Don't miss these books set in Indonesia to spark your wanderlust. Discover fiction and nonfiction books about Indonesia.
Are you headed to one of Indonesia's 1,750+ islands and looking for books about Indonesia to read before you go?
Back in the day, I lived in Indonesia. I taught English in a public high school in Depok as part of the U.S. Fulbright Program, which I highly recommend for graduating undergrads or those considering graduate school.
Before packing up my life and moving across the world, I start studying Bahasa Indonesia via flashcards and podcasts. I also began reading translated Indonesian novels and watching movies set in Indonesia.
Of course, I also couldn't resist reading Elizabeth Gilbert's Eat, Pray, Love as well as watching The Year Of Living Dangerously.
While living outside of Jakarta, I discovered more beautiful and poignant novels set in Indonesia, including The Rainbow Troops. I began reading more famous Indonesian authors like Andrea Hirata and Pramoedya Anata Toer.
Today, I crave finding more and more amazing contemporary Indonesian writers, including Eka Kurniawan, Nh. Dini, and Laksmi Pamuntjak.
So, what are some of the best books set in Indonesia to read before you go?
Below, find Indonesian writers, ex-pat and vacationers' experiences, books set in Bali, and nonfiction books about Indonesia to enhance your next Indonesian vacation. Let's get started!
Don't forget to watch these Indonesian movies, too.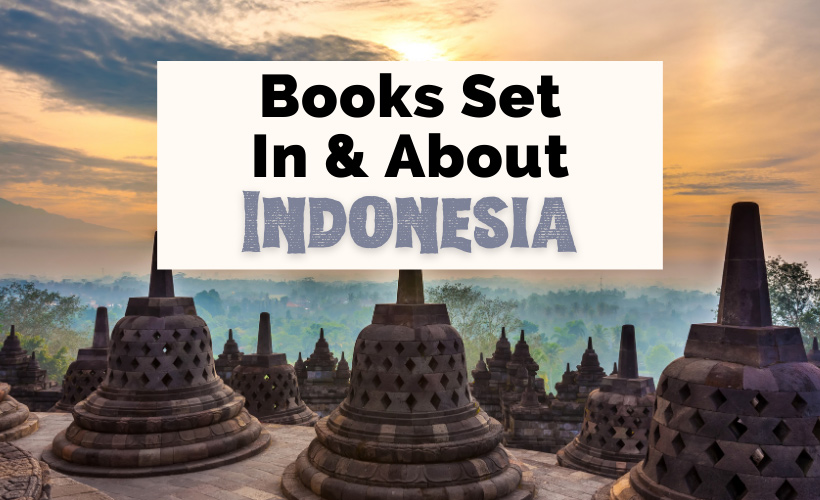 Famous Books Set In Indonesia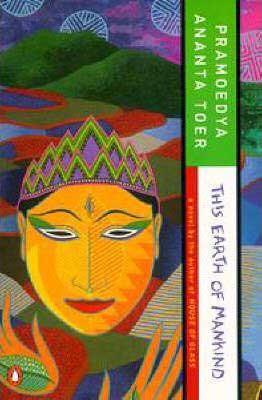 Pramoedya Ananta Toer is one of the most famous Javanese authors. His writing focuses on post-independent Indonesia from Dutch colonial rule.
This Earth Of Mankind is the first in Pramoedya Ananta Toer's Buru Quartet. He wrote–well, narrated–the Indonesian novel while imprisoned as a political dissident on the island of Buru.
This Earth Of Mankind follows the story of Minke and his love for Annelies, a descendant of Javanese royalty, as he navigates life and marriage under colonialism.
In the 1980s, the Attorney General of Indonesia banned the novel for promoting Communism. Amazon | Goodreads
More Books About Indonesia By Pramoedya Ananta Toer
Child Of All Nations (Book 2)
Footsteps (Book 3)
House Of Glass (Book 4)
The Girl From The Coast
---
Join The Uncorked Reading Challenge Today
Travel around the world with a book a month as part of our Uncorked Reading Challenge. Never be late to the party again with the best new book releases. Get book recs straight to your inbox. Sign Up Now.
---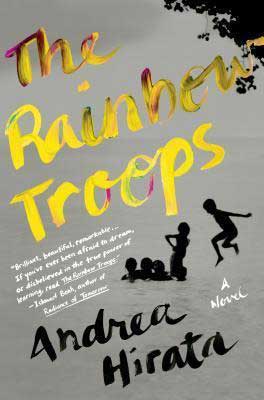 While living in Indonesia one of my friends, Angie Kilbane, had recently translated The Rainbow Troops by Andrea Hirata.
Of course, I had to pick up a copy of this autobiographical story about the boys deemed the 'Rainbow Troops."
An inspiring Indonesian novel set on Belitong Island, watch as these impoverished students and their teacher, Lintang, fight for their educations and futures.
The Rainbow Troops evokes the ambiance and daily life in Indonesia in both its struggles, including corruption, and beauty. Watch as the narrator, Ikal, comes of age. Amazon | Goodreads
More From Indonesian Author, Andrea Hirata:
One of my former Indonesian students also recommends Sang Pemimpi (The Dreamer) by Andrea Hirata.
Save These Books Set In Indonesia For Later:
---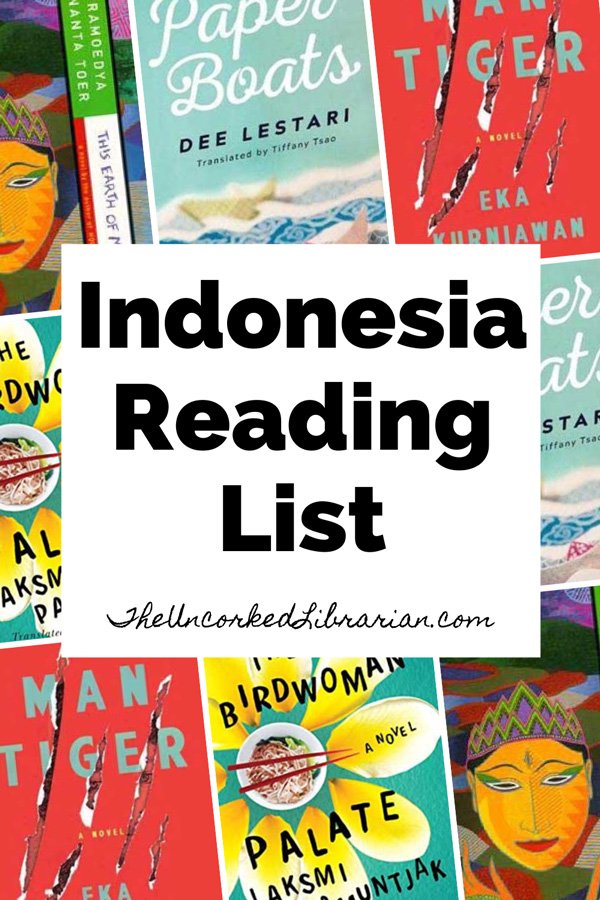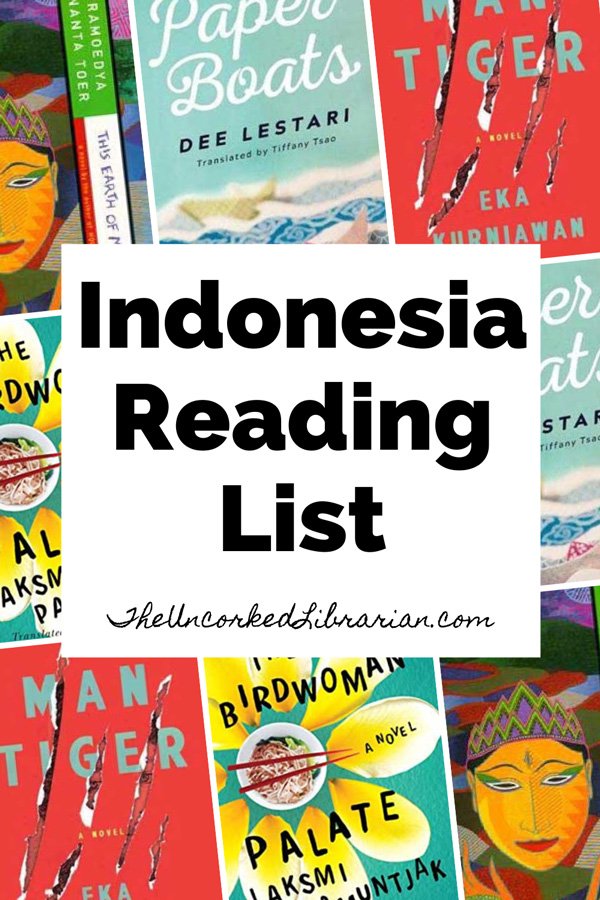 ---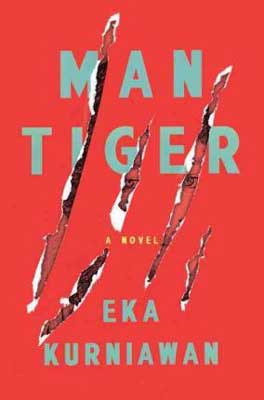 One of the more contemporary Indonesian novels set on the coast, Man Tiger incorporates magical realism with storytelling and mystery.
Within Margio lies a white tiger. Beginning with a murder in a Javanese village, readers watch as he hits his breaking point with the tensions happening around him in society.
Some have deemed Eka Kurniawan the next Pramoedya Ananta Toer. Man Tiger is definitely on my to-read list based on friends' recommendations. Man Tiger also made the Man Booker International longlist in 2016. Amazon | Goodreads
More Books By Indonesian Author, Eka Kurniawan
Beauty Is A Wound
Kitchen Curse
Vengeance Is Mine, All Others Pay Cash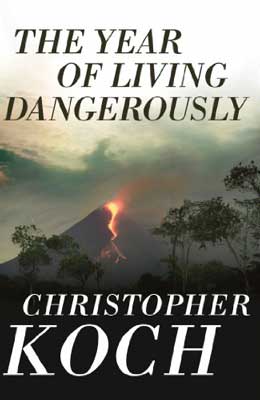 Also a movie, The Year Of Living Dangerously is a book set in Jakarta, Indonesia in the 1960s. The Communist Party of Indonesia is on the verge of staging a coup. Koch provides a highly fictionalized account of these events.
Surrounded by chaos and violence, Guy Hamilton–and Australian journalist–and Billy Kwan–a Chinese-Australian photojournalist–fall for a British diplomat.
Among rising political tension, find themes of loyalty, identity, and disillusionment. Amazon | Goodreads
More Notable Books Set In Indonesia
Saman by Aya Utami
Before Dawn by Sapardi Djoko Damono (Indonesian poetry)
---
---
Books About Indonesia I Can't Wait To Read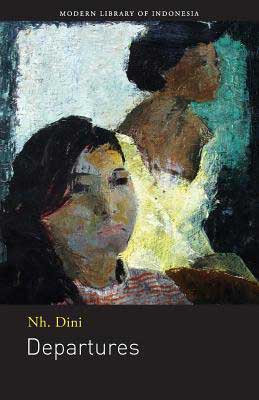 One of my former students also recently recommended Indonesian novelist, Nh. Dini. I had been eyeing Dini's Departures that published in 2014.
Elisa is a flight attendant for Indonesian Airlines. Like many after Indonesia's independence, Elisa is struggling to find her identity. While searching for her birth father, she is also hoping to find happiness and belonging in her marriage. Amazon | Goodreads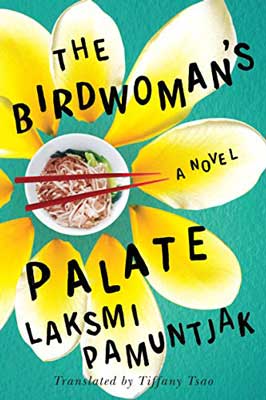 A more contemporary novel set in Indonesia, The Birdwoman's Palate promises a culinary tour around the country. Head to Jakarta, Medan, Surabaya, and Palembang–all cities that I've visited while living there.
Aruna is an epidemiologist researching sporadic bird flu cases around Indonesia. As she travels across the islands with her friends, she begins to learn more about Indonesia and herself. Amazon | Goodreads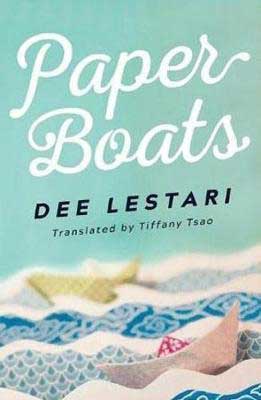 Kugy loves to write and float paper boats filled with her letters out to sea. At the University of Bandung, Kugy is reunited with her friend Noni and also introduced to Keenan.
Because she has a boyfriend, Kugy denies her feelings for Keenan. Eventually, Kugy moves on both graduating and finding a more 'practical' job than writing.
Years later, Kugy and Keenan see each other again at Noni's wedding, forcing them to reconcile their feelings, relationships, and the past. Amazon | Goodreads
More TBR Indonesian Novels
I've also been eyeing The Original Dream by Nukila Amal, but I've read such mixed reviews. I don't always love magical realism. Goodreads
Books Set In Bali, Indonesia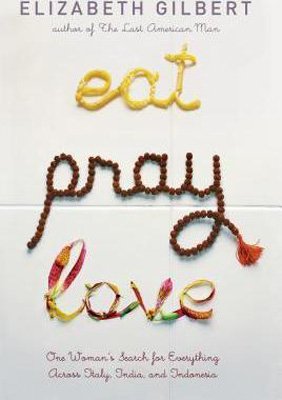 If you are looking for a famous book set in Bali, you have probably already heard of Elizabeth Gilbert's Eat, Pray, Love. Gilbert heads to India, Indonesia, and Italy in search of finding herself and overcoming an awful divorce.
I can see your eye rolls at this book suggestion. Fair enough, but confession: I do love the premise for Eat, Pray, Love.
Although a bit clichéd, I have no shame in admitting that I appreciated and related to Gilbert's journey of self-love and reflection. I didn't enjoy the movie version as much.
On a more personal note, a bunch of the female Fulbrighters and I read Eat, Pray, Love before heading to Indonesia. When we all met up in Ubud, Bali for birthday celebrations, we went to see the Wayan. ('Wayan' is a Balinese name signifying 'eldest.')
A magical experience, we were totally fangirling. Plus, we had some ominous health and fortunes told…
Eat, Pray, Love is a nonfiction memoir that is perfect if you are looking for inspiration abroad or wanting to find love, friendship, and family amongst the rice paddies in Bali. Amazon | Goodreads | Book Information→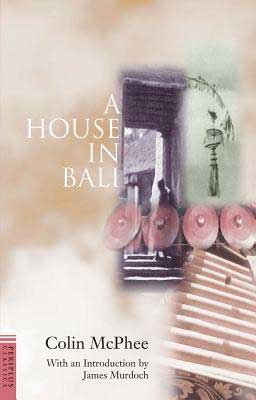 The musical and theatrical performances in Bali and across Indonesia are captivating, educational, and magical. If you are looking specifically for musical books about Indonesia, try A House In Bali.
Canadian-born composer, Colin McPhee, heads to Bali, Indonesia after listening to and being inspired by Balinese gamelan music.
McPhee visits the Indonesian island in the 1930s. His 1947 novel is a unique look at Balinese arts, culture, and life from a Western musician perspective. Amazon | Goodreads
More Books Set In Bali:
Love And Death In Bali by Vicki Baum
Balicious by Beck Wicks
Bali Daze by Cat Wheeler
A Bali Conspiracy Most Foul (Book 2) by Shamini Flint
Nonfiction Books About Indonesia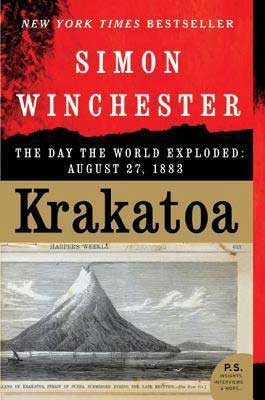 If you are looking for nonfiction books about Indonesia, try Krakatoa. When living in Indonesia, my friends and I decided to head to Cilegon and Carita Beach.
With choppy weather and waters, we did not take a boat over to Anak Krakatoa, which formed from the original explosion of Krakatoa. However, you could see this volcanic formation from the land.
In 1883, Krakatoa infamously and devastatingly erupted causing a deadly tsunami that took the lives of over 40,000 people. Waves crashed as far as France.
Much of the world heard the explosion and catastrophic dust caused changes in the temperature.
In Krakatoa, Winchester recaptures the eruption from a historical and geological standpoint. Amazon | Goodreads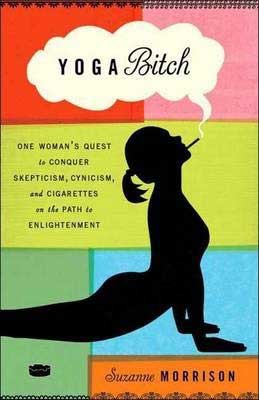 Although not one of my favorite books set in Indonesia, if you are looking for a more attitude-y and cynical version of Eat, Pray, Love, don't skip Yoga Bitch. I had higher comedic expectations for this one, although I did find myself chuckling.
Twenty-five-year-old Suzanne Morrison heads to a yoga retreat in Bali. She's hoping to overcome her fears and go through the meditative process of self-discovery.
Of course, some yogic practices are different than others. Morrison is less than enthused to drink a daily glass of her own pee.
Yoga Bitch is for those looking more for a less-serious yoga book set in Bali. Amazon | Goodreads
More Nonfiction Books About Indonesia
Indonesia, Etc by Elizabeth Pisani
In The Time Of Madness by Richard Lloyd Parry
Indonesian Literary Festivals & Festivals
Ubud Writers & Readers Festival
Jakarta International Literary Festival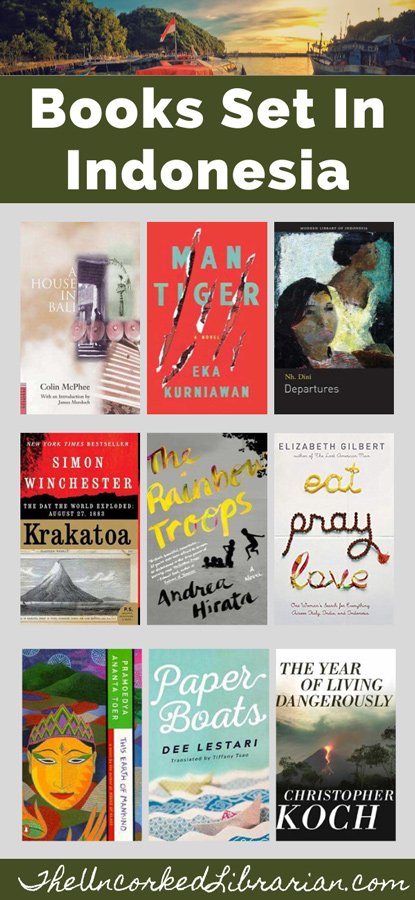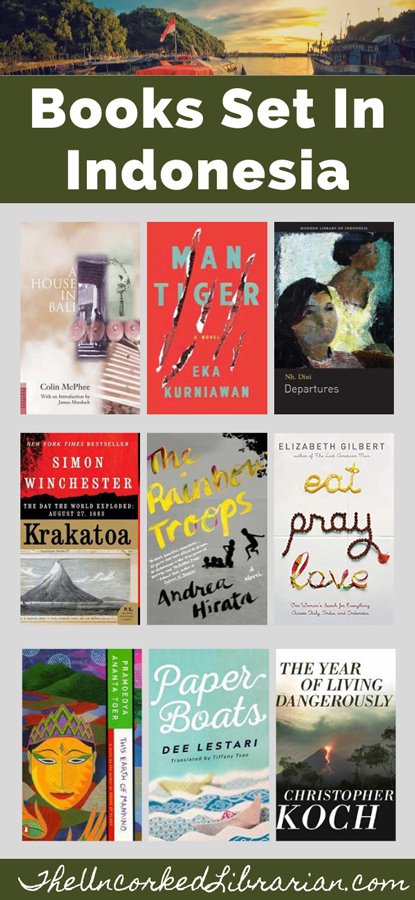 What Other Books About Or Set In Indonesia Have You Read?
What are some of your favorite Indonesian novels? Are there more books about Indonesia that you recommend for our reading list? Have you been to Indonesia? What are your favorite places? Please let us know in the comments.
Travel Across Asia With These Books:
Best India-Based Books
Indian Mythology Books
Filipino Books To Take You There
Books Across Asia
More Island-Based Novels
Vibrant Books Set On A Island
Icelandic Novels To Love
Books About & Set In Australia