Are you looking for Asian books and books set in Asia to inspire travel and diversify your reading? Discover some of the best books about Asia, Asian authors, and so much more.
TUL loves reading books set in destinations to inspire authentic and educated travel. If you are hoping to spark your wanderlust for Asia, you'll love these book lists.
And why should you read a book set in Asia before you go or fall in love with a new Asian author? Many of these Asian books will help you get a feel for a destination.
Some will provide a better understanding of a country's history and culture. Maybe, you'll pick up a few key words in a country's language or find a new cuisine to try.
Personally, I love visiting a place that I've read about and bringing the pages to life. Books help make us more empathic and open to new experiences. When we cannot travel, books offer an alternative.
Below, discover translated and ex-pat literature along with women's and historical fiction. TUL thrives on supporting indie authors and loves mixing in YA books, guaranteeing you'll find something new.
Don't miss nonfiction books about Asia and memoirs and biographies, too. Did you know that even I lived in Depok, Indonesia for a year as a U.S. Fulbright Fellow?
Travel via a good book with our Uncorked 2021 Reading Challenge.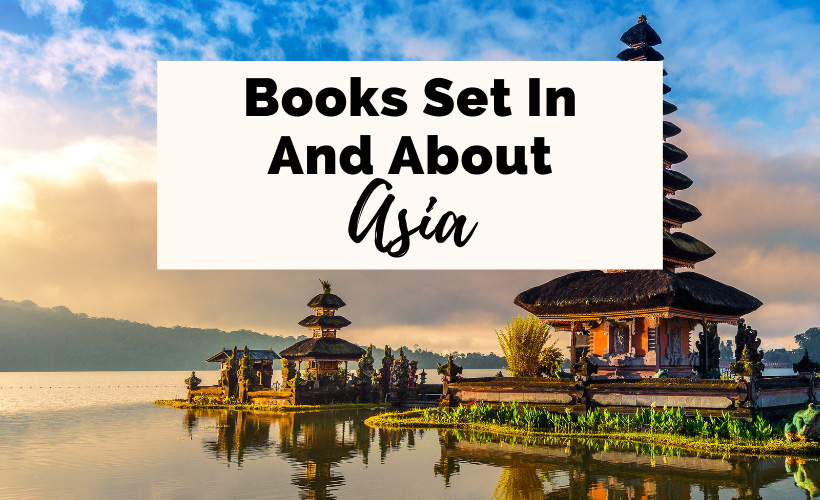 Books Set In And About Asia
Looking to spark your wanderlust to Asia? Don't miss these Asian books and authors. Explore books set in and about Asia.
Travel to India with some of the best books set in and about India, including classics and contemporary fiction.
Don't travel to Indonesia without reading these books first. Find Indonesian authors & books set in Indonesia.
Travel Around The World With Our Reading Challenge
---
Travel Around The World With Our Uncorked Reading Challenge
Join our 2021 Uncorked Reading Challenge today with monthly reading themes. Never be late to the party again with unique new book releases. Sign Up Now.