11 Outstanding Books About Afghanistan
Travel across the world with the best books about Afghanistan to teach you more.
Are you looking for Afghanistan books to learn more about the country, including its history, culture, people, and politics?
Below, we are sharing fiction books about Afghanistan that depict war, women's lives under Taliban rule, and stories that paint vivid pictures of the landscape.
Watch as families overcome hardships and traditions are kept alive.
Then, find nonfiction books on Afghanistan meant to educate readers about political events, including the Soviet invasion of Afghanistan, civil war, and a look into Afghanistan post-9/11.
So, what are the best history books and novels about Afghanistan to add to your growing TBR pile? Let's get started!
Read more books around the Asian continent.
Find new Afghanistan books to read:
11 Exceptional Books About Afghanistan
By Dagney McKinney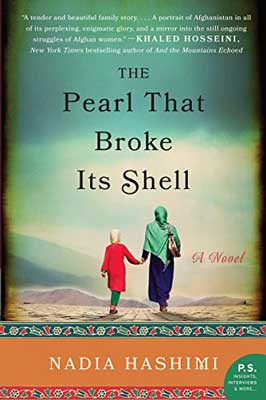 1. The Pearl That Broke Its Shell by Nadia Hashimi
Kabul, 2007: Nine-year-old Rahima and her family are struggling to get by in the oppressive patriarchal society of Afghanistan.
Rahima has only sisters, and her father is too drug-addled to be of any use to anyone.
Due to Afghan laws, women cannot leave the house without the accompaniment of a man, which means the family has no way to earn a living, let alone even the ability to buy food.
In order to save her family – and herself – Rahima must adopt the custom of bacha posh, and dress up as a boy in order to be allowed outside.
But she is not the first person in her family to do this; her great aunt Shekiba did the same thing, 100 years before her.
All of author Nadia Hashimi's fiction books about Afghanistan delve deeply into its culture and history.
This is her debut novel, and also one of the few dual timeline books where I cared equally about each timeline.

Read The Pearl That Broke Its Shell: Amazon | Goodreads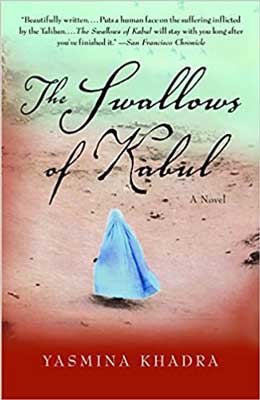 2. Swallows of Kabul by Yasmina Khadra, translated by John Cullen
Through their shared experiences and feelings of suffering and despair, the lives of four people – two couples – are about to be brought together under the same destiny.
All of them will be forever changed.
Under the strict new Taliban rule, shopkeeper Mohsen's life has drastically changed. The Taliban has ruined his family, and he strongly opposes them.
His wife, Zunaira, was a schoolteacher but has now lost her previous freedoms. She cannot even leave the house without covering up.
We also meet Atiq, a Taliban follower who works as a jailer, but he is having a crisis of faith in the Taliban.
The final character is Atiq's wife Musarrat, who is gravely ill and losing her will to live in the face of despair.
Author Yasmina Khadra unites these disparate and unhappy characters through a single act of brutal violence.
As readers, we follow them down a dark path, hoping that there's light at the end, even in the face of so much adversity.

Read Swallows of Kabul: Amazon | Goodreads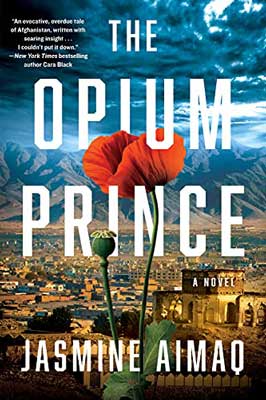 3. The Opium Prince by Jasmine Aimaq
In 1970s Afghanistan, Daniel Sajadi is returning home at last to Kabul.
As the son of a deceased Afghan war hero father and an American mother, he is seemingly a child of two very different worlds.
Now, after many years in Los Angeles, he is on an American foreign-aid agency mission to get rid of the poppy fields that supply the narcotics dealers with the means to make their illegal drugs.
Tragically, a violent event occurs, and Daniel is responsible for the death of a young Kochi girl named Telaya.
However, he is let off with only a fine, in part due to the low status of Kochi people in the eyes of the law but also because of the intervention of a mysterious man named Taj Maleki.
The fallout from this event causes governmental chaos. Soon Daniel's life is unraveling as he struggles to deal with the guilt and the political pressures.
This is a dark and engrossing thriller, like many books about Afghanistan that cover this turbulent period in its history.

Read The Opium Prince: Amazon | Goodreads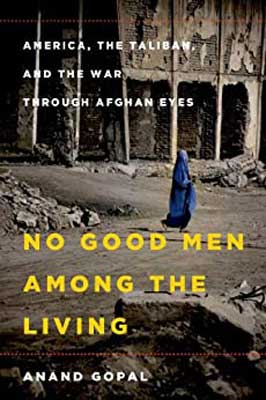 4. No Good Men Among the Living: America, the Taliban, and the War through Afghan Eyes by Anand Gopal
The war on terror is analyzed in vivid detail through the lives of three Afghans from diverse walks of life in author Anand Gopal's dramatic nonfiction investigation.
Over the course of the book, Gopal covers a timeline that includes the Soviet invasion of 1979, the civil war of the 1990s, and the post-9/11 period of the early 21st century.
In those times, we are shown the lives of the US-backed warlord Jan Mohammed, fleeing housewife and future Afghan senator Heela, and the intimidating Taliban commander Mullah Cable.
In his research, Gopal gathered the details recounted in this book over a period of four years.
He traveled to many places most other journalists considered too dangerous to enter, and as a result, compiled one of the most authentic Afghanistan books that covers recent political events.

Read No Good Men Among the Living: Amazon | Goodreads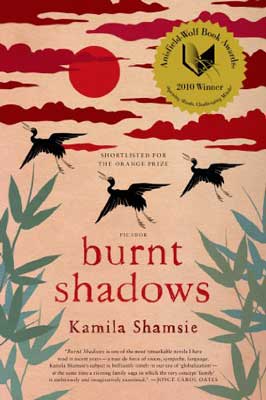 5. Burnt Shadows by Kamila Shamsie
Okay, so not all – or even most – of this book is set in Afghanistan. However, this is one of my favorite Kamila Shamsie books, and I want more people to read it!
Covering three catastrophic world events over the course of three generations, Burnt Shadows is a story of love, violence, and perseverance.
Caught in the aftermath of the atomic bomb, young Hiroko Tanaka is forced to leave her native Japan in order to begin a new life.
Making her way to India, she finds a home with her half-sister and the Burton family – and also the possibility of love.
But once again, fate dictates that her journey is far from over. As the country is torn apart by the partition, Hiroko is compelled again to start anew.
With the two families becoming further entwined, events take her from the newly formed Pakistan to the United States, and then to Afghanistan in a dramatic and thrilling climax.
Even as only part of an ensemble of settings, author Kamila Shamsie's vibrant depictions of each country's landscapes and cultural differences make Burnt Shadows one of the books about Afghanistan you should definitely seek out.
Explore more books around India and books set in Japan.

Read Burnt Shadows: Amazon | Goodreads
Take The Uncorked Reading Challenge!
Travel around the world with our Uncorked Reading Challenge. Never be late to the party with unique new book releases. Get the latest movie and book lists straight to your inbox.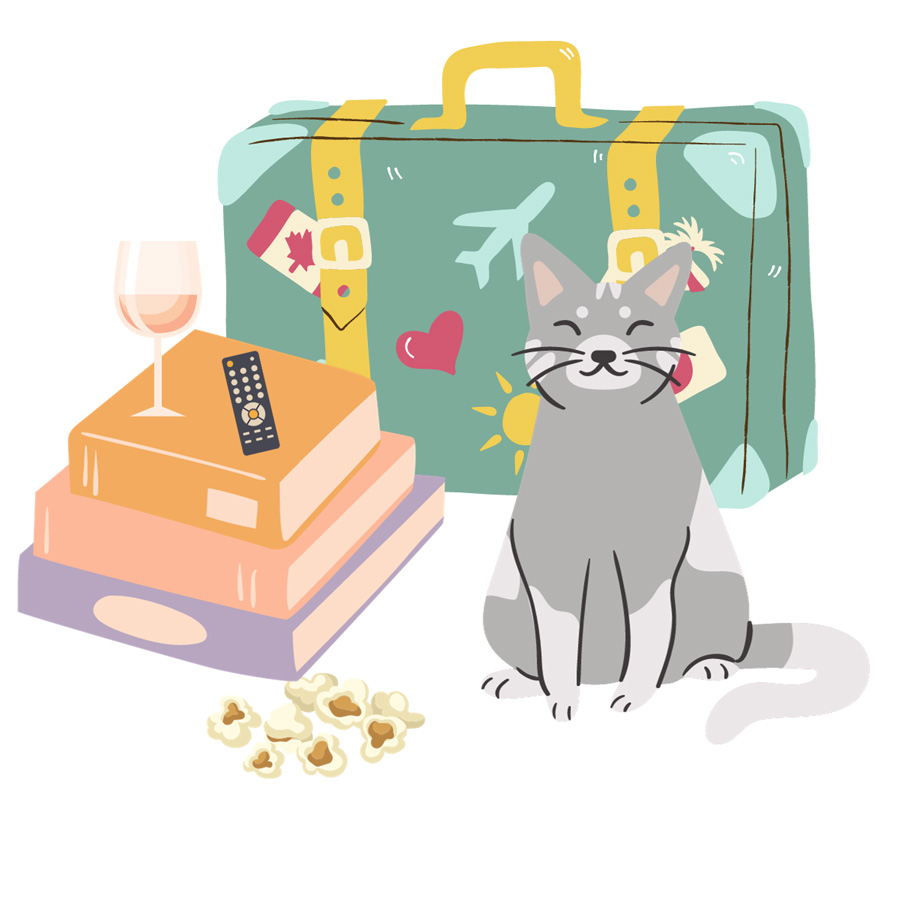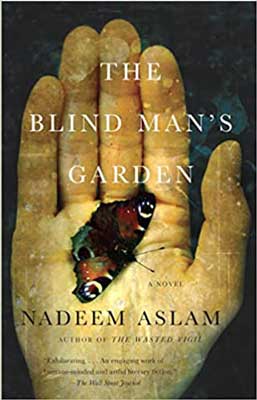 6. The Blind Man's Garden by Nadeem Aslam
Set during the first few months after the 9/11 attacks, this wartime novel follows two brothers, Jeo and Mikal.
While almost inseparable as children, as adults their lives have taken different paths.
Where Jeo's life has been ordered as he becomes a doctor and gets married, Mikal's has been more tempestuous, with no clear direction for him to follow.
Now, Jeo has decided to sneak across the border from Pakistan into Afghanistan in order to help treat the injured.
Deciding he needs protection, Mikal goes with him, leaving behind the family they know and love, including their blind father.
As they try to do the right thing, it becomes clear that there are no winners in war.
The ability of author Nadeem Aslam to write realistically and authentically from different cultural perspectives is a huge part of what makes The Blind Man's Garden one of the best books about Afghanistan.

Read The Blind Man's Garden: Amazon | Goodreads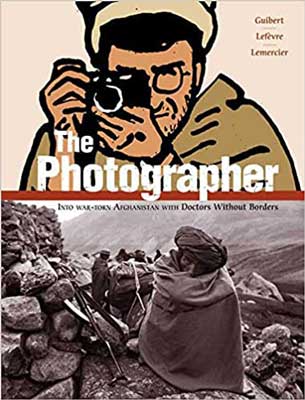 7. The Photographer by Emmanuel Guibert, Didier Lefèvre, and Fréderic Lemercier
At the end of July in 1986, photographer Didier Lefèvre leaves Paris and flies to Pakistan to join a team from Doctors Without Borders.
With them, he will be traveling into Afghanistan to document their mission as they provide medical assistance during the conflict between the Afghan Mujahideen and the USSR.
It was a mission Lefèvre would barely survive.
Told through a mixture of words, Lefèvre's photographs, and accompanying drawings, The Photographer is a powerful documentation of one of the most turbulent periods of Afghanistan's history.
The book is split into three parts: the team's journey into Afghanistan, their relief mission, and the journey back again.
Lefèvre makes for a likable narrator, and as he begins to take pictures at the start of his journey – of family, work colleagues, and his apartment, all of which he is leaving behind – we are given some good emotional stakes in our desire for his well being.
With its arresting visual style, this is one of the most engaging books on Afghanistan on this list.

Read The Photographer: Amazon | Goodreads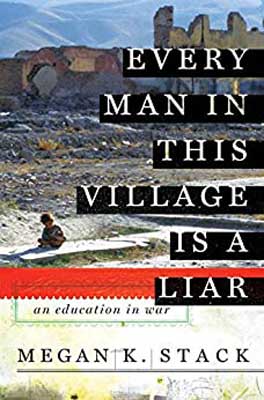 8. Every Man in This Village Is a Liar: An Education in War by Megan K. Stack
Just a few weeks after the attack on the World Trade Center, 25-year-old journalist Megan K. Stack arrives in Afghanistan.
Sent to report on the "war on terror," over time Stack discovers that she has been sent into a place where things are not as clear cut as they seem.
Over time, Stack begins to experience a gradual disillusionment, with the casualties mounting and the price of finding and establishing democracy appearing to become more costly by the day.
Beginning in Afghanistan, but also covering much more of the Middle East, Stack's wartime memoir paints a dark view of the "Muslim world," as it is called by the West.
She reflects on how difficult it becomes to maintain a neutral journalistic view as she is continuously sent to places where conflict is tearing society apart.
Like many other books on Afghanistan and the Middle East, this is a tough yet compelling read.
Due to spending many years in the Middle East, I followed the Arab Spring quite closely. So to read a book that unintentionally details much of the lead-up to the events that would instigate the Arab Spring, was particularly fascinating.

Read Every Man in This Village Is a Liar: Amazon | Goodreads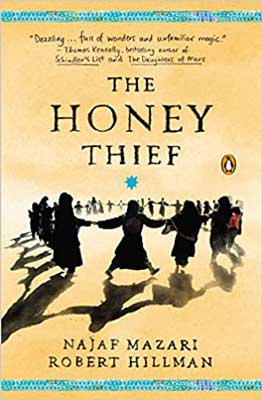 9. The Honey Thief by Najaf Mazari and Robert Hillman
Afghanistan has a long and rich tradition of oral storytelling. With this collection of short stories, authors Najaf Mazari and Robert Hillman have captured the essence of that tradition.
One story concerns the trade of beekeeping and how it is passed down from generation to generation. Another follows the exploits of a boy, his grandfather, and a wolf.
We follow a young mute boy, whose music teacher teaches him to play the rubab in order to woo the girl he loves, and a poisoner who is so renowned that to be killed by him is considered an honor.
The Honey Thief is a delightful mixture of folk tales and modern-day fables, all taking place from the Hazara tribe point of view.
Gathered together in this book, they paint a vivid and sometimes fantastical picture of the country in a way that few Afghanistan books manage to do.

Read The Honey Thief: Amazon | Goodreads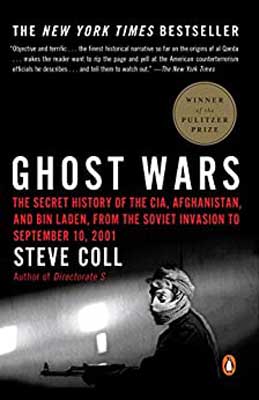 10. Ghost Wars: The Secret History of the CIA, Afghanistan, and Bin Laden from the Soviet Invasion to September 10, 2001 by Steve Coll
Based on 200 interviews with many of the subject matter's key protagonists, Ghost Wars is an investigation into the activities of the United States in Afghanistan, from the Soviet invasion through to the events of 9/11.
Using testimony collected from everyone from senior US officials to foreign spymasters, author and journalist Steve Coll analyzes the effects that US actions have had on Afghanistan.
This examination includes the CIA's covert funding of Islamic forces against the USSR invaders and how that action started the momentum leading to the rise of the Taliban and figures such as Osama Bin Laden.
Coll won the Pulitzer Prize upon the book's release. This is essential reading for anyone interested in books about Afghanistan's history and politics.

Read Ghost Wars: Amazon | Goodreads
More books set in Afghanistan from Christine: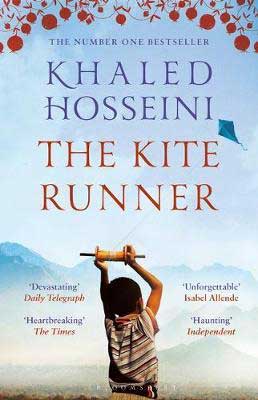 11. The Kite Runner by Khaled Hosseini
One of the most well-known novels about Afghanistan and for readers of sad books, The Kite Runner is a story about friendship and struggle during a tumultuous period in history.
Set against the fall of Afghanistan's leaders and during Soviet occupation, the novel begins in Kabul in the 1970s.
Amir and Hassan are friends even though Amir comes from a wealthy family while Hassan is the son of one of Amir's father's servants.
When Amir witnesses a group of boys raping Hassan, he does nothing, setting their friendship on the course of shame, lies, and betrayal.
Years later, Amir is given the opportunity to make amends. Are redemption and forgiveness possible?
The Kite Runner is both captivating and insightful, making it a strong international bestselling title.
You may also enjoy Hosseini's other books on Afghanistan, A Thousand Splendid Suns and And The Mountains Echoed.

Read The Kite Runner: Amazon | Goodreads
Save These Afghanistan Books For Later: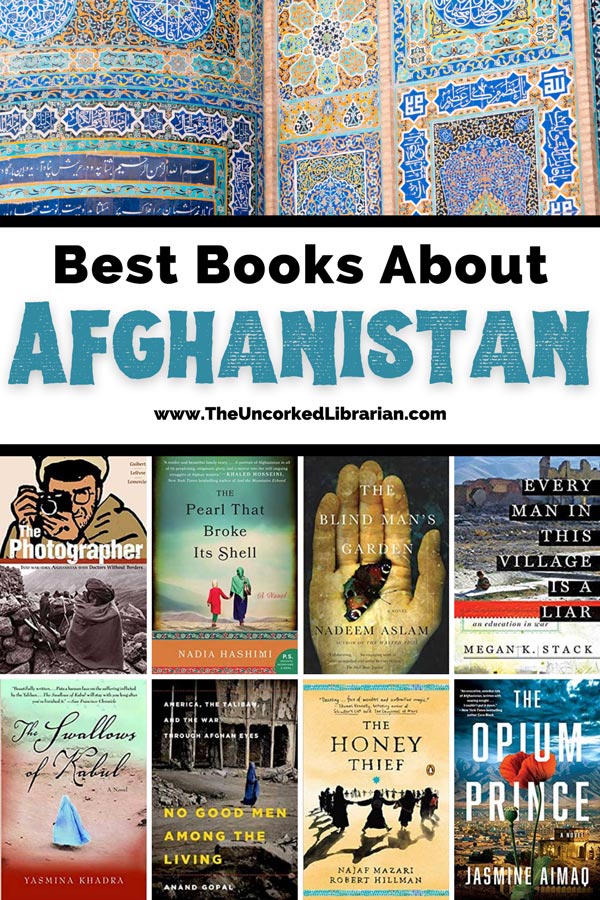 Grab the best books on Afghanistan here:
Thank you to TUL contributor, Dagney McKinney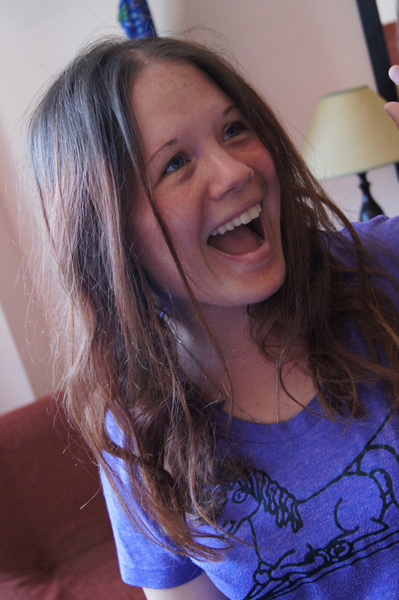 Dagney (pronouns: any) is a neurodivergent writer who loves all things macabre and weird. She likes outrageously spicy food, long walks through graveyards, and historical tangents. You'll most likely find her wandering around somewhere quiet or underground, buying salt, or whispering to camels.
Which of these books on Afghanistan have you read?
Which fiction and nonfiction books about Afghanistan have you read that taught you more? Are there any other titles that we should check out? Let us know in the comments.
More Book Lists Across Asia:
Indonesia Books
Books About The Philippines
Books About South Korea & North Korea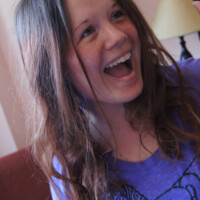 Dagney (pronouns: any) is a neurodivergent writer and book nerd who is drawn to all things weird and macabre. She also loves anything to do with fast cars, unhinged anti-heroes, and salt. When she isn't working or reading, you're likely to find her eating Indian food, playing board games, or hiding out somewhere dark and quiet, stuck down an internet rabbit hole. The easiest way to win her over is through cats and camels.