Explore some of the best sad books that make you cry – both tears of joy and tears filled with empathy and heartbreak.
Sometimes we are only in the mood to read fluffy rom-coms and suspenseful thrillers. Other times, we are looking for more thought-provoking books or are on a nonfiction kick.
If you are in the mindset to read sad books that will teach you more, grab the tissue box for this reading list.
Below, uncover books that make you cry both tears of utter sadness as well as tears of joy, especially as our characters and protagonists grow, form friendships, and overcome hardship.
Of course, we've included WW2 and animal books that will make you cry as well as a few heartbreaking books about war, miscarriage, sexual assault, mental health, and love lost.
Please note that many of these titles come with trigger warnings.
So, what are the best sad books that make you cry? Let's get started, and don't forget to tell us your favorite titles in the comments.
If you enjoy reading powerful stories, explore even more books that make you think more deeply.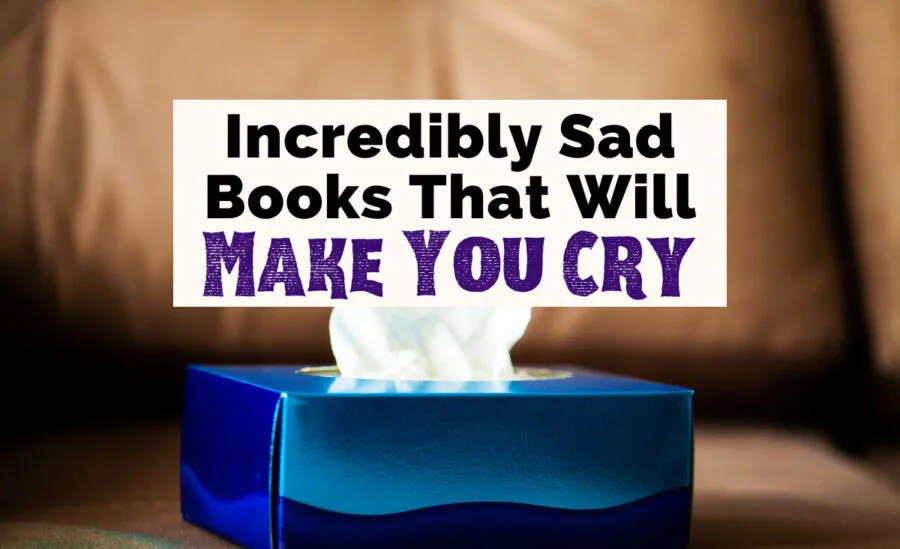 Save the best emotional books that make you cry for later:
34 Best Sad Books That Make You Cry
By Tori Curran with additions from Christine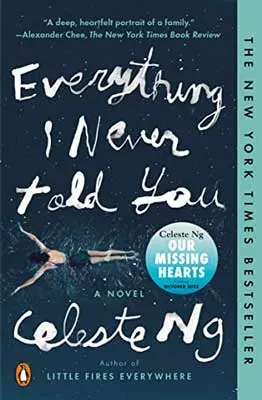 1. Everything I Never Told You by Celeste Ng
Is anything worse than the death of a child? Ng piles on the heartbreak after the Lee's, a mixed-race Chinese-American family, learn that their daughter Lydia has drowned.
They soon discover that while they believed their daughter was popular and excelling in school, she was actually quite lonely and her grades were slipping.
As Lydia's parents reflect, we learn about the abandonment, resentment, and betrayal that has plagued the family for years – and will continue to haunt them.
Ng beautifully marries her emotionally complex tale with themes of belonging and cultural identity to create this heartbreaking masterpiece.
Sad books about struggle, grief, and burden won't hit your core any harder than this.
Read Everything I Never Told You: Amazon | Goodreads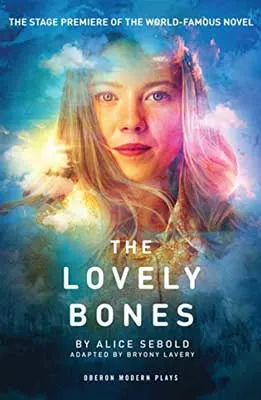 2. The Lovely Bones by Alice Sebold
TW: rape
Fourteen-year-old Susie Salmon takes her typical shortcut home from school when she is met by her neighbor, George.
Tragically, she trusts him enough to follow him into a hideout, where he rapes and murders her.
Susie's spirit ascends to her own personal heaven, where she watches the aftermath of her murder, including what it does to her parents.
One of the most popular heartbreaking books, The Lovely Bones is a beautifully balanced tale of a brutal death and the redemptive power of the afterlife.

Read The Lovely Bones: Amazon | Goodreads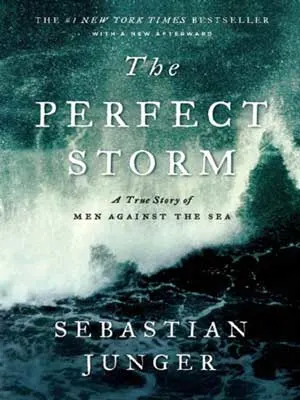 3. The Perfect Storm by Sebastian Junger
Popularized by the film of the same name, The Perfect Storm attempts to narrate the events of a storm in 1991 that claimed a fishing vessel and all on board.
Before reconstructing what likely happened when a nor'easter met a hurricane in the North Atlantic, Junger shares the lives of the men who eventually found themselves aboard the Andrea Gale.
Not just another shipwreck story, The Perfect Storm is one of those gut-wrenching books that make you cry because it's so incredibly human.

Read The Perfect Storm: Amazon | Goodreads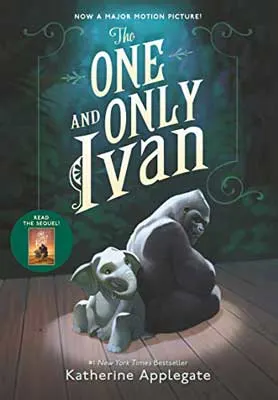 4. The One and Only Ivan by Katherine Applegate
Surprisingly, there are countless children's books that will make you cry, even as an adult.
One of our favorites, Applegate certainly tugs on our heartstrings with her story of a captured gorilla, Ivan, told from his perspective.
Ivan is a gorilla living in captivity at a mall, alongside his friend, an elephant named Stella. Stella, aging and hurt, tries to open Ivan's eyes to the quality of life they might find in a zoo.
When Ruby, a baby Elephant, joins them to learn Stella's tricks, Ivan begins to feel a sense of longing and responsibility.
The Newbery winner is both gentle and eye-opening to the brutality of animals living in captivity. Out of the sad books on this list, The One and Only Ivan is also a great story about the best of friends.

Read The One and Only Ivan: Amazon | Goodreads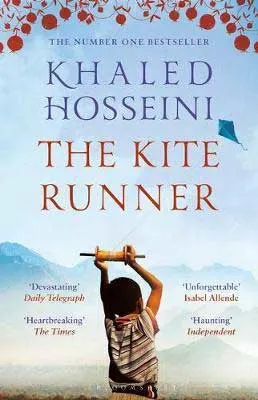 5. The Kite Runner by Khaled Hosseini
TW: rape
Follow Amir, a wealthy young boy from Kabul, Afghanistan, and Hassan, who is the son of his father's servant.
Set against the backdrop of turmoil and destruction, the novel follows both the tumultuous events in Afghanistan and the unlikely, yet troubled friendship between the boys.
Amir often behaves cowardly and doesn't help his friend, but Hosseini excels in simultaneously creating sympathy for him, despite numerous betrayals.
For sad books that make you cry, The Kite Runner is also beautifully redemptive.

Read The Kite Runner: Amazon | Goodreads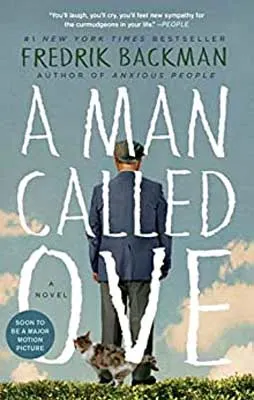 6. A Man Called Ove by Fredrik Backman
Ove is known by his neighbors as the bitter neighbor from hell. Irritable, strict, and unfriendly, Ove prefers to keep to himself.
But his world will be flipped upside down when a young couple moves in and accidentally runs over his mailbox.
Outgoing and friendly, Ove's new neighbor is determined to find out what's behind the facade of the grumpy old man.
It turns out that sadness and heartbreak have plagued Ove for years. Beneath the rough exterior, is a man in deep pain.
A Man Called Ove is one of those sad books that will make you cry, laugh, smile, and hug the book when finished.
It's also a 2023 book-to-movie adaptation and a terrific choice if you are looking for books about older people.
If you love A Man Called Ove, try these Swedish books. Or, find more of the best books turned into movies.

Read A Man Called Ove: Amazon | Goodreads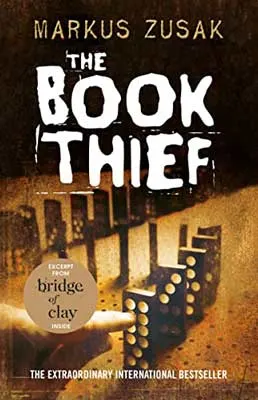 7. The Book Thief by Markus Zusak
You know a book narrated by Death itself is bound to join the ranks of books that make you cry.
The story follows Liesel, a young German girl in Nazi Germany. She steals books and learns to read with the help of her foster father.
As the war raids reign down, she shares her stolen books with neighbors, friends, and the Jewish man her family is hiding.
Liesel hangs onto hope and even begins penning her own story. However, Death is unassailable, and no one is exempt.
Can humanity prevail in the face of evil and death?
For sad books about WW2 for teens and tweens, The Book Thief is a modern classic.
Uncover even more books about the power of books and reading.

Read The Book Thief: Amazon | Goodreads | Read More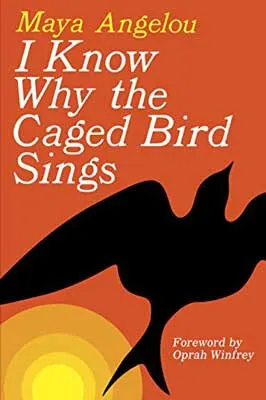 8. I Know Why the Caged Bird Sings by Maya Angelou
TW: rape, racism
One of the most emotional books that will make you cry, I Know Why the Caged Bird Sings chronicles the traumatic life of Maya from age three through seventeen.
After being abandoned by her parents at a young age, Maya continues to endure more hardship and trauma, including rape, homelessness, and racist oppression.
With themes of identity and voice crafted within, this is also one of the most poignant coming-of-age stories.
Set in Stamps, Arkansas, read even more famous books from all 50 States.

Read I Know Why the Caged Bird Sings: Amazon | Goodreads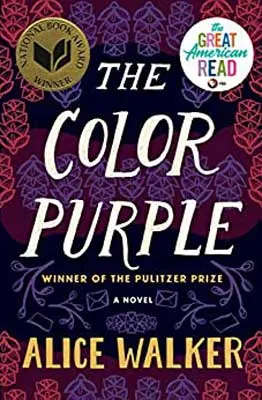 9. The Color Purple by Alice Walker
TW: rape, racism
For even more sad books that deal with heavy themes of racism and sexual assault, Walker's epistolary novel is tragic and heart-wrenching.
Fourteen-year-old African American, Celie, has and will continue to endure more trauma than you thought possible.
Her father both beats and sexually abuses her before being married off to a man who continues the abuse.
Celie begins to seek companionship with the other women around her, but even those relationships aren't without hardship and sadness.
Another one of those heartbreaking books that make you cry, what's even more shocking is that it is based, in part, in truth.
If you enjoy The Color Purple, explore even more books set across the South.
Or, on a lighter note, read more books with colors in the title for your next reading challenge.

Read The Color Purple by Alice Walker: Amazon | Goodreads | Read More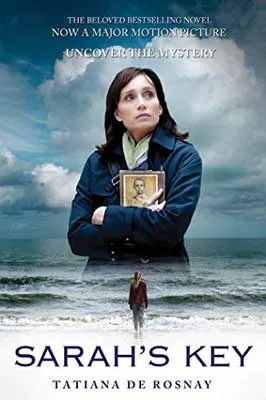 10. Sarah's Key by Tatiana de Rosnay
There are countless World War 2-based books that will make you cry and yearn for a history not so unjust.
Sarah's Key is one of those absolutely heartbreaking WWII novels that remind you of how many were robbed of their innocence.
Learn about Sarah Starzynski, who was arrested with her family as part of the Vel' d'Hiv Roundup.
Innocently, she locks her brother in a cupboard – hoping to release him later. She doesn't know she's bound for Auschwitz with the key in her pocket.
Then, in a parallel story, we hear from Julia, a journalist who learns of Sarah and begins to uncover the family's history.

Read Sarah's Key: Amazon | Goodreads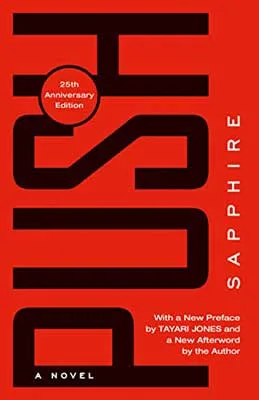 11. Push by Sapphire
TW: rape, abuse
One of the most gut-wrenching stories, Push doesn't just join the ranks of other sad books, it pushes the boundaries of them.
Precious is sixteen, illiterate, and pregnant with her second child – the result of being raped by her father. Her school learns of the pregnancy and suggests that she transfer to a new school.
Precious, along with other girls with troubled pasts, is treated kindly by their teacher. Despite being on an eight-grade academic level, the girls begin to learn and develop a love of writing and journaling.
More trouble is ahead, though, for Precious when she gives birth and ends up on the street. Brace yourself for this one.

Read Push: Amazon | Goodreads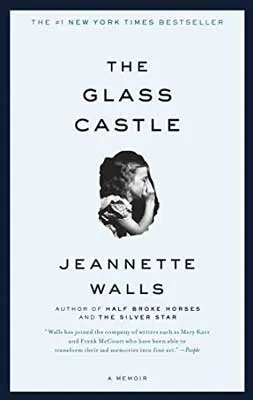 12. The Glass Castle by Jeannette Walls
Jeannette Walls is a master at balancing the heartbreak of a childhood full of unfulfilled promises and reminding us of the redeeming qualities of our parents – their humanity.
Walls grew up nomadic, with parents who evaded financial responsibility. What seemed adventurous to Jeannette as a child became increasingly concerning.
She also woke up to her father's alcoholism, a fact that compounded her childhood trauma.
Only after Walls is out of their care is she able to reflect. Sensitive and poignant, Walls does a superb job of reminding us that sad books that make you cry can also be beautiful.

Read The Glass Castle: Amazon | Goodreads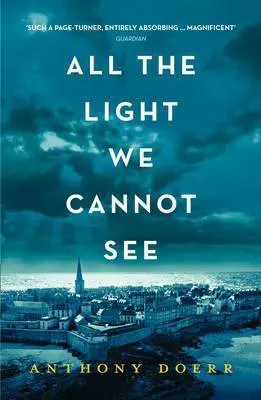 13. All the Light We Cannot See by Anthony Doerr
To put it simply, Doerr's WWII novel is an epic masterpiece full of emotion, sadness, triumph, and morality.
It follows Marie-Laure, a blind French girl who flees the war to her uncle's home in Saint-Maro, and Werner, an intelligent German boy who joins the Hitler Youth.
Their paths will eventually cross and Werner, especially, will encounter a moral dilemma.
Doerr's novel reminds us that the war claimed not just its victims, but the youth and morality of many.
All The Light We Cannot See is one of the best WW2 historical fiction books that will make you cry.
Discover even more bestselling books about and set in France.

Read All the Light We Cannot See: Amazon | Goodreads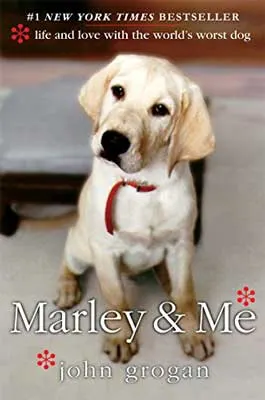 14. Marley and Me by John Grogan
Of course, sad books tend to include famous fictional dogs, and Marley and Me is equal parts funny and sad.
Marley might be the world's worst behaved dog. Not only is he destructive, but his behavior creates rifts in the family.
That is until they can learn to accept him just as he is.
The lovable lab carves a place in their home and hearts…but we know that life isn't forever; the family is faced with immense grief when Marley crosses that rainbow bridge.
Why is it that we're so attached to animals in stories and movies…even if we know their fate?
The perfect book for dog lovers, have those tissues ready – we warned you.

Read Marley and Me: Amazon | Goodreads
15. Flowers for Algernon by Daniel Keyes
Charlie, who has an I.Q. of 68, is the first human subject to undergo surgery to increase his intelligence. Previously, the study has been conducted on animals, including Algernon, a lab mouse.
As Charlie's intelligence increases, he becomes aware of his coworkers' mistreatment of him and of the ethics of the experiment.
When Algernon's intelligence begins to decrease, Charlie fears where he is headed and begins frantically researching.
But, will it be too late?
Flowers for Algernon began as a short story and was expanded into a novel to dive more deeply into the themes of the treatment of people with health conditions or impairments as well as the dichotomy between intelligence and emotion.
For touching yet heartbreaking books, many read Flowers for Algernon in high school but gain a better appreciation for the story into adulthood.

Read Flowers for Algernon: Amazon | Goodreads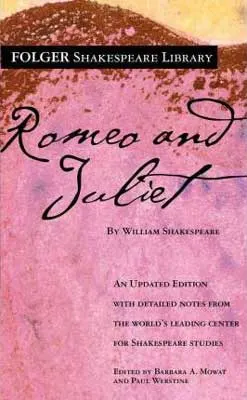 16. Romeo and Juliet by William Shakespeare
TW: suicide
The Capulets and the Montagues are rival families who will stop at nothing to keep their teenage children, Juliet and Romeo, apart.
The lovers are doomed from the start, but nothing can stop them.
Everyone knows how this Shakespearean tragedy turns out, so while it is not necessarily one of those books that will make you cry, it's still rather upsetting.
Forbidden love, suicide, and grieving families make for a heavy plot.
Travel across Italy with these books.

Read Romeo and Juliet: Amazon | Goodreads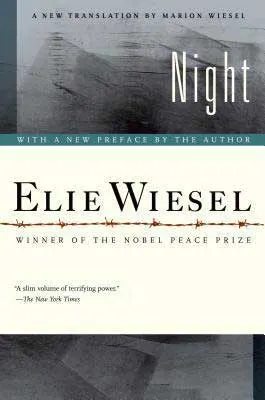 17. Night by Elie Wiesel
Translated into English by Marion Wiesel
Sad books from WWII – and one of the most famous Polish books – don't get any more thought-provoking than Elie Wiesel's Night.
Night chronicles Elie's experiences as a Jew who survived the terrors of the Holocaust.
He chronicles the horrific and terrorizing details that he and others endured, while also philosophizing the Holocaust.
Elie begs readers to think about how the events will be remembered and to consider our capacity for evil.
One of the biggest takeaways is how personal the story is; it will remind you that while millions were massacred, they are not just a group of people but individuals.
If you learn a lot from Night, check out even more books about Poland and Polish history and culture.

Read Night: Amazon | Goodreads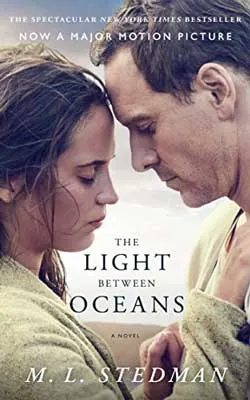 18. The Light Between Oceans by M. L. Stedman
TW: miscarriage, stillbirth
Following the First World War, Thomas takes a solitary job as a lighthouse keeper on an isolated Australian island.
He meets Isabel before beginning his job and the two soon marry, despite Thomas's worry that she will not adjust to life in isolation.
Tragedy befalls them as they struggle to welcome a child into their lives. When a dinghy washes up with a dead man and a baby, Thomas and Isabel are in disagreement about how to handle it.
What follows is one of the most heartbreaking books about family and belonging.
Travel across Australia with this reading list.

Read The Light Between Oceans: Amazon | Goodreads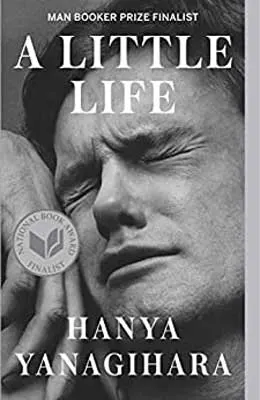 19. A Little Life by Hanya Yanagihara
TW: sexual, physical, and psychological abuse, suicide, self-harm, addiction
A Little Life is considered one of the most depressing and disturbing novels ever written.
It follows four college friends and their ever-changing relationships as they each experience success, failures, love, and hardship.
One of the friends, Jude, is central to the plot. Yanagihara shows his dark past through flashbacks that will affect not only Jude but his friends.
For painful books that make you cry, A Little Life is deeply moving, though you may find yourself needing to put it down.

Read A Little Life: Amazon | Goodreads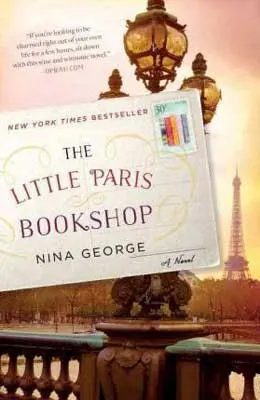 20. The Little Paris Bookshop by Nina George
Translated into English by Simon Pare
Jean Perdu runs a bookshop barge on the banks of the Seine River in Paris. With a knack for finding the right book for any emotional hardship, he can fix anyone but himself.
Over twenty years ago, the love of Jean's life abandoned him, and he has yet to read a single letter left by her.
But, with a newfound sense of adventure and an Italian chef and young author, Jean decides to set sail in search of his long-lost lover.
Equally funny and heartbreaking, sometimes books that make you cry can also make you laugh.
Travel across Paris with these books too.

Read The Little Paris Bookshop: Amazon | Goodreads
Join The Uncorked Reading Challenge Today
---
Travel around the world with the Uncorked Reading Challenge. Get the best book and movie recs straight to your inbox. Sign Up Now.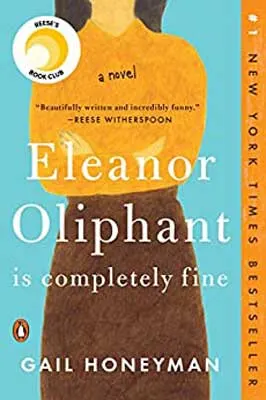 21. Eleanor Oliphant is Completely Fine by Gail Honeyman
For more sad books to make you cry, laugh, and feel all the feels, Eleanor Oliphant doesn't disappoint. Plus, it's one of the best novels set in Glasgow, Scotland.
Eleanor Oliphant is awkward with hardly any social life. She spends her weekends drinking vodka and calling her mother and her lunch breaks doing crosswords to avoid colleagues.
Life for Eleanor is fine. But when she and a coworker, Raymond, help a man in need, a friendship begins to blossom.
Trouble is, Eleanor's difficult past resurfaces, driving her back toward isolation.
Eleanor's past is sad, but the promise of friendship – and acceptance – is redeeming.

Read Eleanor Oliphant is Completely Fine: Amazon | Goodreads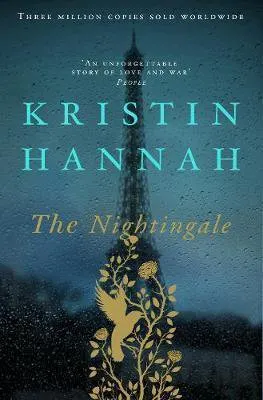 22. The Nightingale by Kristin Hannah
TW: rape
Hannah's bestselling WWII novel – based on a true story – follows sisters Vianne and Isabelle.
Both wanting to make a difference during the war, Vianne begins sheltering Jewish children (while her home is used for SS officers), and Isabelle heads to Paris to join the resistance.
But while bravery lives in both women, so will tragedy.
Will the sisters ever reunite? And if they do, will the war have changed them for better or worse?
For emotional books that make you cry, The Nightingale is haunting, evocative, and powerful.
Read The Nightingale: Amazon | Goodreads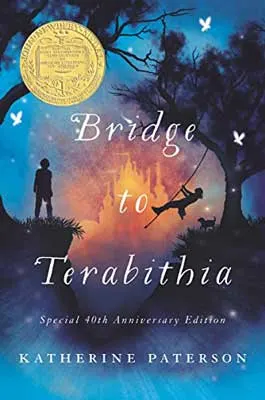 23. Bridge to Terabithia by Katherine Paterson
Some children's books are so sad that they can rock the world of the most stoic adults.
Bridge to Terabithia is one of those children's books that will make you cry.
Jesse's life is changed for the better when he meets Leslie. Previously angry and anxious, Leslie encourages him to come out of his shell.
Together, they create Terabithia, a mythical kingdom in the forest where they rule as king and queen and can forget about their hardships.
But when tragedy strikes, one of the friends must turn to the strength learned during the friendship to cope.

Read Bridge to Terabithia: Amazon | Goodreads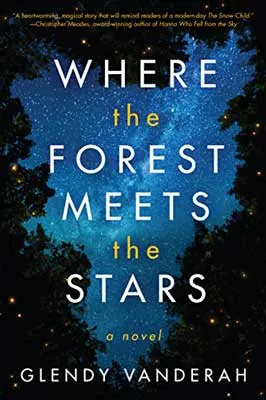 24. Where the Forest Meets the Stars by Glendy Vanderah
Joanna has recently lost her mother and battled breast cancer. Determined to get on with her life, she returns to her graduate work researching birds in rural Illinois.
But soon, a child named Ursa – covered in bruises – shows up at her door, claiming she's been sent to witness five miracles.
Concerned at first, Joanna and her neighbor realize that Ursa has come with good fortune. As the fifth miracle approaches, though, Ursa's past follows, revealing secrets.
What begins as a somewhat mythical tale, quickly turns into a haunting mystery. Where the Forest Meets the Stars is surely one of the most unique sad books on this reading list.

Read Where the Forest Meets the Stars: Amazon | Goodreads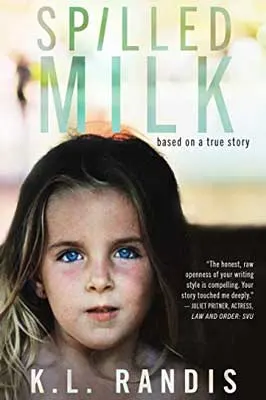 25. Spilled Milk by K. L. Randis
TW: rape and sexual abuse
Brooke Nolan bravely and anonymously dials social services for help with the physical and sexual abuse happening in her home at the hands of her father.
But she's betrayed by the very system designed to protect her when she is forced to keep her father's secret.
Ultimately, a glass of spilled milk results in Brook confiding in her boyfriend's mother and eventually going to counseling.
Raw and gut-wrenching, Spilled Milk is another one of those books that will make you cry and yearn for a system that actually protects our kids. Tragically, it is also autobiographical.

Read Spilled Milk: Amazon | Goodreads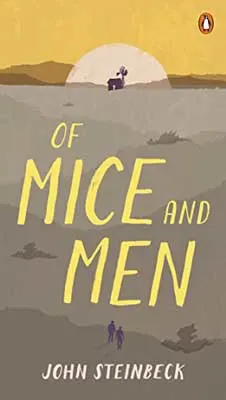 26. Of Mice and Men by John Steinbeck
Of Mice and Men may not have a surprise ending but it's nonetheless a tearjerker to read.
Lennie and George are two migrant workers looking for their next dollar in California. They dream of one day owning their own piece of land.
Lennie, who is mentally disabled, has a knack for getting the pair into trouble.
Now, their new boss targets Lennie while his promiscuous wife makes things even worse. Plus, George – his friend and protector – may not be able to help this time.
Of Mice and Men is ultimately a tale of true friendship and mercy. For heartbreaking books, this short classic has a deeply moving ending and essential portrayal of the Great Depression.

Read Of Mice and Men: Amazon | Goodreads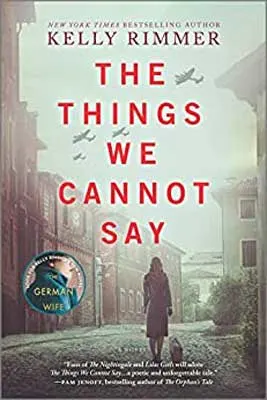 27. The Things We Cannot Say by Kelly Rimmer
Told in split perspective, Rimmer's novel follows both Alina and her granddaughter Alice.
Alina is a farm girl from Poland in love with Tomasz. As Germany invades Poland, she endures years of heartache as her life becomes unraveled.
Alice is an American mother struggling with both a special needs and a gifted child. She heads to Poland after her grandmother has suffered a stroke.
With her visit comes the unearthing of a secret held tight for 80 years – a secret that will disrupt all Alice has ever known.
If you enjoy sad books like The Nightingale and Lilac Girls, pick up The Things We Cannot Say.

Read The Things We Cannot Say: Amazon | Goodreads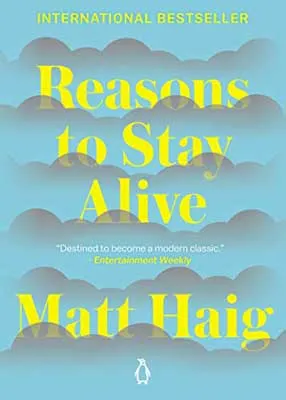 28. Reasons to Stay Alive by Matt Haig
When Matt Haig was 24, life as he understood it changed; he felt the world around him caving in.
After three days of not sleeping, he found himself on the edge of a cliff. Feeling as if his life was too full of pain, he decided to end it.
But as he stood there, those he loved came flashing forward.
What follows is a self-examination of acceptance, love, and a deep understanding of depression and anxiety.
Haig is also the author of The Midnight Library – another one of those sad books that make you cry – or break your heart – but also uplifts and teaches you more about living.

Read Reasons to Stay Alive: Amazon | Goodreads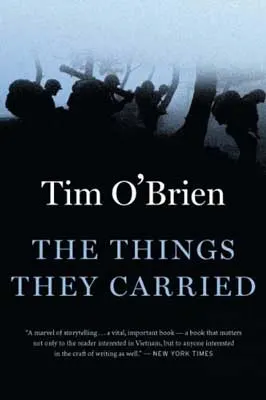 29. The Things They Carried by Tim O'Brien
The Things They Carried is a collection of short stories concerning a platoon of soldiers fighting in Vietnam.
The compilation reads as sad stories of love lost, war trauma, camaraderie, reluctance, and guilt.
While some deal with friendship and humorous encounters, many shine a light on the horrors of the Vietnam War, the pressure and guilt behind killing, and what it was like to lose your fellow man.
One thing is clear; the men of Vietnam carried much more emotionally than physically.
If you are looking for more books like The Things They Carried, be sure to peruse our Vietnam books reading list. Find books about the Vietnam War as well as Vietnamese identity, culture, and everyday life.

Read The Things They Carried: Amazon | Goodreads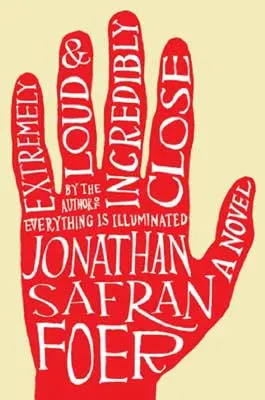 30. Extremely Loud and Incredibly Close by Jonathan Safran Foer
Nine-year-old Oskar loses his father in the September 11th attacks. He subsequently finds a key in a vase belonging to him and attempts to find what it unlocks.
With the only clue being the last name Black, he sets out to meet everyone in New York City with the same surname.
It's one of the most heartbreaking books that will certainly make anyone cry because it reminds us all of the innocence of the children affected by 9-11 and the lack of closure it gave.
But the book transcends the events of 9-11 and touches on family drama, relationships, and loss in general.
Explore even more contemporary books set in New York.

Read Extremely Loud and Incredibly Close: Amazon | Goodreads
More sad books from Christine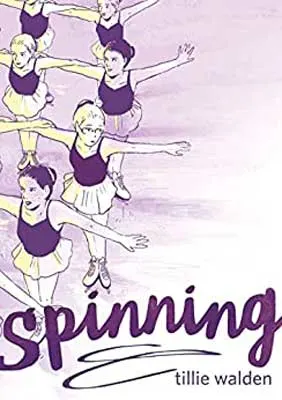 31. Spinning by Tillie Walden
TW: Bullying, homophobia, bullying, depression, and sexual assault
One of the most gutwrenching graphic novels for young adults – that adults can also appreciate – Spinning will bring you back to high school and into the world of competitive skating.
Tillie hates those early morning wakeups, much of the sport, and the fact that her parents show no interest in her life. The skating moms are just wretched too.
It's an understatement to say that Tillie is struggling, and the adults in her life are largely failing her.
Not to mention that Tillie and her family have relocated to Texas, and she has not told anyone she is gay – or that someone is bullying her at school.
Can Tillie take charge of her life and find happiness? Can she decide who she wants to be – for herself?
For heartbreaking books and poignant LGBT graphic novels, Walden's memoir is certainly it. While Tillie's story ends well enough, it's one of the more somber titles on this sad books reading list.

Read Spinning: Amazon | Goodreads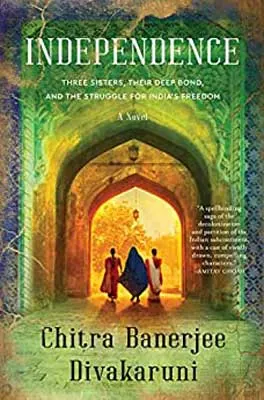 32. Independence by Chitra Banerjee Divakaruni
TWs for violence, assault, rape, and more
Books that make you cry don't get any more gut-wrenching when they involve family and love.
One of the most powerful books about sisterhood, Independence is hard-hitting – and new as of 2023. You'll feel this one long after closing its final chapters.
Travel to rural Bengal in 1947, a tumultuous time in history with Indian independence from the British and leaders carving up areas based on religion as part of Partition.
We see the effects played out in the three sisters' lives, following the perspectives and stories' of Priya, Deepa, and Jamini.
Upon the death of their father, their religion, hearts, and dreams test their bonds and break apart their family.
Is it temporary? And, who will survive the violent fighting?
Will Priya become a doctor? Will Jamini ever find the love she craves? And, will Deepa be able to marry someone of a different religion?
Find even more books set around and about India.
Read Independence: Amazon | Goodreads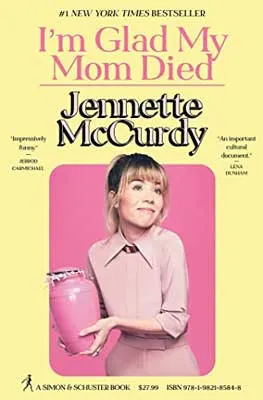 33. I'm Glad My Mom Died by Jennette McCurdy
TWs for eating disorders, abuse, parental death, and more
One of the most heartbreaking books we read from 2022, I'm Glad My Mom Died will have you feeling upset, mad, sad, and hopeful.
Former iCarly and Sam & Cat actress, Jennette McCurdy, talks about her childhood, which was filled with trauma – abuse she only realizes she suffered at the hands of her mother as she enters adulthood.
An overbearing and manipulative cancer survivor and hoarder, Jennette's mom forces her to act, dance, and sing to pay for the family's growing debt.
However, what young girl doesn't want to please her mother?
Jennette will do anything to see her mom smile, including "calorie restriction," taking showers with her mom during her teenage years, sleeping on the floor on a mat, and giving up her entire childhood.
When Jennette's mother dies, she is able to reclaim her life with therapy. The crude, dark-humor cover says it all – and you'll understand why.
TUL named I'm Glad My Mom Died one of the best books of 2022. We were not familiar with McCurdy before this memoir, but we fully invested in her resilience and recovery.
You certainly won't find yourself romanticizing the dead after this.
Read I'm Glad My Mom Died: Amazon | Goodreads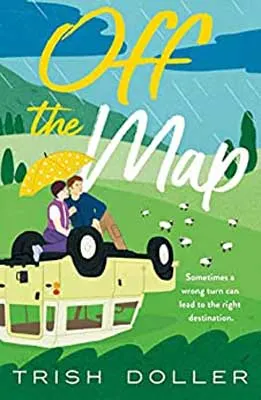 34. Off the Map by Trish Doller
TWs for parental death and aging (not a spoiler)
For more newer (2023) books that will make you cry – which actually took us by surprise – Off the Map is not-your-average fluffy romance.
There's so much meaning packed into this one, especially about families, familial expectations, and aging parents.
Part of the Beck Sisters series – but easily read as a standalone (we've actually read these out of order with no issues) – Off the Map picks up with a side character we meet in Float Plan, Keane's brother Eamon.
Yet, the book isn't about quite Eamon; it's about Carla Black, Anna's best friend who is headed from Florida to Ireland for her wedding.
Ever since her mom walked out, Carla and her dad Biggie have been traveling the world together – until he's diagnosed with dementia, a disease that will ultimately cause him to forget Carla.
Biggie has pushed Carla away to live her life and not witness his decline, and she's been running ever since – until she meets Eamon.
Instead of heading straight to the wedding, Eamon and Carla take a few detours to check off bucket list items.
In the process, they start falling for each other, but Carla knows it could never work out with her lifestyle.
There is a tipsy bull, dancing in the moonlight, off-roading, somber moments, and lots of steamy lovemaking.
Carla is a strong, direct, and fiery lead, waitressing during snowbird season and traveling the world in the off-season, which we know our readers will appreciate.
Plus, if you enjoy road trip books or Ireland books, Off the Map is a must – just have the tissues ready.
Trish Doller is a go-to contemporary romance author for us with easy-to-digest, engaging stories along with the rescuing of animals.
Read Off the Map: Amazon | Goodreads
Save These Books That Make You Cry For Later: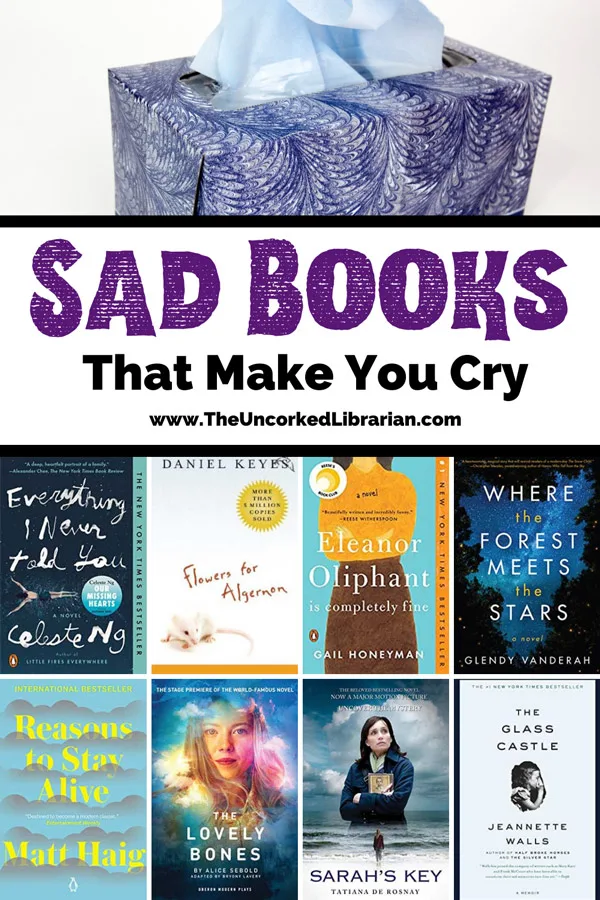 Grab the best sad books that you make you cry for later:
What heartbreaking books do you recommend?
What sad books did you enjoy and recommend? Let us know in the comments.