18 Best Books About Dogs For Adults
If your best friend has furry ears and a wagging tail, you'll just love this list featuring the best books about dogs for adults.
Maybe you are looking for stories with wolves or werewolves? How about your average canine and cute but destructive puppies?
There are a plethora of good dog books to read, including short stories, science fiction, classic retellings, murder mysteries, and translated literature.
Many of the best fictional dog books are uplifting and inspiring, asking you to think more deeply about the world, heal from past trauma, and live your life with more empathy and compassion.
It's also no secret that with great love comes great loss. Quite a few novels about dogs will make you cry.
Below, find the best nonfiction and fiction books about dogs – from across the world – big and small, real and fantastical.
Don't forget to let us know your favorite books about dogs in the comments. Let's get started!
If felines are more your jam, be sure to check out these books for cat lovers.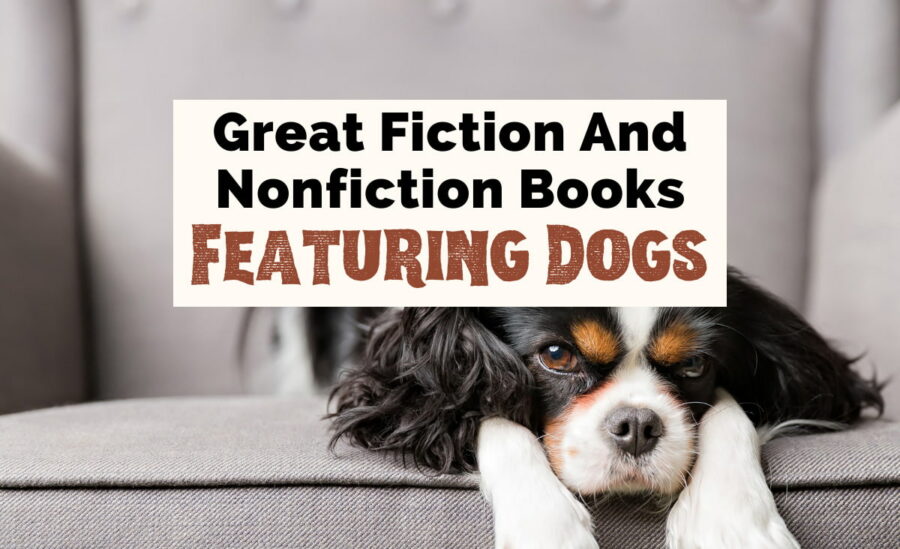 Grab your favorite fictional dog books here:
18 Best Books About Dogs
By Dagney McKinney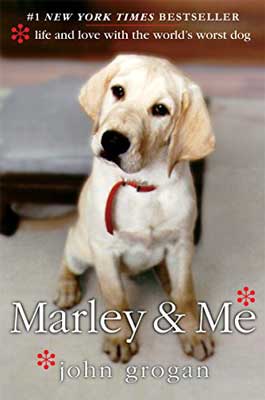 Marley & Me by John Grogan
When young couple John and Jenny start their lives together in their perfect little house, they decide to get an adorable puppy.
Naming him Marley, the couple has no idea what owning this wriggly little pup will entail.
As time goes by, Marley grows into a near-100-pound Labrador retriever.
Despite the training attempts and pleas from John and Jenny, Marley manages to crash into everything and anything in his path, from walls to furniture.
But with boundless energy comes boundless love, and through his never-ending devotion to the family, Marley manages to find his way into their hearts.
Anyone who knows anything about good dog books knows that you may need some time to recover after finishing this book – the ending is a bit gut-wrenching.
With plenty of dips and dives in this fun yet emotional rollercoaster, Marley & Me is one of the most famous books about dogs on this list.
A movie version of author John Grogan's autobiographical story was made in 2008 starring Owen Wilson and Jennifer Anniston, and that (understandably) is one of the best movies about dogs!
Marley & Me is also a great book about non-romantic love and one of our favorite friendship stories.

Read Marley & Me: Amazon | Goodreads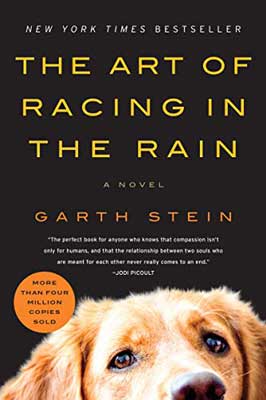 The Art of Racing in the Rain by Garth Stein
On the eve of his death, philosophical dog Enzo takes a look back at his life with up-and-coming racing driver Denny.
Having known for a long time that he is not like most other dogs, Enzo has spent long hours in front of the television educating himself.
He has learned the ways of humans and knows all about race car driving. He has also spent a lot of time listening to his owner, Denny, and his insights into driving.
Throughout his time with Denny and his family, Enzo has also been training himself, for he believes that if he can be properly "prepared," he will be reincarnated after death as a human himself.
The Art of Racing in the Rain is an inspired take on the relationships humans have with their pets, or rather, the relationship that pets have with their humans.
Enzo is incredibly likable, and the moments of philosophy that he considers will hit close to home for plenty of fans of novels about dogs.
If you adore Enzo, meet even more famous dogs in fiction.

Read The Art of Racing in the Rain: Amazon | Goodreads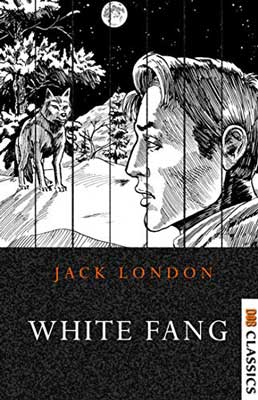 White Fang by Jack London
From one of the most well-known American writers of the 20th century comes one of the most famous fictional dog books of all time.
Set during the Klondike Gold Rush in late 19th century Yukon Territory, Canada, we follow the life and struggles of White Fang, a half-wolf half-dog born in the wild.
After facing death during many dangerous incidents during his infancy, he is the lone survivor of his family.
Eventually coming into direct contact with humans, White Fang comes to learn that the "civilized" world can be just as harsh and uncaring as the wild one.
However, perhaps there is a chance that he can find acceptance and belong somewhere, even in a world where the rule seems to be "kill or be killed."
Told predominantly from a first-person (or first wolf-dog) perspective, this is a brutal and powerful study of redemption and morality.
White Fang is a companion piece of another one of the most famous books about dogs: The Call of the Wild, also by author Jack London.
White Fang is one of the most famous dogs in fiction and is almost synonymous with books about dogs.

Read White Fang: Amazon | Goodreads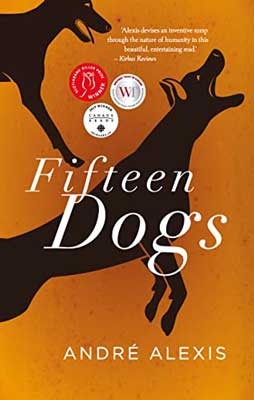 Fifteen Dogs by André Alexis
What happens when two Greek gods decide to use their divine powers to experiment with the nature of human understanding and happiness?
That's the high-concept premise of author André Alexis' Fifteen Dogs.
While having drinks in Toronto's Wheat Sheaf Tavern, Hermes wonders what animals would be like with human intelligence and speech.
Apollo tells him that they would be even more miserable than the humans, and so, they decide to make a wager.
With a year of servitude on the line, they grant such intelligence and consciousness to a group of 15 dogs in a nearby veterinary clinic.
Suddenly aware of their nature and their surroundings, the dogs escape and form their own new society. But over time they begin to diverge and focus on their own newfound wants and desires.
This commentary on the human condition is the second in a series of five books from Alexis, and despite its shorter length it manages to defy plenty of expectations.
Fifteen Dogs is one of the most unique fantasy fiction books about dogs on this list. Uncover even more books with Greek mythology.
Uncover even more great Canadian literature too.

Read Fifteen Dogs: Amazon | Goodreads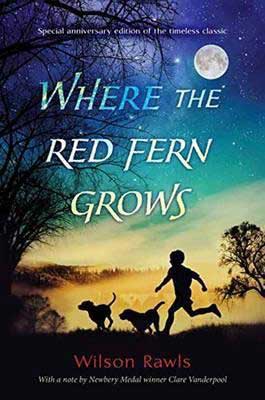 Where the Red Fern Grows by Wilson Rawls
After rescuing a dog from an attack from other dogs, old Billy Colman thinks back to his childhood in the Ozark Mountains, where he and his two hunting dogs used to live.
As a young boy, what Billy wants most in the world is a pair of Redbone Coonhounds for hunting. In order to afford such a prize, he works for two years in order to save up the money to buy the two puppies.
Naming the dogs Little Ann and Old Dan, the three become an almost inseparable team, ready to face adversity, find adventure, and be the best hunters in the land.
A classic children's tale of a boy and his faithful canine companions, Where the Red Fern Grows will delight and distress children of all ages (in a good way).
Author Wilson Rawls drew on his own experiences growing up in the Ozarks to create one of the most timeless books about dogs for kids.
Explore more 50 States books.

Read Where the Red Fern Grows: Amazon | Goodreads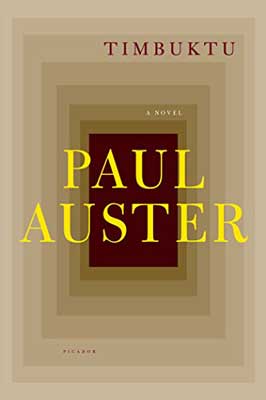 Timbuktu by Paul Auster
This early 1990s-set novella covers the last journey of Willy G. Christmas and his dog sidekick Mr. Bones as they travel across America to Baltimore in search of Willy's old mentor, Mrs. Bea Swanson.
Told through the eyes of Mr. Bones, he and Willy spend time looking back on life as they make their way across the country.
Mr. Bones worries about what will happen when Willy dies; a self-styled poet, Willy has described the afterlife as a beautiful place called Timbuktu, but Mr. Bones doesn't know if dogs get to go there as well.
There are plenty of good dog books, but few will hit the level of pathos that Timbuktu manages to reach.
The two protagonists manage to cover a lot of ground – both spiritually and philosophically as well as physically – and there's a lot to read into for anyone looking for a deeper meaning in the bond between a man and his dog.

Read Timbuktu: Amazon | Goodreads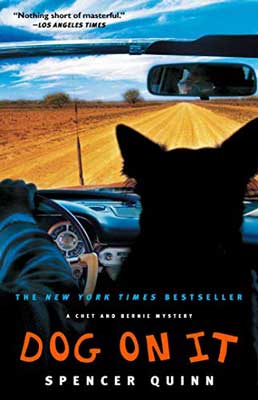 Dog on It by Spencer Quinn
Madison has not come home from school. She's a well-behaved and gifted student, and she may or may not have been kidnapped. What we do know for certain is that her mother is frantic.
Fortunately, Bernie and Chet are on the case. Using their detective skills, they manage to find the missing teenager, although something doesn't add up.
They found her a bit too quickly, she's unharmed, and her story has some holes in it.
So when Madison disappears for a second time, Bernie and Chet are in full crime-solving mode, and they're going to get to the bottom of this mystery.
Oh, and did I mention that Chet is a dog?
Detective fiction takes a trip into the animal world with the hard-boiled Chet narrating the story as each clue leads our private investigators closer to Madison and the truth.
For any dog owners interested in left-field versions of crime fiction, Dog on It is one of the best books about dogs you can find.

Read Dog on It: Amazon | Goodreads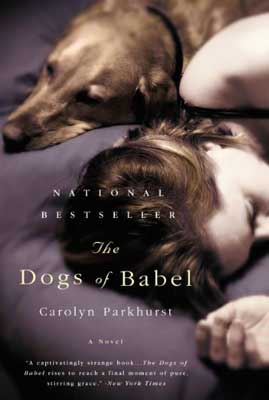 The Dogs of Babel by Carolyn Parkhurst
One day, Paul Iverson returns home to find that his wife Lexy is dead, having fallen from an apple tree. This is distressing enough, but there are some unexplained elements that just don't add up as well.
Why were the books rearranged on their shelves? Was someone cooking steak when she died? And what was she doing up the apple tree in the first place?
There is only one witness – Lorelai, their Rhodesian ridgeback. So Paul undertakes a task that many would consider insane: using his linguistic skills, he will teach Lorelai to communicate.
As he works with Lorelai and investigates the case, Paul looks back on his life with Lexy and her dark and troubled past.
Combining suspense, mystery, the trauma of grief, and the romance of nostalgia, this is one of the more complex fiction books about dogs, as Paul's efforts with Lorelai mix with his attempts to process the trauma of his wife's death.
Fair warning, this book gets weird and quite unsettling, but it is an excellent depiction of the complicated nature of grief.

Read The Dogs of Babel: Amazon | Goodreads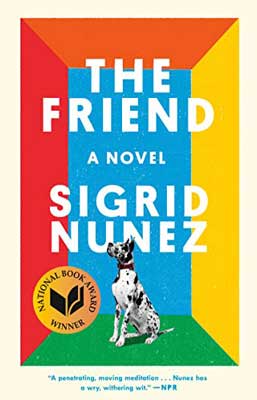 The Friend by Sigrid Nunez
An unnamed narrator tells of her sadness at the passing of her lifelong best friend and mentor.
As she struggles to come to terms with his death, she finds herself agreeing to look after his dog: Apollo, the Great Dane.
While she initially feels burdened with Apollo, she sees that he too is silently suffering from the loss of his master.
Against the expectations of those who know her, the narrator and Apollo begin to bond strongly.
As her concern for Apollo slips into obsession, things look bleak. But there may be light at the end of the tunnel, for both of them.
Author Sigrid Nunez's exploration of grief and the healing process is a good showcase for the strength of emotional support animals.
Just having the company of an animal can be therapeutic, and the narrator's journey with Apollo will warm the heart of anyone who enjoys novels about dogs and their owners.

Read The Friend: Amazon | Goodreads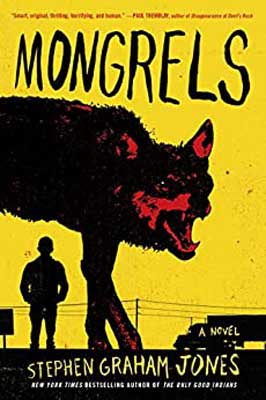 Mongrels by Stephen Graham Jones
Having been born an outsider to a Native American family of werewolves, our unnamed narrator has always felt torn between two worlds.
Raised by his outlaw aunt and uncle, the three travel from town to town across the impoverished American South.
As mixed-blood "mongrels" they were always going to struggle to fit in.
But soon our protagonist will have to choose between a life with his relatives on the run or one where he must take his chances with those who live on the other side.
In any case, he's been staying ahead of the law for 10 years now, and as he comes of age, his aunt and uncle are waiting to see if he is truly like them or not. Is he a werewolf?
Mixing the human with the animal, these kinds of fantastical books about dogs might divide readers, especially in a world where other media has done what some would consider being irreparable harm to some classic monster tropes.
Mongrels is one of the darker books about dogs, but within you'll find a compelling story about the struggle of finding your true identity.
Stephen Graham Jones is a Blackfoot Native American horror author and his culture is an important part of everything he writes, including Mongrels.
If you like Stephen Graham Jones' novels, pick up his short horror book, Night of the Mannequins.
Uncover more amazing books by Indigenous authors, and read more books set around the South.

Read Mongrels: Amazon | Goodreads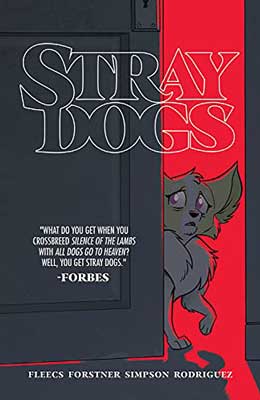 Stray Dogs by Tony Fleecs
Sophie is in a new house. She has a new owner. There are other dogs here as well.
But she doesn't recognize any of them. In fact, she doesn't know this house – or the owner – at all.
How did she get here? What happened to her previous owner? And why does she have this feeling of creeping dread?
One thing is for certain: she needs to get out of here fast!
Suspense thrillers about dogs don't get much more adorable than this unnerving graphic novel written by author Tony Fleecs.
But with the cuteness come moments of tension, horror, and some genuinely excellent artwork.
Stray Dogs has been described as Lady and the Tramp meets Silence of the Lambs; take that as either an endorsement or as a warning.

Read Stray Dogs: Amazon | Goodreads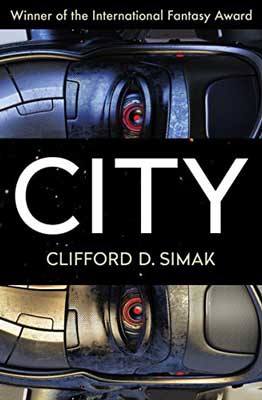 City by Clifford D. Simak
Originally published individually between 1944 and 1951, this collection of science fiction short stories was collected and published as a complete work in 1952.
Together, they paint a picture of a futuristic Earth in which humans have left for the stars, leaving behind their canine companions.
However, before they left, they imbued dogs with the power of speech. Now these intelligent animals are the last keepers of human history.
Stories of the humans – referred to as "websters" after Bruce Webster, the scientist who gave dogs their speech – are told to young pups at bedtime, and this is the way in which these stories are presented, with "doggish" notes and discussions at the beginning of each one.
It's a creative way to freshen up the short story collection, and readers can enjoy comparing the initially imagined progression of humankind to what actually happened, seeing as we have over 70 extra years of events to go by now.
City is a great introduction to sci-fi for anyone who loves books about dogs (or vice versa).

Read City: Amazon | Goodreads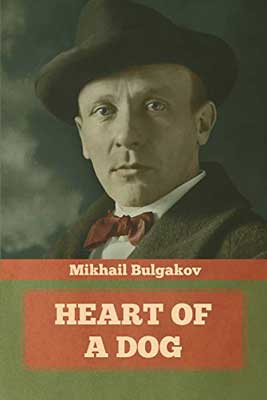 Heart of a Dog by Mikhail Bulgakov, translated by Mirra Ginsburg
In an attempt at a scientific first, a man transplants parts of a deceased human into a dog in order to try to create the first dog/human hybrid.
While the results are initially astounding, the creature – named Sharik – begins to reject the formalities and etiquette of high civilized society, much to the dismay of his creator.
Due to the fact that parts from an alcoholic career criminal bully were used to make Sharik, his shortcomings are blamed on the quality of the human donor.
However, Sharik believes that behaving "naturally" should be the norm, against his unnatural origins.
Part Frankenstein, part My Fair Lady, Heart of a Dog is a cultural phenomenon in its native Russia.
A scathing and absurdist caricature of the Russian Revolution, this satirical novel is (despite its appearances) one of the more literary fictional dog books on this list.
Bulgakov also wrote one of the strangest books about cats, and find another one of his novels, The White Guard, on our Ukrainian books reading list.

Read Heart of a Dog by Mikhail Bulgakov: Amazon | Goodreads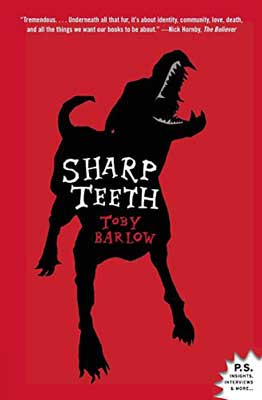 Sharp Teeth by Toby Barlow
A war is brewing in modern-day Los Angeles.
Having survived for centuries, a race of lycanthropes is gaining members as rival factions recruit and convert the city's vulnerable population.
When they have enough numbers, their desire for domination will mean bad news for anyone who isn't part wolf.
Caught up in this impending conflict are Anthony, a local dog-catcher new to the business, and the woman he loves: an unnamed female werewolf who has abandoned her pack.
Unlike other books about dogs on this list, Sharp Teeth is written in a form of rhymeless, free-flowing poetry, giving it a different flavor and style well suited to its content.
While this technique might be seen as a gimmick, it doesn't feel out of place here; it's easy – and rewarding – to adapt to it once you start reading.
Travel across California with these books or read even more great books about werewolves.

Read Sharp Teeth: Amazon | Goodreads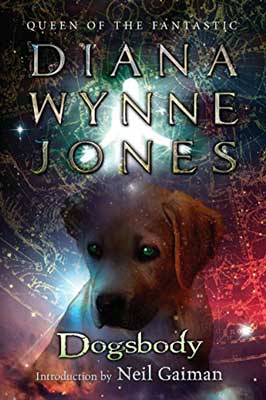 Dogsbody by Diana Wynne Jones
Once he has been tried and convicted of a murder he didn't commit, Sirius the Dog Star is sentenced to live on Earth in a lowly form until he has completed a seemingly impossible task.
If he can recover the lost Zoi – a powerful cosmic weapon – he will be released. Unfortunately, until then, he must live in the form of a dog.
Sirius' life on Earth does not begin well; born into a litter of mongrel puppies, he is saved from drowning at the last moment by Kathleen, a young Irish girl living with the Duffield family while her own father is in prison.
Kathleen renames him Leo, and together they try to survive the harsh treatment of those who see them both as less-than and avoid the actions of the celestial bodies who don't want Leo to succeed.
The bond of friendship is the main theme in this fantastical science fiction fable, and this bittersweet yet delightful novel from author Diana Wynne Jones is one of the best books about dogs for the whole family to read.

Read Dogsbody: Amazon | Goodreads
The Girl in Red by Christina Henry
​​Things were normal until three months ago. But then the Crisis came, and now the world is unsafe wherever you go.
There are quarantine camps where people seemingly only go to become sick and die. Predators roam the night – both animal and human – all with dark instinctual thoughts on their minds.
Into this world Red must go; out among the vicious beasts and cruel men with no morals, trying not to get killed.
Fortunately, she is not as defenseless as those who would prey upon her would wish to believe.
The Girl in Red is the story of Little Red Riding Hood cleverly reimagined as a post-apocalyptic dystopian fantasy.
But in this scenario, the Big Bad Wolf may have met his match. The original story definitely didn't have as many heart-pounding moments of gruesome tension!
This is one of the best books about dogs for anyone looking for alternative interpretations of the classics.

Read The Girl in Red: Amazon | Goodreads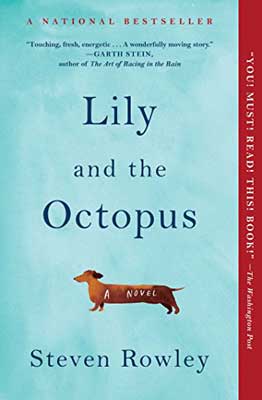 Lily and the Octopus by Steven Rowley
The less you know about Lily and the Octopus going in, the better.
Author Steven Rowley's debut novel has a simple premise: Ted Flask, a gay, single, struggling writer is shocked and alarmed when a small octopus attaches itself to the head of his beloved elderly dachshund, Lily.
What will he do about that?
Told with wit, humor, and poignancy, the story of these two inseparable companions will take you on a rollercoaster ride of emotions.
Lily and the Octopus had very humble beginnings; originally only a short story, it was expanded into a novel following encouragement from Rowley's partner.
After being rejected by 30 literary agents, the book was then picked up for a nearly seven-figure deal.

Read Lily and the Octopus: Amazon | Goodreads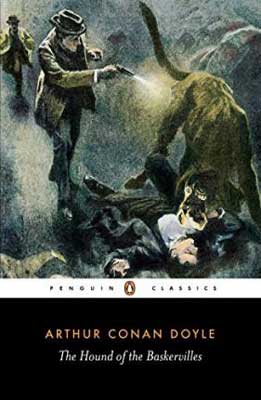 The Hound of the Baskervilles by Arthur Conan Doyle
Arguably the most famous of all the Sherlock Holmes stories, The Hound of the Baskervilles sees the world-famous detective and his friend Dr. John Watson approached to help solve the mystery of the curse of the Baskervilles.
Sir Charles Baskerville has recently been found dead with an expression of abject horror on his face. Near his body were found the footsteps of an enormous hound.
Could they belong to the ghostly Hound of the Baskervilles that has been haunting the family for generations?
Or is there some other foul play afoot?
Author Arthur Conan Doyle uses all of the staples that made his serials so popular: deduction, logical reasoning in the face of the supernatural, and plenty of twists and turns.
Gothic in nature and undeniably iconic, The Hound of the Baskervilles is one of the best books about dogs ever written.

Read The Hound of the Baskervilles: Amazon | Goodreads
More Good Dog Books To Read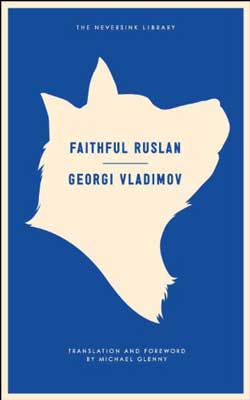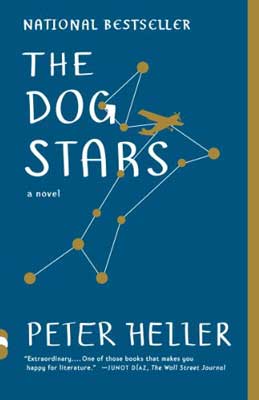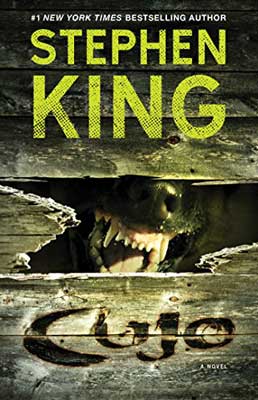 Save These Nonfiction Books & Novels About Dogs For Later: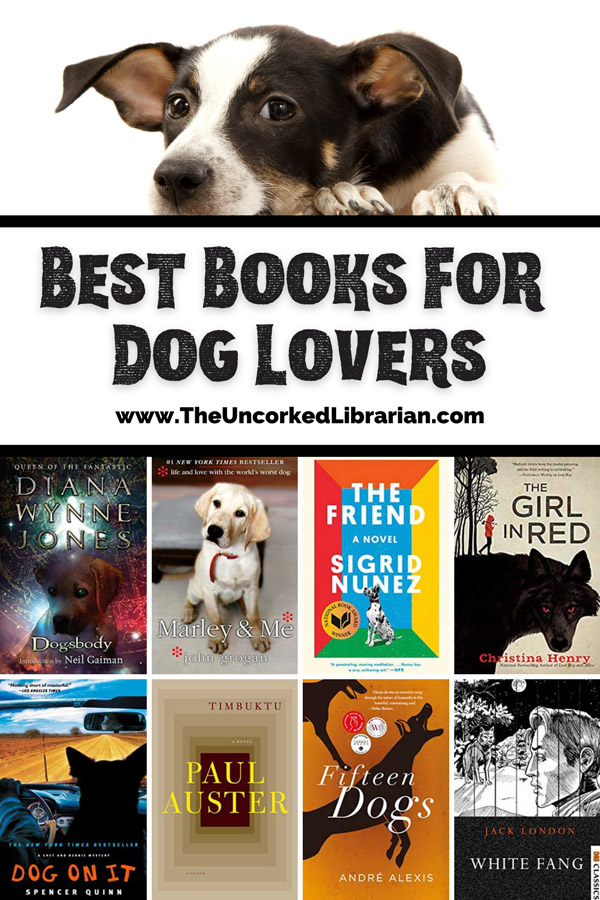 Grab your favorite books about dogs here:
Thank you to TUL contributor, Dagney McKinney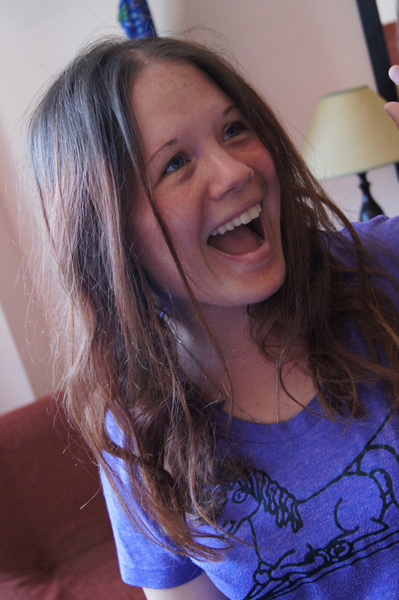 Dagney (pronouns: any) is a neurodivergent writer who loves all things macabre and weird. She likes outrageously spicy food, long walks through graveyards, and historical tangents. You'll most likely find her wandering around somewhere quiet or underground, buying salt, or whispering to camels.
What are your favorite fictional dog books?
Which fiction books about dogs do you recommend? Do you enjoy nonfiction books about dogs too? Let us know in the comments.
Read even more animal stories as part of the 2023 Uncorked Reading Challenge.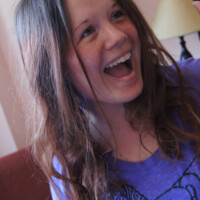 Dagney (pronouns: any) is a neurodivergent writer and book nerd who is drawn to all things weird and macabre. She also loves anything to do with fast cars, unhinged anti-heroes, and salt. When she isn't working or reading, you're likely to find her eating Indian food, playing board games, or hiding out somewhere dark and quiet, stuck down an internet rabbit hole. The easiest way to win her over is through cats and camels.