Looking to read spooky tales but are short on time? Enjoy the best horror novellas that range from 60 to 225 pages.
We don't always have an abundance of time to read 400 to 700-page books. And even as avid readers and book reviewers, sometimes a lengthy tome is a turnoff.
You have to be in the mood for a long book, and our attention spans aren't always there. Not every book even needs to be that long either.
So, if you are looking for short horror books to read, where can you start?
We highly suggest these horror novellas, which range from 60 to 225 pages and are full of thrilling suspense along with a few life lessons.
OK, and maybe a bit of gore, death and destruction, and killer mermaids.
These short horror novels are especially for paranormal, LGBT, translated literature, fantasy, and suspense lovers.
Some of the plots are quite bizarre while others promise to be incredibly relatable and hilarious.
Please keep in mind that page numbers will vary slightly based on the edition, and don't forget to let us know your favorite horror novella in the comments. Let's get started!
If you love these creepy horror novellas, find even more spooky books for adults.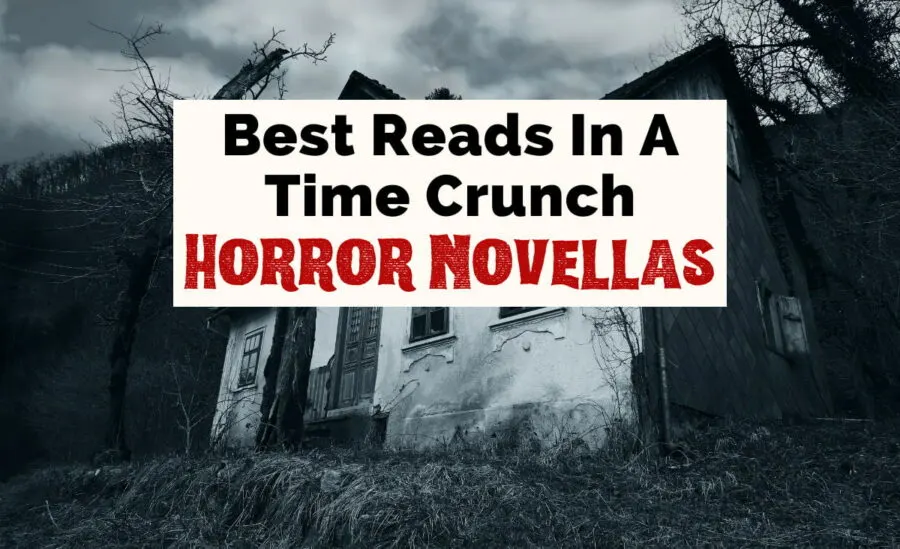 Grab the best short horror books here:
16 Best Horror Novellas
By Dagney McKinney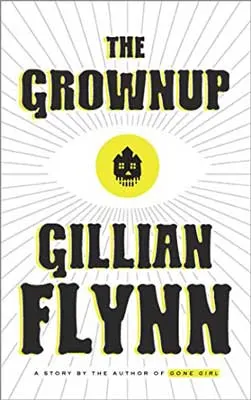 The Grownup by Gillian Flynn
64 pages
Our unnamed narrator is a former sex worker who now works as a psychic for despairing people.
When one particularly desperate woman walks through the door with stories of an evil stepson and a haunted house, our protagonist sees an opportunity.
Although we are not the biggest fans of Gillian Flynn, this short story/novella is both delightful and genuinely creepy.
While the ambiguous ending might be a letdown for some, it worked for us, making The Grownup one of the best horror novellas if you love haunted house books or creepy kids!

Read The Grownup: Amazon | Goodreads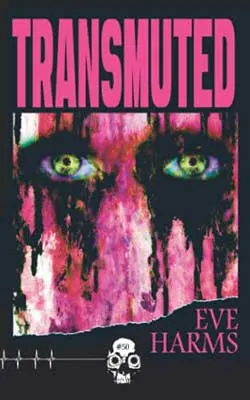 Transmuted by Eve Harms
71 pages
Isa is a trans woman raising money via her streaming platform to get the facial surgery she's always longed for.
She finally has enough, but after her horrible dad asks her to use it instead, she cannot say no.
Now, Isa isn't just desperate to look how she feels, but she doesn't want those who donated to feel let down and defrauded.
When she sees an ad offering everything she's dreamed of for free, she knows it's too good to be true. However, she goes anyway.
Dr. Skurm is quite creepy and does nothing to assuage Isa's fears. However, his bizarre treatment seems to be working miracles, and she agrees to go back.
But now Isa's body is acting weird, and she can't seem to stop it from changing.
Transmuted is one of the best horror novellas for those who love a good dose of body horror. It's also the perfect LGBT horror book for those who have ever felt like they're living in the wrong body.

Read Transmuted: Amazon | Goodreads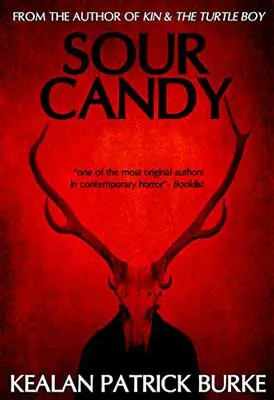 Sour Candy by Kealan Patrick Burke
84 pages
Well, this horror novella is a nightmare we didn't know we had.
Like everyone else in the store's candy aisle, Phil Pendleton is put off by the screaming child whose mother seems uninterested in parenting him as she stands staring absentmindedly at a bag of sour candies.
Phil just wants to get home to his girlfriend and forget all about the uncomfortable incident.
Except that isn't going to happen because Phil is about to learn that you should absolutely never accept candy from a stranger – even a child.
Sour Candy is one of the best monster horror books with loads of psychological suspense.

Read Sour Candy: Amazon | Goodreads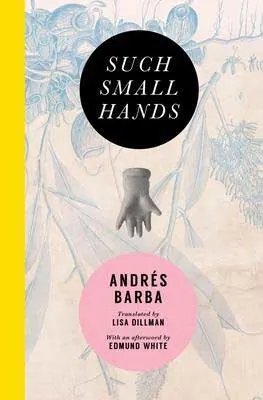 Such Small Hands by Andrés Barba
Translated by Lisa Dillman
108 pages
After a tragic accident kills both her parents, seven-year-old Marina is placed in an orphanage where everyone views her as different: they've never had parents or lived anywhere else as she did.
Fascinated by Marina, the other girls torment her. That is until Marina invents 'the game,' and everything changes.
Written in hypnotic prose laced with the echoes of a Greek chorus, Such Small Hands is a feverish and claustrophobic tale of loss and acceptance.
Many will either enjoy or be turned off by the florid prose of this Spanish horror novella. Travel to Spain with even more books.

Read Such Small Hands: Amazon | Goodreads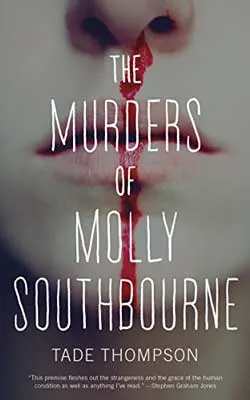 The Murders of Molly Southbourne by Tade Thompson
122 pages
Imagine that every single time you bled – even a tiny drop – a perfect twin of yourself at that very moment is created. Oh, and this twin wants to take over your life and kill you.
And yes, that time of the month makes it happen, too.
Molly Southbourne doesn't have to imagine because this has been her reality for her entire life. Whenever Molly Southbourne bleeds, another, identical, Molly is born – and she must kill it before it kills her.
Molly has spent her life careful never to injure herself and perfecting ways to kill herself when she does.
The Murders of Molly Southbourne is incredibly creepy and weird. The premise is intriguing but illogical; yet, it works perfectly.
This is definitely one of the best horror novellas for those who like something a little different and very unsettling.

Read The Murders of Molly Southbourne: Amazon | Goodreads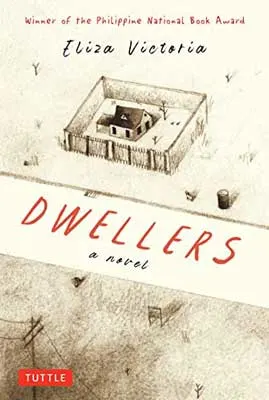 Dwellers by Eliza Victoria
Illustrated by Aldy Aguirre
124 pages
TWs for fatphobia, especially internalized fatphobia
In this horror novella from the Philippines, we follow two unnamed people who have the ability to "body snatch" other people's bodies.
They don't like to do it, though, because it kills the person whose body they inhabit.
But these two people – currently in the bodies of Louis and Jonah – are running away from something. And let's face it, desperate times call for desperate measures.
Then, the electricity in their "new" house goes off, and they discover a dead body in the freezer in the basement.
Who exactly are Louis and Jonah, and what have they done?
Dwellers is one of the most unique short horror books that will leave you guessing until the very last page.

Read Dwellers: Amazon | Goodreads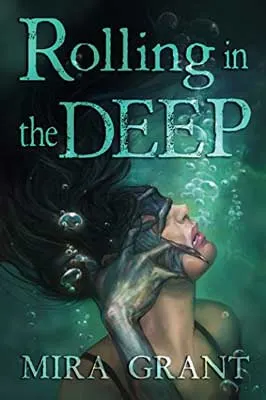 Rolling in the Deep by Mira Grant
128 pages
Imagine Entertainment commissions the Atargatis to take a crew to the middle of the ocean and search for mermaids for a mockumentary.
No one on the crew actually thinks mermaids are real, but they all have their own reasons for going on this trip. They are in for quite the murderous surprise.
If you love scary creatures or sea-based horror, then Rolling in the Deep is one of the best horror novellas for you.
This novella is also the prequel to Into the Drowning Deep, another killer mermaid book.
Read the books in either order or as standalones. However, starting with the prequel will add to the mounting dread of Into the Drowning Deep.
But, know that many other reviewers prefer to read Rolling in the Deep second to find out what actually happened to the Atargatis and those onboard.

Read Rolling in the Deep: Amazon | Goodreads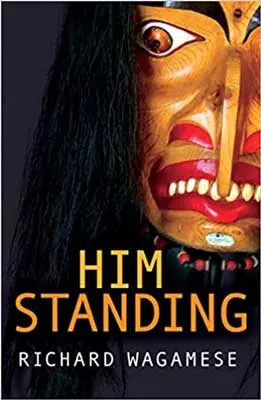 Him Standing by Richard Wagamese
136 pages
Lucas Smoke is one of the best traditional Ojibway wood carvers there is, having learned all of the trade secrets from his grandfather.
But when Lucas attracts the attention of a mysterious client wanting a spirit mask, his life begins to get a bit weird.
This client tells Lucas that in order to find the face of this spirit mask, he must see it in his dreams.
Although Lucas finds the request baffling, he can't turn down the inordinate sum of money the man is offering.
And soon Lucas is getting a lot more than he bargained for in his dreams…
If short horror books by Indigenous authors are of interest to you, Him Standing is a great place to start as it's one of the most underrated horror novellas out there.
Plus, if you enjoy folk horror or want to dip your toes into the genre, you'll certainly find iconic elements here.

Read Him Standing: Amazon | Goodreads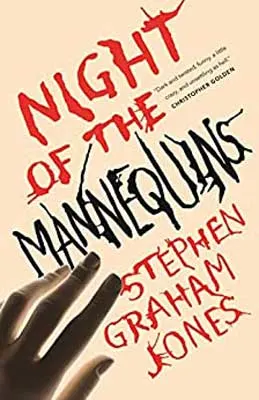 Night of the Mannequins by Stephen Graham Jones
136 pages
Living in a small town can be a bit boring.
This is why when young Sawyer and his friends find an abandoned mannequin (aptly named Manny), they take him home and, in a sense, befriended him.
Several years later, they bring him out for one last hurrah to play a prank on their friend Shanna, an employee at the local cinema.
However, things don't go entirely to plan, and now there may or may not be a living, breathing mannequin on the loose… and he might be feeling a little bloodlusty.
This frenetic horror novella is a lot of fun and completely unhinged.
Stephen Graham Jones is one of our favorite horror authors, so if you love this one, try one of his other, totally unique horror novellas: Mapping the Interior and The Last Final Girl.
You'll also find his titles, like Mongrels, on our werewolves and books with dogs reading lists. And, if you enjoy blood-lusty books, stick your fangs into our favorite vampire stories.

Read Night of the Mannequins: Amazon | Goodreads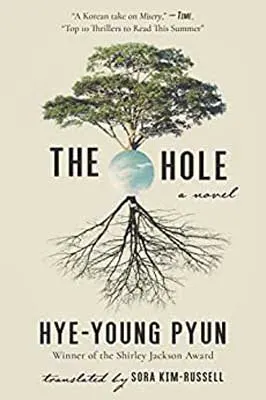 The Hole by Hye-Young Pyun
Translated into English by Sora Kim-Russell
137 pages
After waking up in the hospital, Oghi discovers that he has barely survived a car accident. He is almost completely paralyzed and his wife is dead.
With no other family to take him in, Oghi is released into the care of his mother-in-law, who brings him back to the home he and his wife shared.
Though he is home, Oghi feels out of place. He is now confined to the bed, completely reliant on his mother-in-law, only able to glimpse the outside world through a window in his room.
But she isn't interested in Oghi. Instead, she begins feverishly digging holes in the backyard.
At least, that's what she claims to be doing, determined to create the garden her daughter always wanted before she died.
The Hole is one of those slow but haunting psychological short horror novels that will stay with you long after you've finished – and perfect for readers looking for Korean novels in translation.
Uncover even more great books about Korean life, history, and culture.

Read The Hole: Amazon | Goodreads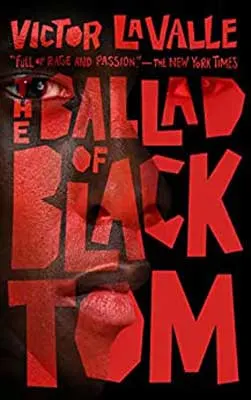 The Ballad of Black Tom by Victor LaValle
149 pages
Tommy Tester lives with his father Otis in Harlem in 1924. It's not a great time to be a Black man in the United States.
However, he manages to earn a living for them both with his guitar, despite the fact that he can't play that well and his singing is even worse.
Fortunately, his luck may be about to turn, as he is offered a job by the mysterious Mr. Robert Suydam.
$500 for a one-night private performance? Seems almost too good to be true.
But soon strange things start to occur, and before long Tommy – who is no stranger to the magical and mysterious – has the attention of unsavory characters, both human and otherwise.
But hey, it's not like this could be the end of the world. Right?
The Ballad of Black Tom is a punchy, Lovecraftian horror novella that takes the reader for a very entertaining ride.
Intriguing, unnerving, disturbing, but always inventive, Victor LaValle has written a story that's perfect for those who wish to dip their toe into a world where finding out what lurks just beyond human comprehension might just drive you insane.
The Ballad of Black Tom is also a fantastic music book and promises to transport readers to New York.

Read The Ballad of Black Tom: Amazon | Goodreads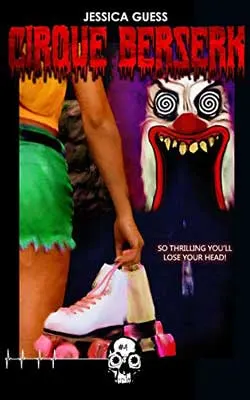 Cirque Berserk by Jessica Guess
172 pages
After a run-of-the-mill senior class trip, a group of friends decides they want to finish the night with something more exciting.
So like any super smart group of teens, they head to an abandoned amusement park that is supposedly haunted.
30 years prior, the park was closed following a spate of gruesome murders committed by several teens.
However, they don't believe the stories, and they just want to have a night to remember – and get some fun photos to post on their socials.
Of course, it really might be haunted, and soon the friends are running – and screaming – for their lives.
This campy little slasher is one of our favorite short horror books and is perfect for anyone wanting a quick, fast-paced thrill ride.
If you love stories about haunted places, you might also scream for these books with ghosts.

Read Cirque Berserk: Amazon | Goodreads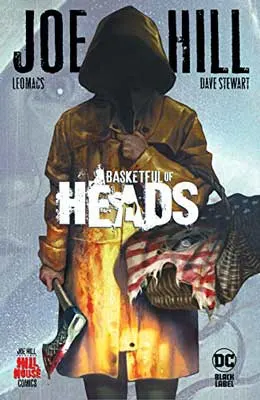 Basketful of Heads by Joe Hill
Illustrated by Leomacs and Riccardo La Bella
184 pages
It's the end of the summer in 1983 and our protagonist June Branch has gone to visit her cop-in-training boyfriend, Liam, on Brody Island, Maine.
But despite a relatively quiet summer on the island, the day June arrives, several prisoners escape from the local penitentiary.
Their first stop? A break-in at the chief of police's home where only June and Liam are hanging out while the rest of the family is out.
Almost immediately Liam is kidnapped, and June must fend for herself.
Luckily, Chief Clausen happens to have an old, sharp Viking axe laying about, and June soon finds out it's sharp enough to cut off heads.
Just one problem: the head she just chopped off is still talking to her, and it isn't happy about the way this night is playing out.
We were surprised by how much we loved Basketful of Heads. So much so that we immediately read all the other horror graphic novels in the Hill House series. This remains our favorite, though!

Read Basketful of Heads: Amazon | Goodreads
Join The Uncorked Reading Challenge Today
---
Travel around the world with the Uncorked Reading Challenge. Get the best book and movie recs straight to your inbox. Sign Up Now.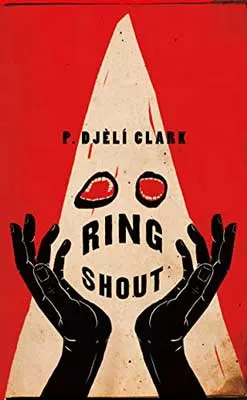 Ring Shout by P. Djèlí Clark
185 pages
Set during prohibition and amidst the rise of the second Ku Klux Klan, Ring Shout is a horror novella about the fight between good and evil. You know, in a nutshell.
Maryse is a badass demon hunter.
She and two other Black women – Sadie and Chef – fight creatures called Ku Kluxes, which are demons parading as humans. Their numbers within the KKK are growing.
DW Griffith's The Birth of a Nation, it turns out, was a spell that opened a portal and brought them to our world to feed on the White man's hatred.
The Ku Kluxes are hard to kill, but each woman has their own weapon that gets the job done.
Maryse's is a supernatural sword that seems to have come to her through otherworldly means. And she's going to need it because the Ku Kluxes are just the beginning.
This is easily one of the most engaging and unique short horror books we've ever read; we loved every second of it.
If you enjoy listening to books, we highly recommend the audiobook of this story; it's one of the best horror audiobooks out there – if that's your jam.
The book is full of songs and Gullah language. The narrator, Channie Waites, does an amazing job.

Read Ring Shout: Amazon | Goodreads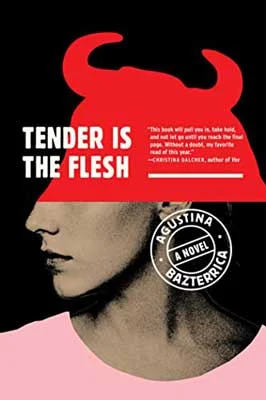 Tender is the Flesh by Agustina Bazterrica
Translated into English by Sarah Moses
211 pages
Tender is the Flesh is an Argentine horror novella set in a dystopian world in which animal meat is no longer available – and apparently neither are meat-free alternatives.
Instead, people are now farmed for food.
But don't worry, these people don't actually have any thoughts or feelings; they're created in a lab.
Plus, it's fine because we don't actually call them people anymore. So, you know, super ethical.
Marcos works at a people plant where he kills new arrivals. Then, one day, he is given a living female product as a gift.
Against his better judgment, Marcos brings her home where he talks to her and dresses her in his estranged wife's clothing.
He begins to question if maybe there isn't more going on inside her head than people are led to believe.
For such a short horror book, Tender is the Flesh really packs a gut punch. This is one of the most disturbing books we've ever read.
If you are looking for truly repulsive, but thought-provoking horror novellas, this is the book for you.

Read Tender is the Flesh: Amazon | Goodreads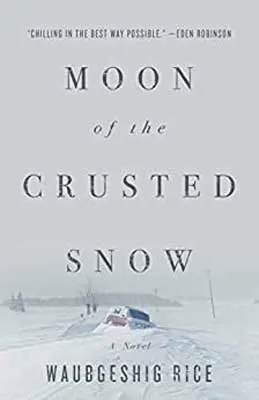 Moon of the Crusted Snow by Waubgeshig Rice
213 pages
When the power goes off in a small Anishinaabe community in Northern Canada, the residents aren't initially worried. This isn't exactly unheard of.
But as the supplies dwindle and there's no communication with the outside world, it becomes increasingly clear that this time things might be more serious.
As tensions rise amidst the community, the community leaders struggle to keep everyone calm.
But soon the arrival of outsiders bringing word of the outside sets everyone even further on edge.
Moon of the Crusted Snow is one of our all-time favorite short horror novels.
If you're looking for an atmospheric slow-burn horror novella and a great winter book, this is the one.
Enjoy even more Candian books and authors.

Read Moon of the Crusted Snow: Amazon | Goodreads
Save The Best Short Horror Books For Later: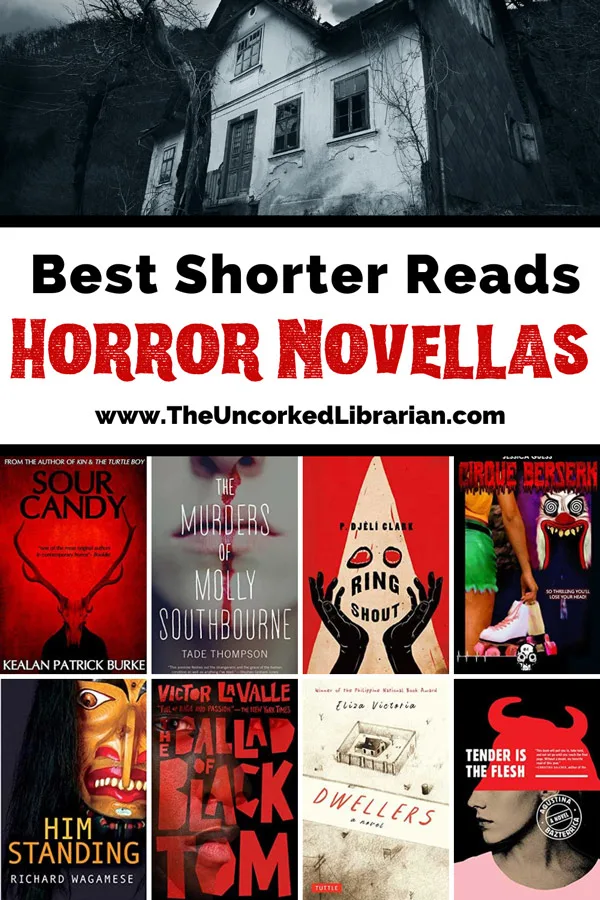 Grab your favorite short horror novels here:
Thank you to TUL contributor, Dagney McKinney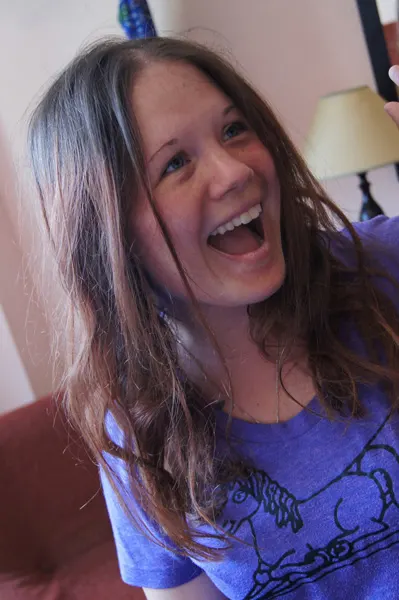 Dagney (pronouns: any) is a neurodivergent writer who loves all things macabre and weird. She likes outrageously spicy food, long walks through graveyards, and historical tangents. You'll most likely find her wandering around somewhere quiet or underground, buying salt, or whispering to camels.
What are your favorite short horror novels?
What is your all-time favorite horror novella? Which of these have you read? What other horror novellas do you recommend? Let us know in the comments!
More Spooky Reading Lists:
Wicked Witch Books
Salem Witches
Dark Academia Novels
YA Vamp Novels
These horror novellas are perfect for 2023 Uncorked Reading Bingo.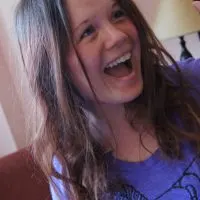 Dagney (pronouns: any) is a neurodivergent writer and book nerd who is drawn to all things weird and macabre. She also loves anything to do with fast cars, unhinged anti-heroes, and salt. When she isn't working or reading, you're likely to find her eating Indian food, playing board games, or hiding out somewhere dark and quiet, stuck down an internet rabbit hole. The easiest way to win her over is through cats and camels.