Explore the best Korean novels translated into English to teach you more and make you think more deeply about the world around you.
From eerie stories about dark tourism and vegetarianism to poignant political commentary and themes of surviving trauma, these Korean books will leave you pondering life long after closing their final pages.
Witness the power of new friendships, and solve baffling crimes. Become entranced by poetic language, and find your new favorite short story.
Many of these Korean novels in English are quite short and perfect for half-day reads while others are a bit longer but incredibly fast-paced.
While a few of these Korean novels are unsettling and rather intense (and may not be for everyone), also find books with magical and childlike qualities.
So, what are the best Korean books in English to add to your ever-growing TBR pile?
Let's get started, and don't forget to let us know your favorites in the comments, including the Korean authors you covet.
Explore even more of the best books about Korea.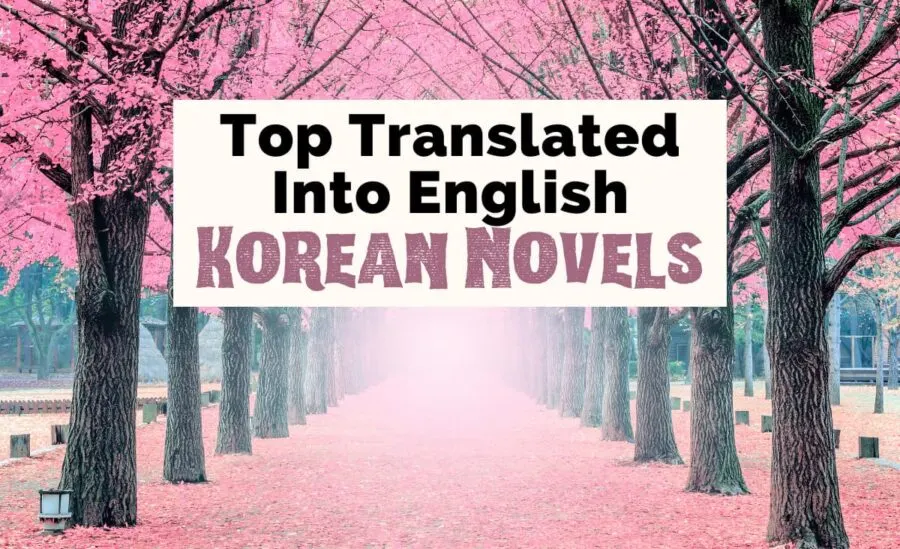 Grab your favorite Korean books with English translation here:
14 Best Korean Novels In Translation
By Jeremy Paterson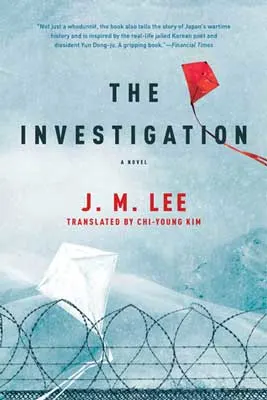 1. The Investigation by Jung-Myung Lee
Translated into English by Chi-Young Kim
Japan, 1944: within the confines of Fukuoka Prison, someone has been brutally murdered. Immediately, an investigation is opened, and the young guard Watanabe Yuichi is on the case.
The victim was also one of the guards; a despised and much-loathed man named Sugiyama.
While there are many who could be seen as suspects, things take a strange turn when someone confesses almost immediately.
But what could be an open-and-shut case doesn't sit well with Watanabe. He thinks the notorious inmate who's taking the blame has more to say about the matter.
As he digs deeper into the case, he begins to think that Sugiyama is not the man everyone thought he was.
Like some of the best Korean books with English translation, this graceful and powerful novel manages to blend crime-procedural intrigue with poetry both in language and theme, without having lost too much of the nuance of the original language.
For the right people, this book will be very moving. Uncover even more books about friendship.

Read The Investigation: Amazon | Goodreads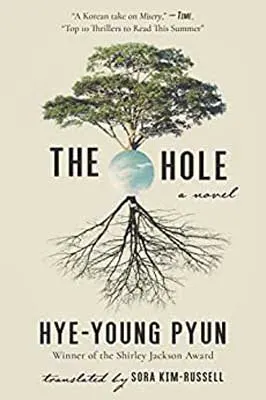 2. The Hole by Hye-Young Pyun
Translated into English by Sora Kim-Russell
Following a car accident that killed his wife and left him paralyzed and disfigured, Ogi has awoken from a coma to find himself in the care of his (now deceased) wife's mother.
Not surprisingly, Ogi is left mostly neglected in his bed, as his mother-in-law – who is also a widow – grieves for the loss of her only child.
With only the room he is kept in to divert him, Ogi at least has a view down into the garden that his wife kept.
However, he notices that his mother-in-law has begun uprooting the plants his wife cultivated and is instead digging a hole. Why?
This simple yet chillingly tense premise might be reminiscent of Stephen King's Misery. However, author Hye-Young Pyun does an excellent job keeping things ticking over in a very sinister fashion.
If you're after one of the most creepy and unsettling Korean books in English, pick up a copy of The Hole, if you dare.
Plus, it's also a great short horror novel to read in a time crunch, coming in at around 137 pages (dependent on edition).

Read The Hole: Amazon | Goodreads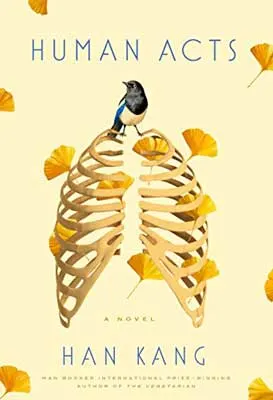 3. Human Acts by Han Kang
Translated into English by Deborah Smith
During the violent Gwangju uprising of May 1980, a young boy named Kang Dong-ho is killed.
With this event as a focal point, Han Kang takes the reader through a series of interconnected chapters.
Those connected to Dong-ho attempt to reconcile the events of the uprising and deal with the trauma brought about by the violence.
We are variously introduced to Dong-ho's best friend, his grief-stricken mother, a factory worker, an activist, and a prisoner, each of whom struggles to articulate and cope with their experiences from the uprising.
Brutal, uncompromising, and controversial upon its release (author Han Kang was blacklisted by the Korean political administration at the time, with Human Acts being criticized for "ideological bias"), this is one of the more serious and important Korean novels on this list.

Read Human Acts: Amazon | Goodreads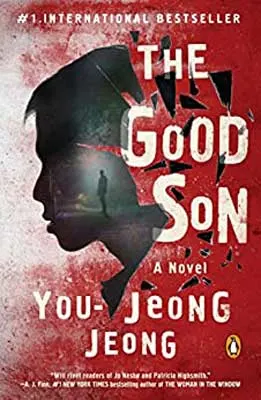 4. The Good Son by You-Jeong Jeong
Translated in English by Chi-Young Kim
26-year-old Han Yu-jin appears to have awoken into a very difficult situation, which is putting it mildly, seeing as his mother is lying dead and bloody at the bottom of the stairs in their duplex apartment.
Yu-jin has no memory of the previous night; he has seizures, and they cause him to have gaps in his memory. He remembers his mother calling his name, but not much else.
With time running out, Yu-jin begins to work frantically to find out what happened on the night he can't remember. Surely he wouldn't have killed his own mother, right?
The Good Son is a claustrophobic, dark, and tense thriller that brings the reader along for the ride in the head of an unreliable narrator.
If you enjoy creepy Korean books where nothing is definitively what it seems, then this could be your next favorite read.

Read The Good Son: Amazon | Goodreads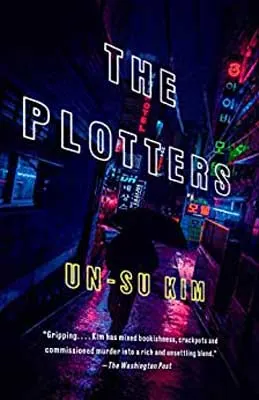 5. The Plotters by Kim Un-su
Translated into English by Sora Kim-Russell
In author Kim Un-su's alternate Seoul, the shift from dictatorship to democracy has created a boom in an unlikely enterprise: hired killings.
Rival organizations specializing in the removal of targets (for a reasonable fee) are competing with each other, and it's had quite the effect on the national mindset.
Contemplating this situation is young gun-for-hire Reseng. Ever since he was dropped off at "The Library" – one such assassin organization – as a baby, he's been under the tutelage of Old Raccoon.
Having never questioned anything up to this point, Reseng is beginning to wonder exactly who are those people from whom he receives his targets?
Who are the Plotters, exactly? And why do they pay him to kill the people he kills?
When he steps out of line during a mission, he finds himself dealing with something unexpected: a specific plot organized by three young women.
He's never seen a Plotter in real life before; are these ladies the real thing? Or is there something else going on?
The dreamlike imagining of Kim's fictional modern-day Seoul gives The Plotters a hyperreal atmosphere. This is one of the more entertaining crime-based Korean novels on this list.

Read The Plotters: Amazon | Goodreads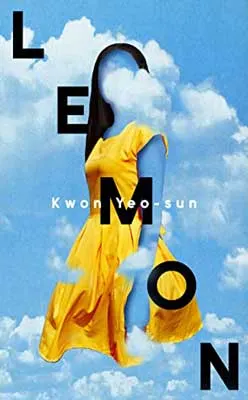 6. Lemon by Kwon Yeo-Sun
Translated in English by Janet Hong
Ever since the death of her older sister, Da-on has been unable to fully live her life. On top of the grief she feels, the unresolved nature of Hae-on's death continues to haunt her.
Seventeen years ago, whilst Korea was excitedly hosting the FIFA World Cup, Hae-on was found murdered. Because of her near-perfect looks, the case was labeled the "High School Beauty Murder."
There were only two suspects – rich kid Shin Jeongjun, and delivery boy Han Manu. Manu claims he saw Hae-on in Jeonjun's car just hours before her death, but Jeongjun had a solid alibi.
With the case having sat cold for almost two decades, Da-on decides to take matters into her own hands and finally find out what happened.
The identity of the murderer is only half the reason for reading Lemon; author Kwon Yeo-sun's book is also a study of grief and guilt.
Many of Janet Hong's translated passages hold multiple layers of meaning beyond a simple whodunnit structure.

Read Lemon: Amazon | Goodreads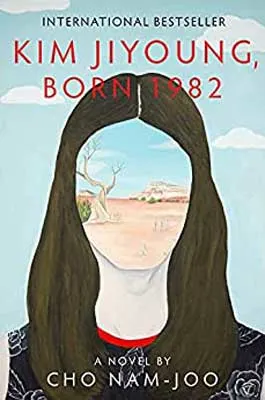 7. Kim Jiyoung, Born 1982 by Cho Nam-Joo
Translated into English by Jamie Chang
Kim Jiyoung has strived her entire life to be the perfect daughter, sister, wife, mother, woman. But she is starting to act strange, and no one can understand why.
To understand what has led to Kim Jiyoung's "breakdown," we are taken through key periods of her life.
We see how the unfair expectations placed on her as a girl – and later woman – have shaped the way she interacts with the world.
When it was first released, this feminist novel sparked a lot of controversy in its native South Korea due to its harsh critiques of Korean culture.
This led to it becoming one of the bestselling Korean novels both nationally and internationally. And it is absolutely worth the hype.
Kim Jiyoung, Born 1982 is a short little novella that really packs a punch, and is a must for anyone interested in learning more about gender roles and politics in South Korea.

Read Kim Jiyoung, Born 1982: Amazon | Goodreads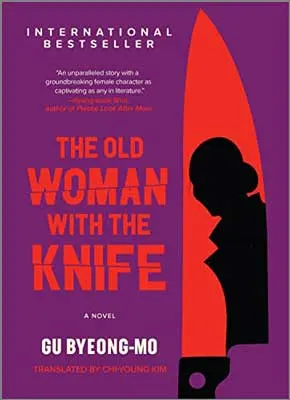 8. The Old Woman with the Knife by Gu Byeong-mo
Translated into English by Chi-Young Kim
Her alias is Hornclaw, and she's one of the best assassins in the business. But she's also 65 years old, and that's starting to be a problem.
She's not as fast as she used to be, and while she's formidable for an "older lady," she's not as strong either.
Also, she's starting to lose trust in her memory; did she remember to put food and water out for her dog before she left the apartment? Or did she just leave them on the kitchen counter, like last time?
On top of this, she's starting to break one of her oldest and most important rules: don't get attached to anyone.
But when you start to consider how you're going to live out your retirement – assuming you get one at all, which is not a given in her line of work – apparently you start to hold on to any human connection you can, even if it's a family you're not a part of.
With assignments becoming more difficult, and with a younger employee at her agency seemingly gunning for her, will the great Hornclaw inevitably have to go out in a blaze of glory?
Many Korean books in English have an element of crime in their plots, but The Old Woman with the Knife also manages to give its central contract killer character some real weight, as Hornclaw ruminates on old age, family, memory, and, of course, death.
This is one of the best Korean novels in English for those looking to get self-reflective and philosophical.

Read The Old Woman with the Knife: Amazon | Goodreads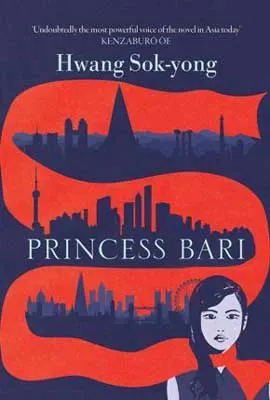 9. Princess Bari by Hwang Sok-yong
Translated into English by Sora Kim-Russell
Based on the traditional Korean myth of the same name, Princess Bari tells the story of a young girl left to die by parents who did not want a seventh daughter.
Named by her grandmother after the eponymous princess in the myth, Bari escapes the harsh conditions of 1990s North Korea and makes her way as a stowaway over the ocean to London.
Working as a masseuse, Bari finds that she can heal not just the aches of the body but of the spirit as well – a skill she has inherited from her grandmother.
She will have to utilize this gift to help her find the will to survive in a strange land, as fate continues to be cruel to her.
Princess Bari is perfect for those who like a little magical realism in their Korean novels.
Explore more North Korean books.

Read Princess Bari: Amazon | Goodreads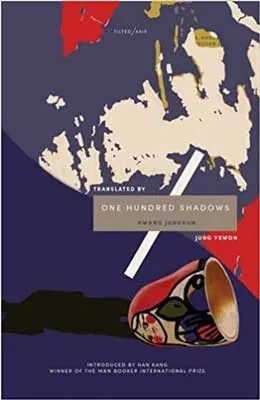 10. One Hundred Shadows by Hwang Jungeun
Translated into English by Jung Yewon
The premise of One Hundred Shadows is relatively simple: contrary to the polished image of Seoul projected internationally, the story centers on a slum district that serves as an electronics market for locals and has been set aside for eventual demolition.
Within this location are our two protagonists, Mujae and Eungyo.
Both have dropped out of school in order to work as repair shop assistants, and both are noticing an increase in a strange phenomenon: the shadows of the slum's residents are starting to "rise."
Author Hwang Jungeun's novella could definitely be classified as part of the "new weird" genre of fiction, with similar genetics perhaps to books by Haruki Murakami or China Miéville.
In any case, the stripped-down prose and refreshingly alternative ways of looking at things make this one of the more interesting Korean novels on this list.
One Hundred Shadows will leave you drawing your own conclusions.

Read One Hundred Shadows: Amazon | Goodreads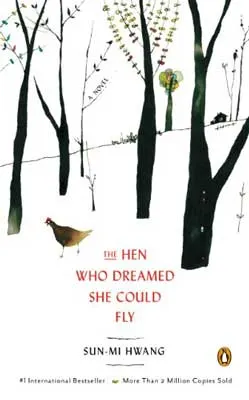 11. The Hen Who Dreamed She Could Fly by Sun-mi Hwang
Translated into English by Chi-Young Kim
Having spent most of her life laying eggs inside the farmer's barn, Sprout has decided that she's had enough.
For too long her eggs have been taken from her and carried off to market; she's going to get out of the barn, off to a place of her own, and hatch one of her eggs herself.
Along the way, she'll encounter plenty of other animals, such as the duck, the rooster, the dog, and the weasel, and unfortunately for Sprout, some are more dangerous than others.
I love Korean books with accompanying illustrations, and these beautiful pictures combined with the writing style could easily be considered a kind of children's book.
But, this is more of a fable than a children's story, and the themes of parenthood will speak to adults quite strongly.

Read The Hen Who Dreamed She Could Fly: Amazon | Goodreads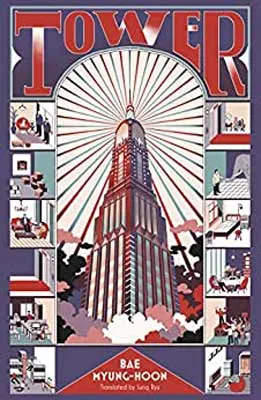 12. Tower by Bae Myung-hoon
Translated into English by Sung Ryu
The six short stories in this collection are all set in the world of Beanstalk, a 674-story skyscraper that is so large that it acts as its own sovereign nation.
Inside the walls of this hypermodern high-rise, the citizens of Beanstalk attempt to go about their lives, despite having to deal with situations that might reduce their privileged existence to rubble around their feet.
One group of researchers has to deal with the fact that a major powerbroker is a dog; another man has the strange duty of training a gentle-natured elephant to break up protests.
Author Bae Myung-hoon's intelligent satire uses surreal situations and sharp wit to hold up a mirror to ourselves and definitely makes for one of the more original Korean books on this list.

Read Tower: Amazon | Goodreads
Join The Uncorked Reading Challenge Today
---
Travel around the world with the Uncorked Reading Challenge. Get the best book and movie recs straight to your inbox. Sign Up Now.
More Korean Novels In English From Christine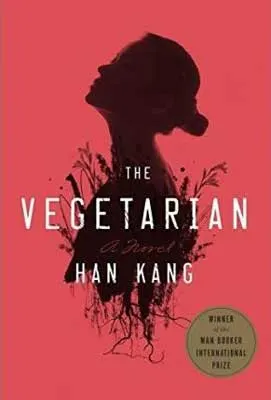 13. The Vegetarian by Han Kang
Translated into English by Deborah Smith
If you enjoy thought-provoking books, Kang's The Vegetarian is a 2016 Man Booker Prize Winner set in Seoul that you won't soon forget.
Visceral and grotesque – and told from three different viewpoints – Yeong-hye is trapped in a controlling and terrible marriage.
Her life is about to change, though, when Yeong-hye has a brutal nightmare. Transforming into a vegetarian, her family quickly tries to reassert control over her.
Yeong-hye's once ordinary life spirals into abuse, obsession, entrapment, and abandonment.
The Vegetarian is an intense story about a woman imprisoned in her own body, marriage, and societal expectations.
For harder-to-digest Korean books, be aware that The Vegetarian comes with trigger warnings for rape, eating disorders, suicide, cruel animal deaths, and domestic abuse.
Read The Vegetarian: Amazon | Goodreads | Read More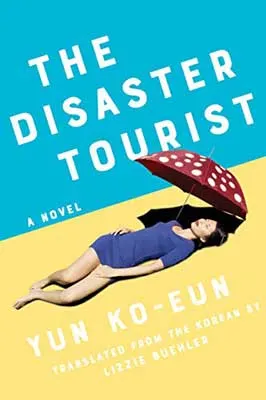 14. The Disaster Tourist by Yun Ko-Eun
Translated in English by Lizzie Buehler
Yona works for the Jungle travel agency, which is located in Seoul. The company focuses on disaster tourism, sending visitors to former disaster sites filled with tragedies.
With the threat of demotion after Yona's boss assaults her in the company lift, Yona agrees to a paid trip to evaluate one of Jungle's failing itineraries.
What Yona witnesses on Mui – an island off the coast of Vietnam – changes how she views her work and the tourism industry.
However, can Yona speak out and move on to a better career? Or, is she a cog in this money-making machine?
Korean novels don't get any more unique and eerie than The Disaster Tourist – and fair warning that this bizarre dark tourism novel won't be for everyone.
Not to mention that halfway through, the plot takes an unusual turn.
However, if you enjoy books set at hotels – and trust us, this is a creepy hotel – and are interested in global activism and conscious tourism, give The Disaster Tourist a try.
There is a trigger warning for sexual assault.
Explore more books that travel to islands, big and small.
Read The Disaster Tourist: Amazon | Goodreads
Save These Korean Books For Later: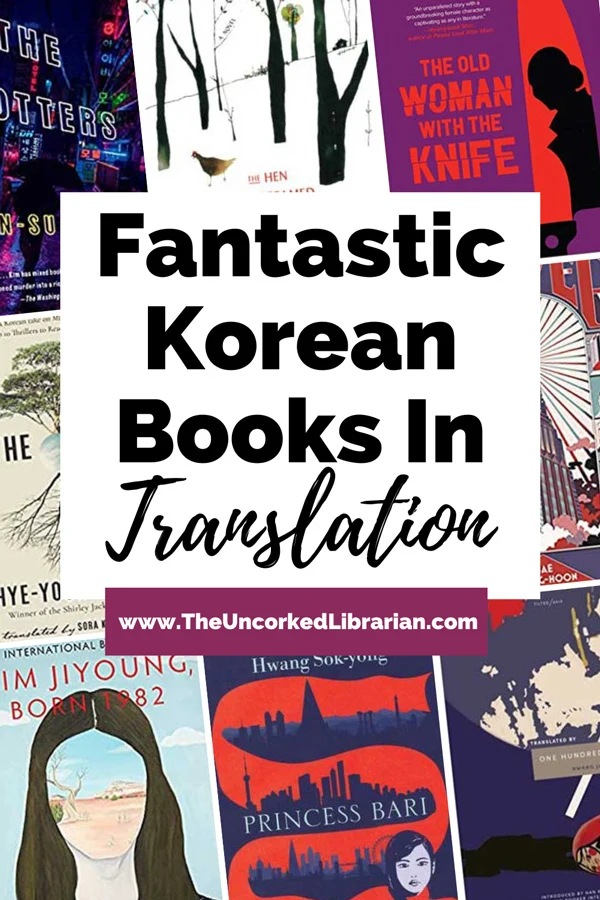 Grab the best Korean books in English for later:
Thank you to TUL contributor, Jeremy Paterson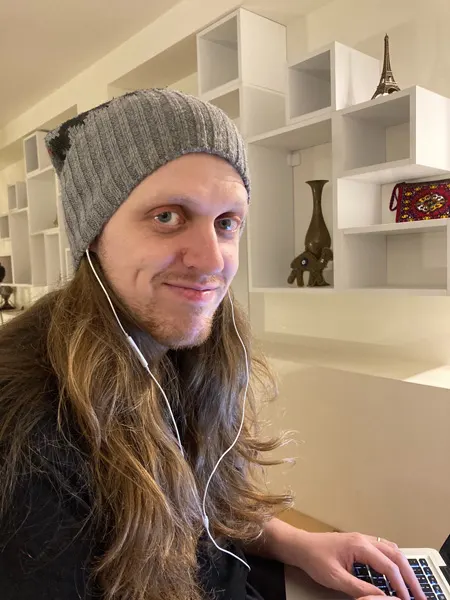 Jeremy (pronouns: any) is an autistic writer, hobbyist, and movie buff, as long as that movie is Labyrinth. Since leaving the corporate world behind in 2018, he has read more books than he thought possible. True to his British upbringing, his first instinct in any given situation is to put the kettle on.
What are your favorite Korean novels in English?
Our TBR pile is always growing. Which Korean books translated into English do you love and recommend? Who is your favorite Korean author?
You might also enjoy these Korean movies.
More Books Across Asia:
Japanese Books
Books About The Philippines
Books On Thailand
All Asian Reading Lists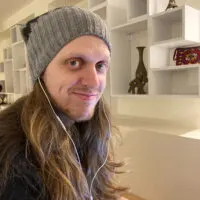 Jeremy (pronouns: any) is an autistic writer, hobbyist, and movie buff, as long as that movie is Labyrinth. Since leaving the corporate world behind in 2018, he has read more books than he thought possible. True to his British upbringing, his first instinct in any given situation is to put the kettle on.