Travel to Asia with the best books about North Korea to teach you more – both fiction and nonfiction.
As an isolated country, there are a plethora of rumored and oftentimes incorrect (and sometimes correct) views about North Korea circulating the media.
This is why we wanted to create a North Korea books reading list filled with translated literature, memoirs, and stories written by many – but not all – Korean authors.
Below, uncover books about escaping North Korea as well as novels from those who have stayed. Gain insider information with varying perspectives.
Learn more about North Korean history and meet its residents as well as its defectors and refugees.
Find North Korean stories about survival, family, and espionage, and while many might be painful to read, they also offer hope and inspiration.
So, keep reading for the best books on North Korea to take you there via the written page and teach you more. Let's get started!
Find even more books about Korean life and culture.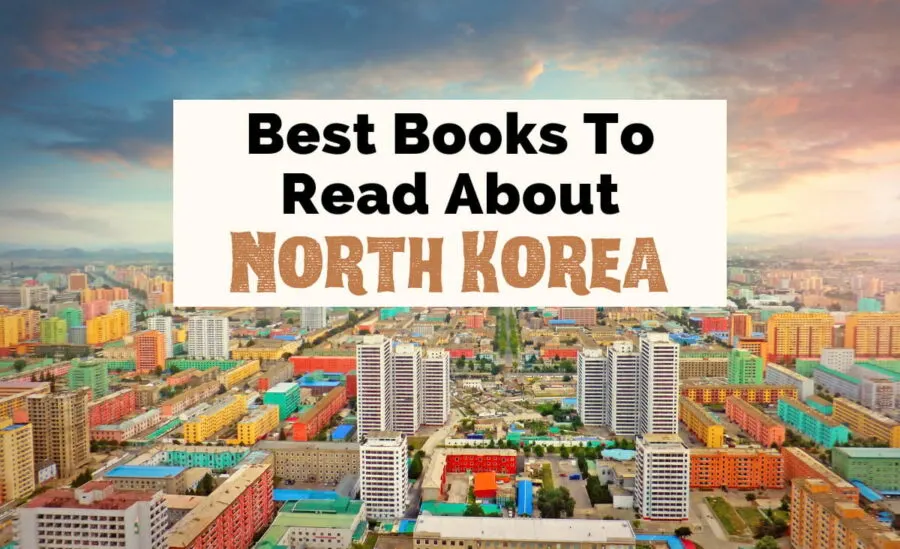 Grab the best books on North Korea here:
1. Book of the Month: Get the month's hottest new and upcoming titles from Book of the Month. You might snag an early release or debut author. Along with selecting a book a month, find terrific add-ons, both trendy and lesser-known titles.
2. Audible Plus: From Amazon, listen to Amazon Originals, podcasts, and audiobooks. They add new titles every week.
3. Amazon Prime: Don't miss Amazon First Reads – early access to Kindle books. Get fast delivery as well as movies, music, Originals, shows, and more.
4. Or, start your trial of Amazon Video for movies and tv series on demand.

16 Best Books About North Korea
By Dagney McKinney
Nonfiction Books On North Korea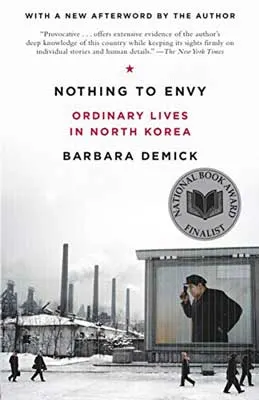 Nothing to Envy by Barbara Demick
Many people speculate about the mysterious lives of the people of North Korea, hidden as they are behind a wall of secrecy and misinformation.
Author and journalist Barbara Demick takes a fifteen-year period of six of those lives and lays it out for us to read, complete with all the tragedies, absurdities, and increasingly rare joyous moments they experienced.
Nothing to Envy covers a turbulent time period in North Korea's history, including the death of Kim Il-sung, the rise to power of his son Kim Jong-il, and the crippling famine that caused the deaths of one-fifth of the population.
There are six subjects in the book: a conforming housewife and her rebellious daughter, a lower-class schoolteacher and her secret student boyfriend, a street urchin, and a doctor.
All of them have different attitudes to the totalitarian regime controlling their country, yet all also have dramatic revelations about the nature of their day-to-day existence throughout the book.
Nothing to Envy is widely praised and is considered not only to be one of the best books about North Korea but for some, it is also one of the best books of the 21st Century.

Read Nothing to Envy: Amazon | Goodreads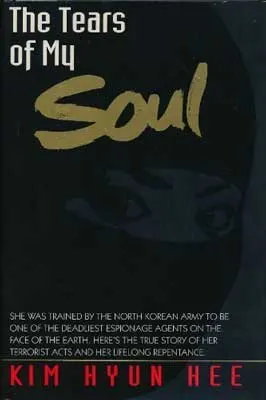 The Tears of My Soul by Kim Hyun Hee
On November 29, 1987, Korean Air Flight 858 was traveling from Baghdad, Iraq to Seoul, South Korea.
Having stopped over in Abu Dhabi, UAE, the plane was flying over the Andaman Sea on the second part of its journey when it exploded, killing all 115 passengers and crew on board.
The plane had been destroyed deliberately by a bomb, planted by two North Korean agents who attempted suicide by cyanide pill upon arrest.
One died, but the other, Kim Hyun Hee, survived. This book is her memoir.
But rather than a raving and delusional manifesto, The Tears of my Soul is a harrowing story of how a person can be coerced into performing a deadly terrorist act through brutal conditioning and brainwashing.
We follow as she is specially selected at the age of 16 for "special" tuition, and then to a secret espionage facility for years of psychological manipulation and physical hardship before her deadly mission.
What is even more astonishing than the story is how the South Korean president recognized her ordeal for what it was and pardoned her instead of executing her following trial.
This is undeniably one of the most incredible North Korean stories ever told.

Read The Tears of My Soul: Amazon | Goodreads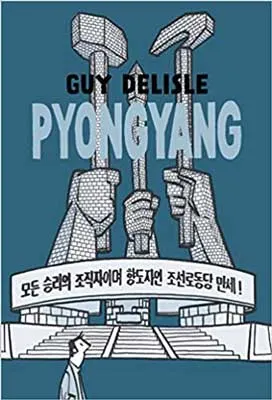 Pyongyang: A Journey in North Korea by Guy Delisle
Armed with a work visa for a French animation company, Canadian animator Guy Delisle enters North Korea for what will be two months.
His job will be to act as a go-between for his employers and the Scientific Educational Korea Studio (SEK), but from the start, it looks like it won't be easy.
For starters, he's only allowed to bring certain items into the country. His CD player and gifts of alcohol and cigarettes are fine; his cellphone was taken at the airport, to be returned later.
Then there's the constant presence of his guide/translator, ostensibly there to help, but oftentimes, it feels like he's there to watch and take notes.
All the while, Delisle documents the strange differences and little unnerving moments that make North Korea so… North Korean.
Written and drawn by Delisle, this memoir is possibly the most widely-known graphic novel about North Korea.
Delisle's visual style is strongly informed by his background as a cartoonist. He manages to imbue his scenes with atmosphere and provides an engaging pace.
This is one of the best books on North Korea for anyone looking to gain a more visual point of view on the subject.

Read Pyongyang: Amazon | Goodreads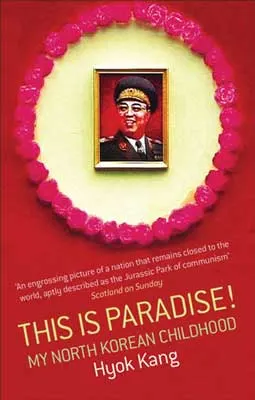 This Is Paradise! My North Korean Childhood by Hyok Kang
Translated into English by Shaun Whiteside
At the age of eighteen, Hyok Kang escaped from North Korea.
Following years of living under a strict and rigid dictatorship, he would see political deceptions, public executions, and people put into labor camps.
Then would come the famine that saw his friends and family so weakened from hunger that they stopped being able to attend school.
All the while these horrific events were playing out, those in charge were constantly telling the people that they were living in "paradise." So, in 1998, Hyok Kang fled.
The journey would be long and arduous and take him through China, Vietnam, Cambodia, and finally South Korea.
Hyok Kang's recollections of his childhood growing up in the 80s and 90s are aided by his illustrations, and like many books about escaping North Korea, it makes for captivating reading.

Read This Is Paradise! My North Korean Childhood: Amazon | Goodreads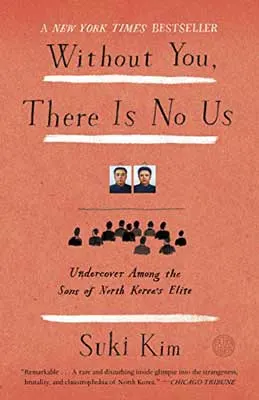 Without You, There Is No Us: My Time with the Sons of North Korea's Elite by Suki Kim
For some reason, in 2011, all of the universities in North Korea shut down for one year. All, that is, except for one: the Pyongyang University of Science and Technology.
At this walled compound, 270 students are still to be taught, and author Suki Kim is brought in for six months to teach the young kids English.
Her time there is fraught with claustrophobic loneliness, as her letters are checked by censors and her colleagues seem just as potentially treacherous as the authorities.
Most unnerving is the way in which her students act towards the regime; with unswerving loyalty to Kim Jong-il, and all his seemingly superhuman feats in sports, intelligence, and everything else.
By showing them glimpses of the outside world, such as talk of surfing the internet or traveling unrestricted between countries, she might actually be causing them trouble down the line.
Many teachers will encourage their students to think for themselves as they encourage them to grow, but in North Korea that could lead to imprisonment and worse.
Without You, There Is No Us has an atmosphere of the surreal, like many North Korea books, because of the nature of the North Korean sheltered mindset.
This is a memoir that is both touching and haunting in equal measure.

Read Without You, There Is No Us: Amazon | Goodreads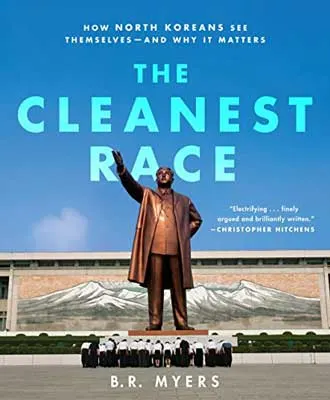 The Cleanest Race: How North Koreans See Themselves and Why It Matters by B.R. Myers
In his political and social analysis of North Korean identity, author B.R. Myers seeks to answer one question: how do North Koreans see themselves and the world around them?
During extensive research, Myers analyzes a torrent of state propaganda, including movies, novels, popularized rumors, and promotional materials.
From this, it becomes clear that the Western perception of the country differs greatly from the perspective of those who live "within the bubble."
There are massive differences, for example, not just in which North Korean citizens view their leader ("the Iron General"), but also in the way they perceive themselves as uniquely morally pure.
All this can be traced, Myers writes, back to the Japanese fascist ideals on which the country was first educated.
The Cleanest Race is one of the most intellectual and informative books about North Korea on this list, and perfect for those interested in in-depth critical analysis.

Read The Cleanest Race: Amazon | Goodreads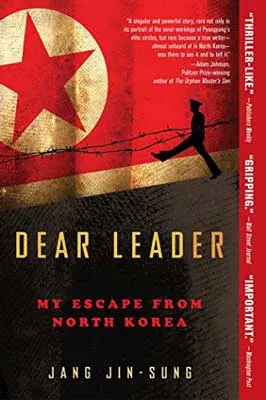 Dear Leader by Jang Jin-sung
Unlike other North Koreans who escaped the country to find a better life, author Jang Jin-sung originally had no plans to do so.
As the State Poet Laureate, he had almost everything you could ask for. He had coveted travel pass, access to censored information, and plenty of food provisions, even during the famine.
Jang Jin-sung also had what many of the hero-worshiping citizens of North Korea would die for: frequent audiences with the Dear Leader Kim Jong-il himself.
However, one day he finds out that a strictly forbidden magazine that he lent to a friend has gone missing. And that necessitates a hasty exit from his cushy and privileged existence.
No one so close to the inner workings of North Korea's totalitarian regime has ever revealed so much of what goes on behind the curtain of misinformation.
Jang Jin-sung's memoir is one of the most revealing books about North Korea to be released in recent times.

Read Dear Leader: Amazon | Goodreads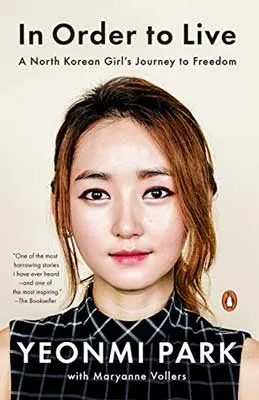 In Order to Live by Yeonmi Park and Maryanne Vollers
In this harrowing and honest memoir, author and human rights activist, Yeonmi Park, tells the story of her and her mother's escape from North Korea and their journey to safety in Seoul 2 years later.
It is 2007 when Park is just 13 and she and her mother attempt to leave their home country.
Tragically, instead of achieving the freedom they seek, they are both betrayed and sold into sexual slave marriages by Chinese brokers.
After enduring such an ordeal, Park initially feels shame about the manner of her journey to freedom.
However, she decides to share her experiences in order to prevent others from having to go through such pain.
In Order to Live is by no means an easy read, but Park confronts her past bravely.
She writes with dignity and candor, which makes this one of the most emotional books about escaping North Korea ever written.

Read In Order to Live: Amazon | Goodreads
Fictional North Korea Books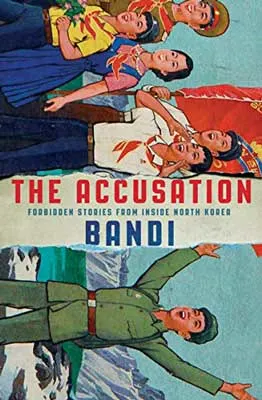 The Accusation: Forbidden Stories from Inside North Korea by Bandi
Translated in English by Deborah Smith
Across seven short stories featuring seven different protagonists, the author known only as Bandi shows us a glimpse of life inside a country shrouded in secrecy.
In one story, an ex-wrestler's life is ruined as he tries to attend to an elm tree; in another, a man without the correct travel papers jumps on a train to visit his ailing mother.
In possibly his most important story, a woman encounters the then-leader of North Korea Kim Il-sung outside a train station.
With each tale, Bandi exposes a new facet of the claustrophobic regime that continues to confound and defy logic to this day.
As a final note, the story is told of how these short stories manage to be taken from inside North Korea to a place where they can be published in the first place.
Unlike other North Korea books, The Accusation took 15 years to see publication, having originally been written anonymously in the 1990s on pieces of brown paper.

Read The Accusation: Amazon | Goodreads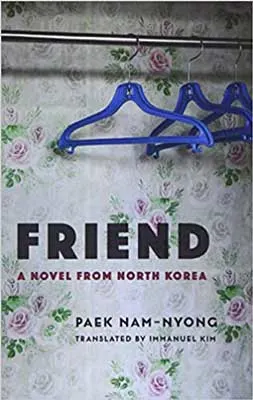 Friend by Paek Nam-Nyong
Translated into English by Immanuel Kim
Judge Jeong Jin-wu handles divorce cases in North Korea. He himself is divorced from his wife, though not before the two have a son.
One day, he reviews the case of Chae Sun-hee, who is looking to divorce her husband Lee Seok-chun.
What starts as a routine statement from Sun-hee gradually turns into an in-depth investigation and a deep dive into the minutiae and complex facets of marriage and of love.
As Jin-wu learns more about the couple, from their first forays into a relationship to their current social and professional situations, he begins to see parallels between himself and his marriage troubles.
Before long, he resolves to try and help keep their marriage intact.
Friend is one of the rarer books on North Korea in that it focuses on the domestic rather than the broadly political.
This is an intimate social drama with well-rounded and fleshed-out characters, told with a high level of storytelling skill.

Read Friend: Amazon | Goodreads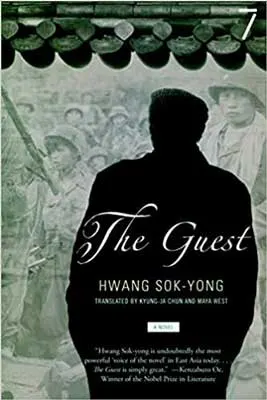 The Guest by Hwang Sok-yong
Translated into English by Kyung-Ja Chun and Maya West
Forty years after a brutal massacre that lasted 52 days, Reverend Ryu Yosop returns to his home village in Hwanghae Province, North Korea.
Ryu is looking to try and come to terms with his deceased brother's role in the bloodshed, which those who are still around will tell you was caused by the American military.
But in actuality, the fighting was entirely between local Koreans, namely the Christians and the Communists.
As he digs up the past and comes face to face with ghosts he'd rather forget, can Ryu finally put his brother's actions behind him and move on?
Based on true events, The Guest is a gripping drama about a man struggling to resolve his identity, his familial connections, and his relationship with a country that seems to be at war with itself.
Fans of poignant and self-reflective historical fiction should have much to enjoy in North Korean books like this one.

Read The Guest: Amazon | Goodreads
Join The Uncorked Reading Challenge Today
---
Travel around the world with the Uncorked Reading Challenge. Get the best book and movie recs straight to your inbox. Sign Up Now.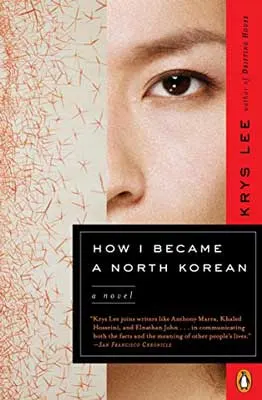 How I Became a North Korean by Krys Lee
Three different people, three different social backgrounds, three different reasons for escaping their lives.
Student Yongju comes from privilege and shelter, yet decides to flee to China after Kim Jong-il shoots his father dead at a banquet.
Defector Jangmi is pregnant and has had to find increasingly dangerous ways to make ends meet, including smuggling goods across the border and "performing" on camera in video chat rooms.
Korean-born Californian Danny, on the other hand, is struggling with his sexual and national identity, and he's seemingly an outcast in whatever group he tries to join.
When he gets robbed on a trip to China to visit his mother, he joins up with the other two, and together they form a new adoptive family.
Will they manage to find happiness when everyone and anyone seems to want to cause them harm?
Korean-American debut author Krys Lee's book hits the ground running and pulls a few punches. If you enjoy serious and dark books about North Korea, this is for you.

Read How I Became a North Korean: Amazon | Goodreads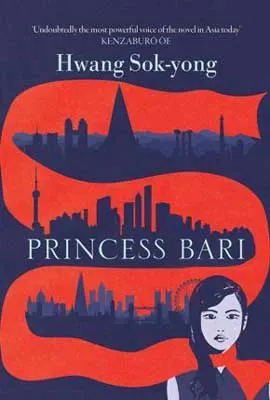 Princess Bari by Hwang Sok-yong
Translated into English by Sora Kim-Russell
When her parents find out that their seventh child is another daughter and not the son they still crave, newborn baby Bari is left for dead and eventually rescued by her grandmother.
Raised with her grandmother's knowledge of healing, young Bari carries the name of a legendary princess who risked her life to obtain an elixir that brings peace to the souls of the dead.
Even though she is extremely frail, Bari flees North Korea and ends up across the seas in London where her healing talents get her work as a masseuse.
However, it turns out that her soothing hands have mystical properties, as they can ease more than just physical pain.
Based on the traditional Korean myth of the same name, this modernized retelling is perfect for any fantasy fan who wants to learn more about Korean culture.
Check out more Korean books in translation.

Read Princess Bari: Amazon | Goodreads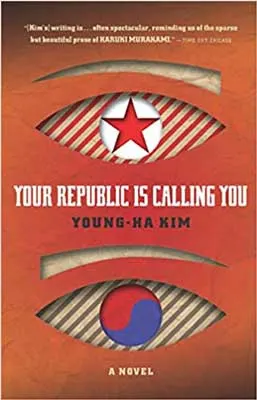 Your Republic Is Calling You by Young-Ha Kim
Translated into English by Chi-Young Kim
No, there is nothing remarkable about Gi-yeong.
There is no need to think twice about this average family man; he imports foreign films for a living, drinks Heineken, and enjoys soccer and sushi.
He's definitely not a North Korean spy, sent to South Korea to live in secret for over twenty years.
Well, ok he is. But he's fully integrated, with a wife and daughter, and he hasn't heard from his superiors for a whole decade. So there's no problem.
That is until he receives a mysterious email – supposedly from the North Korean home office – advising him to return to headquarters… within the next 24 hours.
What should he do? Is this a hoax? Has he done something wrong? Has someone discovered him? Will he be commended on his return, or executed?
Set in the space of those agonizing 24 hours, Your Republic Is Calling You is a gripping exercise in the psychology of undercover espionage and national loyalty.
Books about North Korea such as this are ones you don't put down until they're finished.

Read Your Republic Is Calling You: Amazon | Goodreads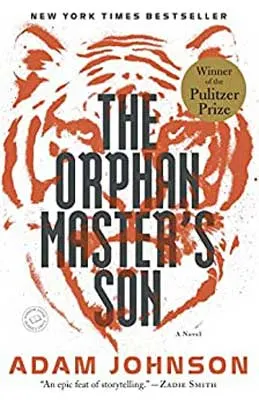 The Orphan Master's Son by Adam Johnson
Young Pak Jun Do is in a unique position of privilege.
His father runs the Long Tomorrows work camp for orphans, and through this relation, Jun Do is allowed to have a certain position of power.
When he is handpicked by the higher-ups of the state for special attention, he begins his rise through the ranks as an intelligent and (more importantly) loyal citizen.
Though he believes that he lives in "the greatest nation in the world," Jun Do is still conflicted by the commands he receives from his superiors.
Working as a de facto kidnapper for the regime, he must still take pains to avoid angering any one group among his overlords because he also believes that he wants to stay alive.
But when he tries to save one person in particular, he puts himself against the one person you don't want to make an enemy of: Kim Jong-il.
Despite not being Korean himself, author Adam Johnson has managed to capture the essence and atmosphere of North Korea very effectively.
For books on North Korea, this dramatic tale is part thriller, part love story, and part loss-of-innocence journey.

Read The Orphan Master's Son: Amazon | Goodreads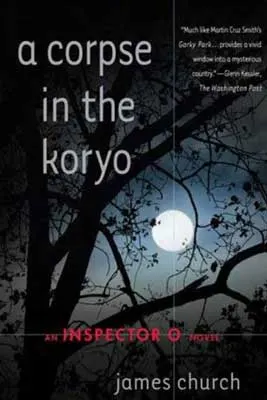 A Corpse in the Koryo by James Church
It all seemed so straightforward to begin with; sit on a hillside at dawn and take a picture of a car coming up the otherwise empty road from the south.
But this simple mission starts Inspector O on a path that will lead him into a world of intrigue so thick with deception that almost nothing will seem real afterward.
When a body turns up at the Koryo – Pyongyang's main hotel – it's the first in a spiraling series of clues that will lead him toward a deep and disquieting mystery.
But Inspector O is something of a mystery himself: loyal to those at the top, yet fully aware of the extent of their daily machinations.
As you can tell from the title, A Corpse in the Koryo is some top-grade crime procedural detective fiction and is the first in a series starring the laconic Inspector O.
If you're looking for books about North Korea that take the totalitarian nature of the country and add in some whodunnit conspiracies, this could be the start of a wonderful literary journey for you.

Read A Corpse in the Koryo: Amazon | Goodreads
Save These North Korea Books For Later: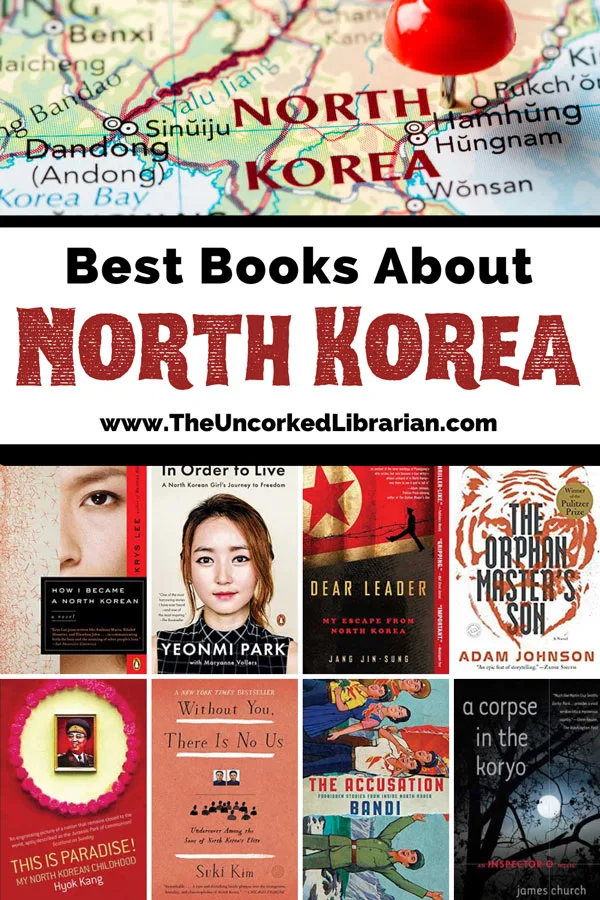 Grab the best books about North Korea here:
1. Book of the Month: Get the month's hottest new and upcoming titles from Book of the Month. You might snag an early release or debut author. Along with selecting a book a month, find terrific add-ons, both trendy and lesser-known titles.
2. Audible Plus: From Amazon, listen to Amazon Originals, podcasts, and audiobooks. They add new titles every week.
3. Amazon Prime: Don't miss Amazon First Reads – early access to Kindle books. Get fast delivery as well as movies, music, Originals, shows, and more.
4. Or, start your trial of Amazon Video for movies and tv series on demand.

Thank you to TUL contributor, Dagney McKinney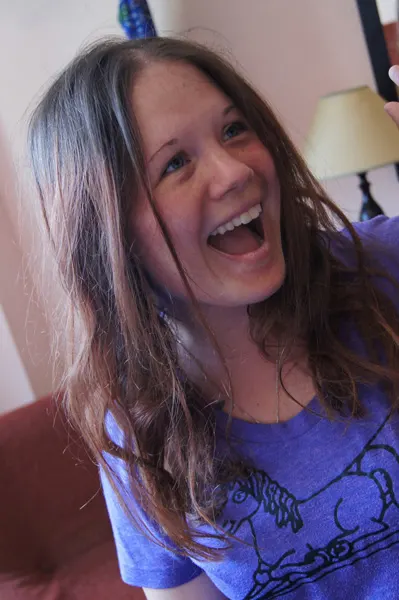 Dagney (pronouns: any) is a neurodivergent writer who loves all things macabre and weird. She likes outrageously spicy food, long walks through graveyards, and historical tangents. You'll most likely find her wandering around somewhere quiet or underground, buying salt, or whispering to camels.
What books on North Korea do you recommend?
What North Korea books and stories have you read? What did you learn?
Are there any more that you recommend for our reading list? Let us know in the comments!
This reading list would fit the 2023 Uncorked Reading Challenge theme "isolated locations."
You May Also Enjoy: