20 Superb Books About Korea & Korean Culture
Travel across Asia with the best books about Korea to teach you more and take you there via your armchair.
Are you looking for books about North Korea to learn more about a country that is largely closed off to the world?
And, are you hoping to read more books about South Korea to inspire your trip there?
Below, we are sharing the best nonfiction books and novels about Korea that emphasize history, politics, and everyday life.
Read about the effects of WWII, Japanese colonization, and the aftermath of the Korean War.
Find books about Korean culture abroad as well as popular translated books set in Korea like Han's The Vegetarian. Travel to hotels, remote islands, and even the U.S.
So, what are the best books about Korea to add to your reading list? Let's get started!
Read across Asia with these book lists.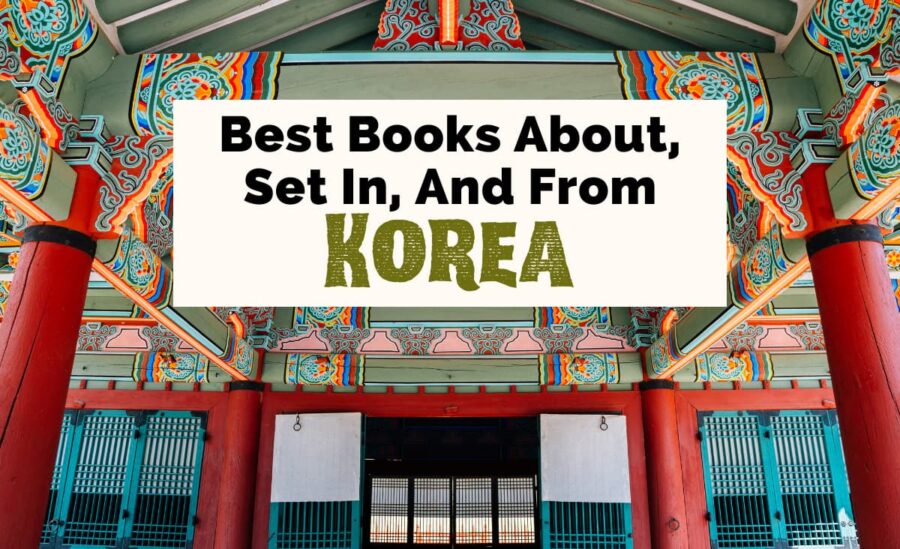 Grab your favorite books about Korean culture here:
Best Books About Korea
By Dagney McKinney
Books About South Korea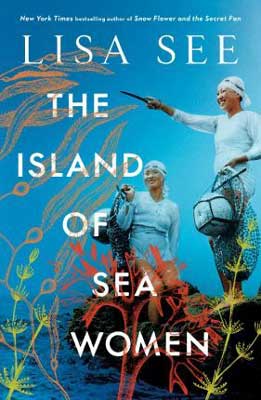 The Island of Sea Women by Lisa See
This historical drama spans multiple decades that cover some of the most turbulent events in South Korea's history.
At the center is the friendship between Mi-ja and Young-sook. Together they are part of a female-led diving collective on the Korean Island of Jeju.
But, while they love each other dearly, societal pressure looms over them both.
Young-sook is the daughter of the leader of the diving group and will eventually inherit her mother's position as leader.
At the other end of the spectrum, Mi-ja is the daughter of a Japanese collaborator and carries the stigma of this association wherever she goes.
Over the years – from the Japanese colonization to the aftermath of the Korean War – their friendship is tested by the expectations of others, based on their respective backgrounds.
Set in a community where the women are in charge while the men stay at home with the children, this is one of the most unique and insightful books about Korea.
Due to its unique setting, the book addresses the intricacies of female friendships, as well as the role of women within Jeju Island, and Korean culture as a whole.
Read more amazing books set on islands and books about women in historical fiction.

Read The Island of Sea Women: Amazon | Goodreads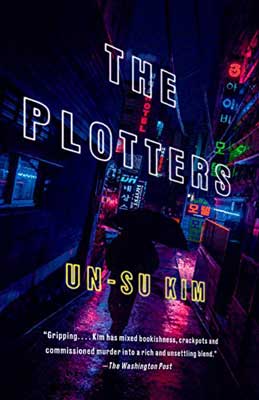 The Plotters by Un-su Kim, translated by Sora Kim-Russell
There's an argument to be made that author Un-su Kim's The Plotters is best enjoyed by going in without knowing anything about it.
Part of the fun of this book comes from the way in which Kim doles out pieces of information about the characters and the world – and that controlled flow might be disrupted with too much detail.
If you've made it this far, I will say that The Plotters follows the exploits of Reseng, an orphan raised in a library by a mysterious figure known as Old Raccoon.
Having been taught how to use weapons and look after himself, Reseng has entered the world of The Plotters: those who give the orders to have people killed for one reason or another.
As an assassin, Reseng is a professional.
But recently his thoughts have begun to wander, and a chance wavering while on a job leads to a trail of events that will turn this alternate version of Seoul on its head.
At times philosophical, at other times comedic, or tragic – or sometimes both – this hyperreal thriller is one of the most intriguing and alternative books about Korea on this list.
Explore even more fantastic Korean books in translation.

Read The Plotters: Amazon | Goodreads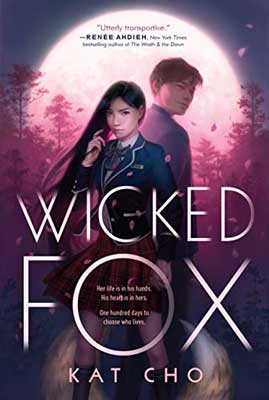 Wicked Fox by Kat Cho
18-year-old Miyoung lives by the rules of her kind: she is a gumiho – a nine-tailed fox from Korean folklore who must subsist on the life force of men in order to survive.
In a modern-day alternate version of Seoul, there are more than enough people to make sure that the occasional missing person won't draw too much attention.
But after saving the life of young human boy Jihoon, she loses her most precious possession: her fox bead, which contains her gumiho soul.
Having been taught the legends of the gumiho, Jihoon begins to form a friendship with Miyoung.
But as it blossoms into something more, Miyoung may be forced to make a life-changing decision between tradition and love.
Anyone into K-dramas and werewolf novels will have lots to enjoy here.
With its sweeping romance and mythological drama, Wicked Fox is one of the best urban fantasy books about Korea written in recent years.
Discover even more great werewolf books for young adults.

Read Wicked Fox: Amazon | Goodreads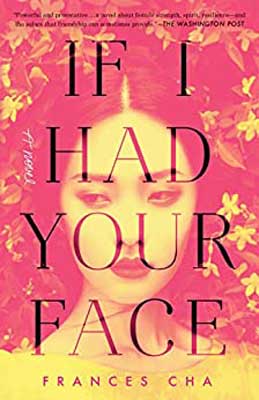 If I Had Your Face by Frances Cha
Centering on four women who live in the same apartment block, this drama and social commentary on the darker side of living in modern-day Seoul is one of the most cutting books about South Korea on this list.
Forced into working as an entertainer girl for wealthy businessmen due to debt, salon girl Kyuri wonders how long she can continue being "professionally beautiful" while having to drink heavily each night.
Her roommate, Miho, is an artist whose scholarship to the US has brought her into the clutches of the wealthy social elite.
Across the hall lives Ara, whose fixation on a K-pop star is matched only by her obsession with her friend's ambitions for plastic surgery.
And on the floor below, Wonna and her husband are trying desperately for a baby, despite not knowing how they will even be able to financially support a child.
American-Korean author Frances Cha's debut novel is a brutal exposé and indictment of an unrelentingly cutthroat culture of self-advancement and capitalism.
It's also a window into the lengths people will go to to get ahead or just simply to survive under such systems.

Read If I Had Your Face: Amazon | Goodreads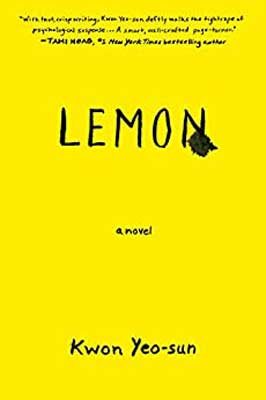 ​​Lemon by Kwon Yeo-sun, translated by Janet Hong
In the summer of 2002, 18-year-old Kim Hae-on is murdered.
Dubbed the High School Beauty Murder, there are two main suspects; the rich kid who Hae-on was last seen with and a delivery boy who witnessed them in the same car.
But when one has an alibi and there is no solid evidence to convict the other, the case goes cold.
Struggling to deal with the aftermath and her feelings of loss, Hae-on's younger sister Da-on has taken some drastic measures in order to cope. But seventeen years later, she will set out to find the truth.
What at first feels like a regular crime procedural soon morphs into a unique whydunnit and a meditation on grief, justice, and the meaning of life.
Author Kwon Yeo-sun has taken the detective novel and artfully shaped it into one of the most unexpectedly philosophical novels about Korea as well as a truly unique and experimental book.

Read Lemon: Amazon | Goodreads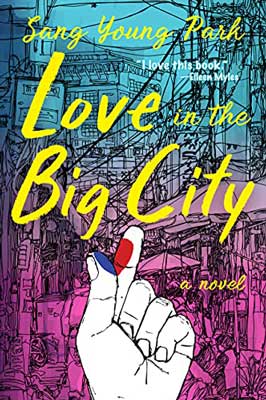 Love in the Big City by Sang Young Park, translated by Anton Hur
An unnamed student narrator meanders from class to Tinder hookup to home in a messy yet fun cycle of social interaction in author Sang Young Park's English language debut novel.
Our protagonist – a French major who is HIV positive – frequently hangs out with his female best friend Jaehee.
The two of them spend many evenings hitting up bars and losing themselves in the nightlife.
But as time passes, our protagonist finds that he has to face up to the real world, even if it means working out whether or not a man he has met on one of his frequent dalliances is the love of his life.
Love in the Big City is a poignant, joyous, dramatic queer novel that would satisfy anyone looking for fresh contemporary books about Korea to broaden their collection.

Read Love in the Big City: Amazon | Goodreads
More books set in South Korea from Christine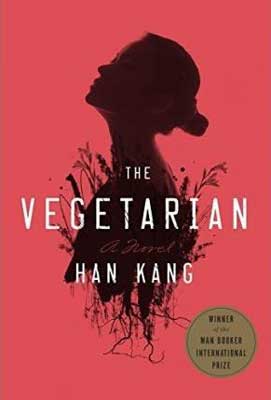 The Vegetarian by Han Kang, translated by Deborah Smith
Trigger warnings: suicide, eating disorders, cruel animal deaths, domestic abuse, and rape
The Vegetarian is one of the most well-known and intense translated novels about Korea set in Seoul.
A 2016 Man Booker Prize Winner, explore an eerie yet mesmerizing and intensely disturbing tale about a young woman imprisoned within her own body and society.
Told from three different perspectives, the story begins with Yeong-hye's "average" life married to a terrible husband.
One evening, Yeong-hye has a nightmare filled with blood and brutality, causing her to become a vegetarian.
To her family and Korean society, vegetarianism is still seen as fairly taboo, and Yeong-hye's life spirals into chaos, abuse, entrapment, and abandonment.
The Vegetarian is a compelling and thought-provoking novel pumped full of themes about our bodies, society, and mental health.

Read The Vegetarian: Amazon | Goodreads | Book Information
More Books On South Korea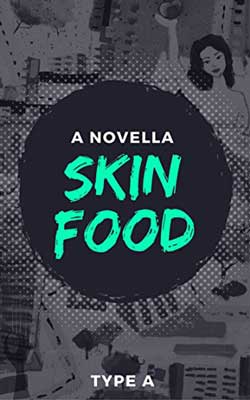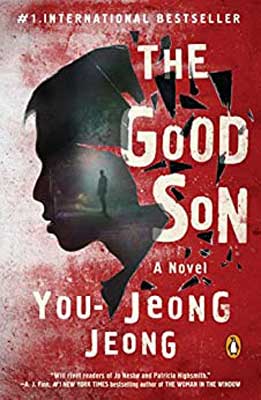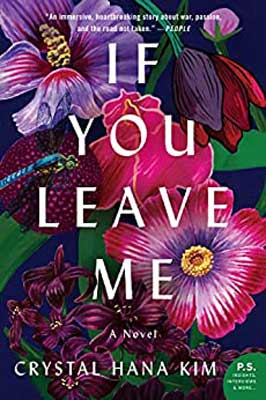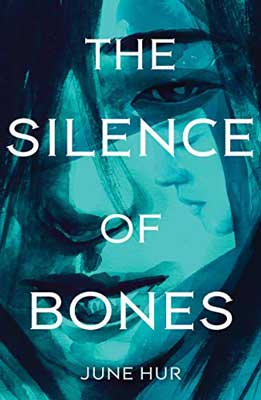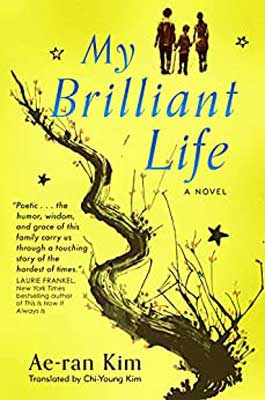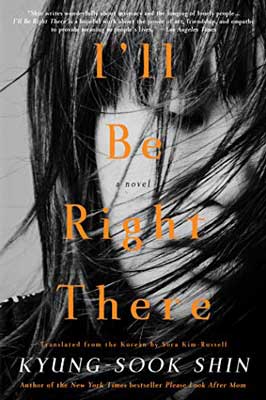 Take The Uncorked Reading Challenge!
Travel around the world with our Uncorked Reading Challenge. Never be late to the party with unique new book releases. Get the latest movie and book lists straight to your inbox.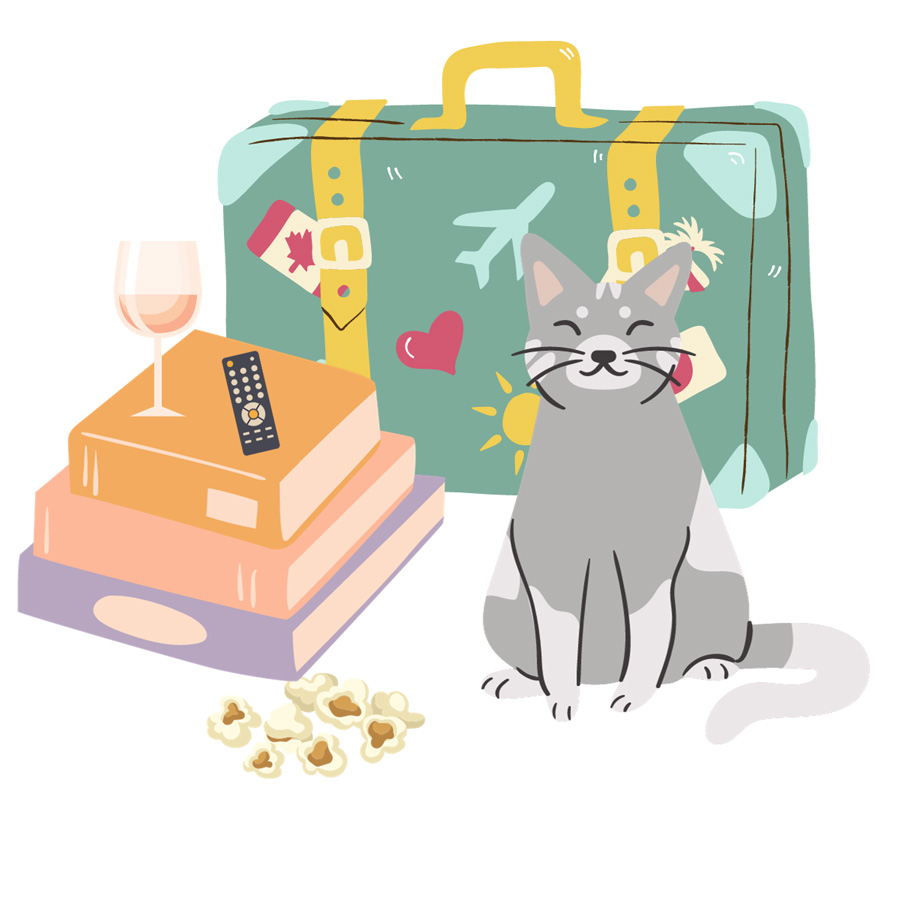 Books About North Korea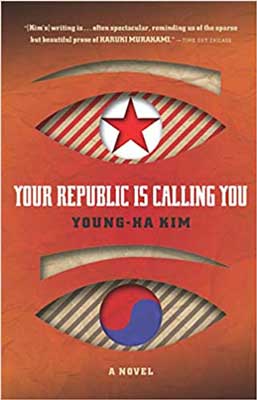 Your Republic Is Calling You by Young-Ha Kim, translated by Chi-Young Kim
When the people in his neighborhood look at Gi-yeoung, they see a perfectly ordinary man.
He works as an importer of foreign films; he has a wife and daughter. He likes sushi, football, and Heineken beer.
They might not suspect, however, that he is also a North Korean Spy and has been hiding among them for over twenty years.
However, Gi-yeoung's world is shattered by the arrival of an unexpected email. It is from the home office, and it says he has one day to return to headquarters.
Cue some Kafka-esque paranoia from Gi-yeoung; what do they want him for? Is he being reassigned? Will he be commended? Fired? Executed? And did the email really come from his superiors, or has he been discovered?
Author Young-Ha Kim's novel is an entertaining exploration of what it means to harbor long-term secrets from those you know and love and of the unique relationship between North Korea and South Korea.
Your Republic Is Calling You is perfect for those looking for spy novels about Korea.
Uncover more fiction and nonfiction books about North Korea.

Read Your Republic Is Calling You: Amazon | Goodreads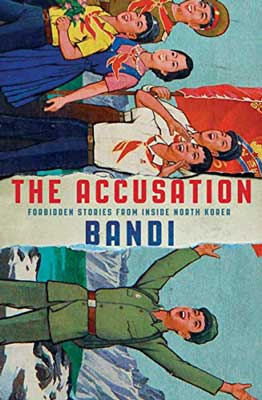 The Accusation: Forbidden Stories from Inside North Korea by Bandi, translated by Deborah Smith
North Korea, in the 1990s.
A man without the proper paperwork illegally boards a train in order to visit his terminally ill mother.
At another time, a woman leaves a train station – closed due to North Korean leader Kim Il-sung – and unexpectedly finds the man himself outside.
Elsewhere, a former Communist war hero is distressed to find the Party meddling more and more in his affairs.
Across 7 stories, we encounter some disparate characters, but each of their narratives shines a brighter light on a country that has been run more secretively than any other in recent history.
The account of how these short stories made it into the global public eye is as interesting as the stories themselves and is recounted in the endnote of the book.
Written between 1989 and 1995 yet only smuggled out of the country in 2013, the author known as Bandi's work is eye-opening and captivating.
This is a must-read for anyone interested in books about Korean culture.

Read The Accusation: Amazon | Goodreads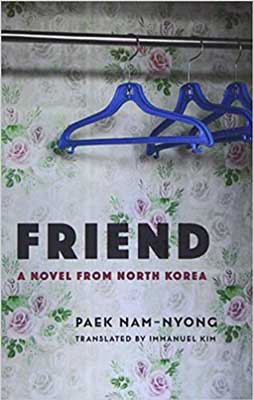 Friend by Paek Nam-Nyong, translated by Immanuel Kim
On the eve of her 10th wedding anniversary, a lady in her thirties begs an elderly judge to grant her a divorce from her husband.
She is a popular singer, he works in a steel factory, and they are "not on the same rhythm," she says. They have a 7-year-old son who, along with both of their careers, is suffering as they have drifted apart.
Deciding to look into things personally, the judge becomes an investigator (and also a therapist) for the family. He digs deeper into their relationship, beginning when the couple first fell in love.
Originally published in 1988 and set four years before that, Friend is one of the most illuminating books about North Korea familial relationships you can find.

Read Friend: Amazon | Goodreads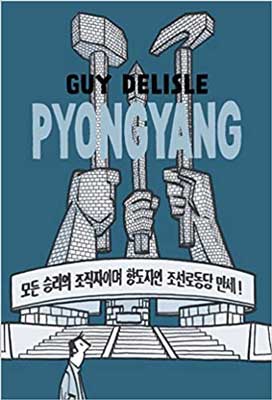 Pyongyang: A Journey in North Korea by Guy Delisle
Once an entirely closed-off country to outsiders, North Korea eventually opened its doors slightly to allow foreign investors to enter.
Taking advantage of this opportunity, Canadian cartoonist Guy Delisle was able to stay for two months in the capital city of Pyongyang under a working visa.
While spending time in the city, Delisle was able to see what few Westerners had seen – from the remarkable to the unusual.
Why were there no old or disabled people on the streets? How deep did the cult of celebrity surrounding the ruling Kim family go? And why did his interpreter and guide have to be with him 24/7?
Pyongyang: A Journey in North Korea is considered by some to be one of the essential modern books about North Korean culture and definitively one of the best graphic novels on the subject.

Read Pyongyang: Amazon | Goodreads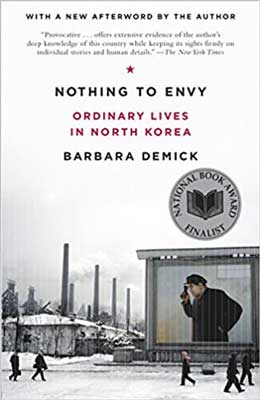 Nothing to Envy: Ordinary Lives in North Korea by Barbara Demick
Journalist and author, Barbara Demick, has collected the testimonies of six escapees from North Korea in her critically acclaimed nonfiction book Nothing to Envy.
With its unprecedented atmosphere of secrecy, North Korea has presented a controlled version of its image to the world.
In order to gather a more accurate picture of the daily lives of regular North Korean citizens, Demick interviewed over 100 defectors from the city of Chongjin.
From the great famine of the 1990s to the journeys the escapees had to make to enter Seoul in South Korea, these firsthand accounts tell of a totalitarian state unparalleled in the rest of the modern world.
This is one of the books about North Korea that gets closer to the truth than most.

Read Nothing to Envy: Amazon | Goodreads
More Books On North Korea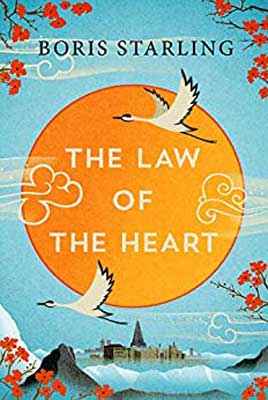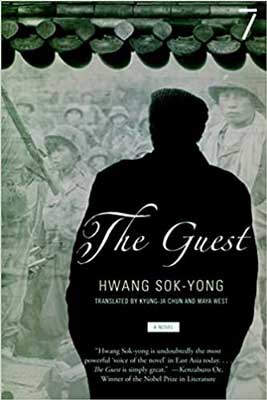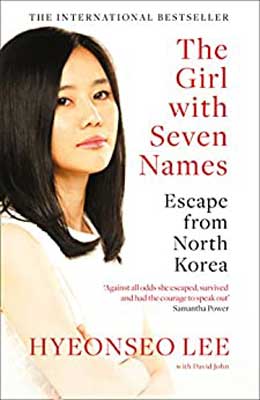 Books About Korean Culture Abroad
Pachinko by Min Jin Lee
One of the most epic family sagas begins in a small fishing village in Korea in the early 1900s when baby Sunja is born to a club-footed, cleft-lipped man and his teenage bride.
When Sunja herself becomes pregnant at the hands of a married yakuza man, she must make a journey of sacrifice in order to save her family from destruction.
Traveling across the sea to Japan as the new bride of a Christian minister, she must now live as an outcast in a strange land.
With no understanding of the language of the people she now lives among, her battle for survival has just begun.
Set partly in Korea, Japan, and the United States – and spanning 8 decades – Pachinko is not just one of the most gripping books about Korean culture, but also one of the best books about Japan as well.

Read Pachinko: Amazon | Goodreads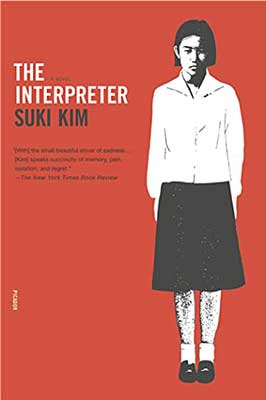 The Interpreter by Suki Kim
Living in New York as an interpreter, 29-year-old Suzy Park is working her way through a series of unsatisfying jobs when one day she hears some startling information.
While working on a court case, she hears that her parents – who were murdered five years ago in an unsolved double homicide – were not the random victims she was led to believe.
She now knows that they were killed for political reasons. Having been estranged from them when they were killed, she needs to find out why they died.
Following this tenuous new lead into the Korean underworld, Suzy will stop at nothing to discover the truth.
Crime fiction fans will enjoy murder mystery novels about Korea like this, as will those who can relate to the experience of a life lived split between two worlds.

Read The Interpreter: Amazon | Goodreads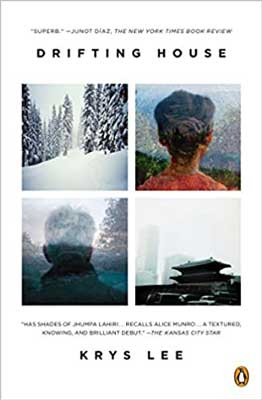 Drifting House by Krys Lee
Following the death of her husband in a mining accident, a mother flees the country, leaving behind her children.
With his world now blown apart, the eldest child of the family leads his siblings on a journey through the snow into China to look for their mother. Sadly, it seems like not all of them will make it.
Drifting House is the title story of this collection of Korean narratives from debut author Krys Lee.
Set in North Korea, South Korea, and the United States, these tales span 70 years of Korean history.
Covering themes such as loss, love, abandonment, familial relationships, loss of faith, and madness, Drifting House features solid historical and cultural foundations with compelling characters mixed in.
This is one of the best short story books about Korean culture for anyone looking to introduce themselves to Korean literature.

Read Drifting House: Amazon | Goodreads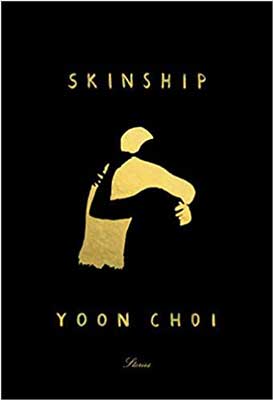 Skinship by Yoon Choi
From a woman in an arranged marriage who struggles to connect with a son she has kept hidden from her husband for years, to an apathetic aspiring tattoo artist who engages with the granddaughter of a man dying in hospital, Skinship is one of those books about Korea that is not afraid to get under your skin.
In author Yoon Choi's short story collection, we are shown a detailed and complex array of lives and partnerships.
With each story, a new aspect of what it means to be in a relationship is revealed and explored with great intensity and skill.
If you are looking for emotional and intimate books about Korea that will stay with you long after you finish the book, Skinship is the book for you.

Read Skinship: Amazon | Goodreads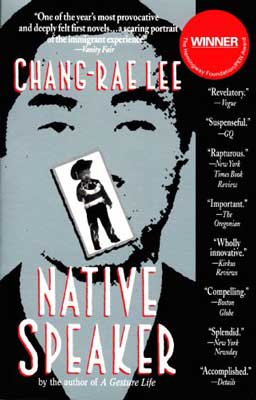 Native Speaker by Chang-rae Lee
Henry Park is a stranger in his own land.
Following his Korean upbringing, he has tried to become part of his adopted country – a native speaker – while still keeping a connection to his heritage.
Unfortunately, he still feels separated from both his past and his present nations.
Through harsh lessons learned as a child – do not show emotion and remember all that you learn – he has the perfect skill set for his current profession as a spy.
But his family life is strained, and when he is assigned to spy on a Korean-American politician, it forces him to examine who he really is and who he really wishes to be.
Native Speaker features some powerful themes, such as father-son relationships, cultural identity, and integration versus tradition.

Read Native Speaker: Amazon | Goodreads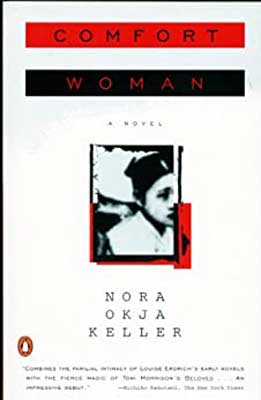 Comfort Woman by Nora Okja Keller
This literary debut from Korean-American author Nora Okja Keller follows the story of Akiko and her daughter Beccah, who live together in remote Honolulu.
Both women are struggling, as Akiko is plagued by painful memories and Beccah fights to pull her back from the brink of madness as her past tries to destroy her.
Over time, Akiko recounts her experiences as a "comfort woman" – when she was forced into frequent traumatic encounters with Japanese soldiers and lived the life of a sexual slave during World War II.
Alternating between timelines from the perspectives of both characters, Comfort Woman highlights an important and still unresolved aspect of generational trauma for many Korean women.
But it also shows the strength of a mother's love for her daughter, making for a complex and compelling narrative.

Read Comfort Woman: Amazon | Goodreads
More books about Korean culture, family, and life from Christine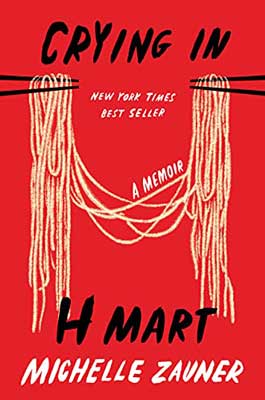 Crying In H Mart by Michelle Zauner
One of the most heartbreaking and difficult to read books about Korea, mother-daughter relationships, and terminal cancer, Crying In H Mart will render you speechless. You might even find tears in your eyes.
Be forewarned that this memoir won't be for everyone, though, especially with triggers for the loss of a parent and cancer.
Zauner doesn't spare readers from the horrific details of her mother's death, including those brutal final moments.
However, Crying in H Mart isn't all trauma, and the raw descriptions add power to Zauner's story about life and Korean culture.
Growing up in Oregon, Zauner was one of the few Asian American children in her school. It's not until her mother lay dying that she learns to embrace – and not fear or deny – her Korean roots.
Every summer as Zauner travels with her mom back to Seoul, we watch as she reconciles the past with the present, finding comfort in the food of her family's homeland as well as the friends and family still living there.
For looser books about musicians, know that Zauner is a singer, songwriter, and guitarist.

Read Crying In H Mart: Amazon | Goodreads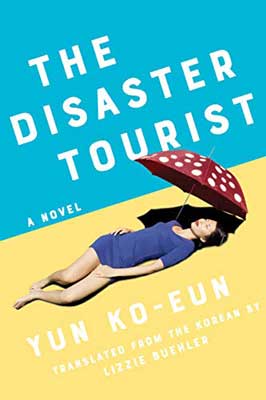 The Disaster Tourist by Yun Ko-eun, translated by Lizzie Buehler
Trigger warning for sexual assault
For dark tourist enthusiasts and if you enjoy books set at hotels, The Disaster Tourist is one of the most bizarre yet poignant books set in South Korea and Vietnam.
Yona works at Jungle, a Seoul-based travel company that focuses on "disaster tourism." Jungle creates itineraries to destinations impacted by disasters and tragedy.
After her boss sexually assaults her in the lift, Yona's worried about losing her job.
With the threat of demotion or worse, Yona accepts Jungle's offer for a paid trip to Mui – an island off the coast of Vietnam – to evaluate one of the company's failing itineraries. It also has the nicest hotel.
When she arrives, Yona is shocked to learn the intricate lies and the workings of Jungle's programs. Will she do something to stop them or play her part?
A small warning that the narrative takes an interesting turn about halfway through the novel, essentially splitting the story in two.
Find yourself examining the nature of travel and the consequences of capitalism and tourism.
Explore themes about the environment, locals vs tourists, the #metoo movement, sustainability, and job loss.
Books about Korea and travel don't get any more unique than this — and even if you don't enjoy The Disaster Tourist, you'll still find yourself thinking about it for weeks to come.
Read The Disaster Tourist: Amazon | Goodreads
More Nonfiction Books & Novels About Korea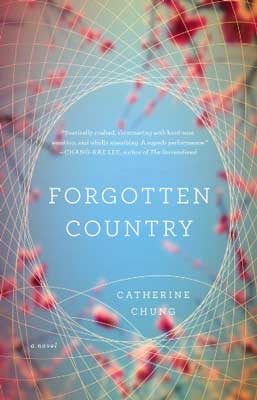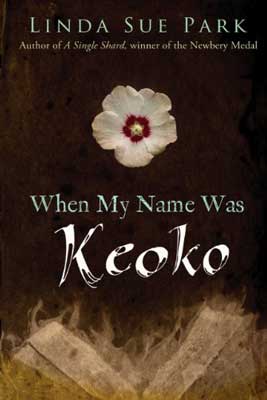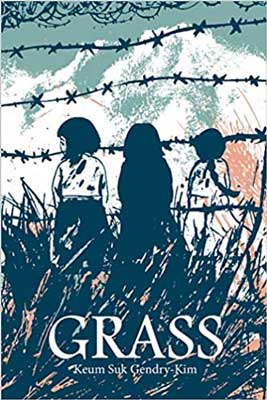 Save The Best Books About Korea For Later: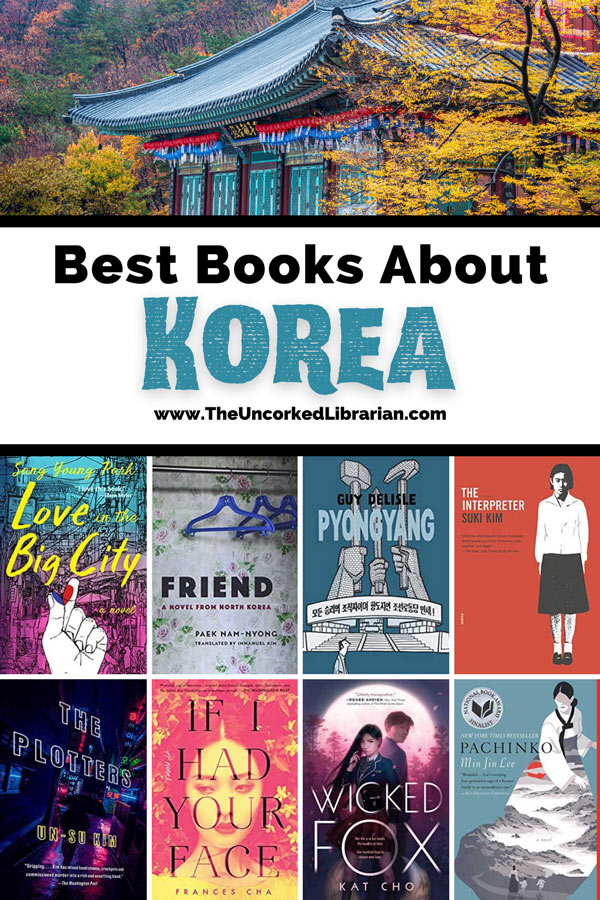 Grab these books about Korean culture, landscape, and life here:
Thank you to TUL contributor, Dagney McKinney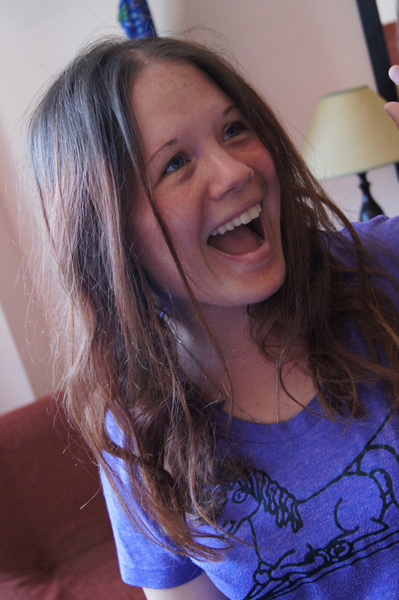 Dagney (pronouns: any) is a neurodivergent writer who loves all things macabre and weird. She likes outrageously spicy food, long walks through graveyards, and historical tangents. You'll most likely find her wandering around somewhere quiet or underground, buying salt, or whispering to camels.
What are your favorite books about South Korea? North Korea?
Which novels about Korea do you enjoy and recommend? Which books about North Korea have taught you more? Let us know in the comments.
And, if you love spooky novellas, you might also enjoy the Korean novel, The Hole by Hye-Young Pyun. This is a haunting psychological story about a very suspicious mother-in-law.
Or, uncover some of the best Korean films.
Travel across Asia with these books:
Books About The Philippines
Books Set In & About Thailand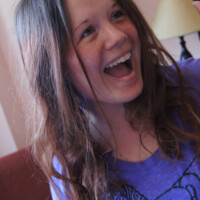 Dagney (pronouns: any) is a neurodivergent writer and book nerd who is drawn to all things weird and macabre. She also loves anything to do with fast cars, unhinged anti-heroes, and salt. When she isn't working or reading, you're likely to find her eating Indian food, playing board games, or hiding out somewhere dark and quiet, stuck down an internet rabbit hole. The easiest way to win her over is through cats and camels.