Travel across Asia with the best Korean movies to watch right now on your favorite streaming networks.
If you are looking for thought-provoking and deeply moving movies to watch, you might enjoy quite a few of these Korean movies, many of which can be streamed on Netflix, Prime, Hulu, and HBO.
Some of these Korean films may be triggering and will examine mental health and suicide. Others will take you on murderous hunts for revenge.
Watch detectives – professional and amateur – search for bad guys while wrestlers dream of becoming villains.
Of course, we cannot resist car movies either, and you'll find quite a few suspense, horror, and thriller films. There's also a romance or two.
So, what are the best Korean films to teach you more and transport you abroad?
Keep reading, and be sure to let us know your personal top Korean movies in the comments. Let's get started!
Uncover all of our Korean book and movie lists.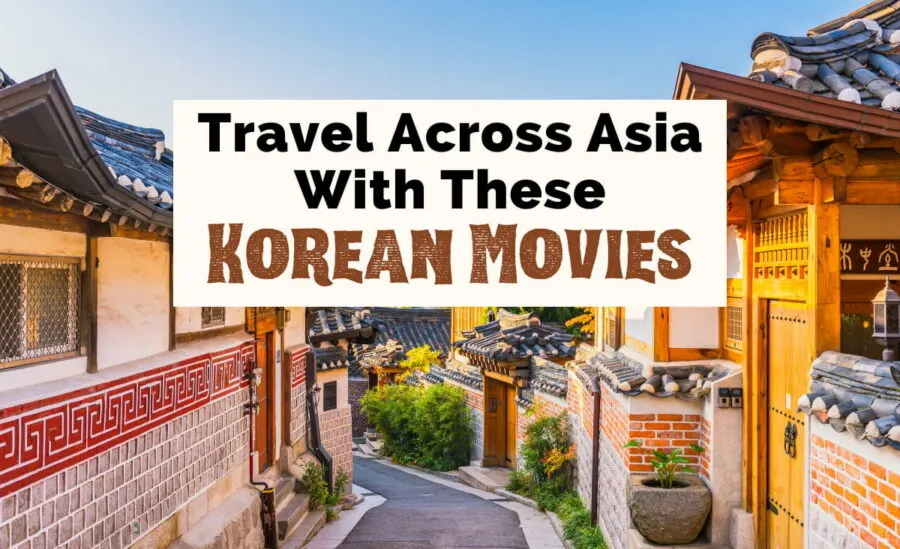 Find good Korean movies and books here:
35 Korean Movies You Cannot Miss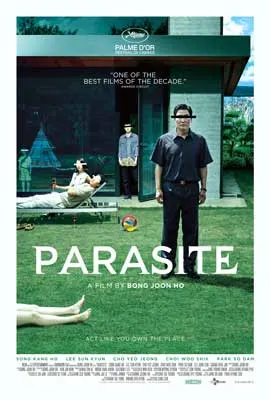 Parasite (2019)
Let's be honest, no Korean movies list would be complete without Parasite!
Since winning many prestigious awards following its release, Parasite has quickly become one of the most famous Korean films. And for good reason.
This dark, unsettling comedy follows the impoverished Kim family as, one by one, they infiltrate the Park family under false pretenses.
The first is son Ki-woo who starts as an English tutor for the Park daughter after being recommended by his friend who is now studying abroad.
Through this connection, the rest of the family is able to get a job with the Parks through lying and manipulation.
But once in, the Kims become increasingly parasitic.
The film is a brilliant, but subtle critique on capitalism and class within Korea. It's something many of us around the world can relate to and appreciate.
It is also a great introduction to Korean cinema.
So if you haven't seen this masterpiece and aren't sure where to start, Parasite is one of the best Korean movies for beginners.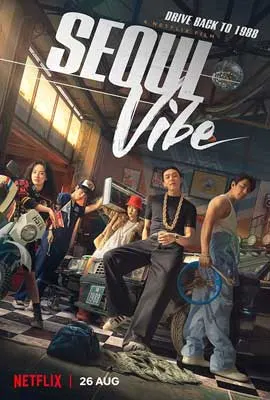 Seoul Vibe (2022)
Are you a fellow lover of car movies? Then Seoul Vibe is just the Korean film for you!
In the summer before the 1988 Olympics, driver Park Dong-wook and his younger brother, Joon-ki, return to Seoul from Saudi Arabia where they were engaged in illegal activities.
Immediately upon their return, they are approached by prosecutor Ahn with a deal to work with him to take down powerful people in exchange for clean records, passports, and visas to the USA.
Along with their sister – now the leader of a biker gang – and two other friends, they agree and quickly find themselves wrapped up with Seoul's criminal elite.
Seoul Vibe definitely has moments that feel ripped straight from other car franchises, but it's still its own unique property and a good time.
With a run time of over 2 hours, it drags in the middle, but the end is so fun it quickly makes up for it!
This is definitely one of the most fun Korean movies for anyone else who loves a good car chase and corruption takedown film.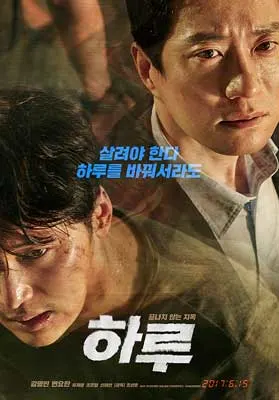 A Day (2017)
Kim Joon-young is a doctor on his way home to see his daughter, Eun-jung.
On his way home, Joon-young stops to help a crashed taxi driver and his dead passenger but is devastated to learn his daughter has died in the same car crash.
Joon-young suddenly reawakens in an airplane the day before. From here, he tries every way imaginable to save his daughter but fails at every turn.
He eventually discovers that Lee Min-chul, a paramedic, is also reliving the same time frame and that his wife was the taxi driver's passenger.
The men work together but cannot seem to catch a break. Will they break this time loop, or are they doomed to watch their loved ones die a horrible death forever?
If you like a good time loop movie, A Day is one of the best Korean films for you. This intense sci-fi thriller will have you on the edge of your seat.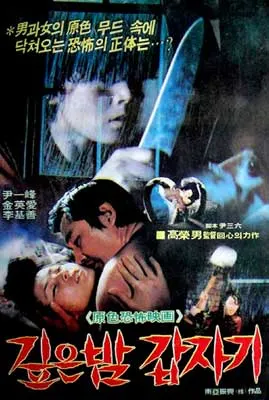 Suddenly at Midnight (1981)
Also known as Suddenly in the Dark
While working on a butterfly field study, biology professor Yu-jin decides to take on a new housemaid to help him and his wife Seon-hee.
The housemaid they get is the young Mi-ok, who happens to be the daughter of a shaman priestess who recently died in a fire.
While initially welcomed into the household, Seon-hee begins to become suspicious of Mi-ok, especially once she discovers a mysterious wooden doll that Mi-ok brought with her.
Seon-hee has been having nightmares about that exact doll and begins to suspect her husband of becoming involved with Mi-ok behind her back.
As Seon-hee begins to lose her grip on sanity, things take a drastic turn for the worse.
With some striking cinematography and high tension, Suddenly at Midnight is one of the top Korean movies for thriller fans.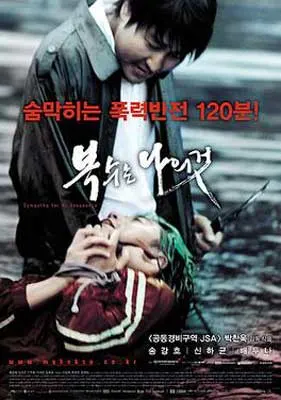 Sympathy for Mr. Vengeance (2002)
Lowly factory worker Ryu is both deaf and mute and trying to find a way to get a kidney transplant for his ailing sister.
He would give her his, but unfortunately, their blood types are not compatible.
When he is fired from his job, Ryu turns to criminals who specialize in black-market organ trafficking in a desperate move to help his sister.
In return for one of his kidneys and a sizeable fee, they agree to find a usable kidney. However, once he fulfills his side of the deal, the criminals disappear.
Now Ryu is out of options until his radical anarchist girlfriend Yeong-mi suggests that they kidnap the daughter of one of the higher-ups in the company he used to work for.
Can this dangerous action finally lead to success and salvation?
If you're a fan of desperate people in impossible situations that constantly gets worse, this could be one of the best Korean movies for you.
As the first of director Park Chan-wook's Vengeance trilogy, the style outweighs the substance at times. But there's still lots of (very) gruesome drama to appreciate.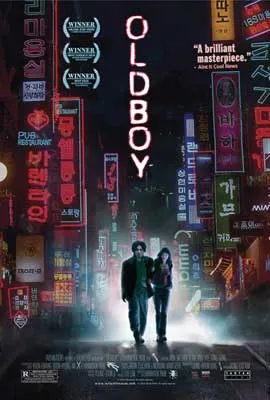 Oldboy (2003)
Trigger warning: animal cruelty
Having been taken into custody for drunken behavior by the police, thereby missing his daughter's 4th birthday, Oh Dae-su is eventually collected from the station by his friend.
However, on the way home, he seemingly disappears into thin air while they both stop to make a phone call.
Unbeknownst to everyone, Dae-su has been captured and imprisoned in an anonymous room, with just four walls and a television for company.
While imprisoned, he learns from watching the news that his wife was murdered and that he is the prime suspect.
After 15 long years in the room, each day spent learning to box and digging a hole to freedom through the wall, Dae-su is suddenly and unexpectedly released.
He is given a tailored suit, a wallet full of cash, a new cellphone, and a message: "find out why you were captured."
What follows is a path to revenge that will test the limits of his sanity.
Based on an original Japanese manga, Oldboy is considered by many to be one of the top Korean movies ever made and is the 2nd part of director Park Chan-wook's Vengeance trilogy.
The filmmaking choices on display here are clever and distinct, though potential viewers should know that there are scenes and themes of a very adult nature.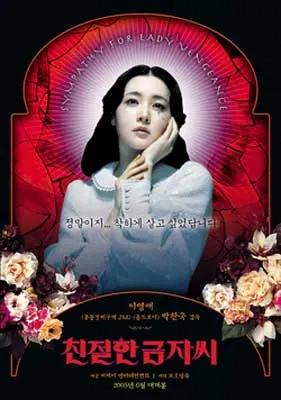 Lady Vengeance (2005)
Despite her angelic and innocent appearance, single mother Lee Geum-ja is in prison for a heinous crime: the abduction and murder of a child.
After serving 13 years, she is released back into society following years of repentance and good behavior. But now that she's once again free, she only has one thing on her mind: revenge.
Revenge against the man who actually committed the crime for which she was wrongfully imprisoned.
With the help of her former cellmates, she begins to enact a plan to bring down the real murderer, while at the same time trying to reconnect with the daughter she was forced to leave behind.
Which will be stronger? The bond of a mother and daughter, or the thirst for revenge?
That's right, it's director Park Chan-wook's third and final entry in the Vengeance trilogy, and it's just as intense and graphic as the others.
If you've been riding this train so far, then you're sure to enjoy the moral quandaries in this tense thriller, regarded as one of the best Korean movies of Park Chan-wook's career.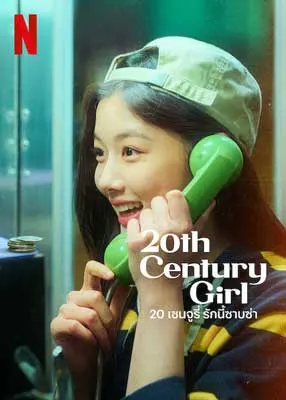 20th Century Girl (2022)
In the present day, a father receives an odd package for his daughter. When she learns the contents of the package, she can't help but smile.
As we are transported back to 1999, we meet Na Bo-ra and her best friend Yeon-du, who has a weak heart.
Yeon-du, we learn, is quick to fall in love with boys and the latest is a boy who helped her out at work.
However, Yeon-du is going to be going to the USA for surgery and can't pursue her latest crush. And so Bo-ra offers to keep tabs on him instead.
When the next term starts, she doggedly follows the boy, Baek Hyun-jin, and even befriends both him and his best friend, Poong Woon-ho along the way.
On the surface, 20th Century Girl seems like a lighthearted and nostalgic coming-of-age romance. But don't let it fool you, this is one of those Korean films that will break your heart!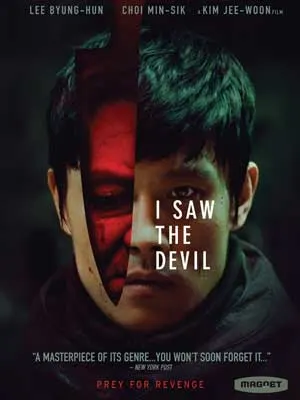 I Saw the Devil (2010)
Trigger warnings: excessive violence
While stranded on a snowy, remote road with a flat tire, Jang Joo-yun is approached by a man who offers to help.
Although she turns him away, knowing that a mechanic is on the way, the man instead breaks into her car and viciously attacks her, later murdering her.
When Joo-yun's body is found, it sets her fiancé, Kim Soo-hyun, on a mission of vengeance.
What follows is a depraved cat-and-mouse game between a sadistic serial killer and a special agent determined to inflict an equal amount of pain on the man responsible for Joo-yun's death.
Although this is considered one of the top Korean movies with a cult following, it definitely isn't for the faint of heart.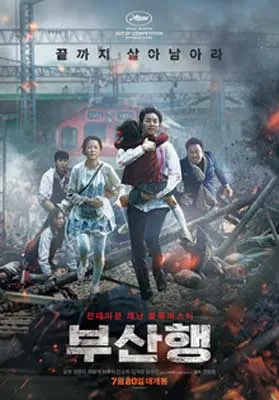 Train to Busan (2016)
Seok-woo has not been a good father to his daughter Soo-an.
A perennial workaholic, he has been absent for many important events, most recently a singing performance that went poorly when Soo-an realized her father wasn't there.
To make it up to her, Seok-woo grants Soo-an's request to spend her birthday in Busan with her mother. To get there from Seoul, they take the KTX 101 train.
But the worst is about to happen, for while they are en route to Busan, a devastating apocalypse breaks out.
People all over the world are becoming flesh-eating zombies, and the Korean military has stepped in to try and control the chaos.
When the infection manages to make its way onto their train, Seok-woo and Soo-an must work hard to avoid a brutal and terrifying death at the hands of a frenzied horde of monsters.
Korea throws its hat into the zombie apocalypse ring with this brutal and exhilarating action horror, regarded by many to be one of the best Korean movies of all time.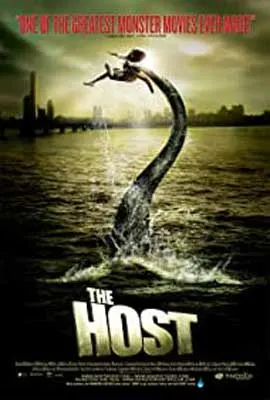 The Host (2006)
When they discover a bad batch of formaldehyde bottles, members working on an American military base in Seoul decide to dump the toxic chemicals down the sink and into the Han River.
6 years later, Park Gang-du and his family run a small snack bar on the banks of the Han River. One day, a strange amphibious creature emerges and starts attacking people.
It appears that the victims are being captured by the monster, and one of those victims is Gang-du's daughter, Hyun-seo.
Deciding to take matters into their own hands, the remaining members of the Park family gather supplies and weapons and descend into the sewers in order to rescue Hyun-seo.
This terrifying Korean creature feature is great fun for both sci-fi fans and monster movie lovers.
As well as having moments of shock, violence, and suspense similar to Steven Spielberg's Jaws, there are also some comedic moments to break up the tension.
With over 13 million tickets sold during its run, The Host is one of the highest-grossing South Korean films of all time.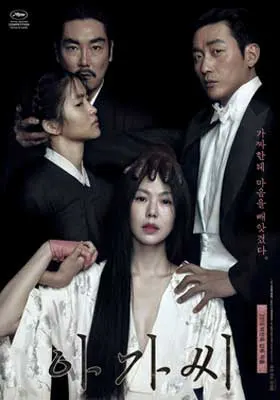 The Handmaiden (2016)
During the Japanese occupation of Korea in the 1930s, Lady Hideko lives a solitary and secluded life with her wealthy Uncle Kouzuki.
Uncle Kouzuki made his money helping the Japanese take over Korea in exchange for a gold mine and uses his wealth to collect rare books, make forgeries and sell them for more money.
Into this household comes Sook-hee, a maid hired to attend to Lady Hideko.
But Sook-hee has an ulterior motive for working for Lady Hideko: she is a pickpocket, hired by a man called "Count Fujiwara" to infiltrate and help him seduce Lady Hideko and thereby obtain her fortune.
Things are all going according to plan, but then the unexpected happens when Sook-hee and Lady Hideko begin to fall in love with each other.
The Handmaiden is a highly entertaining thriller, as well as a visually sumptuous period drama.
Fans of Korean movies should not miss this one, although considering the subject matter you should be prepared to expect more than one sexually explicit scene.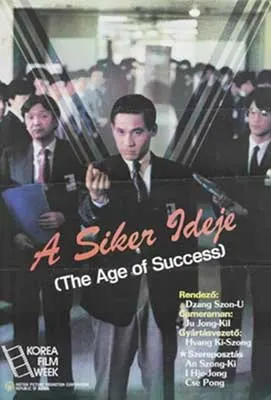 The Age of Success (1988)
Success is the only option, and compassion is for suckers; that's the life motto of Kim Pan-chok, a man whose name literally means "sales promotion."
Using his natural charisma and a phenomenal sense of drive and purpose, Pan-chok manages to charm his way into a position at sweetener manufacturer, Yumi Inc.
Once there, Pan-chok declares war against rival business Gammi Inc. and begins to unleash his arsenal of underhand tricks and daring corporate gambits.
But as he begins to dominate the competition, his life also seems to start unraveling.
Like many movies from the 80s, The Age of Success is a satire and comment on hyper-capitalism.
Our protagonist is so determined to get ahead that he fails to see what might be right in front of him… or deep inside of him.
Like the executives he mesmerizes, it's easy to become drawn in and invested in the fate of Kim Pan-chok, one of the most engaging protagonists of all the Korean films on this list.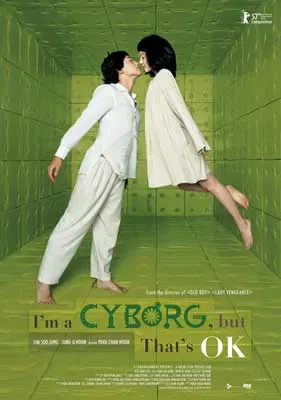 I'm a Cyborg, But That's OK (2006)
Cha Young-goon, a young woman who works in a factory repairing radios, begins to hear voices and believes herself to be a cyborg.
Following an incident of self-harm while attempting to "recharge" herself, she is sent to a mental institution where the other inhabitants are just as unusual as herself, if not more so.
Because she believes herself to be robotic, Young-goon does not eat and talks only to inanimate objects like herself.
By doing so, she attracts the attention of fellow resident Il-soon.
Il-soon himself believes that he has the power to steal other people's souls, but he takes an interest in Young-goon. The two begin to form some kind of friendship.
Will he get her to eat something at last? Is she actually a cyborg? What is even real anymore?
This quirky and charming film is equal parts romance, drama, and comedy, with bold filming choices to match its cast of colorful characters.
In contrast to Park Chan-wook's other Korean films, this one was a lesser hit at the box office.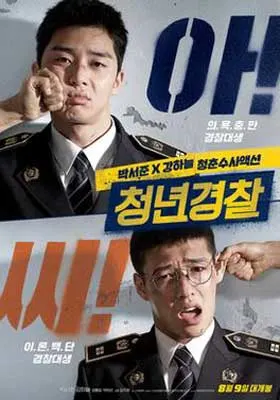 Midnight Runners (2017)
Hwang Ki-joon and Kang Hee-yeol are two students enrolled at the Korean National Police University.
They're a regular odd couple: Hwang Ki-joon is all action and very headstrong, whereas Kang Hee-yeol is book smart and thinks things through thoroughly.
One evening, the two witness a kidnapping while on a night out. They inform the missing persons department, but they're too busy dealing with a more high-profile kidnapping.
So against their better judgment, the two students decide to investigate the crime themselves, despite their lack of completed training.
This screwball action comedy is your classic buddy cop movie.
Both leads have some good chemistry together, and the fight scenes have a frenetic pace that keeps the blood pumping.
If you're looking for some lighthearted silly fun on your movie night, Korean movies like this will have you entertained and knocking back the popcorn the whole way through.
Silenced (2011)
Even though his personal life is fraught with tragedy, Kang In-ho is looking forward to working in his new position as an art teacher.
He will be working at the Benevolence Academy, a school for deaf and hearing-impaired children in the city of Mujin.
Although he is there to earn money for his daughter's medical needs, Kang In-ho puts on a cheerful and friendly demeanor as he tries to form a bond with his students.
However, the students are aloof and distant and avoid him if possible.
Looking into these circumstances, Kang In-ho discovers a terrible secret: the children are regularly abused by members of the faculty.
As he tries to bring the criminals to justice, he discovers that the problem goes deeper than he thought possible.
Sadly based on true disturbing events, Silenced is a powerful drama, and one of the few Korean films to result in a change in the law regarding its subject matter.
Following its release, the movie resulted in positive changes regarding the protection of vulnerable people and harsher sentences for those who would seek to prey on them.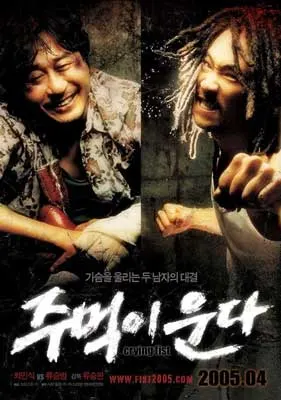 Crying Fist (2005)
Middle-aged Gang Tae-shik used to be a successful boxer, but these days he spends his time hiding from loan sharks or offering himself up as a punching bag in local malls.
His wife also wants a divorce and is looking for sole custody of their only son.
Meanwhile, the young You Sang-hwan has found himself in prison after beating up an elderly neighbor for money in order to pay his debts.
While inside, at the suggestion of a guard, he took up boxing as a means to vent some of his anger. But with his parents both out of the picture, he reaches desperation.
When an amateur boxing contest is announced, it brings both men's destinies together.
While no real solutions would be gained from winning, at least they might regain some dignity and self-worth.
Crying Fist is one of the most emotional Korean movies about sports that you can find.
With everything on the line for our main characters, it is a boxing film that's definitely not about boxing. This one will stay with you.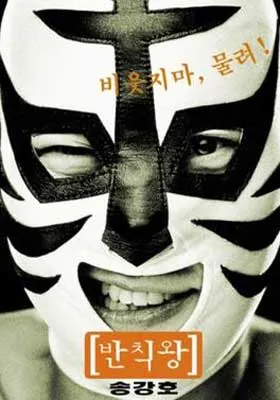 The Foul King (2000)
Persistently incompetent and down on his luck, bank clerk Im Dae-ho is not having a good life.
He spends his time getting to work late, being yelled at by his boss, and generally feeling unappreciated. One thing's for sure: people don't respect him.
Back when he was a kid, Dae-ho used to love watching professional wrestling on TV, but whereas most people were rooting for the heroes, he loved the villain wrestlers.
One day, Dae-ho decides to try his own hand at wrestling with a local trainer.
Against all odds, he actually makes progress, and begins his new life as the notorious cheating villain "The Foul King."
Can he finally ditch his pathetic former persona and find some happiness?
This slapstick comedy is not as cheesy as viewers might first be led to believe.
There's some real heart here, and the Buster Keaton-esque physical stylings of lead actor Song Kang-ho are top-class.
The Foul King is one of the best Korean movies for those looking for a fun, laugh-out-loud experience.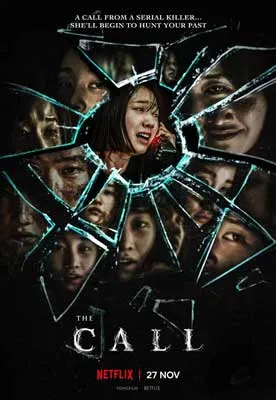 The Call (2020)
Due to some mishap, 28-year-old Kim Seo-yeon misplaces her phone on a trip out to see her ailing mother.
Once she arrives at the rural home she grew up in, she discovers an old cordless phone and starts to receive calls through it from an unknown distressed woman.
From these calls, Seo-yeon works out that the other woman – Oh Young-sook, also 28 years old – is in the same house that she herself is in, but separated in time by 20 years.
By looking up Young-sook online, Seo-yeon learns that she will soon be killed. She tries to warn her, but tampering with the past leads to some horrific unforeseen consequences.
This tight supernatural thriller has plenty of tension, amped up by strong performances from the two lead actresses.
It's one of the best Korean movies on Netflix for horror lovers.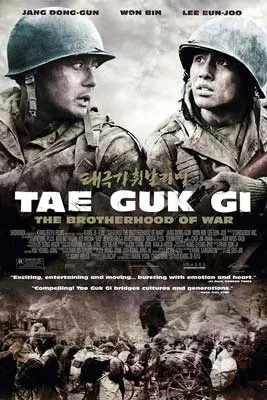 Taegukgi (2004)
Starting in the modern day and flashing back to 1950, this story focuses on two brothers: Lee Jin-tae and Lee Jin-seok.
The older Jin-tae wants the best for his younger brother and works hard at his shoeshine stand to pay for Jin-seok's education, even going so far as to craft some shoes for him to wear to college.
However, life is turned upside down at the outbreak of the Korean War, and both brothers are conscripted into the army.
Jin-tae learns that if he can perform enough daring feats, he could be awarded the Taeguk Cordon of the Order of Military Merit – the highest award for a South Korean soldier.
With this, he could ensure that Jin-seok is sent home away from the fighting, and his younger brother would be safe.
But the cost of fighting seemingly suicidal missions takes a dangerous toll on Jin-tae. By saving his brother's life, he might just lose his soul.
This historical war drama is one of the most successful Korean movies ever made and shows how war can bring out the worst in both sides of a conflict.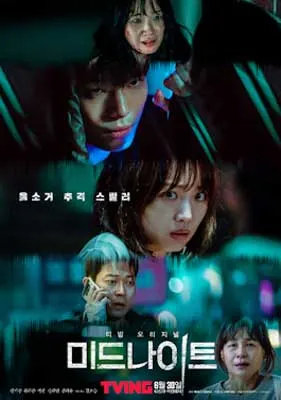 Midnight (2021)
Young Kyeong-mi works as a sign language counselor at a local sign language call center.
Being completely deaf, she and her equally hearing-impaired mother have to work hard to remain safe in the busy city that they live in.
One evening, while walking home, Kyeong-mi accidentally witnesses the stabbing and murder of another young woman.
Little does she know, but this is not a one-time killing; the murderer is a serial killer, and now he has his obsessive eyes fixed on Kyeong-mi.
What follows is a brutal game of cat and mouse as Kyeong-mi tries to escape a psychopathic monster who treats the whole thing like a game of citywide hide and seek.
Featuring excellent performances from lead actress Jin Ki-joo and fresh-out-of-Squid–Game Wi Ha-joon as the killer, this psychological crime thriller is more nail-biting than most other Korean films.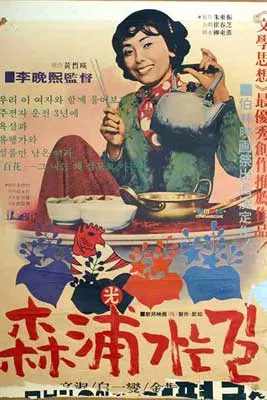 The Road to Sampo (1975)
Young construction worker Young-dal doesn't know what to do with himself. It's wintertime, so there's no work for him, and he doesn't really have much money.
Into his life comes Jeong, a middle-aged man on his way to Sampo, his hometown. Jeong hasn't been back to Sampo for ten years, and Young-dal decides to accompany him.
While on the way, the two men run into Baek-hwa, a waitress who runs away and joins them.
Together, this unlikely trio embarks on a road trip toward Sampo, but what they find when they arrive may not be exactly what they were expecting.
It's a cliché to say that the real rewards for journeys like this are the friends we make along the way, but in classic Korean movies like this, it's still on point.
Just sit back and enjoy the scenery!
The Age of Shadows (2016)
Seoul, 1920s: Korea is ruled by the Japanese, though resistance groups continue to fight against their overlords with desperate acts of sabotage and violence.
To carry out some of their operations, resistance members are secretly bringing explosives into Seoul from Shanghai to be used against targeted Japanese facilities.
Ordered by the Japanese colonial government to expose these resistance fighters is Korean-born Japanese Police Captain Lee Jung-chool.
No stranger to helping the Japanese in return for their favor, he has found that his feelings towards the arrangement have been affected lately by the death of one resistance member – a former classmate of his.
With loyalties challenged and a pull towards both sides of the conflict, will he choose duty over what is right?
Like many good Korean movies, this period historical action thriller is brimming with tension. The atmosphere created by director Kim Jee-woon is incredibly immersive.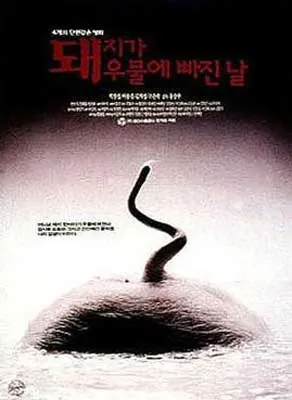 The Day a Pig Fell into the Well (1996)
In this romantic drama, we are drawn into the lives of four different yet connected protagonists as they attempt to navigate various relationships and partners.
First, we have novelist Hyo Seop, who is having an affair with two separate women yet finding fulfillment with neither.
Second is Bo Gyeong, a married woman in a "relationship" with Hyo Seop, whose husband she no longer has affection for.
Third, there is Dong-woo (Bo Gyeong's husband), who has strayed from the woman he can't seem to satisfy into the arms of willing prostitutes.
Finally, the young Min Jae – Hyo Seop's second extra partner – who is 11 years his junior and just wants the two of them to be together.
As you might tell from that lineup, this is not a happy film, but it is a poignant one, and one of the rawest and most genuine Korean movies for those who like to watch real people deal with real problems.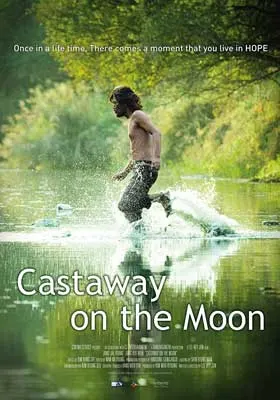 Castaway on the Moon (2009)
Deep in debt and looking to end it all, Kim Seong-guen decides to jump off of a bridge over the Han River in Seoul.
Unfortunately (or perhaps fortunately), he does not drown and instead washes up on the shores of Bamseom, an island in the middle of the Han River.
While he is able to see the city from the island, those on the banks of the river can't hear him shout, and he also cannot swim.
Deciding to settle in for a hard yet rewarding life in the wilderness of the island, he begins to cultivate food and gather possessions.
Unbeknownst to Seong-guen, one of the messages he writes on the sand gets noticed by Kim Jung-yeon, a reclusive shut-in who regularly takes pictures of the moon.
Thinking of him as her own alien to watch, over time she decides to try and contact him directly.
With plenty of humor, sadness, and scenes of a life-affirming nature, this is one of the best Korean movies for anyone looking for a Korean alternative to films like Tom Hanks' Castaway.
Join The Uncorked Reading Challenge Today
---
Travel around the world with the Uncorked Reading Challenge. Get the best book and movie recs straight to your inbox. Sign Up Now.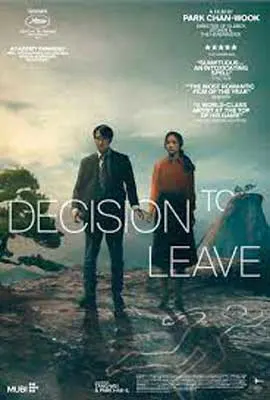 Decision to Leave (2022)
One incident, one body, no witnesses.
This is what insomniac detective Hae-joon and his partner discover at the foot of a mountain.
The deceased man, Ki Do-soo, used to climb it regularly, and all appears to be accidental.
That is until they interview the dead man's wife, Seo-rae.
Her demeanor does anything but suggest that she is grieving or in shock, and there is some physical evidence that also raises suspicion.
Little does he know, but this is the beginning of a rabbit hole for Hae-joon as he descends further and further into a web of deception, desire, and lies.
Expertly directed by seasoned Korean director Park Chan-wook, this crime drama is part mystery and part thriller.
What starts as a potential murder soon evolves into something much more.
As well as being one of the most visually arresting Korean movies of recent times, the excellent cinematography also showcases the lesser-seen rural side of Korea.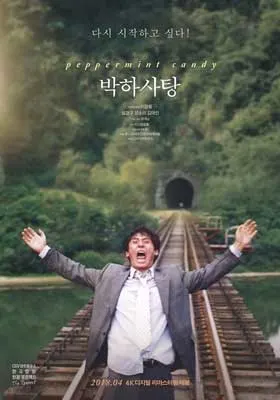 Peppermint Candy (1999)
During a riverside reunion picnic held by a group of friends 20 years after their first picnic by the same river, they are joined by the middle-aged Kim Yong-ho, who has been estranged from the group.
After some unhinged antics, Yong-ho climbs up onto some nearby train tracks and waits with arms spread wide for a train to hit and kill him.
We are then taken gradually back in time, through six more moments from the last 20 years, to find out just why Yong-ho decided to try and kill himself.
As the years roll back we see Yong-ho's fractured relationships become stronger, and his soul becomes less tainted as we see his more innocent years.
This time-jumping examination of a man's life is sometimes tough to watch, but writer/director Lee Chang-dong manages to keep the story both compelling and very moving.
If you are looking for award-winning South Korean films, Peppermint Candy is it.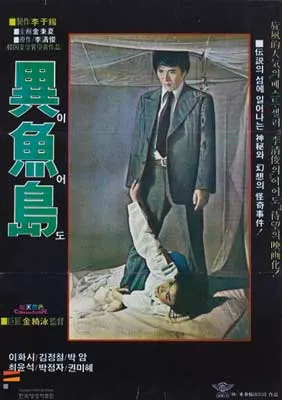 Io Island (1977)
Do you enjoy island movies?
While on a boat trip heading out to the island Ieodo, environmental activist Chun seemingly disappears without a trace.
In order to find out what happened to him, a newspaper employee who worked with Chun and an employee of the hotel that set up the boat trip set off to investigate.
What they find is a mystery and a trail that will lead them into a dark environment full of folklore and mythology.
Surely the idea that "those who see Ieodo are doomed to die" is just superstition, right?
The fact that this film is considered by some to be Korea's answer to The Wicker Man should give you an idea of what to expect from this 1970s mystery thriller.
Based on the Korean novel of the same name, Io Island is well-written and makes good use of flashbacks amidst the cleverly plotted narrative.
However, viewer discretion is also advised.
There are some very graphic scenes on display that were originally cut out of the film back upon its release in 1977 because they were considered too much for contemporary audiences.
If you enjoy Korean movies based on books, explore even more great Korean novels!
Always (2011)
A chance meeting leads to friendship and much more in this emotional romance from director and co-writer Song Il-gon.
Having closed his heart off to the world, former boxer Cheol-min leads a lonely life, now working in a parking garage.
One day he meets Jeong-hwa, a telemarketer who, despite gradually going blind, remains optimistic and free-spirited.
Together, they make an unlikely pairing; but love begins to blossom between these disparate souls.
With Jeong-hwa's help, perhaps Cheol-min will learn to see the world in a better way again.
Romance lovers will have lots to enjoy here. Always is an emotional rollercoaster, and the two leads both give powerful performances.
Unlike many of the other top Korean movies on this list, this one will leave you feeling happy, satisfied, and perhaps even with a more positive outlook on life!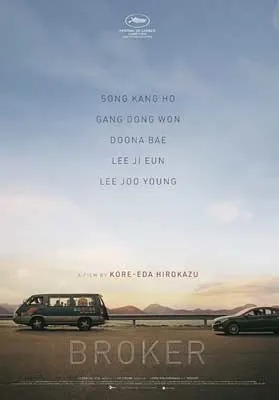 Broker (2022)
After deciding to give up her baby by leaving him on the front porch of a church, So-young decides to go back.
However, by doing so she discovers that the church never received her baby; instead, he was picked up by two men named Ha Sang-hyeon and Dong-soo.
Together, they secretly retrieve babies left at the church in order to sell them to families on the black market, instead of leaving them to go into a church orphanage.
Once she discovers their "broker" business, she surprises both of them by demanding to come with them as they travel to negotiate the sale of her baby.
Things get even more complicated when two police officers start to follow their trail.
On the face of things, Broker seems like one of the darkest Korean movies on this list. But it is, in fact, way more wholesome and compassionate than you would be led to believe.
This is a powerful drama that examines the meaning of family with some very real and human characters.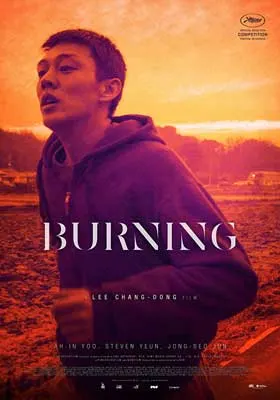 Burning (2018)
While out on a job, delivery man Lee Jong-su happens to run into Shin Hae-mi, a girl he used to know back when they lived in the same neighborhood.
When Hae-mi asks Jong-su if he can feed her cat while she is away on a trip to Africa that's coming up soon, he agrees.
After routinely feeding the cat for a few days, Hae-mi returns from her trip, but she is now accompanied by another man, named Ben.
Ben, it turns out, is enigmatic, mysterious, clearly wealthy, and has an unusual hobby. What follows is a trip down the rabbit hole for Jong-su, as events take a surreal and dangerous turn.
Going into this movie with only that much information is possibly the best way to watch this dramatic thriller.
Stephen Yuen, who many will know from the popular TV series The Walking Dead, gives an especially good performance as Ben, constantly keeping the viewer guessing as to his intentions.
Korean films for psychological thriller seekers don't get any more engrossing than this.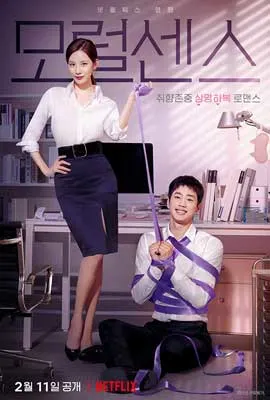 Love and Leashes (2022)
In an ordinary office, the similarly named Jung Ji-hoo and Jung Ji-woo are co-workers.
Ji-woo doesn't think Ji-hoo is anything other than ordinary; he's straight as an arrow and pretty blunt with people, but he's still well-liked.
One day, Ji-woo accidentally opens a package for Ji-hoo that she wasn't supposed to open. Inside is a large leather spiked collar, which Ji-hoo says is for his pet poodle.
But Ji-woo knows that this collar is not for an animal – it's for a person, which means Ji-hoo is into BDSM!
However, rather than telling the whole office, Ji-hoo manages to convince Ji-woo to try being the dominant to his submissive.
Ji-woo turns out to be a quick learner, and soon this quirky new relationship starts to blossom into something new and exciting for both of them.
Love and Leashes is what 50 Shades of Grey could have been if it had stopped trying to be shocking and instead tried to be entertaining.
With two leads giving great tongue-in-cheek performances, this is one of the best Korean movies on Netflix for romance fans.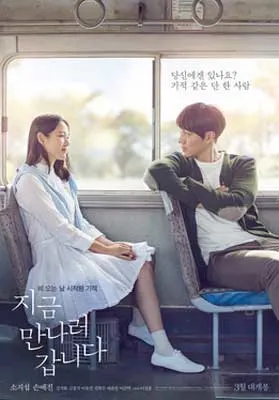 Be With You (2018)
Single father Woo-jin has been raising his son Ji-ho alone ever since his wife Soo-ah passed away.
However, before she died, Soo-ah made the impossible promise that she would return at the start of the next rainy season.
When the rains come again, Woo-jin is amazed to find that Soo-ah has indeed returned, seemingly from beyond the grave!
But there are two catches: the first is that Soo-ah doesn't remember anything about Woo-jin or Ji-ho. The second is that, when the rainy season ends, she has to leave.
Woo-jin begins to teach Soo-ah about their relationship, beginning with how they met, their first date, and their first kiss.
As time draws on and the rainy season nears its end, can Woo-jin find a way to get Soo-ah to stay?
You might think that you know the outcome of movies like this before you even give them a try, but for many, that is not the point of comfortable romantic Korean movies!
Plus, this film doesn't give everything away in the trailer, so to speak, and anyone who wants to watch two people in love will enjoy it.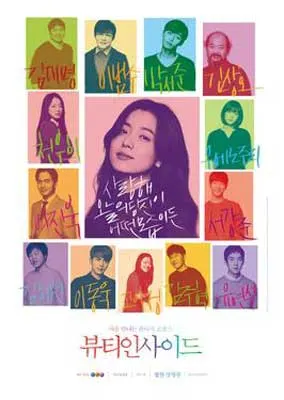 The Beauty Inside (2015)
On his eighteenth birthday, Woo-jin wakes up to a shock: he has a different body!
He doesn't know how it happened, or why it happened, but he has a completely new appearance.
Things get even stranger the next day when his appearance has changed again.
It seems that every time he wakes up, he looks like a different person; new age, new gender, new voice, sometimes he even speaks a different language!
He manages to persuade his mother that he is still Woo-jin, and with her help begins to navigate this new version of life where he changes from day to day.
Eventually, Woo-jin starts to fall in love with Yi-soo, but the complications of his condition make it very difficult for the two of them to be together.
If you like a supernatural twist to your romantic Korean movies, The Beauty Inside is a great examination of the power of loving someone for who they are deep down.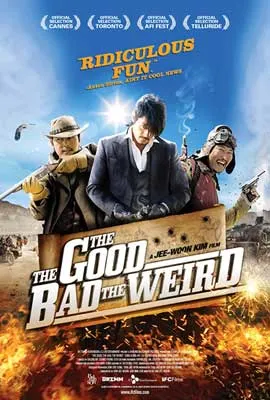 The Good, the Bad, the Weird (2018)
Shortly before the outbreak of World War Two, villainous hitman Park Chang-yi (the "Bad") holds up a train traveling through the desert.
His target is a treasure map being held by a Japanese official traveling on the train. But before he can get to it, the map is taken by lunatic thief Yoon Tae-goo (the "Weird").
To make matters worse, bounty hunter Park Do-won (the "Good") arrives on the scene, looking to claim the bounty for Chang-yi's capture.
Now Do-won, Chang-yi, and a group of Manchurian bandits are all after Tae-goo and the treasure map.
At least, Tae-goo thinks it's a treasure map. But he's not exactly reliable. Will anyone get out of this alive?
This madcap chase caper is hugely enjoyable, and one of the most unique Korean movies on this list.
Where To Watch & Learn More About These Korean Films:
Amazon Prime Video | Netflix | IMDb | Hulu | Max
Save This List For Later: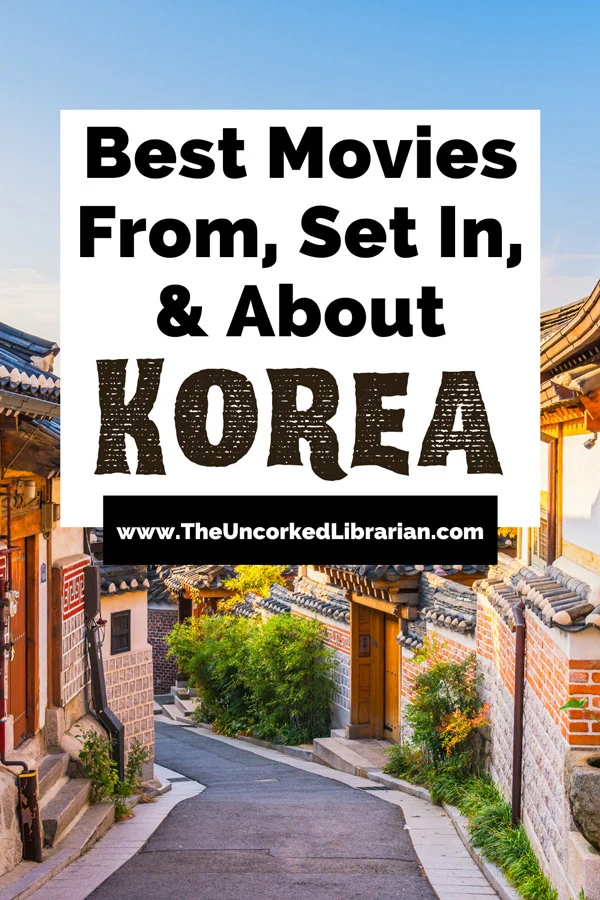 Grab the top Korean movies and books here:
Express VPN – Using Virtual Private Networks (VPNs) allows you to view movies worldwide – and they help keep your information safe. Our writers couldn't have such diverse film reviews without a VPN.

Amazon Prime Video – Stream thousands of ad-free movies and TV series on demand with Prime Video.

Audible Plus: From Amazon, listen to Amazon Originals, podcasts, and audiobooks. They add new titles every week.
What are the best Korean movies on Netflix, Hulu, Prime, and HBO right now?
What Korean films have you seen and enjoyed? Which ones should we add to our to-watch list? Let us know in the comments!
You May Also Enjoy:
North Korea Books
Books On Korean Culture & History
More Asia-Set Movies
Popular Chinese Movies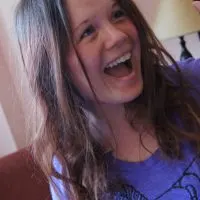 Dagney (pronouns: any) is a neurodivergent writer and book nerd who is drawn to all things weird and macabre. She also loves anything to do with fast cars, unhinged anti-heroes, and salt. When she isn't working or reading, you're likely to find her eating Indian food, playing board games, or hiding out somewhere dark and quiet, stuck down an internet rabbit hole. The easiest way to win her over is through cats and camels.