Head out across the seas with the best island movies to watch right now – sure to transport you abroad.
Whether you are looking for tropical movies or films set on larger island countries, you'll find something for all types of viewers on this island-themed movie list.
Travel to Iceland, the Caribbean, Greece, South Korea, the Scottish islands, Japan, New York City, Costa Rica, and more, all via the comfort of your armchair.
Watch iconic island adventure movies like Pirates of the Caribbean, Escape from Alcatraz, Jurassic Park, and Tomb Raider.
Scream along to horror films about islands and island life, including The Wicker Man, Matango, and Retreat.
And, while you might already recognize names like King Kong, Castaway, The Truman Show, and Mamma Mia!, find a few lesser-known movies about islands that promise to make you think differently about the world.
Grab that popcorn, and let's get started. Be sure to tell us your favorites in the comments.
You might also enjoy these great books set on islands, big and small.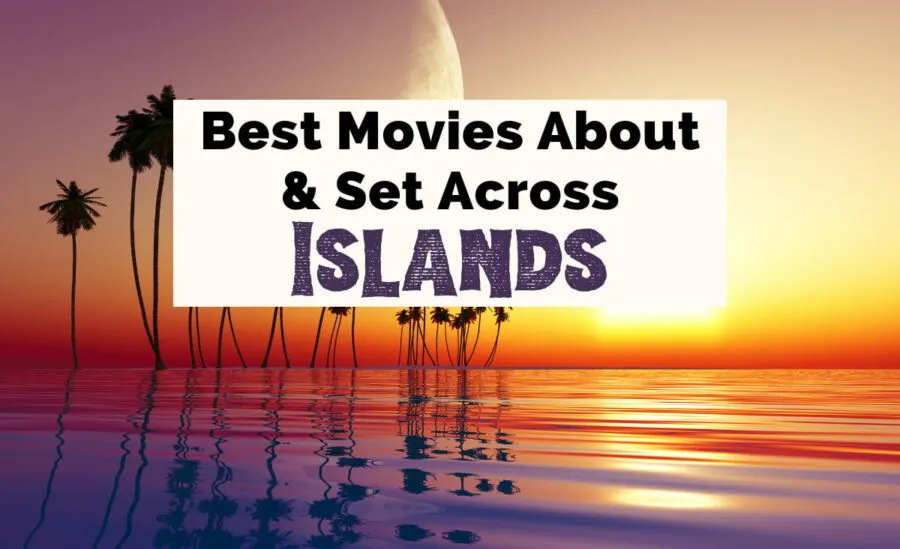 Grab your favorite island films and books here:
Express VPN – Using Virtual Private Networks (VPNs) allows you to view movies worldwide – and they help keep your information safe. Our writers couldn't have such diverse film reviews without a VPN.

Amazon Prime Video – Stream thousands of ad-free movies and TV series on demand with Prime Video.

Audible Plus: From Amazon, listen to Amazon Originals, podcasts, and audiobooks. They add new titles every week.
22 Best Island Movies
The Wicker Man (1973)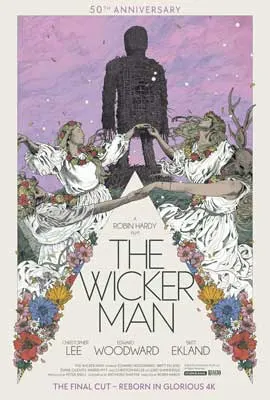 If you're a lover of hotel horror movies as well as films about islands, you may already be aware of The Wicker Man, as it stands (appropriately) as a giant among British cult cinema.
Following the disappearance of a young girl, police sergeant Neil Howie travels to the remote island of Summerisle, which sits off the coast of Scotland.
Looking for answers, he instead finds a local community steeped in Paganism, which clashes strongly with his devout Christian beliefs.
On top of this, the islanders are not helpful with his inquiries, denying even that the young girl ever existed.
There seems to be something unsettling happening on this island, and the enigmatic and commanding leader of the community, Lord Summerisle, appears to have something to do with it.
Sir Christopher Lee, who played the part of Lord Summerisle, said that this was, in his opinion, his finest work. And he's not wrong.
If you are as yet unfamiliar with The Wicker Man, it has the potential to become one of your favorite island films, and it will definitely leave an impression.
There was a 2006 remake of the same name, starring Nicholas Cage, which is almost as memorable, but for all the wrong reasons.
Travel to Scotland with even more great movies.
Retreat (2011)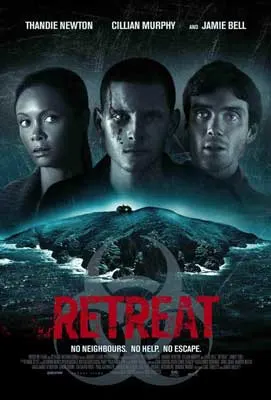 In an attempt to save their marriage, married couple Martin and Kate take a vacation at Fairweather Cottage, a remote dwelling on Blackholme Island.
As a place of tranquility and seclusion (it's the only house on the island), it seems like a great place to take in the scenery and reconnect as a couple.
Seeing as it's also only reachable by ferry, they should remain undisturbed.
But things take a drastic turn when the cottage's generator explodes only a couple of days into their stay, leaving them without electricity.
While they wait for the ferry to come and help, things get even stranger when an unconscious, unknown man washes up on the island.
When he comes to, he says he is in the army and that the world has fallen into chaos due to a deadly and fast-spreading virus… and that they can't leave.
Retreat is one of the tensest movies about islands on this list, and definitely hits close to home considering recent global developments, so bear that in mind.
Watch even more movies set at interesting accommodations.
Battle Royale (2000)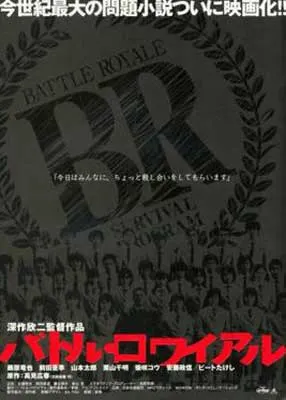 Based on the novel of the same name, this is one of the most notorious Japanese island movies to come from the turn of the millennium.
In a dystopian near future, youth crime is at an alarming high. Aiming to exert order over the people, the government instigates the Battle Royale Act.
Under the BR Act, one randomly selected class of school children will be taken every year to a remote island location, given randomized survival packs with weapons, and forced to kill each other.
Only one survivor can remain.
As the teenagers must deal with their situation, old grievances come to the surface, and battle lines are drawn. Before long, everyone is in a fight for their lives.
Emphasized by its dark subject matter, Battle Royale is a stark commentary on society and the human psyche – but it also remains one of the best island movies.
Check out even more great Japanese movies to watch right now.
Escape from Alcatraz (1979)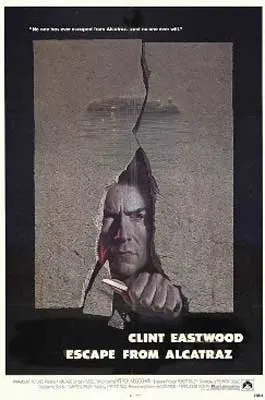 It's the most secure facility in the world. Even if you get outside the walls, the icy waters of San Francisco Bay will claim you.
No one escapes from Alcatraz; no one!
But on a cold night in June of 1962, three criminals are going to see if they can prove everyone wrong in one of the most suspenseful island adventure movies on this list.
Clint Eastwood plays Frank Morris, a hardened bank robber and veteran of many other prison escapes over the years.
Together with two brothers, he plans out an elaborate escape attempt, all under the watchful eyes of the many guards and Patrick McGoohan's watchful warden.
If you're looking for great caper island movies, this one is not only highly entertaining, it's also based on a true story!
The Moon-Spinners (1964)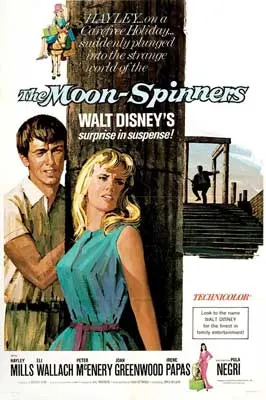 Based on a suspense novel of the same name (but with virtually no other similarities), this is one of Disney's rare forays into live-action tropical island movies.
Nikky is a young English woman traveling through the Greek island of Crete with her Aunt Frances, who is collecting recordings of Greek folk songs for the BBC.
While in the coastal town of Aghios Georgios, they find themselves at the Moon-Spinners Inn and try to find rooms for the night.
However, they receive a cold reception; almost everyone seems not to want them there. They manage to persuade the owner, though, when her son takes a liking to them.
Little do they know that they are about to become embroiled in an exciting adventure that they'll never forget!
Have you ever wondered what it would look like if Walt Disney tried to emulate Alfred Hitchcock? Well, now you needn't wonder anymore.
Enjoy more movies that will take you to Greece.
Castaway (2000)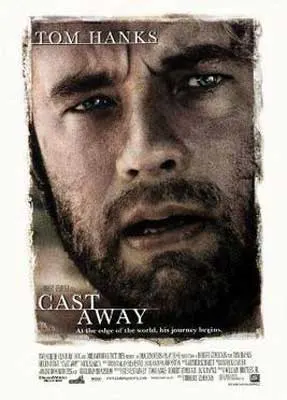 You can't really talk about island movies without highlighting Castaway, a dramatic story of survival that gave pedestrians even more iconic quotes to yell at Tom Hanks in the street.
Whilst flying out to Malaysia to sort out a work problem, FedEx systems analyst Chuck Noland's cargo plane is caught in a storm and crashes into the Pacific Ocean.
He finds himself washed up on the shores of a small, unknown island, and appears to be the only survivor.
With only the bare remnants of the contents of some of the FedEx packages to help him, he must make shelter, collect water, and find food if he plans on being alive when he is found.
That is IF he is found.
This is truly Hanks' film; the audience quickly becomes invested in his well-being, and every victory or setback, however small, carries a huge emotional impact.
You may need to dry your eyes at some point while watching.
I Remember You (2017)
In this dual-storyline Scandinavian thriller, we are introduced to two protagonists: Freyr, a detective, and Katrin, a woman trying to renovate an old house with her husband Garðar and friend Líf.
Freyr is attempting to find out the reasons why an old woman hanged herself outside a local church. It seems she was obsessed with the disappearance of an 8-year-old boy many years ago.
Katrin and her companions have journeyed to an abandoned hamlet on a mostly inaccessible island in order to turn some of the dwellings into a hotel for the tourist season.
But the longer they are on the island, the more Katrin believes that the place is haunted.
Gradually, the two storylines begin to merge, as pieces of an old, mysterious puzzle come together.
Based on a novel by Icelandic crime fiction author, Yrsa Sigurðardóttir, seek this out if you're a fan of films about islands and Scandinavian crime TV shows.
Check out some more Icelandic movies!
Cool Runnings (1993)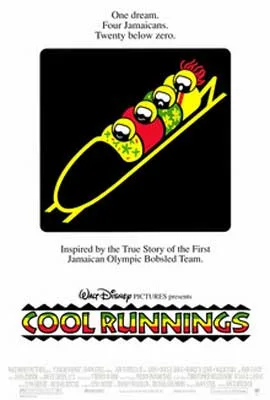 Jamaican sprinter Derice is all set to represent his country at the 1988 Summer Olympics when he is tragically tripped in the qualifying race and misses his chance.
However, he discovers that perhaps he can make it to the Olympics after all, just not in the season he was expecting.
It turns out that sprinting can be applied to some of the Winter Olympics sports, so he decides to try and put together the first Jamaican bobsled team.
With a disgraced former athlete as a coach, and teammates that include the man that tripped him in the first place, it's going to take a lot of training to get these guys to the Olympics, let alone the end of the track!
Cool Runnings is hugely enjoyable and is one of the most feel-good movies about islands ever made.
Try out some of these other Jamaica-based movies.
The Vanishing (2018)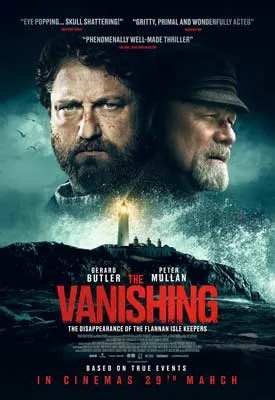 In the early days of the 20th century, three men begin a six-week shift tending to the remote lighthouse of Flannan Isles off the west coast of Scotland.
One day a storm breaks on the island, and with it comes an unusual event: the three lighthouse keepers find an unknown man and a mysterious wooden chest washed up on the shores.
Although they think the man is dead, he suddenly revives and attacks them, causing one of the keepers to kill him in self-defense.
Upon opening the chest, they find it is filled with gold bars.
Can they keep all of this to themselves? Will they be able to live with the consequences? And will anyone come looking for this loot?
Based on an unsettling and mysterious true story, this is one of the most nerve-wracking island movies on this list.
The Beach (2000)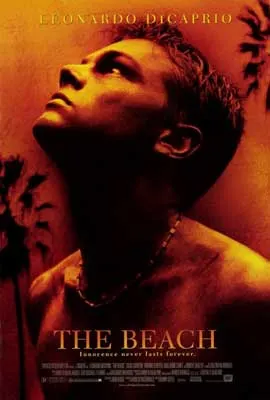 While traveling in Thailand and looking for adventure, American tourist Richard encounters a man named Daffy in a backpackers' hotel.
Daffy tells Richard of a secret island paradise, and that he used to live there. Later, he commits suicide, leaving only a map of how to get to the island for Richard to find.
Persuading two French tourists to come with him to the island, Richard finds that it is indeed a paradise. But then, they meet the community Daffy used to belong to, and things begin to get nasty.
Adapted from the novel by Alex Garland, The Beach is one of those island adventure movies best watched in a group (or if you're a big Leonardo DiCaprio fan).
Watch even more movies based on great books.
Io Island (1977)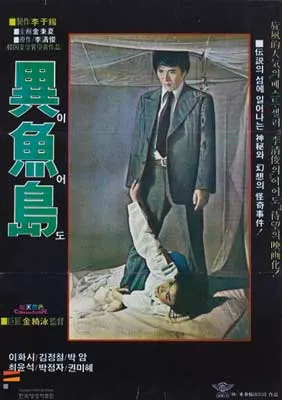 "Those who see Ieodo are doomed to die."
Thought of as a Korean Wicker Man by some, this suspenseful mystery is one of the most cryptic island movies on this list and will keep you guessing right up until the end.
While on a trip out to the island of Ieodo (sometimes translated as Io Island), the environmental activist and journalist Chun seems to disappear without a trace.
On his trail are two people – an employee of the hotel who organized Chun's boat trip to the island, and a former newspaper work colleague.
Their journey takes them into a deeply unusual community full of folklore and legend, and that also seems to be populated exclusively with female divers.
Director Kim Ki-young does not flinch from showing shocking images to his audiences, and the climax of Io Island was originally removed from some prints.
But if you enjoy tropical movies set on mysterious islands that play with your expectations, this is for you.
Discover even more Korean movies to watch now.
Jurassic Park (1993)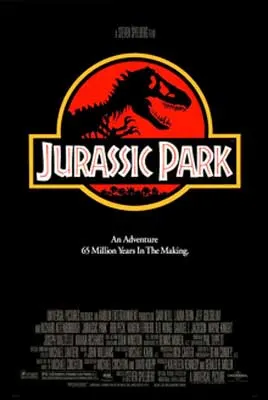 Do you like films about islands from iconic 90s books? Do you enjoy dinosaur movies? Are you a fan of Steven Spielberg movies?
Even if the answer isn't yes to all of the above, you'll probably enjoy Jurassic Park.
The story revolves around the wealthy industrialist John Hammond, whose team of scientists have found a way to recreate living dinosaurs from fossils trapped in amber.
In order to capitalize on this achievement, Hammond designs a dinosaur theme park that patrons can visit, built on a remote island that he owns.
But before it can open to the public, he needs approval from several different groups.
So, he invites a collection of people consisting of scientists, lawyers, and some young relatives of his to come and try the park out. Surely nothing can go wrong?
By now, there must only be eight or so people who haven't heard of this seminal 90s action-adventure extravaganza. And if you're one of those people, then you're in for an absolute treat.
Although the movie is filmed in Hawaii, technically, it's also a movie set in Costa Rica.
Read even more Costa Rica-set books like Jurassic Park.
The Lighthouse (2019)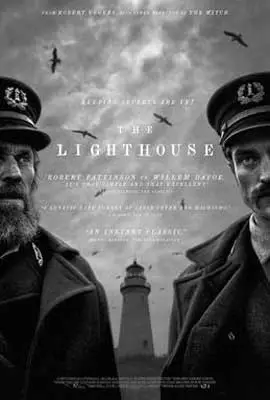 Sometimes island movies like to play with your mind, and The Lighthouse is no exception.
Exploring what isolation will do to the human mind, this cerebral, black-and-white cinematic experience (or ordeal, depending on who you ask) definitely splits the crowd.
Set during the late 19th century in New England, we follow the young Ephraim Winslow, who has just been deposited on a small, rocky island to be the new lighthouse keeper, or "wickie."
He'll be working under the strict supervision of Thomas Wake, a seasoned wickie himself and though quite superstitious, well-used to the lonely location and lifestyle.
As time draws on, Winslow begins to bond with Wake, even though the work he performs is arduous and grim.
He does wonder though: Wake is the only one allowed to service the main light itself. Winslow is not allowed to even go near it. What does Wake do up there?
This is one of the most foreboding, surreal, and graphic (in more ways than one) films about islands on this list.
Tomb Raider (2018)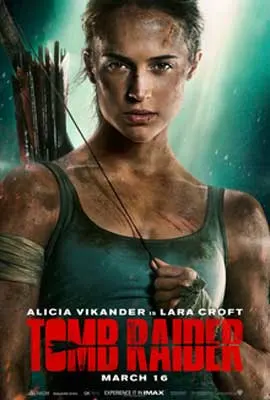 Ever since her adventurer father disappeared when she was barely a teenager, Lara Croft has been a wayward soul.
Now twenty-one years old and barely making the rent as a bike courier in London, she has consistently refused the fortune and empire that her father left her, preferring to forge her own path.
But now life is conspiring to make her choose that predestined path, so she decides to reject her father's final wishes and journey to the Japanese island where he was last seen.
The road will be hard – even getting to the island could be fatal – but Lara's survival skills are honed, and she's ready for the challenge.
Based on the popular 90s video games and given a more serious and hard-hitting treatment than previous adaptations, Tomb Raider is a highly entertaining, action-packed thrill ride.
This is definitely one of the island adventure movies that require you to have some popcorn.
Shutter Island (2010)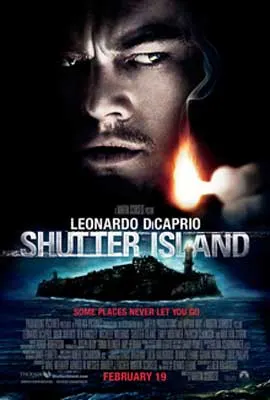 The year is 1954, and U.S. Marshal Teddy Daniels is traveling with his partner Chuck Aule to Shutter Island, close to Boston Harbor.
They're both heading into Ashecliffe Hospital, a heavily guarded hospital for the criminally insane, to investigate the disappearance of one of the inmates.
Because of the high level of security – combined with the island's inaccessibility – escape should be impossible, and yet someone is missing.
To make things worse, Teddy and Chuck will have to deal with nervous guards, difficult witnesses, and the mysterious lead psychiatrist Dr. Cawley.
Movies about islands can get into a paranoid headspace, but Shutter Island takes things to another level.
King Kong (2005)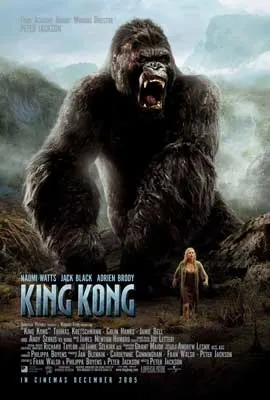 It's 1933, and the Great Depression is having a devastating effect on the populace.
In order to finish his film and get himself out of financial troubles, filmmaker Carl Denham hires actress Ann Darrow as his leading lady and whisks her and a crew out to sea to film.
Their destination is the mysterious Skull Island (though only Denham knows that), where they're sure to get some great footage that will make a hit movie.
However, their arrival on the island is less than stellar, and after having run aground, they find that there are more than just dangerous native peoples to watch out for.
For this is the realm of Kong, the 25-foot-tall ape king of the island.
Seeing a new route to fame and fortune, Denham captures Kong and brings him back to New York to exhibit to the people, which can only go well…
Writer/director Peter Jackson was a huge fan of the original 1933 movie, and this updated version is a labor of love.
It's also one of the most effects-heavy and spectacular island movies on this list.
Swiss Army Man (2016)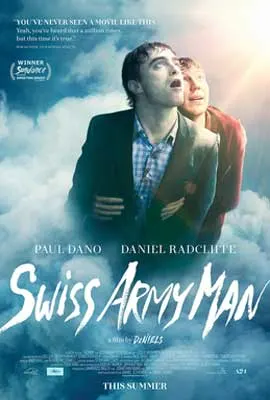 I don't think there's any movie like Swiss Army Man, let alone any other island movies.
We drop in on the supposedly final moments of Hank Thompson, a castaway on an island so small and isolated that he has decided to take his own life in despair.
However, his attempts at a dignified yet definitive end are thwarted by the arrival of a dead body, which washes up on the beach in front of him.
Little does he know that this is no ordinary body; it's the Swiss Army Man! And he's got more utilities and tricks up his sleeve than, well, you know.
Full disclosure, this movie starts off with some pretty low-brow humor that may put off potential viewers.
But I assure you that beyond the childish jokes is a heartwarming gem of an island film that will leave you with a big grin on your face.
Join The Uncorked Reading Challenge Today
---
Travel around the world with the Uncorked Reading Challenge. Get the best book and movie recs straight to your inbox. Sign Up Now.
Pirates of the Caribbean: The Curse of the Black Pearl (2003)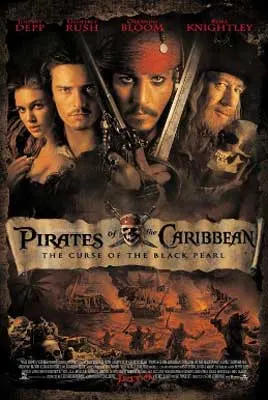 And now for one of the most well-known island adventure movies in the world, not least because it was such a surprise hit way back in 2003.
Having grown up with a secret gold piece of pirate treasure, the governor's daughter Elizabeth Swann is shocked when her port town is attacked by pirates looking to reclaim it.
These men sail on the Black Pearl, a legendary ship that leaves no survivors, though Elizabeth is kidnapped for reasons unknown.
On her trail is Will Turner, a young blacksmith whom Elizabeth took the gold piece from years ago to keep his pirate origins a secret.
His companion is the haphazard and deranged Captain Jack Sparrow, formerly of the Black Pearl, and he wants it back.
It's fair to say that no one expected Pirates of the Caribbean to take off in quite the way it did, and it's true that there were some diminishing returns as the franchise went on.
But this original entry is one of those rare things in Hollywood: a genuinely fun adventure movie.
The sword fights are thrilling, the set pieces are exciting, the soundtrack is iconic, and both Johnny Depp and Geoffrey Rush steal the show with their piratical antics.
Watch even more tropical movies set in, about, and from the Caribbean.
The Truman Show (1998)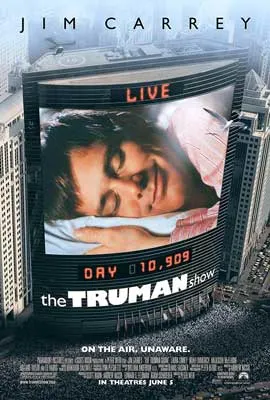 Truman Burbank knows things; he knows that the island of Seahaven is the best place to live, that he's deathly afraid of water, and that he wants to see the world someday.
What he doesn't know is that his whole life is artificial, because he's the oblivious star of The Truman Show – the world's most popular "reality" TV show.
His groceries are product placements, his family and his friends are actors, and the sky is literally a painted ceiling. Can his desire to leave town lead him to the real world?
This is not one of your regular island movies.
The Truman Show remains prescient and relevant even to this day, and Jim Carrey's likability may distract you from how dark this movie really is. Essential viewing for our modern age.
Matango (1963)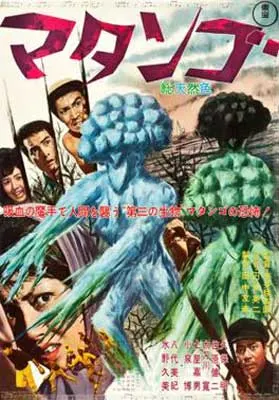 Told in flashback from the perspective of a man in the hospital named Kenji Murai, we follow a group of people on a day trip out on a yacht, with Kenji among them.
After they get caught up in a storm, the group lands on a seemingly deserted island. They have limited food supplies, but there are freshwater pools and a large field of mushrooms to eat.
Later, they discover another wrecked boat, covered in an unusual fungus. Soon after, they are attacked by disfigured unknown assailants, and members of the party start to behave strangely.
The nightmare has begun.
If you're after films about islands with a strong, creepy atmosphere, look no further than Matango, one of Japan's most distinctive forays into body horror.
The Rock (1996)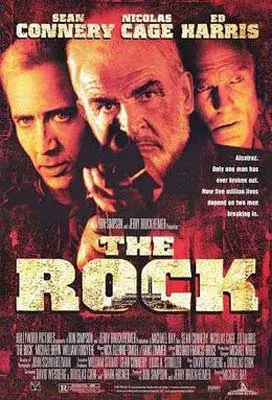 When an embittered army General takes over Alcatraz Island and threatens to launch gas-loaded rockets at San Francisco, it's up to just two men to stop him and rescue the hostages.
Aided by an elite Navy SEAL team, chemical weapons specialist Dr. Stanley Goodspeed must team up with the only man to ever escape Alcatraz: former British Secret Agent John Mason.
But when the Navy SEAL team is eliminated by the General's men, it's left to Goodspeed and Mason to complete the whole mission alone.
Perhaps the strongest draw of island movies like this is the cast, and in this case, we have Nicholas Cage as Goodspeed and Sean Connery as Mason.
And with Michael Bay directing, things are going to get explosive.
Mamma Mia! (2008)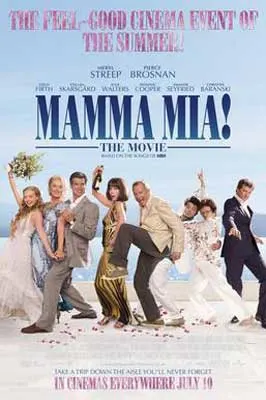 Any fan of pop music and wedding movies has at least heard of Mamma Mia!, the jukebox rom-com musical that took the world by storm in the summer of 2008.
Based on the stage show of the same name, the story weaves together the lyrics of some of the most chart-topping hits from Swedish musicians ABBA.
Set on a fictional Greek island, bride-to-be Sophie reveals to her bridesmaids that she has invited three men to the wedding without her mother's knowledge.
This is because any one of them could be her real father, and she doesn't know who it is. Hopefully, the truth will come out in time for the right one to walk her down the aisle.
Honestly, the plot doesn't really matter, and you'll probably forget about it as you bop along to one of the most uplifting island movies ever made!
Watch even more fun and light wedding movies.
Read more about and grab your favorite island adventure movies and books here:
Express VPN – Using Virtual Private Networks (VPNs) allows you to view movies worldwide – and they help keep your information safe. Our writers couldn't have such diverse film reviews without a VPN.

Amazon Prime Video – Stream thousands of ad-free movies and TV series on demand with Prime Video.

Audible Plus: From Amazon, listen to Amazon Originals, podcasts, and audiobooks. They add new titles every week.
Amazon Prime Video | Netflix | IMDb | Hulu | Max
Save The Best Films About Islands For Later: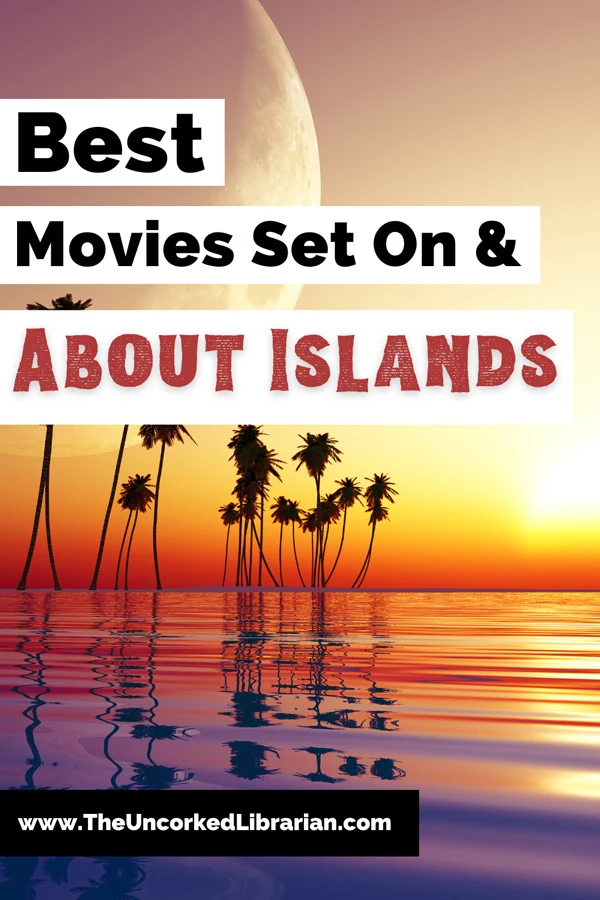 What are your favorite tropical movies?
Do you have favorite island movies? And, do you like to watch movies about big island countries or smaller tropical islands? Would you prefer to watch horror or fluffy movies? Let us know in the comments.
Before you go…
Our Caribbean and island movie lists were inspired by our travels to Aruba. Aruba is full of great attractions, beaches, delicious restaurants, and rescued donkeys.
Related Articles: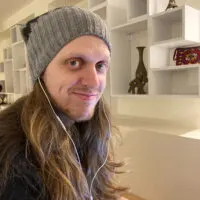 Jeremy (pronouns: any) is an autistic writer, hobbyist, and movie buff, as long as that movie is Labyrinth. Since leaving the corporate world behind in 2018, he has read more books than he thought possible. True to his British upbringing, his first instinct in any given situation is to put the kettle on.