14 Great Caribbean Movies To Watch Before You Go
Island hop with these Caribbean movies – from, about, and set in the Caribbean – to take you there.
Nothing beats a sunny vacation to the Caribbean, especially if you are craving gorgeous blue waters, white sand, tropical drinks, and a little R&R.
However, there is so much more to the Caribbean than just tourism – and the islands are filled with culture, food, and a less-than-ideal history of colonialism, corrupt rulers, racism, and even war.
Below, discover some of the best movies about the Caribbean sure to teach you more, including periods in history like the Cuban Revolution and claustrophobic and terrifying times under dictatorships.
On a lighter note, we could not skip Caribbean films filled with adventure, pirates, and a little cheese. You are probably already familiar with The Pirates of the Caribbean and How Stella Got Her Groove Back…
So, keep reading for some of our top movies set in the Caribbean – including many filmed there – and be sure to let us know your favorites in the comments. Let's get started!
Watch even more of the best island movies, big and small.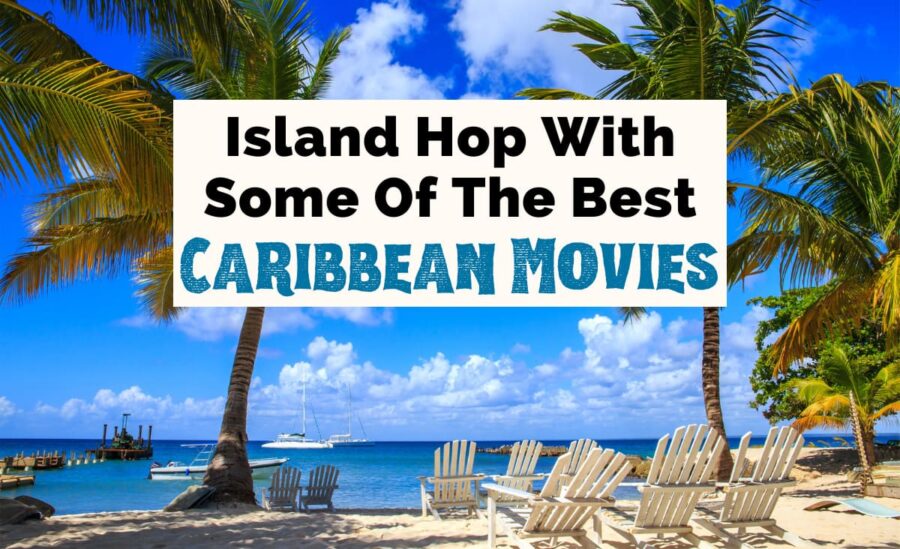 Grab your favorite books and movies about Caribbean countries here:
Express VPN – Using Virtual Private Networks (VPNs) allows you to view movies worldwide – and they help keep your information safe. Our writers couldn't have such diverse film reviews without a VPN.

Amazon Prime Video – Stream thousands of ad-free movies and TV series on demand with Prime Video.

Audible Plus: From Amazon, listen to Amazon Originals, podcasts, and audiobooks. They add new titles every week.
14 Best Caribbean Movies
Cool Runnings (1993)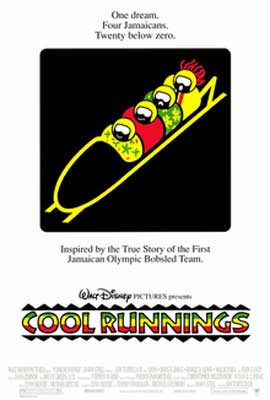 Having had his chance at a spot in the 1988 Summer Olympics ruined by bad luck, Jamaican sprinter Derice decides that he's going to find a way to represent his country anyhow.
So he proposes something that no one else has ever or could ever have thought of before: sun-drenched, tropical Jamaica is going to have its first-ever winter bobsled team!
With an unlikely group of fellow athletes and a disgraced former champion as a coach, can these Olympic hopefuls succeed at sledding despite never having seen snow before?
Cool Runnings is one of the most famous Caribbean movies on this list, and one of the best feel-good sporting movies about the Caribbean.
Based on real events, there is some dramatic license taken with the narrative (the cold reception given to the Jamaican team was, in reality, much more amicable).
But it's refreshing to see a film about sports that actually celebrates good sportsmanship.
Watch even more great Jamaican films.
Pirates of the Caribbean: The Curse of the Black Pearl (2003)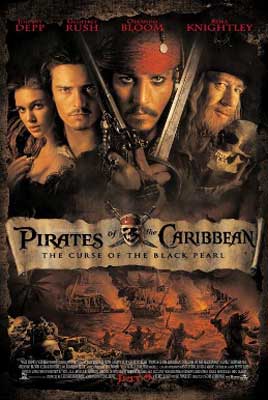 You can't talk about movies set in the Caribbean without mentioning the nautical elephant in the room.
Set during the times of the British Empire's naval supremacy, this swashbuckling adventure follows several key protagonists who first come together in the Jamaican settlement of Port Royal.
Will Turner is a blacksmith and is besotted with Elizabeth Swann, the governor's daughter. They both go way back, but the class divide keeps them from each other.
However, when mysterious circumstances bring the Black Pearl – the legendary pirate ship – to Port Royal, Elizabeth is kidnapped and Will must race to rescue her.
His only help in this is the shambolic yet captivating Captain Jack Sparrow, a man who staggers seemingly to the beat of his own drum.
Despite diminishing returns in the POTC franchise, the first installment is one of those rare things: a genuinely fun adventure movie.
With great set pieces, powerful performances, and plenty of fun, silly moments, The Curse of the Black Pearl is one of the best Caribbean films.
If you love all things pirate, try these shipwreck books, books about ships, or mermaid tales.
Santa & Andrés (2016)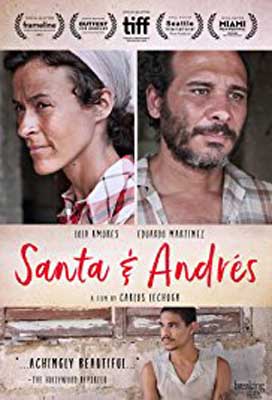 The year is 1983, and gay Cuban writer Andrés has been under house arrest in his homeland for 8 years for being critical of the governing regime.
One day, he finds he is accompanied by Santa, a local peasant woman who has been tasked with watching over Andrés for three days and preventing him from leaving his home.
The government and its officials tell Santa plenty of slanderous lies about Andrés, but she does not share their views.
In fact, over the course of the three days, Santa and Andrés become friends and unlikely allies, as Andrés attempts to write a new book – one that must be kept secret from his guards.
Banned in Cuba, this is a powerful story of friendship, oppression, and marginalization, and is one of the most compelling Caribbean movies on this list.
Behavior (2014)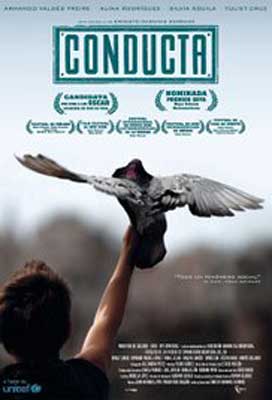 Based in an elementary school in Cuba, Behaviour is one of the most poignant Caribbean films about young love and the impact a teacher can have on your life.
Carmela is an aging teacher who has great sympathy for kids who come to her class from broken families and places of poverty.
One such child in her class is 11-year-old Chala; he often acts out in class, sometimes getting into trouble with fighting.
To make money for his family, he trains dogs for illegal dog fighting, as well as pigeons.
He also cares deeply about his friend Yeni, who doesn't have the right to attend school because of her father's circumstances.
In order to give these kids a chance, Carmela goes up against the higher-ups of the school, who want her dismissed because of her defiant compassion.
Behavior is one of the best Caribbean movies to deal with social issues in Cuba, and anyone who has struggled through a broken education system will have a lot to engage with here.
Sensei Redenshon (2013)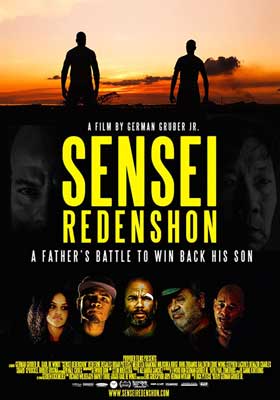 Following his illegal escapades in gambling and street fighting, Sandro has spent a significant amount of time in jail.
Upon his release, he works towards reconnecting with his son Shendel, with whom his relationship has broken down.
But in a tragic move, it seems that the apple has not fallen far from the tree, because Shendel – who is now 20 years old – has entered into the underground world of illegal street fighting himself.
His desire for easy money has led him onto the same downward spiral as his father, and in order to save Shendel from an early death, Sandro is going to have to re-enter a world he thought he'd left behind.
As a joint Dutch/Curaçaoan venture, Sensei Redenshon was filmed entirely in Papiamento, a Portuguese creole language widely spoken in the Dutch Caribbean islands.
Don't let having to read subtitles put you off from seeing one of the most dynamic martial arts movies about Caribbean countries to come out in recent years.
Tropico de Sangre (2010)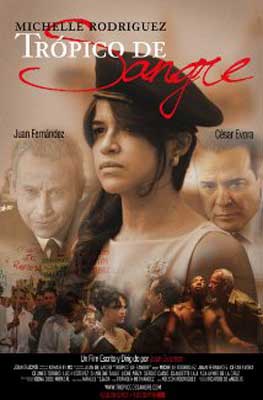 Under the claustrophobic stranglehold of Rafael Leónidas Trujillo Molina, the Dominican Republic has been held in the grip of a dictatorship since the 1930s.
Now that the 1960s are beginning, three sisters from a wealthy family decide to try and bring an end to the reign of "El Jefe."
Patria, Dedé, and Minerva Mirabal were instrumental in forming a resistance movement against Trujillo and were to pay a heavy price for their involvement.
However, when tragedy strikes – and is made to look like an unfortunate "accident" – it galvanizes the masses of the Dominican Republic to rise up and take action.
Tropico de Sangre is not only one of the best movies about the Caribbean to cover the political turmoil of the Dominican Republic but also a powerful case study of the bravery of three women against overwhelming odds.
Take The Uncorked Reading Challenge!
Travel around the world with our Uncorked Reading Challenge. Never be late to the party with unique new book releases. Get the latest movie and book lists straight to your inbox.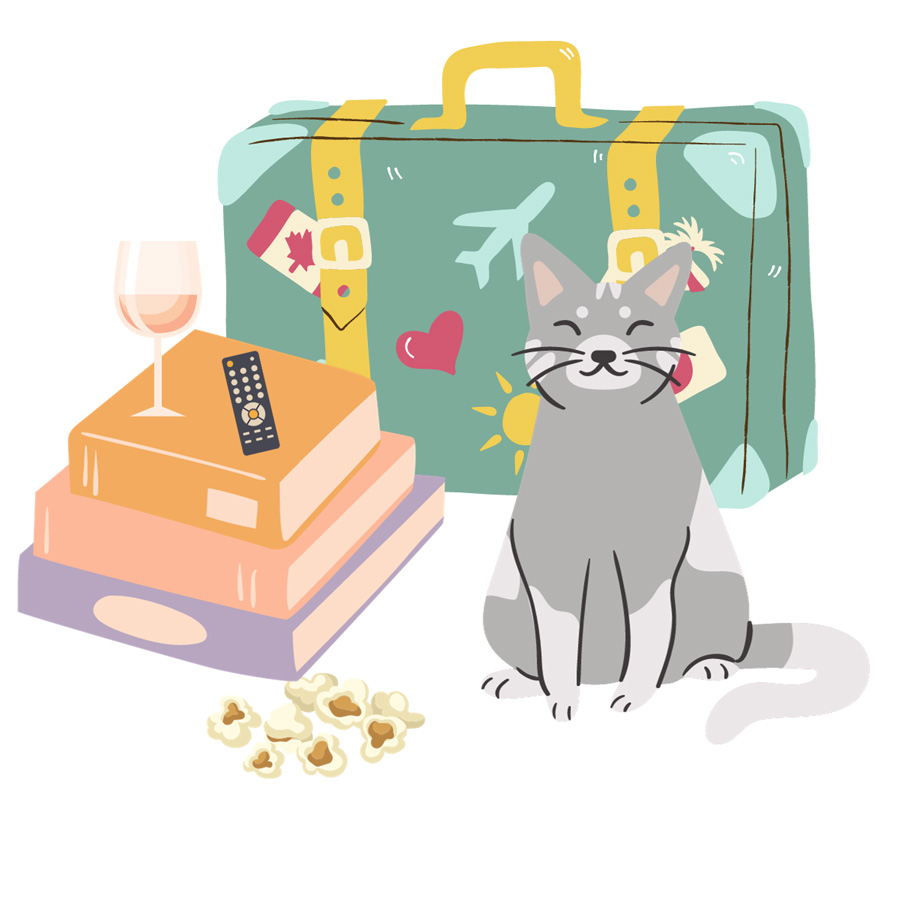 And the Dish Ran Away With the Spoon (1992)
Just how much of Caribbean television is actually Caribbean? How many movies shown on Caribbean TV are Caribbean movies?
How much is imported in from the North and the USA, and what effect has it had on Caribbean culture and its people?
Those are the main questions at the center of this documentary from Trinidad and Tobago, compiled by co-directors Tony Hall and Christopher Laird.
With so many programs broadcast in the Caribbean being made and sent from the outside, its influence has seemingly had a dramatic effect on the people living there.
This informative film shows how Caribbean culture is suffering a form of erasure, and how incorrect outside opinions are giving Caribbean viewers a distorted idea of the wider world.
With all the great invented and embellished Caribbean films to choose from, don't forget to give nonfiction gems like And the Dish Ran Away With the Spoon a chance – it is worth your time.
Children of God (2010)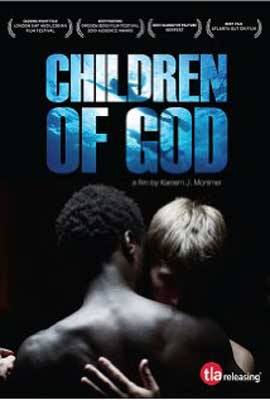 In this dramatic exploration of homosexuality in the Bahamas, we follow Jonny, an artist and painting student who has been sent to a remote island by his teacher in order to hone his craft.
There, he meets the young Romeo, a handsome, self-confident guide for Jonny, who begins a relationship with him despite the fact that he already has a girlfriend.
While struggling to live up to the expectations of his teachers, Jonny must also deal with the machinations of Lena Mackey, an alt-right, middle-aged, anti-gay activist.
Lena believes that getting the community together to help restrict the rights of the LGBT community will fix all of the problems in her life, especially those with her husband.
Can Jonny find artistic inspiration amidst all the chaos of bigotry?
Despite having a low budget, Children of God manages to tell a dramatic and unflinching story.
It also has some of the most excellent acting and top-level cinematography of all the movies set in the Caribbean on this list.
Black Mother (2018)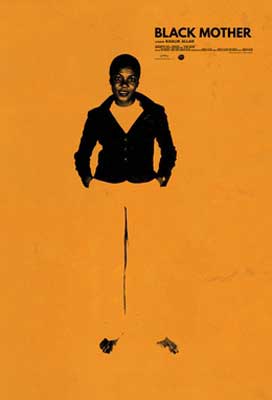 Part visual poem, part emotional film collage, Black Mother is a documentary that celebrates and explores all aspects of the country of Jamaica.
A project of director Khalik Allah, created as he revisited his ancestral homeland, we are shown everything – and I do mean everything – from the beauty of the rainforests to the stark contrast of the red-light districts.
This is a visceral, tactile, sometimes confusing, and sometimes overwhelming movie, and is definitely one of the most cerebral Caribbean films on this list.
The Harder They Come (1972)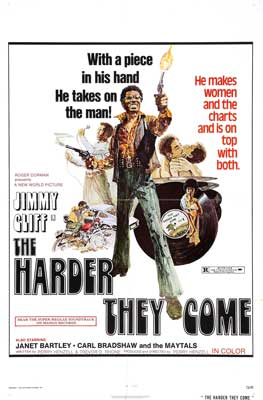 Desperate to find work in order to make ends meet, Ivanhoe "Ivan" Martin will take any job going.
Having lost all his possessions and finding a taste for city life, he works his way through a number of menial jobs before finding himself in a position to record a song for a record producer.
Ivan has a good voice, but the producer is corrupt and exploits Ivan for most of the income the record will produce.
Deciding to fight the corruption, the cops, and anyone else who thinks they can get in the way of his success, Ivan begins a life beyond the law.
On the back of his song "The Harder They Come," Ivan becomes an outlaw/folk hero. But what goes up must eventually come down.
With the vocal and acting talents of star Jimmy Cliff, The Harder They Come is an exciting thriller that was praised on its release for its naturalistic portrayal of Jamaican life, and Jamaican Patois.
Those who struggle with strong accents may need subtitles to enjoy Caribbean movies such as this.
Kafou (2017)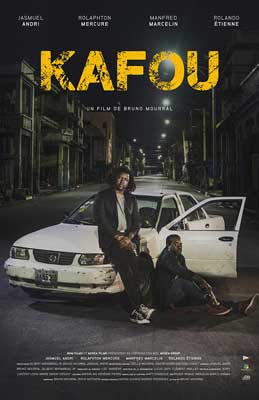 There are only three rules Doc and Zoe need to follow on their mission to deliver an unknown package: Never open the car windows, never open the trunk, and never stop the car.
Unfortunately for the two men, they end up breaking all of those rules as the night goes on.
What begins as a simple delivery soon spirals into a tense, adrenaline-fuelled nightmare, as both men are pushed to the limit by seemingly everyone and everything in Port-au-Prince, Haiti.
If you're a fan of gun-toting and car-based thrillers that go off the rails, Kafou could be one of the best Caribbean movies for you.
Even with a slim runtime, this small, low-budget mini-movie packs a powerful punch and will have you on the edge of your seat.
Dirty Dancing: Havana Nights (2004)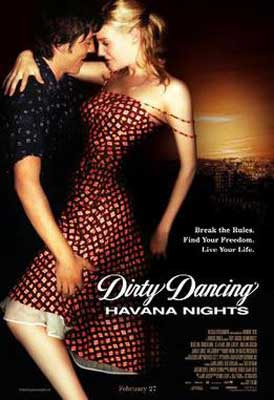 Sometimes Western cult classics get remade into movies set in the Caribbean, and sometimes people think that the result is even better than the original!
That's what's up for debate with Dirty Dancing: Havana Nights, a remake of the 1987 original phenomenon with Jennifer Grey and Patrick Swayze that's been transposed to Cuba in the 1950s.
Here, the bookish Katey has been taken from her American high school midway through her senior year and transplanted to Cuba during the Cuban Revolution.
While mingling with the American rich kids that she is now being schooled with, she meets the charismatic Javier, who is waiting tables for them all.
When she catches him dancing to a street band later on, her love of Cuban music – and of Javier – begins to blossom.
Maybe they'll even enter the big dance competition, who knows?
With Diego Luna in place of Patrick Swayze in one of his earlier roles, this sizzling musical romance hits all the right notes.
How Stella Got Her Groove Back (1998)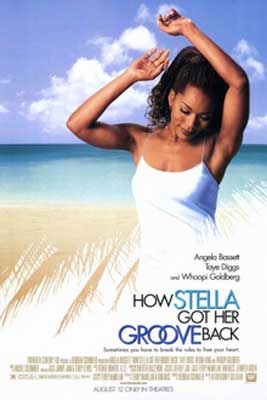 To the casual observer, single parent Stella Payne is living the high life, and as a powerful California stockbroker, she is on the top of her game.
But Stella's constant work schedule leaves no time for fun and relaxation, so her lively friend Delilah persuades her to take a much-needed vacation in Jamaica.
While there, Stella meets the charismatic Winston Shakespeare, and although it takes a little time for Stella to warm to the idea, the two begin a relationship.
However, problems come from other people's opinions about the pair, seeing as Stella is twenty years older than Winston.
And her job may not be as secure as she once thought…
This is a peak 1990s romantic comedy-drama, complete with a strong supporting turn from Whoopi Goldberg as Stella's friend Delilah.
Don't miss out on one of the most heartwarming and emotional Caribbean films!
Freda (2021)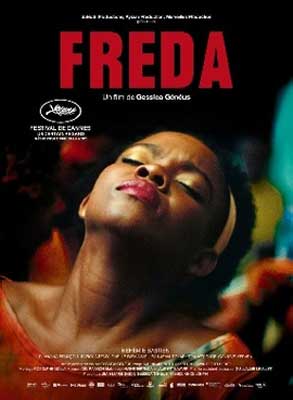 In her popular neighborhood in Haiti, Freda lives with her family and gets by on the money they make from their small street food shop.
Despite having a loving and involved family life, their existence is constantly under threat from frequent violence, gun fighting, and crime.
As a possible way of leaving it all behind, Freda has the affection of a rich potential suitor. But his wealth appears to come from corruption – corruption that has a direct impact on Freda's community.
Will she make the right moral choice? Or will the pressures of wanting safety and security force her to make a decision she will regret for the rest of her life?
There is so much emotion in every scene in this Haitian entry into the Caribbean movies canon.
Written and directed by Gessica Geneus, Freda was Haiti's submission for the Best International Feature Award at the 2022 Academy Awards.
Grab your favorite books and movies about Caribbean countries here:
Express VPN – Using Virtual Private Networks (VPNs) allows you to view movies worldwide – and they help keep your information safe. Our writers couldn't have such diverse film reviews without a VPN.

Amazon Prime Video – Stream thousands of ad-free movies and TV series on demand with Prime Video.

Audible Plus: From Amazon, listen to Amazon Originals, podcasts, and audiobooks. They add new titles every week.
Amazon Prime Video | Netflix | IMDb | Hulu | Max
Save These Movies About The Caribbean For Later: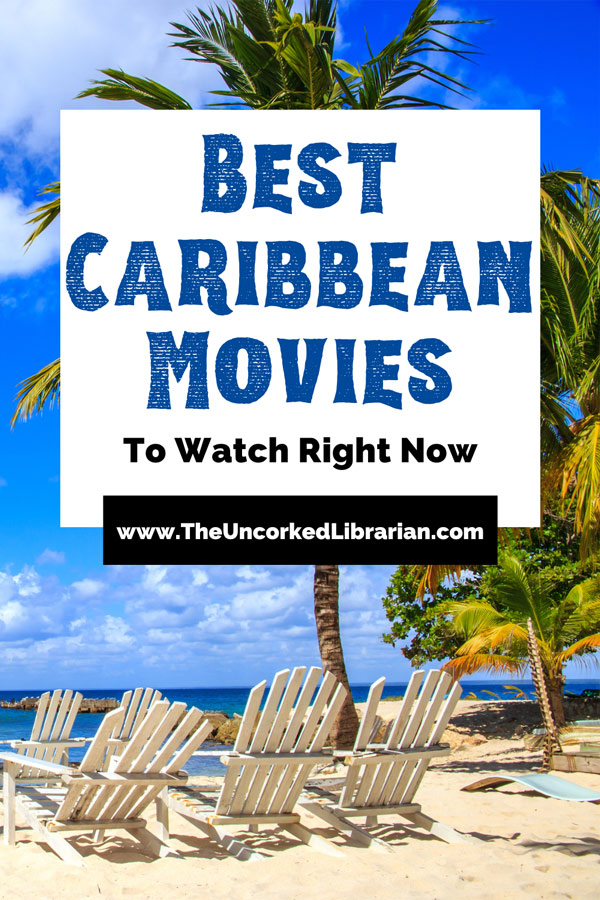 What are your top movies set in the Caribbean?
Do you have a favorite Caribbean movie? And, what is your favorite place to visit in the Caribbean? Let us know in the comments.
Related Articles: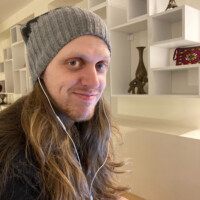 Jeremy (pronouns: any) is an autistic writer, hobbyist, and movie buff, as long as that movie is Labyrinth. Since leaving the corporate world behind in 2018, he has read more books than he thought possible. True to his British upbringing, his first instinct in any given situation is to put the kettle on.