12 Fantastic Jamaican Movies To Watch Now
Travel across the Caribbean with these Jamaican movies to teach you more and take you there.
Many love to travel to the Caribbean islands and Jamaica as tourist destinations, especially for that crystal clear water, endless and toasty sun, and tropical drinks.
However, there is so much more to Jamaica, including its culture, history, people, and beauty, that you don't always see in escapist books and fancy resorts.
Below, watch some of the best movies about Jamaica to teach you more as well as a few set there to transport you abroad with breathtaking scenery.
We'll also showcase movies from Jamaica that might be set in other countries that still shine a light on issues that Jamaicans face today, including racism, poverty, and migration.
Plus, find Jamaican gangster movies and hop in a bobsled. Make great music and dance the night away.
Be sure to let us know your favorite Jamaica movies in the comments as we are always updating our lists and can't possibly name them all. Let's get started.
You might also enjoy our list of the best Caribbean movies to watch.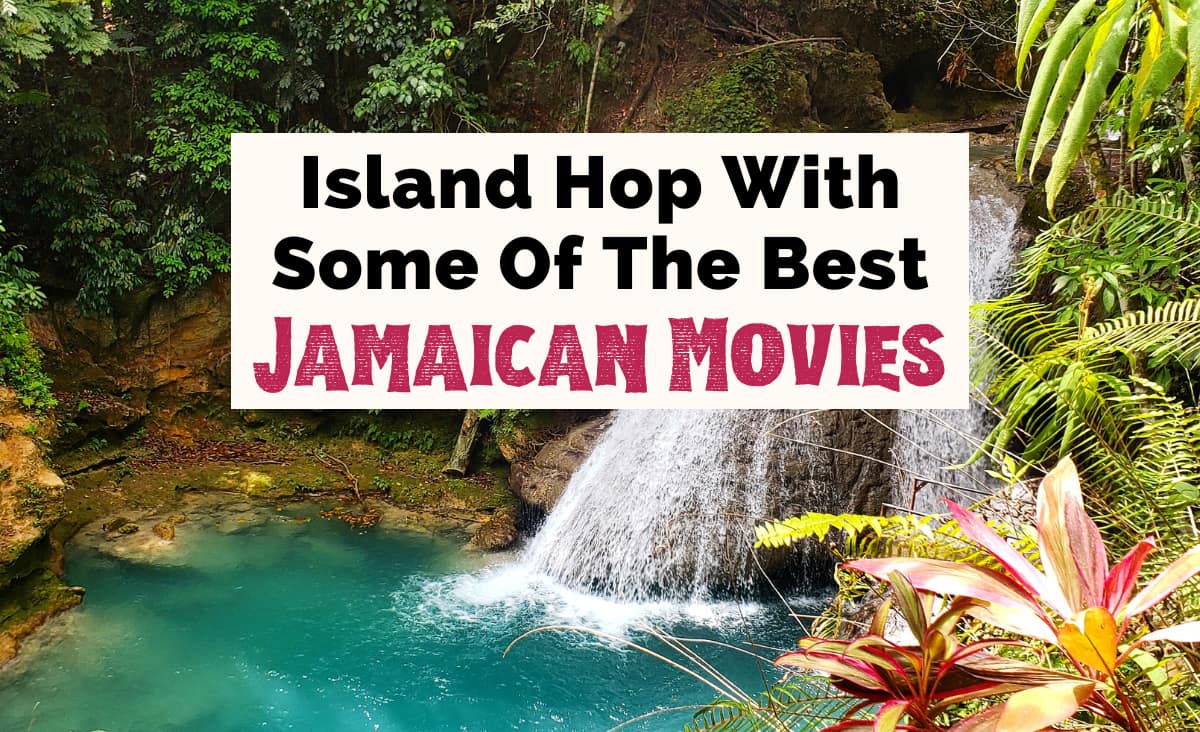 Where to grab your favorite Jamaican films and books:
Express VPN – Using Virtual Private Networks (VPNs) allows you to view movies worldwide – and they help keep your information safe. Our writers couldn't have such diverse film reviews without a VPN.

Amazon Prime Video – Stream thousands of ad-free movies and TV series on demand with Prime Video.

Audible Plus: From Amazon, listen to Amazon Originals, podcasts, and audiobooks. They add new titles every week.
12 Best Jamaican Movies
Cool Runnings (1993)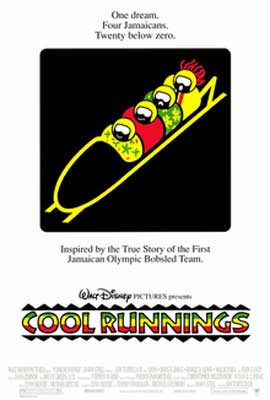 Feel the rhythm! Feel the rhyme! Get on up; it's bobsled time!
In one of the most well-known Jamaican movies ever made, we follow a ragtag team of inexperienced amateurs as they take on the toughest competition of their lives.
After an unfortunate accident means that sprinter Derice fails to qualify for the 1988 Summer Olympics, he decides to try for the Winter Olympics instead.
There aren't many categories he can put his skills to, but one of them is bobsledding, and there just so happens to be a (disgraced) former Olympic coach right here on the island!
With a team consisting of his egg-obsessed best friend, another angrier Olympic hopeful who fell in the same accident, and the man who caused the accident in the first place, they're not exactly a safe bet.
But surely Jamaican confidence and team spirit will prevail?
Loosely based on a true story, this David and Goliath underdog story is fun and heartfelt – not many other movies from Jamaica will have you punching the air with joy as much as this one!
Watch even more classic and iconic island movies.
Countryman (1982)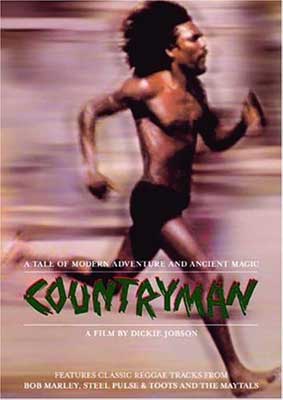 Living mostly in solitude, the life of the fisherman named Countryman is a fairly simple one.
But that simplicity is brought to an abrupt halt when he encounters two Americans who have survived a plane crash on his island.
Little does Countryman know that the two are involved in smuggling goods and that there are some sinister people after them.
Fortunately, Countryman's survival and combat skills should ensure that he and his new friends manage to escape from their pursuers.
It's true that the plot of Countryman is not among the most complicated of all the best Jamaican movies, but nor does it need to be.
As well as being one of the best 80s action adventure movies about Jamaica, Countryman is a celebration of the music, magic, and culture of Rastafari.
In fact, the whole thing was inspired by – and dedicated to – the music and lyrics of Bob Marley and the Wailers.
Black Mother (2018)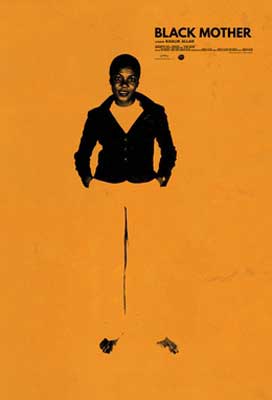 In one of the most dreamlike and surreal Jamaican films on this list, director Khalik Allah ostensibly takes the viewer on a tour of his native country.
We are shown all over the island of Jamaica, from the coast to the villages and beyond, to the schools, hospitals, red-light districts, and countryside.
With each frame, Allah fills the screen with vivid imagery; a boat coming in to dock, rainwater cascading down stone steps, and a doctor and mother having an ultrasound session.
All these scenes are rendered in crystal clarity, oftentimes in slow motion, to maximize the beauty and tactile nature of the moment.
For a cinematic experience like almost no other, be sure not to miss Jamaica movies such as this.
Dancehall Queen (1997)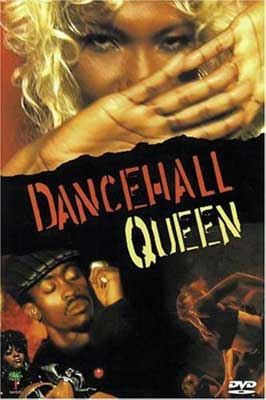 Single mother Marcia is finding it hard to make ends meet.
Working as a street vendor outside a dancehall will only get her so far, so she's been relying on the financial aid provided by gangster Larry, a local gunman.
However, even this relationship won't keep things from spilling over into trouble.
Larry seems to have ideas about Marcia's teenage daughter, Tanya, and another local hoodlum named Priest – the man responsible for the death of one of Marcia's friends – is also on the loose.
When all seems bleak, inspiration strikes Marcia: she's going to dress up into the alter ego Mystery Lady and pit the two men against each other.
She might even win the dance competition at the dancehall she works outside of while she's at it.
With some intense dance moves and a killer soundtrack, Dancehall Queen is one of the best dancing Jamaican movies that you didn't know you needed.
Shottas (2002)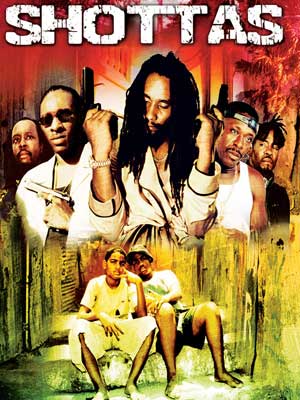 Young wannabe criminal masterminds Biggs and Wayne are not strangers to living the hard way.
As kids growing up on the streets of Kingston, Jamaica, they rob a soda truck and make off with enough money to buy visas to the United States.
Fast forward 20 years and the two friends are working their way up the ranks of the Miami underworld, where their main obstacle to success and riches is the drug kingpin Teddy Bruck Shut.
But if they manage to take him out, they'll be on top of the world.
Unlike other more upbeat Jamaican films, this particular cult favorite takes on a much grittier tone.
This low-budget thriller stars Ky-Mani Marley (you may be familiar with his more famous father, Bob) as the main protagonist in one of the more authentic Jamaican gangster movies.
Babylon (1980)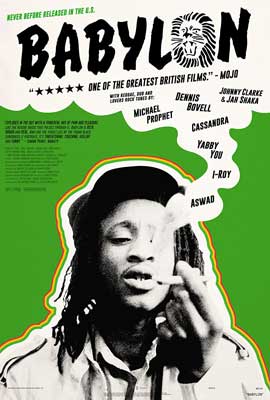 Set in the UK during the turbulent Thatcherite period of the 1980s, Babylon focuses on David, a young Jamaican musician living in South West London.
During the day, David works as a mechanic, but by night he runs a Jamaican "sound system" – a group of MCs playing reggae, ska, and other music for the Jamaican masses.
Despite his ambitions to create and promote music, the working-class David faces daily hardships and racism from many sides, including work colleagues, neighbors, fascist groups, and the police.
Jamaican movies aren't always set in Jamaica, as this hard-hitting British-made feature will show you.
Following mass migration in the mid-20th century, there is a strong Jamaican community in the UK, and Babylon stands as one of the most poignant Jamaican films of the period.
This is a tough, unrelenting watch, but also an important representation of Jamaican culture in the UK.
Smile Orange (1976)
If there's one thing that Jamaica experiences a lot of, it's tourism.
Every year, hundreds of thousands of people head to Jamaica and the Caribbean for their vacation time, and with that comes a booming tourist industry and culture.
Dealing with that phenomenon in this film is Ringo Smith, a smooth-talking con man, waiter, and general hustler.
As we follow him on his day-to-day activities, we see the people and situations he has to put up with, and his efforts to try and exploit the exploiters at their own game.
Directed by Trevor D. Rhone, who also wrote the play the film is based on, Smile Orange is one of the most acidic, cynical, and funny movies about Jamaica on this list.
Like many good satires, it rides the line of comedy and tragedy, reading as hilarious to some and fairly depressing to others. Depending on your global sensibilities, be prepared for either.
Made in Jamaica (2006)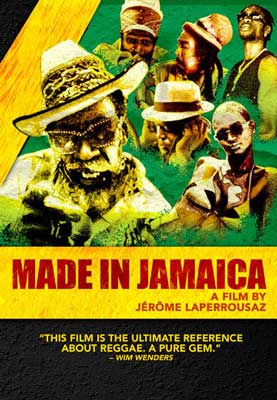 Looking to dive into the Jamaican reggae music scene? Then this is one of the best music-based Jamaican movies for you!
Made in Jamaica features almost entirely live performances from a huge number of Jamaican artists, including Bunny Wailer, Gregory Isaacs, Lady Saw, Toots and the Maytals, and more.
These performances were captured in many venues across Kingston, Jamaica by director Jérôme Laperrousaz, including spots that not many tourists venture into.
There's a lot of passion and energy on display here, and the enthusiasm of the musicians and the crowds will have you bopping along in your seat.
The Harder They Come (1972)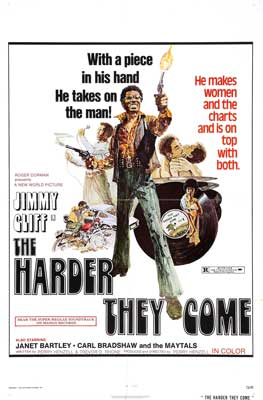 The Harder They Come is another of the best music-based movies from Jamaica, this time in 1972. This is the story of Ivanhoe "Ivan" Martin, who's just a man looking for work.
Having worked small jobs here and there – suffering setbacks and misfortune along the way – Ivan ends up recording a record for a local music producer.
Fortunately for Ivan, the song becomes a hit; unfortunately for him, though, the record producer takes almost all of the money for Ivan's work.
Pitting himself against the corrupt music business institution, Ivan gradually slides into a life of crime and finds himself an unlikely folk hero in the eyes of the people.
But like many folk heroes, Ivan might just be destined to go out in a blaze of glory.
The only thing as glorious as actor/musician Jimmy Cliff's vocal talents is the abundance of strong Jamaican accents to be heard here.
Jamaica films like this sometimes need subtitles in order to catch everything being said, so make sure to have some ready if you need them.
Take The Uncorked Reading Challenge!
Travel around the world with our Uncorked Reading Challenge. Never be late to the party with unique new book releases. Get the latest movie and book lists straight to your inbox.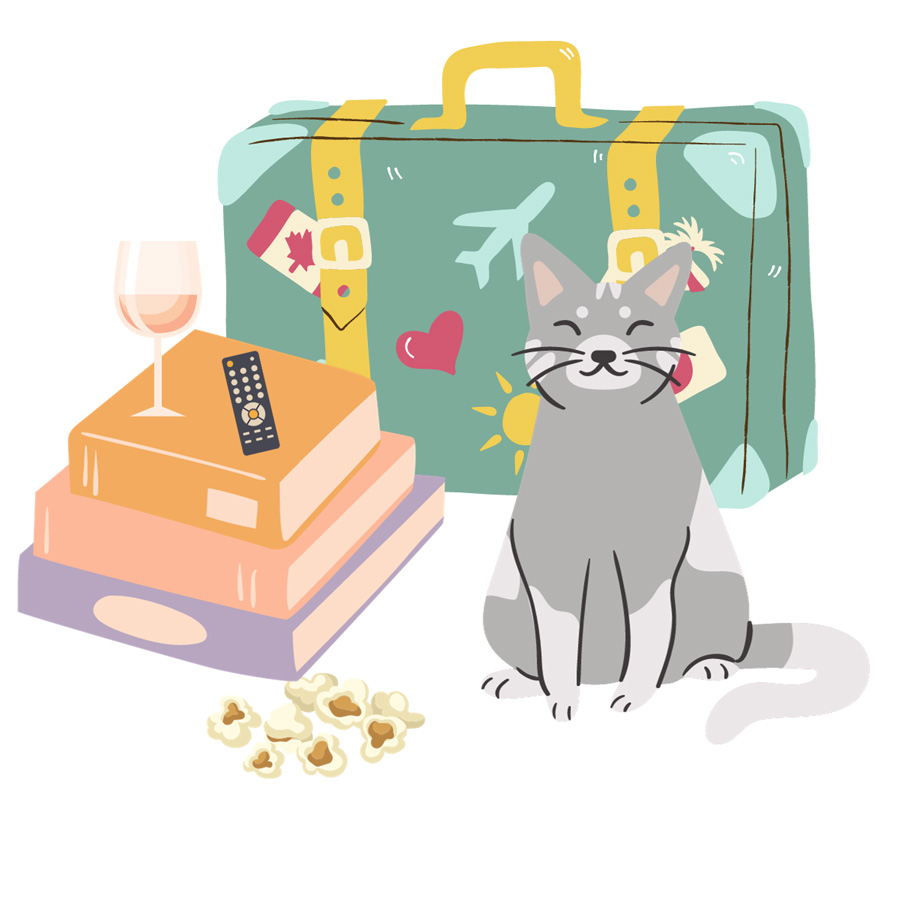 Out the Gate (2011)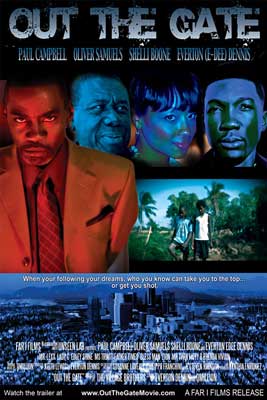 Having survived hardship and misfortune in his native Jamaica, young musician Everton decides to head to the United States in order to make it big in the music industry.
Over time, he manages to start making things work in Hollywood, both professionally and personally, until the ruthless Don of LA starts to put the squeeze on Everton.
Now Everton is under pressure to make ends meet and keep up with the Don's increasing demands. But pretty soon, things start to boil over.
Despite the American setting, the flavor of this story is one hundred percent Jamaican, making Out the Gate the perfect choice for a spot on this Jamaica movies list.
It should be said that Out the Gate is also quite the emotional rollercoaster, with tragic and terrifying lows mixed in with the rest of the drama, providing some stronger stakes for the viewer.
Third World Cop (1999)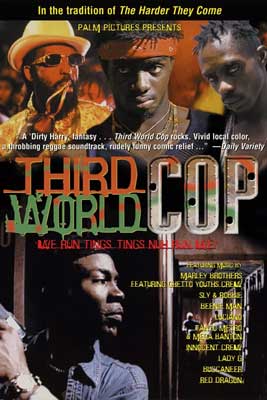 Following the death of his partner at the hands of local criminals in a shootout, undercover cop Capone is reassigned to Kingston, Jamaica, specifically to his old hometown of Dungle.
While there, Capone is reunited with those he grew up with, such as old flame Rita and his friend Ratty.
However, since he left his old neighborhood behind, it seems that Capone and Ratty have gone down different paths, as Ratty is now the right-hand man of an arms trafficking gangster.
Eventually, the two are going to have to have a showdown.
With Jamaican gangster movies and action crime films, it was inevitable that there would be some that cross into the "childhood friends now living on opposite sides of the law" sub-genre.
But while you may already know the beats of this often-told story, Third World Cop has an undeniably strong and brash style to back itself up, which elevates it immensely.
Out Deh: The Youth of Jamaica (2020)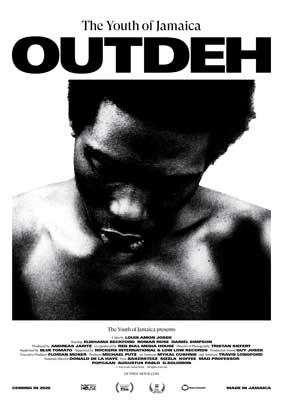 The youth of Jamaica are determined to forge a new and better future for the island.
That's the driving force behind this documentary from director Louis Josek, who follows three young individuals as they proclaim their ambitions and go about following them.
They have grand personal aspirations; one wants to make it as a pro surfer, and another wants to be a professional Jamaican rapper.
At every turn, they say that people tell them they can't do these things, and yet they persevere, full of confidence and defiance, because they see a future beyond strict traditions and old practices.
The cinematography on display here is also some of the best that you'll find in both classic and modern movies about Jamaica, with shots that help make the country feel like a character all of its own.
For a taste of the culture of modern Jamaica, definitely watch this documentary.
Where to read more about and watch these movies:
Amazon Prime Video | Netflix | IMDb | Hulu | Max
Save These Jamaican Films For Later: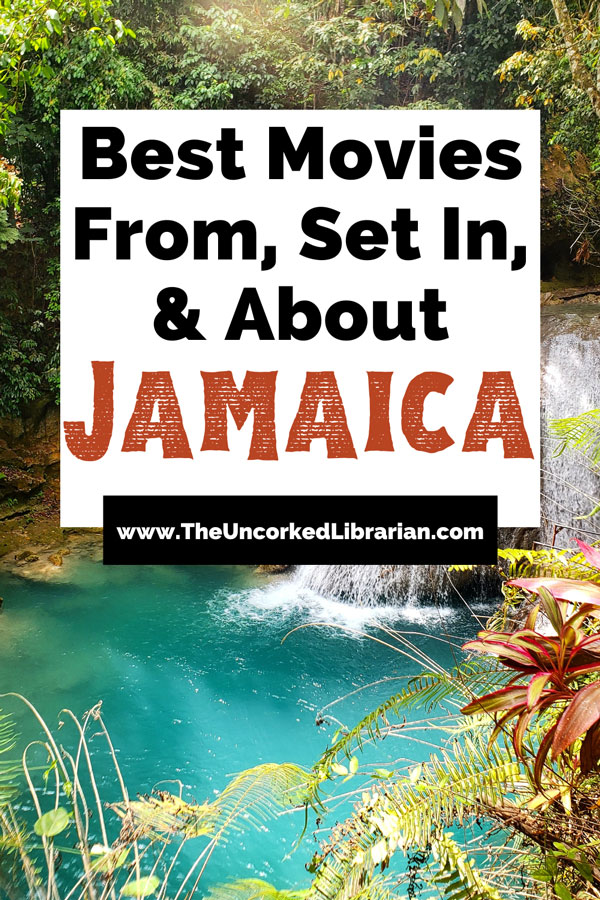 Where to grab your favorite Jamaica books and movies:
Express VPN – Using Virtual Private Networks (VPNs) allows you to view movies worldwide – and they help keep your information safe. Our writers couldn't have such diverse film reviews without a VPN.

Amazon Prime Video – Stream thousands of ad-free movies and TV series on demand with Prime Video.

Audible Plus: From Amazon, listen to Amazon Originals, podcasts, and audiobooks. They add new titles every week.
What are your favorite movies from Jamaica?
What Jaimcan movies – from, about, and set there – do you recommend? Let us know in the comments.
You may also enjoy:
All North America Movie Lists
Aruba Travel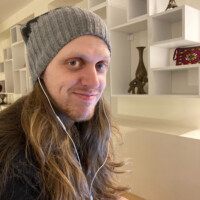 Jeremy (pronouns: any) is an autistic writer, hobbyist, and movie buff, as long as that movie is Labyrinth. Since leaving the corporate world behind in 2018, he has read more books than he thought possible. True to his British upbringing, his first instinct in any given situation is to put the kettle on.