21 Great Movies About Hotels & Motels
Travel around the world with the best movies about hotels and motels to watch right now.
One of the best parts about getting away is staying at a hotel where you can rest, be taken care of, and escape your stresses and worries.
However, not all hotels and motels are equal, whether in real life or on the big screen. Let's face it: it's not all glam, jewels, Instagrammable meals by the pool, and balls.
Have you not seen the HBO series White Lotus?
While some hotel movies promise a tropical oasis filled with romance, friendship, and time away from work, others show a darker side – filled with mystery, intrigue, affairs, poverty, and even murder.
Not to mention that so many of today's iconic motel movies are thrillers.
So, which movies about motels and hotels should you watch? Which ones were loved by critics while a few received mixed reviews?
Let's get started, and be sure to share your favorite movies set at hotels in the comments.
You might also enjoy these books set at hotels.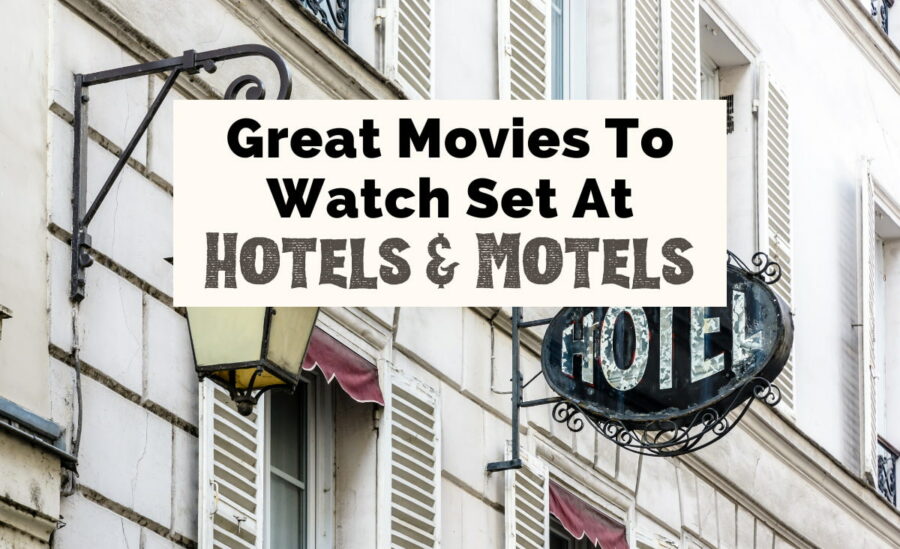 Grab the best books and films about hotels here:
21 Best Movies About Hotels & Motels
Hotel Rwanda (2004)
TW: genocide
Hutu hotel manager Paul Rusesabagina lives a happy, quiet life with his Tutsi wife, Tatiana, and their children.
When Hutu extremists begin an ethnic cleansing crusade against the Tutsis, Paul is obliged to allow refugees to take shelter in his five-star hotel.
But as U.N. forces retreat, many Rwandans are left with only Paul as their protector.
One of the most deeply moving hotel movies, Hotel Rwanda not only tells about the massacre that became known as the Rwandan genocide, but about the man that personally saved more than 1200 Rwandans who were all but abandoned.
Watch more movies across Africa.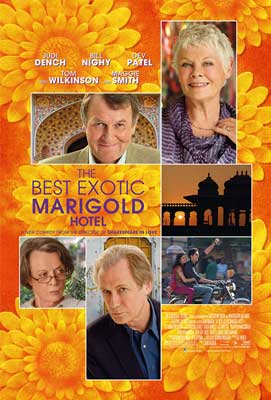 The Best Exotic Marigold Hotel (2011)
A group of retirees decides to swap a typical retirement for what promises to be an inexpensive but exotic retirement hotel in India.
When things aren't as advertised, the elderly residents realize that their life of luxury and relaxation is at risk.
But what the hotel lacks, it makes up for in unexpected adventure and love.
The Best Exotic Marigold Hotel is one of the best movies set in hotels for those who enjoy romantic comedies, quirky films, and ensemble casts.
Watch even more great movies set in and about India.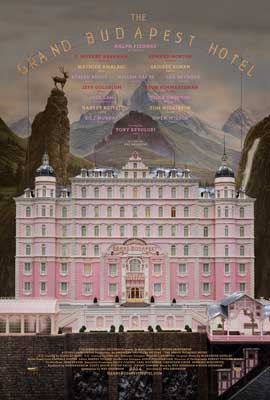 Grand Budapest Hotel (2014)
The Grand Budapest Hotel is a famous European resort, operated by the renowned concierge, Gustave H, and his protégé, lobby boy Zero.
Gustave prides himself in top-notch service and his willingness to satisfy all – yes all – requests, including those from elderly female guests.
When one of his lovers – a wealthy dowager – mysteriously turns up dead, and Gustave finds himself the recipient of a Renaissance painting, he becomes the chief suspect in the murder.
This is one of the more unique and quirky films about hotels; there isn't necessarily a happy ending but the plot twists will leave you wanting more!
Watch more movies across Europe.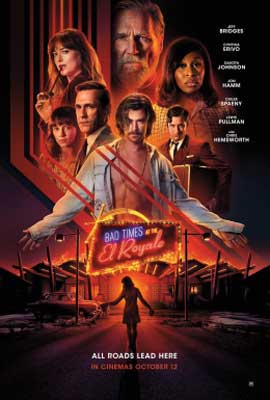 Bad Times at the El Royale (2018)
Situated on the border of California and Nevada, the once-popular Lake Tahoe El Royale hotel is now defunct after losing its gambling license.
In 1959, Felix hid a money bag under the floorboards of his room at the El Royale. He is soon shot dead by someone he recognizes.
Ten years later, seven strangers, each with their own pasts to bury, arrive at the El Royale for a last shot at redemption.
Murder, drugs, one-way mirrors, secret agents, and hostages begin to tie the stories together while unraveling more secrets.
What became of the money Felix buried? And, more importantly, who will make it out of the El Royale?
Movies about hotels don't get any more thrilling than this!
Watch even more of the best hotel horror movies.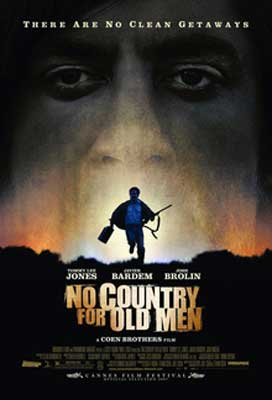 No Country for Old Men (2007)
One of the darkest motel movies, No Country for Old Men is a Coen brothers' masterpiece (even if parts are gruesome and hard to watch).
Hunter Llewellyn Moss finds himself at the center of a chase after discovering the aftermath of a drug deal gone wrong and stealing the cash left behind.
Llewellyn flees to Del Rio Texas where he hides the money in an air duct of a run-down motel.
But it doesn't take long for Chigurh, a ruthless killer, to narrow the hunt for Llewellyn. An elderly sheriff will try to intercept and protect Llewellyn – if he can get to him first.
Llewellyn can't hide out forever.
Watch more movies across the U.S.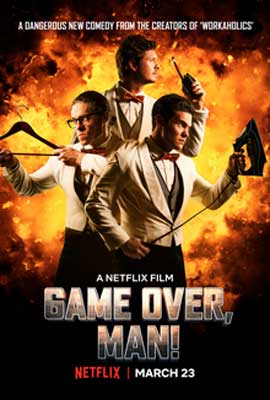 Game Over Man (2018)
Hotel housekeepers become unlikely heroes when their workplace becomes the scene of a hostage crisis.
Three slacker friends working in a luxury hotel in LA pitch to a rich businessman, the Bey of Tunisia.
When the Bey is suddenly taken hostage and the hotel is overtaken by terrorists, the underachieving pals rise to the occasion, albeit somewhat accidentally.
For comedy films about hotels, you won't want to miss a misfit trio, hacking gone wrong, and a remote-controlled power suit.
Just go into Game Over Man knowing that some critics slammed the movie for its outrageousness, lack of originality, and an overabundance of tropes.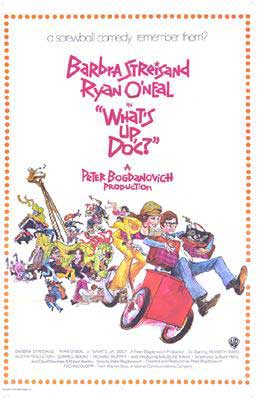 What's Up Doc (1972)
A wacky romantic screwball comedy, What's Up Doc ends up on almost every hotel movies list.
What could go wrong when four identical bags are mixed up at a hotel?
With the contents ranging from volcanic rock, illegally obtained government documents, valuable jewels, and women's clothing packed with a dictionary, quite a bit actually!
The bags are switched from room to room and the jewels are stolen.
Following a hotel fire, fights, and thrown pies, two of the bag owners eventually take all four bags and flee through San Francisco on a delivery bike, leaving a wake of disaster.
Will the contents end up with the rightful owners?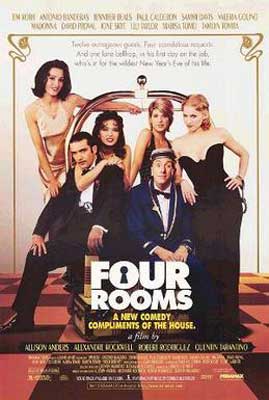 Four Rooms (1995)
Four interconnected stories take place at an LA hotel on New Year's Eve.
It's Ted's first day as a bellhop and he is left to tend to the guests, and their drama, alone.
Ted finds himself involved with a coven of witches, unattended and destructive children, hostage fantasies, and even a bet to cut off someone's pinky.
Tending to the guests proves to be more involved than Ted had anticipated in this quirky Quentin Tarantino masterpiece.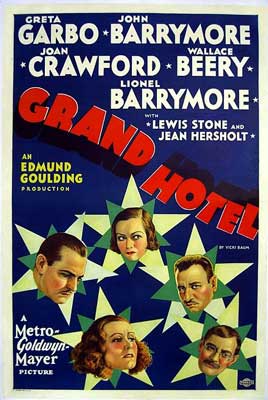 Grand Hotel (1932)
At the Grand Hotel of Berlin, Dr. Otternschlag observes that people come and go, but nothing really happens.
He is, however, too drunk to realize that a once-wealthy Baron has turned his sights to the hotel to support himself as a gambler and a thief.
He attempts to steal pearls from a depressed ballerina but ends up with her heart instead.
The Baron also partners up with a dying accountant, Otto, against his former boss and his ambitious stenographer. One of them won't make it out of the hotel alive.
In one of the best and most renowned movies about hotels, a lot certainly happens under one roof, despite Dr. Otternschlag's observation.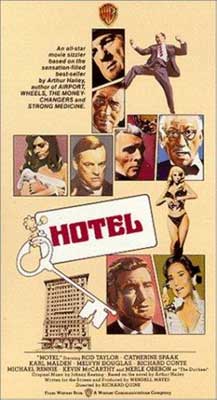 Hotel (1967)
For more classic films about hotels, head to New Orleans for a technicolor drama.
The St. Gregory Hotel is the epitome of luxury and opulence. With one problem: the hotel is broke and about to be sold to one of many prospective buyers.
The hotel owner, Warren Trent, turns to his manager, Peter McDermott, to save the day.
But a revolving door of wacky, drunk, criminally-minded, and conniving guests makes the task almost impossible.
Plus, it doesn't help that McDermott has taken interest in the mistress of one of the hotel's potential buyers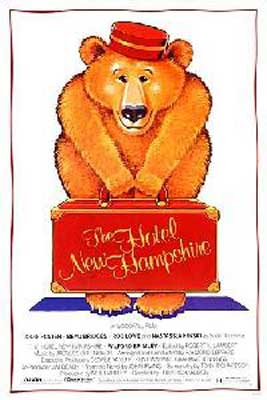 The Hotel New Hampshire (1984)
TW: rape
Based on the 1980s coming-of-age novel by John Irving, The Hotel New Hampshire is an unusual and sometimes comedic drama about the Berry family.
The Berry family owns and operates a hotel, while simultaneously dealing with their own eccentricities and unconventional family dynamics, including the borderline incestuous relationship between two of the Berry children, John and Franny.
Throughout the family drama and heartbreak – and various escapades involving a stuffed deceased pet, political radicals, prostitutes, and a lesbian who dresses in a bear suit – family patriarch Win tries his best to keep his family and their sanity intact.
For hotel movies, don't let that bear film poster advertisement mislead you.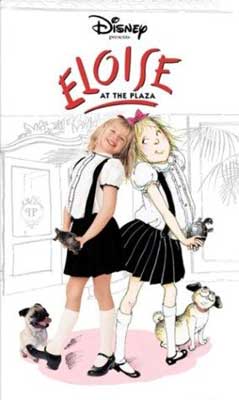 Eloise at the Plaza (2003)
I (Tori) grew up the daughter of a luxury New York City hotel employee, naively hopeful for penthouse suites, hotel balls, and handsome princes.
Stories and movies about hotels like Eloise were the pinnacles of so many of our childhood dreams.
But who didn't adore Eloise – the quirky six-year-old with a knack for getting into trouble while living at the famed Plaza Hotel?
She loves meddling with the hotel employees and finding trouble while under the care of her nanny.
When a young prince comes to town, she ropes him in on her adventures and can't resist playing matchmaker at the ball.
Anyone who grew up with the Eloise series by Kay Thompson will adore the movie.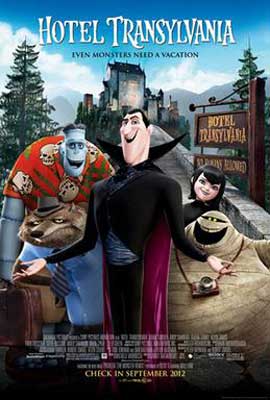 Hotel Transylvania (2012)
For more family-friendly movies about motels and hotels, Hotel Transylvania will resonate with viewers both young and old.
Dracula runs a high-end hotel for monsters.
It's the perfect resort for the creatures to be themselves without worry. It's also an ideal place to conceal his daughter, Mavis, from humans.
When Dracula opens the resort to guests for Mavis' 118th birthday, however, a human unknowingly sneaks in.
Matters are further complicated when he and Mavis lock eyes on one another.
Kids will love the animated movie, while grown-ups will appreciate the sentiments.
Watch even more animated fantasy films.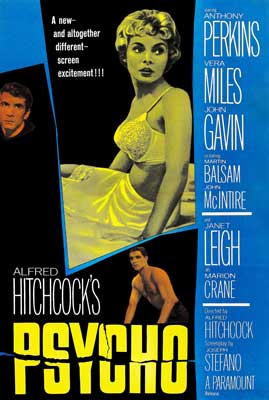 Psycho (1960)
Psycho is undoubtedly one of the most famous motel movies.
After stealing $40,000 from her employer, Marion flees and stops for the night at the remote Bates Motel, run by Norman Bates.
Over dinner, Norman discusses with Marion his hobby as a taxidermist and his mother's illness.
We all know that Marion is murdered in the shower by a shadowy figure in a dress. The iconic scene propelled forward an entirely new genre of slasher movies.
While it might be a horror movie, Psycho is an absolute cinematic work of art and one of the best films of all time.
We won't spoil the plot twist at the end, though we're sure most know it already!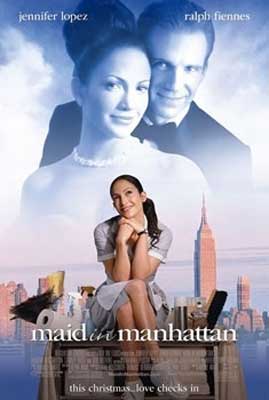 Maid in Manhattan (2002)
We're not going to claim that Maid in Manhattan is one of the greatest hotel movies ever created. But sometimes a feel-good story of an unlikely romance is needed.
Marisa Ventura is a single mother working as a maid in an upscale Manhattan hotel. While cleaning a room, she tries on a designer coat.
In walks Chris Marshall, a senatorial candidate and heir to a political dynasty who happens to believe she is one of the hotel's wealthy guests.
The two are instantly attracted, and Marisa tries to play the part.
When her true identity is revealed, the two realize they could not be more different. Not to mention Marisa finds her job on the line for the whole charade.
Take The Uncorked Reading Challenge!
Travel around the world with our Uncorked Reading Challenge. Never be late to the party with unique new book releases. Get the latest movie and book lists straight to your inbox.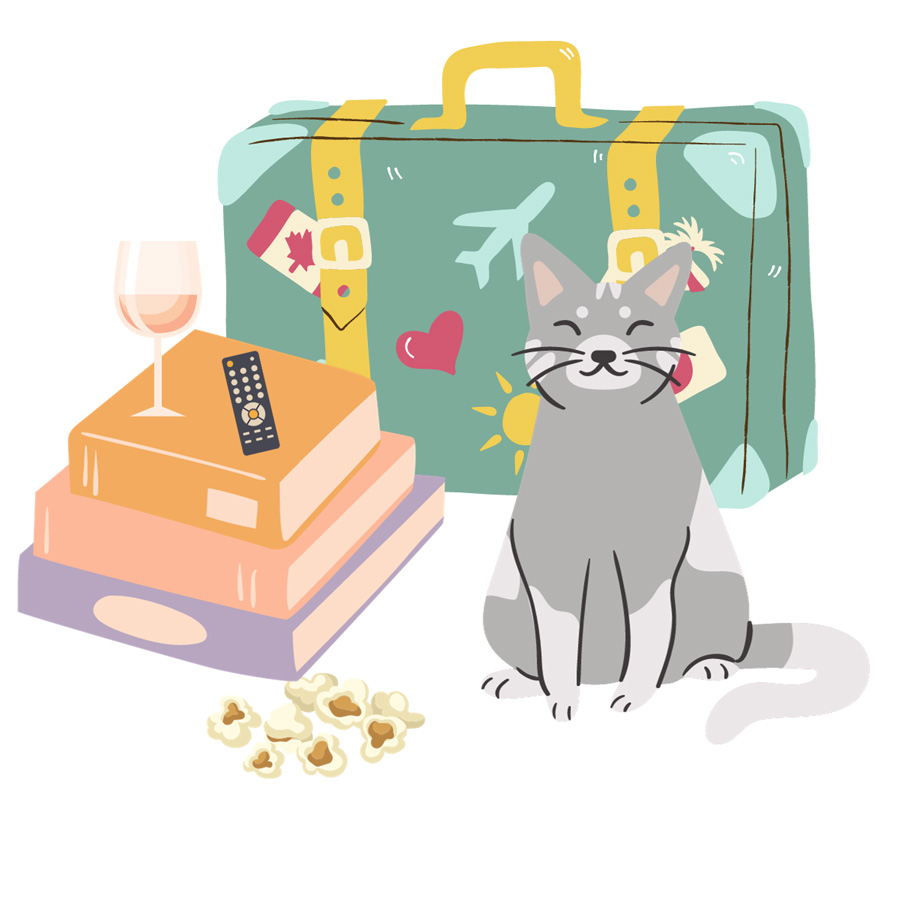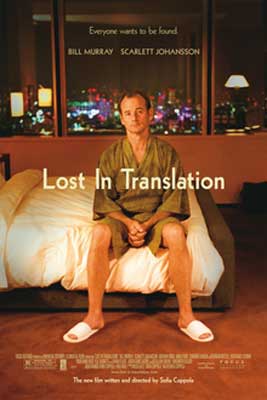 Lost in Translation (2003)
Bob, an aging movie star in Tokyo to film a commercial, and Charlotte, a recent college graduate and newlywed with a celebrity photographer husband, meet by chance at the hotel bar where they are both staying.
The two feel lost for their own reasons and pass the time in their hotel, eventually finding friendship in one another.
This is one of those hotel movies that is less about the actual hotel or the location and more about two strangers finding common ground in a new location while the world moves around them.
Travel to Japan with even more great movies.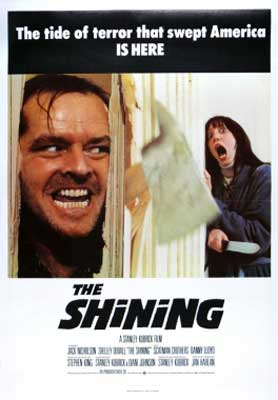 The Shining (1980)
When it comes to horror movies about hotels – and great movies based on popular books – does anything top The Shining?
Writer Jack Torrance, hoping to cure his writer's block, becomes the winter caretaker for the creepy and isolated Overlook Hotel.
He is joined by his wife Wendy and his son Danny, who suffers from psychic premonitions, called "shinings."
Danny's visions become incredibly dark as Jack's sanity begins to deteriorate due to the supernatural phenomena that live at the hotel.
He becomes plagued with rage and disturbing visions of killing his own family.
Watch even more haunted house movies.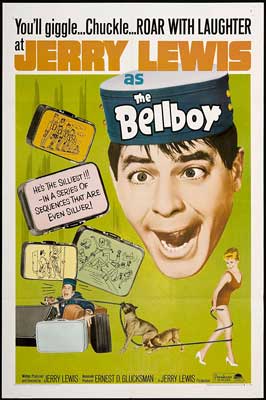 The Bellboy (1960)
For more comedy movies with hotels and hotel staff, The Bellboy follows a mute bellboy named Stanley at the posh Fontainebleau hotel in Miami Beach, Florida.
Full of comedy vignettes and slapstick gags, the film has little plot, other than the trouble Stanley repeatedly finds himself in.
Despite his best efforts, Stanley can't stop screwing up.
He brings a car up to a guest's room, swaps guests' luggage, loses a dog, disfigures a piece of art, and destroys hotel phones when they won't stop ringing.
When Stanley finally speaks at the end of the film, the moral is delivered.
Hors de Prix (Priceless) (2006)
Gold digger Irene convinces wealthy men to fund her lifestyle while Jean works as a bartender at a luxury hotel.
One night after Irene's lover gets drunk and falls asleep, she ventures down to the hotel bar where she mistakes Jean for another guest; they spend the night together.
When Irene returns a year later, she runs into Jean again, who manages to conceal his occupation for the second time.
This time, however, they are caught, and Jean's cover is blown. Irene walks out on him, but Jean is already in love.
He follows her across France until he runs out of money, forced into being kept by an elderly woman. This time, when Irene and Jean cross paths, they are equals.
Both Jean and Irene will need to make a decision between their lifestyles and love.
For comedy films about hotels, Hors de Prix received mixed reviews from critics.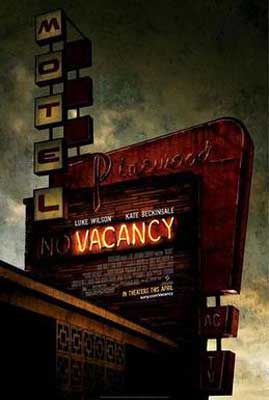 Vacancy (2007)
David and Amy are forced to take refuge at a remote motel after their car breaks down.
They spend the night passing time watching a videotape left in their room.
When they realize it's a snuff film, and the scenes were filmed in their own motel room, they realize they must escape.
Hidden cameras capturing their every move make this almost impossible.
Vacancy is one of those creepy movies about motels that will send chills down your spine and remind you why we're all inclined to book something less isolated.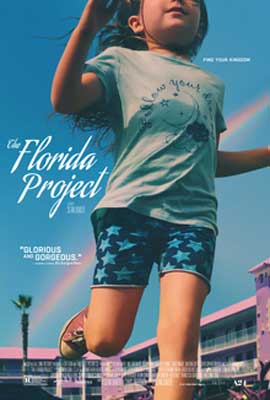 The Florida Project (2017)
While The Florida Project isn't entirely a true story, it's one of the more unique hotel and motel movies inspired by the reality that so many experience living in poverty.
Six-year-old Moonee lives in a budget motel just outside Disney World with her single mother. She is, for the most part, unsupervised.
She passes the time with her friends and neighbors by causing mischief around the motel and scamming other guests who've accidentally booked a room thinking it was a Disney resort.
The motel owner, while annoyed, watches over the kids.
But there's no happy ending for most families living on welfare here, and their situation contrasts with the dreaminess of Disney.
Watch more Southern movies on our sister site, Uncorked Asheville.
Where to read more about & grab your favorite books and movies about motels and hotels here:
Amazon Prime Video | Netflix | IMDb | Hulu | Max
Save The Best Films About Hotels For Later: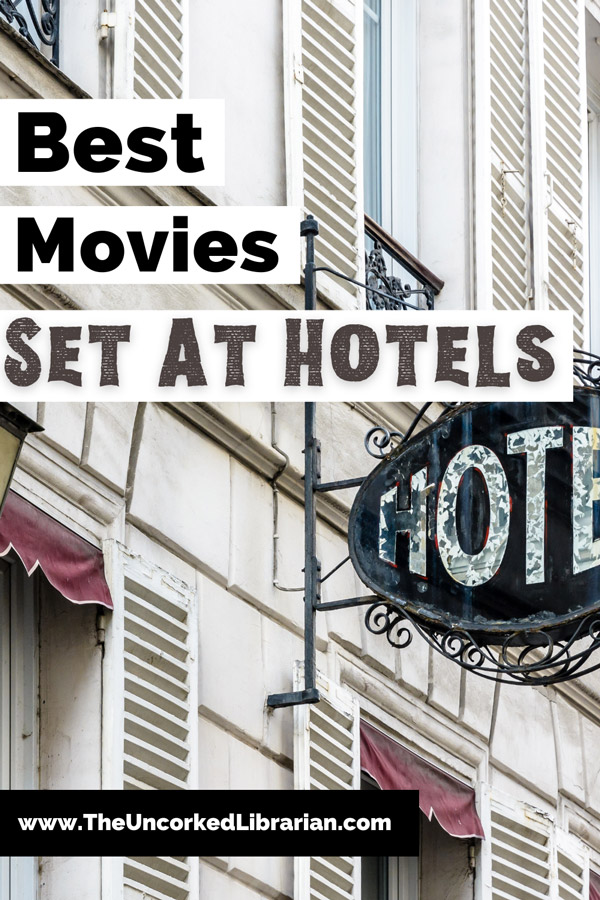 What are your favorite hotel and motel movies?
What are your favorite movies set in hotels and motels? Do you prefer thriller and suspense hotel movies or ones that inspire wanderlust and romantic getaways? Let us know in the comments!
This reading list pairs well with our 2023 Uncorked Bingo Reading Challenge.
Related Articles: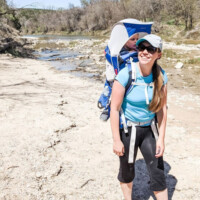 Tori (pronouns: she/her) is a mom to two boys, living in New York but adventuring everywhere, usually with a toddler on her back. She's an avid traveler, nature junkie, and writer, encouraging families to get outside and start exploring the world. When she's not hiking or traveling, you can find her lost in a book, watching Bravo reruns, or obsessively decluttering her home. Tori owns the family and adventure blog, Explore with Tori.