23 Best African Movies To Take You Around The Continent
Travel across the continent with the best African movies to teach you more, transport you abroad, and inspire your travels.
Are you hoping to watch some of the best African films ever created?
With such a vast area of the world to cover, we are sharing just a few of the best African movies to watch on Netflix, Hulu, HBO, Paramount+, and your favorite streaming services.
Watch African movies that teach you more about the continent's history, culture, and times of war. Find movies set in Africa to transport you there as well as spark that wanderlust.
Other African films promise to keep it light, offering up a few laughs, love, and adventures. Travel into the future or back in time. Meet courageous siblings and friends.
Lastly, enjoy thrillers, science fiction, adventure, LGBTQ+ romance, documentaries, and more on this African movies list.
Be sure to let us know your favorite African film in the comments. Let's get started!
You might also enjoy these books set across Africa.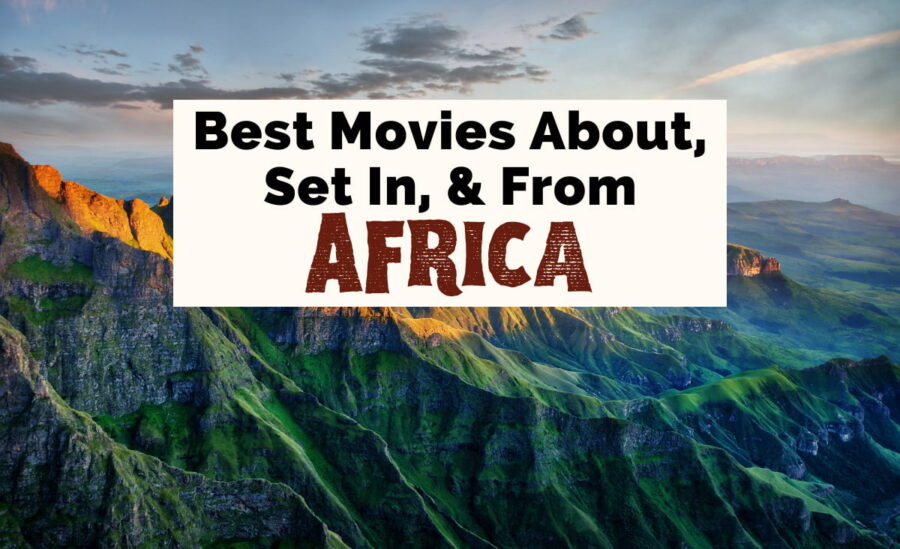 Where to grab the best African films and books:
Express VPN – Using Virtual Private Networks (VPNs) allows you to view movies worldwide – and they help keep your information safe. Our writers couldn't have such diverse film reviews without a VPN.

Amazon Prime Video – Stream thousands of ad-free movies and TV series on demand with Prime Video.

Audible Plus: From Amazon, listen to Amazon Originals, podcasts, and audiobooks. They add new titles every week.
23 Best African Movies
By Dagney McKinney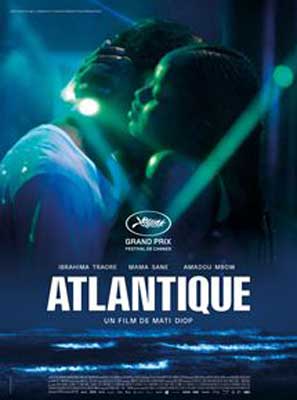 Atlantique (2019) – Senegal
Standing tall in a suburb of the coastal city of Dakar, a futuristic and super-modern skyscraper sits finished and ready to be officially opened.
However, the men who worked to build this architectural marvel have not been paid for their labor for some months.
As such, they decide one night to leave Senegal by sea, sailing across the Atlantic ocean in search of a better life.
One of these workers is Souleiman; his departure is even more tragic, as he leaves behind his lover Ada, who was already betrothed to another man, the wealthy Omar.
While Ada and others await news of the workers' journey, strange events begin to occur in Dakar.
When Ada and Omar's bed mysteriously catches fire on their wedding day, a detective is brought in to find out what is causing the unusual phenomena.
This enigmatic Senegalese love story won the Grand Prix at the Cannes Film Festival, officially cementing its position as one of the best African movies ever made, and incidentally one of the best African movies on Netflix.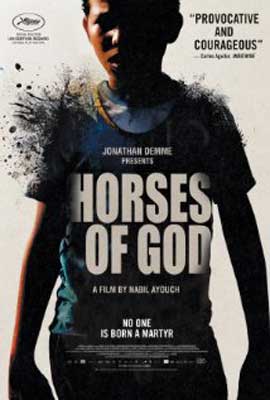 Horses of God (2012) – Morocco
On the evening of May 16, 2003, a series of bombs went off around the city of Casablanca, killing 45 people (33 victims and 12 suicide bombers).
It was the worst terrorist attack in Moroccan history, and it didn't take long to identify the bombers.
Most of them were young men in their early 20s from Sidi Moumen, an impoverished shantytown suburb of Casablanca.
Based on the Moroccan novel of the same name, Horses of God is a fictional account of a group of bombers.
The film opens in 1994 and follows the friends through their violent adolescence as they and their families struggle to get by in Sidi Moumen.
You know from the beginning where the film is headed and who these boys will become. It is a deeply uncomfortable, but important film.
Horses of God explores what happens when society breaks people and pushes them into the manipulative embrace of fundamentalists.
I personally preferred the book, but still think it's one of the best African films – if you can stomach it.
TWs: rape of a minor, suicide bombings & general violence
Watch even more movies from fantastic books.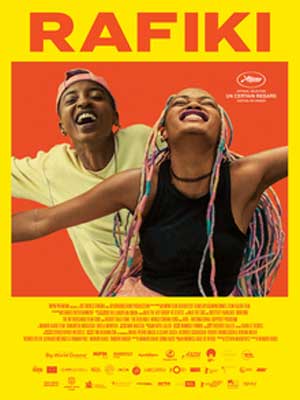 Rafiki (2018) – Kenya
Meaning "friend" in Swahili, Rafiki tells the story of Kena and Ziki, two girls who both live in the Kenyan capital city of Nairobi.
Kena's father is running in a local election. When Kena meets the colorful and vibrant Ziki one day, she learns that Ziki's father is her father's rival competitor in the election.
Despite the tensions that might arise from their fathers' political situation, Kena and Ziki have a spark, and the two become close friends – and even more.
But to be seen together would be catastrophic for them, due to homosexuality being illegal in Kenya. With their feelings stronger than ever, can they find happiness in a conservative nation?
On its release, Rafiki was banned by the Kenya Film Classification Board for its promotion of lesbianism and homosexual themes.
Despite its censorship, the film managed to reach audiences, who connected with its queer positivity. Rafiki should hold a place on any African movies list for LGBTQIA+ community allies.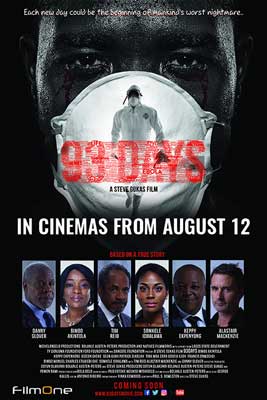 93 Days (2016) – Nigeria
At the height of the summer in 2014, a man arrives in the bustling city of Lagos, Nigeria.
He is a Liberian-American diplomat, and due to suffering from increasingly worsening symptoms of some kind of illness, he is taken directly to the hospital.
While he seems to have some kind of malaria, physician Dr. Ameyo Adedovah believes that the man, whose name is Patrick Sawyer, might actually be suffering from the deadly and highly contagious Ebola virus.
When the results come back and this is confirmed, the race against time is on to contain the spread of the virus, despite its presence in one of the busiest and most populated cities on Earth.
Partly due to the many parallels that can be drawn between this film and recent global events, anyone sensitive to virus-based dramas might want to give this one a miss.
However, it's one of the tensest African films out there, and it's based on a dramatic true story.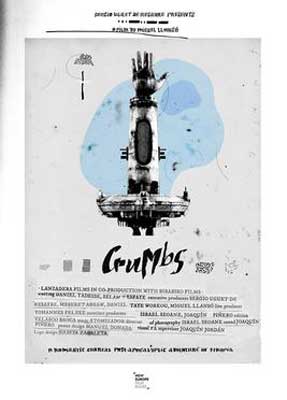 Crumbs (2015) – Ethiopia
It's a tough life living in post-apocalyptic Ethiopia, and no one knows that more than Candy.
When he's not drifting off into a fantastical daydream, he mostly spends his time picking through the crumbs of previous civilizations and living in abject fear of almost everything.
But one day, unusual circumstances (even for this environment) start him on a journey even he couldn't have imagined.
Candy will have to find a way to adventure past witches, Nazi knights, a mysterious UFO, and Santa Claus himself. This is not your typical romance story.
I can guarantee that there are very few movies in the world like Crumbs.
This is a highly imaginative twist on the tried and tested quest narrative with a whirlwind of pop culture references scattered throughout.
Crumbs is one of the best African films for anyone looking for the surreal and the unusual.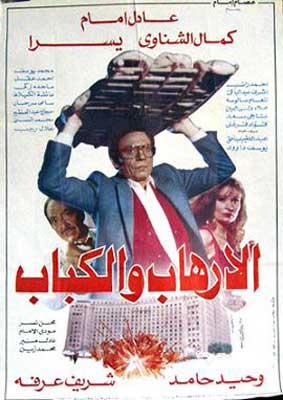 Terrorism and the Kebab (1992) – Egypt
Sometimes one little piece of paperwork can bring everything crashing down around you, and sometimes it can change your life. That's what Ahmed is about to find out.
He's just a family man trying to file the correct paperwork to have his children transferred to a different school. But every time he goes to the government building, the employee he needs isn't available.
One day he's told the employee is on holiday; on another, he's told the employee is on a bathroom break.
Eventually, Ahmed has spent so much time trying to get this one piece of paperwork done that he causes a commotion.
And, when he accidentally finds himself in possession of the weapons that the armed guards were holding, it seems that he's inadvertently started a hostage situation.
How will Ahmed get out of this one? And will he get his paperwork processed?
Based in the Mogamma – Cairo's famously enormous bureaucratic central hub – this black comedy is perfect for anyone looking for African movies that make them laugh and feel good.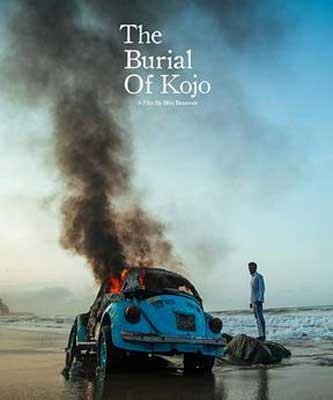 The Burial of Kojo (2018) – Ghana
Esi has always been close to her dad, Kojo. But Kojo and his brother, Kwabena, have become estranged.
So when Kwabena traps Kojo in a mineshaft to die, it is up to Esi to save her dad.
The Burial of Kojo is narrated by Esi, and she recounts her childhood in a rural Ghanaian village on stilts and the strained relationship between her brothers.
To save Kojo, she must travel through the spirit realm, and she is visited by many magical creatures throughout her journey.
This is one of the most unique African movies, and if you're able to find a copy it's well worth a watch.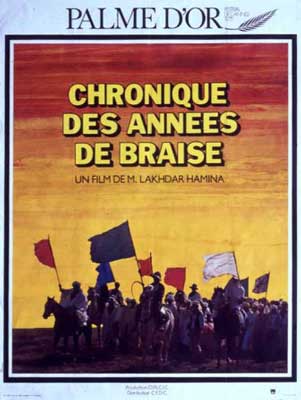 Chronicle of the Years of Fire (1975) – Algeria
A sprawling, epic tale of war, Chronicle of the Years of Fire centers on the Algerian War of Independence, as seen through the eyes of Ahmed, an Algerian peasant.
Forced to leave his drought-stricken village, Ahmed becomes involved with the resistance movement against the occupying French colonialists.
When the war begins, he has a front-row seat to the brutality and bloodshed caused by clashes between the occupying French forces and those trying to obtain independence.
Director Mohammed Lakhdar-Hamina's film won the Palme d'Or prize at the 1975 Cannes Film Festival.
With its use of widescreen framing and long, sometimes poetic visuals, this is one of the best African movies for history lovers, though it can be a slow burn even for those who really appreciate a grand saga.
But the story is an important one, and if you commit the time to watch it all (which clocks in at just under 3 hours), you can enjoy a cinematic experience worth remembering.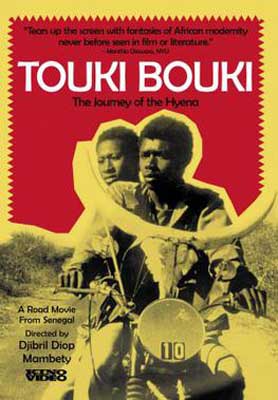 Touki Bouki (1973) – Senegal
One thing you might not expect to see zooming through the streets of Senegal is a motorcycle adorned with the large horned skull of a cow.
But that's exactly what Mory the cowherd has created, and he takes his new student friend Anta for rides around Dakar, Senegal's capital.
They connect over a shared disillusion with Senegal – and Africa in general.
Both of them long to leave it all behind and trade the boring for the beautiful by traveling to Paris on a ship neither of them can afford.
However, when Mory manages to get hold of some money through duplicitous means, suddenly the dreams of these two young friends are not so out of reach.
The cinematic style of Touki Bouki (also known as Journey of the Hyena) mixes the French new wave with the frenetic energy of African oral traditions.
Anyone looking for African movies with a unique feel should definitely check this one out.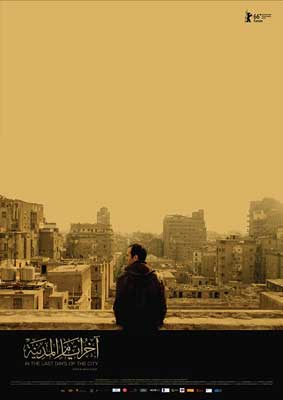 In the Last Days of the City (2016) – Egypt
To be closer to his ailing mother and to hopefully reconnect with Laila, a beautiful woman from his past, filmmaker Khalid has returned to the city of his youth: Cairo.
But things do not go smoothly at all; not only is his situation with Laila proving difficult, but he also has nowhere to stay and is struggling to finish his latest film.
Coming to Khalid's aid are three of his friends who each send him footage of the cities they now live in: Beirut, Baghdad, and Berlin.
With the reinvigoration this footage brings him, Khalid begins to find a new perspective on his hometown.
Utilizing footage collected over years of filming in Cairo, director Tamer El Said has created a very melancholic and reflective movie, which will strike a chord with anyone who has ever left their hometown and returned years later to find it changed.
In the Last Days of the City is one of the great award-winning African films, including multiple international award nominations.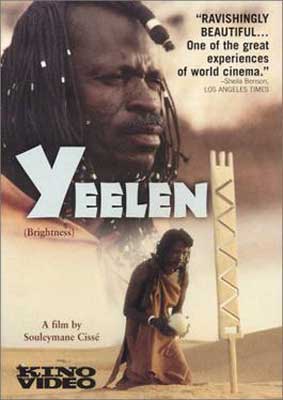 Yeelen (1987) – Mali
When he receives a vision that his son Nianankoro will be the cause of his death, the sorcerer Soma decides to kill him.
Fleeing into the hills to escape this danger, Nianankoro begins to search for his uncle, a kind man who will be able to help him.
Along the way, he learns the power and responsibility of magic and uses his gifts to help those in need that he comes across on his travels.
A young warrior marked for death by his evil father has to go on a quest for learning and enlightenment before returning to face his destiny; it's literally a tale as old as time.
But this Malian movie from writer/director Souleymane Cissé is also considered by some to be the greatest African film ever made.
Due to its minimal dialogue, Yeelen can be described as mesmeric, striking, and even haunting, but none of this stops it from being one of the best African films for lovers of fantasy and mysticism.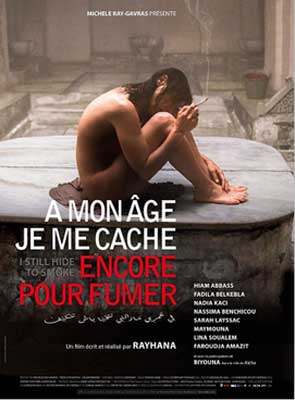 I Still Hide to Smoke (2016) – French-Greek-Algerian
Algiers, 1995: the strong-minded Fatima works in a hammam – a Turkish steam bathhouse strongly associated with the culture of Islam.
Many people – especially women – come to the hammam to have a safe place to talk, away from the prying eyes and ears of others. With so much gossip, drama cannot usually be far behind.
On one particular day, this is horrifyingly true for Fatima. Having witnessed a terrorist attack – albeit from a distance – on her way to work, she arrives quite shaken.
So it is with no amount of distress that she finds she also has to deal with the arrival of the pregnant 16-year-old Meriem, who has come to take shelter, and her brother Muhammad, who is out for blood.
This gripping drama covers a lot of important Algerian issues, especially concerning the freedoms and safety of women.
I Still Hide to Smoke is one of the more serious entries on this African movies list.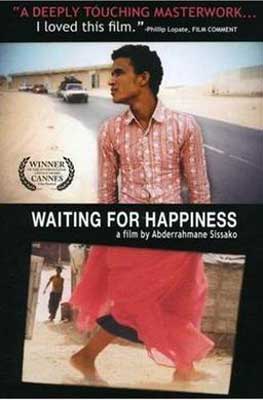 Waiting for Happiness (2016) – Mauritania
Set in the seaside Mauritanian city of Nouhadhibou, Waiting for Happiness introduces us to several characters and allows us to follow them in their daily lives.
There's elderly electrician Maata and his apprentice Khatra, and Abdallah a young man who is saying goodbye to his mom before moving to Europe and currently seems to be in limbo.
We also meet other Nouhadhibou residents, including Nana a sex worker who recently lost her daughter, and a man who recently returned from overseas who only speaks French and feels like an outsider.
Waiting for Happiness is one of those films where not much happens, so if you need a plot, this one won't be for you.
But if you are interested in visually stunning African films that address themes of migration, belonging, and alienation, this is a great choice.
Director Abderrahmane Sissako is a Mauritanian-born Malian well known for his film Timbuktu about the jihadist occupation of the titular city.
While Waiting for Happiness isn't his most famous film, it is one of the few African movies set in Mauritania, so it's definitely worth mentioning.
As my stepdad is Mauritanian, I also have a soft spot for it.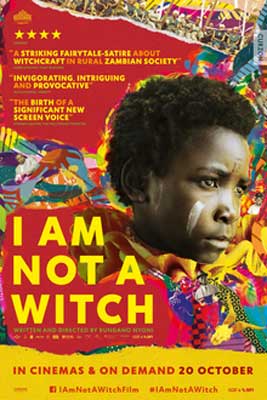 I Am Not a Witch (2017) – Zambia-UK
Following a banal incident in her local village, 8-year-old Shula is accused of witchcraft. When she refuses to either confirm or deny being a witch, she is sent off to a special camp for witches.
As part of her new life as a "witch," Shula is forced to wear a ribbon tied to a coil on the back of a truck and told that if the ribbon ever breaks, she will be cursed and turn into a goat.
Despite not knowing how to do what those who accuse her of witchcraft want her to do, Shula is made to participate in various activities, including determining the guilt of a man accused of stealing and performing a dance to bring rain.
Eventually, everyone – even Shula – will find out whether or not she is indeed a witch.
Zambian-Welsh writer/director Rungano Nyoni's film is part comedy and part tragedy, but always beautiful.
Upon its release, I Am Not a Witch won Nyoni a BAFTA for Outstanding British Writer, Director, or Producer, cementing its place as one of the world's best African movies.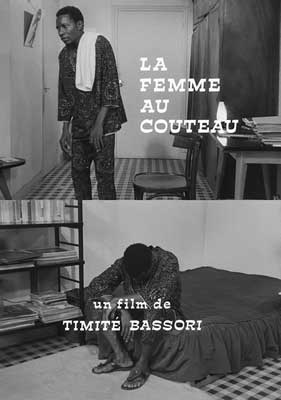 The Woman with the Knife (1969) – Côte d'Ivoire
Having returned to Côte d'Ivoire from a long stretch of time spent in Europe, an unnamed Ivorian man finds himself reeling from the revelations that he has been exposed to concerning relationships.
He has been shown some of Europe's more liberal and less rigid ideas about how men and women can interact, and now he wants to put some of those ideas into practice.
However, these new activities are in direct contradiction to the older African traditions of coupling.
It may be because of this that, whenever the man tries to engage in relationships with women since his return, he is haunted by the mysterious visage of a woman with a knife.
One of the pioneering African movies, The Woman with the Knife is a monochrome fantastical allegory of the clash between modernist ideals and African tradition, and a critique of Africa's sexual politics of the day.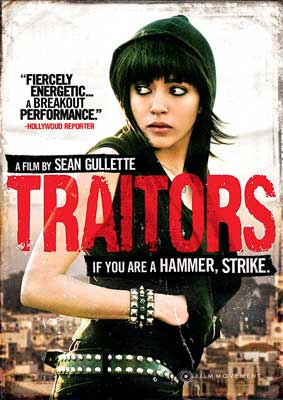 Traitors (2013) – Morocco
In her hometown of Tangiers, 25-year-old Malika is the lead singer and leader of her all-female punk rock band, the Traitors.
Malika has big dreams for her band, but those dreams get abruptly put on hold when her family suddenly faces eviction unless they can get their hands on some cash, fast.
For this reason, Malika accepts a risky yet lucrative job offer: to make a smuggling run over the mountains for a dangerous local drug dealer.
Her companion in this escapade is Amal, a burned-out, former drug mule.
Malika decides she needs to help this desperate woman break free from the criminal world for good, especially seeing as Amal is pregnant.
With believable characters performed by charismatic and convincing actors and some snappy filmmaking from writer/director Sean Gullette, Traitors would be a valued inclusion on any African movies list.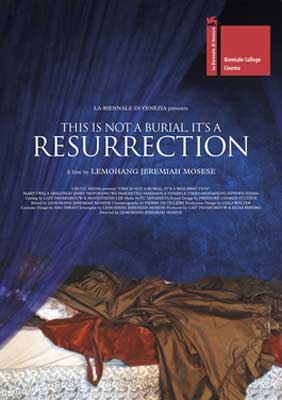 This Is Not a Burial, It's a Resurrection (2019) – Lesotho
At the age of eighty, the widow Mantoa believes she is near the end of her life and begins to make preparations for her passing.
She begins to make arrangements for her death, such as planning her funeral and making peace with worldly matters and responsibilities, but there's one thing she cannot leave unfinished.
A reservoir is being constructed that will flood the area with water, and it's forcing everyone in Mantoa's village to be relocated.
With her refusal to accept this forced disruption to her and her neighbors, Mantoa finds she has a new reason to live; her force of will gives the other residents the confidence to resist themselves.
Most movies with an aging protagonist who goes up against "the man" in a David & Goliath style contest are at least entertaining and at most fist-pumpingly triumphant.
Many African movies in this format are no exception.
The cinematography is stunning, the story is engaging, and the themes of balancing tradition with progress are poignant and strong.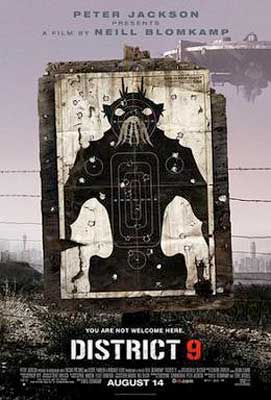 District 9 (2009) – South Africa
Set in an alternate version of now, where alien contact with humans has already happened, relations with those aliens are at an all-time low.
Confined to the site where they first landed twenty years ago (called District 9), the aliens are treated poorly; they live in slum-like conditions and are frequently the subject of mockery and abuse from local humans.
We are introduced to Wikus van de Merwe, an employee of the weapons manufacturer MNU – a company hired by the government to relocate the aliens following local unrest.
Together with a documentary crew, he is tasked with issuing eviction notices throughout District 9.
While at one house, he is exposed to an alien substance and begins to experience some drastic side effects.
Wikus is turning into an alien himself. With this new perspective, will he be able to help them more when he becomes one of them?
This is one of the most popular and well-known African films on this list. If you like this one, perhaps you'll like some more of these South African movies!
Take The Uncorked Reading Challenge!
Travel around the world with our Uncorked Reading Challenge. Never be late to the party with unique new book releases. Get the latest movie and book lists straight to your inbox.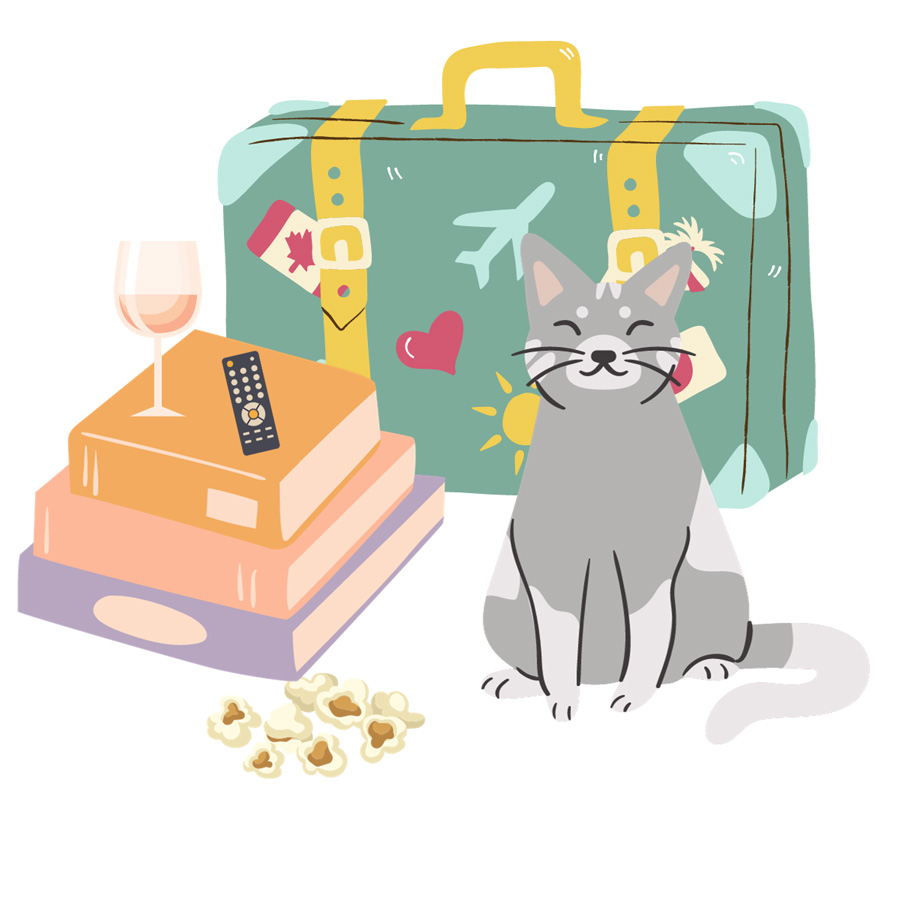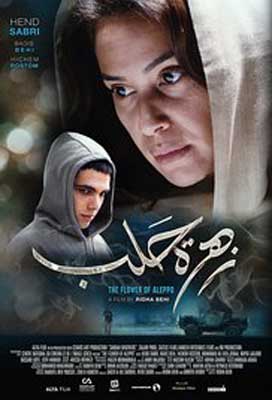 The Flower of Aleppo (2016) – Tunisia
The stability of Salma's family has been on the rocks ever since her divorce.
To combat the creeping despair weighing heavily on her, she throws herself into her work as a paramedic.
Unfortunately, Salma is not the only one suffering in her family; her teenage son Mourad feels isolated and abandoned, and has a strong wish for a feeling of belonging to something.
Because of this, when the opportunity arises, he leaves the remnants of his family behind in order to join up with the Taliban, who promise both eternal friendship and the means to change his circumstances.
Now, Salma must embark on the most dangerous journey she has ever faced in order to bring her son back home.
The Flower of Aleppo is at times a difficult watch with strong themes of religious indoctrination. It is also, however, one of the best African movies on Netflix.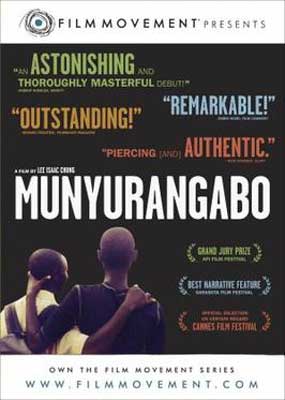 Munyurangabo (2007) – Rwanda-USA
Teenage friends Munyurangabo and Sangwa are living in Rwanda's capital city Kigali, but both have drastically different reasons to want to return to their home village.
Sangwa wants to see the home he left years ago, but Munyurangabo desires justice for his parents who were killed in the 1994 Rwandan Genocide.
Munyurangabo steals a machete, and the two make the journey to their village. But what was intended to be a short visit ends up being a longer stay.
While in the village, their friendship is strained because Munyurangabo and Sangwa are from different ethnicities who are historically opposed.
This film is an emotional and honest depiction of the fallout from one of the most horrific genocides of recent years.
For African movies, Munyurangabo is also beautifully shot entirely in Rwanda and with a local Rwandan cast of actors.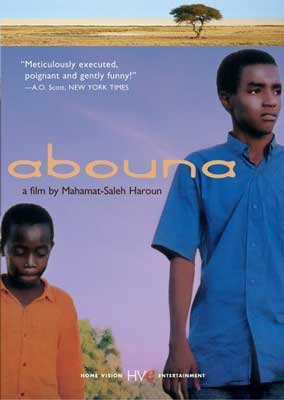 Abouna (2002) – Chad
Everything changes for brothers Tahir and Amine when they wake up one morning to find that their father has abandoned them and their mother.
Deeply affected by his betrayal, the boys begin to act out and search for their missing father, further upsetting their mother.
While searching for their dad, the brothers become convinced that they saw him in a film at the local cinema.
This is a heartbreaking coming-of-age film about family and finding your place in the world.
Abouna has some of the most beautiful cinematography of any African film and is particularly noteworthy for being the first full-length Chadian film.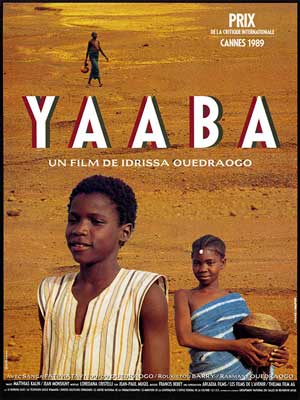 Yaaba (1989) – Burkina Faso
Everyone in the village thinks Sana is a witch. Everyone except 10-year-old Bila, that is.
While the rest of the villagers shun Sana and force her to be an outcast, Bila treats her with respect, even going so far as to refer to her as yaaba (meaning "grandmother").
But when Bila's cousin Nopoko falls gravely ill, the blame once again falls on Sana with the accusation that she has somehow stolen the girl's soul.
So Sana embarks on a difficult journey to try to find the right medicine to cure Nopoko, despite the villagers' opinion of her.
Yaaba may be a relatively short feature film with what might be considered a simplistic plot.
However, it is a powerful story with a strong message, and one of the best African movies to come from Burkina Faso.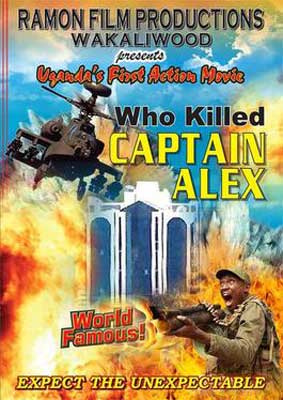 Who Killed Captain Alex? (2010) – Uganda
Captain Alex is one of the most decorated officers in the Ugandan People's Defence Force.
Therefore, he's the perfect choice for a dangerous mission: to capture the crime boss leader of the Tiger Mafia, an organization that controls the drug trade of Kampala, the largest city in Uganda.
However, tragedy strikes when, while on the mission, Alex is found dead and his murderer is nowhere to be found.
So, who killed Captain Alex? One man is determined to find out; Alex's brother, Bruce U – a Shaolin monk fully versed in martial arts who now has a thirst for revenge.
If all that sounds a little different from the other African films on this list, it might be because Who Killed Captain Alex? is one of the most entertaining so-bad-it's-good movies you can find.
Clearly made by people who really love action movies, you do just have to experience it for yourself to appreciate it.
Save The Best African Films For Later: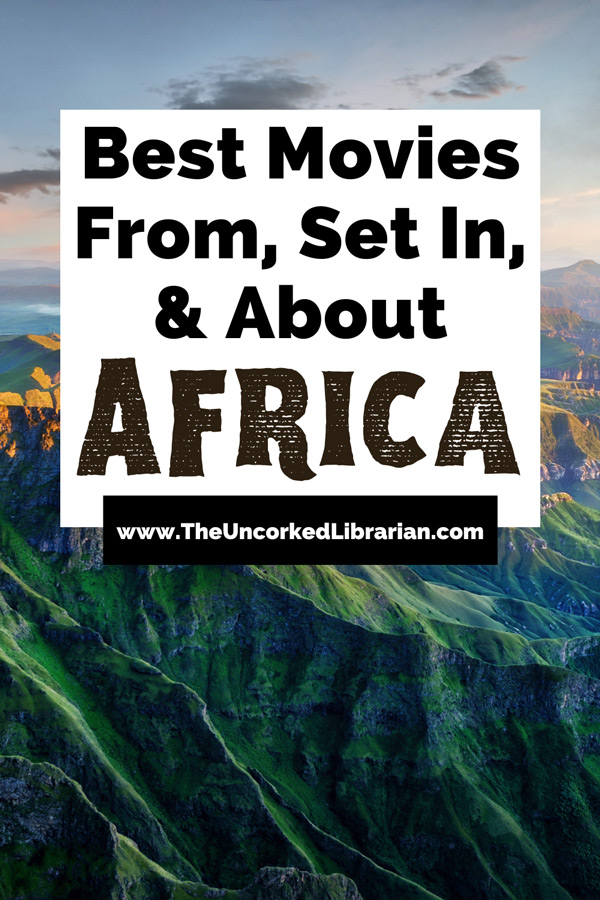 Grab your favorite African movies and books for later:
Express VPN – Using Virtual Private Networks (VPNs) allows you to view movies worldwide – and they help keep your information safe. Our writers couldn't have such diverse film reviews without a VPN.

Amazon Prime Video – Stream thousands of ad-free movies and TV series on demand with Prime Video.

Audible Plus: From Amazon, listen to Amazon Originals, podcasts, and audiobooks. They add new titles every week.
Thank you to TUL contributor, Dagney McKinney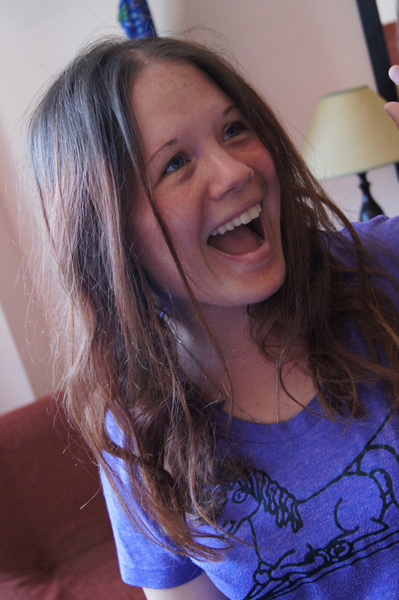 Dagney (pronouns: any) is a neurodivergent writer who loves all things macabre and weird. She likes outrageously spicy food, long walks through graveyards, and historical tangents. You'll most likely find her wandering around somewhere quiet or underground, buying salt, or whispering to camels.
What are the best African movies to watch on Netflix right now? How about Hulu, Paramount+, & HBO?
Because "African movies" is such a vast topic, we wanted to give you a taste of some of the top movies set in, about, and from Africa.
What other films should we add to our African movies list? What is your all-time favorite African film?
Let us know in the comments.
You might also enjoy:
Movies Across The Globe
African Movies by Country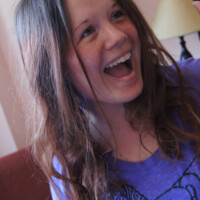 Dagney (pronouns: any) is a neurodivergent writer and book nerd who is drawn to all things weird and macabre. She also loves anything to do with fast cars, unhinged anti-heroes, and salt. When she isn't working or reading, you're likely to find her eating Indian food, playing board games, or hiding out somewhere dark and quiet, stuck down an internet rabbit hole. The easiest way to win her over is through cats and camels.