Enjoy the best animated fantasy movies to watch right now from around the world.
Whether you are an adult, teen, or child, everyone will find quite a few fantasy animation movies to enjoy from this list.
Witness as everyday people – even ones doing kind acts – accidentally transform into pigs and cats.
Fall down the rabbit hole or hop in a yellow submarine for one trippy experience. Travel to Mexico, Japan, Ireland, and more.
While many of these fantasy cartoon movies are light and fun, others will deceivingly dive into much heavier topics. Just be aware: a few are of their time, too.
Some of these animated fantasy movies will be appropriate for the entire family while others are recommended for a slightly maturer audience.
So, what are the top animated fantasy films to watch right now? Let's get started, and be sure to share your favorites in the comments.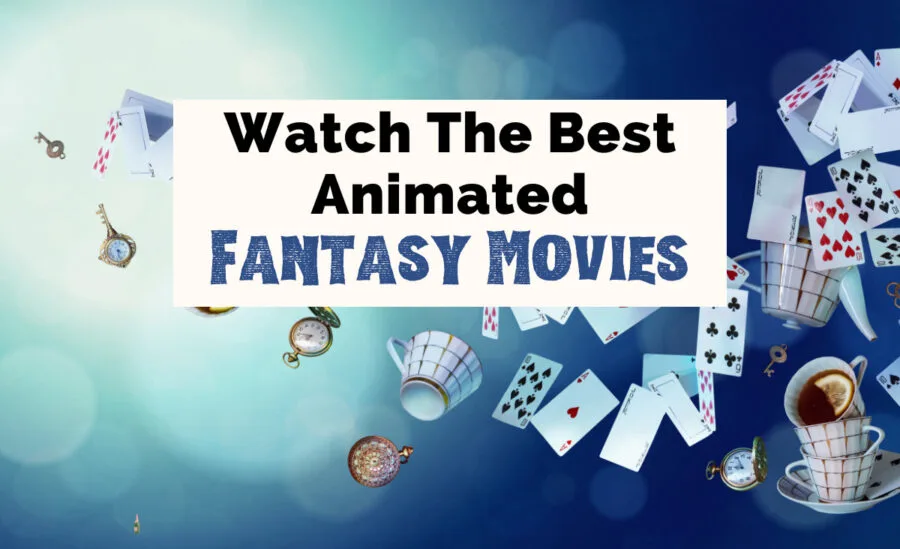 Grab the best animated fantasy films and books here:
16 Fantastic Animated Fantasy Movies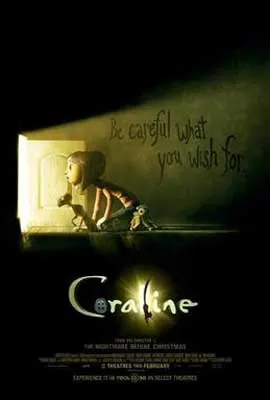 Coraline (2009)
Life has become very boring for Coraline Jones.
She and her parents have moved to a remote new house, and it's old, and creaky, and the neighbors are weird, and her parents are too busy with work to spend time with her.
So when she finds a mysterious door hidden in the wall, she doesn't hesitate to go through it.
On the other side, she finds the same house, but different; the colors are brighter, the food is delicious, and her Other Mother is just pleased as punch for her to visit.
So pleased, in fact, that she'd be happy for Coraline to stay forever…
There are not many stop-motion fantasy animation movies in the world, but Coraline is one of the best.
The makers of this film, Laika Studios, really know how to create an atmosphere of creepiness.
Coraline is one of the most disturbing animated fantasy movies for families with kids, albeit older kids.
For popular movies adapted from books as well as great haunted house stories, Gaiman's dark fantasy is iconic.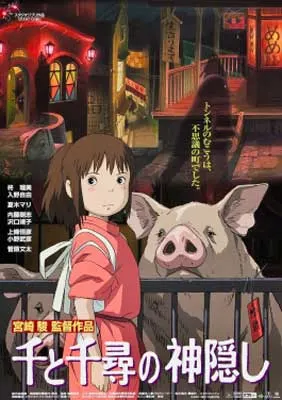 Spirited Away (2001)
While en route to meet the moving company at their new house in a new town, Chihiro's dad decides to take a shortcut.
But instead, the road leads them to a tunnel, and on the other side, they find what looks like an abandoned theme park.
Despite Chihiro's protestations, her parents follow their noses to a sumptuous buffet and start tucking in immediately.
However, what they don't know is that they have entered the spirit world, and by eating the food, Chihiro's parents have turned into pigs!
To turn them back, Chihiro's going to have to outsmart the powerful and dangerous witch Yubaba, ruler of the bathhouse of the spirits.
This is one of the most creative and visually stunning animated fantasy movies as well as one of the most popular.
Thanks in part to the international success of Spirited Away, its makers – Studio Ghibli – are recognized as one of the best producers of fantasy animation in the world.
Check out even more terrific Japanese movies.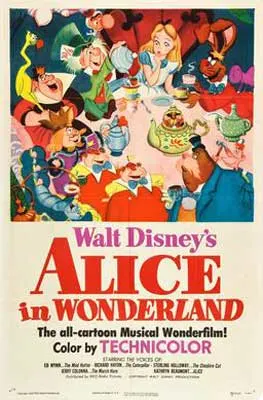 Alice in Wonderland (1951)
You can't talk about animated fantasy films without mentioning Disney.
During one of her sister's educational lessons, young Alice spies a white rabbit in a waistcoat carrying a stopwatch.
Intrigued, she follows him as he disappears down a rabbit hole and finds herself in the unusual world of Wonderland.
Now she must deal with nonsensical riddles, outlandish creatures, snacks that make you grow or shrink, and murderous, maniacal monarchs, all the while wondering how she's going to get home.
If only she hadn't been so curious!
Based on Lewis Carroll's seminal work of absurdist literature, this children's movie classic has plenty of fun and whimsy to entertain viewers of all ages.
Rarely have fantasy cartoon movies had such a cultural impact as Alice in Wonderland, with so many characters (the Cheshire Cat, the Queen of Hearts, the Mad Hatter, and more) instantly recognizable to the general public.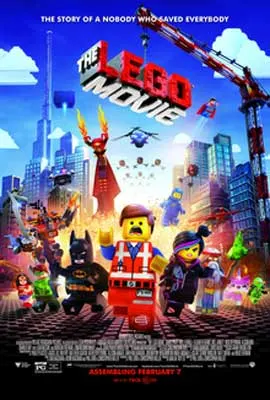 The Lego Movie (2014)
Perhaps one of the most surprisingly successful animated fantasy movies is this anarchic gem.
Rendered by computers but made to look like actual real-life Lego pieces, The Lego Movie follows the activities of the amiable yet completely uninteresting Emmet Brickowski.
A generic citizen of Bricksburg, Emmet is a company man through and through; always following instructions, whether it's at home or at work.
But his world gets turned upside down when he runs into Wyldstyle, a formidable Master Builder who can create amazing contraptions from anything nearby.
She believes Emmet is the Special, destined to defeat the evil Lord Business who plans to take over the world!
Despite the huge potential for this film to be a misguided cash grab mistake, there are actually plenty of excellent gags, some great pacing, and a surprisingly genuine moral to be found here.
The voice cast alone would make this one of the best animated fantasy movies ever made, but the script and the direction seal the deal.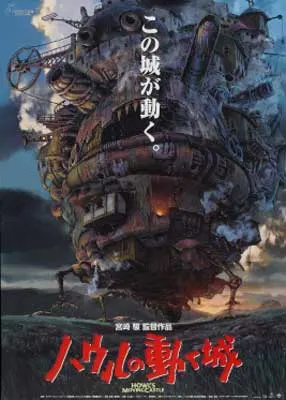 Howl's Moving Castle (2004)
As she travels through the city to meet her sister, young Sophie is cornered by some soldiers giving her unwanted attention.
To her rescue comes Howl, a mysterious magician who is trying to avoid some unwanted attention of his own.
Later that evening, Sophie is visited by the Witch of the Wastes, who has been looking for Howl. She curses Sophie with premature old age and leaves.
Now Sophie must track down Howl herself, seeing as he's the one person who might be able to undo the Witch of the Waste's curse.
To do so, she has to head into the mountains, to find his legendary moving castle.
As with many of writer/director Hayao Miyazaki's animated fantasy films, there's a strong anti-war theme to this otherwise fun and charming adventure.
Viewers of the English dubbed version can enjoy the vocal stylings of Christian Bale as Howl in a rare child-friendly role, as well as a young Josh Hutcherson as his assistant.
Watch even more of the best Japanese fantasy movies.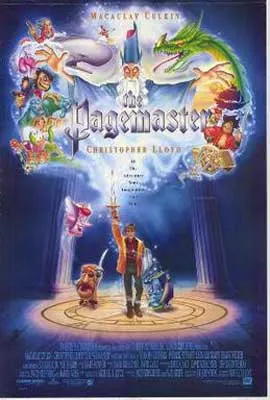 The Pagemaster (1994)
There's not an adventurous bone in Richard Tyler's body. In fact, he's probably the most safety-conscious 10-year-old in America.
Despite his parents' attempts to get him out into the world, Richard knows exactly how dangerous the world is and is determined to avoid an accident at all costs.
However, while riding his bike to the store, he gets caught in a storm and takes shelter in a large building that turns out to be a library.
Little does he know that he's about to be swept away on an adventure he never could have imagined.
Beginning in live-action and then switching to animation, The Pagemaster had some groundbreaking visual effects for its time.
Today, that transition may seem a little dated, but this is still an icon of 90s fantasy animation movies.
Plus, you get Sir Patrick Stewart as a pirate, Whoopi Goldberg as a fairy godmother, and Leonard Nimoy as Dr. Jekyl. Need we say more?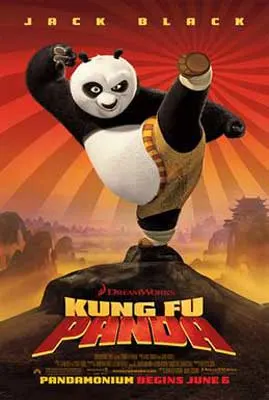 Kung Fu Panda (2008)
Po might not be any good at kung fu, but he sure is its biggest fan.
He knows the history of all the famous weapons and techniques; plus, he has action figures of every member of the Furious Five – China's greatest kung fu warriors.
When it is announced that someone is about to be chosen as the next Dragon Warrior – the most powerful fighter in the world – Po rushes from his job serving noodles to go and see who it will be.
Perhaps no one is more surprised than he when, after a series of mishaps, Po is chosen as the next Dragon Warrior.
Can this panda truly live up to his new destiny?
It's safe to say that Kung Fu Panda was a surprise runaway success, spawning two feature-length sequels and several television spinoff shows.
But the fight choreography is on point, the characters are loveable, and the positive messages are strong, making this one of the most enjoyable animated fantasy movies of the 21st century.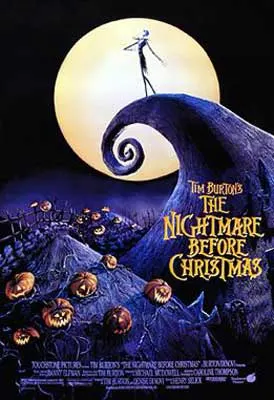 The Nightmare Before Christmas (1993)
Every year, the people of Halloween Town celebrate October 31st in style, led by the charismatic Pumpkin King himself, Jack Skellington.
But Jack has been feeling restless lately; going through the motions every year isn't doing it for him anymore, and he yearns for something new and exciting.
After taking a long walk, Jack stumbles upon a clearing full of doors and is drawn to the one with a mysterious, brightly decorated tree on it.
It turns out that it leads to Christmas Town, and Jack gets an avalanche of inspiration; this year, he and the scary folks of Halloween Town are going to bring Christmas to everyone.
Whether they like it, or not.
The songs from this festive musical are fantastic, with instantly accessible tunes composed by Hollywood musical icon Danny Elfman.
The Nightmare Before Christmas is one of the best animated fantasy movies to watch either on Halloween or Christmas – or both!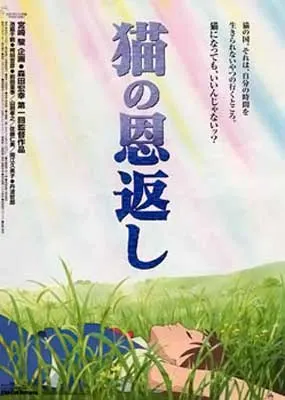 The Cat Returns (2002)
One day, while out walking with one of her classmates, Haru notices a cat attempting to cross a busy road.
Seeing that the cat is about to have a fatal accident, she instinctively dives across the street, saving him from disaster.
What makes the encounter unusual, however, is that afterward, the cat stands up on its hind legs and thanks her.
Haru doesn't know it, but she's just saved the life of Prince Lune of the Cat Kingdom. Through some inexplicable events, she ends up becoming his bride-to-be.
Pretty soon, her situation gets even direr when she's whisked away to the castle of the Cat King and starts transforming into a cat herself.
Obviously, if you love cats, this will probably be one of your new favorite animated fantasy films.
The cat-based interpretation of human culture leads to some entertaining details, especially things like the Cat King's CIA-style bodyguards.
For fantasy animation, this is not one of Studio Ghibli's deepest movies; however, it's a lot of fun!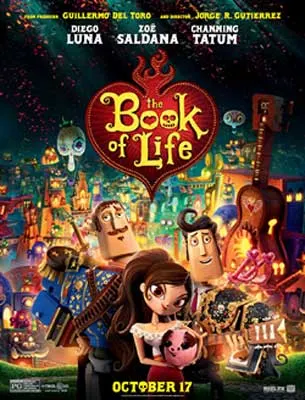 The Book of Life (2014)
In the town of San Angel, two boys – Manolo and Joaquín – vie for the love of the same girl, Maria.
Upon seeing this, Xibalba, ruler of the Land of the Forgotten, and La Muerte, the ruler of the Land of the Remembered, strike a deal.
They agree that if Maria marries Manolo, Xibalba will not stop getting involved in human affairs. But if Maria marries Joaquín, they will switch realms.
Naturally, Xibalba stacks the odds in his favor.
Many years later, the three friends' lives have gone in vastly different directions, but fate has brought them together again.
That is until Xibalba interferes and Manola finds himself dead and wandering the Land of the Remembered, seeking help from his ancestors.
One of the most colorful and unique fantasy animation movies, The Book of Life celebrates Mexican culture and traditions.
Watch even more fantastic movies about Mexico.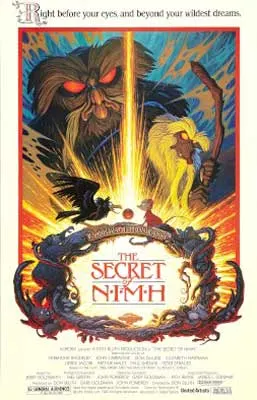 The Secret of NIMH (1982)
Among the fields of Fitzgibbons' Farm, there is a seemingly nondescript cinder block. Inside lives the widowed field mouse Mrs. Brisby and her children.
Mrs. Brisby knows that they must find another place to live before plowing season comes, but her youngest child Timothy is very ill. They cannot travel without risking his death until he recovers.
In order to find a solution to this problem, Mrs. Brisby sets off on a dangerous journey to find help.
Her quest eventually leads her to seek out the help of the old rat Nicodemus, the mystical leader of the mysterious rats of NIMH…
Like many fantasy cartoon movies made before the psychological welfare of children was fully taken into account, The Secret of NIMH can get quite unsettling for those of a gentler disposition.
But the visual style is arresting, and there are plenty of entertaining side characters to help lighten the mood.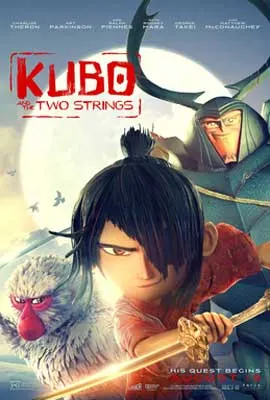 Kubo and the Two Strings (2016)
12-year-old Kubo lives with and cares for his mother in a remote cliffside cave near a village.
Every day, he takes his shamisen – a three-stringed musical instrument – and a stack of paper down into the village in order to perform for money.
Using his shamisen, Kubo is able to make the paper move and form shapes in order to act out legends and stories, to the delight of the villagers.
However, one day Kubo stays out after sundown – something his mother said never to do – and his location becomes known to the vengeful Moon King, his grandfather.
The Moon King wants Kubo, and now that he knows where he is, Kubo and his mother are in terrible danger.
The stop-motion animation on show here is breathtaking, with visuals that are both beautiful and dramatic.
Kubo and the Two Strings is one of the best animated fantasy movies also from Laika Studios.
Join The Uncorked Reading Challenge Today
---
Travel around the world with the Uncorked Reading Challenge. Get the best book and movie recs straight to your inbox. Sign Up Now.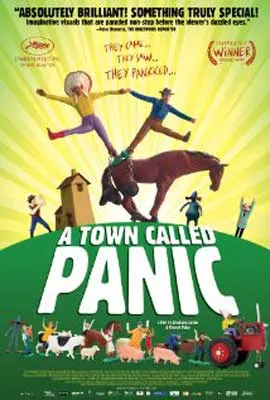 A Town Called Panic (2009)
Cowboy, Indian, and Horse are friends who live together in a rural house.
When they realize that they forgot to get Horse a present for his birthday, Cowboy and Indian decide to build him a brick barbecue.
They order the bricks they need to build the barbecue in secret so that the present will be a surprise.
However, due to a typing mishap, they accidentally order 50 million bricks, and the weight of them causes their house to sink to the center of the Earth.
This is only the start of their troubles.
If all this sounds like some kind of manic fever dream, then the creative team behind A Town Called Panic has done their job.
Combining their unique stop-motion style and Belgian sense of humor, this is one of the animated fantasy movies that has to be seen to be believed.
Watch even more friend movies.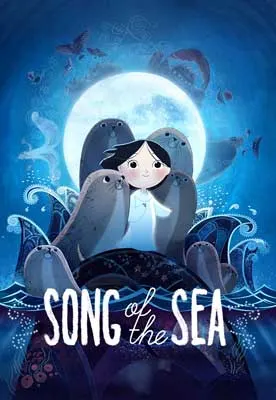 Song of the Sea (2014)
The night Saoirse was born, her mother disappeared, presumably dying after giving birth.
Now – six years later – her dad, the lighthouse keeper, has never recovered from the loss, and her brother, Ben, is mean to her as he blames Saoirse for their mother's disappearance.
On her birthday, their grandma comes to visit and quickly decides that Ben and Saoirse are better off being raised by her on the mainland.
But just before they leave, it is revealed that Saoirse is actually a selkie!
And so, not surprisingly, the more time she spends away from the water and her seal skin (locked away at the lighthouse), the more unwell she becomes.
After Saoirse accidentally alerts the Faeries to her presence, Saoirse, Ben, and their dog, Cú, find themselves on an adventure to save the Faeries and the spirit world.
Song of the Sea is easily one of the most aesthetically striking animated fantasy films to watch and an absolute delight.
If you like this one, you might also enjoy more movies about Ireland or even fantastical mermaid books (and some selkies).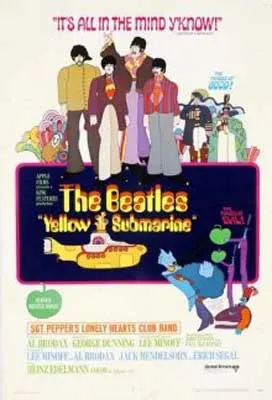 Yellow Submarine (1968)
At the height of their popularity in the 60s, the Beatles starred in one of the most bizarre fantasy cartoon movies ever made.
One day, the music-hating Blue Meanies invade the musical paradise known as Pepperland and begin to turn all of the residents to stone, draining Pepperland of color.
Before he can be similarly immobilized, Young Fred manages to escape in the Yellow Submarine and makes his way to Liverpool, UK in order to get help.
There, he finds the Beatles – John, Paul, George, and Ringo – who agree to help him save Pepperland from the Blue Meanies.
And, they might just sing a few well-known songs along the way.
Fans of the Beatles will obviously enjoy the soundtrack and particularly Beatles-esque humor.
For those who don't get all the references, this is still a visually striking odyssey across all kinds of imaginative landscapes.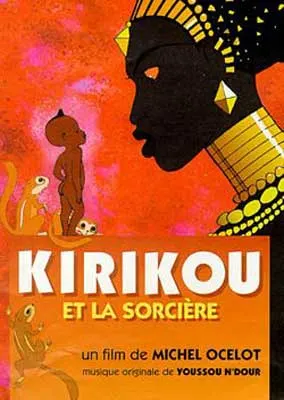 Kirikou and the Sorceress (1998)
In the West African village where Kirikou is born, an evil sorceress named Karaba has placed a curse.
Kirikou, who can walk and talk immediately, decides to help save his village and stop Karaba, and so accompanies his warrior uncle.
Rooted in West African folklore, Kirikou and the Sorceress is one of the most unique animated fantasy movies.
However, it remains a hidden gem due to initially being banned in both the US and the UK upon its release due to the nudity within the film.
Although this was meant to reflect West Africans' non-sexualized views of the human form, it was considered excessive by both countries.
Fortunately, now it is much more accessible and well worth a watch if you want to see something fun and magical.
Watch more iconic African movies.
Where To Watch & Learn More About These Movies:
Amazon Prime Video | Netflix | IMDb | Hulu | Max
Save Your Favorites Fantasy Animation Movies For Later: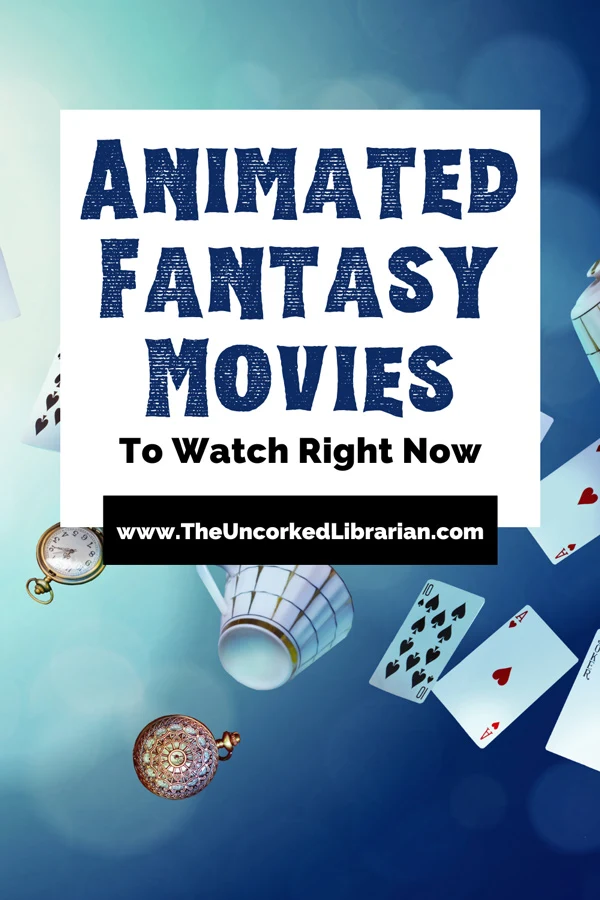 Grab the best animated fantasy movies and books for later:
What fantasy cartoon movies do you recommend?
What animated fantasy films do you enjoy? Let us know in the comments!
You May Also Enjoy: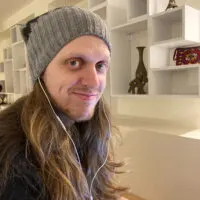 Jeremy (pronouns: any) is an autistic writer, hobbyist, and movie buff, as long as that movie is Labyrinth. Since leaving the corporate world behind in 2018, he has read more books than he thought possible. True to his British upbringing, his first instinct in any given situation is to put the kettle on.