Celebrate your besties across the globe with these fantastic movies about friendship and best friends.
There's nothing better than adventures with your best friends, including getting married, taking an adventurous road trip, and getting through the hard times, including sickness and even death.
So, in honor of our best friends – people who make us laugh and are like family – we are sharing the best friendship movies to watch right now.
This includes movies about friends in all genres – animated fantasy films, cult classics, rom-coms, dramas, horror flicks, and more.
Find friend movies adapted from bestselling books, and quite a few movies to transport you across the globe to the U.S., Australia, Greece, and even outerspace.
Of course, some of the older titles are of their time and may be problematic – so, please watch them with a critical eye.
And, don't forget to let us know your favorites in the comments – there are so many films about friends, we couldn't possibly name them all. Let's get started.
You might also enjoy these great friendship books.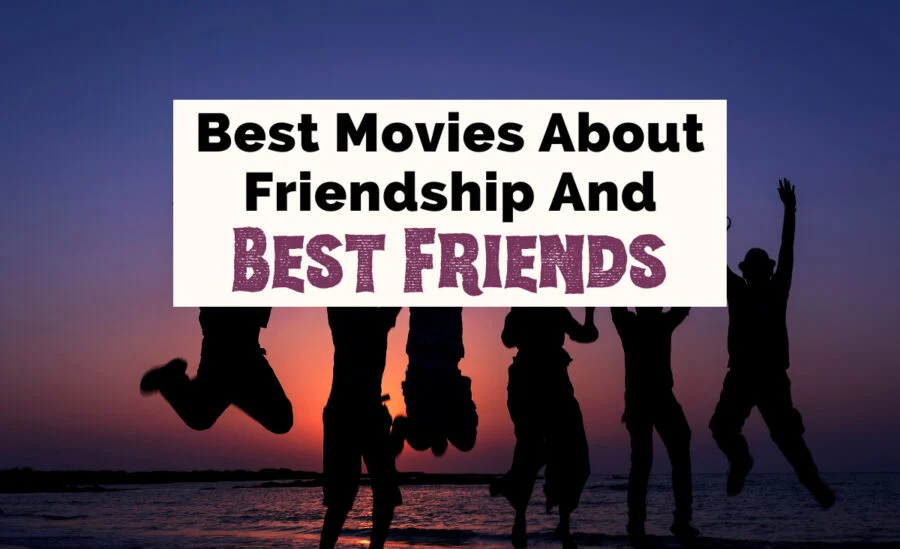 Grab your favorite best friend movies and books here:
Express VPN – Using Virtual Private Networks (VPNs) allows you to view movies worldwide – and they help keep your information safe. Our writers couldn't have such diverse film reviews without a VPN.

Amazon Prime Video – Stream thousands of ad-free movies and TV series on demand with Prime Video.

Audible Plus: From Amazon, listen to Amazon Originals, podcasts, and audiobooks. They add new titles every week.
40 Movies About Friendship & Best Friends
1. Thelma And Louise (1991)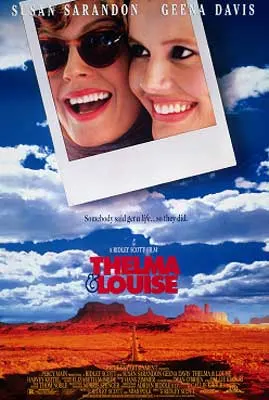 It's curious: one of the most beloved friendship movies of the '90s is the one that broke all the rules.
Thelma And Louise transcends genre, subverts stereotypes, and ends on a literal cliffhanger. It's a buddy comedy, a road trip film, a drama, a crime thriller, and a romance.
Geena Davis and Susan Sarandon star as two women, best friends, desperate to escape their dreary lives in Arkansas and driven to the edge by men who don't respect them.
This is one of the woman-led feminist film blockbusters that paved the way for the #MeToo vengeance films we see today.
2. Bridesmaids (2011)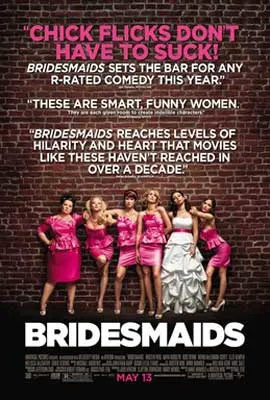 Nearly every woman of a certain age has gone through this rite of passage at least once, getting a call from her best friend asking her to be a bridesmaid.
In real life, it can be amazing or it can be a drag – in Bridesmaids, it's both, and the comedy dial is turned up to eleven.
Down-on-her-luck former baker Annie Walker is going to be Maid of Honor at her best friend's wedding, if she doesn't screw everything up first.
There's a cast of wild-card characters lined up to be bridesmaids and they're not making her job easy.
This is one of the funniest movies about friendship of the 2010s, and it's perfect to watch with your own besties over a bottle of wine.
Watch even more wedding movies.
3. Mean Girls (2004)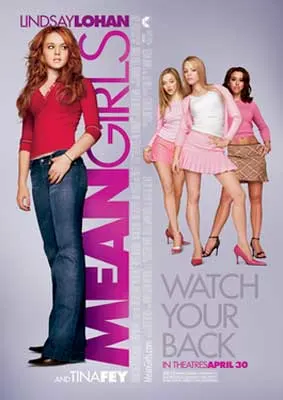 "Ex-boyfriends are off limits to friends. That's just, like, the rules of feminism!"
You can learn just about everything you need to know about female friendship from Mean Girls, Tina Fey's film adaptation of Queen Bees & Wannabes (a guide for parents raising teenage girls).
This iconic contribution to the canon of films about friendship depicts all the ways in which it can be toxic, and why besties sometimes tear each other down.
It can be enjoyed by the whole family – but, let's be real, it's enjoyed most by millennial women who had a formative adolescent experience watching this one in cinemas when it first came out.
Watch even more iconic movies based on bestselling books.
4. Stand By Me (1986)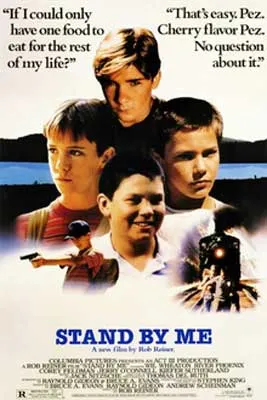 Get your tissues ready!
If you're in a nostalgic mood or missing childhood friends who have fallen out of touch, you're definitely not going to make it through Stand By Me without a few tears.
The story is based on Stephen King's 1982 novella The Body, about a group of boys who go hiking together in search of a missing boy.
Gordie, Chris, Teddy, and Vern hope to become local heroes by finding the boy's remains.
Instead, they find out a lot about each other, and themselves. It's widely considered one of the best movies about friendship ever made and definitely stands the test of time.
5. Sisterhood Of The Traveling Pants (2005)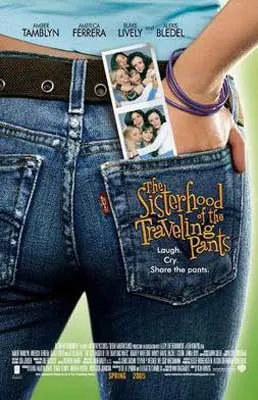 Sisterhood Of The Traveling Pants is one of those friendship movies with a premise so bonkers, you can't help but get drawn in.
Four teenage girls – memorably played by America Ferrera, Amber Tamblyn, Blake Lively, and Alexis Bledel – discover an apparently-magical pair of pants.
The jeans inexplicably fit each of them perfectly, despite their different sizes and body shapes.
They decide to share the pants, sending them back and forth, as a way to stay connected during a summer apart.
It's a bit silly, yes, but it's also adorable and, at times, insightful.
6. E.T. The Extra-Terrestrial (1982)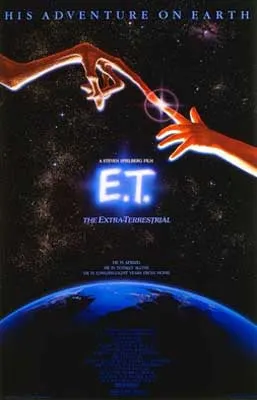 Who knew that a science-fiction movie about a literal alien invasion would end up being one of the most endearing and enduring films about friendship of all time?
That's what happened with E.T. The Extra-Terrestrial, the Steven Spielberg movie about a boy trying to help an alien find his way home.
Spielberg based the concept on an imaginary friend he had himself as a child.
Even though it's a relatively simple story, it's a testament to the power of friendship, even friendship that stretches across species and planets, against all the obstacles the U.S. government can place in its path.
If you enjoy alien movies, try these great alien books to read.
7. Beaches (1988)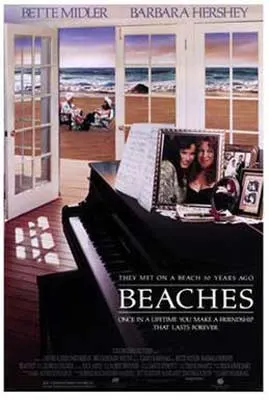 The critics totally panned Beaches, but it has developed a devoted fanbase in the years since its release, making it one of the cult classic movies about friends for life.
It stars Bette Midler – with a very young Mayim Bialik as her childhood self – and Barbara Hershey as two best friends forced to fight for each other through thick and thin.
They meet in the late '50s, under a beach boardwalk in Atlantic City, and their friendship grows over years of exchanging letters of support.
Their bond is tested by career changes, love triangles, and life-or-death challenges, but – of course – they always find their way back to each other.
This is also the film that made Wind Beneath My Wings a chart-topper.
8. When Harry Met Sally (1989)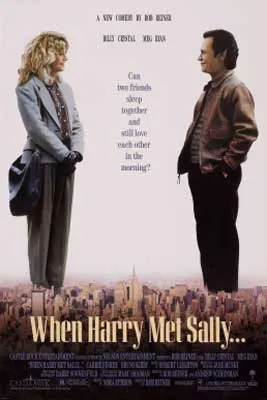 When Harry Met Sally is widely considered one of the best romantic comedy films of all time, but that's a bit of an oversimplification.
Actually, it's one of the best films about friends – yes, friends who become lovers, but friends first and foremost.
Uptight Sally meets loose-unit Harry when they share a car ride to New York together after graduating from college.
They don't warm to each other, but repeated encounters over the years lead to a close and wholesome friendship.
The chemistry between the characters, played by Meg Ryan and Billy Crystal, is undeniable and makes for very entertaining viewing.
9. Crossroads (2002)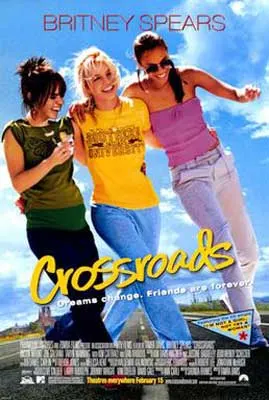 Ah, Crossroads – the Britney Spears vehicle that was widely panned by critics at the time of release, but is now recognized (by the cool people, at least) as one of the classic millennial teen best friend movies.
This movie has powerhouses in every corner as we follow three best friends on a post-graduation road trip across the country.
There is Spears, of course, but also Zoe Saldana, who has since appeared in all three of the highest-grossing films of all time, and Taryn Manning – a subsequent SAG Award winner.
Plus, find Kim Cattrall – of Sex And The City fame – in a supporting role. And did you know that Shonda Rhimes – creator of Grey's Anatomy and Bridgerton – developed the script?
There's more to this movie than meets the eye.
10. Bend It Like Beckham (2002)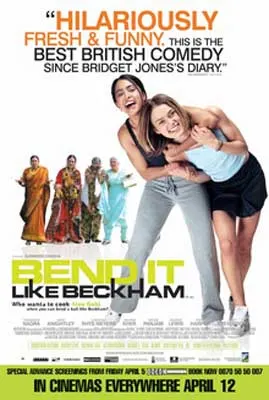 If you decided to try out for your school soccer team after watching Bend It Like Beckham, you're not alone.
There was a huge spike in interest in soccer (or, in the film's British parlance, football) after the theatrical release in 2002.
The story follows Jess, the child of British Indian Punjabi Sikh immigrants, as a new friendship gives her the opportunity of a lifetime to play the sport she loves, over her family's objections.
It's truly impressive how well this film holds up, from its talented and diverse cast to its clever humor and positive messaging.
The niche of movies about friends who play sports is sadly male-dominated, and this one bucks the trend in the best possible way.
Watch even more popular British romance movies.
11. Napoleon Dynamite (2004)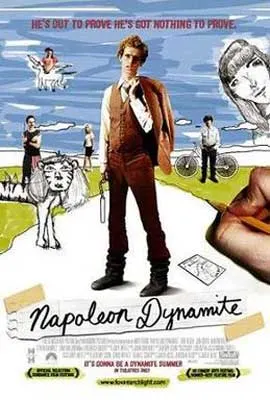 From little things, great movies about friendship grow.
Napoleon Dynamite started out as a class project for film students Jon Heder and Jared Hess, a 9-minute black-and-white short about a nerdy high-schooler.
A producer saw it and convinced Hess to drop out of school and develop it into a full-length feature – and the rest, as they say…
This quirky, off-beat comedy follows the titular character, a socially-awkward kid who lives with his grandmother, as he befriends a shy budding entrepreneur and an aspiring class president.
This one is best remembered for Jon Heder's highly meme-able dance scene, and (of course) the Vote For Pedro shirts.
12. Finding Nemo (2003)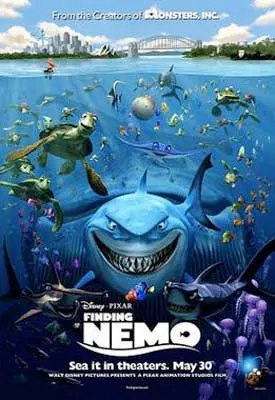 Finding Nemo is, on one level, an animated kids' movie about fish.
But, if you watch closely as a grown-up, you'll see it's also one of the most moving friendship movies gathering dust in your box of childhood DVDs.
While the driving force of the movie is clownfish Marlin's search for his only son, who was scooped up in the net of an amateur scuba diver, the journey is fuelled by Marlin's unlikely friendship with a memory-challenged blue tang named Dory.
They swim across oceans together, despite their differences, saving one another's skins and keeping one another going against the tides.
May we all have a friendship as enduring and wonderful as Marlin and Dory!
13. Romy and Michele's High School Reunion (1997)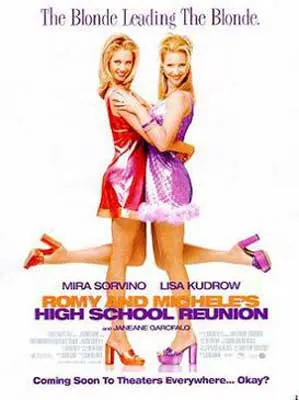 Here's an extra niche category: films about friends starring the cast of Friends!
Romy And Michele's High School Reunion doesn't exactly hold up to changing social attitudes and the shifting winds of political correctness, but for a certain generation, the nostalgic pull is so strong that we can't help but enjoy it anyway.
Plus, Lisa Kudrow (a.k.a. Phoebe Buffay) is brilliant in her leading role alongside Mira Sorvino.
In this cult classic comedy, two struggling 28-year-olds invent fake careers and success to fool their former high-school frenemies at a ten-year reunion – haven't we all thought about doing the same?
14. Nine To Five | 9 to 5 (1980)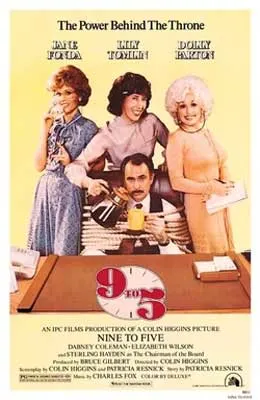 Three superstars – Lily Tomlin, Jane Fonda, and Dolly Parton – join forces on the silver screen in Nine To Five.
Like the fabulous women in the leading roles, it's hilarious, it's over-the-top, and it's great fun to watch.
Their characters come together to plot revenge against their horrible boss. Of course, everything goes terribly wrong, but they're in it together and they have each other's backs.
This is one of the best films about friendship that also has a strong theme of workers' rights and feminism – the perfect one to watch if you're planning to walk a picket line.
15. The Perks Of Being A Wallflower (2012)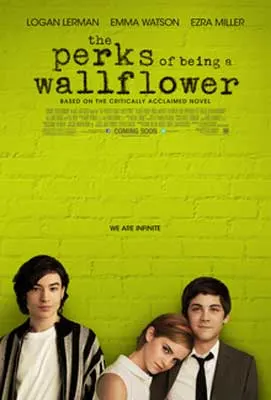 Not all movies about friendship are a laugh-a-minute.
The Perks Of Being A Wallflower (based on the Stephen Chbosky novel of the same name) is actually rather devastating, so make sure you've got your therapist on speed dial before you sit down with a bowl of popcorn.
The story follows Charlie, a teenager who has suffered more traumas than is truly fair, as he makes new friends and endures the other usual tribulations of adolescence.
This film has the rare distinction of being both written and directed by the author of the source text (Chbosky) and also being Emma Watson's break-out film after the Harry Potter years.
16. Miss You Already (2015)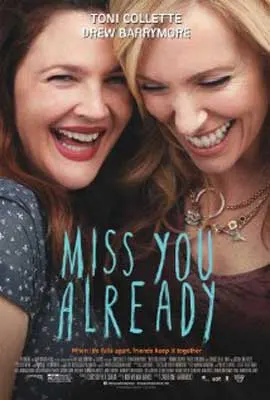 You know those movies about friends where you get the sense that the stars are really friends, even when the cameras weren't rolling?
Miss You Already is one of those. Drew Barrymore and Toni Collette are truly believable as best friends for life.
They play Milly and Jess, two friends whose lives have gone in different directions but whose bond remains strong no matter what – even facing death.
This is a film about terminal illness, so it's guaranteed to yank hard on your heartstrings, but it's also a film about bravery, second chances, and – most important of all – friendship.
17. The Women (2008)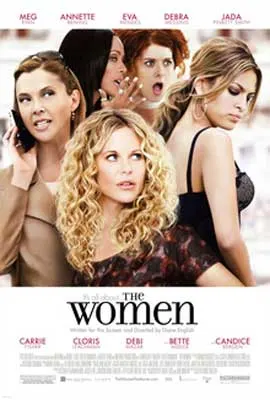 Here's a two-for-one deal on friendship movies!
The Women is actually two films, the original first released in 1939 and the contemporary version from 2008.
The more recent one is probably the one to start with, if for no other reason than it's easier to access.
It also stars some of the biggest names in Hollywood: Meg Ryan, Eva Mendes, Debra Messing, Carrie Fisher, Jada Pinkett Smith, Candace Bergen, Bette Midler…
Notice anything? Yes, they're all women.
It's like the problem of the Bechdel test in reverse, so men have absolutely no dialogue in this film. It's about female friendship, strength, and the capacity for boundless love.
18. Me And Earl And The Dying Girl (2015)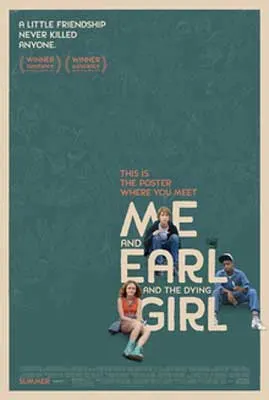 Anyone who's ever had a friend diagnosed with a terminal illness knows what a rollercoaster it can be. Add that emotional turmoil to adolescent angst, and you've got Me And Earl And The Dying Girl.
Based on the young adult novel of the same name, the story follows two budding filmmakers who befriend a girl recently diagnosed with leukemia.
That might sound like one of the most devastating films about friends on this list, but the sadness is balanced by brilliant parodies the characters make of classic films, a wonderfully meta twist.
19. The Outsiders (1983)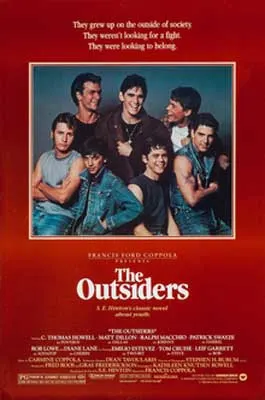 Greasers and teen angst and violence and Gone With The Wind?
It doesn't sound like the stuff of great movies about friendship, but that's what you get in The Outsiders.
This coming-of-age crime drama was adapted from the book of the same name by S.E. Hinton, still beloved by misunderstood teens around the world today.
Francis Ford Coppola assembled an impressive cast of up-and-coming stars (including Rob Lowe, Tom Cruise, Patrick Swayze, and Ralph Macchio) to depict this story of young men making life-altering mistakes.
20. The Bucket List (2007)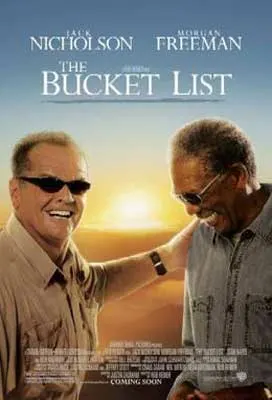 Jack Nicholson and Morgan Freeman, in a buddy adventure comedy-drama movie? Yes, please!
The Bucket List is one of those unexpectedly wonderful best friends movies that will stay with you long after the credits roll.
A blue-collar motor mechanic meets a billionaire during a hospital stay.
They discover that they both have many unrealized dreams on their "bucket list" (i.e., the list of things they want to do before they "kick the bucket").
The gorgeous cinematography, the dark comedy, and the moments of searing insight will have you reaching for pen and paper to make a bucket list of your own – and jumping on a plane A.S.A.P. to make it happen.
21. The Goonies (1985)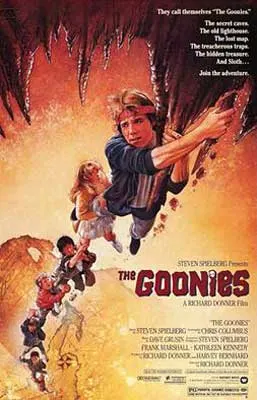 When it comes to adventure films about friendship, they don't come any more classic than The Goonies.
This '80s comedy has been played at countless sleepovers, comfort-watched to death by older millennials, and now it's become emblematic of an entire generation of friendships.
The story follows a group of kids from the "Goon Docks," who find a treasure map in their efforts to save their family homes from bank foreclosure.
They end up in a break-neck race to find the hidden loot of One-Eyed Willy, facing off with a criminal family who is also on the chase.
22. I Love You, Man (2009)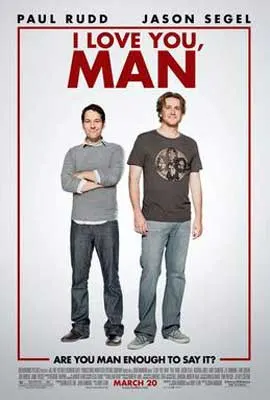 We all know it can be hard to hold onto friends, the older you get.
Life pulls you in different directions, you don't always have the anchor of school or hobbies to hold you together, and you invest a lot of time and energy in romance and family.
In I Love You, Man, the ultimate bromance film in the genre of movies about friends, Peter (played by Paul Rudd) goes on a friend hunt in the hopes of finding a bestie to be his best man at his forthcoming wedding.
Jason Segel is the perfect pick to play Sydney, the unlikely friendship contender, and the perfect foil for the comedy of this light-hearted romp.
Watch even more hilarious wedding movies.
23. 50/50 (2011)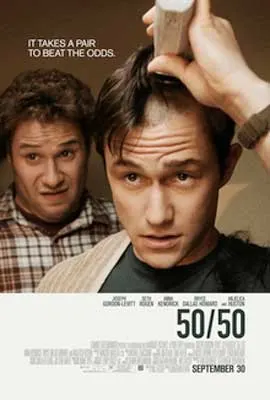 Even if you've never seen 50/50, you've surely seen the iconic movie poster: Joseph Gordon-Levitt shaving his head as Seth Rogen looks on, shocked, from behind.
It's an image (and a title) that takes on new meaning if you watch a little, and realize it's a story about a mild-mannered radio journalist who is given those odds for survival.
Adam (played by Gordon-Levitt) is diagnosed with a cancerous spinal tumor; his friend, Kyle (played by Rogen) is the only one who tries to make the most of his experience.
A cancer diagnosis doesn't sound like the stuff of great comedy films about friends, but this cast is talented enough to pull it off.
24. My Best Friend's Wedding (1997)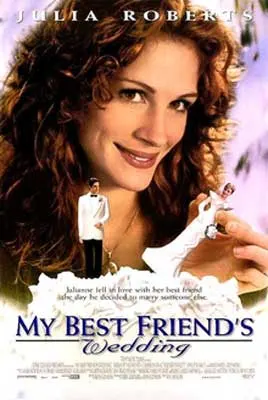 It's right there in the title for My Best Friend's Wedding, one of the most iconic best friend movies of rom-com's golden era.
This is the film that made stars out of Julia Roberts (as Julianne Potter, the food critic who carries a secret torch for her best friend) and Cameron Diaz (as the sweet, rich girl he plans to marry).
Rupert Everett also gives a memorable performance as Julianne's gay editor and fake boyfriend, delivering the immortal wake-up call: "Michael's chasing Kimmy, you're chasing Michael, who's chasing you? Nobody! Get it? There's your answer!".
This is a delightful movie about friendship, love, and getting it wrong.
Join The Uncorked Reading Challenge Today
---
Travel around the world with the Uncorked Reading Challenge. Get the best book and movie recs straight to your inbox. Sign Up Now.
25. Dazed And Confused (1993)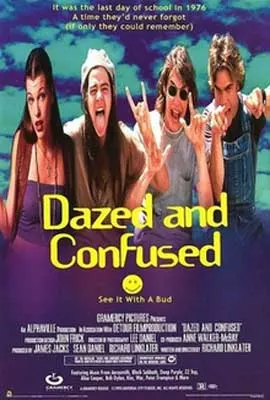 No collection of cult classic friendship movies is complete without Dazed And Confused, a coming-of-age comedy with an ensemble cast that features (among others) Matthew McConaughey in his break-out role.
It has strong '70s flashback vibes, lots of teenage high-school high-jinks, and a killer soundtrack guaranteed to have you dancing in your seat.
Even though critics loved it, it was a box office flop upon release, only finding its audience when it was released on home video.
Now, in the streaming era, it's as popular as ever – it was even inducted into the Texas Film Hall Of Fame in 2013. Alright, alright, alright!
26. Lethal Weapon (1987)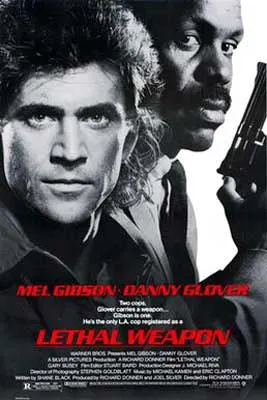 Do you know why they call them "buddy" cop movies?
Because they're movies about friends, of course! And Lethal Weapon is the epitome of the genre.
This action comedy stars Mel Gibson and Danny Glover as Martin Riggs and Roger Murtaugh respectively, mismatched LAPD detectives who find themselves drawn together on a complex case.
Yes, you will have to set aside your qualms about representations of race and gender politics to enjoy this one, but it's still a heart-pumping classic with an adorable hyper-masculine friendship at its core.
27. Saving Private Ryan (1998)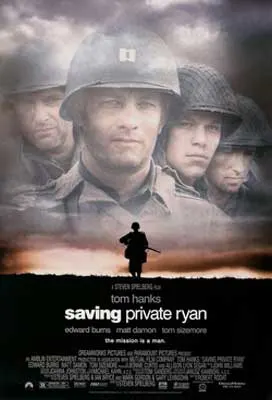 If you like movies about friendship, but your movie buddy prefers military history, Saving Private Ryan is smack-bang in the middle of your Venn diagram.
This epic war story made a star out of Matt Damon, as the titular Private James Ryan, a soldier lost after his three brothers are killed in action.
Tom Hanks is the Captain leading a team on an extraction mission.
Director Steven Spielberg went to great efforts to ensure both a realistic portrayal of war and an emotionally satisfying story, working with real WWII veterans to rewrite the script and ensure the true essence of their experience was captured on film.
28. Book Club (2018)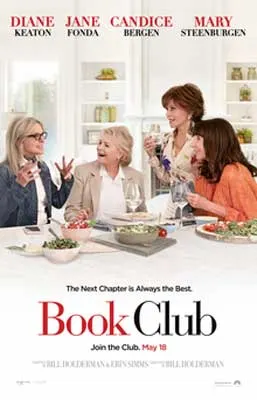 If your book club is looking to change things up, this is one of the best movies about friendship you can choose that stays on theme.
Book Club stars four iconic leading ladies – Jane Fonda, Candice Bergen, Diane Keaton, and Mary Steenburgen – as friends whose lives are shaken up by a risque pick for their next book club read.
The four women have attended the monthly book club together for over 40 years, but 50 Shades Of Grey proves the book that breaks their routine.
It's a wake-up call for all of them, encouraging them to seek out pleasure and fulfill desires in their own lives.
29. Just Between Friends (1986)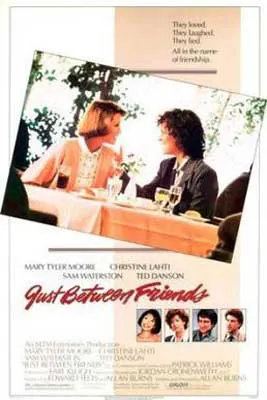 Just Between Friends is one of the lesser-known friendship movies from the '80s, overshadowed by blockbusters and cult classics, and blasted by the critics.
But, it's still one to watch if you're looking for deep cuts.
The central drama plays out between two women (played by Mary Tyler Moore and Christine Lahti), who are unknowingly (at first) sleeping with the same man.
Their paths cross by chance and a friendship blooms, but it's all threatened the first time they get together for dinner, and their shared love interest attends.
But that's not the last twist this film has in store…
30. Muriel's Wedding (1994)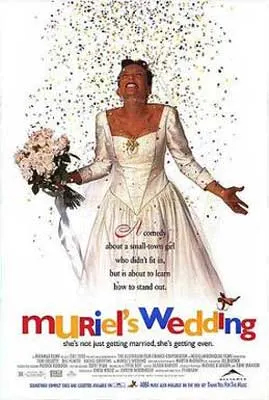 Before Toni Collette was the star of gritty highbrow dramas, she stole Australia's hearts in Muriel's Wedding, a movie about getting a life and getting the hell out.
Muriel is a socially awkward daydreamer, openly mocked by her so-called friends and ditched when she causes a scandal at a "society" wedding.
She takes drastic measures to get back "in" with them, one step closer to a glamorous wedding and an enviable life of her own.
But on the way, she reconnects with Rhonda – an acquaintance from high school, and a fellow ABBA fan.
Rhonda turns out to be Muriel's true salvation, making this one of the most moving movies about friends in Australia's cinematic history.
31. A League Of Their Own (1992)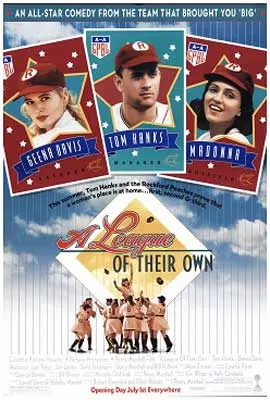 Did you know that A League Of Their Own is based on a true story?
Granted, the real All-American Girls Professional Baseball League didn't have Tom Hanks, Geena Davis, and Madonna on the field, but they were pretty impressive in their own right.
Director Penny Marshall saw a documentary about the AAGPBL players, and it inspired this story that she brought to screen, about the hardscrabble Rockford Peaches making it all the way to the World Series.
What makes this one of the most cherished films about friendship is the bond that develops between teammates.
The sports-comedy elements, against the backdrop of WWII, are just a bonus.
32. Waiting To Exhale (1995)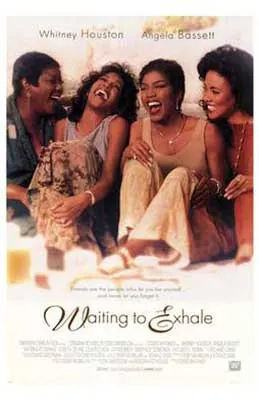 Long before Angela Bassett "did the thing," she starred alongside Whitney Houston, Loretta Devine, and Lela Rochon in Waiting To Exhale, one of the most important films about friends of the '90s.
It's no small thing to have an all-Black cast, even today.
But this film – about four Black women who are "holding their breath" until they feel safe in their relationships, with men and themselves and each other – went on to win awards, and gross over $80 million worldwide.
The value of this representation on screen in a critical period in cinematic history cannot be overstated.
33. The Craft (1996)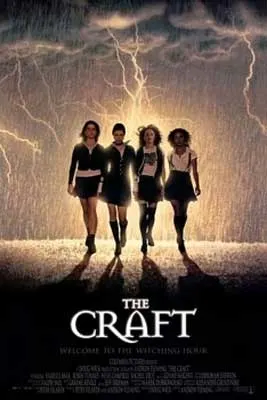 We all remember what it was like to be in high school, don't we? Especially if we didn't exactly "fit in."
That's why The Craft remains one of the most beloved movies about friendship of the '90s.
The four girls at its heart are all outcasts in their own way: Sarah is new and beautiful but troubled; Bonnie has burn scars; Nancy lives in a trailer; and Rochelle is Black in a predominantly white school.
What binds them all together? Witchcraft, and their adolescent inclination to use it for personal gain.
This is the ultimate get-the-girls-together supernatural horror film to watch with a bottle of wine and a big bag of popcorn.
34. Steel Magnolias (1989)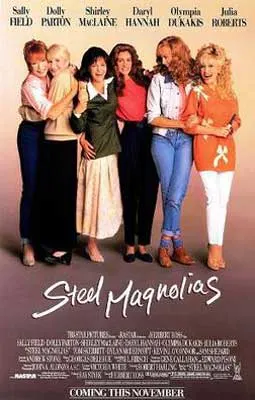 The best movies about friends are the ones that are endlessly quotable, where every line feels like one you want to say along with the characters on the screen – and that's what you get with Steel Magnolias.
The film follows a group of women from a close-knit Southern community, as they cope with the loss of one of their own.
It's got a cracking cast – Sally Field, Shirley MacLaine, Olympia Dukakis, Dolly Parton, Daryl Hannah, and Julia Roberts- each of whom delivers their zingers and one-liners with panache.
You'll laugh 'til you cry in this hilarious tribute to the bonds shared between small-town women.
35. Girls Trip (2017)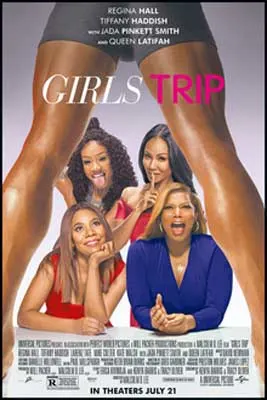 Girls Trip was the first ever film written by a Black woman to take in over $100 million at the box office – that's reason enough to watch it, above and beyond it being one of the best friendship movies of the past decade.
The story follows the "Flossy Posse" (played by an incredible line-up: Regina Hall, Queen Latifah, Tiffany Haddish, and Jada Pinkett Smith) as they travel to a music festival in New Orleans.
In addition to being a box office smash, this movie earned endless raves from critics, a bunch of awards, and a sequel is reportedly in the works.
Pick this one up if you want to watch a movie about Black women being best friends and living their best lives.
36. Whip It (2009)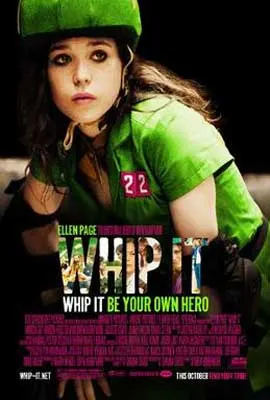 Thousands of people have found their community and their best friends in the rough-and-tumble world of roller derby, so it was inevitable that this experience would make its way onto the screen.
It was Drew Barrymore who brought this vision to life, in her directorial debut for Whip It.
Elliot Page stars as a Texan teenager whose world opens up on the oval track.
The Hurl Scouts are the perfect sports comedy team: close-knit underdogs with an enthusiasm for the sport that overcomes the sting of any loss.
It's an all-round crowd pleaser, one of the best films about friendship to watch with your teenager.
37. Shrek (2001)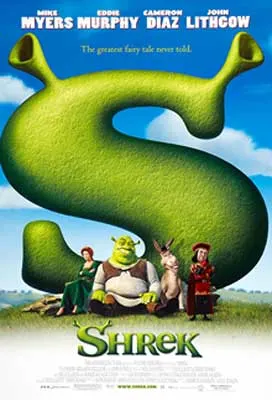 Okay, yes, Shrek is a kid's movie (with a few dirty jokes for the adults who are forced to watch it 100 times over), and it's mostly about a princess falling in love with an ogre.
However, it's also about a begrudging friendship that forms under duress between two very different creatures.
A cheerful talking donkey is an unlikely companion for a terrifying ogre on a mission, but over the course of their journey, they discover they have more in common than they initially thought.
It's one of the more delightful best friends movies in that regard, one to watch when you need a reminder that differences can be overcome.
Watch even more animated fantasy films.
38. Fast Times At Ridgemont High (1982)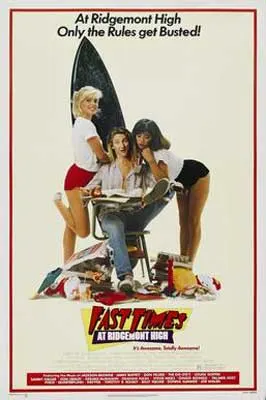 One of the few moments of joy during the height of the pandemic came with #FastTimesLive – a table read of Fast Times At Ridgemont High, starring some of the biggest names in Hollywood (including Jennifer Aniston, Morgan Freeman, Brad Pitt, and Julia Roberts) that raised money for relief organizations.
For a whole generation, it was their first time experiencing Fast Times, but it's well worth revisiting in its original form.
It's one of the classic friendship movies of the '80s, based on the real experiences of Cameron Crowe when he went undercover in a San Diego high school.
39. The Big Chill (1983)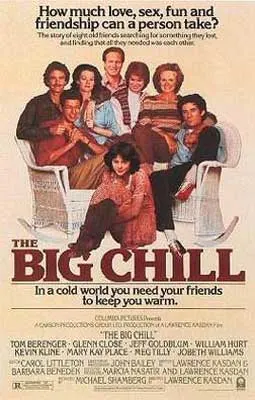 If you're into classic soul and R&B from the '60s and '70s, queue up The Big Chill on your watchlist.
The soundtrack is what sets this one apart from all the other amazing films about friends from the '80s era. It might also help you understand your Baby Boomer parents a bit better.
The story follows a group of friends from that generation, all of whom attended the University of Michigan, reunited fifteen years after their graduation at the funeral of a friend who took his own life.
Their lives all went in very different directions but, as you can imagine, reuniting in such an emotionally-charged circumstance brings their friendships roaring back to life.
In the 2023 new book release, The Celebrants, Steven Rowley penned a modern-day, touching The Big Chill, making it one of our favorite titles featuring strong middle-aged characters.
We highly recommend pairing the two.
40. Mona Lisa Smile (2003)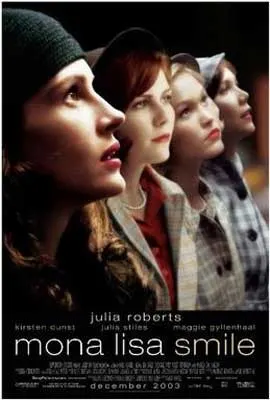 Julia Roberts, Kirsten Dunst, Julia Stiles, and Maggie Gyllenhaal round out an all-star cast in Mona Lisa Smile.
The film is set after the end of the Second World War, in the tumultuous environment of Wellesley College.
This was a time when gender roles were fraught, and most women who went to college only stayed until they got their M-R-S degrees.
The students of one art history class, however, learn about a whole lot more than paint on canvas when the new progressive teacher takes some liberties with the standard syllabus.
If you like movies about friends with complex relationships, fierce ambition, romantic obstacles, and beautiful costumes, you should add this one to your watch list immediately.
Where to learn more about and watch these friendship movies:
Amazon Prime Video | Netflix | IMDb | Hulu | Max
Grab your favorite best friend movies and books here:
Express VPN – Using Virtual Private Networks (VPNs) allows you to view movies worldwide – and they help keep your information safe. Our writers couldn't have such diverse film reviews without a VPN.

Amazon Prime Video – Stream thousands of ad-free movies and TV series on demand with Prime Video.

Audible Plus: From Amazon, listen to Amazon Originals, podcasts, and audiobooks. They add new titles every week.
Save These Movies About Friends For Later: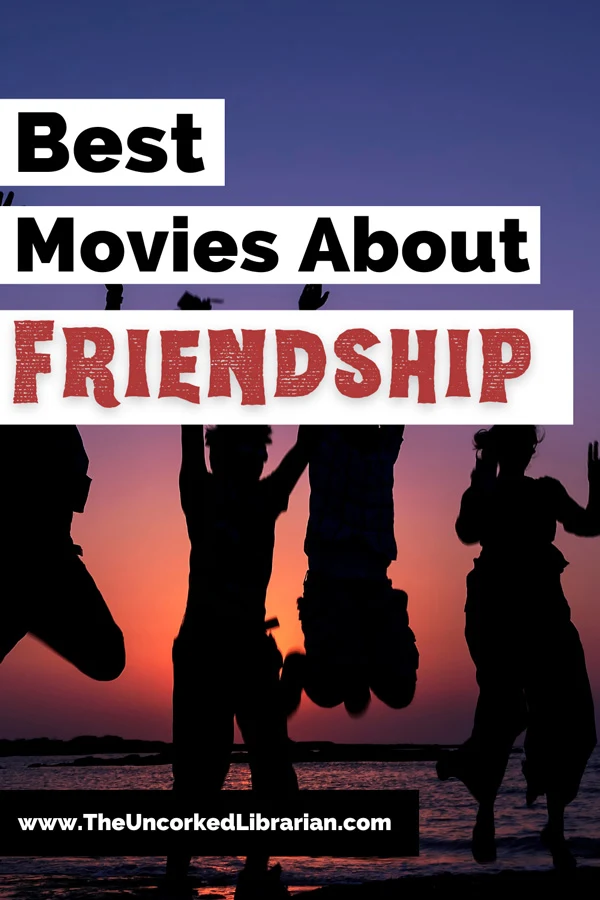 What are your top films about friendship? Who are your favorite cinematic best friends?
Which movie friends do you love and champion? Which friendship makes you laugh the most? Cry? What are your favorite friend films? Let us know in the comments.
Related Articles: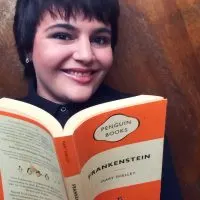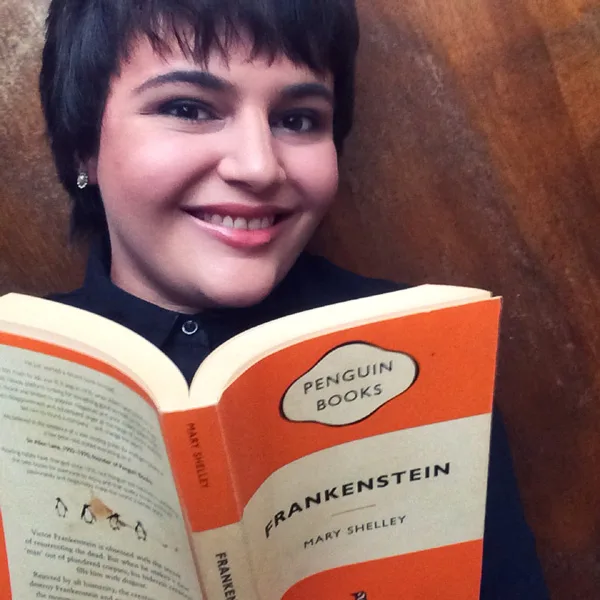 Sheree (pronouns: she/her) is a writer and book reviewer living on the land of the Gadigal people of the Eora nation (known as Sydney, Australia). She has been reviewing books on her blog, Keeping Up With The Penguins, since 2017. She reads books of all kinds and shares her thoughts on them all across the internet.