Travel across space and to new planets with the best alien books to read right now – both new and classic.
Let's face it. Books about aliens have been a thing long before we were even born, and there is certainly no shortage of alien novels out there.
From sexy blue aliens to ones that mimic human form and habits, the relationship between humans and aliens as well as science and advancement have always been essential and reoccurring themes.
Plus, who doesn't love a good science fiction or fantasy alien book to transport us to unknown worlds and help us learn more about and understand our own?
Below, we are sharing just a few of the best books on aliens – both classics from the early 1950s to more contemporary novels.
Don't forget to tell us your favorites in the comments. Let's get started!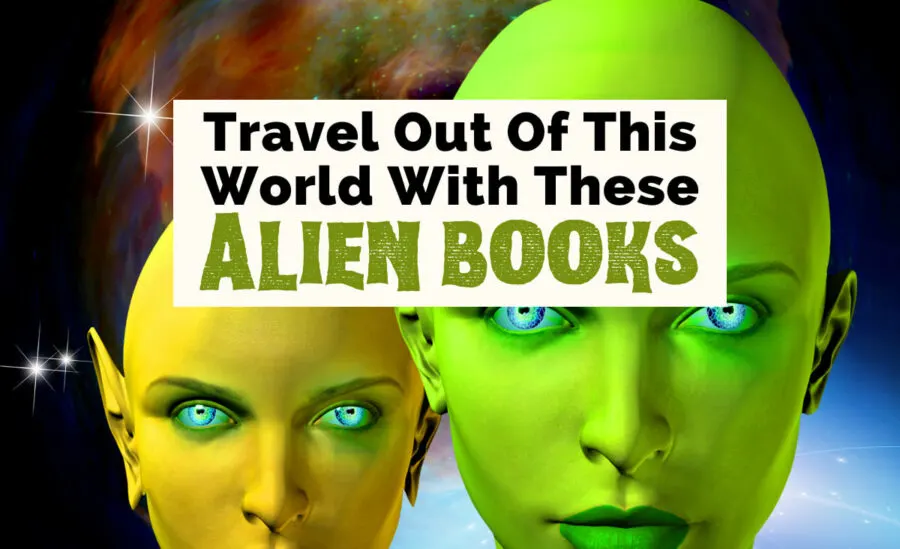 Grab the best books about aliens here:
21 Best Alien Books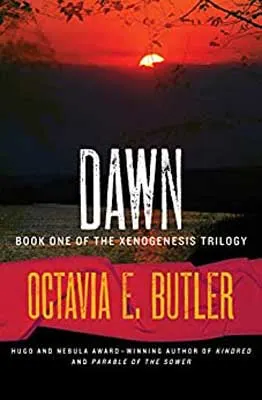 1. Dawn by Octavia E. Butler
Anyone looking to get into alien books must really start with Octavia E. Butler, the first-ever science fiction writer to receive a MacArthur Fellowship (and, as you'll see, she put it to good use).
Dawn is the first book in her Lilith's Brood series, a trilogy of books about aliens and their complicated relationship with humans and humanity.
It begins with Lilith Iyapo, a black human woman, alone in a cell and asked strange questions by a mysterious voice.
Gradually, the truth of her circumstances is revealed. Humans have been left all but extinct after nuclear war left Earth uninhabitable, but the alien race, Oankali, has rescued her.

Read Dawn: Amazon | Goodreads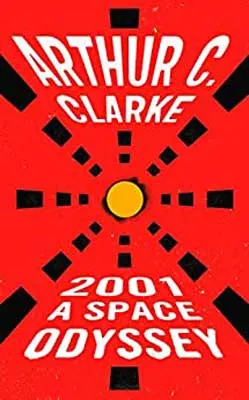 2. 2001: A Space Odyssey by Arthur C. Clarke
A lot of books on aliens have been adapted for film, and even a few movies about aliens have been re-written into books.
What makes 2001: A Space Odyssey unique is that the film and the book were developed concurrently.
Science fiction author Arthur C. Clarke worked closely with director Stanley Kubrick to merge several of Clarke's previous short stories into a cohesive narrative about an alien civilization's influence on primitive humans.
The book and the film are now both beloved classics of the genre, with the book selling over three million copies and the film regarded as one of the most influential ever made.

Read 2001: Amazon | Goodreads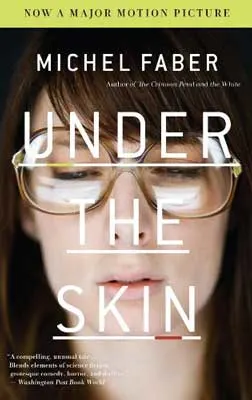 3. Under The Skin by Michel Faber
Under The Skin doesn't even seem like an alien book at first.
A woman drives back and forth along the highways of coastal Scotland, looking for hunky male hitchhikers. Is she using them for sex? Or is it something more sinister?
Of course, it's the latter – she's taking them back to a farm, a front for an alien meat processing organization.
Faber's 2000 novel is an eerie and haunting story where aliens consider themselves to be human beings, and homo sapiens little more than wild game to be hunted for their gustatory delight.
If you're squeamish, maybe give this one a miss! However, if you love Scotland-based books and sci-fi, give it a try.

Read Under The Skin: Amazon | Goodreads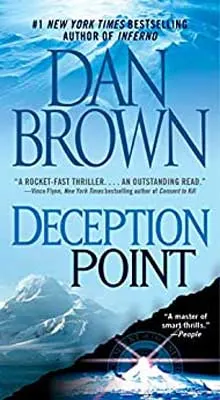 4. Deception Point by Dan Brown
You might assume that alien novels are all about UFOs, invasions, and little green men – or, at least, the good ones are.
Deception Point proves that a far more likely scenario, that of extraterrestrial life discovered in insect form, can be just as compelling.
From the pen of Dan Brown (author of the blockbuster bestseller The Da Vinci Code) comes this heart-racing thriller about a NASA discovery that could change our understanding of the universe – and influence the outcome of a presidential election.

Read Deception Point: Amazon | Goodreads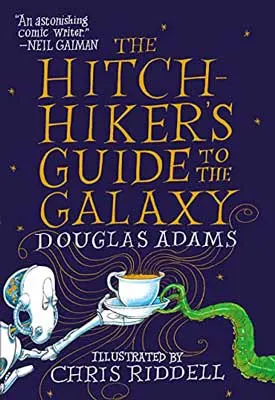 5. The Hitchhiker's Guide To The Galaxy by Douglas Adams
2007 edition illustrated by Chris Riddell
If you like your alien books funny and satirical – and from the 1970s – you can't skip The Hitchhiker's Guide To The Galaxy.
Douglas Adams' trademark style, with wit and whimsy aplenty, is on full display in the first of the "trilogy of five books."
Curmudgeonly human man Arthur Dent wakes one morning to find that his house is due to be demolished to make way for an alien superhighway – oh, and his best friend Ford has been an alien impostor all along.
So begins a side-splitting journey across the galaxy to Barnard's Star, on board a spaceship equipped with extraterrestrial gadgets and gizmos galore.

Read The Hitchhiker's Guide To The Galaxy: Amazon | Goodreads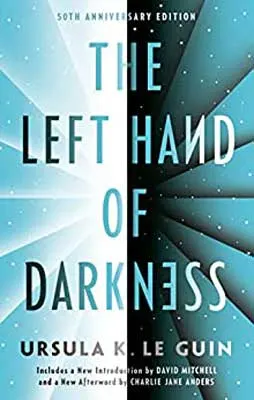 6. The Left Hand Of Darkness by Ursula K. Le Guin
The Left Hand Of Darkness established Ursula K. Le Guin as a force to be reckoned with in the science-fiction world, popularizing the burgeoning genre of feminist sci-fi (which examines the role of sex and gender in society).
The story revolves around the culture of alien planet Gethen, where all residents are ambisexual.
The human Genly Ai, who is trying to convince the Gethen to join a federation, is flummoxed by the absence of sex and gender in their society, and much of the conflict stems from his misunderstandings.
If you're sick of alien novels written by straight white men (who could blame you?), this is a must-read.

Read The Left Hand Of Darkness: Amazon | Goodreads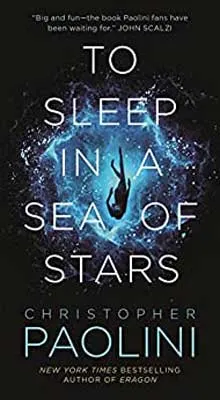 7. To Sleep In A Sea Of Stars by Christopher Paolini
Many kids dream of being an archaeologist or a marine biologist – but in Christopher Paolini's vision of the future, 250 years from now, being a xenobiologist is the dream job.
To Sleep In A Sea Of Stars follows one such xenobiologist, Kira Navárez, as a routine survey of an uncolonized planet leads to the discovery of ancient alien relics, and the beginning of an interstellar conflict.
Back home, on Earth, all of humanity is at risk, and Kira might be their last hope.
This is one of those books about aliens that is so rich and dream-like, you'll find yourself lost in the pages.

Read To Sleep In A Sea Of Stars: Amazon | Goodreads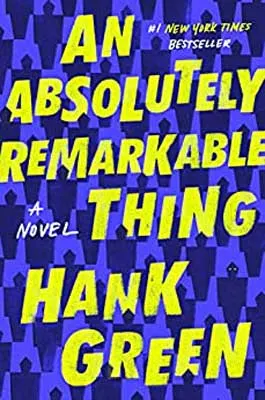 8. An Absolutely Remarkable Thing by Hank Green
Hank Green is perhaps best known as John Green's younger brother, but he is an impressive author in his own right.
In a stark departure from the angsty young adult books his brother writes, Hank Green has written one of the best books on aliens in recent years, An Absolutely Remarkable Thing.
The story revolves around 'the Carls,' giant alien sculptures that appear mysteriously overnight in a world that is otherwise like our own.
April May and her best friend Andy make a video of one of the sculptures, which goes instantly viral – but the story is just beginning.
Green followed up this brilliant debut with a sequel that continues the story, A Beautifully Foolish Endeavor.

Read An Absolutely Remarkable Thing: Amazon | Goodreads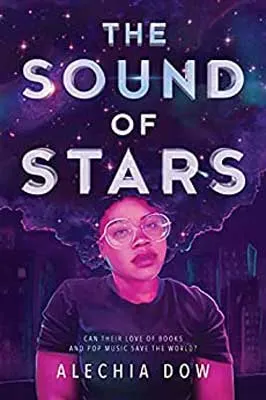 9. The Sound Of Stars by Alechia Dow
Here's an alien book for fans of Fahrenheit 451: The Sound Of Stars is the spectacular debut novel by Alechia Dow.
It's a sci-fi/fantasy mash-up road-trip novel, suitable for young adults and young-at-heart readers.
After invading Earth, the Ilori come to fear all forms of human expression. They ban books, music, and art–but 17-year-old Ellie Baker circumvents the rules and curates her own secret library.
M0Rr1S is duty-bound to report her when he discovers her stash, but he finds himself inexplicably drawn to the human arts.
They undertake a dangerous road trip together, with a bag of books and albums in tow, in the hopes of finding salvation.

Read The Sound Of Stars: Amazon | Goodreads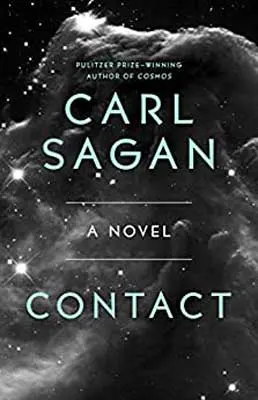 10. Contact by Carl Sagan
Books about aliens have a certain cache when they're written by an honest-to-goodness scientist.
Contact is American cosmologist Carl Sagan's only full novel, and in it, he shares his vision of what an exchange between humans and technologically-advanced extraterrestrial life might look like.
A mysterious radio signal turns out to contain instructions for constructing the Machine, a spacecraft that can travel to the stars.
It has room for five passengers, five humans who can travel through a series of wormholes to meet the first extraterrestrials to make contact.
With a space race, love stories, and elements of a political thriller, this is a wild ride from start to finish.
Explore even more iconic 1980s books.

Read Contact: Amazon | Goodreads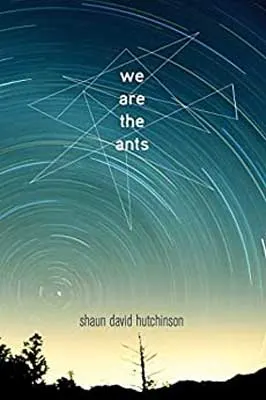 11. We Are The Ants by Shaun David Hutchinson
If alien invasion books are even slightly realistic, at some point the protagonist has to wonder: is our world really worth saving?
That's the question at the heart of We Are The Ants.
Teenager Henry Denton has been repeatedly abducted by aliens over the years, a welcome respite in some ways from his disastrous life of grief and struggle.
Everything changes, though, when the aliens offer him an ultimatum. They're going to destroy the world in 144 days unless Henry pushes a big red button.
Is the joy and fulfillment we can find amongst the grief and sorrow of life enough to make it worth saving?
This alien book will have you confronting the Big Questions.

Read We Are The Ants: Amazon | Goodreads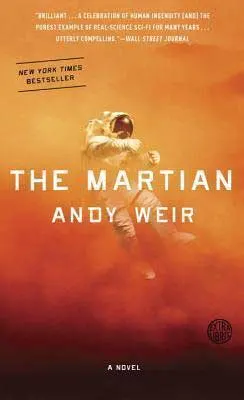 12. The Martian by Andy Weir
Here's something to think about: most alien novels focus on extraterrestrial beings coming to us… but when we visit other planets in fiction, we're the aliens. Mind-boggling, eh?
Astronaut Mark Watney has a lot of time to think about things like this, stranded on Mars and unable to communicate with his NASA colleagues, in The Martian.
The situation is dire, but Watney is one of the funniest and most likable protagonists you'll find in science fiction.
This is a brilliant page-turner about what happens when we become the aliens.
And, if you want more, be sure to check out Andy Weir's most recent best-seller, Project Hail Mary, which explores similar themes and settings.
Also, find The Martian on our Father's Day gifts book list.

Read The Martian: Amazon | Goodreads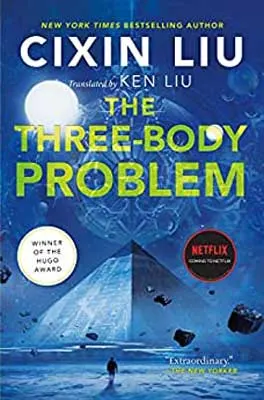 13. The Three-Body Problem by Cixin Liu
Translated into English by Ken Liu (2014)
One of the more challenging books on aliens is The Three-Body Problem by Cixin Liu.
It's the first in a trilogy of alien books, set in a future where an imprisoned astrophysicist is conscripted into the search for extraterrestrial life.
With the help (and financial input) of a hermit, the Chinese government's project uncovers a message that indicates an alien invasion force will arrive on Earth in 450 years.
This is a philosophical novel that also explores mathematical problems and the fraught politics of contemporary China.

Read The Three-Body Problem: Amazon | Goodreads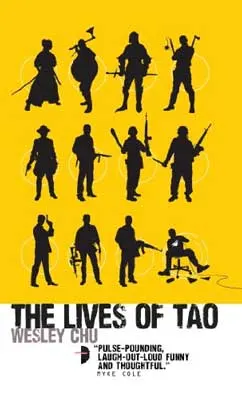 14. The Lives Of Tao by Wesley Chu
If you woke up tomorrow hearing voices, you might reasonably assume that you're losing your mind…
But, what if the voices were real, messages from an ancient alien life form that has taken up residence in your mind?
It's a whacky premise, sure, but that's what makes The Lives Of Tao so great.
Roen finds himself drawn into a civil war between two opposing factions of the alien race that have been hiding in plain sight on the Earth since time immemorial.
It's like a bizarre alien invasion book in reverse.
Both sides are searching for a way to leave Earth, and Roen must act as the ultimate secret agent to stop humanity from being obliterated in the process.

Read The Lives Of Tao: Amazon | Goodreads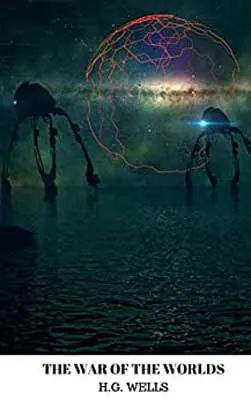 15. The War Of The Worlds by H.G. Wells
One of the first alien books (or one of the first sci-fi alien invasion books, anyway) was The War Of The Worlds, first published in 1897.
H.G. Wells drew upon Victorian-era fears and prejudices to craft a story about extraterrestrial invaders from Mars coming to Earth in search of resources.
It's not hard to see the analogy; Wells was cloaking his criticism of colonial invasions and British imperialism in a science-fiction novel.
It's held up surprisingly well, as those critiques have become only more popular and prevalent in the intervening century.
Plus, it's so scary that, when it was performed as a radio play in 1938, listeners panicked thinking that the "news" was real.

Read The War Of The Worlds: Amazon | Goodreads
Join The Uncorked Reading Challenge Today
---
Travel around the world with the Uncorked Reading Challenge. Get the best book and movie recs straight to your inbox. Sign Up Now.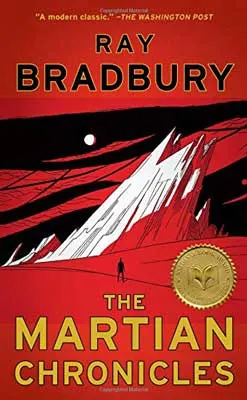 16. The Martian Chronicles by Ray Bradbury
Ray Bradbury imagined technologically advanced futures with chilling insight, especially in his books on aliens.
In The Martian Chronicles, humans leave Earth and invade Mars, a desperate move that has devastating consequences for the Martians and the humans on both planets.
These consequences are revealed in short stories and vignettes, connected into an overarching story by expository bridges.
Feeding on widespread fears of nuclear war and genocide after World War II, Bradbury mines our human capacity for both the drive to destruction and the desire for salvation.
He was awarded a Pulitzer Prize Special Citation in 2007 for this book, cited as one of his "masterworks that readers carry with them over a lifetime."
Needless to say, The Martian Chronicles is an iconic 1950s book.

Read The Martian Chronicles: Amazon | Goodreads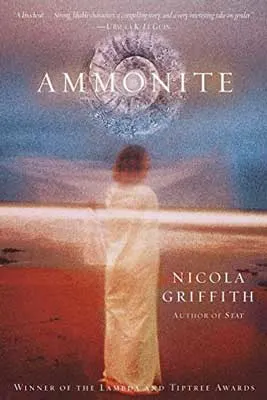 17. Ammonite by Nicola Griffith
If you like your alien novels with strong queer themes and interrogation of ideology, you should check out Ammonite.
Nicola Griffith's 1992 debut novel explores whether the idea of a 'feminist utopia' (i.e. a world run by women, inverting the patriarchy) would actually work.
Anthropologist Marghe Taishan is sent to a formerly quarantined planet to assess a colony with whom the humans on Earth have lost contact.
The virus that tore through the colony killed off all of the men and forever altered the biology of the remaining women.
Marghe brings with her a vaccine that is hoped to be the answer, but soon she begins to question the wisdom of what she is doing.

Read Ammonite: Amazon | Goodreads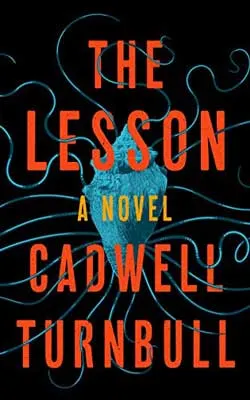 18. The Lesson by Cadwell Turnbull
The Lesson is one of the first books about aliens set in the U.S. Virgin Islands, so if you're looking to explore lesser-known parts in literature, you're in luck!
The people of Water Island have lived for years under the specter of the Ynaa, an advanced extraterrestrial race who are mostly friendly to humankind but have trouble with proportionate response to violence.
The death of a young human boy escalates tensions between the island's residents and the alien colonizers, with three families of victims and witnesses caught at the heart of the conflict.

Read The Lesson: Amazon | Goodreads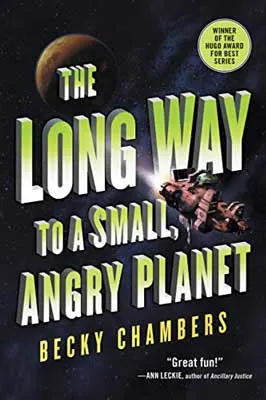 19. The Long Way To A Small, Angry Planet by Becky Chambers
As the title suggests, The Long Way To A Small, Angry Planet is a light-hearted space-opera-type alien book.
Rosemary Harper is a human woman, dissatisfied with her lot in life and seeking something more.
That's how she ends up on board the bucket-of-bolts Wayfarer spaceship, working as a file clerk in exchange for a bed and the chance to explore the galaxy.
She encounters a cast of crazy characters, including a reptilian Aandrisk pilot and a tempestuous human algaeist.
The crew of the Wayfarer encounter dangers none of them expected, in order to achieve a dream none of them could have imagined.

Read The Long Way To A Small, Angry Planet: Amazon | Goodreads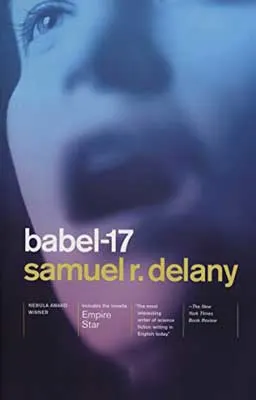 20. Babel-17 by Samuel R. Delany
Have you ever thought about how language can be weaponized?
Samuel R. Delany takes the idea literally in Babel-17, one of the most popular 1960s alien books.
A starship captain – and linguist – Rydra Wong is enlisted by her government to figure out how opposing forces are winning the interstellar war.
She soon discovers that they have developed a language (from which the book takes its name), one that betrays its speakers' thoughts and enhances their abilities.
It's a strange concept and one that will force you to confront the role that language plays in our society.
Delany was a big advocate of the Sapir-Whorf hypothesis – be sure to Google that before you begin!
Read Babel-17: Amazon | Goodreads
More books on aliens from Christine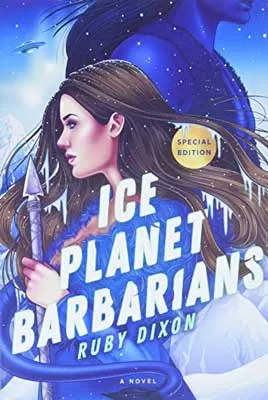 21. Ice Planet Barbarians by Ruby Dixon
TW: rape, abduction
BookTok and bestselling indie author Jennifer Ann Shore made us do it…
Ice Planet Barbarians is one of the most ridiculous alien books on this list that only grew in fame as BookTok – the TikTok of books – picked up this title and could not put it to rest.
When an alien ship carrying imprisoned women crash lands on an ice planet, Georgie is not about to give up hope.
Luckily for her, this planet is full of big, blue, sexy aliens with big, blue… well…
Georgie meets Vektal who is quite attracted to her and loves giving oral pleasure. Once he starts purring, he knows that Georgie is his forever mate.
What ensues is a lot of love-making – to keep warm, right? – and ummm, a bunch of hilarious phrases that you'll find yourself texting to friends long after you close the pages.
Maybe pour a drink? We don't know what else to tell you. There are a ton of books in the series, and you'd read this one for the steam and laughs versus an actual plot.
Do we have regrets? Not. A. Single. One.
Read Ice Planet Barbarians: Amazon | Goodreads
Save The Best Books About Aliens For Later: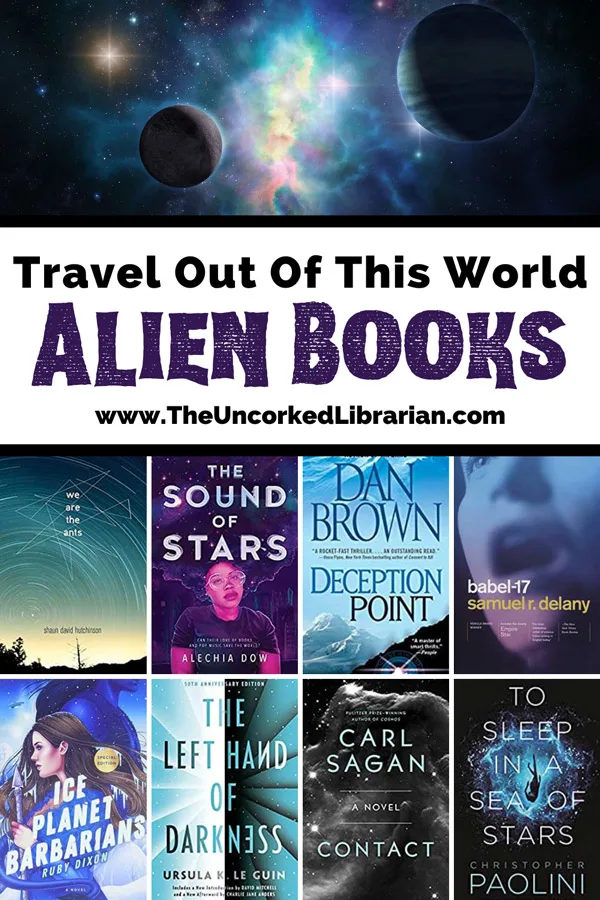 Grab your favorite books on aliens here:
What are your favorite books on aliens?
What is your all-time favorite alien book? Let us know in the comments!
More Fantastical & Paranormal Beings To Meet:
Books with Ghosts
Werewolf Books
Vampire Book List
Witches Reading List
Mermaid Books
Dragon Fantasy Books
Unicorn Novels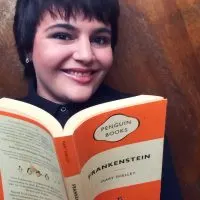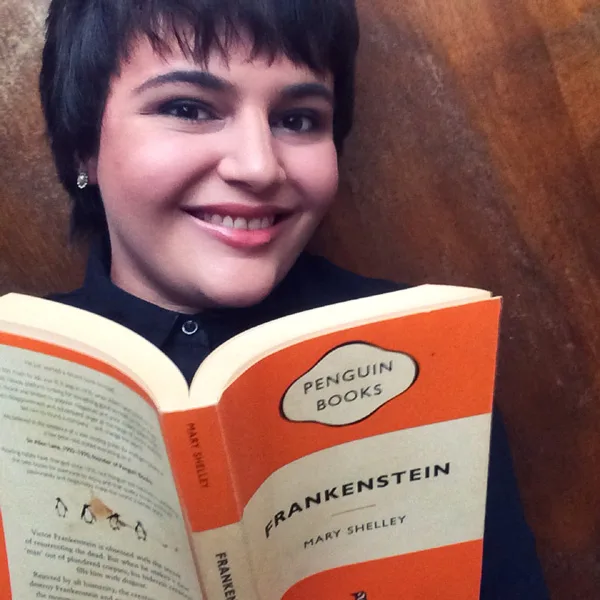 Sheree (pronouns: she/her) is a writer and book reviewer living on the land of the Gadigal people of the Eora nation (known as Sydney, Australia). She has been reviewing books on her blog, Keeping Up With The Penguins, since 2017. She reads books of all kinds and shares her thoughts on them all across the internet.