Are you looking for the best vampire books? Discover vampire books for adults and teens, our favorite vampire book series, and bloodlust-worthy vampire romance novels.
Who doesn't love a good vampire book? Since TUL recently featured her favorite witches as well as books set in Salem, it was time to bow down to a new monster in town: the vamp.
In our vampire reading list, find vampire book series like Sookie Stackhouse and Anita Blake as well as fantasy vampire books like Twilight, including Twilight read alikes.
I promise to mention vampire classics like Stoker's Dracula and Rice's Interview With The Vampire and even pull out a few steamy and popular vampire romance books sure to put you in the mood. While most of these bloodsuckers drain their humans in vampire books for adults, you'll find a few extra YA vampire series, too.
Below uncover the best vampire books that I have read, are on my TBR list, and that bloggers, librarians, readers, and authors would sink their fangs into. Please let us know your personal vampire book recommendations in the comments, too. We always update our book lists and know that the 'best vampire books' are still pretty darn subjective. We read A LOT, but we can always read more.
Don't forget that you can read many of these vampire books discounted:
1. We get the month's hottest new and upcoming titles from Book of the Month.
2. Try Audible Plus.
3. Find books via Kindle Unlimited Membership Plans.
4. As a member of Amazon Prime, don't miss Amazon First Reads — early access to Kindle books.
Let's get started!
Best Classic Vampire Books For Adults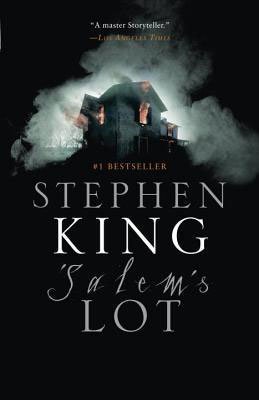 Vampire Horror | Book Set In New England
Published in 1975
Most junk food thriller seekers will tell you that Stephen King writes some of the best vampire books, one of which is Salem's Lot. The creepy old Marten House is the subject of endless rumors and gossip. When only one curious boy returns from a reckless jaunt to the mansion, Ben Mears knows that something is up. And where there is darkness, there are fangs. Amazon | Goodreads
Even More Vampire Books By Stephen King
Wolves of the Calla (Dark Tower Book 5) by Stephen King
Song of Susannah (Dark Tower Book 6) by Stephen King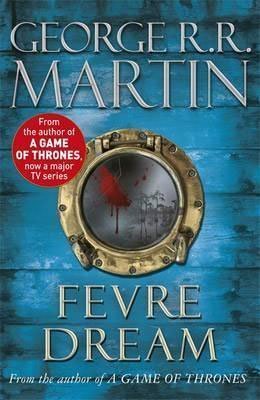 Vampire Historical Fiction | Book Set In Mississippi
Published in 1982
If you are a regular TUL reader, you know that I have yet to read a George R.R. Martin novel. If you are new to me, I am so sorry to break that news to you. Please don't drop me like a skunked red wine that your aunt accidentally put in the fridge.
Fevre Dream is on my TBR list because, quite frankly, I think I'll enjoy this vampire story more than GOT. Sorry, not sorry. All I know is that a man is willing to risk anything for immortality, which sounds vampish to me… Especially when Joshua York is one strange fellow with odd hours and eating habits. Amazon | Goodreads
---
Travel Around The World With Our Uncorked Reading Challenge
Join our 2021 Uncorked Reading Challenge today with monthly reading themes. Never be late to the party again with unique new book releases. Sign Up Now.
---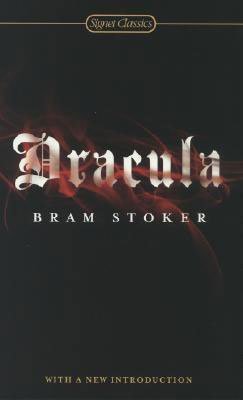 Classic Vampire Book | Book Set In Transylvania (old Romania) & England
Published In 1897
Personally, Dracula is one of my favorite vampire classics and one of the most well-known vampire books for adults. If you love Gothic and Victorian literature, watch as Jonathan Harker slowly realizes that something is wrong in the Count's castle. Zombied out women roam the halls, and when Harker witnesses a batty transformation, his suspicions are clearly justified. Dracula heads to London to drink from the city's beauties. Death and Dracula are like wine and cheese. Can Dracula be stopped? Amazon | Goodreads | Book Information→
You can also read about the real Bran Castle here.
If you love creepy classics like Dracula, don't miss our Seriously Spooky Book List.

Science Fiction | Book Set In New York
Published in 1954
Did you ever notice that a ton of vampire books for adults take place in New York? Having lived close by, I totally get it–and most know I Am Legend, a post-apocalyptic, viral tale. If you are looking for books about vampires, picture The Walking Dead of bloodsuckers. Robert Neville is the last living man on Earth. Everyone else is craving blood like I need a glass of wine after a hard day of blogging. Neville is a vampire hunter during the day, trying to find a cure to this Darkseeker virus. Who will survive the vampire-apocalypse? Amazon | Goodreads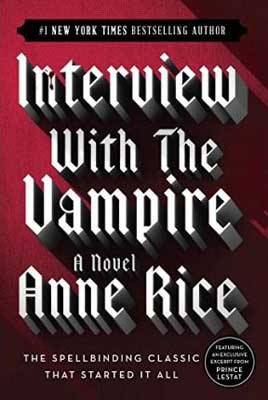 Classic Vampire Book Series & Suspense | Book Set In New Orleans
Published in 1976
One of the most famous classic vampire books for adults includes Interview With A Vampire by Anne Rice, which is also a series. If you like Gothic horror, try Rice's debut novel about the vampire, Louis de Pointe du Lac, who is telling his vamp origin story to a reporter. The novel has received mixed reviews, but many of TUL's readers say it is a must. Amazon | Goodreads
More In The Vampire Chronicle Series:
The Vampire Lestat (Book 2 ) by Anne Rice
The Queen Of The Damned (Book 3) by Anne Rice
The Tale Of The Body Thief (Book 4) by Anne Rice
Memnoch The Devil (Book 5) by Anne Rice
More Horror & Suspense Vampire Books
Vampire Horror
Published in 2005
One of The Uncorked Librarian's book list contributors, Dagney from Cultura Obscura, says that Fledgling by Octavia E. Butler is one of those overlooked vampire books that she loves. Creepy and suspenseful, Fledgling follows the story of Shori, a 53-year-old woman living inside the body of a young African American girl. Shori awakens in a cave having no idea who she is or how she arrived there — but she now requires blood… Amazon | Goodreads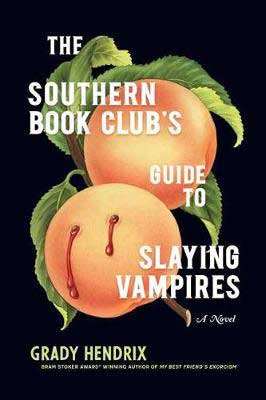 Southern Vampire Horror | Book Set In South Carolina
Published in 2020
One of the most talked-about vampire books of 2020 on my TBR list is The Southern Book Club's Guide To Slaying Vampires by Grady Hendrix. A Best Book of April 2020 from POPSUGAR, Indie Next, LibraryReads Goodreads, and Amazon, a few of my favorite bookstagrammers already hosted book club with this southern vampire fiction novel.
Patricia Campbell's life seems so mediocre. The only thing holding her together is her true crime book club. When members of the community start to go missing, all clues lead to the new guy in town. "Patricia has reason to believe James Harris is more of a Bundy than a Brad Pitt," according to the publisher…Amazon | Goodreads
Best Indie Vampire Books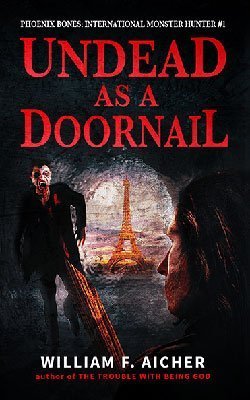 Vampire Thriller, Suspense & Mystery | Book Set In Paris | Part Of A Monster Series
Published in 2019
Indie author William F. Aicher is at it again and this time with an indie vampire book for adults. If you love monsters, you'll want to check out Phoenix Bones: International Monster Hunter, a new book series as of 2019. While all of the books will not focus on vampires, Undead As A Doornail introduces monster lovers to Phoenix Bones and an evil vamp underworld.
Descend into the catacombs of Paris as Phoenix searches for a missing girl, smacking right into a deadly rave party…I mean, lair. Gruesome and hilarious, Phoenix is my kindred spirit: He loves his booze and has a potty mouth. Plus, he easily pukes over gross things just like me. Amazon | Goodreads | Read the full review→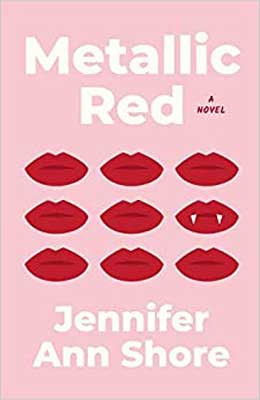 YA Vampire Fiction | Indie
Published in 2020
If you are looking for one of my favorite new vampire books in 2020, Jennifer Ann Shore's latest, Metallic Red, is both endearing and hilarious. Unlike some of the adult vampire books on this reading list, this indie YA vampire novel is for people who love feminism, junk food, and high school nostalgia.
Mina is half-vampire and half-human with a powerful vampire family. While Mina is destined to take over as the Queen of Appalachia, she also wants to experience a traditional senior year in high school. I know; Mina is not thinking straight… Mina questions how and if she can successfully merge her two worlds together without accidentally devouring her hottie boyfriend. All of this is happening while a vamp is murdering humans. Amazon | Goodreads | Book Information→
TUL's Favorite Vampire Book Series Recommendations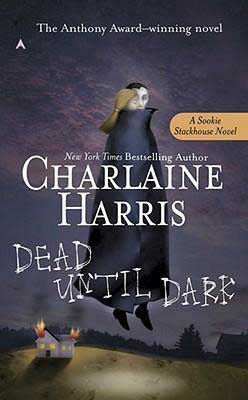 Vampire Book Series | Books Set In Louisiana
Published In 2001
One of the best vampire book series of all time is Sookie Stackhouse, which I devoured when I lived in Indonesia. Although Harris concluded the book series, you can also watch True Blood on HBO. I promise that you'll find lots of paranormal vampire and monster romance.
Vampire seekers should definitely start with the first book in this series, Dead Until Dark, and read these vampire novels in order. Harris builds a strong vampire world filled with shapeshifters, mind readers, werewolves, and vampires. Discover an intricate world with love, murder, and tyranny. Amazon | Goodreads Read More→
Read Even More In The Sookie Stackhouse Vampire Book Series:
Living Dead In Dallas (Sookie Stackhouse Book 2) By Charlaine Harris
Club Dead (Sookie Stackhouse Book 3) by Charlaine Harris
Dead To The World (Sookie Stackhouse Book 4) by Charlaine Harris
Dead As A Doornail (Sookie Stackhouse Book 5) by Charlaine Harris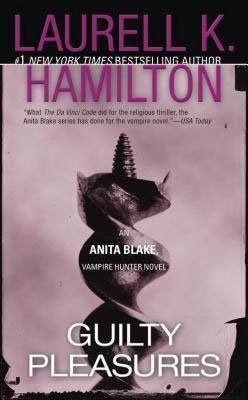 Vampire Horror & Mystery | Vampire Series | Book Set In St. Louis
Published in 1993
Once I finished reading the vampire series, Sookie Stackhouse, my librarian coworkers recommended Anita Blake, a little more in the urban fantasy genre. Mind you, Blake is much more graphic and erotic than innocent and sweet Stackhouse. While I haven't sucked down the entire series, Anita Blake is definitely an adult vampire fiction recommendation.
Start with the first in the series, Guilty Pleasures, to get the story and your bloodletting bearings. Set in St. Louis, watch Anita fall for a dangerous vampire, Jean-Claude. As an animator, Anita can awaken and kill the dead. Jean-Claude seeks Anita's help to solve a murder mystery. Amazon | Goodreads
More In The Anita Blake Vampire Hunter Series:
The Laughing Corpse (#2) by Laurell K. Hamilton
Circus Of The Damned (#3) by Laurell K. Hamilton
The Lunatic Cafe (#4) by Laurell K. Hamilton
Bloody Bones (#5) by Laurell K. Hamilton
Anita Blake is also one of the most popular vampire romance books. Which brings me to…
Best Vampire Romance Books & Series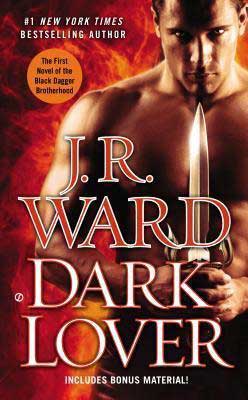 Vampire Romance Book Series & Thriller
Published In 2014
It's no secret that I don't read a lot of romance, which is why this vampire romance book recommendation comes from my former library patrons that loved the New York Times bestselling Black Dagger Brotherhood series. If you are looking for vampire books for adults, J.R. Ward promises to bring it. I've always heard that readers should pick up this series in order, although everyone always seems to talk about The King (Book 12). Either you make a commitment or you just go ballz to the wallz and go for it. Amazon | Goodreads
More In The Black Dagger Brotherhood Vampire Series:
Lover Eternal (#2) by J.R. Ward
Lover Awakened (#3) by J.R. Ward
Lover Revealed (#4) by J.R. Ward
Lover Unbound (#5) by J.R. Ward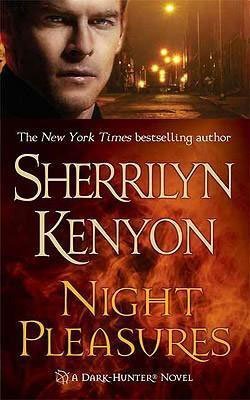 Gothic Vampire Romance Book Series
Published in 2002
In need of more *hot* vampire romance books for adults? Don't miss the Dark-Hunter Novels by Sherrilyn Kenyon. The first book in the series, Night Pleasures is as sexually intense and suggestive as it sounds. Not all vampire romance book series will make you blush, but Kenyon has a reputation to maintain. Find urban fantasy, deadly attraction, and a series about immortal night hunters who slay Daimons that are murdering humans. Amazon | Goodreads
More Vampire Romance Books In The Dark-Hunters Novels:
Night Embrace (Book 2) by Sherrilyn Kenyon
Dance With The Devil (Book 3) by Sherrilyn Kenyon
Kiss Of The Night (Book 4) by Sherrilyn Kenyon
Night Play (Book 5) by Sherrilyn Kenyon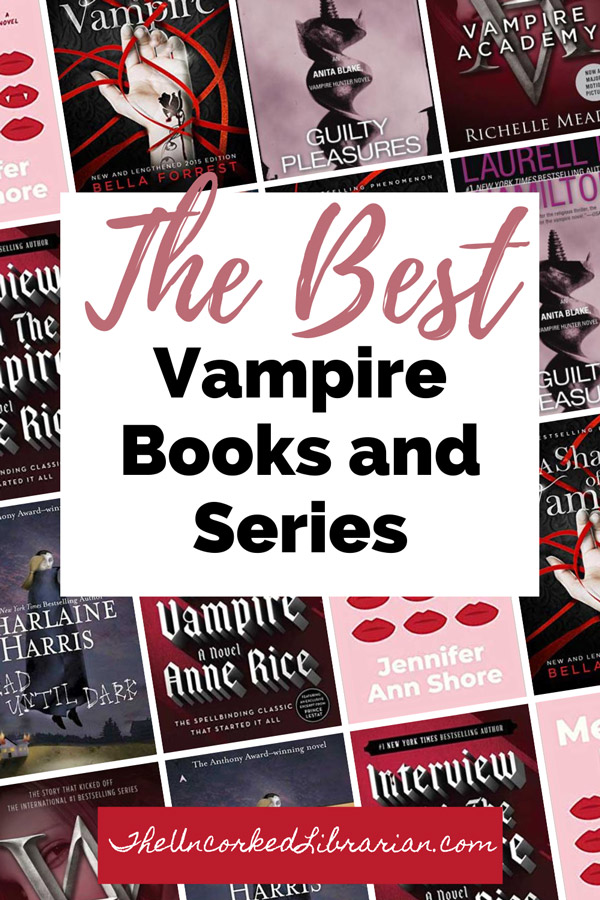 Best Vampire Books & Series For Teens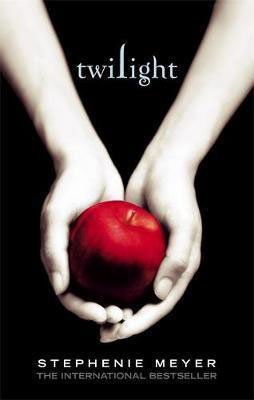 YA Vampire Romance Series | Books Set In Washington State
Published in 2008
This goes without saying, but Twilight is probably the most well-known vampire book series, good or bad. You know that you'll roll your eyes, but you still cannot resist the hype of any book that gets so much non-love yet is read all over the place in opaque book jackets. Plus, you know you've seen at least one of the Twilight series movies.
In one of the cheesiest vampire romance books, watch as Bella falls into a love triangle over a vampire and a werewolf. Are you Team Jacob or Edward? Who will Bella choose, and what will be the consequences Like Fifty Shades, you can bet that I read all three Twilight books. And, yes, read them in order. Amazon | Goodreads | Read More→
More In The Twilight Saga Series:
New Moon (Book 2) by Stephenie Meyer
Eclipse (Book 3) by Stephenie Meyer
Breaking Dawn (Book 4) by Stephenie Meyer
Midnight Sun (Book 5) by Stephenie Meyer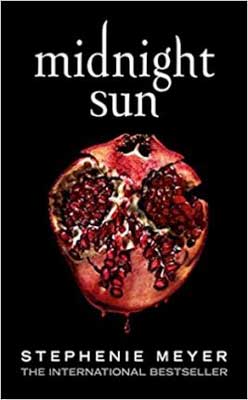 YA Vampire Book Series
Published in August 2020
And with that said, don't forget that one of the most anticipated vampire books of 2020 includes the fifth book in Meyer's Twilight series, Midnight Sun. I am debating if I will read this one. It's been SO long since I read the Twilight series. Do I even still care?! I don't know. Maybe. Midnight Sun explores Edward's perspective of his relationship with Bella. Amazon | Goodreads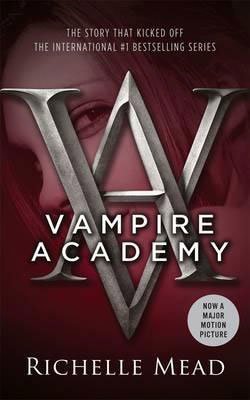 YA Vampire Series | Books Set In Montana
Published in 2007
If you like vampire book series that have hit the big screen, try Vampire Academy. St. Vladimir's Academy is more like a mean and grownup Hogwarts that trains teenage vampires. Half-human creatures guard and teach students. Of course, like any prep school, danger lurks in the shadows. Watch relationships bloom amidst the usual boarding school drama and life-threatening vamps. Vampire Academy is the first in this vampire book series. Amazon | Goodreads
More Vampire Books In The Series:
Frostbite (Book 2) by Richelle Mead
Shadow Kiss (Book 3) by Richelle Mead
Blood Promise (Book 4) by Richelle Mead
Spirit Bound (Book 5) by Richelle Mead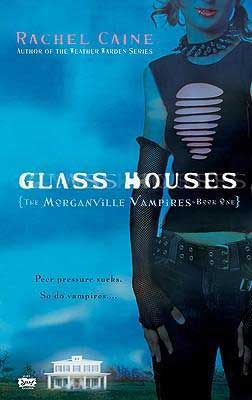 YA Fantasy Vampire Series | Book Set In Texas
Published in 2006
A YA vampire book series suggested by a TUL reader, Glass Houses is newer vampire fantasy. Claire Danvers is struggling through her freshman year of college filled with mean girls. She decides to move out of her dorm and into an old house off of campus where she meets a new set of mysterious and special roommates. Unfortunately, the town has a few secrets, including an underground vampire world. Amazon | Goodreads
More YA Vampire Books In The Morganville Vampire Series:
The Dead Girls' Dance (Book 2) by Rachel Caine
Midnight Alley (Book 3) by Rachel Caine
Feast Of Fools (Book 4) by Rachel Caine
Lord Of Misrule (Book 5) by Rachel Caine
Best YA Vampire Books If You Like Twilight
YA Vampire Book Series | Set & Filmed In Mystic Falls, Virginia (also Convington, Georgia)
Published in 2009
If you are looking for a YA vampire book series like Twilight, The Vampire Diaries will fulfill your Mean Girls plus Gossip Girls meets vampire needs. Plus, this is a bestselling vampire tale with its own TV show. Start with the first in the series, The Awakening. When hunky Stefan ignores the interests of Elena Gilbert, she cannot figure out why. Of course, like Edward in Twilight, Stefan is a vamp with a bad boy brother. Find suspense and high school drama. Amazon | Goodreads
More Books In The Vampire Diaries Series:
The Vampire Diaries: The Struggle by L.J. Smith
The Vampire Diaries: The Fury by L.J. Smith
The Vampire Diaries: Dark Reunion by L.J. Smith
YA Vampire Romance Series | Books Set In Manhattan, New York
Published in 2007
I am always a sucker for YA books where all of the good stuff happens at private schools among the overly privileged. Did you know that vampires have their own elite, the Blue Bloods? Yup, their veins run blue and they love some juicy…meat. Of course, they are popular, rich, and gorgeous, too. Schuyler is a new Blue Blood, risking her own life to learn more about this secret society while solving a murder mystery. Blue Bloods is the first book in this YA vampire series. Amazon | Goodreads
More In The Blue Bloods Series:
Masquerade (Book 2) by Melissa de la Cruz
Revelations (Book 3) by Melissa de la Cruz
Van Alen Legacy (Book 4) by Melissa de la Cruz
Misguided Angel (Book 5) by Melissa de la Cruz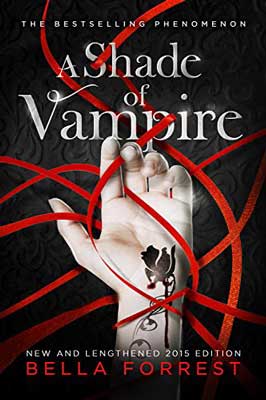 YA Vampire Romance Books
Published in 2012
One of the YA vampire book series recommended by Jennifer Ann Shore, author of Metallic Red, don't miss A Shade Of Vampire. Described as "Twilight meets Avatar," a pale being kidnaps Sofia Claremont, taking her to an enchanted island, The Shade. Ruled by a vampire, Sofia finds herself a slave invited into the royal prince's harem. If Sofia wishes to survive, she must win over the Prince. Amazon | Goodreads
More Vampire Books In A Shade Of Vampire Book Series:
A Shade of Vampire 2: A Shade Of Blood
A Shade of Vampire 3: A Castle Of Sand
A Shade of Vampire 4: A Shadow Of Light
A Shade of Vampire 5: A Blaze Of Sun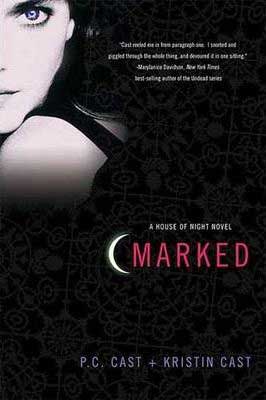 YA Fantasy Vampire Book Series
Published in 2007
Another popular YA vampire book series recommended by Shore, don't miss House of Night. In the first of these vampire books, Marked, Zoey Redbird transforms into a fledgling vampyre. As if high school isn't already hard enough, now she has to deal with boyfriend troubles and newly found special vampyre abilities. When Zoey uncovers others abusing their power, she must learn how to survive in this new life. Amazon | Goodreads
More Vampire Books In The House Of Night Series:
Betrayed (House of Night Book 2) by P.C. Cast and Kristin Cast
Chosen (House of Night Book 3) by P.C. Cast and Kristin Cast
Untamed (House of Night Book 4) by P.C. Cast and Kristin Cast
Hunted (House of Night Book 5) by P.C. Cast and Kristin Cast
What Are Your Favorite Vampire Books?
These are some of the best vampire books that we think will cure your bloodlust. Which vampire book series will you start next? Which would you consider to be the best bloodsucker books of all time? Lastly, what qualities make a good vampire book for you? Let us know in the comments.
If You Love These Vampire Books, You May Also Enjoy:
Wickedly Witchy Books
Fascinating Books About The Salem Witch Trials
Seriously Spooky Books For Adults