This post may contain affiliate links for products and services I recommend. If you make a purchase through these links, at no additional cost to you, I will earn a small commission. Read the full disclosure here.
Are you looking for bloodlust-worthy vampire books from around the world? Find books like Twilight, vampire book series, and bloodsucking vampire romance books for adults and tweens.
Who doesn't love a good vampire book?  Since TUL recently featured her favorite witches as well as books set in Salem, it was time to bow down to a new monster in town: the vamp.
Below, find vampire book series like Sookie Stackhouse and Anita Blake as well as fantasy vampire books like Twilight, including Twilight read alikes.
I promise to mention classics like Stoker's Dracula and even pull out a few steamy and popular vampire romance books.  While most of these bloodsuckers are for adults, you'll find a few extra vampire novels for tweens and teens too.
Here are the best vampire books that I have read, are on my TBR list, or that bloggers, librarians, and reviewers would seal with a blood drop or deadly kiss.  Let me know your personal vampire recommendations in the comments.
Fulfill Your Bloodlust With These Vampire Books For Adults
The Best Vampire Books For Adults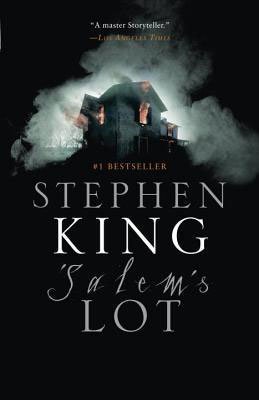 Vampire Blood-Thirsty Book Set In Maine/New England
Most junk food thriller seekers will tell you that Stephen King writes some of the best vampire novels, one of which is Salem's Lot.
The old and creepy Marten House is the subject of endless rumors and gossip.  When only one curious boy returns from a reckless jaunt to the mansion, Ben Mears knows that something is up.
And where there is darkness, there are fangs.
If you are looking for other good vampire books by Stephen King try Wolves of the Calla, Song of Susannah, and The Dark Tower.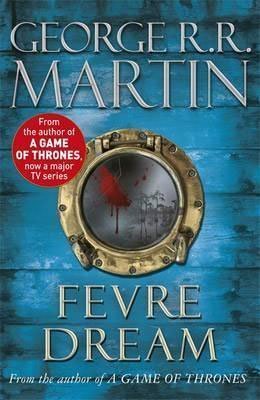 Adult Vampire Novel Set In Mississippi
If you are a regular TUL reader, you know that I have yet to read a George R.R. Martin novel.  If you are new to me, I am so sorry to break that news to you.  Please don't drop me like a skunked red wine that your aunt accidentally put in the fridge.
Fevre Dream is on my TBR list because, quite frankly, I think I'll enjoy this vampire story more than GOT.  Sorry not sorry.  All I know is that a man is willing to risk anything for immortality, which sounds vampish to me…  Especially when Joshua York is one strange fellow with odd hours and eating habits.
Fangishly Good Vampire Books Series
Vampire Book Series Set In Lousiana
One of the best vampire book series of all time is Sookie Stackhouse, which I devoured when I lived in Indonesia.  Although the series is over, you can always watch True Blood on HBO.  I promise that you'll find lots of paranormal romance.
Vampire hunters should definitely start with the first book in this series, Dead Until Dark, and read these vampire novels in order.  Harris builds a strong world of shapeshifters, mind readers, werewolves, and vampires filled with love, murder, and tyranny.  Read More→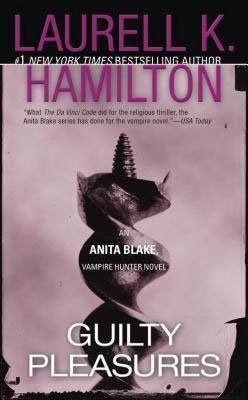 Vampire Series Set In St. Louis
Once I finished reading the vampire series, Sookie Stackhouse, my librarian coworkers recommended Anita Blake, a little more in the urban fantasy genre.  Mind you, Blake is much more graphic and erotic.
While I haven't read the entire series, Anita Blake is definitely an adult vampire fiction recommendation.  Start with the first in the series, Guilty Pleasures, to set the story and your bloodletting bearings.
Set in St. Louis, watch Anita fall for a dangerous vampire, Jean-Claude.  As an animator, Anita can awaken the dead (and also kill them).  Jean-Claude seeks Anita's help to solve a murder mystery.
Anita Blake can also be considered one of the most popular vampire romance books.  Which brings me to…
The Best Vampire Romance Books
Vampire Romance Book Series Set In New York
It's no secret that I don't read a lot of romance, and full disclosure on this vampire recommendation: I've never read J.R. Ward.  However, some of my library patrons were into this New York Times bestselling Black Dagger Brotherhood series.
If you are looking for vampire books for adults, The King is it.  I've always heard that technically, readers should pick up this series in order; know that The King is Book 12.  Either you make a commitment or you just go ballz to the wallz and go for it.
Quick summary: Beth Randall has baby fever.  However, she is paired with the last purebred vampire, which causes…problems…

Vampire Fantasy Books Set In Their Own Universe
In need of more *hot* adult vampire novels?  If you are looking for another adult vampire book series full of romance, try the Dark-Hunter Novels by Sherrilyn Kenyon.
The first book in the series, Night Pleasures is as sexually intense and suggestive as it sounds.  Not all vampire romance books will make you blush, but Kenyon has a reputation to maintain.  Find urban fantasy, deadly attraction, and a series about immortal night hunters who slay Daimons that are murdering humans.
Looking for even more books on vampires?  Try author Suzy Mckee Charnas.  Check her out on Amazon here.
Science Fiction & Fantasy Vampire Books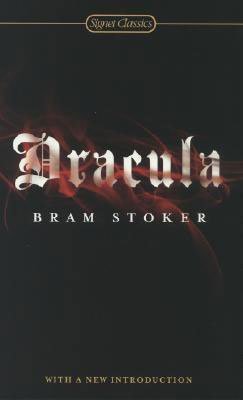 Classic Fantasy Vampire Book Set In Transylvania (old Romania) and England
Personally, Dracula is one of my favorite classics and also the most well-known vampire books for adults.
Deemed as Gothic and Victorian literature, watch as Jonathan Harker realizes that something wrong is going on in the Count's castle.  Zombied out women roam the halls, and when Harker witnesses a batty transformation, his suspicions are clearly justified.
Dracula heads over to London to bloodlet the city's beauties.  Death and Dracula are like wine and cheese.  Can Dracula be stopped?  Read More About Dracula→
See more books like Dracula on this Spooky Book List→

Science Fiction Vampire Novel For Adults Set In New York
Did you ever notice that a ton of adult vampire books take place in New York?  Having lived close by, I totally get it–and most know I Am Legend, a post-apocalyptic, viral tale.
If you are looking for books about vampires, picture The Walking Dead of bloodsuckers.  Robert Neville is the last living man on Earth.  Everyone else is craving blood like I need a glass of wine after a hard day of blogging.  Neville is a vampire hunter during the day who tries to find a cure to this Darkseeker virus.
Who will survive the vampire-apocalypse?
New Vampire Books 2019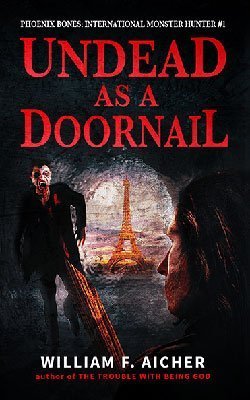 Vampire Novel Set In Paris
Indie author, William F. Aicher, is at it again and this time with a brand new vampire book for adults.
If you love monsters, you'll want to check out Phoenix Bones: International Monster Hunter, a new indie series coming out with more and more titles as I type this list.  While all of the books in the series will not focus on vampires, Undead As A Doornail introduces monster lovers to Phoenix Bone and an evil vamp underworld.
Descend into the catacombs of Paris as Phoenix searches for a missing girl, smacking right into a deadly rave party…I mean, lair.  Gruesome and hilarious, Phoenix is my kindred spirit: He loves his booze and has a potty mouth.  Plus, he easily pukes over gross things just like me.  Read the full review→
Bloodsucking Vampire Books For Tweens & Teens
The Best Vampire Books For The Younger Bloodsucker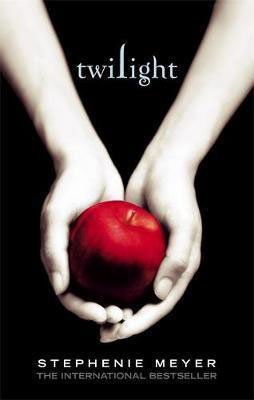 Vampire Romance Book For Tweens and Teens Set In Washington State
This goes without saying, but Twilight is your ultimate and most popular vampire book series for tweens and teens–and adults.  You know that you'll roll your eyes, but you still cannot resist the hype of any book that gets so much non-love yet is read all over the place in opaque book jackets.
Plus, you know you've seen at least one of the Twilight series movies.
In one of the cheesiest vampire romance books, watch as Bella falls into a love triangle over a vampire and a werewolf.  Are you Team Jacob or Edward?  Who will Bella choose, and what will be the consequences?
Like Fifty Shades, you can bet that I read all three Twilight books.  And, yes, read them in order.  Read More→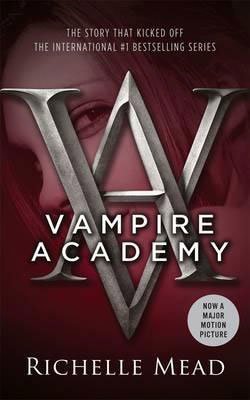 Tween and Teen Vampire Series Set In Montana
If you like vampire book series that have hit the big screen, try Vampire Academy.
St. Vladimir's Academy is more like a bitchy and grownup Hogwarts that trains teenage vampires.  Half-human creatures guard and teach students.  Of course, like any prep school, danger lurks in the shadows.
Watch relationships bloom amidst the usual boarding school drama and life-threatening vamps.  Vampire Academy is the first in this vampire book series.
Vampire Books Like Twilight & Lighter Romance Novel Vampire Books
YA Vampire Book Series Set & Filmed In Mystic Falls, Virginia (also Convington, Georgia)
If you are looking for a YA vampire book series like Twilight, The Vampire Diaries will fulfill your Mean Girls plus Gossip Girls meets vampire needs.  Plus, this is a bestselling vampire tale with its own TV show.
Start with the first in the series, The Awakening.
When hunky Stefan ignores the interests of Elena Gilbert, she cannot figure out why.  Of course, like Edward in Twilight, Stefan is a vamp with a bad boy brother.  Find suspense and high school drama.
Read more about the real Mystic Falls here→

Vampire Romance Book and Series Set In Manhattan, New York
I am always a sucker for YA books where all of the good stuff happens at private schools among the overly privileged.
Did you know that vampires have their own elite, the Blue Bloods?   Yup, their veins run blue and they love some juicy…meat.  Of course, they are popular, rich, and gorgeous too.
Schuyler is a new Blue Blood, risking her own life to learn more about this secret society while solving a murder mystery.  Blue Bloods is the first book in the series.
So now are you ready to get your vamp on?
What Vampire Book Will You Read Next?
These are some of the best books about vampires that will cure your bloodlust.
Which vampire book series will you start next?
Which would you consider to be the best bloodsucker books of all time?
Will you read one of the suggested vampire books for tweens and teens too?
Lastly, what qualities make a good vampire novel for you?  Let me know in the comments.
Add These Vampire Books To Your TBR List: Pin It For Later!