Uncover books set in Salem, MA, and the best Salem Witch Trials books for adults and teens. Plus, find a Salem book or two with magical cupcakes, boarding school drama, and mean girls.
New England in the fall is the best. Think magnificent fall foliage and plentiful pumpkins and cinnamon cider donuts. Even in our 30's and 40's, we still adore corn mazes and apple picking.
Because we grew up in Connecticut, we would head to Salem, Massachusetts around Halloween for the haunted bed and breakfasts.
Salem is also full of stories about pirates, ghouls, and witches. Of course, we had to satiate our fascination with women in history, too.
We crave educational and fantastical books about the Salem Witch Trials as well as books set in Salem, MA that will take us there — especially since we live in NC now.
Although we are New England donut-eating and cider-drinking gods and goddesses, we also consulted a Salem Witch expert.
Dark and spooky tourism specialist, Crystal of Wandering Crystal, certainly knows the best books about the Salem Witch Trials, including all of the classics that we read in high school.
We know that you'll appreciate Crystal's diverse Salem book recommendations paired with her recent travel experiences. Find Crystal's suggestions marked at the end of each summary with an asterisk.
We also added in a few of our own favorite Salem Witch Trials books, including many Salem books for young adults and middle-grade students.
Plus, you cannot have a Salem book list without mentioning novels that are a tad fantastical and fun like Evanovich's Wicked Appetite.
So, what are the best books on the Salem Witch Trials? Let's get started!
If you love witches, be sure to head over to our Wickedly Witchy Reading List.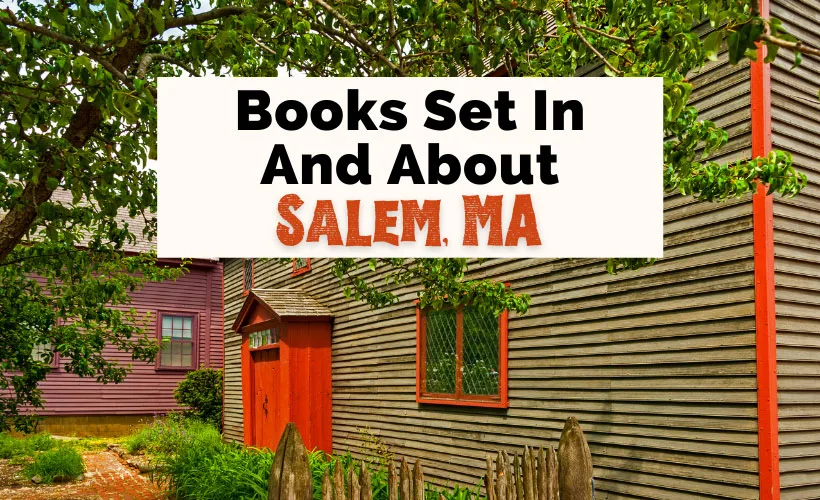 Don't forget that you can find many of these Salem Witch Trials books here:
Best Books About The Salem Witch Trials
The witch city of Salem has a rich history, from the infamous Salem Witch Trials to hordes of pirates taking over ports across decades.
The harsh New England winters combined with the tragic real-life tales of the Salem Witch Trials created the perfect foundation for the best novels about Salem and the Salem Witch Trials. ~Crystal, Wandering Crystal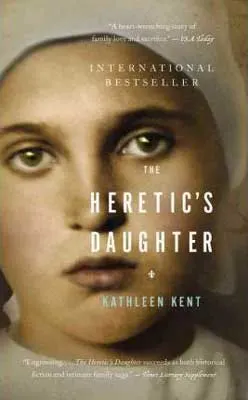 Step back in time and experience life as it was during the Salem Witch Trials with The Heretic's Daughter, a story that transports you inside the hysteria which consumed the city.
One of the most intense witch trial novels, The Heretic's Daughter follows the story of the Carrier family. See how a mother and daughter have to stand together while being accused of witchcraft.
What is it like being the daughter of an accused witch? Sarah Carrier takes you with her through the merciless world of Salem during the witch trials to show you.*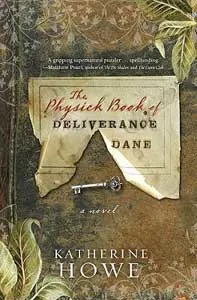 The Physick Book of Deliverance Dane takes you on an adventure exploring an abandoned house. This book set in Salem details a family's history to reveal its many mysterious secrets.
Follow Connie Goodwin on her journey as she discovers a book of spells in her Grandmother's old, abandoned house in Salem.
What secrets will she uncover about Deliverance Dane? How deep is her family's involvement in the sordid witch trials in Salem?*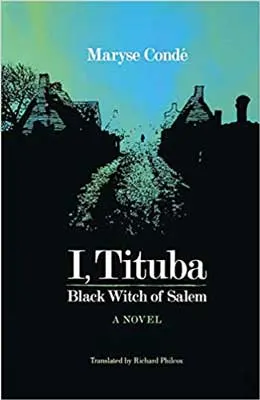 If you are looking for translated books about the Salem Witch Trials try I, Tituba, Black Witch of Salem. Translated from French by Richard Philcox, this Salem book tells the story of Tituba, a West African slave.
Accused of witchcraft and thrown into jail in Salem, Massachusetts in 1692, Condé attempts to bring Tituba's story to life in a new light.
Everyone has heard about Tituba in the nonfiction realm, but in fictional books about the Witch Trials, Tituba is largely missing.
Discover a little more behind the Salem Witch Trials too, including issues of sexism and racism.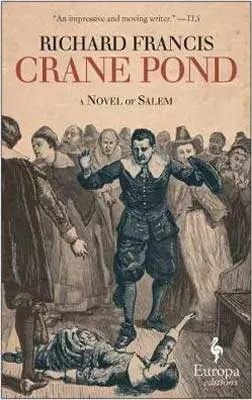 A biographical literary fiction book on the Salem Witch Trials, Crane Pond explores a fresh, unique narrative.
Samuel Sewall considers himself a fair judge and a good Puritan.
Having played a large role in the Salem Witch Trials, he is one of the only judges to later come forward and publicly apologize for his role in the death of so many innocent people.
Crane Pond is a Salem book that places an emphasis on religion, the law, and faith coming together. See how each of these forces creates an extremely regrettable and evil time in history.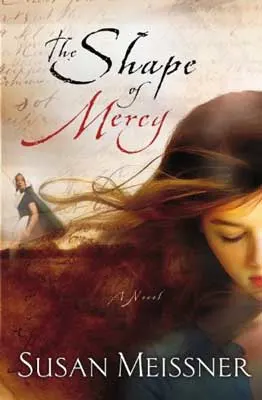 Lauren Durough chooses a state college over Stanford, defying her family's expectations. She wants to make her mark in the world, including earning her own salary.
Lauren takes up work for 83-year-old librarian, Abigail Boyles. Tasked with transcribing the journal entries of her ancestor, Mercy Hayworth, Lauren learns more about the Salem witch trials and herself.
Can she succeed on her own?
Read more books about libraries and librarians.
Join The Uncorked Reading Challenge Today
---
Travel around the world with the Uncorked Reading Challenge. Get the best book and movie recs straight to your inbox. Sign Up Now.
Nonfiction
Books About The Salem Witch Trials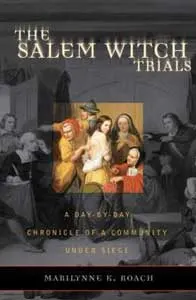 If you're looking for nonfiction books about the Salem Witch Trials, Roach's book sheds light on the events that took place during that terrible time.
The book offers a day-by-day recollection of the Salem townsfolk as they jumped into madness and panic.
We found The Salem Witch Trials: A Day by Day Chronicle of a Community Under Siege to be the most comprehensive retrospection of what really occurred during the infamous witch trials.*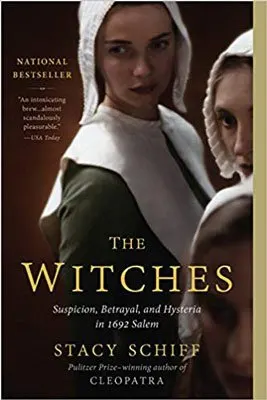 For nonfiction books set in Salem, read The Witches. Published in 2016, Schiff examines mass hysteria and public anxiety.
The Witches has been described as a fresh perspective and take on the Salem Witch Trials, lessons that carry through to today's times.
Schiff is also an infamous historian and Pulitzer Prize winner. Read even more books set in Massachusetts.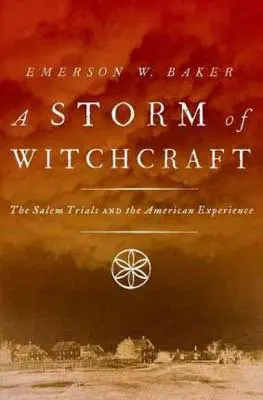 In 1692, Salem witnessed the largest and most deadly witchcraft hysteria in America. The alleged enchanted ailments led to the deaths of over 19 innocent people.
In A Storm of Witchcraft, Baker attempts to show how politics, war, and religion supplemented scapegoating and terror. Popular imagination and the perfect combination of events fueled the stake fire.
If you are looking for nonfiction books about the Salem Witch Trials that best explain how this tragedy occurred, Baker's Salem book examines American history and the trials in a much larger context.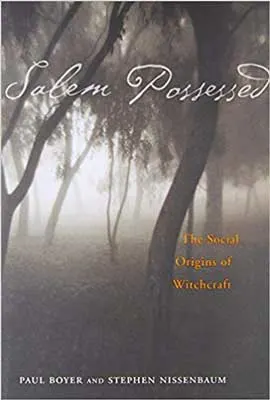 Salem Possessed is a Salem Witch Trials book perfect for nonfiction lovers looking for commentary on the nature of society and cause and effect.
Historians Paul Boyer and Stephen Nissenbaum discuss the social dynamics and pressures that lead to the hangings at Gallows Hill.
Learn more about the people involved in the Salem Witch Trials and how they became deeply invested and entangled in the drama they created.
Uniquely, these historians pull from lesser told information. Nissenbaum and Boyer tie in capitalism, the dissolution of Puritan beliefs, and the growing problems that farmers faced with population changes.
Classic Books On The Salem Witch Trials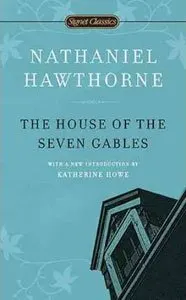 One of the best books set in Salem is The House of the Seven Gables by Nathaniel Hawthorne.
Hawthorne tells the haunting story of a feud between two families cursed as the result of the Pyncheon family building the house on stolen land.
Throughout the story, find a gloomy atmosphere and many peculiar people. There are all kinds of spooky goings-on within the walls of the seemingly haunted house.
The mysterious Clifford Pyncheon is usually heard before he's seen and moves through the house as though there are secret passageways only he knows about.
You can visit The House of the Seven Gables in Salem. Walk through the mysterious hidden stairway behind the fireplace and pretend you are a part of the story.*
Uncover even more terrific and spooky haunted house books.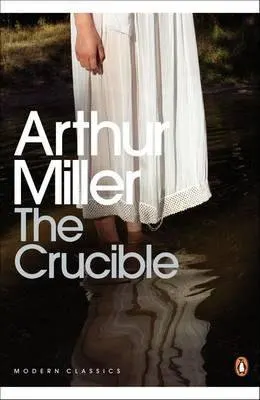 The Crucible is one of the first novels about the Salem Witch Trials that we read in high school. The play follows the life of Abigail Williams, a Puritan girl who lives in Salem in 1692.
Perfect for getting a feel for how utterly hysterical Salem was during the witch trials, this screenplay pulls you in and makes you feel like you could be Judge Corwin who once lived in The Witch House, sitting in the courtroom as accusations fly.*
Like The Crucible, find even more popular books from the '50s.
Best YA Salem Witch Trials Books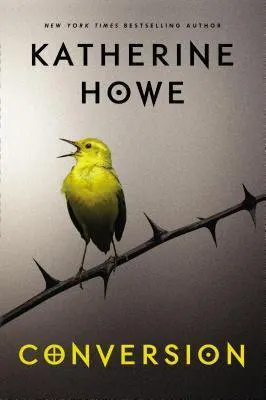 If you are looking for contemporary YA books about the Salem Witch Trials — outside of the normal curriculum – grab Conversion by Katherine Howe.
The girls at St. Joan's Academy are plowing through Miller's plot when unexplained and strange things start happening.
Tics, seizures, and hair loss start plaguing the school, causing rumors, accusations, and of course, mass panic. Sound familiar?
P.S. Technically Conversion is not a 100% Salem book – but the school is down the road in Danvers, MA – where the Salem witch hysteria also started.
Don't miss these other dark academia novels too.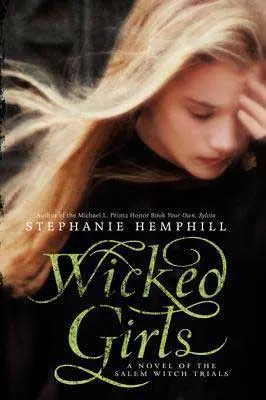 Hemphill is a coveted Printz Honor winner. Wicked Girls is a book about the Salem Witch Trials that follows Ann Putnam, Mercy Lewis, and Margaret Walcott — all of whom reside in Salem, MA in 1692.
Each girl plays a critical role in the witch hysteria. Like many YA Salem Witch Trial books, sometimes it might be too late to share the truth.
Plus, those consequences are just as condemning. Find romance, jealousy, bullying, and a Salem novel that questions our values.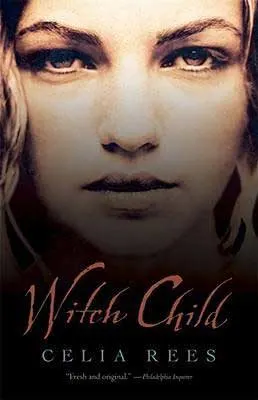 Another book set in Salem, MA during the Witch Trials perfect for teens includes Witch Child.
In 1659, the villagers hang Mary Newbury's grandmother, who is accused of witchcraft.
Now hiding her newly discovered identity and facing her own religious persecution, Mary struggles to fit in with the Puritans in the New World.
Religious intolerance meets witchcraft with a flair for the supernatural is what Kirkus and Horn Magazine deem an outstanding Salem Witch Trials novel.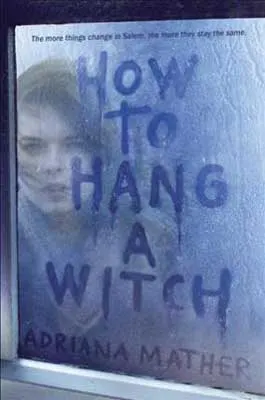 Seventeen Magazine sums up this YA book on the Salem Witch Trials book the best: "It's [How To Hang A Witch] like Mean Girls meets history class in the best possible way."
Having moved from NYC, Sam Mather is new to Salem, Massachusetts. A descendant of Cotton Mather – ekk – she is met with a club of Descendants on the other side.
However, there is also a curse haunting their town. If they cannot work together, history might repeat itself.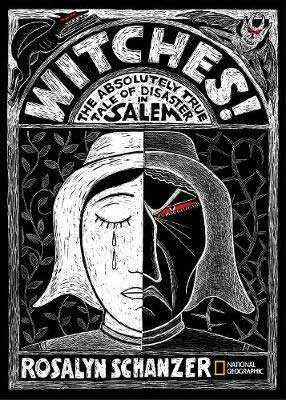 Named one of the best Salem Witch Trials books by SLJ, The Witches uses black, white, and red scratchboard illustrations paired with a nonfiction narrative to bring readers back to the Salem Witch Trials.
Discover corrupt officials, witch hysteria, Puritan values, and the recipe for disaster that caused the trials suitable for young adult readers.
Looking for more YA books? Don't miss our Vampire Reading List For Teens & Tweens.
Best Salem Witch Trials Books For Younger Readers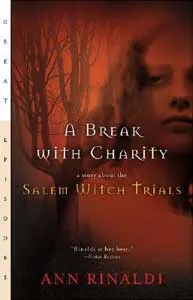 If you are looking for books set in Salem for middle-grade students, A Break With Charity will appeal to younger readers.
Of course, whenever a gaggle of girls meets, they are accused of mischievous, witchy deeds.
Susanna so badly wants to be a part of this group of girls at the parsonage. However, in order to stop the witch hysteria, she must decide if she wants to 'break charity' as a witness in the Salem Witch Trials.
What matters more, and who should she save? Her friends and family are in danger.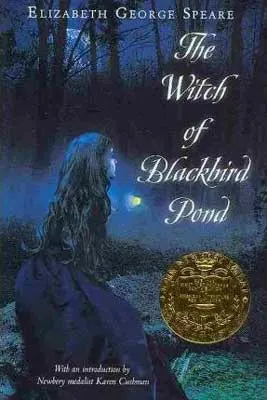 Growing up, one of the best Salem Witch Trials books that we adored that was also more about fitting in included The Witch of Blackbird Pond by Elizabeth George Speare.
Although the trials didn't occur until 1692, the book alludes to the Salem Witch Trials.
Technically not a book set in Salem either, The Witch of Blackbird Pond takes place in nearby Connecticut in 1687. However, the Newbery Medal winner is perfect for younger children wanting to learn more.
Acclimating to a new home is always hard when you've just arrived in town, and Kit Tyler's experience proves no different.
Having left her home in Barbados and in need of a friend, Kit meets Hannah Tupper. Unfortunately, the colonists think Hannah is a witch, putting their friendship and lives in jeopardy.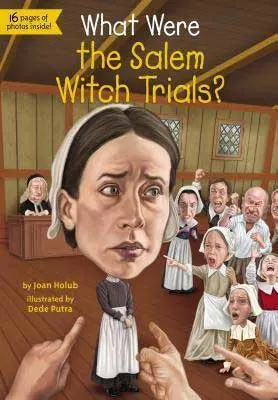 One of our favorite history book series for kids is the What Was? Who Was? books that make learning about the past informative, fun, and much more accessible.
If you need an elementary-school-aged book about the Salem Witch Trials, try What Were The Salem Witch Trials? by Tomie DePaola.
DePaola takes readers back to 1692 with Betty Parris and Abigail Williams.
Watch as a series of girls claim magical things are happening to them – ailments that science and literally no one can prove – leading up to the mass hysteria of the Salem Witch Trials.
Witchy

Fictional Books Set In Salem

, MA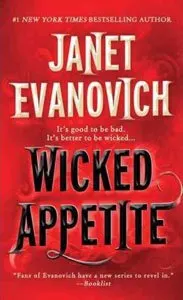 Wicked Appetite is filled with humor, mystery, and cupcakes — it's one of the best fiction books set in Salem and perfect for foodies.
The story follows pastry chef Elizabeth Tucker and her co-worker Gloria Binkly, a wannabe witch on a quest to find stones that hold the seven deadly sins.
As you follow Elizabeth, it's clear to see that gluttony and cupcakes go hand in hand. A great Salem book that made me crave nothing but cupcakes!*
Travel across the U.S. with the best books set in every state.
Grab the best books on the Salem Witch Trials here:
Save These Books On The Salem Witch Trials For Later: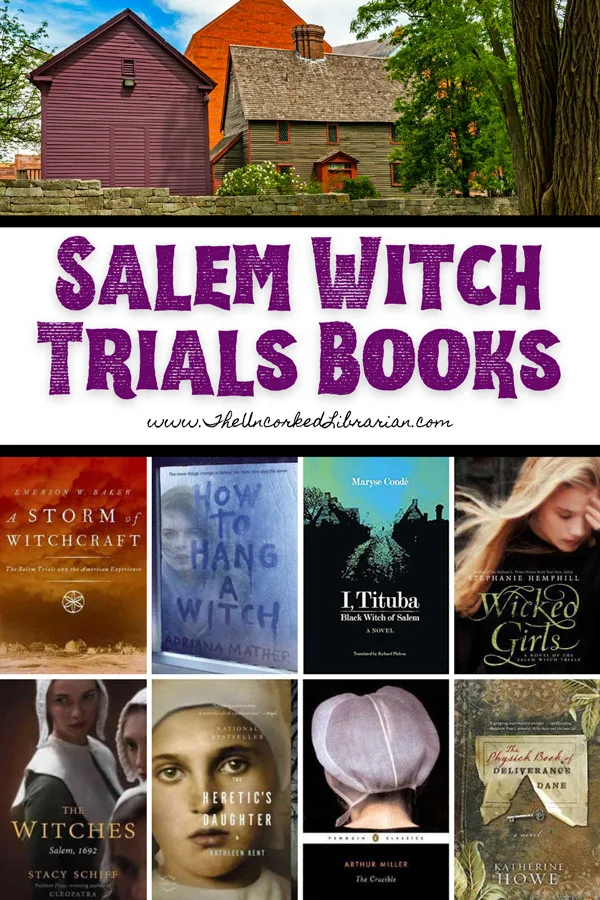 Before you go…
If you love all things witches, be sure to check out our witchy comic book and graphic novel reading list. Many of the titles are perfect for tweens and teens – that adults will also love. Find anything from foodie fiction to more fantastical books with witches, werewolves, and dragons.
What are your favorite books about the Salem Witch Trials? What other Salem books have you read?
Have you read any of these books set in Salem, MA? What Salem Witch Trial books did you read in high school? Which ones do you recommend? Let us know in the comments!
More Spooky and Witchy Reading Lists: