Are you looking for a 50 states books reading list? Take our America Reading Challenge and discover some of the best books set in every state.
Whenever we travel, we love to read books set in a destination to get a feel for a place and its people and culture.
Typically, we read books both before and after a trip to compare and enhance our experiences.
While we spend a lot of time traveling the globe, our goal in the upcoming years is to see more of the United States, both through novels and on road trips. That means reading at least 50 books set in all 50 States.
What are some of the best books set in each state? And, how do you even begin to choose from the great American classics?
We know that we couldn't pick just one U.S. book per state either, and please keep in mind that "best" is subjective. We'd love to know your favorite books by state in the comments.
So, get ready to pull up your armchair and travel around America with these 50 states books.
Uncover critically acclaimed and iconic books set in every state, including thrillers, mysteries, rom-coms, LGBTQ+ novels, scary stories, foodie fiction, hiking books, and more.
Find indie 50 states books, books for teens, Pulitzer Prize-winning fiction, and nonfiction books about the United States too. And, we also update our America reading list every year with the hottest new releases.
Take our 50 States Reading Challenge, and get ready for a long one with this 50 states reading list. Let's get started.
Don't miss all of our reading lists across North America.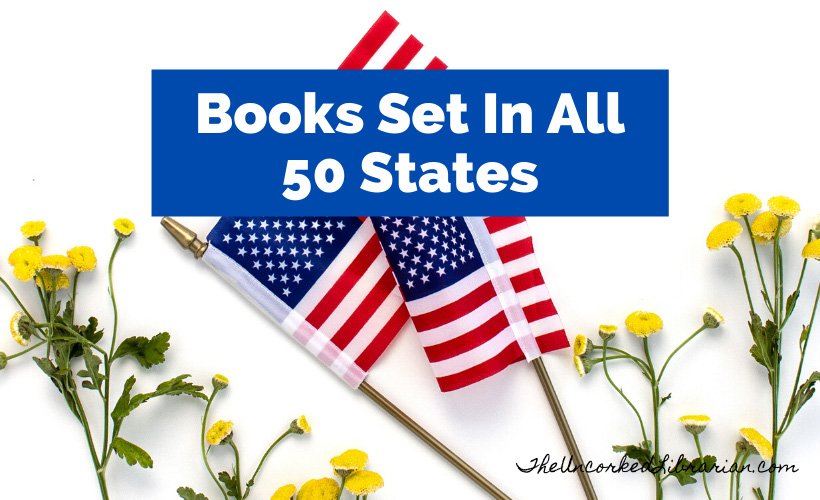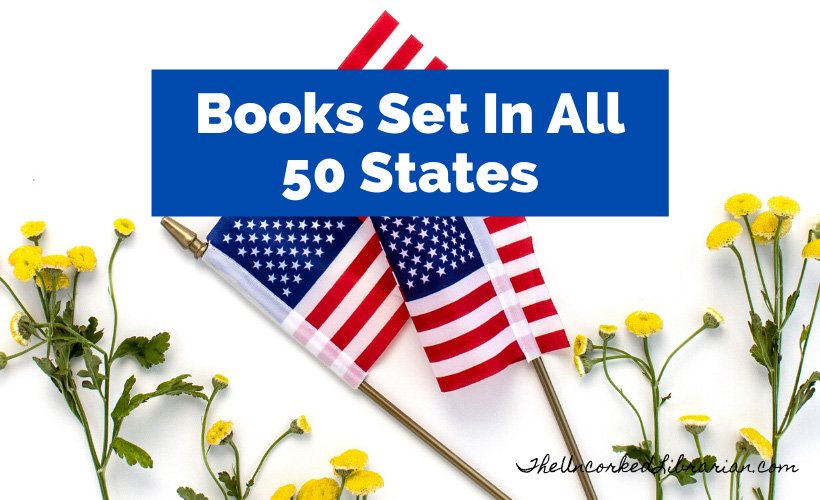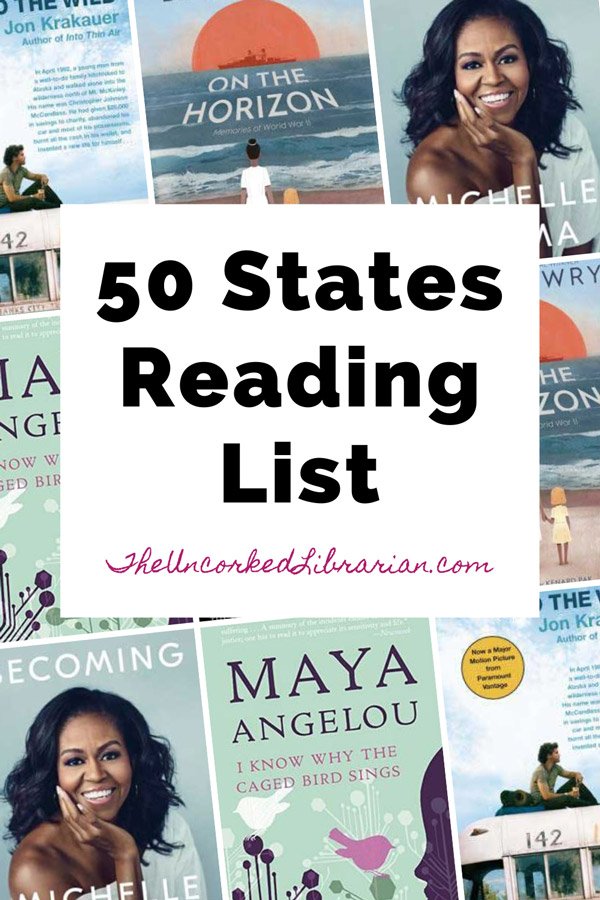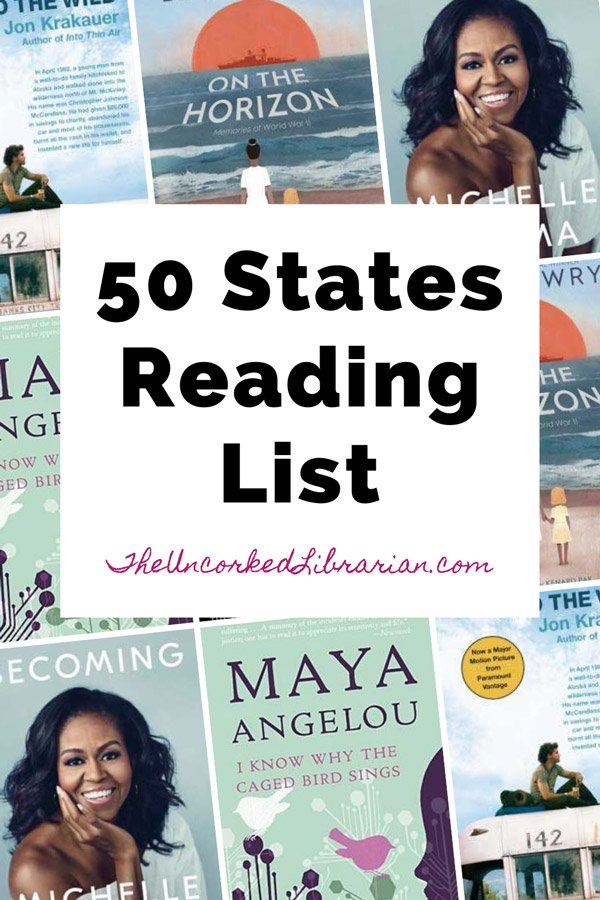 Where can you grab some of these 50 states books? Head this way:
Alabama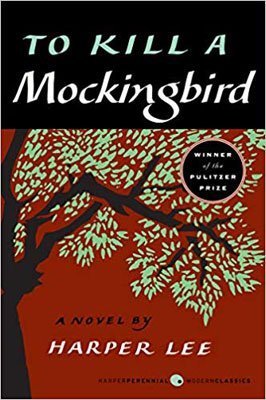 What 50 states reading list would be complete without Pulitzer Prize-winning classic To Kill A Mockingbird? We highly recommend the audiobook.
Also deemed The Great American Read, follow along with Scout Finch as she navigates a highly politicized childhood.
Set in Maycomb, Alabama Scout's father, Atticus, is a lawyer during the Great Depression — a racially-charged period in American history.
Atticus defends a black man accused of raping a white woman. Through it all, Scout learns about overcoming prejudice, empathy, and that love prevails over hate. Read More→
Whether you've read the book, watched the movie, hiked at Grandfather Mountain, or dined at Bubba Gump's, Forrest Gump is a classic comedy and commentary on life, love, and friendship.
Forrest's life changes when the University of Alabama drafts him for their football team. From the Vietnam War to ping-pong, fall in love with Forrest.
Born in Tuscumbia, Alabama, Helen Keller infamously suffers from a severe illness that leaves her both blind and deaf.
Originally published in 1903, The Story Of My Life follows along with the extraordinary journey of one of the most inspirational women of the 20th century.
This 50 states reading list will also include some of our favorite YA books including Looking For Alaska by John Green. Winner of the Printz Award, Miles meets Alaska at boarding school.
Miles is craving excitement. Commence quite a bit of mischief, drinking, and romance. Looking For Alaska is also a PBS Great American Read selection and a bestselling YA novel.
Other 50 States Books Set In Alabama:
The Almost Sisters by Joshilyn Jackson, Go Set A Watchman by Harper Lee, and Z: A Novel Of Zelda Fitzgerald by Therese Anne Fowler
Join The Uncorked Reading Challenge Today
---
Travel around the world with the Uncorked Reading Challenge. Get the best book and movie recs straight to your inbox. Sign Up Now.
Alaska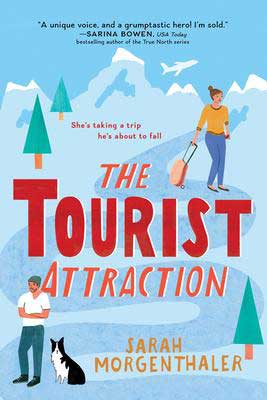 A contemporary romance, The Tourist Attraction is a hotel novel that pits locals against tourists. Set in Alaska, Graham runs a hole-in-the-wall but now infamously famous dive restaurant called The Tourist Trap.
He breaks his own rules, though, as he begins to fall for a very cute and clumsy tourist. The Tourist Attraction is one of our favorite escapist novels and 50 states books. Read More→
You may also enjoy Morgenthaler's other Alaskan-based books, Mistletoe & Mr. Right and Enjoy The View. You can read each book as a standalone, although we devoured the entire series.
We both love and get highly frustrated by the tale of Into The Wild. Chris McCandless is an infamous and deceased young hitchhiker.
Descended from a well-off family, McCandless decides to give up his possessions and money. Heading to Mount McKinley in Alaska, McCandless ditches his car and hikes on foot, meeting new friends along the way.
An eccentric and somewhat naive soul, four months after starting his journey, McCandless is found dead after a fatal mistake. Read more nonfiction hiking books or books about road trips like Into The Wild.
Uncover Even More 50 States Books Set In Alaska:
The Snow Child by Eowyn Ivey, Two Old Women by Velma Wallis, and The Great Alone by Kristin Hannah.
Arizona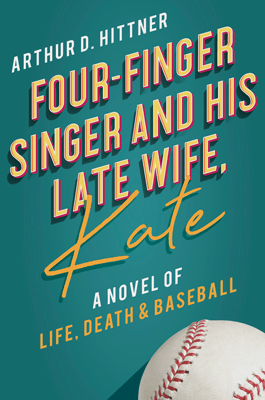 In true TUL spirit, you will also find a few indie books set in the 50 States on this American Reading Challenge book list.
Arthur D. Hittner is one of our favorites, and Four-Finger Singer spans across Tucson, Arizona, and Boston, Massachusetts.
A mix of romance and sports fiction, Jake loses a finger, an accident that threatens his promising career. Now haunted by his ex-wife, watch Jake attempt to make a comeback.
You can see TUL's review of Four-Finger Singer And His Late Wife, Kate here.
In Kingsolver's first novel, The Bean Trees, Taylor Greer wants to move away from rural Kentucky (and not get pregnant). While successful, she adopts a Native American girl, Turtle, on her journey west.
Landing in Tucson, Arizona, Taylor must build a good life for herself and Turtle.
Additional Arizona Books To Read:
The Host by Stephenie Meyer, Stargirl by Jerry Spinelli, and Animal Dreams by Barbara Kingsolver
Arkansas
A modern American classic, I Know Why The Caged Bird Sings takes place in the 1930s and '40s in the midst of the Great Depression and World War 2.
An autobiography, Maya Angelou is raised by her grandmother in Stamps, Arkansas.
This coming-of-age story showcases the story of a promising young woman overcoming racism, abuse, and poverty. This is one of the not-to-miss 50 States books on this reading list.
A fair warning, though, that I Know Why The Caged Bird Sings is one of the books that might make you cry.
Based on his own childhood that Grisham spent in rural Arkansas, Luke Chandler lives in the cotton fields in a house that has never been painted.
When migrant workers arrive, a murder leaves accusations flying. Luke quickly matures after witnessing the events.
Discover More 50 States Books Set In Arkansas:
Summer Of My German Soldier by Bette Greene and Shakespeare's Christmas (Lily Bard Mysteries #3) by Charlaine Harris
California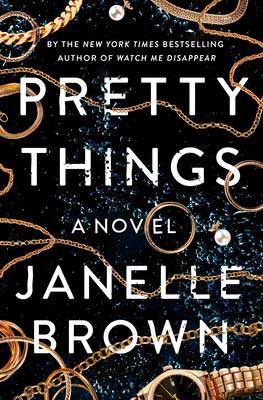 If you love psychological thrillers, this books around America reading list has just the contemporary novel for you: Pretty Things by Janelle Brown.
Lachlan and Nina are the typical Robin Hood story: they steal from the rich to give to the poor, including Nina's sick mom. You don't care for them, but you don't hate them, either.
When Nina tries to con an Instagram influencer from her childhood, she learns that even con artists get scammed. Read More→
The Bill Bryson of the United States, Cheryl Strayed's world falls apart. At 22, her mother dies and her marriage falls apart.
Strayed decides to conquer the Pacific Crest Trail alone, and yes, a shoe is chucked over the cliff. Watch a woman searching for herself and hoping to embrace forgiveness.
If you are looking for 50 States books about redemption and growth, Wild is for you.
Four Asian women flee China in the 1940s. They meet up in San Fransisco, CA in a social group they call "The Joy Luck Club."
When one of the women dies, her modern-day, American daughter takes her place. The Joy Luck Club is a beautiful story about mother-daughter relationships and female friendships.
A book featuring a hilarious and lovable Chinese-Indonesian family, this murder mystery meets rom-com is one of the most fun books set in California.
Meddy accidentally kills her blind date, sparking her family into a tizzy during one of the most high-profile weddings. Add in a re-emerging ex, and you have quite the party.
Can Meddy stay out of jail, save the wedding, and still find love?
California books don't get any wilder than this. Head back to the 1960s and 1970s with an innovative interview-style narrative to learn about a band similar to Fleetwood Mac.
Daisy Jones & The Six captures the creation and ultimate demise of a young and up-and-coming 1960s band where everyone is self-centered, using recreational drugs, and acting creatively annoying. Read more→
If you are a Taylor Jenkins Reid fan, don't miss her other book set in Malibu, Malibu Rising.
For foodie fiction lovers — especially if you watch GBBO and Top Chef, head to Los Angeles, California is this LGBTQ+ 2022 romance novel.
Watch as recently divorced Dahlia Woodson and London, a nonbinary, pansexual contestant, fall in love during the sizzling competition.
A story about confidence, coming out, and loving yourself, you'll champion the representation and love story. Read more→
Books To Spark Your California Dreamin':
The Year Of Magical Thinking By Joan Didion, The Girls by Emma Cline, and East of Eden by John Steinbeck
Find even more of the best books set in California on this reading list.
Colorado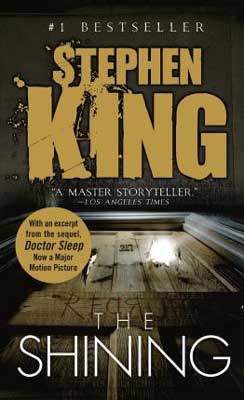 If you are looking for seriously spooky 50 States books, The Shining will take you to the Colorado Rockies and home to the Overlook Hotel.
Jack Torrence is a recovering alcoholic and writer who moves into the hotel as a caretaker with his family. Jack's son, Danny, possesses 'special' abilities unbeknownst to his parents along with the Chef.
Weird and deadly occurrences start happening at the hotel.
A National Book Award finalist and another American classic, Plainsong is a novel set in Holt, Colorado about grief and abandonment.
Tom Guthrie is a high school teacher raising two teenage boys on his own since his depressed wife moved out.
Readers not only learn about their hardships but also follow their mother's attempt to reconcile her past along with two elderly brothers that know nothing except the land that they work on each day.
A Few More 50 States Books Set In Colorado:
On the Road by Jack Kerouac and Cry Father by Benjamin Whitmer
Connecticut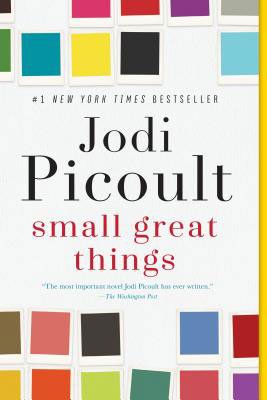 A powerful book set in the United States that is sure to make you think, Small Great Things takes place in my childhood state, Connecticut.
Ruth Jefferson is a black nurse facing white supremacist patients. When their baby goes into sudden cardiac arrest, Ruth–who was taken off of their case the previous day–must make a decision whether or not to intervene.
Her hesitation lands her in a trial about race, which everyone tries to deny. Read More→
Growing up in Connecticut, you can bet that I read Ann Martin's The Babysitter's Club. Did you know that like your The Uncorked Librarian, Martin was also a Smithie?
Kristy Thomas and her best friends decide to start a little babysitting business in Stoneybrook, CT.
They each have club roles, and readers watch as they solve mysteries, stay out of trouble, and essentially grow up in the sweetest way. This is one of my favorite 50 States books for kids.
I am not going to lie: My husband and I always feel like Reese Witherspoon is cast in Stepford Wife-like roles, especially for her parts in Little Fires Everywhere and The Husband's Secrets.
I also couldn't have a 50 State reading list without The Stepford Wives. Books set in Connecticut always seem to land in the suburbs: Joanna and Walter move to the seemingly perfect town of Stepford, Connecticut.
Nothing is as straight-edged as it appears, though, and the creepy beautiful town is hiding a horrific secret.
Check Out These Connecticut Based Novels, Too:
The Witch Of Blackbird Pond by Elizabeth George Speare, Homecoming by Cynthia Voigt, and Revolutionary Road by Richard Yates
Delaware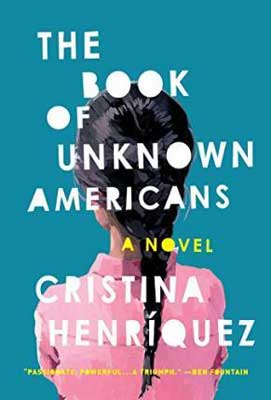 The Riveras move to America from Mexico in the hopes of helping their daughter, Maribel, recover. They want a shot at a better life with more opportunities for her.
This is the American Dream, after all. Through stories of hardship, migration, and romance, learn what it truly means to be American.
Read more great books about Mexico.
Most likely set in Delaware and with the film shot in Wilmington, Flight Club is a well-known American novel about an underground fighting group where men take out their aggression in the boxing ring.
A dark satire, watch as this flight club transforms into a more fanatical 'cult.'

Looking For Books Set In Every State? Here Are A Few More 50 States Books Set In Delaware:
Sunburn by Laura Lippmann and Cure For The Common Breakup by Beth Kendrick
Florida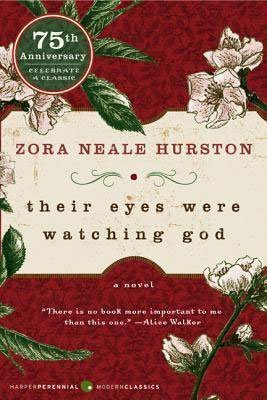 From Eatonville to Miami and the Everglades, if you are looking for one of the best southern and American classic novels of all time, you cannot miss Their Eyes Were Watching God by Zora Neale Hurston.
Janie Crawford is a strong woman who wants to choose who she loves. Stuck in abusive relationships and terrible marriages, Janie constantly finds herself trapped in the town gossip.
Watch Janie fight until the end against men, prejudices, and the circumstances of her time. Read More→
Swamplandia! is a Pulitzer Prize Finalist set in the Florida Everglades. A Southern Gothic novel, meet the Bigtree family.
They have transformed their backyard into a gator-wrestling tourist attraction. As Ava's mother has cancer, the family starts to fall apart. Read More→
Paper Towns is the perfect 50 States book that offers commentary on gated communities and standing out in a sea of sameness. Margo Roth Spiegelman fascinates socially awkward Quentin.
When she grabs Q in the middle of the night for a revenge-filled mission, he's pretty much head over heels. Beautiful, mysterious, and with a pained soul, though, Margo suddenly disappears. Read More→
A 2020 Pulitzer Prize for Fiction award-winner and based loosely on a true story about the Dozier School for Boys in Marianna, Florida, watch as Elwood Curtis, an ambitious and talented young Black man, battles growing up in a racist society filled with racist policies. Book Information→
We just love 50 states books featuring strong women in historical fiction, and Mirta, Elizabeth, and Helen kick major butt.
Pregnant Helen must escape her abusive marriage. Mirta has a new mafia-tied husband through an arranged marriage, and Elizabeth wants to find her veteran war brother.
Their lives collide during Florida's deadliest hurricane in the mid-1930s on Labor Day weekend. Read More→
50 States Books Set In Florida You May Also Like:
Bad Monkey by Carl Hiaasen, Florida Roadkill: A Novel by Tim Dorsey, A Land Remembered by Patrick Smith, and The Yearling by Marjorie Kinnan Rawlings
Don' miss our complete Florida reading list here.
Georgia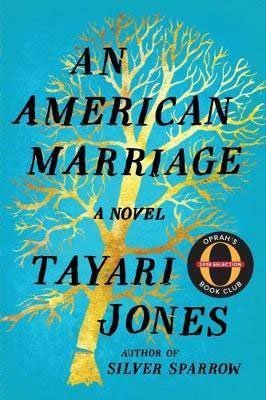 An Oprah Book Club selection set in Georgia, readers follow along with newlyweds Celestial and Roy. Their honeymoon ends early when Roy is arrested and sent to jail for a crime he did not commit.
Celestial loses her husband for what she thinks will be over a decade. During this time, Celestial seeks comfort in Roy's best friend just as his sentence is shortened.
When circumstances are out of our hands, will the institution of marriage, love, and vows prevail? This is one of the most popular 50 States books of 2018, for good reason!
Winner of the National Book Award and Pulitzer Prize, our 50 States Reading Challenge couldn't skip over The Color Purple, one of the most famous books about the south.
Readers follow along with Celie's impossibly hard life over the course of 40 years, focusing on the bigotry and prejudice of the time in rural Georgia and later Tennessee.
Forced into a loveless marriage, Celie finds love elsewhere while reconciling a relationship with her sister who she thought had died years ago. Read more→
A famous novel set in Savannah, Georgia, Midnight in the Garden of Good and Evil is a popular true-crime murder mystery. Meet a vibrant and eccentric cast of characters with a southern flair.
Determine if the shots fired on May 2, 1981, was a murder or act of self-defense.
A 50 States book set in Atlanta, this YA novel about the Black Lives Matter movement and racism is a must-read for both adults and teens.
Justyce writes letters to Dr. Martin Luther King; he is trying to navigate his life as a young Black man in a very white private school system.
Time and time again, Justyce witnesses firsthand racist police brutality and even murder. How can he rise up in a system so determined to maintain white supremacy? Book Information→
For fluffy rom-coms and witchy books set in Georgia, The Ex Hex is magical and hilarious fun.
"Never mix vodka with witchcraft," but that's exactly what brokenhearted, teenage Vivi does when she learns that Rhys is betrothed to someone else.
A decade later, this angsty curse has returned to haunt them. Encounter chilling ghosts, a talking cat, and the coolest witch store in town. Will Rhys and Vivi end up back together?
Already Read These Books Set In Georgia? Try These Georgia-Based 50 States Books:
Gone With The Wind by Margaret Mitchell, Cold Sassy Tree by Olive Ann Burns, and The Poisonwood Bible by Barbara Kingsolver
Hawaii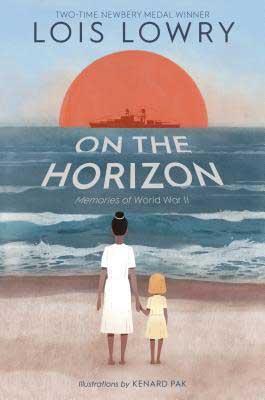 We are so excited to add a newer Lois Lowry novel to this 50 States books reading list.
Published in April 2020, On The Horizon takes place in both Hawaii and Japan, portraying WW2 in two parts, the bombing at Pearl Harbor and the atomic bomb dropped in Hiroshima.
Find illustrations, poems, and prose that give voice and humanity to the many affected or killed on those fateful days. Read More→
A multicultural rom-com set in Maui, this 50 states reading list recommendation is for foodies. Watch as Nikki and Callum compete in the Maui Food Truck Festival while falling in love.
You'll feel the gorgeous island breeze as well as taste the delicious food. Read more→
If you are looking for books set in Hawaii, try The Descendants, which is also a movie starring George Clooney.
Matthew King's family is nothing short of a mess: kids out of control and into drugs and a mother in a fatal coma after a tragic accident.
As Matt gathers the family to say goodbye to his wife, Matt decides to find the man that his wife was having an affair with.
A novel set in Honolulu based on true historical accounts, Moloka'i follows the story of Rachel Kalama, a girl diagnosed with leprosy at seven years old.
Sent to a leprosy colony on the island of Moloka'i, Rachel must create her own family and channel inner love, dignity, and strength.
If you enjoy books set on islands, The Unhoneymooners is the perfect rom-com set in Hawaii.
When a buffet food-poisons Olive's twin sister, Ami, along with her entire wedding guest list, Ami begs Olive to take the honeymoon she won to Hawaii.
Unfortunately for Olive, the only other wedding guest that can go with her is the loathsome groom's brother, Ethan. Of course, these enemies are destined to become lovers.
More 50 States Books Set In Hawaii:
Honolulu by Alan Brennert, Micro by Michael Crichton, and From Here To Eternity by James Joyce.
Grab our full Hawaii reading list.
Idaho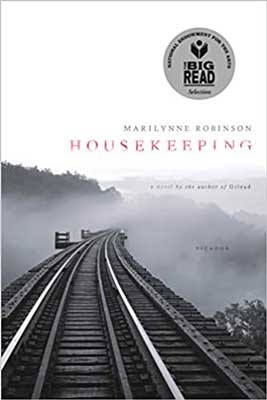 When looking at books set in every state, I'm not going to lie: Idaho slightly baffled me. I've only read one or two books that I know of.
Set in Fingerbone, Idaho, Housekeeping follows the story of two orphans passed along to their grandmother, aunts, and finally a remote sister of their deceased mother. Homecoming was a finalist for the Pulitzer Prize.
More American Reading List Idaho Selections:
Walk Two Moons by Sharon Creech, Idaho by Emily Ruskovich, and All Over Creation by Ruth Ozeki

Join The Uncorked Reading Challenge Today
---
Travel around the world with the Uncorked Reading Challenge. Get the best book and movie recs straight to your inbox. Sign Up Now.
Illinois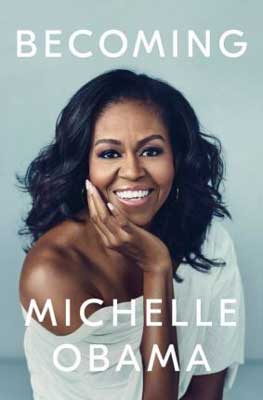 One of the most inspiring books across the United States, I loved Michelle Obama's Becoming. We all know the former First Lady–or do we really?
Follow Michelle Obama from her childhood growing up in the South Side of Chicago. Battling race, her own hardcore work ethic, and even fertility issues, discover a different side to one of America's most well-spoken and sweetly impactful women.
And yes, you get to learn a little more about her budding romance with Barack Obama.
If you are looking for dystopian YA books set in Chicago, Illinois, Veronica Roth's Divergent series will provide you with a fast-paced thriller similar to The Hunger Games and Maze Runner series.
Society is divided into five factions, and everyone has a role to play. When Beatrice picks Dauntless, she sets the course for a wild rebellion.
If you are looking for a historical romance from an indie press, A Girl Like You has been described as a "Downton Abbey meets Miss Fisher's Murder Mysteries" series.
Set in the 1930s in Chicago, Henrietta Von Harmon is left to care for her mother and siblings. When a murder occurs on the job, Henrietta goes undercover while falling for the handsome Inspector. Book Information→
Don't Miss These 50 States Books Set In Illinois:
The Jungle by Upton Sinclair, Native Son by Richard Wright, The Devil in the White City by Erik Larson, and The House On Mango Street by Sandra Cisneros (an iconic book from the '80s)
Indiana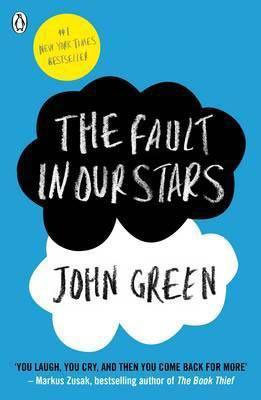 Maybe one of the most cliche 50 States books on this reading list that I still love, The Fault In Our Stars is one of my favorite audiobook titles.
A YA book set in Indianapolis, Indiana, Hazel and Augustus meet at a cancer support group. They live with cancer and fall in love, attempting to rewrite their stories. Have the tissues ready. Read More→
Other 50 States Books Set In Indiana That We've Read:
All the Bright Places by Jennifer Niven and The Stone Diaries by Carol Shields


Iowa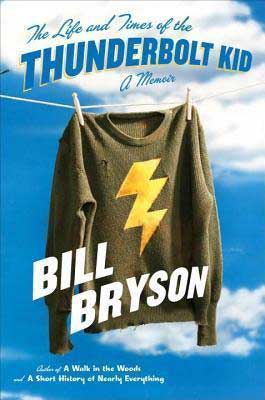 A memoir set in Des Moines in the 1950s and 1960s, The Life And Times of The Thunderbolt Kid demonstrates a pivotal time in U.S. history through the eyes of a daydreaming, rambunctious kid.
A kid who dons a towel cape and imagines himself as a superhero.
Bill Bryson is one of our favorite and most hilarious travel writers, and his tales of growing up when smoking was considered 'good for you' will make you chuckle.
We have a quite a few Pulitzer Prize winners on this 50 States reading list, including A Thousand Acres by Jane Smiley.
A 20th-century reimagining of one of my favorite Shakespeare plays, King Lear, a rich Iowa farmer divides his land between his three daughters. Like King Lear, find themes of love and pride.
A Few More 50 States Books Set In Iowa Suggestions For You:
Gilead by Marilynne Robinson, Grasshopper Jungle by Andrew Smith, and The Bridges of Madison County by Robert James Waller
Kansas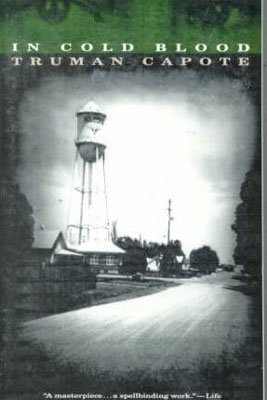 Another American classic as well as a true-crime story, Capote investigates the murder of the Clutter family in Holcomb, Kansas.
In 1959, Hickock and Smith rob and murder all four members of the Clutters, leaving the police baffled.
Eventually caught, Capote attempts to reconstruct what happened on that day while trying to understand the two murderers. Read More Here→
Gillian Flynn is a must for any 50 States Books reading list — whether you love or hate her dark novels.
Set in Kansas, Dark Places is about the "The Satan Sacrifice of Kinnakee, Kansas" that killed Libby Day's mother and sisters. Libby testifies that her brother is the killer, but 25-years-later, a secret society wants to free him.
Kansas Isn't All Doom & Gloom. Read These Cheerful 50 States Books Set In Kansas:
The Wonderful Wizard of Oz by L. Frank Baum and Little House On The Prairie by Laura Ingalls Wilder
Kentucky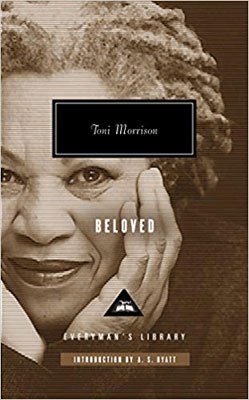 A Pulitzer Prize Winner, Beloved is an American classic. Born into and eventually escaping slavery in Kentucky, Sethe finds freedom in Ohio. Is she really free, though?
Sethe can never fully escape her memories or past, including the death of a child. Read More →
Honor Girl is a YA LGBT book set at an all-girls camp in Kentucky. A unique graphic memoir, Thrash recalls back to her summer at an all-girls came in Appalachia where she falls in love with one of the counselors.
Camp Bellflower isn't about tolerance as a Christain camp. Both girls begin to develop feelings and find themselves navigating unchartered and 'forbidden' territory.
Other 50 States Books Set In Kentucky:
Uncle Tom's Cabin by Harriet Beecher Stowe and The Patron Saint of Liars by Ann Patchett

Louisiana
Set in the small fictional town of Bon Temps, Louisiana, Sookie Stackhouse is one of our favorite vampire series. Find a fantastical world-building plot filled with vampires, werewolves, and shapeshifters that is *very* adult.
Add in some romance, murder, and endless danger, and you'll get sucked into Sookie's little world, too. Read More→
Set in the French Quarter of New Orleans and a Pulitzer Prize winner, A Streetcar Named Desire is a famous American play.
Blanche is pushed into a complete mental breakdown by her cruel and abusive brother-in-law. She cannot believe her sister stays with him.
One of the best 50 States books of summer 2020, The Vanishing Half is thought-provoking and an intensely poignant and authentic novel about race and racism.
Follow along with two Black twin sisters who separate in their teens and go on to lead very different lives.
While one sister moves back to her Black community in Louisiana with her daughter, the other passes as white, disavowing her heritage, family, and identity to become someone new and unrecognizable.
Set in the 1950s to 1990s, readers see just how deeply these mothers' choices and feelings affect their children.
This is also a great selection if you enjoy books about sisters and families. Book Information→
A Few More 50 States Books Set In Louisiana For You:
Interview With The Vampire by Anne Rice, Out of the Easy by Ruta Sepetys, A Confederacy Of Dunces by John Kennedy Toole, and The Pelican Brief by John Grisham
Maine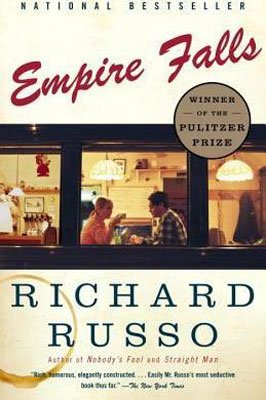 One of my all-time favorites on this books across America reading list includes Richard Russo's Empire Falls. Winner of the Pulitzer Prize, witness the working-class, blue-collar, and decaying town of Empire Falls, Maine.
Miles runs the local burger dive, is getting a divorce, and wants a normal life for his daughter. An American novel about wealth, love, and disappointment, watch as Mile's family fights to earn a living in America.
Are you looking for a boozy coming-of-age indie novel set in Maine? Check out Blood and Sand by Jennifer M Lane.
Logan Cole is a Yale graduate who has it all until her father is sent to jail for corruption. With a mother gallivanting off to Paris, Logan finds herself completely abandoned and broke.
With less than $10,000 in her savings account, she hops a bus to a bar in Ramsbolt, Maine looking for a fresh start. Grab the full review here→
Every 50 States book list should have a plethora of gothic romance, right? Add in some Poe, a murder mystery, and a book set in Maine, and you have Hester Fox's The Widow Of Pale Harbor.
Sophronia Carver lives at the eerie Castle Carver overlooking the cliffs of Pale Harbor.
Widowed and a woman accused of murdering her wealthy husband, she sits trapped in self-imprisonment until a mysterious Trandescendalist minister rolls into town.
With a slew of gruesome murders, the towns, of course, blame her.
Reading Books Set In All 50 States? Here Are More Novels Set In Maine To Choose From:
Carrie by Stephen King and Olive Kitteridge by Elizabeth Strout
Maryland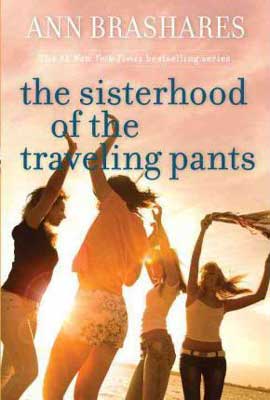 Set partially in Bethesda, Maryland (and even in Greece), I love The Sisterhood Of The Traveling Pants. Don't troll me for dropping this one into Maryland…
Imagine one pair of pants that is shared between 4 best friends in 4 different summer locations. Filled with stories of love, friendship, and a little heartbreak, these little pants speak to what binds us together as women and friends.
In this poignant memoir, Coates discusses what it is like growing up as a black man in America. His father was a Vietnam War veteran who helped guide them through their adolescence in Baltimore, Maryland.
Other 50 States Books Set In Maryland:
Dinner at the Homesick Restaurant by Anne Tyler, Dicey's Song Cynthia Voigt, and A Spool of Blue Thread by Anne Tyler
Massachusetts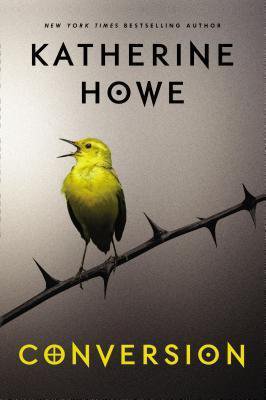 Conversion is one of the YA books set around America that is also a modern-day Salem Witch Trials story.
Set in Danvers, MA, the girls at St. Joan's Academy are reading Arthur Miller's The Crucible when strange things start happening.
Tics, seizures, and hair loss plague the school, causing rumors, accusations, and of course, mass panic. Read More About Conversion→
At age 12, Augusten Burroughs finds himself being raised by his mother's psychiatrist. He stops attending school and there are certainly no rules.
A true story, learn how Augusten survives his unusual circumstances. Running With Scissors is set in Northampton, MA where I went to college.
One of my favorite new books set in Massachusetts includes Writers & Lovers by Lily King. Casey Peabody is a writer trying to overcome the loss of her mother and pay her bills.
With two possible love interests, how can Casey possibly choose the right man when she can barely love herself?
Writers & Lovers is a poignant and slow-paced novel about overcoming loss and the creative process. Find even more great books about books and the authors who write them. Book Information→
Enjoying Our American Reading List? Here Are Even More 50 States Books Set In Massachusetts:
The House of the Seven Gables by Nathaniel Hawthorne, Walden by Henry David Thoreau, Little Women by Louisa May Alcott, and Practical Magic by Alice Hoffman
Grab the complete list of books set in Massachusetts. And, don't miss our Salem, MA reading list.
Michigan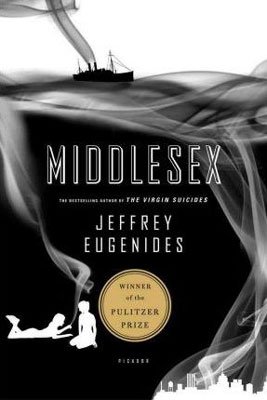 One of the books on this 50 States reading list that is sure to make you think more deeply is Eugenides' Middlesex.
Set partially in Detroit, Michigan this Pulitzer Prize winner, uncovers a world of family secrets, gender fluidity, and how we battle social constructs.
There are also themes of migration from a tiny Greek village and assimilation to Detroit. Oprah featured Middlesex in her Book Club, and this stunning title has been deemed "The Great American Novel."
One of my favorite new books of 2020, Beach Read is set in 'North Bear Shores,' Michigan.
A romantic comedy, January Andrews and Augustus Everett are two authors of opposing genres trying to write their next great novel before funds dry up.
In a dare, they switch from their norm of rom-com (January) and American lit (Augustus) to see if the change gets their juices flowing.

In order to do research for their books, they spend more and more time together, landing in one sexy love story of their own.
For a book set in Michigan, you will find yourself oddly craving a MI summer. Who knew?! Henry's imagery is stunning. Book Information→
Discover More 50 States Books Set In Michigan:
The Virgin Suicides by Jeffrey Eugenides, Song of Solomon by Toni Morrison, and Bud, Not Buddy by Christopher Paul Curtis


Minnesota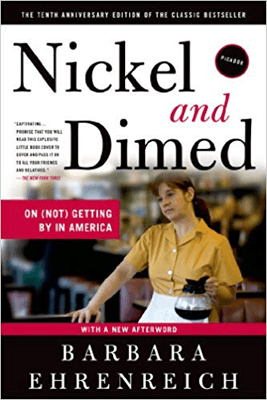 Nickel and Dimed is a book that spans many of the 50 States, including Minnesota, Florida, and Maine. In 1998, Ehrenreich explores what it means to live off of low-income wages under the poverty level.
Demonstrating the impossibility of surviving in lower working-class America–even when you hold three jobs–Ehrenreich exploits a system that still plagues America today.
Nickel and Dimed will change the way you think about the income gap and assumptions people make about the poor.
Looking For Even More Books Set Every State? Don't Miss These Minnesota Novels:
Main Street by Sinclair Lewis and Ordinary Grace by William Kent Krueger


Mississippi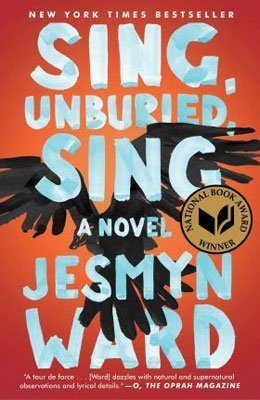 If you are looking for a newer novel set in the deep south that examines race, poverty, prison, and, drug abuse, try Mississippi novel, Sing, Unburied, Sing.
Winner of the National Book Award in 2017, watch as Jojo struggles to learn what it is like to become a man against all odds.
Although set in the fictional town of Garden Heights, many believe this setting is the Georgetown neighborhood of Jackson, Mississippi.
I couldn't leave The Hate You Give by Angie Thomas off of my American Reading Challenge book list — it's an essential U.S. novel that published at a pivotal time in our history.

The Hate U Give discusses the Black Lives Matter movement. As a young black woman, Starr is trapped between two worlds: her preppy white school and her home in Garden Heights, a poorer neighborhood.
When her unarmed cousin is shot and killed by a white police officer, Starr has to make a decision: Does she fight or remain silent?
A 50 State book set in Jackson, Mississippi, The Help follows three women who come together to advocate against the circumstances and discrimination of their time.
Even More Fabulous 50 States Books Set In Mississippi:
Salvage The Bones by Jesmyn Ward, Roll of Thunder, Hear My Cry by Mildred D. Taylor, Fevre Dream by George R.R. Martin, and The Sound and the Fury by William Faulkner
Missouri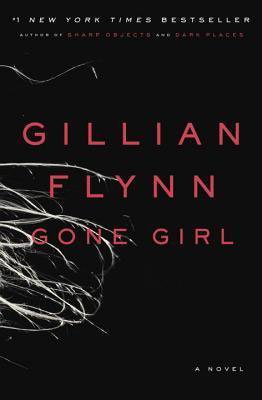 A New York Times bestseller, Gone Girl has been named one of the best novels of the decade. Set in a fictitious town in North Carthage, Missouri, Nick's wife mysteriously disappears on their wedding anniversary.
In what appears to be a crime scene, there is much more than meets the eye. …Although there is a killer on the loose.
At first, Missouri stumped for a books set in all 50 States reading list. Then, I remembered Laurell K. Hamilton's adult vampire series starring Anita Blake.
Guilty Pleasures is set in St. Louis, Missouri where Anita falls for a dangerous vampire, Jean-Claude. As an animator, Anita can awaken the dead and destroy them. Jean-Claude seeks Anita's help to solve a murder mystery.
More 50 States Books Set In Missouri:
The Adventures of Tom Sawyer by Mark Twain and Sharp Objects by Gillian Flynn
Montana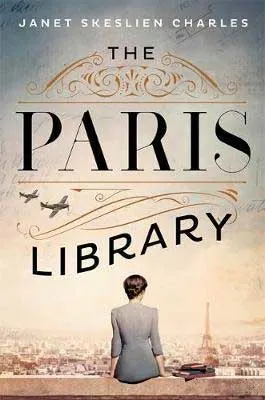 Although also set in Paris, The Paris Library follows two stories: The librarians at The American Library in Paris during WW2 and Lily, a young girl growing up in Montana, in the mid-1980s.
Lily learns more about herself and her mysterious neighbor, Odile. Read more books about libraries across the world. Book Information→
No 50 States Reading Challenge would be complete without a YA vampire book series, Vampire Academy. St. Vladimir's Academy is more like a bitchy and grownup Hogwarts that trains teenage vampires.
Half-human creatures guard and teach students and danger lurks in the shadows. Watch relationships bloom amidst the usual boarding school drama and life-threatening vamps.
Expand Your 50 States Reading List With These Books Set In Montana:
The Horse Whisperer by Nicholas Evans, A River Runs Through It by Norman Maclean, and Montana 1948 by Larry Watson


Nebraska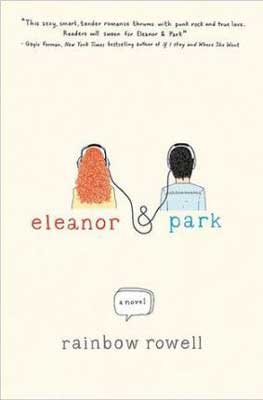 Set in Omaha, Nebraska, Eleanor and Park is an American YA novel about family, dating, and growing up. Written in dual narratives, Eleanor and Park are misfit teenagers who don't quite fit into their bodies, heritage, or high school.
Park loves Eleanor, but Eleanor has a lot on her plate. With messages about body image and bullying, readers enter a world of physical and mental abuse that is emotionally taxing but also offers glimmers of hope and inspiration.
My Ántonia by Willa Cather is an American classic about Nebraskan pioneers.
Set in the fictional town of Black Hawk, Nebraska, orphaned Jim Burden shares his memories of Bohemian immigrant, Antonia Shimerda, who lived on a farm with her large family.
My Ántonia is a story of a European settlement in the American midwest.
Other 50 States Books Set In Nebraska:
Attachments by Rainbow Rowell, One Of Ours by Willa Cather, and One False Move by Alex Kava
Nevada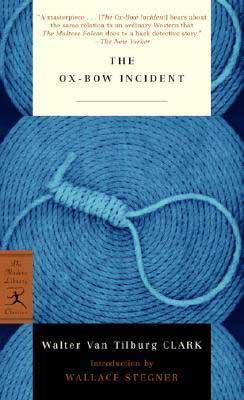 Set in Nevada in 1885, The Ox-Bow Incident is a U.S. Western novel that examines frontier life along with mob mentality and violence.
Three innocent men are lynched when the town decides to ignore all rules and take justice into their own hands. The repercussions and truths that then follow lead to more deaths.
Our 50 States Reading List Wouldn't Be Complete Without These Books Set In Nevada:
Roughing It by Mark Twain, Fear And Loathing In Las Vegas by Hunter S. Thompson, and Leaving Las Vegas by John O'Brien


New Hampshire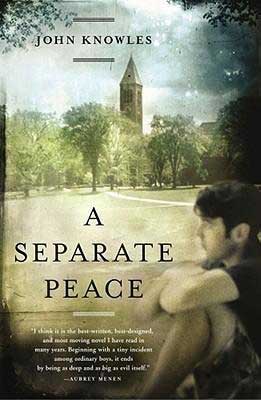 One of the classic WW2 books for young adults, A Separate Peace isn't my most favorite novel but one that we had to read as part of the school curriculum.
Gene and Finny are attending a New England prep school in New Hampshire. Their friendship is a mostly playful rivalry.
Unfortunately, one of their daredevil traditions leads to an accident that changes Finny's life. As the young boys begin to enlist in World War 2, they witness more than they can understand, which takes a toll on their minds and friendships.
A Walk In The Woods is a hilarious tale of Bill Bryson and his boozy friend, Katz, attempting to hike parts of the Appalachian Trail.
While only a part of the book takes place in New Hampshire, you'll enjoy watching these two very out of shape men traipse across the American landscape. Read More→
Enjoying These Books Set In Each State? Here Are More New Hampshire Selections:
The Weight of Water by Anita Shreve and The Hotel New Hampshire by John Irving
New Jersey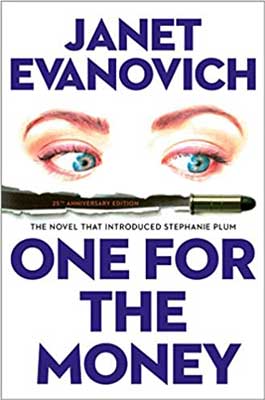 One of my favorite book series, you cannot skip over Evanovich's Stephanie Plum series for your 50 States reading challenge.
Set in New Jersey, Stephanie is a bounty hunter who is pretty terrible at her job. Thankfully she has two very different hunks helping her manage.
Add in her former prostitute sidekick, a saucy grandmother who loves funerals, and a hamster named Rex, and you have a hilarious and formulaic junk food series about love, friends, and catching the bad guys.
Nothing beats a heartrending but also inspiring survival story set in New Jersey.
Edward is the sole survivor of a plane crash bound for LA. His brother and parents along with all of the other 191 passengers and crew perish in the crash.
Can Edward go on without his family and still find hope, especially when he is placed in the equally dysfunctional home of his aunt and uncle? Book Information→
Set in New Jersey, Are You There God? It's Me, Margaret is a United States 'banned book' that I read for my MLIS. I dare you to finish this teenage coming-of-age novel without chanting, "I must, I must, I must increase my bust."
Twelve-year-old Margaret moves from NYC to the NJ suburbs where she begins to learn about boys, bras, and her period. She decides to confide in and ask all of her questions to…'God.'
Read Even More Books Set In New Jersey For This American Reading List:
Superfudge by Judy Blume and The Brief Wondrous Life of Oscar Wao by Junot Diaz
New Mexico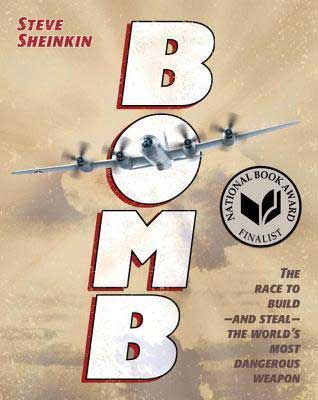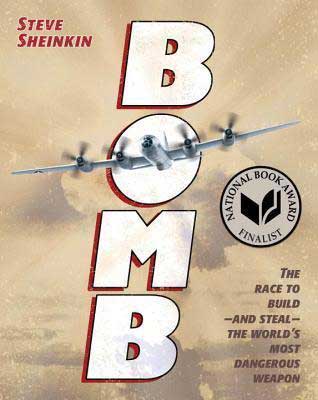 A 2012 National Book Awards finalist for Young People's Literature, Bomb is the story behind the Atomic Bomb.
Spanning across the world, Bomb follows the stories of the scientists hidden away in Los Alamos desert, Soviet spies in both the U.S. and Great Britain, and a commando force in Norway.
Don't Forget These 50 States Books Set In New Mexico:
Georgia O'Keeffe by Roxana Robinson, The Crossing by Cormac McCarthy, and Red Sky at Morning by Richard Bradford


New York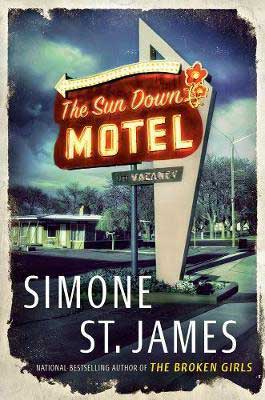 One of our favorite books of 2020, The Sun Down Motel, is perfect for fans of the My Favorite Murder podcast.
Back in 1982, Carly Kirk's Aunt Viv mysteriously disappears from the Sun Down Motel in upstate New York.
With her mother's recent death and a love for true crime, Carly heads off to the little cursed town of Fell to investigate her aunt's disappearance from 30 years ago.
Is the same fate awaiting Carly? This ghost thriller is devour-worthy. Read More→
If you are looking for nonfiction wine books set around the US, head to New York's finest restaurants in Bianca Bosker's Cork Dork.
Bosker is downright hilarious and taught me just how much training goes into becoming a sommelier–even for Level One.
Gain a better appreciation, understanding, and possibly obsession from wine, Bosker also addresses the age-old question: Is wine tasting sometimes just BS?
An eerie and intense novel set on Long Island, NY, watch the unbearable distrust between two equally unlikable families trying to survive a mysterious blackout. Book Information→
You cannot have a 50 States books list without The Great Gatsby. Welcome to lavish America in the 1920s, home to West Egg and the East Egg.
No 50 States reading list would be complete without attending a Jay Gatsby party. As we all know, though, sometimes shiny appearances hide ugly insides.
Named one of the best books of 2019, Ask Again, Yes will emotionally wreck you and put you back together in a new way, piece by piece. This is one of our top contemporary novels on this 50 States books reading list.
A book set heavily in NYC (including Queens), its suburbs, and Saratoga, meet two families who immigrated from England and Ireland.
Peter and Kate have grown up together, and just as their romance begins, Peter's mother shoots Kate's father.

A heartbreakingly intense novel, follow both families for the next 40 years in a tribute to love, forgiveness, memories, and mental health. Book information→
Imagine a 50 state book set mostly on a train. This is where August meets Jane — who seems a little misplaced in time.
August must help Jane get unstuck from the train's energy in one of the best time travel romances set in New York City. You'll adore August's amazing new group of friends and eat up this slow-burn love story.
For short books by state and fans of women's friendship fiction, In Five Years is a not-to-miss NYC novel.
On the night of Dannie's *planned* engagement, she falls asleep only to 'see' herself, 5 years in the future, in the arms of another man — her best friend's man nonetheless.
How did this happen, and can you change the future? Book Information→
Even More American Classics Set In New York:
A Tree Grows In Brooklyn by Betty Smith, Breakfast at Tiffany's by Truman Capote, and Invisible Man by Ralph Ellison
Read more of the Best Books Set In New York.
North Carolina Novels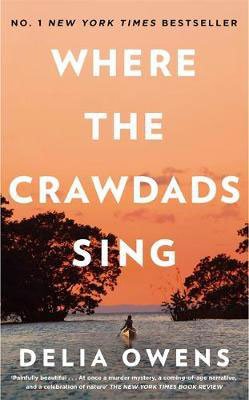 For our 50 States reading challenge, don't miss one of the most talked-about North Carolina novels of 2018, Where The Crawdads Sing.
Set in the North Carolinian marshes, you'll get drawn into this sleepy coming-of-age story and southern murder mystery.
Kya Clark, the "marsh girl," is accused of the murder of Chase Andrews. Can Kya overcome a prejudiced society and the loneliness from its isolation? Read More→
Published in 1929, Look Homeward, Angel is an American classic with a little truth. Wolfe infamously writes about all of the people he meets growing up in Asheville, North Carolina, including his large and messy family.
Look Homeward, Angel is a coming-of-age story about a passionate young boy struck with restlessness and a sense to do more academically.
One of my favorite Asheville, North Carolina nonfiction reads, learn all about the Biltmore and the Vanderbilts in Denise Kiernan's The Last Castle.
Kiernan is a famous historian known for uncovering in-depth histories. Learn about the love, debt, and community behind the Biltmore, Asheville's iconic legacy.
Watch Edith take part in politics, and see the Vanderbilts' legacy on forestry. Read More→
P.S. If you are looking for more books set in Asheville, head over to our sister site Uncorked Asheville. We also share famous Asheville authors.
A 2020 psychological thriller set in small-town North Carolina, follow Rachel Krall, a true-crime podcaster. Recruited into the coverage of a new trial as well as an unsolved murder case, deadly drama finds Rachel.
Can she solve the case before it's too late? Read more→
Similar to Little Fires Everywhere with Romeo and Juliet vibes, when the wealthy and white Whitman family moves into close-knit Oak Knoll, North Carolina, no one can predict the tragic outcome of this story. Or, can they?
Find a 50 states books about racism, corruption, and disgusting men abusing power. Read more→
Check Out These 50 States Books Set In North Carolina:
The Notebook by Nicholas Sparks and Big Lies In A Small Town by Diane Chamberlain.
Don't miss even more books around America with this North Carolina Novels reading list.
North Dakota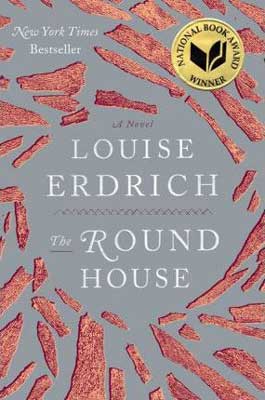 Set on an Ojibwe reservation in North Dakota, The Round House won the National Book Award for fiction. A Native American woman is raped in a sacred round house with the accused being a non-Native, white man.
Questionable if the man can be even be charged, the woman's teenage son pursues his own quest for justice. Read more Indigenous authors.
Continue Reading Around America With These North Dakota Books:
LaRose by Louise Erdrich and Paradise Valley by C.J. Box


Ohio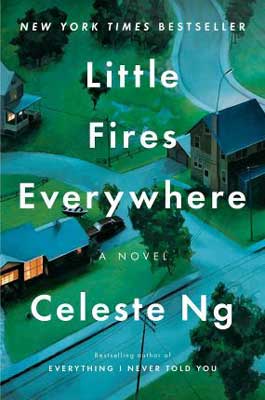 Head to Shaker Heights in Cleveland, Ohio on our 50 States book list with Celeste Ng's Little Fires Everywhere.
Elena Richardson embodies this Stepford Wives, yuppie town filled with rich and dysfunctional families.
With the arrival of Mia Warren, a mysterious black single mother and artist, and her beautiful daughter, Pearl, the town is sometimes inappropriately drawn to them.
These relationships are combustible along with haunting pasts and digging up truths. Read More→
Hillbilly Elegy is a #1 New York Times Bestseller also turned into a major motion picture. Set in Middletown, Ohio, this is an American story about the working class and upward mobility.
Discussing the heart and problems with working and middle-class America, Vance tackles and brings to light issues with the current plight of the American Dream. This is one of the 50 States books hitting the big screen.
Next, head to Dryfalls, Ohio on our Best Books Set In Every State reading list. Fat Angie introduces a strong and darkly comedic protagonist.
Overweight and struggling through high school, Fat Angie crushes on a new girl in town.
Winner of the 2014 Stonewall Book Award, Fat Angie also faces criticism about stereotyping overweight girls and the end goal of losing weight. Like Angie, the language is rough, and this title won't be for everyone.
Discover More 50 States Books With These Novels Set In Ohio:
Everything I Never Told You by Celeste Ng and The Bluest Eye by Toni Morrison
Oklahoma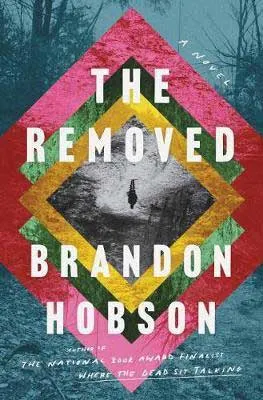 Hobson weaves a tale of Cherokee folklore and family in a powerful story about family, addiction, home, and grief. When a racist police officer kills Ray-Ray, his family is never the same. Book Information→
Oklahoma, unfortunately, doesn't have any 50 States books that I love, including Where The Red Fern Grows, which I read in 5th grade. Of course, you know me and animal stories…
Where The Red Fern Grows is a brutal dog novel and why you'd make elementary school kids read this one is beyond me.
However, a classic novel set in Oklahoma, Billy remembers his days with his two hunting dogs. They brave dangers, bond, and um, die. Just a warning… But people love it, sigh, and I didn't want to be biased.
Add These Books Set In Oklahoma To Your 50 States Reading List, Too:
Paradise by Toni Morrison, The Outsiders by S.E. Hinton and The Grapes of Wrath by John Steinbeck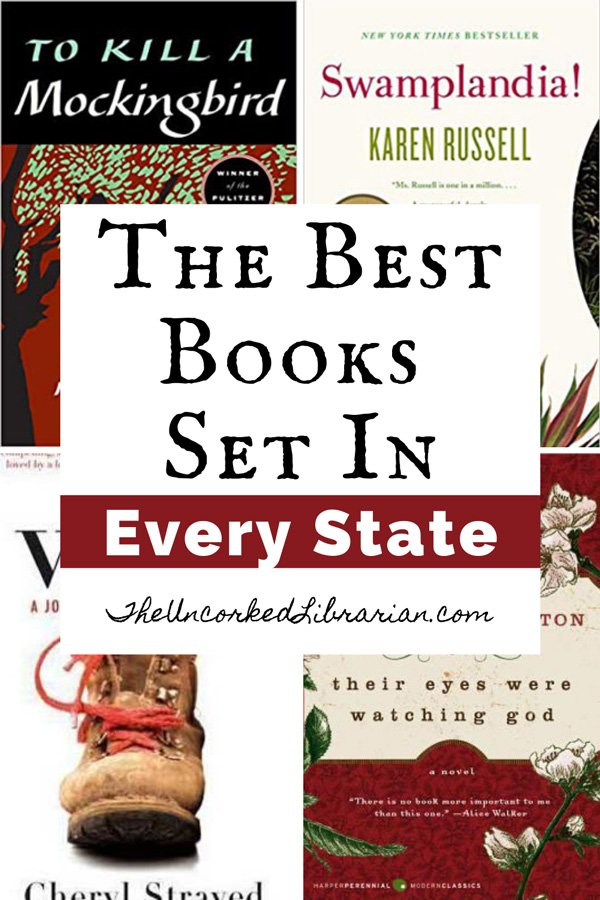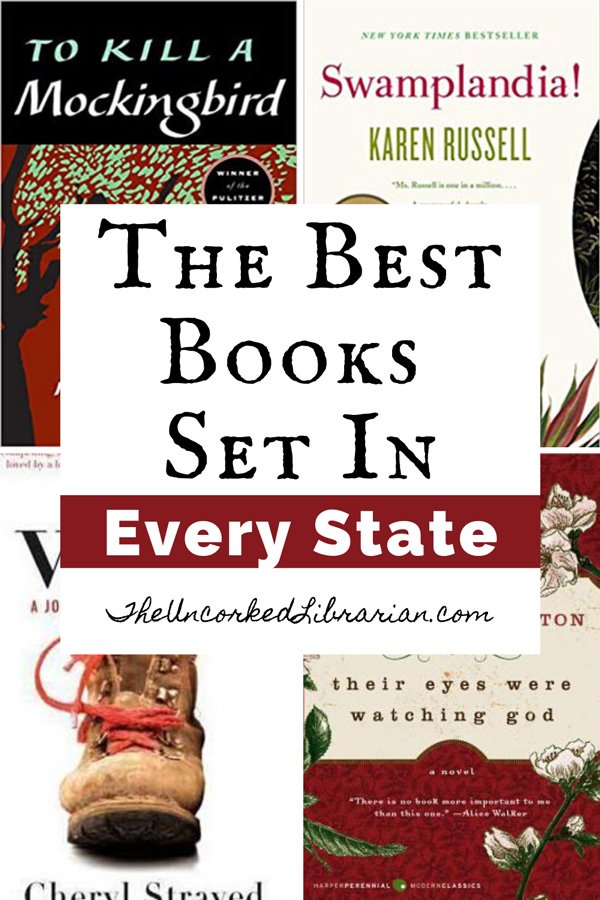 Oregon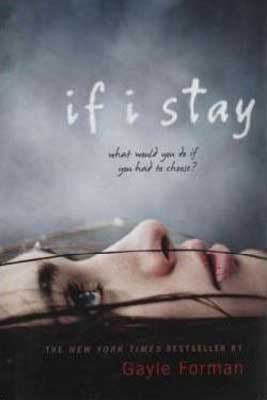 In If I Stay, seventeen-year-old Mia's family gets into a horrific car accident outside of Portland, Oregon. Mia has an out-of-body experience as she lays in a coma in the hospital, having no idea the fate of her other family members.
With flashbacks to everyone's earlier lives, Mia has a decision to make: will she wake up and stay on this earth?
With a love for music, Mia also learns that has been accepted into her dream school. Is it enough, especially after her grandfather has given her permission to join her family on the other side?
More 50 States Books Set In Oregon:
One Flew Over the Cuckoo's Nest by Ken Kesey and Ramona the Brave by Beverly Cleary

Pennsylvania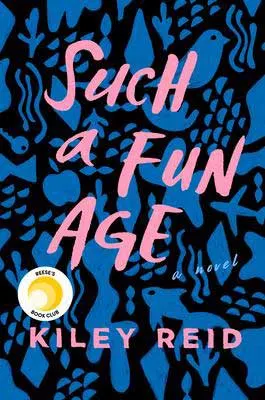 One of the most talked-about books of 2019 into 2020, if you are looking for a book set in Philadelphia, PA, don't miss Such A Fun Age by Kiley Reid.
Every 50 States reading list should include this novel for its brilliant discussion of racism, classism, and privilege. Witness more complicated insight into white liberal racism and the savior complex.

Alix hires 26-year-old Emira to take care of her daughter, Briar.
When a grocery store security guard stops Emira late at night and questions her as to why she has a white child in tote, Alix becomes more and more obsessed with forming a relationship with Emira. Book Information→
Once diagnosed with terminal cancer, Randy Pausch decides to give his last lecture about the merits of life at Carnegie Mellon in Pittsburgh, PA.
Some of his advice: Seize every day and every moment because it is true that life goes by too quickly. Help others, move on, and dream big.
One of the absolute best memoirs set in Philadelphia, PA, Black ER physician, Michele Harper, recounts her childhood of abuse, surviving divorce in adulthood, and her different roles as a doctor through her eyes as well as interactions with her patients.
Harper examines trauma, racism, sexism, healing, and professionalism. There is indeed beauty in breaking. Book Information→
If you are looking for YA books set in every state, don't miss The Perks Of Being A Wallflower.
An ALA most challenged book for its open discussion of sexuality and sexual abuse, discover a classic coming of age story about surviving high school, family drama, sex, and drugs.
YA readers will appreciate and relate to this mature LGBT+ themed book as Charlie navigates being a teenager. A wallflower, Charlie witnesses it ALL in Pittsburgh, PA.
Don't miss even more great 1990s books to read.
Read These Pennsylvania Books Already? Try These:
The Lovely Bones by Alice Sebold and The Catcher In The Rye by J.D. Salinger (a classic 1950s book)
Rhode Island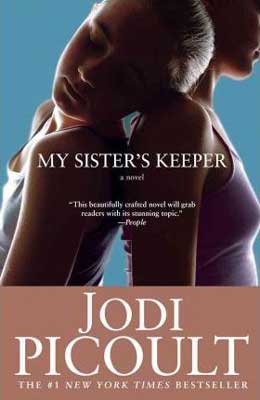 Set in the fictional town of Upper Darby, Rhode Island, My Sister's Keeper is a heart-wrenching Picoult novel about living with cancer and family bonds.
Two-year-old Kate has leukemia. The only chance to help her is by having a second child with the goal to use that child's body to save Kate's life.

While Kate and her sister Anna are close, Anna is forced to do whatever it takes to keep Kate alive. Meanwhile, the family's only son is practically pushed into the background while their father is a passive player in this morally wrong experience.
What happens when Anna is old enough to decide that she wants a say in all of this? What happens when she says 'no more.'
The Namesake is one of my favorite novels, and Pulitzer Prize-winning Lahiri is known for her stories that reflect on ethnicity, home, and generations of family.
Set in Rhode Island and India, The Lowland chronicles the lives of two inseparable brothers, Subhash and Udayan Mitra.
Subhash leaves for America to pursue scientific research while Udayan stays in India to join a rebellion against poverty.
Subhash returns home to devastation as his family falls into shambles over the brothers' opposing life choices.
Head To Rhode Island With These 50 States Books:
Spartina by John D. Casey and The Witches Of Eastwick by John Updike
South Carolina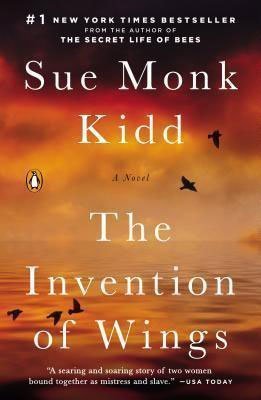 Head to Charleston, South Carolina in The Invention of Wings. A southern novel Inspired by a historical figure, Sarah Grimke is 'gifted' Hetty, a slave, when she is 11-years-old.
Over the next 35 years, we watch as Sarah and Hetty shape each other's lives. A novel about friendship, morals, and freedom, readers witness a discriminating time in American history.
If you need the perfect American summer beach read, head to Edisto, South Carolina in YA indie novel, As Much As I Ever Could.
Imagine a sweet race car driver with a crush on a girl who was the sole survivor in a family car accident. Sent to live with her sassy grandmother, CJ must overcome self-blame and heartbreak.
For vampire horror books set in South Carolina, you'll love this true-crime-reading Southern book club.
Patricia Campbell's Southern life appears pretty lame, especially in a town where everyone's husbands see them as skittish and hysterical housewives. If only her life was as exciting as the books.
When creepy and murderous vampire James Harris moves into town, can Patricia stop him? Will anyone believe her? This 50 states book takes a dark and violent turn.
Add Even More Books Set In South Carolina To Your American Reading List:
The Secret Life of Bees by Sue Monk Kidd, Brown Girl Dreaming by Jacqueline Woodson, Meant To Be Broken by Brandy Woods Snow, and Beach Music by Pat Conroy
South Dakota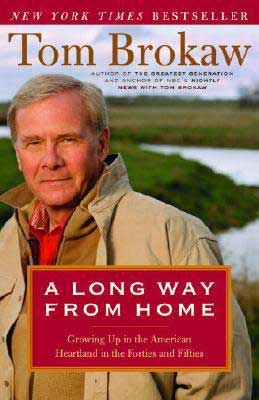 If you are looking for reflections on America, Tom Brokaw's A Long Way From Home has been described as a love letter to the people and his experiences of growing up in Pickstown, South Dakota.
Brokaw notes that he had a "Tom Sawyer" childhood.
When his father accepts a job for the Army Corps of Engineers, their move to South Dakota begins his own initiation into the American Dream, including a career in journalism, marriage, and education.
More 50 States Books Set In South Dakota:
Little Town on the Prairie by Laura Ingalls Wilder, 61 Hours by Lee Child, and The Work Of Wolves by Kent Meyers

Tennessee Books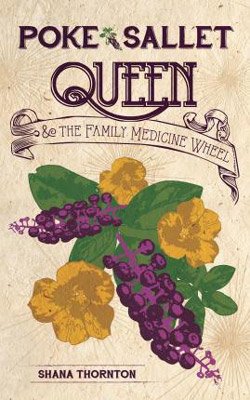 If you are looking for an indie book set in Tennessee, don't miss Poke Sallet Queen & The Family Medicine Wheel by Shana Thronton.
A contemporary coming-of-age story set in and around Nashville, Robin Ballard is learning more about her family history for her college writing seminar.
Robin uncovers more about her homeless father as well as dysfunctional family members through stories, recipes, superstitions, and lost journal pages dating back to the 1920s.
Flight Behavior is set in rural Tennessee and focuses on climate change. Dellarobia Turnbow discovers that the valley behind her house is filled with monarch butterflies.
Of course, this happens on her way to have an affair in the woods. Learn more about Appalachian life and find a message relevant to today.
The Girls of Atomic City: The Untold Story of the Women Who Helped Win World War II is a nonfiction novel set in Oakridge, Tennessee.
During WWII, meet the women who helped build the atomic bomb and later dealt with its aftermath.
Much of this history remained a secret at the time, and we learn about the government's mysterious and obscure ongoings in a city that no one knew about.
Even More Tennessee Novels For You:
All We Ever Wanted by Emily Giffin, The Firm by John Grisham, If I Was Your Girl by Meredith Russo, and The Firm by John Grisham
We love 50 States Books reading lists. If you need more books set in and around the south, try these Books Set In Tennessee.
Texas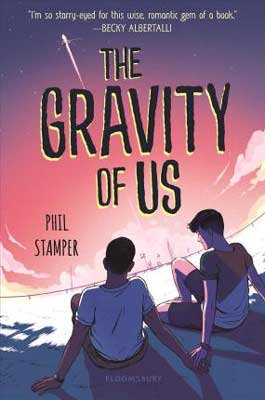 Head to Houston, Texas with LGBT romance, The Gravity Of Us. Cal dreams of becoming a world-renowned journalist with an upcoming BuzzFeed internship and a huge social media following.
With plans on hold as his parents move the family from Brooklyn to Houston to work on a NASA mission to Mars, Cal sees his dreams smashed apart.
However, Cal finds himself falling head over heels for an astronaut's son and with a new story to share with millions of young followers. As for 50 states books, this is one of my favorite newer YA titles.
Head to the Texas-Mexico border in No Country For Old Men. Llewellyn Moss finds a pickup truck stuffed with money and heroin that is surrounded by dead men.
Taking the money, Llewellyn sets off a dangerous set of life-changing events.
Set in El Paso, Texas, Aristotle and Dante Discover The Secrets of The Universe is a sweet and slow-paced LGBT YA romance.
Aristotle and Dante are best friends and loners who have to sort through their confusing feelings for each other. This Printz Honor Book has won numerous awards such as the Lambda Literary Award and Stonewall Book Award.
A Read With Jenna and BOTM selection, Valentine is a book set in Odessa, Texas in the mid-1970s. There are trigger warnings for animal cruelty, racism, and assault.
This rural fiction, women's novel alternatives perspectives of 5 women affected by the brutal attack of Gloria, a young Mexican girl.

Atmospheric, Valentine is one of the titles on this 50 States reading list where the setting has the most prominence. Watch poverty, racism, abandonment, and a failed justice system at its worst. Book Information→
Rom-com meets technology in this women's friendship book set in Austin, Texas.
Samiah Brooks becomes a viral YouTube star when she realizes that the man she's dating is seeing multiple women at the same time.
Samiah heads to the restaurant to give her 'boyfriend' a piece of her mind and meets Craig's other dates.
The women band together and start "The Boyfriend Project," a pact dedicated to taking six months off from dating to work on personal projects and hobbies. Read more→
Find Even More Great 50 States Books Set In Texas:
All the Pretty Horses by Cormac McCarthy, Midnight Crossroad by Charlaine Harris, and News of the World by Paulette Jiles
Utah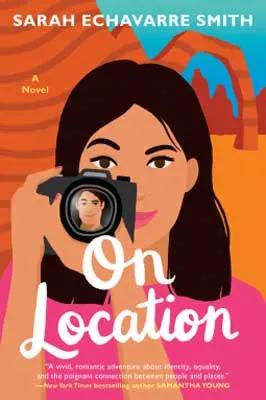 In an ode to Utah's national parks, don't miss multicultural romance, On Location.
Alia Dunn has paid her dues, working her way up the TV production ladder. In a workforce full of sexism and bias, Alia is finally able to produce her own show.
The national parks in Utah hold a special place in her heart, and Alia wants nothing more than to honor her Filipina grandmother.
Add in an unreliable and annoying host plus one handsome crew member, and Alia has both her hands and heart full.
True to Smith's iconic style, find a sexy romance, feminism, and a nod to family, culture, and healthy relationships — at work, home, and in love.
This is one of the most scenic books set in Utah with breathtaking sunrises, strenuous hikes, and small-town exploration, beer included
Josh Hanagarne was officially diagnosed with Tourette Syndrome in the 9th grade. As he grew older and taller, his tics became unmanageable.
A Mormon determined to live life to its fullest and conquer his tics through strength training, John ultimately married, had a son, and became a librarian for Salt Lake City.
The World's Strongest Librarian is Josh's journey to live with and beyond Tourettes and is perfect for librarian lovers and fitness gurus.
If you are looking for a sexy rom-com set in Utah on our 50 states reading list, don't miss the Christmas novel, In A Holidaze. Maelyn Jones is caught in a time loop that has a surprise ending involving her childhood crush and friend. Book Information→
Looking For More 50 States Books? Continue Reading With These Books Set In Utah:
Under the Banner of Heaven by Jon Krakauer, The Desert Sky Before Us by Anne Valente, The Executioner's Song by Norman Mailer, and A Study In Scarlet by Sir Arthur Conan Doyle

Vermont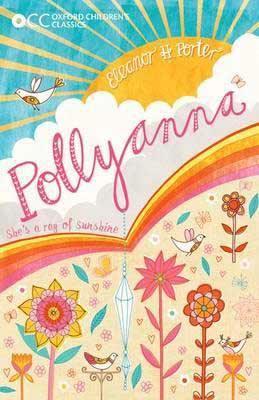 Published in 1913, Pollyanna is a children's American classic about optimism. Pollyanna Whittier is an orphan who lives in Beldingsville, Vermont with her stuffy and rich Aunt who really doesn't want her.
Pollyanna plays a game that her father taught her, "The Glad Game," where you always try to find the good in life. Of course, Pollyanna's cheerful attitude is contagious.
Although The Broken Girls wasn't our all-time favorite dark academic book, our readers and Goodreads loved this suspense novel.
Follow four friends at a haunted boarding school in Vermont in the 1950s. Then, flash forward to 2014 when a mysterious woman buys the property under the guise of renovations.
When the construction team finds the body of one of the young women, Fiona Sheridan takes on the story, especially since a murderer dumped her own sister's body here.
Although not our all-time favorite haunted house book, our readers love Riley Sager and Home Before Dark. This is a fast-paced ghost thriller and spooky book set in Vermont.
Is Maggie's childhood home actually haunted? Or, did her father lie just to create — and sell — his bestselling book? Read more→
50 States Books Set In Vermont You May Also Enjoy:
The Secret History by Donna Tartt, Midwives by Chris Bohjalian, and House Rules by Jodi Picoult


Virginia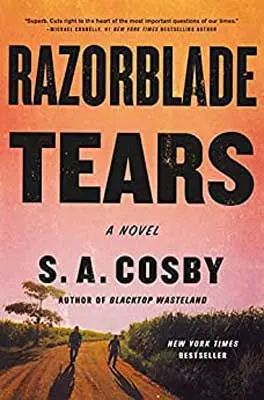 One of the best books set in Virginia from 2021, watch as a Black father and a white father revert to their old habits to seek revenge for their gay sons' murders.
While extremely violent, full of trigger warnings, and one of the most fast-paced Southern novels on this 50 States reading list, encounter an equally powerful story about guilt and grief alongside love, friendship, and growth.
Living in North Carolina, we love the Blue Ridge Mountains which is where Fair and Tender Ladies transports readers.
An epistolary novel set in Virginia, Ivy's hardships exemplify an Appalachian upbringing during the middle part of the 20th century.
Looking for unique YA books set in every state? The Vampire Diaries take place in Mystic Falls, Virginia and Convington, Georgia.
When hunky Stefan ignores the interests of Elena Gilbert, she cannot figure out why. Of course, like Edward in Twilight, Stefan is a vamp with a bad boy brother. Find suspense and high school drama.
Don't Miss These 50 States Books Set In Virginia:
Flowers in the Attic by V.C. Andrews and Pilgrim at Tinker Creek by Annie Dillard
Washington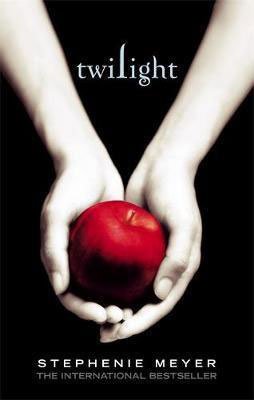 One of the most famous 50 States books that people love to hate is Stephanie Meyer's Twilight. Set in Washington, Bella falls into a love triangle with a vampire and a werewolf.
Who will Bella choose, and what will be the consequences of these interspecies dating? Read More→
Head to Seattle, Washington in Where'd You Go, Bernadette. Bernadette Peters is a hot mess who is allergic to Seattle and people.
She is also a mom, best friend, opinionated wife, and an amazing architect. When her daughter Bee earns a trip to Antarctica, Bernadette mysteriously disappears, putting Bee on the hunt for Bernadette.
Looking For Different 50 States Books Set In Washington? Try These?
Snow Falling on Cedars by David Guterson and Hotel on the Corner of Bitter and Sweet by Jamie Ford
West Virginia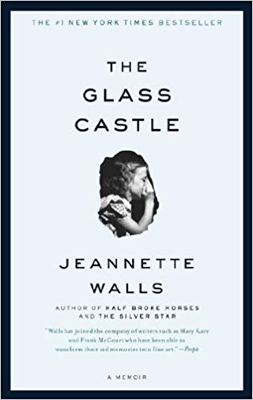 If you are looking for some of the best books set in each state that have also been made into movies, try The Glass Castle.
Set in Welch, West Virginia, Walls faces a childhood of misguided neglect. With a father who has outlandish dreams, she spends her childhood having nothing except the love of her irresponsible family.
The siblings band together to care for each other. Walls ultimately succeeds as an adult while her parents choose to live homelessly.
Rocket Boys is a coming-of-age American memoir set during the 1960s in Coalwood, West Virginia.
In a town where only football and coal mining matter, Sonny and his friends decide to build their own rockets inspired by the U.S. space race. These boys have their eyes on the future outside of their little hometown.
We Are Winding Down Our Books From All 50 States Reading List. Don't Miss More 50 States Books Set In West Virginia:
Shiloh by Phyllis Reynolds Naylor and Lark And Termite by Jayne Ann Phillips
Wisconsin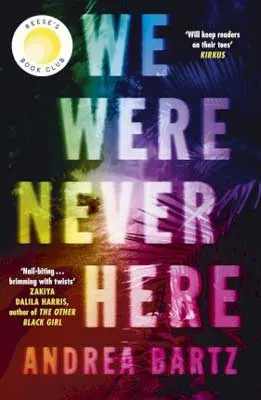 For one of the creepiest books set in Wisconsin, meet best friends Emily and Kristen. These two adventurous female travelers can't seem to pick the right one-night-stands.
The aggressive male backpackers always end up dead, forcing the women to hide the bodies and cover up the murders.
Are these accidents truly self-defense or is something more sinister at play, especially as Emily starts digging into Kristen's past?
If you enjoy toxic friendship themes, this is one of the best 50 states books to suck you into the drama.
An old-school Oprah Book Club book, A Map Of The World follows the Goodwins, who live on a dairy farm in Wisconsin.
When their neighbors' daughter drowns in their pool, Alice descends into darkness. Soon after, she is accused of sexually abusing a child at her elementary school and is arrested.
With a community that is already suspicious of her "hippie" ways, she must find herself to overcome these hardships and judgments.
Don't Forget These Wisconsin Books:
Little House in the Big Woods by Laura Ingalls Wilder and The Art of Fielding by Chad Harbach


Wyoming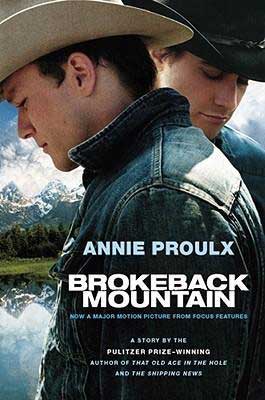 One of the 50 States books set in Wyoming, Brokeback Mountain tells the story of two male ranch hands and sheepherders that start falling for each other.
Jack Twist and Ennis del Mar are both married to women, but over the course of 20 years, they start to realize that they have different feelings, leading to affairs and a tumultuous relationship.
More 50 States Books Set In Wyoming:
Open Season by C.J. Box and Happiness For Beginners by Katherine Center



What Are Some Of Your Favorite 50 States Books?
What are some of your favorite books in every state? Are there some U.S. novels on this book list that you don't love?

Do you read books from one state more than another and why? I know the Dakotas and anything out West were harder for me.

What books do you think we are missing on our 50 States reading list?

Please let us know in the comments.

Book Lists Across America That You May Also Enjoy:
Books Set Across North America
Southern Novels & Authors
Best Audiobooks For Road Trips
Great Road Trip Books
Famous Travel Writers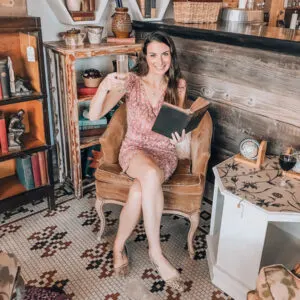 Christine (she/her) is the owner, lead editor, and tipsy book sommelier of The Uncorked Librarian LLC, an online literary publication showcasing books and movies to inspire travel and home to the famed Uncorked Reading Challenge.
With a BA in English & History from Smith College, an MLIS from USF-Tampa, and a U.S. Fulbright Fellowship in Christine's back pocket, there isn't a bookstore, library, or winery that can hide from her. Christine loves brewery yoga, adopting all of the kitties, and a glass of oaked Chardonnay. Charcuterie is her favorite food group.