Travel back in time with the best and most iconic books from the '80s sure to spark that nostalgia. This is one of our favorite decades.
It's no secret that many of TUL's writers are '80s babies, and we remember the emergence of Apple MacIntosh computers, Walkmans (technically mid-1979 but we are counting it), and Nintendo.
Whether you were born in the '80s, watch Stranger Things, or loved MTV, chicken Mcnuggets, and disposable cameras, you know that the 1980s were pretty spectacular.
The decade also featured fantastic '80s books, many of which were made into cult classic movies.
Other 1980s books approached heavier topics like abortion, corruption in the government, and inequality in our systems.
In fact, many of the popular books in the '80s still sit on banned book lists and create(d) quite the controversy. Even in the 2020s, we are sadly seeing a reemergence of their themes.
So, what are the best books of the 1980s to read and re-read? Who were the bestselling authors of the time?
Below, find books from the 1980s in all genres, including thrillers, clown murder mysteries, graphic novels, foodie fiction, and translated literature. Let's get started!
*Please note that while all of these books were published in the 1980s, many of the book covers and links are for newer editions.
Explore all of our decades book lists.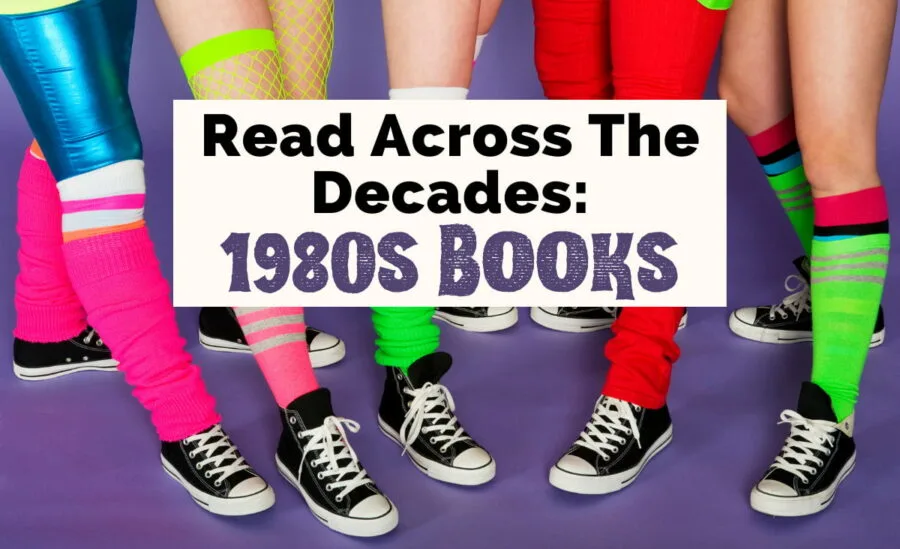 Grab your favorite '80s books:
21 Best Books From The '80s
By Tori Curran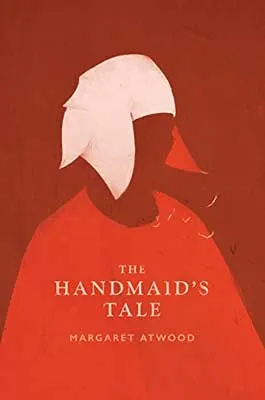 1. The Handmaid's Tale by Margaret Atwood (1985)
Atwood penned one of the most iconic books from the '80s that still reigns popular today.
Set in future New England, a patriarchal state known as the Republic of Gilead has overthrown the government.
Leaders have selected handmaids, including the main character Offred, to bear the children of the republic's commanders.
Atwood explores female individuality, religious and military dictatorship, subjugation, and reproductive rights through Offred's perspective in a tale that is eerily relevant today and one of the best books for deep thinkers.

Read The Handmaid's Tale: Amazon | Goodreads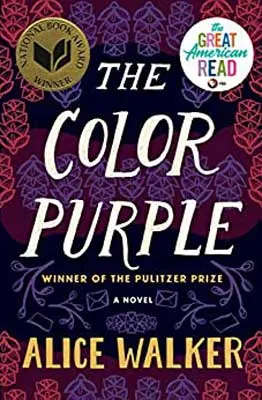 2. The Color Purple by Alice Walker (1982)
TW: rape, racism
An epistolary novel set in the South and Pulitzer Prize Winner, The Color Purple is one of our most controversial '80s books.
It is a frequent target of censorship and is listed as one of the American Library Association's most banned books.
Celie, a poor, uneducated 14-year-old African American writes letters to God because her father both beats and sexually abuses her.
She is subsequently abused by her own husband and endures countless other bouts of trauma.
Celie's eventual triumph doesn't overshadow her past but helps to highlight her solace in female companionship.
Enjoy even more books with colors in the title, and read more about the 2023 movie.

Read The Color Purple: Amazon | Goodreads | Read More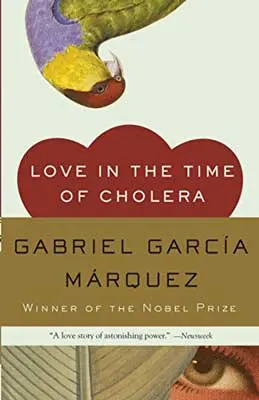 3. Love in the Time of Cholera by Gabriel García Márquez (1985)
Translated into English by Edith Grossman
Florentino and Fermina fall in love young and begin a secret relationship. When Fermina's father finds out, they move to a different town.
Fermina meets Urbino, a doctor working to eradicate cholera, and she realizes that he provides the necessary stability she needs.
Florentino, however, promises to still wait for her. Will 50 years be too long?
Sometimes met with the critical reception of being too simple, this is one of the 1980s books that reminds readers that love and passion are often synonymous, and not to be taken for granted.
Find more Gabriel García Márquez books on our 1970s and 1960s book lists.

Read Love in the Time of Cholera: Amazon | Goodreads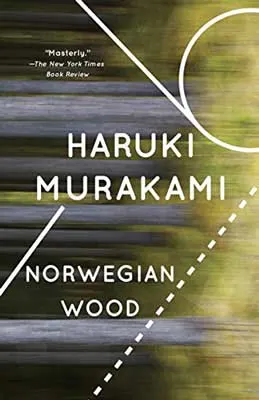 4. Norwegian Wood by Haruki Murakami (1987)
Translated into English by Jay Rubin
TW: suicide
Norwegian Wood is one of our favorite '80s romance novels that deals with loss, love, mental illness, and sexuality.
Told through his own perspective, Toru Watanabe reflects on his college days and wildly disparate romances with two women: Naoko and Midori.
Following a tragic loss, Toru develops an emotionally intense relationship with the troubled Naoko. Soon after, he develops feelings for the outgoing and confident Midori.
The two women could not be more different, yet Toru is forced to consider who is right for him.
Travel to Japan with these books and authors.

Read Norwegian Wood: Amazon | Goodreads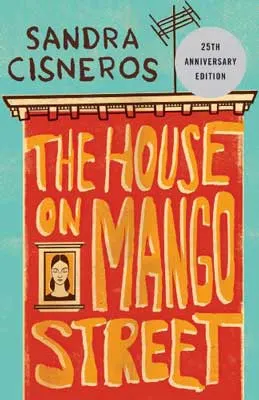 5. The House on Mango Street by Sandra Cisneros (1984)
TW: sexual assault, rape
Written as a series of vignettes, The House on Mango Street tells the story of 12-year-old Esperanza who lives in the Hispanic quarter of Chicago.
As Esperanza matures over the course of a year, she begins to better understand race, identity, sexuality, and gender norms both through the women around her and a number of traumatic circumstances.
The house on mango street, as is true for many of the women in her area, comes to represent the constant feeling of suffocation that comes with being controlled.
Can Esperanza truly ever leave Mango Street?
Uncover even more iconic books from the '80s (and more!) on our 50 States reading list.

Read The House on Mango Street: Amazon | Goodreads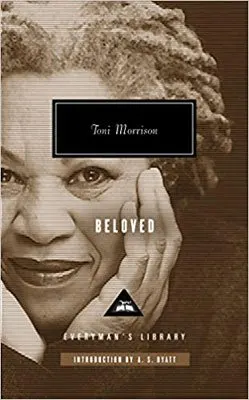 6. Beloved by Toni Morrison (1987)
For a different type of ghost story, pick up Beloved.
Sethe, who was born a slave and escaped to Cincinnati, fears she will never be truly free from the memories.
Now, she and her daughter Denver are haunted by what they believe is the ghost of Sethe's eldest daughter.
Another Pulitzer Prize Winner, and one of the best books of the 1980s, Beloved spectacularly examines the lasting psychological effects of slavery, along with family relationships, manhood, and trauma.
Morrison marries complex topics with concepts of love and guilt to create one of the most poignant novels of all time.
Beloved is also a great audiobook to listen to.
Explore even more critically-acclaimed novels with haunted spaces.

Read Beloved: Amazon | Goodreads | Read More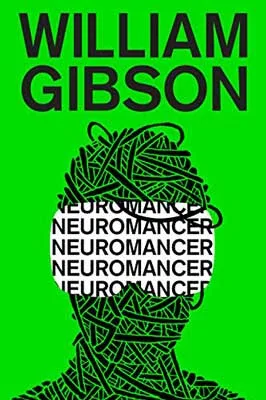 7. Neuromancer by William Gibson (1984)
For sci-fi books from the 1980s, it doesn't get any more iconic than Neuromancer. One of the first and most popular cyberpunk novels ever written, Neuromancer has won multiple awards.
Set in a dystopian future in Japan, Henry, who was once a prominent hacker, accepts a job that thrusts him into a world of powerful underground artificial intelligence.
Weaving in modern concepts of cyberspace and super-consciousness, it was way ahead of its time in the early 80s.
Find even more Canadian books to read.

Read Neuromancer: Amazon | Goodreads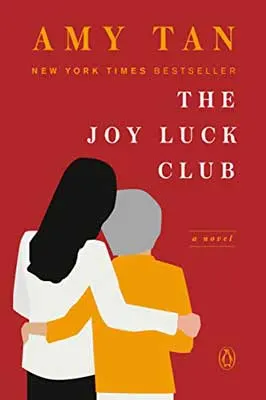 8. The Joy Luck Club by Amy Tan (1989)
Four immigrant Chinese women begin meeting in 1949 to eat dim sum, invest, play mah-jong, and share stories, thus forming the Joy Luck Club.
Forty years later, their own daughters keep the tradition alive. Through their stories, readers learn of secret pasts, familial bonds, and cultural identities.
One of the most popular '80s books, find The Joy Luck Club featured on our foodie fiction book list and our top books about friendship.

Read The Joy Luck Club: Amazon | Goodreads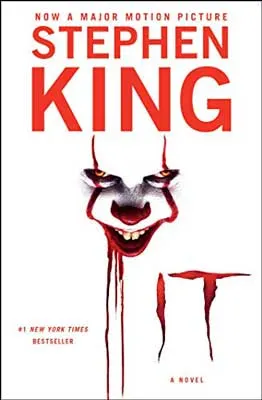 9. It by Stephen King (1986)
When it comes to iconic '80s horror books, Stephen King reigns supreme.
It follows seven children who are repeatedly terrorized by "It" who, usually in the form of Pennywise the clown, represents its victims' fears.
As adults, the group of kids reunites, fulfilling their promise to return if the murders started up again.
It came to be a King staple featuring themes of childhood trauma, loss of innocence, and overcoming evil. The story is also responsible for the perpetual fear of clowns that plagues generations.
Explore even more creepy books.

Read It: Amazon | Goodreads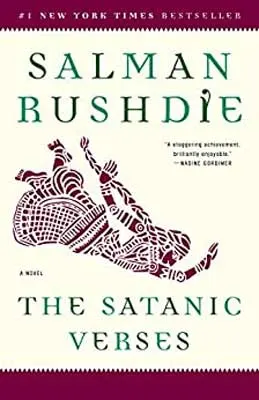 10. The Satanic Verses by Salman Rushdie (1988)
The Satanic Verses is a frame narrative and one of the most controversial books from the '80s.
The story follows two Indian actors who are magically saved when their hijacked plane explodes over the English Channel.
Dreams and visions of one of the actors, including one following the life of Mohammed, are interspersed throughout the novel as the two try to piece their lives back together.
Considered a masterpiece by some, others meet the novel with criticism.
Rushdie's perceived alienation and disillusionment of Muslim culture, along with his portrayal of Mohammad, led to the Ayatollah Khomeini of Iran issuing a fatwa order for Muslims to kill Rushdie.
Read The Satanic Verses: Amazon | Goodreads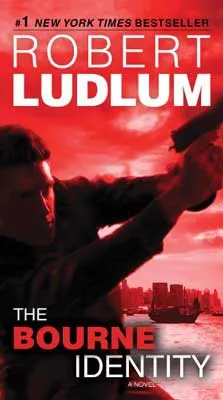 11. The Bourne Identity by Robert Ludlum (1980)
After an explosion on board a boat, Jason Bourne is rescued by a fisherman, nursed back to health, and soon discovers he has amnesia.
The only information he has about himself ties him to an offshore bank with millions.
On his hunt to uncover his own identity, Bourne must also figure out why secret ops agencies and the US government wish him dead.
If you're looking for more popular books in the '80s, Ludlum authored countless Bourne novels, which were then adapted into equally cult classic films.

Read The Bourne Identity: Amazon | Goodreads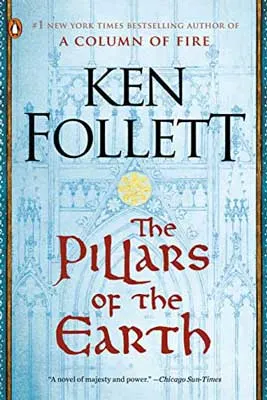 12. The Pillars of the Earth by Ken Follett (1989)
TW: sexual assault
Set against the backdrop of an English civil war, Follett's epic tells the story of a monk who builds the world's greatest cathedral
Follett beautifully crafts his characters – from his builder to the gorgeous noblewoman – and meticulously weaves in details of feudal England and the hardships of the 12th century, while hope and faith drive the story forward.
Following the popular TV adaptation, it became even more of a world-renowned masterpiece. Coming in at almost 1,000 pages, it's one of the longest 1980s books on our list too.

Read The Pillars of the Earth: Amazon | Goodreads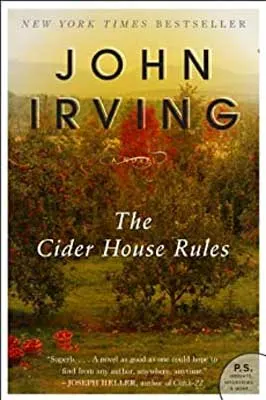 13. The Cider House Rules by John Irving (1985)
TW: abortion, sexual assault
Homer Wells grew up in an orphanage run by Dr. Larch, an obstetrician who helped women with unwanted pregnancies re-home their babies.
Dr. Larch took Homer under his wings, loved him as his own son, and trained him to be an obstetrician himself.
Their relationship is complicated, though, especially since Dr. Larch also secretly performs abortions.
Homer feels abortions are morally wrong. However, a number of personal circumstances cause him to see things differently – and value choice.
This is, unsurprisingly, another one of those controversial '80s books that have resurfaced under the current climate.
Read The Cider House Rules: Amazon | Goodreads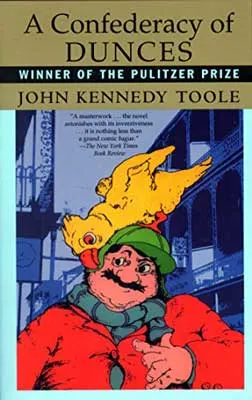 14. A Confederacy of Dunces by John Kennedy Toole (1980)
Ignacious J. Reilly is well educated but lazy. Living with his mother in New Orleans, he is forced to take on odd jobs to help her pay for a car accident.
The novel follows his colorful and humorous jobs and interactions with other locals, as well as his own eccentricities and setbacks.
In addition to being a beloved cult classic and one of the best books of the 1980s, A Confederacy of Dunces is listed as one of BBC's 100 most influential novels.
Read A Confederacy of Dunces: Amazon | Goodreads
Join The Uncorked Reading Challenge Today
---
Travel around the world with the Uncorked Reading Challenge. Get the best book and movie recs straight to your inbox. Sign Up Now.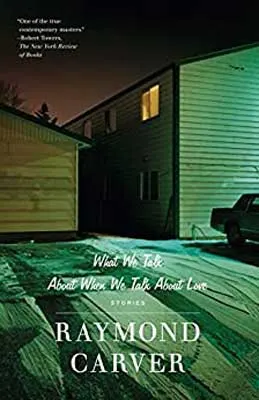 15. What We Talk About When We Talk About Love by Raymond Carver (1981)
Carver beautifully crafts together a collection of short stories dealing with love, marriage, and romantic relationships.
Some are poignant and simple, while others handle alcoholism, infidelity, murder, medical issues, suicide, and abuse.
One of the most timeless and popular books from the '80s, it is uniquely commonplace. The examination of true love will deeply resonate with fans of Scenes From a Marriage.

Read What We Talk About When We Talk About Love: Amazon | Goodreads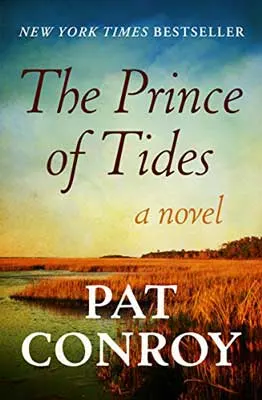 16. The Prince of Tides by Pat Conroy (1986)
TW: suicide, rape, domestic abuse
Tom has recently lost his job and learns of his twin sister, Savannah's, second suicide attempt. He travels to New York City where he begins spending time with Savannah's therapist.
Through their conversations, both the reader and the therapist are given an inside look at the traumatic childhood of Tom, Savannah, and their brother Luke.
One of the saddest and heaviest books on this list, The Prince of Tides is heartbreakingly moving.
It is clear that many of these heavy books from the '80s ventured into uncharted territory when it came to trauma, abuse, therapy, and mental health.
Explore more books that are set across New York.

Read The Prince of Tides: Amazon | Goodreads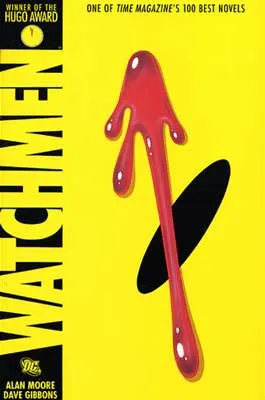 17. Watchmen by Alan Moore (1986)
Illustrated by Dave Gibbons
Watchmen is an American comic book series published by D.C. Comics between 1986 and 1987.
It follows an alternate history in which superheroes from the 1940s and 1960s change the course of history.
In Watchmen, the U.S. is victorious in Vietnam, Watergate is never exposed, and World War III – against the Soviets – is looming.
Where politics marry superheroes, Watchmen is another of our favorite cult classic '80s books and series.

Read Watchmen: Amazon | Goodreads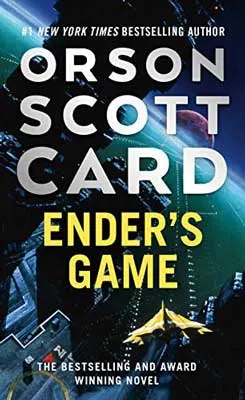 18. Ender's Game by Orson Scott Card (1985)
For more sci-fi and popular books in the '80s, Ender's Game is considered one of the best of all time.
Set in the future, humans have mastered interplanetary spaceflight – they explore distant galaxies and encounter an insect alien species called Formics.
Preparing for another war with the Formics, Earth's military space force recruits and trains children, including Andrew 'Ender' Wiggin, to be future commanders.
During training, Ender proves to be a tactical genius. But, there is more to the training exercises than meets the eye.
Ender's Game is a great book to gift dad on Father's Day too.

Read Ender's Game: Amazon | Goodreads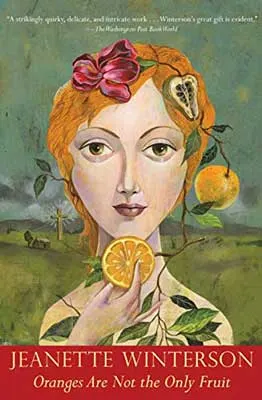 19. Oranges Are Not The Only Fruit by Jeannette Winterson (1985)
Oranges Are Not The Only Fruit is a coming-of-age novel about a lesbian girl growing up in an English Pentecostal community.
Partially autobiographical, Winterson is gentle with both the themes of same-sex relationships and with religious dedication.
Jeanette – who is also the main character – believes she is destined to become a missionary.
As she grows older and begins exploring love, she develops feelings for another girl. However, her mother and community disapprove.
Will Jeanette find an artful balance between her romantic feelings and religious devotion? And what will become of her relationship with her mother and religious institution?
Oranges Are Not The Only Fruit is one of the not-to-miss 1980s books by a dazzling and award-winning fiction and nonfiction author.

Read Oranges Are Not The Only Fruit: Amazon | Goodreads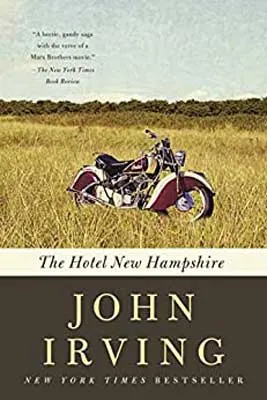 20. The Hotel New Hampshire by John Irving (1981)
TW: rape
With so many of the books from the '80s featuring coming-of-age stories, it is hard to stand out. But Irving does just that. In fact, he is featured here twice!
John Berry is the son of a perpetual dreamer and bear owner, one of five eccentric siblings, and a permanent resident of a hotel.
Despite funny, sad, traumatic, and outlandish circumstances, the family keeps on dreaming, albeit outlandishly.
Soulful and gentle at times, and at others ridiculous, Irving gently marries humorous relatability with serious issues in this literary masterpiece.
Uncover even more books featuring hotel life.

Read The Hotel New Hampshire: Amazon | Goodreads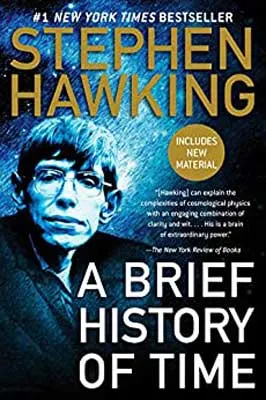 21. A Brief History of Time by Stephen Hawking (1988)
A list of iconic '80s books isn't complete without Stephen Hawking.
In layman's terms, Hawking presents an overview of physics and the structure, origin, and potential future of the universe.
He brings concepts of space and time, as well as general relativity and quantum mechanics, from scientists to the simple man.
With this book, Hawking changed how human beings considered their own existence. It is also a bit of a precursor to his Theory of Everything as he touches on a unifying theory.

Read A Brief History of Time: Amazon | Goodreads
Save These '80s Books For Later: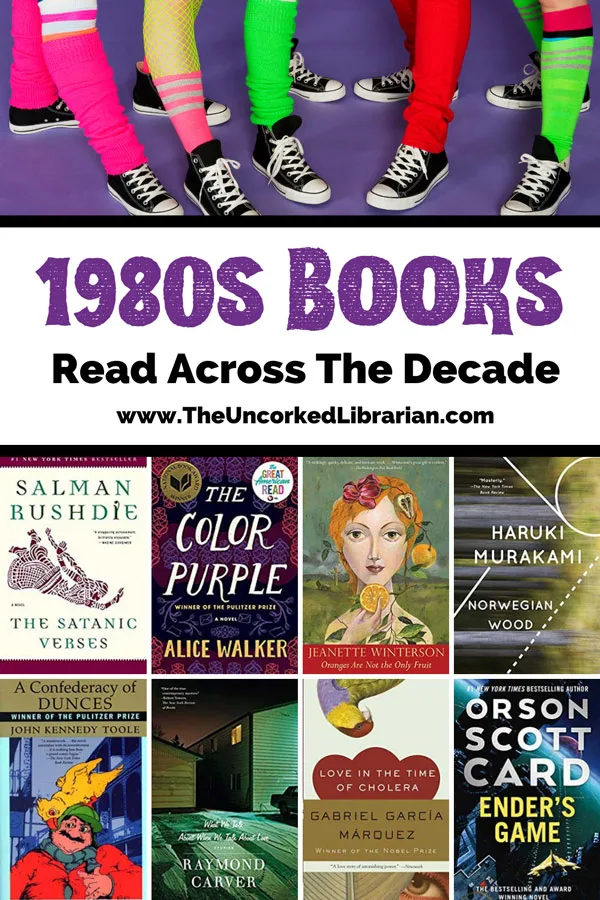 Grab the best books of the 1980s here:
Thank you to TUL contributor, Tori Curran from Explore With Tori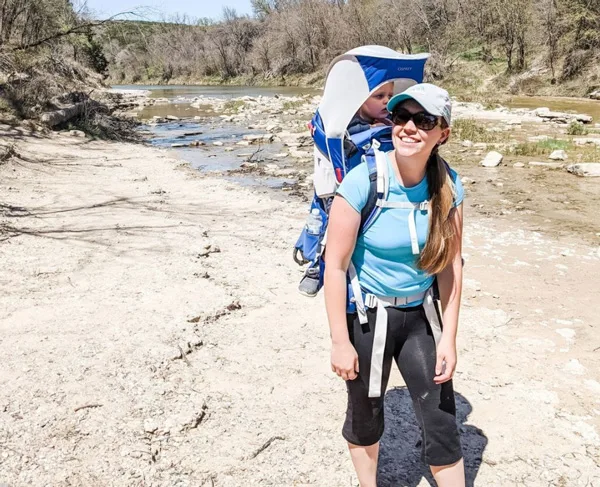 Tori (pronouns: she/her) is a children's librarian and mom to two boys living in New York. She's an avid traveler, nature enthusiast, and writer, encouraging families to get outside and start exploring the world. When she's not hiking or traveling, you can find her lost in a historical fiction book, watching Bravo reruns, or obsessively decluttering her home.
What are your favorite 1980s books?
If you lived during the 1980s, what are your favorite inventions, memories, shows, and mementos?
What do you wish survived past the decade, and what '80s trends do you hope stay long forgotten?
Lastly, what were the most popular books in the '80s, and which are your favorites? Are there any '80s books that missed the mark? Let us know in the comments.
You May Also Enjoy:
Books That Defined The '90s
Top 1950s Books
Books For Time Travelers
This reading list is also a part of the 2022 Uncorked Reading Challenge.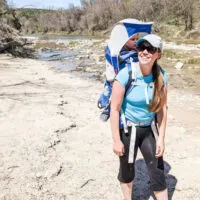 Tori (pronouns: she/her) is a mom to two boys, living in New York but adventuring everywhere, usually with a toddler on her back. She's an avid traveler, nature junkie, and writer, encouraging families to get outside and start exploring the world. When she's not hiking or traveling, you can find her lost in a book, watching Bravo reruns, or obsessively decluttering her home. Tori owns the family and adventure blog, Explore with Tori.