Travel back in the time with the best books from the '60s sure to spark your nostalgia and transport you there.
The 1960s were responsible for cassette tapes, Buffalo wings, Zip Codes, Sharpies, and Kevlar.
The decade also featured some pretty intense '60s books as well as authors who created timeless classics that will live on for decades.
Like the '70s, many 1960s books land in the sci-fi genre while others find strength in literary and historical fiction.
Equally, some of the popular books in the '60s, their authors, and their sentiments are problematic.
Read them with awarenesses and caution – for while they teach us about the time period, they may also be triggering.
So, what are the best books about the '60s to read and re-read? Which books set in the '60s will teach you more and take you there?
Below, find books from the 1960s in all genres, including time travel fiction, sci-fi, translated literature, and nonfiction. Let's get started!
*Please note that while all of these books were published in the 1960s, many of the book covers and links are for newer editions.
Uncover all of our Across The Decades reading lists.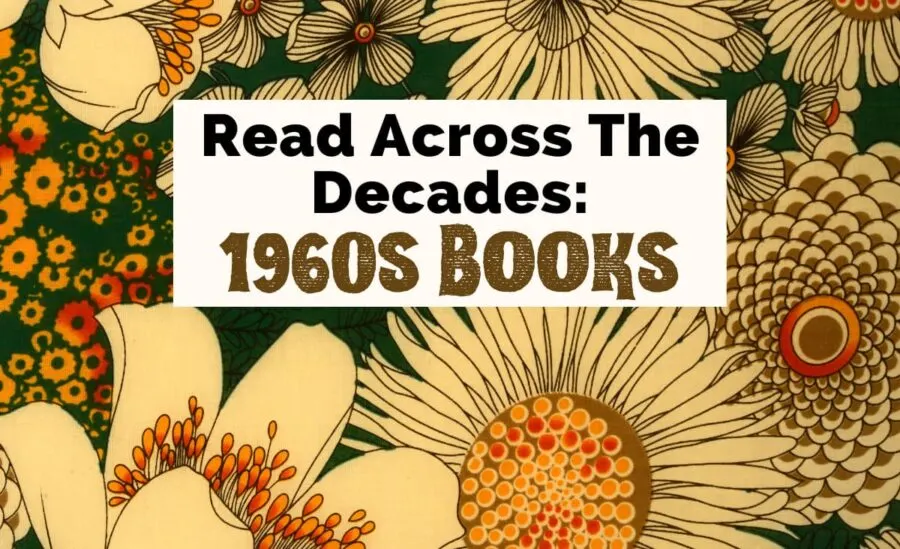 Grab your favorite 1960s books here:
16 Best Books From The '60s
By Dagney McKinney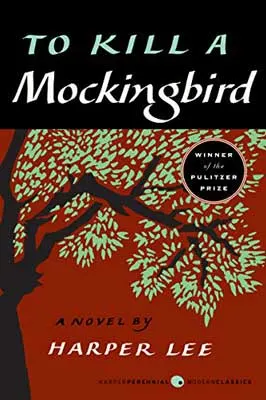 To Kill a Mockingbird by Harper Lee (1960)
In the mid-1930s, 6-year-old Scout lives in Maycomb, Alabama with her older brother Jem, their widowed father Atticus, and their cook Calpurnia.
Life in Maycomb is quiet in general but one day, scandal breaks the calm of this Southern town. When a black man is falsely accused of sexually assaulting a white girl, it is up to Atticus to defend him in court.
Amidst this racially charged backdrop, Scout begins to learn valuable lessons about morality, society, prejudice, and the harsh realities of being a grown-up.
Hopefully, with Atticus' guidance, she can come out of this with only her innocence destroyed.
This Nobel Prize-winning literary giant is one of the most well-known and best books from the '60s – and was one of my favorites growing up.
Though not without its only blindspots on the topic, it is also one of the most pointed-to literary references for discussing racism in classrooms in the United States.
To Kill A Mockingbird remains required reading in many schools the world over.
Uncover even more books set in the Southern USA.

Read To Kill a Mockingbird: Amazon | Goodreads | Read More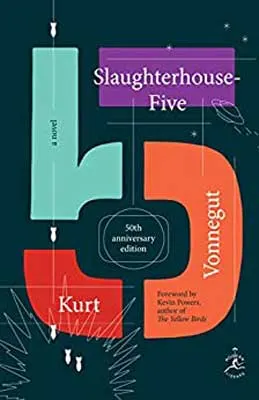 Slaughterhouse-Five by Kurt Vonnegut (1969)
It can already be said that Billy Pilgrim has led an extraordinary life.
Not only has he served in World War II and survived the bombing of Dresden, but he's also been abducted by aliens and lived in their version of a zoo for a while.
But now, to top it all off, he's become unstuck in time. Which is a problem, because Billy wasn't the most together person to begin with.
Jumping from place to place in his timeline – being young and fighting in Europe one moment and then old and near retirement the next (and everything in-between) – Billy tells us of his life.
He tries his best to make sense of it all.
A highly praised achievement in both science fiction and anti-war literature from one of the 20th century's most distinguished authors, Slaughterhouse-Five is one of the greatest books from the 1960s to explore the "unreliable narrator" trope.
Enjoy more of the best time travel books.

Read Slaughterhouse-Five: Amazon | Goodreads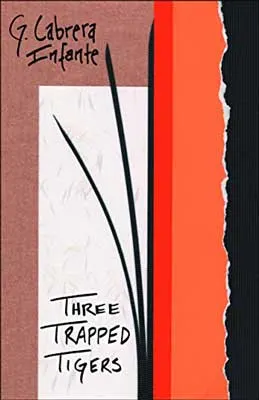 Three Trapped Tigers by Guillermo Cabrera Infante (1967)
Translated into English by Donald Gardner and Suzanne Jill Levine
Set in 1958, Three Trapped Tigers is about everyday life in Havana Cuba, and much of the lead-up to the Cuban Revolution when Fidel Castro came to power.
The magic of Three Trapped Tigers (originally published in Spanish as Tres tristes tigres, or  'Three Sad Tigers') is in its clever use of language.
Written in Cuban Spanish, this tongue-in-cheek satire is incredibly unique and often entirely perplexing.
It's also a pretty difficult text if you're not familiar with – or willing to research – all of the references within. These include many uses of Cuban Spanish, as well as music, film, politics, and more from the time.
Often compared stylistically to Ulysses and linguistically to Mark Twain, Three Trapped Tigers is great for fans of the bizarre and clever wordplay.
It's also very reminiscent of the more contemporary House of Leaves.
Admittedly, the book probably isn't quite as fun in translation, but it's still pretty great and certainly one of the most important 1960s books for fellow linguist nerds.

Read Three Trapped Tigers: Amazon | Goodreads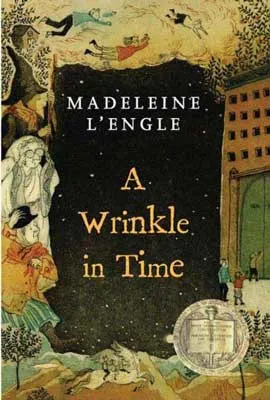 A Wrinkle in Time by Madeleine L'Engle (1962)
Meg Murry and her younger brother, Charles Wallace, don't exactly fit in at school. Their father's disappearance isn't helping much.
So when their mysterious new neighbor, Mrs. Whatsit, mentions a strange object called a tesseract and says it might be able to locate their father, Meg jumps at the opportunity to learn more.
Along with Charles Wallace and their friend, Calvin, the three suddenly find themselves on an adventure across space and time, meeting new and exciting people and creatures.
They also get swept up in a battle between good and evil and must learn to stand up for themselves and each other to survive.
One of the most popular kids' books from the 1960s, A Wrinkle in Time is the first in a series. However, the other four books were not published until the 70s and 80s.

Read A Wrinkle in Time: Amazon | Goodreads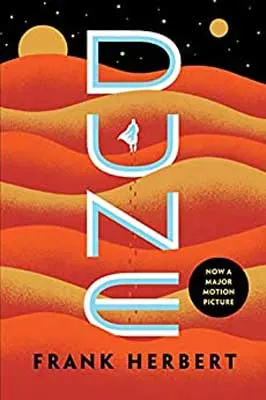 Dune by Frank Herbert (1965)
In all of the universe, there is only one planet that produces Melange: Arrakis, an inhospitable desert planet teeming with giant burrowing worms that can swallow a ship whole.
Into this deadly environment come the members of the House Atreides, sent by the Emperor to replace the old and devious House Harkonnen as custodians of the "spice" planet.
They must guard it well because Melange does everything from prolonging lifespan to enabling interstellar travel; he who controls the spice controls the universe, they say.
Unfortunately, House Harkonnen is not pleased to be replaced, and so takes revenge against Duke Leto Atreides and his house, which includes his son Paul, a prodigy with powers as yet unrealized.
Escaping into the desert, will Paul Atreides be the hero that the Indigenous peoples of Arrakis have been waiting for?
Expansive in scope (and in page count, be warned), Dune is in the top five of the most influential science fiction books ever written.
It won the inaugural Nebula Award for Best Novel and, more importantly, it ensured its place on this list of the best '60s books!
Find even more 2023 books made into movies too.

Read Dune: Amazon | Goodreads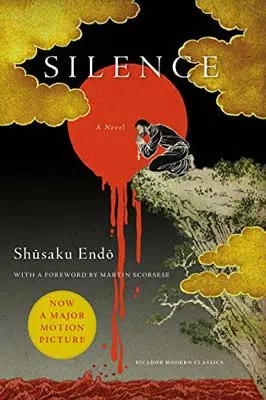 Silence by Shūsaku Endō (1966)
Translated into English by William Johnston
During the 17th century, during a period of Christian persecution in Japan, two Jesuit priests named Sebastiao Rodrigues and Francisco Garrpe arrive from Portugal.
They are looking for Sebastiao's mentor, a priest named Ferreira because they have heard the news that he has given up his Christian faith.
What they find is that Christians in Japan have had to go underground and that those who are discovered by security officials are being forced to renounce their beliefs or suffer the pain of a slow, brutal death.
When they themselves are captured, the limits of their faith are tested to the extreme.
Widely considered to be one of the best books of the '60s to come from Japan, this work of historical fiction is presented to the reader mainly in the form of letters and journals.
Uncover even more fantastic Japanese books.
Read Silence: Amazon | Goodreads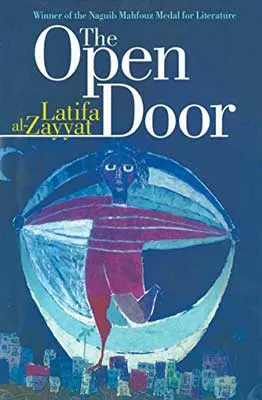 The Open Door by Latifa al-Zayyat (1960)
Translated into English by Marilyn Booth
Cairo, 1946: as tensions in Egypt mount between the native Egyptians and the British colonials who rule them, demonstrations are becoming increasingly violent and dangerous.
Young Layla's brother Mahmud has been involved in these activities.
When he returns wounded from one such incident, Layla's eyes begin to open, and she resolves to become a participant herself.
Layla begins a coming-of-age journey both politically and sexually, and as she and her brother become more involved in student activism against their Imperialist oppressors, the country continues to head towards what would become the 1952 Egypt Revolution.
Latifa al-Zayyat's powerful novel highlights the stifling pressures of conformity placed on young members of society and holds the distinction of being one of the first feminist Arab novels.
Anyone interested in books from the '60s can hopefully look to The Open Door to expand their cultural understanding of the global landscape of the 20th century.

Read The Open Door: Amazon | Goodreads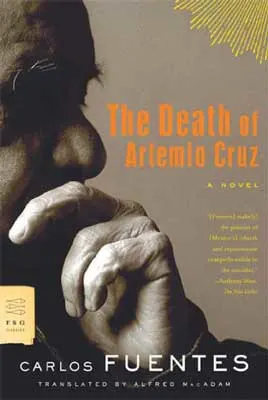 The Death of Artemio Cruz by Carlos Fuentes (1962)
Translated in English by Alfred MacAdam
As he lies dying surrounded by a squabbling group of demanding people, Artemio Cruz recounts the formative events of his life.
Having lived seemingly in opposition to the Catholic values of his country, Cruz recalls his involvement in such tumultuous times as the Mexican Revolution and the rise to power of the Institutional Revolutionary Party, which would rule Spain for over 70 years.
While these thoughts occur to him, various people surround him.
There's his family, who wish to know the location of his will, and his private secretary, who has brought recordings of all of his underhand dealings with various corrupt individuals both Spanish and foreign.
Lastly, we have a priest, who wants him to confess and welcome the Church back with open arms.
Author Carlos Fuentes' seminal novel has been praised for its representation of the complex human relationships that make up a person's life and being.
The Death of Artemio Cruz is one of the best Latino 1960s books and is widely considered a masterpiece – especially if you can read it in the original Spanish.
Explore more books about, from, and set in Mexico.

Read The Death of Artemio Cruz: Amazon | Goodreads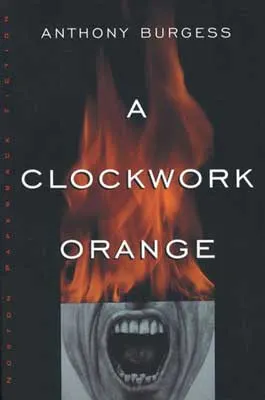 A Clockwork Orange by Anthony Burgess (1962)
Set in a bleak and dystopian Britain where criminal gangs run rampant, we are introduced to Alex, a 15-year-old delinquent who delights in ultra-violence, drinking milk-plus, and listening to Beethoven.
Alex leads his gang of "droogs" on various escapades, which usually end up with at least one person gravely injured.
However, when a robbery accidentally turns deadly, Alex finds himself at the mercy of the criminal courts.
Facing a long period in prison, Alex is instead chosen to participate in a new, experimental procedure involving aversion therapy.
Once he has been "cured" of his sociopathic tendencies, he is released back into the world, with disastrous consequences.
On top of being incredibly polarising because of its violent and sexual scenes, what also makes A Clockwork Orange one of the most interesting books from the 1960s is its use of "Nadsat," a complex fictional collection of words and slang invented purely for the novel.
It takes a little getting used to, but if you dive in, you'll pick up the rhythm eventually. This is one of the shorter classic books with a color in the title.

Read A Clockwork Orange: Amazon | Goodreads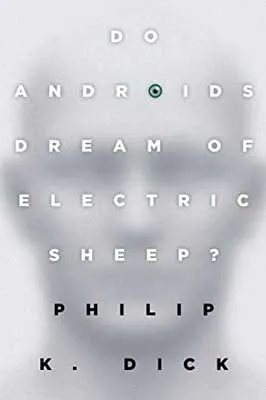 Do Androids Dream of Electric Sheep? By Philip K. Dick (1968)
Following the ravaging of the Earth through another global war, humans have begun to live in off-world colonies, leaving the poorer citizens behind.
To assist the colonies, both by building them and acting as servants, artificial androids made to look like humans are also sent off-world.
But six of the newest model of android have rebelled and returned to Earth, and because they are so similar to humans, it's almost impossible to track them down.
The person ordered to find and "retire" these robots is bounty hunter Rick Deckard of the San Francisco Police Department.
He's after the rich bounty this job will bring him; but while on the trail he begins to question the nature of his own existence.
What if he's an android himself?
Arguably author Philip K Dick's most famous work, this is one of many '60s books to be adapted into a film, though it should be said that the resultant Blade Runner bears very little resemblance to the source material.
Head to California – and San Francisco – with these contemporary books.

Read Do Androids Dream of Electric Sheep?: Amazon | Goodreads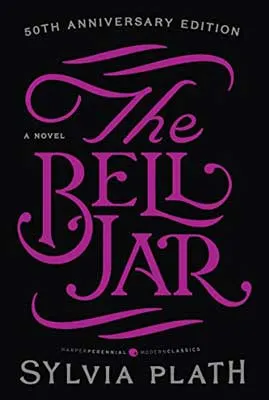 The Bell Jar by Sylvia Plath (1963)
It's 1953, and recent undergraduate Esther Greenwood has been offered a seemingly dream internship at a fictional NYC magazine.
But before long, Esther starts to feel like she's losing her mind, descending further and further into an impenetrable depression.
All of her interactions and outings in NYC begin to feel meaningless and she hopes that returning home to Massachusetts will help…
The Bell Jar is considered one of the most important 1960s books due to its honest look at mental health.
Contributor's note: The Bell Jar was undeniably one of the best books of the '60s to discuss/showcase mental health.
But unlike many other older books, the problematic elements of this book often get overlooked, even today.
However, it is incredibly important to note that The Bell Jar is full of racist, homophobic, and fatphobic lines.
I read and fell in love with this book for the first time as a very depressed 11-year-old, and it was an incredibly important book to me.
But even then, I remember being hurt by the anti-Asian remarks, and I internalized the fatphobia.
Explore more books set in New York and Massachusetts.

Read The Bell Jar: Amazon | Goodreads
Join The Uncorked Reading Challenge Today
---
Travel around the world with the Uncorked Reading Challenge. Get the best book and movie recs straight to your inbox. Sign Up Now.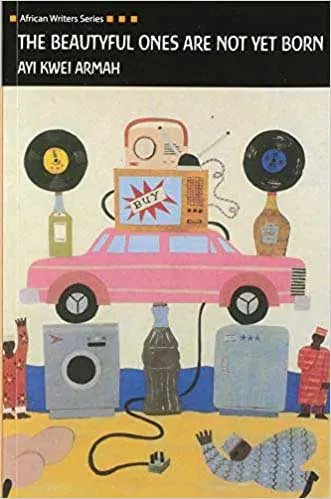 The Beautyful Ones Are Not Yet Born by Ayi Kwei Armah (1968)
Post-independence Ghana, 1965: an unnamed railway clerk struggles to hold onto his principles during a time of corruption and self-serving rule-breaking.
After refusing to take a bribe, the man feels both guilt and shame for denying something which would benefit him and his family, even though he did nothing wrong.
At home, his wife berates him for not getting involved in schemes that would clearly make their lives better.
The man also cannot help but compare himself to an old classmate, who is deeply involved in such activities and who, consequently, has the ability to live a much more luxurious lifestyle.
Will he be able to hold onto his integrity and honor while those who have neither leave him and his family behind?
The Beautyful Ones Are Not Yet Born is a powerful satire of society in the early days of Ghana's independence, and one of the more tragic books about the '60s on this list.
Explore more books about Ghana.

Read The Beautyful Ones Are Not Yet Born: Amazon | Goodreads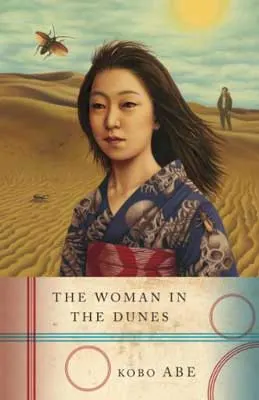 The Woman in the Dunes by Kobo Abe (1962)
Translated into English by E. Dale Saunders
Schoolteacher Jumpei Niki has taken a day trip to the seashore, but now he's missed the last bus home.
Forced to take shelter in a strange nearby village, he is offered a place to sleep at the bottom of a sandy-sided pit, which requires a ladder to get in and out of.
Waking up the next morning, however, he finds that the ladder is gone. He is now a prisoner, forced by the villagers to keep the house clean from sand and dirt.
His only companion in this predicament is an odd young woman who, it turns out, he is expected to have children with.
As he spends more and more time in the pit, he starts to question exactly what he would be returning to if he did escape.
What starts as a regular day out, shifts into something like a waking nightmare in author Kobo Abe's exploration of imprisonment and existentialism.
Fans of books from the '60s that have a mythological/fable-esque quality to them will enjoy this sometimes philosophical and suspenseful novel.

Read The Woman in the Dunes: Amazon | Goodreads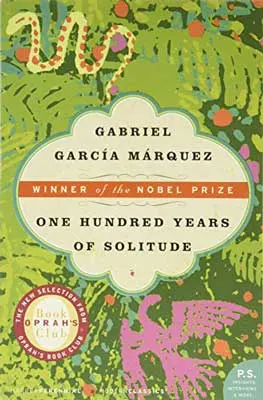 One Hundred Years of Solitude by Gabriel García Márquez (1963)
Translated into English by Gregory Rabassa
This iconic novel covers seven generations of the Buendía family, including all their trials, successes, and failures.
In the 1820s, patriarch José Arcadio Buendía founds and builds the town of Macondo, based on his dream of a "city of mirrors."
Over time, the town and the Buendía family remain mostly on their own, but they are visited occasionally by a group of travelers who bring them artifacts from the outside world.
Whilst the town originally thrives, over time it becomes less and less like a utopia; a 5-year storm nearly destroys it, and the Buendía family themselves don't fare much better.
One Hundred Years of Solitude is epic in scope and theme, and perfect for those interested in one of the original pillars of the magical realism genre.
This is one of those not-to-miss '60s books and one of the most influential literary works of our time.

Read One Hundred Years of Solitude: Amazon | Goodreads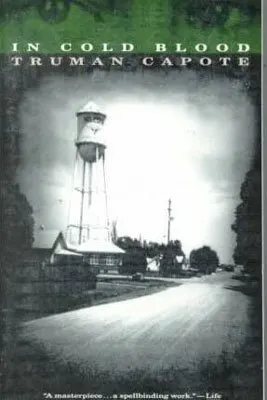 In Cold Blood by Truman Capote (1965)
In the early hours of November 15, 1959, four members of the Clutter family were viciously murdered – in cold blood.
The murders in this sleepy Kansas town rocked the community.
When author Truman Capote heard about the murders, he and his childhood best friend (Harper Lee) traveled to Holcomb, Kansas to research the case.
Capote spent 6 years writing the book, and it has become one of the most famous non-fiction books from the '60s.
He drew his own observations from the trial and interviews with friends and neighbors.
Today, Capote is considered a pioneer of New Journalism and the non-fiction novel – as parts of the book deviate from real events.
If you are interested in books about the '60s (and the 1950s) that detail some of the inner workings of criminal investigations and court proceedings from the time, In Cold Blood is perfect for you.
Enjoy even more spooky books for adults.

Read In Cold Blood: Amazon | Goodreads | Read More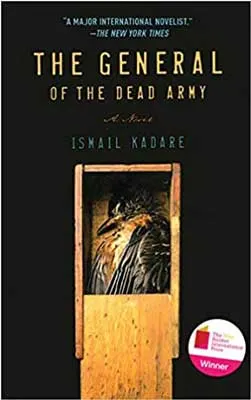 The General of the Dead Army by Ismail Kadare (1963)
Translated into English by Derek Coltman
It is nearly 20 years after WWII, and an Italian general and a priest, who is himself also an Italian colonel, find themselves searching for remains in Albania.
The pair have been tasked with uncovering the remains of their fallen countrymen and bringing them home.
It does not take long for the two to become disillusioned with the monumental job ahead of them, and they start to question the point of everything they are doing.
One of the most thought-provoking books set in the '60s, The General of the Dead Army is great for anyone interested in discussions about the futility of war, and what it all means.

Read The General of the Dead Army: Amazon | Goodreads
Save These 1960s Books For Later: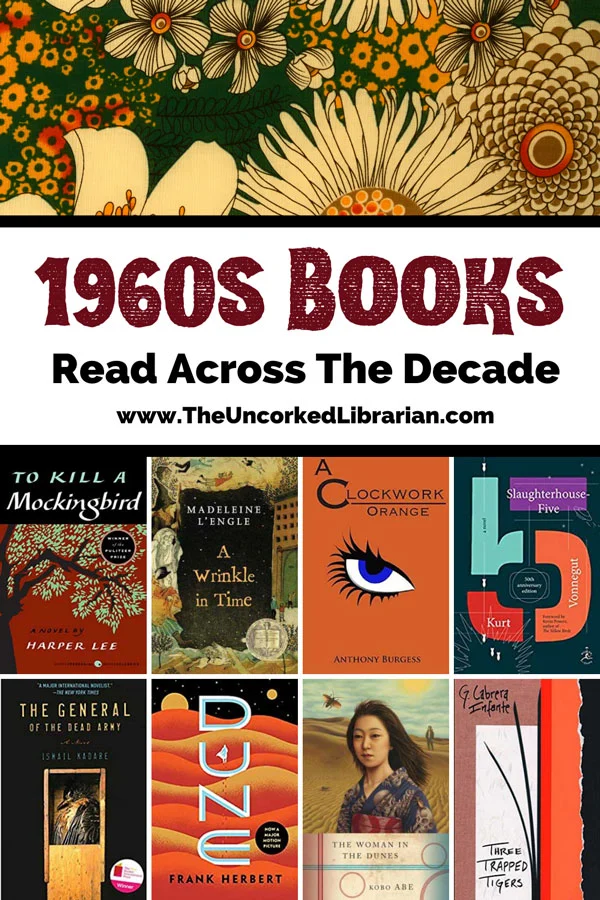 Grab your favorite books from the '60s:
Thank you to TUL contributor, Dagney McKinney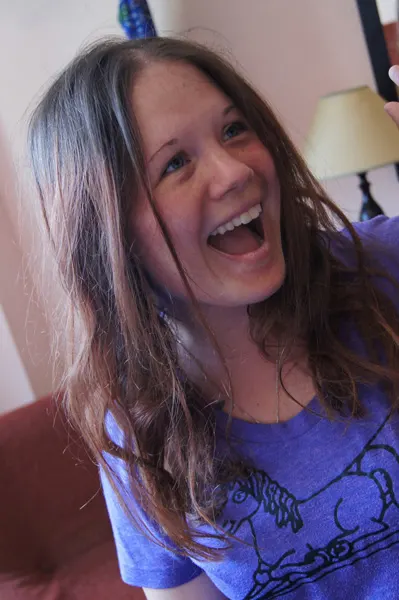 Dagney (pronouns: any) is a neurodivergent writer who loves all things macabre and weird. She likes outrageously spicy food, long walks through graveyards, and historical tangents. You'll most likely find her wandering around somewhere quiet or underground, buying salt, or whispering to camels.
What are your favorite '60s books?
What are the most memorable events and products from the 1960s?
Which books about the '60s have taught you more, and what would you consider to be the best books of the 60s?
You may also enjoy:
This '60s books reading list is part of the 2022 Uncorked Reading Challenge.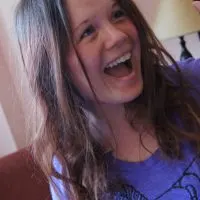 Dagney (pronouns: any) is a neurodivergent writer and book nerd who is drawn to all things weird and macabre. She also loves anything to do with fast cars, unhinged anti-heroes, and salt. When she isn't working or reading, you're likely to find her eating Indian food, playing board games, or hiding out somewhere dark and quiet, stuck down an internet rabbit hole. The easiest way to win her over is through cats and camels.