13 Best Books About Ghana
Dive deeper into African history and culture with the best books about Ghana. Meet new Ghanaian novelists and find books set in Ghana to take you there.
If you are hoping to learn more about Ghanaian independence, culture, and community or are looking for books to read before visiting Ghana, don't skip this reading list.
Below, discover books set in Ghana by famous and beloved African and Ghanaian novelists like Yaa Gyasi and Ama Ata Aidoo.
TUL is sharing must-read Ghanaian novels in science fiction, mystery, and contemporary literary fiction. Gain insight into slavery and colonialism.
Find uplighting and poignant Ghanaian books that discuss independence, identity, and strong familial ties.
We'll emphasize Ghanaian novels about love and marriage.
Ultimately, our Ghana book list is sure to have something for every type of reader. We've even included a Ghanaian children's book and a fiction title that reads like nonfiction.
Lastly, please know that some of these Ghana books may not be for everyone. A few may even be triggering for our readers.
So, what books about Ghana should you read to learn more as well as to transport you there via your armchair? Let's get started.
Explore even more of Africa with these Africa-set reading lists.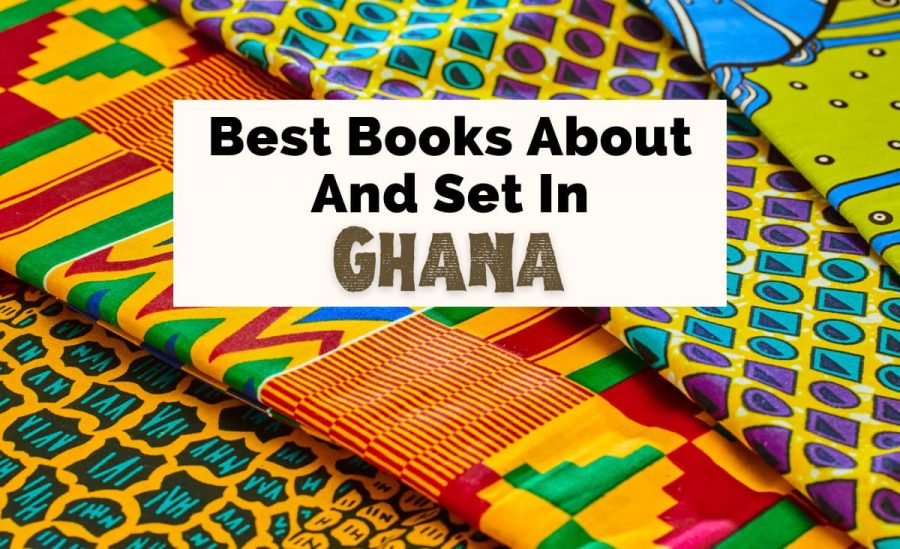 Grab your favorite Ghanaian books here:
13 Best Books About Ghana
By Dagney McKinney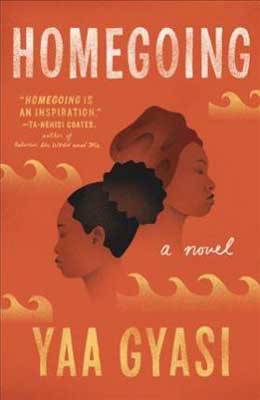 1. Homegoing by Yaa Gyasi
In 18th-century Ghana, Effia finds herself married off to a rich Englishman who works in the slave trade on Cape Coast.
But while Effia tries to settle into a life of seeming luxury away from her village, her half-sister Esi is on the other side of Cape Coast Castle.
Esi is kidnapped, marched to the coast, and forced onto a boat with hundreds of others who now find themselves enslaved.
After months on a boat, she arrives in a new country where everything is foreign, including the language.
Yaa Gyasi's stunning debut is one of the best books about Ghana and the slave trade.
As we follow these two half-sisters and the vastly different directions their lives take, we see the ripple effects through generations.
Esi's family witnesses over 100 years of USA history while they suffer under the White man, and fight for their freedoms even through to the modern day.
Effia's family line remains in Ghana, and they face their own struggles and consequences of the slave trade.
Homegoing is a gorgeously written family and sisterhood saga spanning over 100 years of American and Ghanaian history and hardship.

Grab a copy of Homegoing by Yaa Gyasi.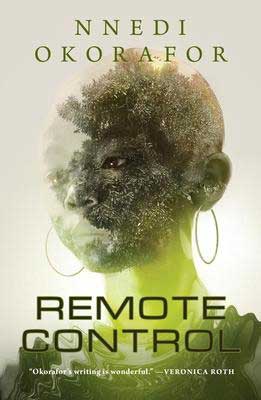 2. Remote Control by Nnedi Okorafor
It started with a gift from the sky; a mysterious seed that cured Fatima's malaria.
But on the day that Fatima nearly dies and forgets her name, her entire life changes.
From that moment she becomes Sankofa and is known across the country as the adopted daughter of death. Her powers are greatly overstated, and yet she is incredibly powerful.
Sankofa walks from village to village accompanied only by her fox companion, Movenpick. She must walk because the second Sankofa touches technology, she kills it.
She survives off of the kindness and fear of others, as well as her own wits.
Remote Control is a mesmerizing Africanfuturism novella set in a future Ghana about the power of folklore.
This is one of the best Ghanaian books for sci-fi lovers and the perfect introduction to one of my all-time favorite authors.

Grab a copy of Remote Control by Nnedi Okorafor.
You can find another one of Nnedi Okorafor's books, Akata Witch, on our books set in and about Nigeria and witchy books reading lists.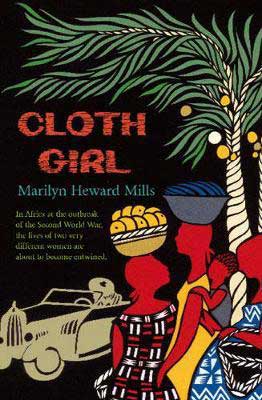 3. Cloth Girl by Marilyn Heward Mills
Fourteen-year-old Matilda Lamptey is like any other young teenage girl living in Accra in the 1930s, she enjoys hanging out with friends and dreaming about her future.
That is until hotshot Gold Coast lawyer Robert Bannerman sees her one afternoon and decides he wants her for his second wife.
Once married and living with Bannerman, Matilda must navigate her new life as a second wife. And Julie, the jealous first wife, has no intention of making it easy for her.
In addition to life in the Bannerman household, Cloth Girl also follows Englishwoman Audrey, the wife of Alan Turton, the new assistant to the Governor at the Colonial Office.
Audrey is miserable in her new life in British West Africa (modern-day Ghana, The Gambia, Nigeria, and Sierra Leone) and turns to excessive drinking.
Cloth Girl is one of the best books set in Ghana. The story spans 20 years of Ghanaian history as the whole region builds towards independence from the British.

Grab a copy of Cloth Girl by Marilyn Heward Mills.
Take The Uncorked Reading Challenge!
Travel around the world with our Uncorked Reading Challenge. Never be late to the party with unique new book releases. Get the latest movie and book lists straight to your inbox.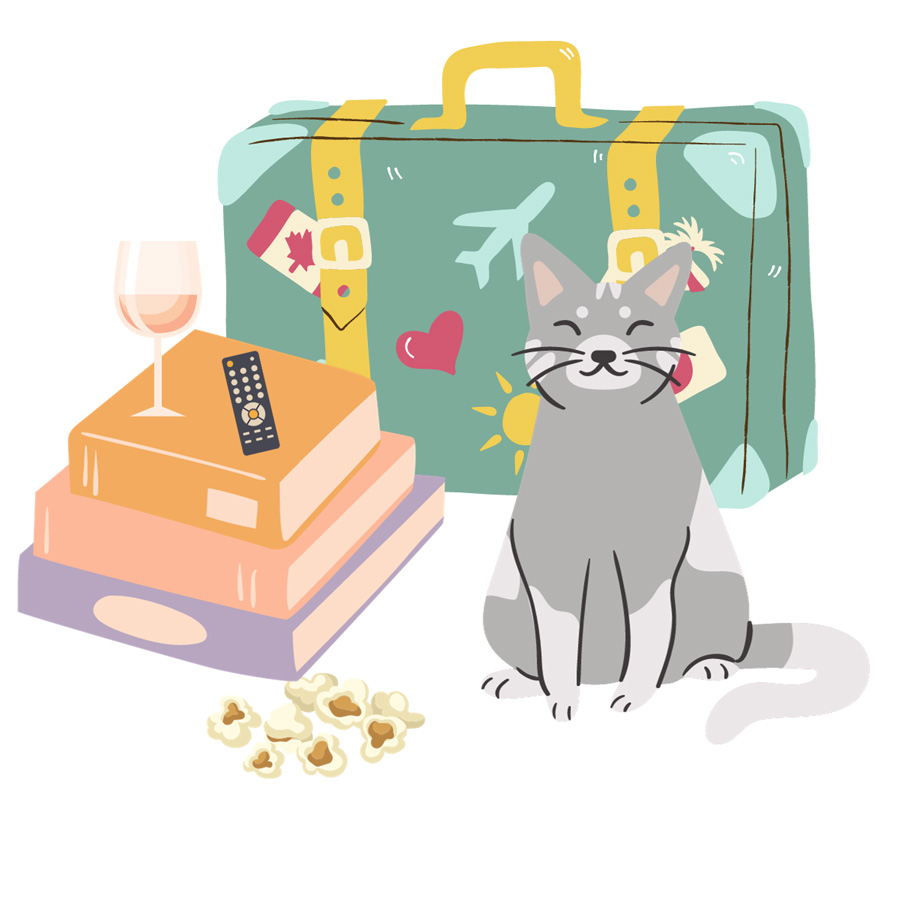 4. Wife of the Gods by Kwei Quartey
Inspector Detective Darko Dawson has been asked to travel to the village of Ketanu in Ghana's Volta Region to help solve the murder of Gladys Mensah, a young female AIDs relief volunteer.
Gladys was strangled to death walking through the jungle, and the director of the program does not trust the local police to solve her murder.
And that's where Darko comes in. Darko is a bit of a rogue detective, willing to use force when he deems necessary. Not altogether likable, but at times hard not to root for.
His wife is back in Accra looking after their sick son, where Darko wishes he was too.
But Darko's mother is from Ketanu, and he is the only available detective who can speak Ewe, the local language.
But visiting means unburying old family secrets, and maybe finding out what happened when his mother disappeared years ago.
Quartey's crime thriller noir, Wife of the Gods, is one of my favorite Ghana books. I used to live in Ghana, and reading this made me feel like I was back there.
If you love murder mysteries, Kwei Quartey is one of the first Ghanaian novelists you should check out.

Buy a copy of Wife of the Gods by Kwei Quartey.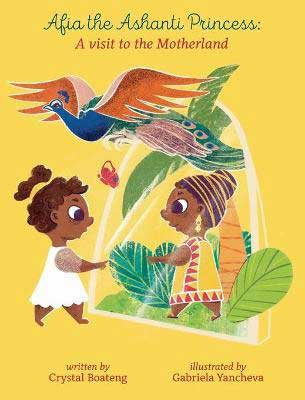 5. Afia the Ashanti Princess: A Visit to the Motherland by Crystal Boateng, illustrated by Gabriela Yancheva
I grabbed this one last year for a friend and just had to flip through it first. I'm so glad I did! I might not be one for princesses myself, but this was still a sweet book.
Afia is a little Black girl who dreams of being a princess. However, none of the princesses in her books and movies look like her, and she begins to wonder if Black girls can even be princesses.
That is until Afia visits her grandmother in Ghana for school vacation. While in Ghana she learns all about her ancestor, a brave Ashanti warrior and princess!
If you are looking for books about Ghana for kids, Afia the Ashanti Princess is a great choice.
Although especially written for young Black girls who love princesses, this beautiful book can be enjoyed by anyone interested in learning more about the Ashanti region's culture and history.

Buy a copy of Afia the Ashanti Princess: A Visit to the Motherland.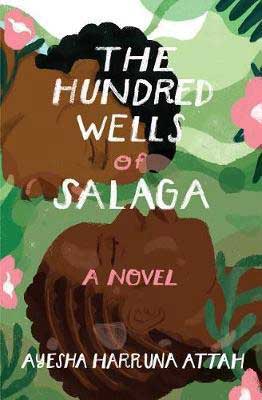 6. The Hundred Wells of Salaga by Ayesha Harruna Attah
Set in post-colonial Ghana, The Hundred Wells of Salaga is one of the best Ghanaian novels about the brutality of the internal slave trade within Africa and its effects on the Ghanaian people.
The book intertwines the stories of Aminah and Wurche, two young women from different worlds.
Aminah works hard to help support her family before being forced into slavery. Meanwhile, Wurche is the ambitious daughter of the chief of Salaga and dreams of ruling herself one day.
Though The Hundred Wells of Salaga can feel more like a slice of life which might leave some readers a little dissatisfied, I think it's still a worthwhile read.
This is definitely one of the most unique books about Ghana's complicated history.
However, not surprisingly, it is a difficult read with many instances of abuse, sexual assault, graphic violence, and racism.

Buy a copy of The Hundred Wells of Salaga by Ayesha Harruna Attah.
7. Changes: A Love Story by Ama Ata Aidoo
Ama Ata Aidoo is one of the most famous Ghanaian novelists, and Changes is her most internationally renowned book. It is an important feminist text, but won't be for everyone.
Changes is about Esi Sekyi, a career woman trapped in an abusive marriage and considering divorce in order to get away from her husband, Oko.
After Oko rapes her, Esi decides this is the final straw and leaves him.
However, she rebounds immediately into Ali, a married Muslim man (though she is Christian neither of them is particularly devout).
Esi decides that a polygamous marriage might give her the space she needs in a marriage, and agrees to his proposal.
For anyone interested in learning more about womanhood, motherhood, and modernity, Changes is a unique and nuanced look at a Ghana most tourists will never see.

Buy a copy of Changes: A Love Story by Ama Ata Aidoo.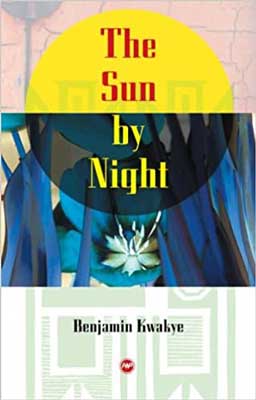 8. The Sun by Night by Benjamin Kwakye
Benjamin Kwakye's daring novel about the investigation of the murder of a prostitute is arguably one of the most important Ghanaian novels of recent times.
Set at a time when the country is still recovering from colonial influence, Kwakye's main focus is Koo Manu, a happily married, wealthy, and respected businessman.
Unfortunately for him, he is the prime suspect in the death of an Accra prostitute.
Framed around the ensuing court case, Kwakye gives the reader multiple points of view, with plenty of surprises and twists that will keep you guessing right till the very end.
The novel dives into themes of familial commitments, traditional customs, love, marriage, and individual freedoms, proving that the quest for truth and justice is not always easy.

Buy a copy of The Sun by Night by Benjamin Kwakye.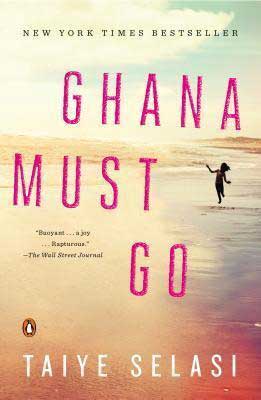 9. Ghana Must Go by Taiye Selasi
Many books about Ghana contain strong themes of family, migration, and redemption, but Taiye Selasi's debut novel about one family's journey to reunite and heal hits harder than most.
One morning at dawn, local surgeon Kweku Sai dies suddenly outside his home in suburban Accra.
His wife and their four children – Kehinde, Taiwo, Olu and Sadie – must now deal with the repercussions of Kweku's passing.
They must come together despite having broken apart through lies, heartbreak, and crimes committed for love.
As the reader is taken from Accra to Lagos, from London to New York, we follow along with the members of the Sai family, as they each learn to find forgiveness and work towards healing the wounds of the past.

Buy a copy of Ghana Must Go by Taiye Selasi.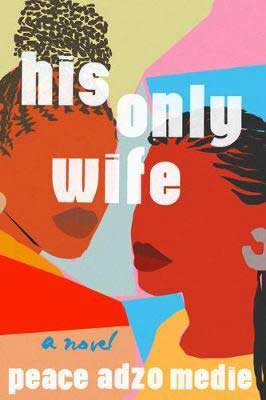 10. His Only Wife by Peace Adzo Medie
When Afi Tekple is chosen to be married off to a wealthy businessman by his mother, her life is changed forever. And not in the ways she imagined.
Her new husband, Elikem, sends a stand-in to the wedding. In her lavish new apartment in Ghana's sparkling capital city of Accra, she spends time with him just as infrequently.
Apparently, Afi's marriage has not stopped Elikem from seeing the woman she was supposed to draw him away from.
But having been dropped into unfamiliar surroundings both socially and domestically, Afi now has the chance to thrive and discover much about herself, as she navigates a world run by men, for men, with all the pitfalls, injustices – and occasional triumphs – that come with it.
His Only Wife is one of those well-crafted Ghanaian books that is by turns funny, intelligent, feminist, and very relatable.
Encounter a heroine that readers can get behind and identify with very easily.

Buy a copy of His Only Wife by Peace Adzo Medie.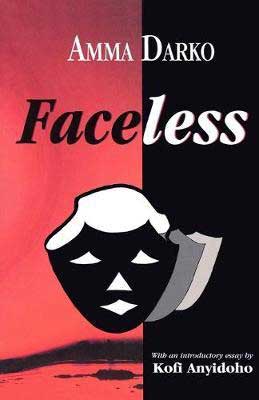 11. Faceless by Amma Darko
If you're looking for some of the more down-to-Earth books about Ghana, then Amma Darko's story of four people's reaction to the plight of a 14-year-old girl living in the slums of Accra will check that box perfectly.
The young girl in question is Fofo, and her circumstances inspire four educated women to convert their library center into a practical street initiative.
Through this, they hope to help young girls avoid the cycles of poverty and violence that can sweep them up all too easily, and drive them almost inescapably into homelessness and prostitution.
Be warned: this Ghana book starts off in a very adult way – Amma Darko does not sugarcoat such serious matters.

Grab a copy of Faceless by Amma Darko.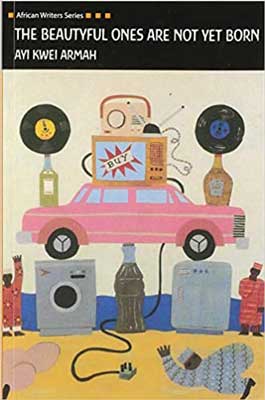 12. The Beautyful Ones Are Not Yet Born by Ayi Kwei Armah
Detailing the everyday corruption and desperation of many living in postcolonial Ghana, The Beautyful Ones Are Not Yet Born has become one of the most famous Ghanaian novels – and books from the '60s.
Our unnamed narrator, a railway clerk in Accra, strives to maintain his integrity in an increasingly corrupt world.
Though he initially was optimistic about the success of an independent Ghana, he is now cynical things will ever get better.
And much to the chagrin of his wife, he refuses bribes, though he struggles to survive and feed his family on his railway salary.
Written just 11 years after Ghana gained independence, and drawing on his own political opinions, Armah paints an unsparing picture of life for the average Ghanaian during this tumultuous period.
As one of the most lauded Ghanaian novelists, Armah's work is often compared to that of Chinua Achebe's in terms of importance.
Unfortunately, it is not yet as widely read outside of Africa.

Buy a copy of The Beautyful Ones Are Not Yet Born by Ayi Kwei Armah.
More Books About Ghana From Christine: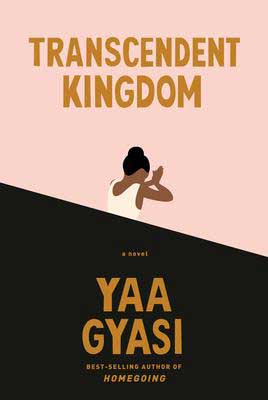 13. Transcendent Kingdom by Yaa Gyasi
TUL named Yaa Gyasi's Transcendent Kingdom as one of the Best Books of 2020 as well as a top novel set in the South. Gyasi is also one of our favorite Ghanaian novelists.
A previous Book of the Month selection about racism, mental health, and science versus religion, follow a family of Ghanaian immigrants to Alabama.
The characters' lives are filled with tragedy, depression, and prescription pill addiction. This title may be triggering for some.
Gifty, who is barely holding up her family, begins to question how and why her mother and brother are struggling and their coping mechanisms. A med student at Stanford, she decides to study addiction.
Gifty's goal is to determine if science can help her mother. She must also reconcile her belief in God. The relationships, pain, and storytelling will touch your core.
If you love Ghanaian novels that read like nonfiction or are looking for a thought-provoking book club title, pick up Transcendent Kingdom ASAP.

Buy your copy of Transcendent Kingdom.
Save Your Favorite Books About Ghana For Later: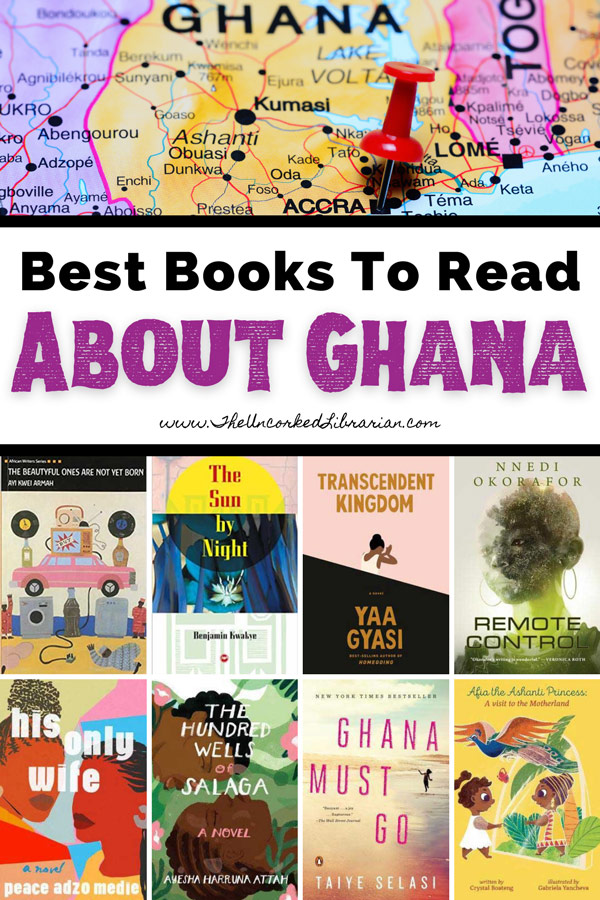 Don't forget to grab your favorite Ghanaian novels here:
Thank you to TUL contributor, Dagney McKinney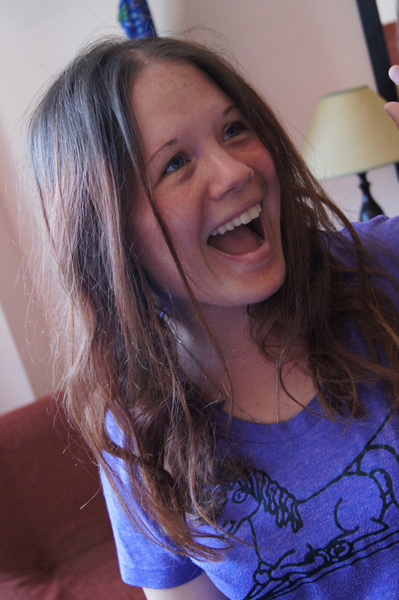 Dagney (pronouns: any) is a neurodivergent writer who loves all things macabre and weird. She likes outrageously spicy food, long walks through graveyards, and historical tangents. You'll most likely find her wandering around somewhere quiet or underground, buying salt, or whispering to camels.
What are your favorite Ghana books?
What books about Ghana do you enjoy? Who are your favorite Ghanaian novelists?
Have you read any books set in Ghana that took you there or taught you more? Let us know in the comments.
More Africa-Based Reading Lists:
Books Set In And About Nigeria
South Africa Books & Authors
Books To Learn More About Kenya
Books About Egypt
Books Across Africa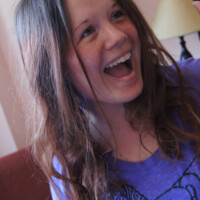 Dagney (pronouns: any) is a neurodivergent writer and book nerd who is drawn to all things weird and macabre. She also loves anything to do with fast cars, unhinged anti-heroes, and salt. When she isn't working or reading, you're likely to find her eating Indian food, playing board games, or hiding out somewhere dark and quiet, stuck down an internet rabbit hole. The easiest way to win her over is through cats and camels.