12 Fascinating Books About Egypt
Travel across Africa with the best books about Egypt to take you there and teach you more.
If you are visiting Egypt and wondering what to read before you go, we have just the book list for you.
Below, uncover both historical fiction and nonfiction books on Egypt to teach you more with books about key historical events, colonialization, culture, and revolution.
Get glimpses into everyday Egyptian life, including matters of the heart and identity.
Then, spark some of your Egyptian wanderlust with the best books set in Egypt sure to transport you there via a comfy armchair.
Travel back in time and adjust to a new family.
We've got literary fiction, murder mysteries, and graphic novels about Egypt. Solve crime with a cat.
Just be aware that some of the most famous and iconic Egypt books are of their time.
Lastly, don't forget to share your favorites in the comments. Let's get started!
Read even more great books across Africa.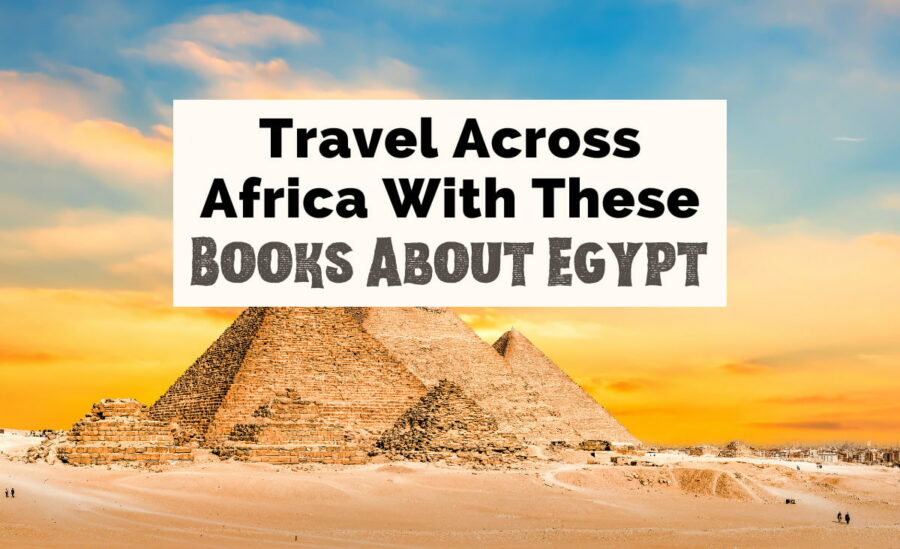 Grab the best Egypt books and movies here:
12 Best Books About Egypt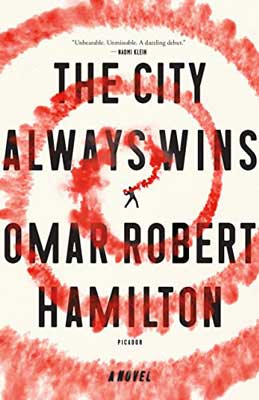 The City Always Wins by Omar Robert Hamilton
If you want to read books about Egypt's recent important historical events, this is a great place to start.
On January 25th, 2011, thousands of Cairo's citizens went to the streets to protest against the rule of then-President Hosni Mubarak.
The non-violent protests inevitably became bloody, with hundreds killed and more injured before the people managed to cause some long-term change.
The City Always Wins is a novel that follows the lives of two people caught up in the revolution, covering both why they got involved and how they dealt with the fallout.
Author Omar Robert Hamilton's first novel uses poetic prose to give a vivid description of the action on the ground, both visceral and political.
Hamilton also has a literary style that uses a restrained economy of words, delivering the maximum emotional impact from some efficiently compact passages.
This is one of the best novels about Egypt that goes so close to the bone when dealing with a very recent important cultural event.

Read The City Always Wins: Amazon | Goodreads
The Yacoubian Building by Alaa Al Aswany
In downtown Cairo, the once-elegant Yacoubian Building is well on its way to falling into disrepair and ruin.
Living within its walls is a larger-than-life collection of souls; among them are a corrupt politician, a siren temptress, a slowly radicalizing student, a boorish aristocrat, and a lovesick newspaper editor.
Between them, all manner of aspects of love is both thriving and dying out, leaving some ecstatic and others despondent.
But those aren't the only thematic battles that are raging; old traditions are also fighting against the modern world, and religious restrictions are jostling with personal freedoms.
Author Alaa Al Aswany's groundbreaking novel caused a stir upon its release in the Arab world due to its taboo-breaking treatment of homosexuality.
For that, it should be celebrated as one of the most progressive books on Egypt and Egyptian life on this list.

Read The Yacoubian Building: Amazon | Goodreads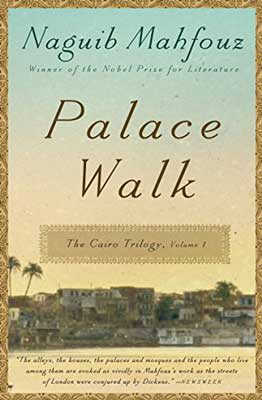 Palace Walk by Naguib Mahfouz
Translated by William M. Hutchins and Olive E. Kenny
No collection of Egypt books would be complete without something from one of the country's most famous and prolific writers.
Palace Walk is the first in author Naguib Mahfouz's most important literary works, the Cairo Trilogy, and introduces us to the al-Jawad family and their complicated relationships.
It is 1917, and as the supreme patriarch, al-Sayyid Ahmad Abd al-Jawad has the last say in everything each family member does, especially the women and children.
However, he is apparently not above partaking in activities and practices that he would otherwise entirely forbid in his household.
Little does he know, however, that his eldest son Yasin is a regular chip off the old man's block, and that his wife Amina is entirely aware of his antics, but chooses not to acknowledge them.
Meanwhile, the other sons are either becoming increasingly political against the British occupiers or entirely too friendly with them for comfort.
Plus, the two daughters are beginning to present problems when talk of their marriage comes about.
If you like books on Egypt that dive deep into family drama, Palace Walk is for you.
As Egypt's most prolific writer (at least available in English), there are many other Mahfouz books to choose from if you like his writing style and want even more great books about Egypt.

Read Palace Walk by Naguib Mahfouz: Amazon | Goodreads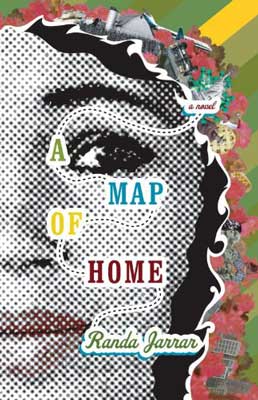 A Map of Home by Randa Jarrar
Born in Boston to a Palestinian father and an Egyptian mother, life begins with an embedded expectation for our protagonist/narrator when she is named Nidali, meaning "struggle."
Originally spending her childhood in Kuwait, she and her family are forced to flee to Egypt when Saddam Hussein begins the Iraqi Invasion, and the bombs begin to fall.
Once in Egypt and now an adolescent, Nidali begins to learn more about herself and starts to work out who she is – and, more importantly, who she wants to be.
This leads to some conflict with her relatively strict father, Baba, who has some very strong ideas about how Nidali should behave and present herself.
While the plot moves Nidali from Kuwait to Egypt and then eventually on to Texas, A Map of Home shows her at her most formative during the Egyptian section.
For this reason, it deserves a spot on this list of books about Egypt. That and the strength of Nidali's coming-of-age journey.

Read A Map of Home: Amazon | Goodreads
It Won't Always Be Like This by Malaka Gharib
It Won't Always Be Like This is one of the best graphic novels about Egypt.
Every summer, nine-year-old Malaka Gharib has been sent from her home in Los Angeles to spend time with her father in Cairo.
But unlike previous years, this time, her father has some pretty big news: he has remarried.
Malaka is introduced to her new stepmom, Hala, who appears to be both fun and lively. But she doesn't speak much English, and Malaka doesn't speak much Arabic.
On top of this communication barrier, over the years, Malaka's father's new family grows larger and more involved, leaving her with more and more to deal with upon each visit.
As if maintaining your cool factor wasn't already hard enough!
There aren't many Egypt books as colorful and self-reflective as author/illustrator Malaka Gharib's graphic memoir.
The engaging art style and the frenetic pacing of the panels parallel the racing mind of a nine-year-old rather effectively.

Read It Won't Always Be Like This: Amazon | Goodreads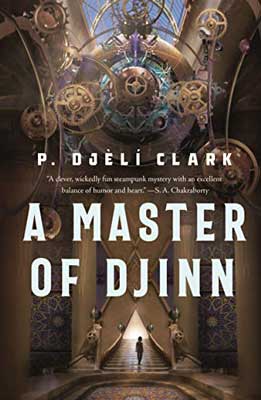 A Master of Djinn by P. Djèlí Clark
Cairo, 1912: it's been 50 years since al-Jahiz bridged the gap between the mundane and magical worlds.
After doing so, he seemingly disappeared, but there are still those who carry on in his name.
When a group of such people is found to have been murdered, the case comes to the attention of Fatma el-Sha'arawi, the youngest woman working for the Ministry of Alchemy, Enchantments, and Supernatural Entities.
Strangely, the murderer claims to be al-Jahiz himself, returned after so many years in response to the modern age's current oppressive nature.
Can this really be the legendary al-Jahiz? His magic certainly seems to be strong enough.
This is one of the most creative books set in Egypt, and there are elements to enjoy for detective fiction, fantasy, and steampunk fans alike.

Read A Master of Djinn: Amazon | Goodreads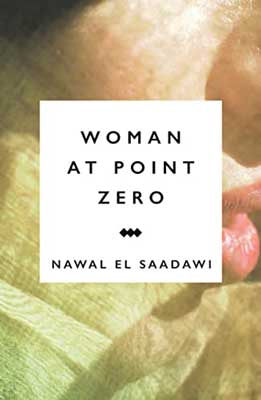 Woman at Point Zero by Nawal El Saadawi
Translated by Sherif Hetata
While interviewing inmates of an Egyptian women's prison, a psychiatrist hears talk of a prisoner named Firdaus, who is apparently unlike any other.
She does not speak, she does not accept visitors, and she rarely sleeps or eats.
This does not matter too much because Firdaus is due to be executed for murder very soon.
Yet despite her self-imposed solitude, Firdaus asks to speak to the psychiatrist on the day of her execution and tells her her life story.
In Firdaus' own words, we are told of a childhood spent in neglect and abuse, of thwarted academic ambition, forced early marriage, and eventually a life of prostitution.
Based on author Nawal El Saadawi's own personal experiences with the real-life Firdaus, Woman at Point Zero is a strongly feminist depiction of oppression.
Definitely one of the most powerful books about Egypt on this list.
Read more ground-breaking books from the '70s!

Read Woman at Point Zero: Amazon | Goodreads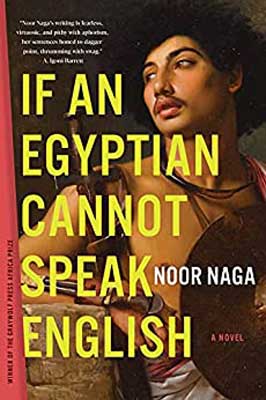 If an Egyptian Cannot Speak English by Noor Naga
Set in the aftermath of the Arab Spring, this dark romance follows the meeting of two people whose relationship becomes – at least to them – unexpectedly abusive.
The man is a local Egyptian, now living in Cairo and battling an addiction to cocaine; the woman is an Egyptian-American, now living in her "home" country despite never having been there before.
Together, they see in each other the people they might become, and quickly they become living partners. But fate has other ideas…
Surprising, challenging, and at times a tough read, this is one of the books on Egypt that, despite its dark subject matter, is very rewarding to read through.

Read If an Egyptian Cannot Speak English: Amazon | Goodreads
Take The Uncorked Reading Challenge!
Travel around the world with our Uncorked Reading Challenge. Never be late to the party with unique new book releases. Get the latest movie and book lists straight to your inbox.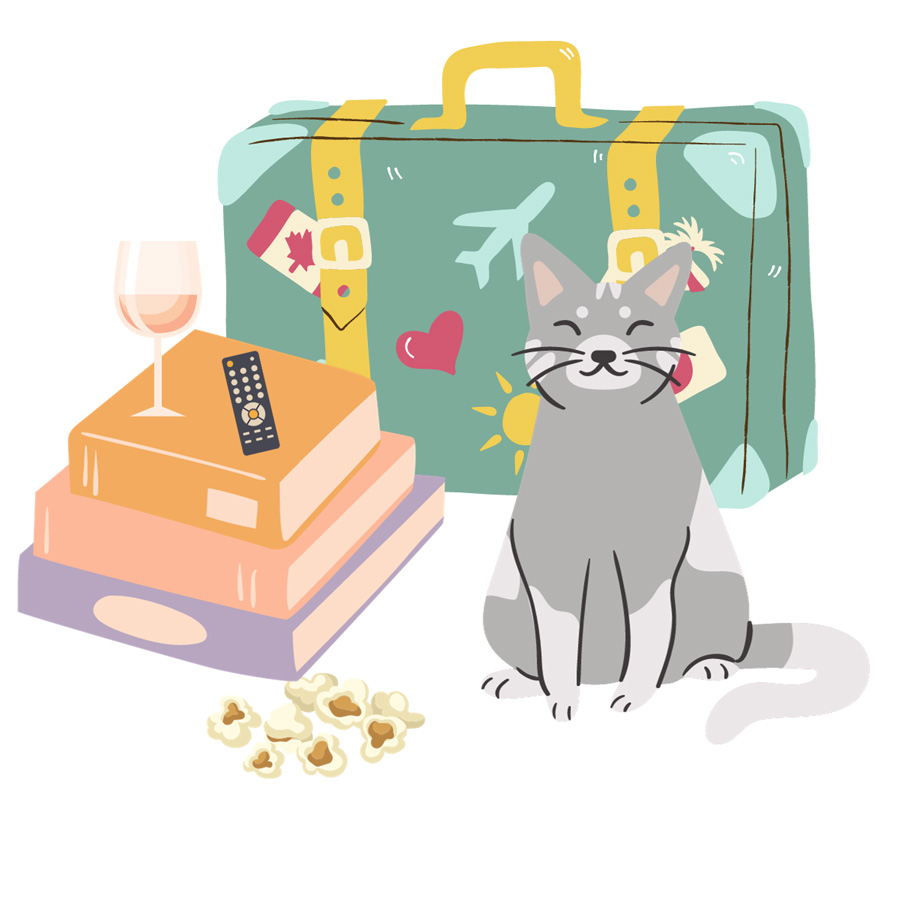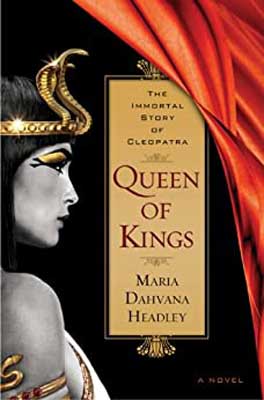 Queen of Kings by Maria Dahvana Headley
What if Cleopatra was a vampire?
That's the central premise of Queen of Kings, which has one of the more unusual takes on historical books about Egypt.
Following her lover Mark Antony's suicide in 30BC, and with Octavian Caesar's army massing at the gates of Alexandria, Queen Cleopatra of Egypt turns to the gods in desperation.
She manages to strike a deal with Sekhmet, goddess of death and destruction; in return for Mark Antony's soul, Sekhmet will have Cleopatra's.
Now she has become transformed into an immortal being of immense strength and power, with an insatiable desire for blood and the ability to change shape.
As she rampages towards Rome and Hell itself, seemingly no one can stand in her way.
It can be easy to dismiss dark fantasy/historical fiction crossover books like this.
But this outing to ancient Egypt via bloodsucking vengeance doesn't suffer from the more obvious pitfalls that it could have fallen into.
Queen of Kings is not one of the most nuanced Egypt books on this list, but it is still enjoyable.
Uncover even more exciting vampire books!

Read Queen of Kings: Amazon | Goodreads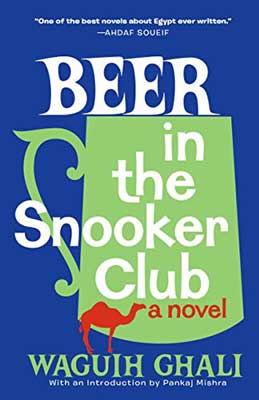 Beer in the Snooker Club by Waguih Ghali
Ram and Font are Egyptian men who were raised in the culture of their British colonial occupiers.
As such, they both enjoy a good pint of Bass pale ale and have monogrammed pint mugs for this purpose.
However, following the Egyptian Revolution, the atmosphere in Cairo is distinctly at odds with the men's preferred life of leisure.
Of course, they're happy their country is no longer run by colonizers, but they'd also like to be able to keep the freedoms they've been enjoying in less strict circumstances.
To rebel would be dangerous, but to conform would be restrictive. What will they do?
With a mixture of deep anger, sadness, and yet also humor, Beer in the Snooker Club is one of the best novels set in Egypt to cover the perils of dramatic cultural shifts and immigration.
Read more books featuring beer.

Read Beer in the Snooker Club: Amazon | Goodreads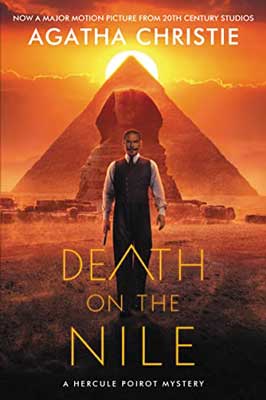 Death on the Nile by Agatha Christie
Legendary detective Hercule Poirot is looking to take a break from investigating high-profile murders, and so decides to take a cruise down the River Nile aboard the steamer Karnak.
However, he is drawn into a web of deceit when another passenger – the wealthy socialite Linnet Doyle née Ridgeway – is shot dead by persons unknown.
Everyone onboard the Karnak is a suspect, and there are a lot of them, including Linnet's rival-in-love Jacqueline de Bellefort, her new husband's ex-fiancé.
Can Poirot work his magic and solve the mystery?
Death on the Nile is not only one of the most famous books about Egypt but one of the most famous novels in general by arguably the most successful mystery writer in history.
While there is much to enjoy, just remember that this was written in 1937 and is very much a snapshot of a time period when colonialism and unfavorable stereotypes were commonplace.

Read Death on the Nile: Amazon | Goodreads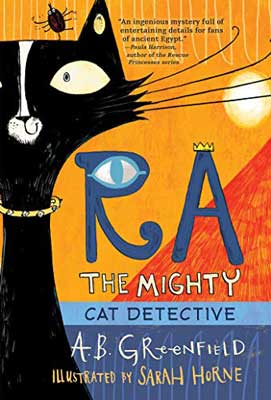 Ra the Mighty: Cat Detective by Amy Butler Greenfield
Illustrated by Sarah Horne
If you're looking for books on Egypt for younger readers, Ra the Mighty is a great place to start.
When an important amulet is stolen, the blame falls upon a young servant girl.
But no one seems to know that she has been framed – no one except for Egypt's greatest detective, that is.
But unfortunately, Ra the Mighty – Pharaoh's favorite feline – is far too comfortable laying in the sun and eating snacks to bother to investigate.
Luckily for the servant girl, Ra has an enthusiastic scarab beetle sidekick, and together they set off on a journey to unravel the mystery of the missing amulet.
Author Amy Butler Greenfield's ancient Egypt cat detective book has some fun and characterful illustrations to enhance the younger reader's experience.
Plus, a lot of research has gone into this story. The mystery is actually quite well done, making Ra the Mighty one of the most unique novels about Egypt!
Why not try some more books about cats?

Read Ra the Mighty: Amazon | Goodreads
Save The Best Egypt Books For Later: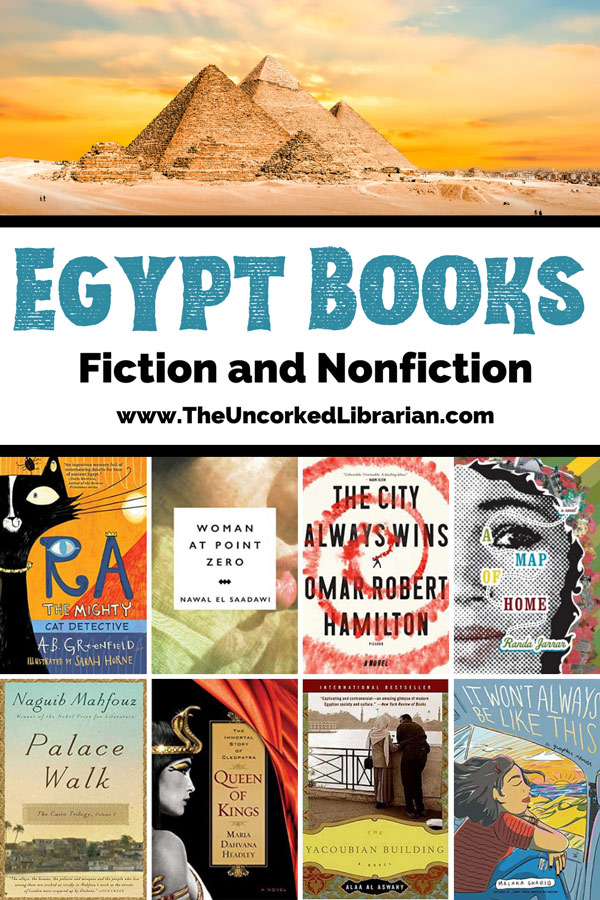 Grab your favorite movies and books set in Egypt here:
What books on Egypt do you recommend?
Which books about Egypt do you love and recommend? Have you visited Egypt? What did you see and do? Let us know in the comments.
Travel With More Africa-Based Reading Lists:
South Africa Books
Ghana Books
Kenya Books
Nigeria Books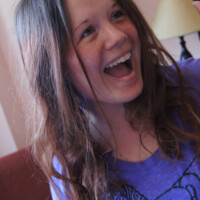 Dagney (pronouns: any) is a neurodivergent writer and book nerd who is drawn to all things weird and macabre. She also loves anything to do with fast cars, unhinged anti-heroes, and salt. When she isn't working or reading, you're likely to find her eating Indian food, playing board games, or hiding out somewhere dark and quiet, stuck down an internet rabbit hole. The easiest way to win her over is through cats and camels.