Travel around the world with must-read books about South Africa. These complex South African books are sure to give you new perspectives too.
Here at The Uncorked Librarian, South Africa is high up on our travel bucket list. We cannot wait to see giraffes and elephants in the wild and drink South African wine.
However, much that we know about South Africa is surface-level or what we've read from Trevor Noah's Born A Crime, which is both hilarious and authentic.
Most people are also familiar with or have read Nelson Mandela's autobiography, Long Walk To Freedom.
Many have an idea that South Africa is home to 10 UNESCO World Heritage Sites and that Apartheid in South Africa started in 1948 and ended in 1994.
However, we want to dive in further to more deeply understand and learn about South African politics, history, racism, family, and culture. So, which South African books should you read?
Intricate and well-written South African novels and poignant nonfiction books about South Africa are a great way to start.
And, unlike other reading lists filled with all of the same books set in South Africa, we wanted to give you different titles to choose from.
Below, discover famous and lesser-known South African authors.
Explore South African books in every genre, including mysteries, thrillers, science fiction, short stories, memoirs, and historical fiction.
What are some of the best books to read about South Africa before going?
Please keep in mind that "best" is subjective, and we'd love to hear your favorites in the comments. Let's get started.
If you love these South African books, be sure to explore the best movies about South Africa.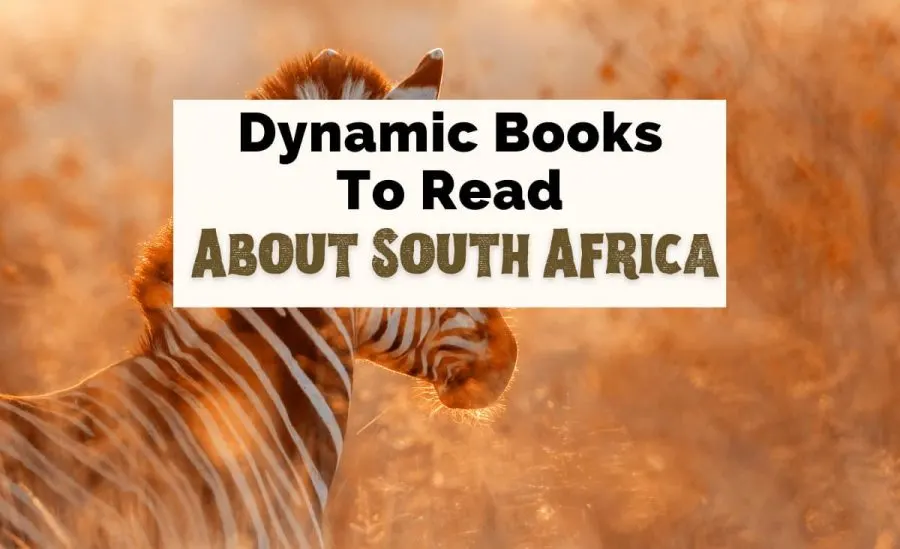 Find your next favorite South African novels here:
1. Book of the Month: Get the month's hottest new and upcoming titles from Book of the Month. You might snag an early release or debut author. Along with selecting a book a month, find terrific add-ons, both trendy and lesser-known titles.
2. Audible Plus: From Amazon, listen to Amazon Originals, podcasts, and audiobooks. They add new titles every week.
3. Amazon Prime: Don't miss Amazon First Reads – early access to Kindle books. Get fast delivery as well as movies, music, Originals, shows, and more.
4. Or, start your trial of Amazon Video for movies and tv series on demand.

18 Books About South Africa To Read Now
By Dagney McKinney
Author's Note: In the context of this article, the word 'colored' is used to describe an ethnic group within South Africa.
The term originated during Apartheid to specify a separate racial classification (mixed race) and is still used to refer to anyone from South Africa who is of mixed ancestry.

While the term is generally not considered offensive in the country, individual experiences may vary.
In this article, the word has only been used to refer to authors and characters that are identified as colored, and typically this is an important part of the story.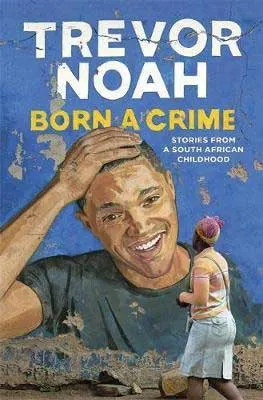 1. Born a Crime by Trevor Noah
Trevor Noah's memoir of his childhood is one of the best books about South Africa you'll ever read.
With unflinching honesty and humor, Noah recounts his life as a 'crime' – a colored (South Africa's term for anyone of mixed race) baby born to a Black Xhosa mother and a white Swiss father – under Apartheid.
Although the book talks about Noah's struggles with identity, colonialism, racism, poverty, and violence, the focus of the book is his relationship with his mom.
And she is the true MVP of the book. Her strength and stubbornness allowed Noah to stay alive at a time when he couldn't legally exist.
The book is great, but listening to it on audiobook is a must. Read by Noah himself (with all the accents), Born a Crime is the perfect audiobook for a road trip – or even doing chores around the house!
You can find more hilarious and poignant memoirs like this amongst these awesome books for dad, too.
Read Born A Crime: Amazon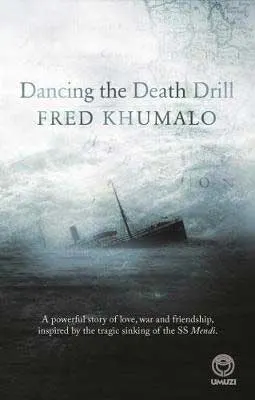 2. Dancing the Death Drill by Fred Khumalo
Dancing the Death Drill opens at an upscale restaurant in Paris where the usually affable Black head-waiter inexplicably murders two white patrons in front of everyone.
As a reporter questions the man, he slowly reveals his past and what led to the fatal incident.
From there, we jump back to 1900 during the Anglo-Boer War when a young Boer man abandons his platoon and falls in love with a Black Bataung South African woman.
From that union, Pitso Motaung was born.
Although light-skinned and therefore afforded more freedoms than his dark-skinned friends, Pitso is an incredibly proud and outspoken South African.
He speaks many local languages, though also excels at English.
Wanting to see the world, Pitso volunteers at 16 to fight for the British in WWI and soon finds himself onboard the SS Mendi.
But the SS Mendi is headed for disaster – especially for the Africans onboard.
Dancing the Death Drill is one of the most under-hyped South African novels, and we hope that changes in the future because this maritime book is phenomenal.
Uncover even more riveting books about shipwrecks.

Read Dancing the Death Drill: Amazon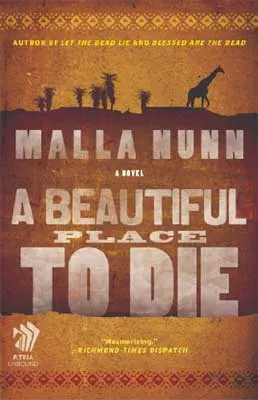 3. A Beautiful Place to Die by Malla Nunn
A Beautiful Place to Die is the first in a detective series set in 1952 South Africa, only four years after the Apartheid system was legalized.
Johannesburg Detective Emmanuel Cooper, a white Englishman, is called away from a case he is assisting on to investigate the death of a Boer policeman.
The victim, Captain Willem Pretorius, was found floating in the river near Jacob's Rest, a small town on the Mozambique/Swaziland (now Eswatini) border.
Everyone has an idea of who killed Pretorius. Cooper has to wade through the local politics and the country's mounting racial tensions in order to solve the case.
Meanwhile, he is struggling with his own PTSD from his time fighting with the Allies in WWII.
A Beautiful Place to Die is one of the best South African novels for crime fiction lovers – just be aware this one gets pretty violent.
Nunn brings 1950s South Africa alive, weaving in important historical and cultural aspects with unexpected plots and complex characters.
Although the focus of the book is not on WWII, you might also enjoy these WWII books from around the world or WWII historical fiction novels.

Read A Beautiful Place to Die: Amazon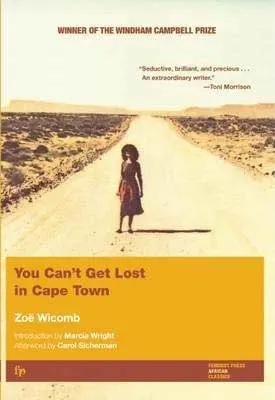 4. You Can't Get Lost in Cape Town by Zoë Wicomb
This collection of interlinked short stories focuses on Frieda Shenton, a young colored girl growing up in South Africa's colored community in the 1960s.
Believing her best chance at success is to be as white as possible, Frieda's parents send her to study in Cape Town to learn English in hopes that she will assimilate.
When she is old enough, Frieda escapes to England. She believes she will be free of the burden of her lineage, only to return a decade later to South Africa just before Apartheid begins to crumble.
You Can't Get Lost in Cape Town was one of the first South African novels to explore the topic of colored lives – particularly of women – in South Africa.
The book mirrors Wicomb's own life as a colored South African who later left and returned – before ultimately moving to Scotland to teach.

Read You Can't Get Lost in Cape Town: Amazon
Join The Uncorked Reading Challenge Today
---
Travel around the world with the Uncorked Reading Challenge. Get the best book and movie recs straight to your inbox. Sign Up Now.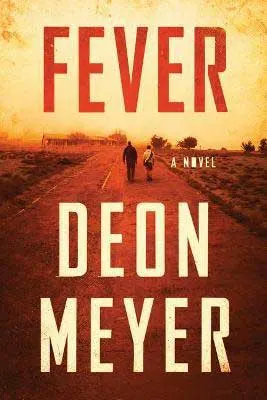 5. Fever by Deon Meyer
This post-apocalyptic tale of survival against the odds is one of those South African novels you'll find hard to put down, especially for fans of dystopian fiction.
After a devastating virus has swept over the planet, young Nico Storm and his father Willem find themselves in a desolate land with very few remaining people.
As they drive from place to place in their truck filled with now-essential supplies, the two must rely on Nico's cool head and superior marksmanship skills, despite his still being a boy.
Eventually, with a little help from other survivors, they manage to start a new community.
This community has an increasing number of new residents. Each member brings something unique to the group: a Cessna plane, a ragtag group of orphans, or seemingly just a tattooed hand.
But unfortunately for Nico and Willem, with more people comes more problems…

Read Fever: Amazon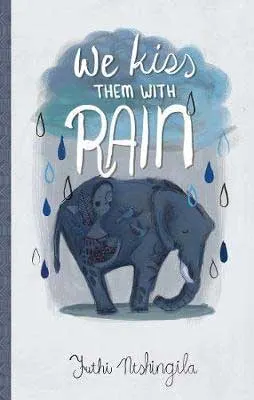 6. We Kiss Them With Rain by Futhi Ntshingila
Although Shakespeare never wrote any books about South Africa, there is a lot for fans of his to appreciate in this modern-day fairytale, whether you like tragedies or comedies.
Something has happened to 14-year-old Mvelo. It's not talked about, but it's very much the elephant in the room.
Before now, Mvelo had been living happily with her mother and her mother's lawyer boyfriend.
Now, though, things have taken a turn for the worse, and not just because Mvelo's mother is dying of AIDS.
But, as fate would have it, through various chance meetings and happenstance, Mvelo is being offered the opportunity to change her fate, and perhaps turn this tragedy into a comedy – or at least a happily ever after.
Set in the vivid environment of a squatter camp outside of Durban in South Africa, We Kiss Them With Rain is one of the most well-crafted and in-depth South African books that covers love and loss, the real and the façade, and guides the reader on a journey of which is which.

Read We Kiss Them With Rain: Amazon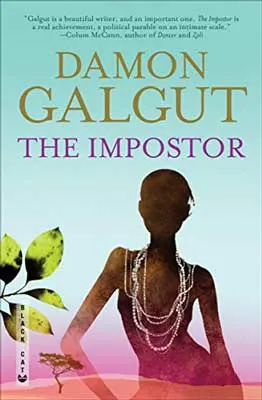 7. The Impostor by Damon Galgut
Adam Napier is homeless, alone, and looking for a fresh start away from Johannesburg.
He moves into an old rural abandoned house in Karoo where he has one neighbor, a man named Blom with secrets of his own.
But Adam can't run from people forever, and soon Kenneth Canning, an unsavory childhood acquaintance and his wife, Baby, come knocking.
Canning's lifestyle is intoxicating to Adam – but it comes at a price.
Like most of Galgut's work, The Impostor explores the line between loneliness and desperation.
It is one of the best books about South Africa's post-Apartheid state and the rampant government failings and corruption that came with the political shift.
We personally think The Beautiful Screaming of Pigs about a gay man recovering from his time in the South African army is Galgut's best, but the book takes place predominantly in Namibia rather than South Africa.

Read The Impostor: Amazon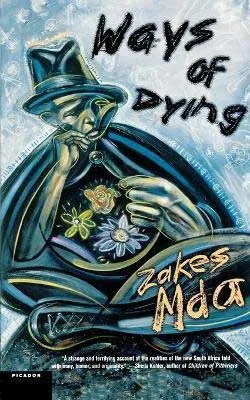 8. Ways of Dying by Zakes Mda
Two years after it was first published in 1995, Zakes Mda's debut South African novel Ways of Dying was awarded the prestigious M-Net Literary Award.
The book follows Toloki, a "professional mourner." Toloki operates in an unnamed city in South Africa, five years after the first post-Apartheid elections.
We see him attend many funerals – always dressed in a dignified yet threadbare suit complete with cape and battered top hat – as he comforts the relatives of those who have died due to the city's crippling poverty, crime, or racial hatred.
During a Christmas Day funeral, Toloki encounters Noria, whom Toloki knows from his home village.
Together, they attempt to help heal each other's pasts and the pasts of many of their acquaintances.
As we read about their lives and those around them, Mda weaves together narrative and magical realism to create a very similar depiction to the South Africa we know today.

Read Ways of Dying: Amazon
9. Down Second Avenue by Es'kia Mphahlele
If you're looking for South African books that serve as an alternative to Nelson Mandela's already widely-known autobiography, this seminal memoir of life in Apartheid South Africa will fill that void.
"Imaginative," "rhythmic," "vivid," "graceful," and "unapologetic."
These words have been used to describe Es'kia Mphahlele's groundbreaking and inspirational memoir, which showcases the author's experiences growing up in segregated South Africa.
Covering the daily life of severe poverty and brutal police surveillance, Down Second Avenue was originally banned upon its release in 1959 for its negative portrayal of and protest against Apartheid.
Today, having been nominated for a Nobel Prize in 1969, it is held as a staple of South African literature.

Read Down Second Avenue: Amazon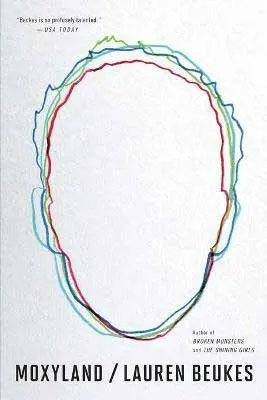 10. Moxyland by Lauren Beukes
This cyberpunk dystopian novel features not one, but four protagonists, with each character narrating their experiences living in near-futuristic Cape Town, South Africa.
One is a passionate revolutionary figure, whose anti-system activities bring him into conflict with corporations and corruption. The second is a corporate worker, orphaned after her parents both die of AIDS.
Our third protagonist is an art school dropout who agrees to be injected with experimental nanobots so that she can continue her work.
The last is a narcissistic 24-hour gamer who begins to blur the lines between games and real life.
Moxyland is a highly original, multi-thematic novel, and anyone looking for an alternative take on books set in South Africa will find this very creatively satisfying.
If you enjoy Beukes' writing, her novel The Shining Girls is perfect for lovers of time travel books.

Read Moxyland: Amazon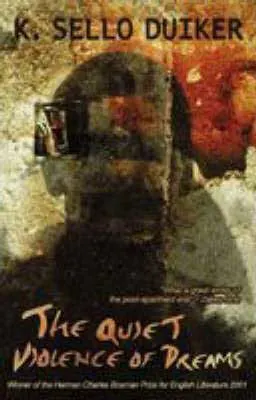 11. The Quiet Violence of Dreams by K. Sello Duiker
This is one of the more topically adventurous South African books on this list.
The Quiet Violence of Dreams follows the activities of Tshepo, a young student who operates in the more cosmopolitan South African neighborhoods where alternative lifestyles are tolerated.
Following an incident that sees him committed to a Cape Town mental institution, he escapes, is returned, completes his rehabilitation, and then terminates his studies.
From here, he finds and loses both relationships and employment, eventually taking work at a massage parlor out of desperation, adopting the pseudonym 'Angelo.'
But under a false name, perhaps Tshepo will discover his own truth – about himself, his sexuality, and his place in the world.

Read The Quiet Violence of Dreams: Amazon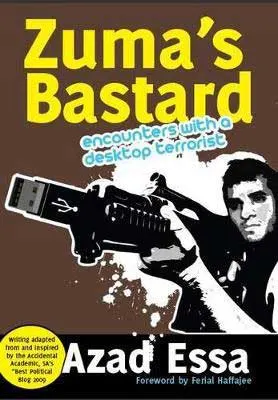 12. Zuma's Bastard by Azad Essa
This amazing political commentary never became the runaway success it deserved to be!
Zuma's Bastard is a collection of essays about politics, religion, race, identity, and power in a post-9/11 world.
From his experiences flying with a beard to his controversial digs at former South African president, Jacob Zuma, Essa whip-smart commentary remains relevant and necessary.
Although not all of the essays are strictly about South Africa, the topics are things that affect all South African youth, especially those who are not white.
Adapted from Essa's old blog "Accidental Academic" on the site Thought Leader, this is still one of the best political commentary books about South Africa currently out there.

Read Zuma's Bastard: Amazon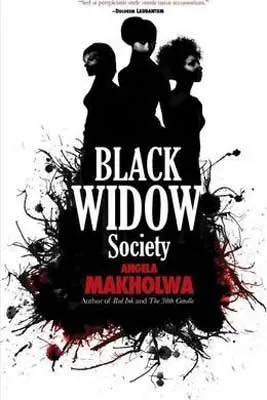 13. Black Widow Society by Angela Makholwa
As Apartheid ended, the Black Widow Society was established to help protect women from abusive husbands… by removing them from the equation.
Nkosazana, Talullah, and Edna know the terror of an abusive husband. They are determined to save as many women from the same fate as possible.
They've even hired an ex-convict as a bodyguard and hitman to help take care of things.
But the pasts and secrets of the trio, as well as those of their fellow survivors, threaten to undo everything they've worked for if they can't get it all under control.
Makholwa delivers one of the best books set in South Africa for crime and thriller aficionados and exposes the country's sexism and gender politics along the way.

Read Black Widow Society: Amazon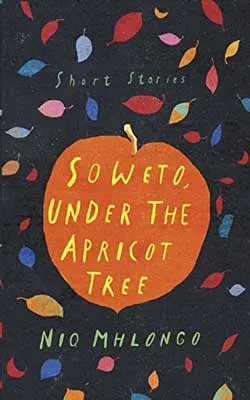 14. Soweto, Under the Apricot Tree by Niq Mhlongo
If the apricot trees of Soweto could talk, what stories would they tell? And would they be bittersweet, like the fruit they bear?
This is the central theme of this collection of short stories from Soweto-born author Niq Mhlongo.
With tales that cover, among other things, a private dancer in love, vengeful football fans out for blood, a sangoma with a remedy for theft, and a politician obsessed with his mistress' manicure, Mhlongo entwines life and death, and the real with the surreal.
The stories in South African books such as these bring a real vibrancy to the settings they take place in.
Every new character and landscape arrive rich and fully formed in the mind of the reader.

Read Soweto, Under the Apricot Tree: Amazon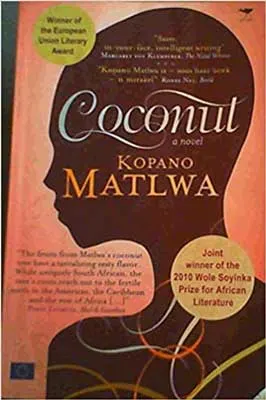 15. Coconut by Kopano Matlwa
Coconut is narrated by Fikile and Ofilwe, two Black girls from different but overlapping worlds. Both struggle to accept and relate to their Blackness.
From the outside, Ofilwe (Fifi) has it all. She is well off and privileged, attends a good school, and wants for nothing material. But she is an outsider at school and feels equally disconnected at home.
Ofilwe cannot speak sePedi, her mother's native tongue, and her mother struggles with English straining communication.
Conversely, Fikile (Fiks) grew up in poverty and abuse. Her dream is to grow up and become white. She abhors everything to do with her Blackness and looks down on those who embrace it or are not actively trying to shed it.
Coconut is one of the best books set in South Africa for young readers.
It is a unique and unnerving look at identity and growing up Black in white suburban neighborhoods in post-Apartheid South Africa where everyone is equal under the law, but not always in the eyes of its citizens.

Read Coconut: Amazon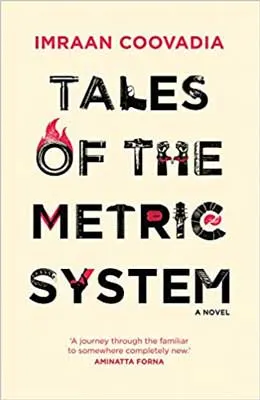 16. Tales of the Metric System by Imraan Coovadia
South African novels don't often come more complex and intricate than this.
Imraan Coovadia weaves together a cast of many characters across several decades in South Africa's turbulent history, focusing on ten specific days scattered from 1970 right up to the present day.
Tales of the Metric System, which uses South Africa's transition from Imperial to metric measurements as its driving mechanism, features incredibly diverse perspectives.
Encounter someone searching for a missing document and a housewife married to a radical intellectual.
Find a rock guitarist taking his son to meet a revolutionary cousin and the granddaughter of that guitarist who loses her cellphone yet falls in love, twice.
With captivating detail and nuance, Coovadia has crafted a South African novel that depicts his native land from a multitude of different perspectives, while expertly anchoring each aspect of the story together.

Read Tales of the Metric System: Amazon
More South African books from Christine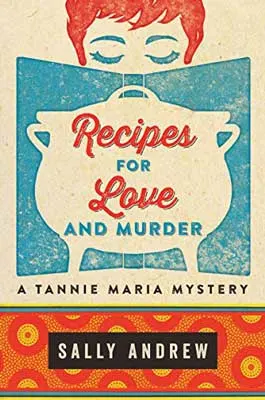 17. Recipes For Love And Murder by Sally Andrew
Warning: This South African novel will make you hungry.
One of our new favorite culinary cozy mysteries, we devoured Recipes For Love And Murder just as Tannie Marie annihilates those South African rusks.
This is the first book in the Tannie Marie Mystery series and is perfect if you covet Alexander McCall Smith's The No. 1 Ladies' Detective Agency novels.
Meet Maria — a recipe columnist asked to switch to love advice. Cleverly, Tannie Maria combines the two in the most heart-warming fashion.
When Tannie Maria receives a letter from a victim of domestic violence, though, her job turns much more serious. When the letter's author is soon found murdered, Tannie Maria is determined to catch her killer.
Along with Tannie Maria's journalistic friends and colleagues, the women relentlessly start their own investigation, putting their lives on the line. Of course, there is endless food and a touch of sincere romance.
For books about South Africa, Recipes For Love And Murder promises to make you hungry, warm your heart, and transport you to Klein Karoo, South Africa — a more rural area of the country.
Readers will especially love the South African recipes from the story written out at the back of the book along with a glossary of terms.
You can smell the food while the landscape radiates off of the pages.

Read Recipes For Love And Murder: Amazon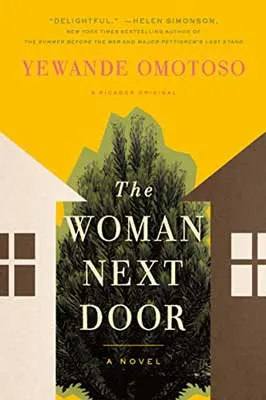 18. The Woman Next Door by Yewande Omotoso
One of the most highly praised South African novels and an award-winning finalist, The Woman Next Door is perfect if you enjoy books about neighborhoods and are looking for a slower-paced, contemplative read.
Through Hortensia and Marion's relationship, readers learn more about Apartheid in South Africa and reparations – which is how the story begins.
Marion's husband has recently passed away, leaving her destitute. Her children seem to despise her, and as a white woman, she fails to see her own racist beliefs or acknowledge systematic racism.
Yet, Marion lives in a world heavily influenced by colonialism, slavery, class, and racial tensions. This is why Marion's Black neighbor, Hortensia, finds her particularly grotesque.
Yet, Hortensia has her own faults, allowing her husband's affair to brew an unstoppable bitterness and hatred within her — one that thrives even upon his passing.
When Hortensia's home renovation accidentally makes Marion's home uninhabitable, the two become housemates. To their surprise, they both need each other and have a lot to learn.
How did these two successful women become who they are — for both the good and bad?
For books set in South Africa, The Woman Next Door embraces female friendship and is a poignant reflection on timely issues and racism.
Uncover even more books about newfound friends.

Read The Woman Next Door: Amazon
Save These South African Books For Later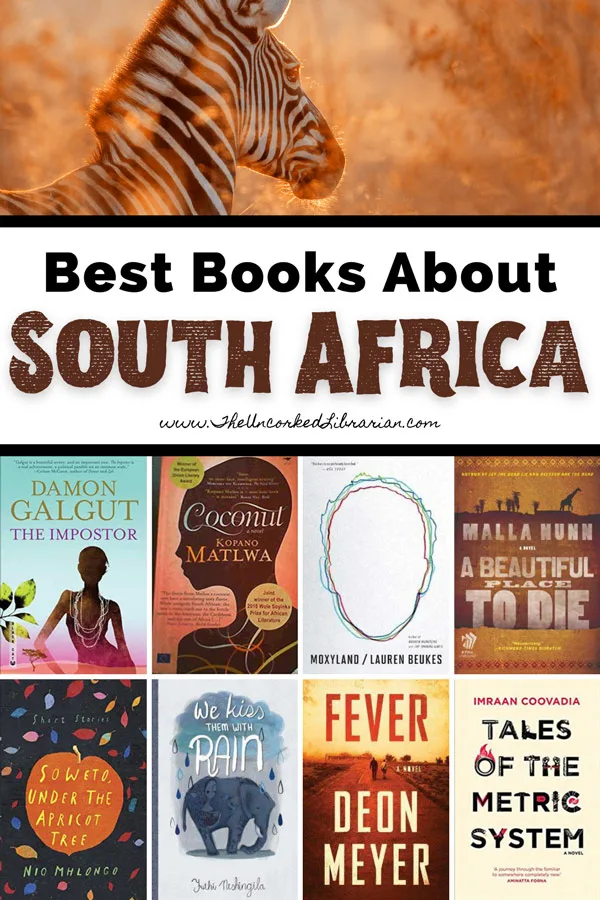 Find some of these South African novels here:
1. Book of the Month: Get the month's hottest new and upcoming titles from Book of the Month. You might snag an early release or debut author. Along with selecting a book a month, find terrific add-ons, both trendy and lesser-known titles.
2. Audible Plus: From Amazon, listen to Amazon Originals, podcasts, and audiobooks. They add new titles every week.
3. Amazon Prime: Don't miss Amazon First Reads – early access to Kindle books. Get fast delivery as well as movies, music, Originals, shows, and more.
4. Or, start your trial of Amazon Video for movies and tv series on demand.

Thank you to TUL contributor, Dagney McKinney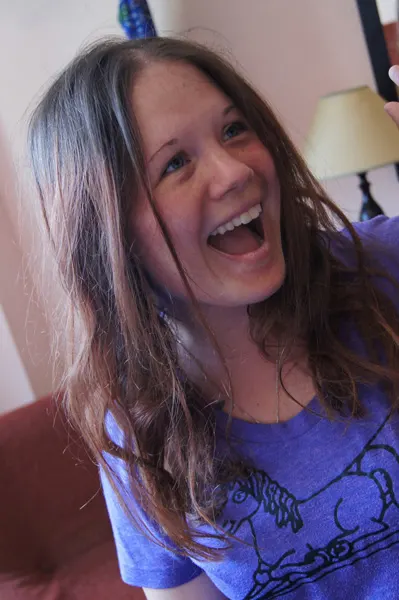 Dagney (pronouns: any) is a neurodivergent writer who loves all things macabre and weird. She likes outrageously spicy food, long walks through graveyards, and historical tangents. You'll most likely find her wandering around somewhere quiet or underground, buying salt, or whispering to camels.
What are your favorite books set in South Africa?
What books set in South Africa do you enjoy? What are your favorite nonfiction books about South Africa? Lastly, who are your favorite South African authors? Let us know in the comments.
For More Books Set In Africa, Head Here:
Books About & Set In Nigeria
Best Books About Kenya
Ghana-based Books
Egypt Books
Read Across Africa
This reading list is also a part of the 2022 Uncorked Reading Challenge.