Explore fantastic books about Nigeria as well as popular and famous Nigerian novels and authors to read before you go.
Are you searching for books set in Nigeria to read before you travel there?
We just love picking up destination books to transport us abroad, setting the backdrop as well as teaching us more.
Below, uncover Nigerian books that showcase the effects of colonialism, war, immigration, and migration. Oftentimes, these books also teach us about identity, trauma, grief, friendship, family, love, and marriage.
Then, find popular Nigerian novels about the LGBT community, magic, polygamy, and, well, murderous sisters…
We loved fictional Nigerian books like Ties That Tether (romance), The Death Of Vivek Oji (LGBT+), and My Sister, the Serial Killer (slasher noir).
Lastly, meet popular Nigerian authors to add to your reading list, including Oyinkan Braithwaite, Chimamanda Ngozi Adichie, Chinua Achebe, and Akwaeke Emezi.
Be sure to let us know your favorite books by Nigerian authors in the comments. We are always adding to our reading lists. Let's get started!
Discover even more books set, about, and from Africa.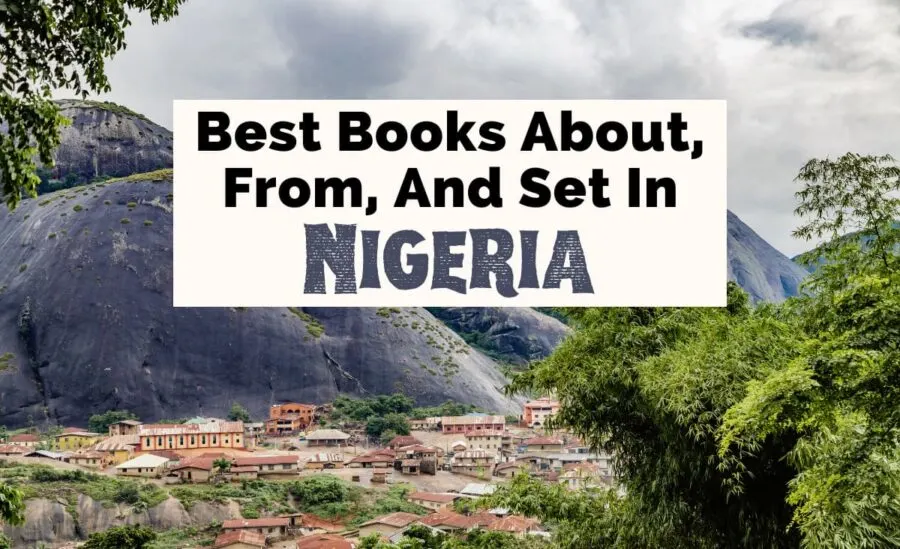 Find even more great Nigerian books here:
Best Books About Nigeria & Nigerian Culture And History
Skin of the Sea by Natasha Bowen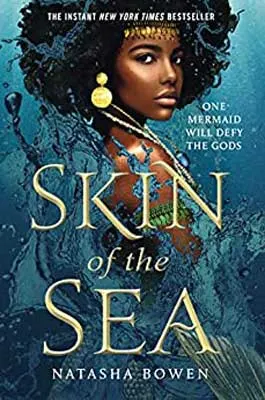 From Nigerian-Welsh author, Natasha Bowen, find a mermaid tale rooted in Western African mythology.
The goddess Yemoja transforms Simidele into a Mami Wata when her captors throw her into the ocean, killing her.
While grateful and tasked with the important job of seeing equally discarded souls back home, Simi can't seem to let go of her human roots.
When Simi finds Kola dying in the water, she has to save him. She has no idea how such an action will upset the Supreme Creator, Olodumare, risking the extinction of the Mami Wata.
Kola and Simi begin a dangerous journey to save all that they know and love while also falling for each other, which as you can imagine, breaks another rule.
Books about Nigeria and West African mythology, culture, and history don't get any more engrossing than Skin of the Sea.
Behind the world of mythical beings, fairies, and temperamental gods, witness the horrors of the slave trade.
Read Skin of the Sea: Amazon | Goodreads
Half Of A Yellow Sun by Chimamanda Ngozi Adichie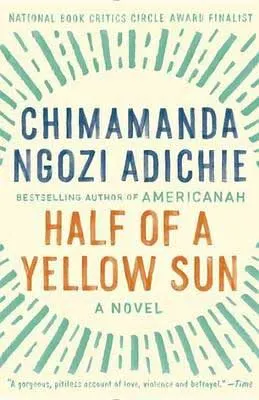 Said to be one of the best historical fiction books about Nigeria, Half of a Yellow Sun portrays Biafra's struggle to become an independent republic in the 1960s.
The novel shares just one part of Nigeria's tumultuous history after British Independence and the Nigerian Civil War, or the Biafran War.
Follow Ugwu, Olanna, and Richard: Ugwu works for a University professor, Olanna is the professor's mistress, and Richard is a timid British man.
With the advancement of the Nigerian troops, all three must run for their lives to survive.
Half Of A Yellow Sun is a powerful and slow-burn story about colonialism, race, power, class, and love.
Uncover even more books with the color yellow in the title.
Read Half Of A Yellow Sun: Amazon | Goodreads
Ties That Tether by Jane Igharo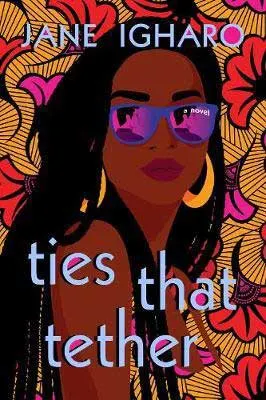 One of the best newer Nigerian books on this reading list – and for romance lovers – Ties That Tether follows Azere as she battles marrying outside of her culture.
Born in Nigeria, Azere and her family move to Canada. On her father's deathbed, she promises him that she will marry an Edo man, which is not so easy in Canada.
Enter gorgeous and sincere – and white – Rafael during a one-night stand. Rafael turns out to be Azere's new coworker, and for many reasons, she cannot let him go.
Azere must determine how to celebrate her Nigerian heritage while remaining true to her heart, even if her mother disowns her. Not to mention that Rafael has a few secrets of his own.
A poignant multicultural romance about love, Igharo examines the battles interracial couples face in themselves and within their families.
Azere is a strong but loyal woman who cannot say no to her stubborn mother.
For fictional books about Nigeria, readers learn more about Nigerian culture along with Rafael. Themes of forgiveness and love encase the plot.
Read Ties That Tether: Amazon | Goodreads | Book Information
Things Fall Apart by Chinua Achebe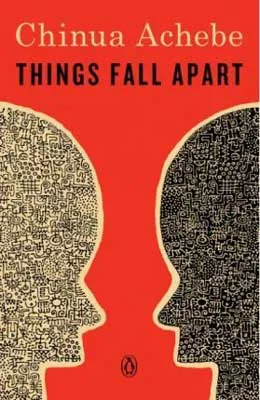 One of the must-read Nigerian novels and series includes Chinua Achebe's The African Trilogy.
The first of the three books, Things Fall Apart portrays European colonialism and its effects on the people of Nigeria.
Things Fall Apart was first published two years before Nigerian Independence from the British in the 1950s and focuses on pre-colonial life.
Okonkwo is a successful farmer – and self-made man – with a family of three wives and many children.
Anger and fear rule his life, though, and readers watch Okonkwo's reactions as a new power takes over.
Things Fall Apart is also said to be "one of the most beloved novels" by The Great American Read, and Barack Obama called it a "true classic of world literature."
Read Things Fall Apart: Amazon | Goodreads
More Books By Nigerian Author, Chinua Achebe:
The Secret Lives of Baba Segi's Wives by Lola Shoneyin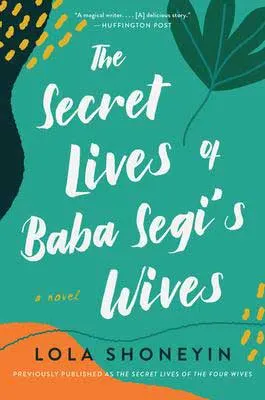 A story about polygamy in modern-day Nigeria, Nigerian poet and writer, Lola Shoneyin, shares the complex life of family politics and polygamous marriages.
Baba Segi isn't the most desirable of husbands, but his wives all feel that he has saved them from worse fates.
His newest wife, Bolanli, who is educated, upsets the dynamics of his three other wives.
Bolanli cannot conceive, though, and when the other wives attempt to push her from the home, their household falls further apart.
Most exciting for the Nigerian books on this reading list, The Secret Lives of Baba Segi's Wives is set to become a Netflix TV series.
You know we just love a good book-to-movie adaptation.
Read The Secret Lives of Baba Segi's Wives: Amazon | Goodreads
Even More Books On Nigeria Life, Culture, & History:
Under The Udala Trees by Chinelo Okparanta – A novel inspired by Nigerian folktales, watch as Ijeoma struggles toward selfhood while Nigeria recovers from war and prejudices.
Welcome to Lagos by Chibundu Onuzo – Not wanting to kill innocent civilians, Chike Ameobi travels to Lagos and straight into a scandal involving the education minister. Chike pulls together a group of runaways that all want the chance at a better life.
Aké: The Years of Childhood by Wole Soyinka – Nobel Prize-winning Soyinka shares growing up in a Yoruba village in Western Africa before WW2.
Where can you wander next around the African continent? Travel to South Africa with these books.
The Death Of Vivek Oji by Akwaeke Emezi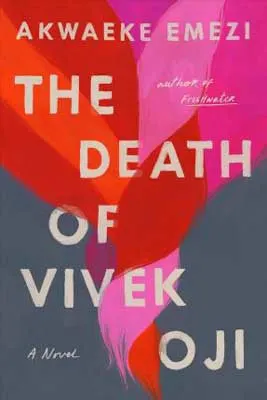 For the best books of 2020, The Death of Vivek Oji is one of the must-read LGBTQ+ books set in Nigeria.
You will feel the ambiance and culture of Nigeria in every chapter.
The story begins with the death of Vivek Oji. His naked and bleeding body lay across his mother's doorstep. No one knows how this cruel tragedy happened.
Throughout the novel, Vivek battles what he feels like inside versus the outside appearances he must keep up for society.
Within the safety net of his cousins' and childhood friends' homes, Vivek finds the love, acceptance, and freedom to express himself.
Readers learn the meaning of community as well as what happens when people refuse to recognize and celebrate our differences.
Kavita, Vivek's mom, is an essential and moving character, and Vivek's courage is beyond inspiring. The relationships both gripped and broke our hearts.
The Death of Vivek Oji is one of our favorite contemporary books about Nigeria as well as a strong friendship novel.
These days, nonbinary Nigerian author Akwaeke Emezi is an "always-read" author for us. They will touch the core of your heart and soul.
The Death Of Vivek Oji: Amazon | Goodreads | Book Information
More Nigerian Novels From Akwaeke Emezi:
Yinka, Where Is Your Huzband? by Lizzie Damilola Blackburn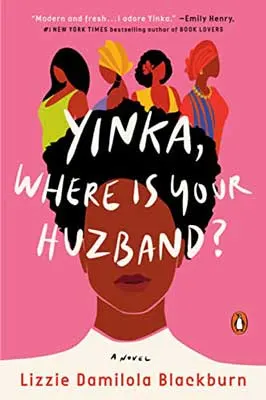 In any culture, it's an age-old (and tired and dated) question meant to make people feel terrible and pressured, "Yinka, where is your huzband?"
But of course, when you are career-driven, have meddling but sweet aunties, and everyone else around you is getting married, this pressure can be immense.
That's exactly the situation Yinka – a Nigerian woman living in Britain – finds herself in – and she's been saving herself for true love.
Now searching for a wedding date and equipped with a spreadsheet, Yinka sets out on a journey to find love.
But does she need love from a partner more than she needs to learn to love herself?
For fictional books about Nigeria, you'll love this feel-good, rom-com that tackles deeper themes of racism, sexism, and navigating multiple cultures.
Read Yinka, Where Is Your Huzband?: Amazon | Goodreads
Best Books Set In Nigeria
My Sister, the Serial Killer by Oyinkan Braithwaite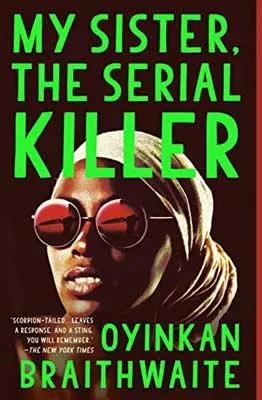 How can such a dark Nigerian novel – and terrific fictional serial killer book – also be so witty, polished, and humorous?
One of the most fast-paced and deeply devourable sister books you'll ever read, My Sister, the Serial Killer is well worth all of the awards and hype.
Korede has been looking out for her sister, Ayoola, her entire life, which translates to knowing how to use bleach and gloves as well as carrying dead bodies down the stairs without getting caught.
Ayoola is a serial killer, not that you'd expect it with her radiant beauty and charm.
And even though all of Ayoola's boyfriends end up dead – with little proof that they deserved it – it's hard to see her as anything but a young woman who loves posting on social media and listening to music on her sister's bed.
When Ayoola starts to fall for Korede's own love interest, a handsome doctor at the hospital, Korede cannot let this relationship continue. Or the killing…
Not to mention that the man in a coma she whispers her darkest secrets to could potentially wake up one day.
One of our all-time favorite Nigerian novels, explore sisterly love, familial protection (and failure), murder, and violence.
See the effects of trauma and childhood abuse in one thrilling and debut modern noir, begging the question, who is worse: the killer or the enabler?
Read My Sister, the Serial Killer: Amazon | Goodreads
Purple Hibiscus by Chimamanda Ngozi Adichie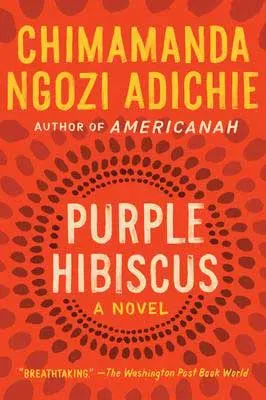 Set in Enugu, Nigeria, brother and sister – Kambili and Jaja – live sheltered yet wealthy and privileged lives.
Although their home situation looks fortunate from the outside, their father, Eugene, is a cruel religious fanatic who dictates their lives.
Against the backdrop of a military coup, Eugene allows his sister to shelter the children, where they struggle to adapt to a different type of family life and values.
It is here that Kambili falls in love with a celibate priest.
Set amid both domestic and political tension and violence, Purple Hibiscus is a coming-of-age story and one of the best books about Nigeria where the imagery seeps off of the pages.
Read Purple Hibiscus: Amazon | Goodreads
More Nigerian Books From Chimamanda Ngozi Adichie:
Children Of Blood And Bone by Tomi Adeyemi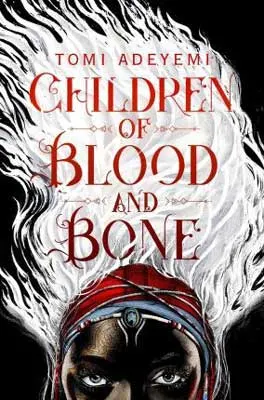 If you are looking for YA fantasy books set in Nigeria, don't miss Children Of Blood And Bone – the first in the Legacy of Orisha series.
We loved this fast-paced romance and thriller set in Ilorin.
One night, all of the magic in Orïsha disappears as the king orders all of the maji dead.
Zélie Adebola sets out against the monarchy to bring back the magic. Zélie is caught off guard when she begins falling for one of the enemies.
Children Of Blood And Bone will most appeal to readers who enjoy stories about star-crossed lovers paired with heavier and emotional themes of racism, culture, and faith.
Children of Virtue and Vengeance is the second is this YA series.
Read Children Of Blood And Bone: Amazon | Goodreads | Book Information→
Akata Witch by Nnedi Okorafor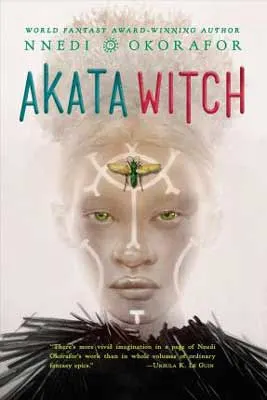 One of the best books set in Nigeria for younger readers, witch lovers, and Harry Potter fans, be sure to pick up Akata Witch.
Magic meets feminism and friendship in this fast-paced fantasy world. And like Children Of Blood And Bone, Akata Witch is also a book about racism.
Born in America but Nigerian, Sunny and her overprotective family move back to Nigeria.
Sunny is bullied in school for being an albino and feels like an outcast until she meets three new friends – all bound together by powerful secrets.
Sunny and her friends must stop an evil and magical criminal before it's too late.
Find another one of Nnedi Okorafor's books, Remote Control, on our Ghanaian novels reading list.
Read Akata Witch: Amazon | Goodreads | Book Information
Even More Nigerian Novels:
Join The Uncorked Reading Challenge Today
---
Travel around the world with the Uncorked Reading Challenge. Get the best book and movie recs straight to your inbox. Sign Up Now.
Famous & Popular Nigerian Authors
Chinua Achebe
Chinua Achebe was born in 1930 and passed away in March 2013. He was an acclaimed Nigerian novelist, poet, professor, and critic. He published his first novel, Things Fall Apart in 1958 and helped revive African literature.
Ayọ̀bámi Adébáyọ̀ is an award-winning Nigerian author. She holds BA and MA degrees in Literature in English from Obafemi Awolowo University, Ife, and an MA in Creative Writing from the University of East Anglia. Stay With Me is her debut novel.
Tomi Adeyemi is a Nigerian-American author. Children Of Blood and Bone was her first YA bestselling fantasy novel and is set to become a movie. She is a Harvard University graduate.
Chimamanda Ngozi Adichie is an award-winning and bestselling author who grew up in Nigeria. She is also a TED Talk speaker and MacArthur Foundation Fellow.
Abi Daré
Abi Daré is an award-winning Nigerian author who grew up in Lagos. She now resides in the UK with her family. Daré holds an MSc in International Project Management from Glasgow Caledonian University and an MA in Creative Writing from Birkbeck, University of London.
Akwaeke Emezi is an artist and award-winning writer. Born in Umuahia and raised in Aba, Nigeria, they write nonfiction, fiction, and YA books. Emezi is an advocate for Black Trans rights.
Similar to Azere in Ties That Tether, Jane Abieyuwa Igharo was born in Nigeria and moved to Canada. Igharo holds a journalism degree from the University of Toronto. Ties that Tether is her debut novel.
Nnedi Okorafor is an award-winning Nigerian-American sci-fi and fantasy author for adults and children. Nnedi has a Ph.D. in literature and two Master's degrees in journalism and literature.
Wole Soyinka
Akinwande Oluwole Babatunde Soyinka, or Wole Soyinka, is a 1986 Nobel laureate. He grew up in Abeokuta, in Western Nigeria, and is a Nigerian playwright, actor, poet, and essayist. Soyinka wrote in English. Yoruba myths, his life in exile and prison, and politics influenced his writings.
Grab all of your favorite Nigerian books here:
Save Your Favorite Nigerian Books For Later: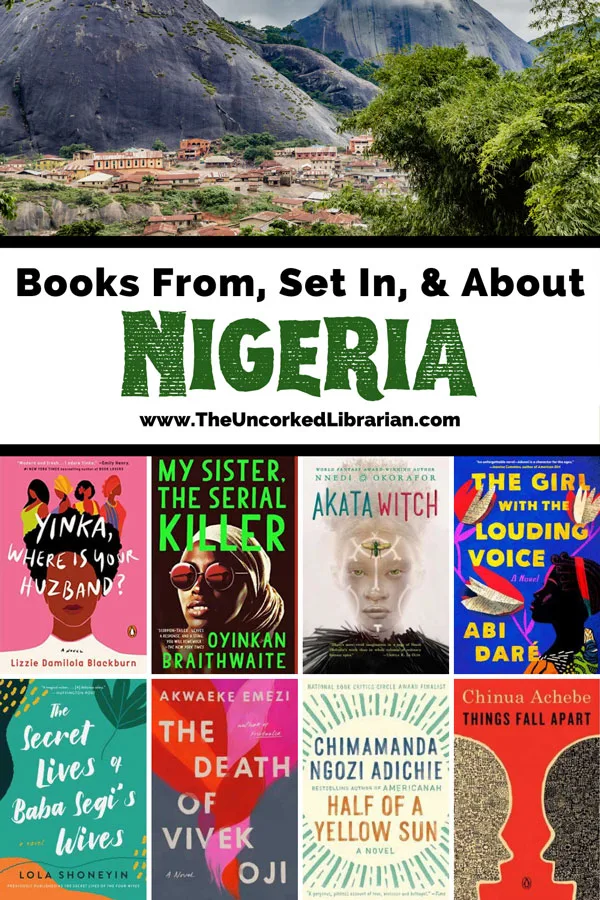 What other books about or set In Nigeria have you read? Do you have a favorite Nigerian author?
Who are your favorite Nigerian authors, and what Nigerian novels have you read already? What nonfiction books have taught you more? What is on your TBR list? Let us know in the comments.
Related Articles: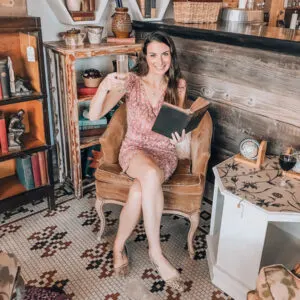 Christine (she/her) is the owner, lead editor, and tipsy book sommelier of The Uncorked Librarian LLC, an online literary publication showcasing books and movies to inspire travel and home to the famed Uncorked Reading Challenge.
With a BA in English & History from Smith College, an MLIS from USF-Tampa, and a U.S. Fulbright Fellowship in Christine's back pocket, there isn't a bookstore, library, or winery that can hide from her. Christine loves brewery yoga, adopting all of the kitties, and a glass of oaked Chardonnay. Charcuterie is her favorite food group.