Travel to Africa with our favorite books about Kenya. Find new Kenyan writers along with the best books set in Kenya to take you there.
If you are hoping to learn more about Kenyan culture or are looking for books to read before visiting Kenya, this reading list should help get you started.
Discover top Kenyan novels from famous and beloved Kenyan authors.
Some of these books even caused quite a stir upon publication. Imagine going to jail with no charges because of the reaction your story incited.
Then, explore the best Kenyan books from popular bloggers and writers along with short stories and noir tales.
Unearth must-read books on Kenya that provide insight into politics and war paired with unique nonfiction books about Kenya and Kenyan life including a beautiful graphic novel.
Our Kenya book list is sure to have something for every type of reader.
So, what books about Kenya should you read to teach you more and take you there? Let's get started.
Travel to Africa with these book lists.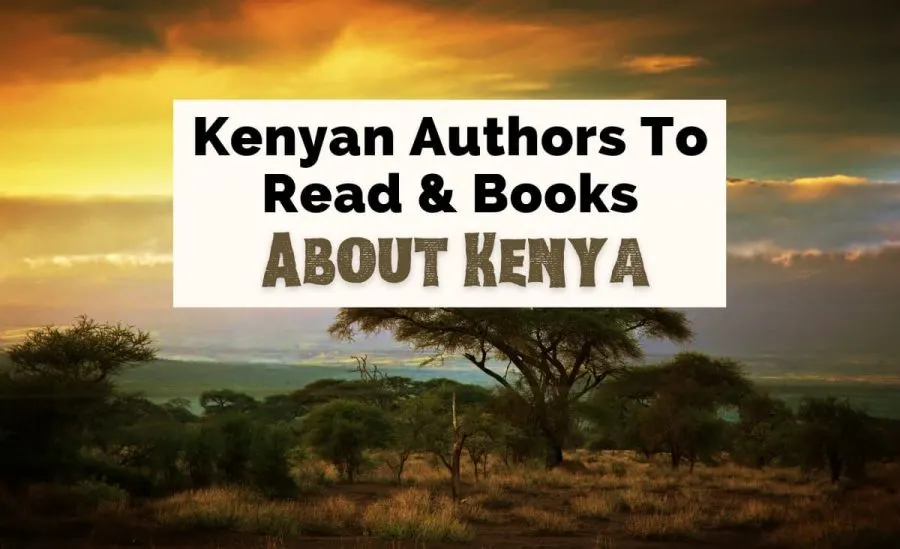 Grab your favorite Kenyan novels here:
14 Must-Read Books About Kenya
By Dagney McKinney
Best Kenyan Novels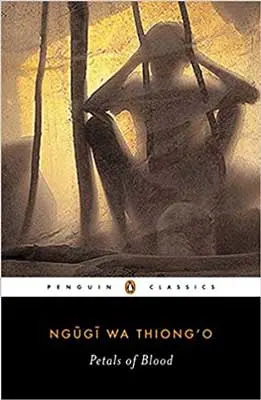 1. Petals of Blood by Ngũgĩ wa Thiong'o
On its first publication in 1977, Petals of Blood caused such a reaction that author Ngũgĩ wa Thiong'o was imprisoned without charges by the Kenyan government.
The story begins with the murder of three African directors of a foreign-owned brewery, who were all killed in a fire.
From there we follow four main protagonists – Munira, Karega, Wanja, and Abdullah – who are all suspects in the apparent murders. They relocate from the city to the small village of Ilmorog.
As each character experiences and adjusts to Kenya's transformation from colonial rule to independence, Ngũgĩ wa Thiong'o weaves together themes of politics, capitalism, the effects of rapid westernization, and the apathy that comes with believing your leaders will simply continue to fail you, again and again.
Ngũgĩ wa Thiong'o is one of the most beloved Kenyan writers, and Petals of Blood is one of the most well-known Kenyan novels – for good reason! Buy a copy of Petals of Blood by Ngũgĩ wa Thiong'o.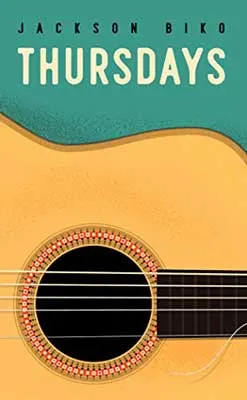 2. Thursdays by Jackson Biko
If you want to read modern Kenyan books about the youth of today and Kenyan culture, read Jackson Biko.
Biko is a popular blogger in Nairobi and one of the most popular contemporary Kenyan writers.
His prose in Thursdays is effortless, like chatting with a friend. You can't help getting pulled into the story.
It's a story about a Nairobi band, the Vina Wira. Most nights they play at a sketchy bar, but on Thursdays, the band tries their luck playing outside a recording label company.
This is a book about a band, but it's also about so much more than that.
In particular, Thursdays is about mental health and how it intersects with modern Kenyan culture. Buy a copy of Thursdays by Jackson Biko.
3. The Havoc of Choice by Wanjiru Koinange
Wanjiru Koinange's novel revolves around the infamous Kenyan election of 2007, which caused such civil unrest that hundreds of people died and thousands more were displaced.
In fact, it is one of the first books about Kenya to address this incident in great detail.
As the election draws near, Kavata's husband Ngugi decides to run for office with the support of her father, a corrupt politician.
As the evils of underhanded political machinations begin to infect her home, Kavata plots to escape before it's too late.
Set in the weeks before, during, and after the election, and following Kavata, her children, and their extended family, The Havoc of Choice reflects on the corruption that blighted Kenyan culture at that time.
The Kenyan novel explores what the course of national healing and rebuilding might look like going forward. Buy a copy of The Havoc of Choice by Wanjiru Koinange.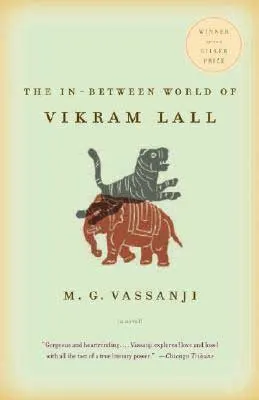 4. The In-Between World of Vikram Lall by M.G. Vassanji
For award-winning books on Kenya, The In-Between World of Vikram Lall is mainly told in flashbacks. While living in exile in Canada, the now adult Vikram Lall contemplates his life.
Vik, as we get to know him, covers his coming of age in Kenya in the early fifties – while the country was struggling towards independence – through the transition from hope to corruption as the sixties became the seventies and eighties.
Throughout all this, Vik and his sister Deepa, grandchildren of an Indian rail worker, struggle to find and understand their place in the world amongst the divisions between Kenyans and the British Empire.
The novel covers in painful detail the strains on their family, the violence of the Mau Mau radicals, and the dangers of involvement in political corruption.
The In-Between World of Vikram Lall is one of the best historical books about Kenya and the Mau Mau Uprisings and their aftermath. Buy a copy of The In-Between World of Vikram Lall by M.G. Vassanji.
Join The Uncorked Reading Challenge Today
---
Travel around the world with the Uncorked Reading Challenge. Get the best book and movie recs straight to your inbox. Sign Up Now.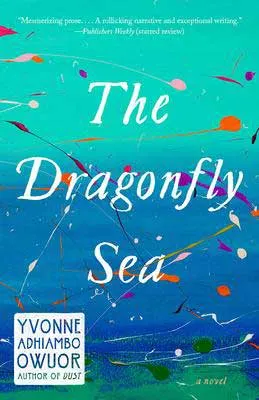 5. The Dragonfly Sea by Yvonne Adhiambo Owuor
Did you know Kenyan has islands? I certainly didn't before picking up The Dragonfly Sea!
Our protagonist, Ayaana, and her mother Munira live on the Kenyan island of Pate.
When an unlikely father figure appears in the form of the sailor Muhidin, things are set in motion which will change the course of Ayaana's life forever.
Because Ayaana has always felt the draw of the sea, and once she grows into adulthood, she will have the chance to set sail towards the Far East.
Ayaana is in search of her ancestors and of learning, before returning home either triumphant or broken. Which emotion it will be, she does not know – she only knows she must go.
The Dragonfly Sea is one of those charming coming-of-age Kenyan novels perfect for anyone who loves books set on islands. Buy a copy of The Dragonfly Sea by Yvonne Adhiambo Owuor.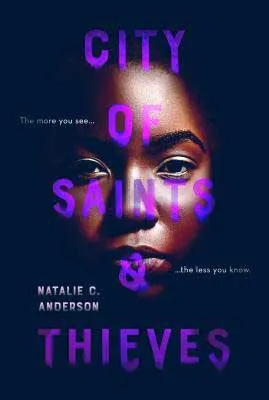 6. City of Saints & Thieves by Natalie C. Anderson
If you're looking for YA books about Kenya, this is a fantastic option – and thoroughly enjoyable even if you don't typically like YA.
Part murder mystery, part revenge thriller, City of Saints & Thieves is a book about Tina, a Congolese refugee in Sangui City, a fictional Kenyan city.
Shortly after they arrive in Sangui City, Tina's mother starts work as a maid for a rich mining family. But when her mother is murdered, Tina becomes determined to prove who did it.
Tina becomes a thief for a local gang in order to survive, befriending others in the same position. But vengeance is always on her mind.
City of Saints & Thieves switches back and forth between Kenya and Congo.
The book reveals glimpses of Tina's life during the Congolese Civil War, weaving in some Congolese and Kenyan politics throughout
But what makes this one of the best Kenyan books is how the country, culture, and people come to life.
Many books set in Kenya written by foreigners can leave the Kenyans themselves feeling flat or one-dimensional.
But Anderson, who has spent many years living in Kenya and working with refugees, does not fall into this trap. Buy a copy of City of Saints & Thieves by Natalie C. Anderson.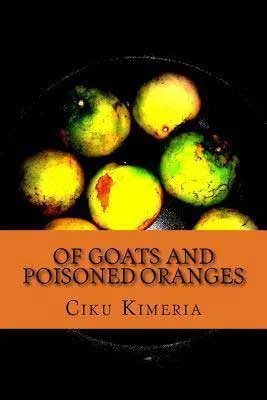 7. Of Goats and Poisoned Oranges by Ciku Kimeria
"It really is a strange situation to find oneself in – that of attending your own funeral."
So begins Ciku Kimeria's powerhouse debut Of Goats and Poisoned Oranges, which is told through vignettes of alternating perspectives.
The book follows Wambui, Njogu, and Nyambura (though theirs are not the only POVs) as their lives inextricably intertwine.
Spoiled and affluent Wambui met Njogu by accident. He was her cab driver one afternoon. Though she rarely engaged with those of a lower class than herself, his charm disarmed her.
And when she married Njogu, she never imagined he would cheat on her with another woman.
Nyambura moved to Nairobi to study and make a career for herself. Instead, the realities of the big city have left her disillusioned and waitressing to make ends meet.
After discovering the affair, Wambui fakes her own death and frames Nyambura for revenge.
If you are looking for the best books on Kenya that show the everyday lives of modern Kenyans and Kenyan culture, Of Goats and Poisoned Oranges is a great option especially as it includes footnotes for Kenyan phrases and events.
With only two books under her belt, Kimeria is already one of my favorite Kenyan writers and I can't wait to see what she puts out next.
Read more books with the color orange in the title. Buy a copy of Of Goats and Poisoned Oranges by Ciku Kimeria.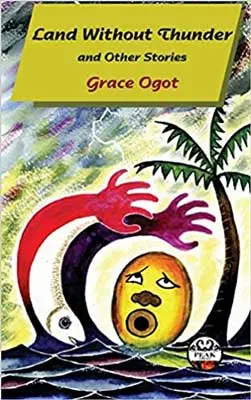 8. Land Without Thunder and Other Stories by Grace Ogot
A lot of love is given to Grace Ogot's contemporaries Ngũgĩ wa Thiong'o (also featured here) and China Achebe (whose works you'll find within these wonderful books about Nigeria).
But outside of Africa – and especially Kenya – we don't give nearly as much attention to Ogot, who was equally prolific and good.
Land Without Thunder is her first collection of short stories, many of which read as fables about Kenyan culture.
The stories show the harsh realities for many Kenyans, especially at the time it was published in 1968.
Each story shows women who must deal with questions of duty, being the perfect wife, womanhood, and independence.
In one story, a woman who has birthed twins gives up one in desperation and must deal with the consequences. Conversely, another mother finds herself defending her child against a persistent snake.
For books about Kenya, this is a must-read. Buy a copy of Land Without Thunder and Other Stories by Grace Ogot.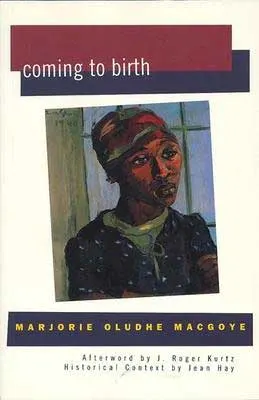 9. Coming to Birth by Marjorie by Oludhe Macgoye
A short, but powerful novel, Coming to Birth tells the story of Paulina who, at 16, travels to Nairobi to live with her new husband, Martin.
Martin is perfect on paper, but in reality, he wants far more control over Paulina's life than she's comfortable giving.
In the background of the book, Kenya is in the midst of its own struggles which begin to parallel their marriage.
Through a violent uprising to Kenya's independence, Paulina begins to discover her own independence, as well.
Coming to Birth is one of the best classic Kenyan books, and shows a different side of Kenyan life. Like Grace Ogot, Marjorie by Oludhe Macgoye is often forgotten outside of Kenya.
Macgoye was one of the most prolific Kenyan writers and was sometimes called "the mother of Kenyan literature."
However, this moniker is a weird one as she was actually a White Englishwoman who married a Kenyan Luo man and integrated herself into Kenyan culture. Buy a copy of Coming to Birth by Marjorie by Oludhe Macgoye.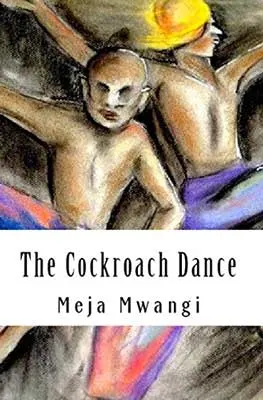 10. The Cockroach Dance by Meja Mwangi
Meja Mwangi is one of the most internationally well-known Kenyan authors, and while his rebellion/underdog tale The Cockroach Dance is set in an unspecified place, that place is seemingly Nairobi in all but name.
The story follows Dusman Gonzaga, a man living in Dacca House. Dacca House is a squalid apartment block that is overrun by cockroaches, poverty, and despair.
His landlord, the cruel and heartless Tumbo Kubwa, owns the entire building and demands too much rent for the tenants to handle.
In an attempt to force him to lower the rent, Dusman tries to convince the other occupants of the apartment block to boycott payment to Kubwa.
However, his fellow neighbors are a mixture of conmen, witch doctors, garbage collectors, and hawkers, to name but a few.
Some are wise, some are mad, but all of them balk under the pressure and leave Dusman standing in protest alone.
But this only forces Dusman to enact a plan so devious that no one will be able to escape it.
The Cockroach Dance is one of the best Kenyan novels about the struggles of the working class in post-independent Kenya. Buy a copy of The Cockroach Dance by Meja Mwangi.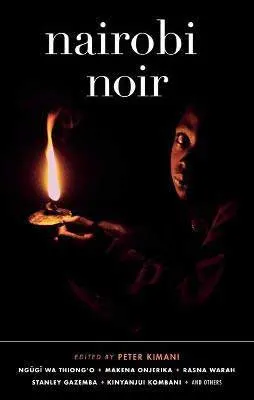 11. Nairobi Noir edited by Peter Kimani
I love the Akashic Noir series. These books are a great introduction to cities around the world with crime stories written by locals. And Nairobi Noir is no exception!
The collection covers everything from refugees, grief queerness, and Kenya's Indian community. It's easily one of the best books set in Kenya to introduce you to its literary greats.
Within these pages, you'll find a diverse collection of noir stories from a wide range of Kenyan authors – many of whose work is nearly impossible to find outside of Africa, or sometimes just Kenya.
Each story focuses on one specific location within Nairobi, showcasing different sides of the city.
This also makes it one of the books to read before visiting Kenya as it will give you a sense of the city and its different neighborhoods. Buy a copy of Nairobi Noir.
Honorable Mention: Editor Peter Kimani's novel, Dance of the Jakaranda, is another one of the best contemporary books on Kenya.
The book is about Kenya's independence from Great Britain and combines Kenyan history with traditional storytelling.
Nonfiction Books On Kenya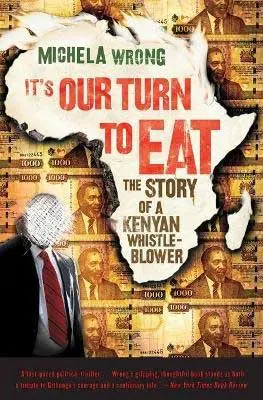 12. It's Our Turn to Eat by Michela Wrong
It's Our Turn to Eat by Michela Wrong is a nonfiction book that reads and feels like the plot of a thriller.
One morning, Michela Wrong's friend John Githongo arrives on the doorstep of her London flat, having fled Kenya amidst trying to end the corruption in its government in the 2000s.
He was tailed to England by Kenyan intelligence; there is a smear campaign against him back home.
What are they going to do?
Written with great skill, this eye-opening tale of one man's decision with enormous ramifications is one of the best books about Kenya that lifts the veil on not just the political pitfalls and misdeeds in Kenyan culture, but in the world as a whole. Buy a copy of It's Our Turn to Eat by Michela Wrong.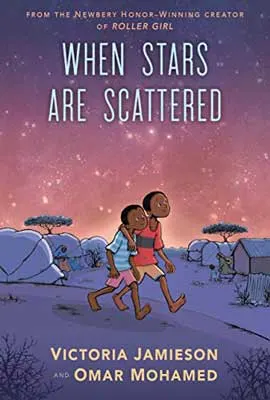 13. When Stars Are Scattered by Victoria Jamieson and Omar Mohamed
Set in Dadaab, the largest refugee camp in Africa (and third largest in the world), When Stars Are Scattered is one of the best books about Kenya for kids.
Although we do not see Kenya outside of the camp, Dadaab stories are an important part of Kenyan literature that is often overlooked or forgotten.
This heartwarming tween and teen graphic novel tells the story of Omar and his nonverbal younger brother, Hassan.
The brothers are Somali refugees who managed to escape during the Somali Civil War.
Unfortunately, their father is dead and they were separated from their mom while escaping.
Omar just wants a normal life. He goes to school, looks after his brother, and dreams of life in the USA. But as more and more time in the camp passes, his dreams of starting over begin to fade.
Victoria Jamieson gets top billing for this beautiful graphic novel as the artist, but it is Omar Mohamed's story. Buy a copy of When Stars Are Scattered by Victoria Jamieson and Omar Mohamed.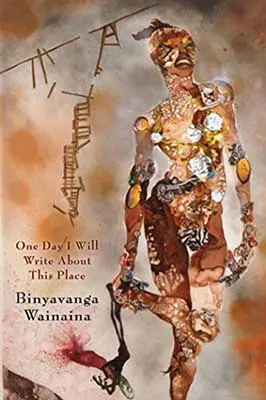 14. One Day I Will Write About This Place: A Memoir by Binyavanga Wainaina
With poignancy and impressive attention to detail, Binyavanga Wainaina has created one of the most compelling books about Kenya through the account of his life and travels in his native land.
Wainaina tells of a childhood spent out of sync with his environment.
He brings to life the sights and sounds he encountered on a daily basis: the ever-present happy laughter of his brother and sister, the bicycle bells and mechanics of Nairobi, and the hairdryers of his mother's salon.
From here we follow along as he moves from schooling to his attempts to achieve higher education in South Africa, his mother's religious period, and his travels around Kenya.
Eventually, he wins a writing prize, and suddenly – with a career not previously considered an option – he is perhaps able to finally begin to make sense of the world and his place within it.
It is not insignificant to note that Wainaina's homosexuality is only ever alluded to, as opposed to being directly explored.
Wainaina himself has referred to this aspect of his life as a "lost chapter" from the memoir as he did not publicly come out until 2014, three years after publication. Buy a copy of One Day I Will Write About This Place: A Memoir by Binyavanga Wainaina.
Save Your Favorite Kenyan Books For Later: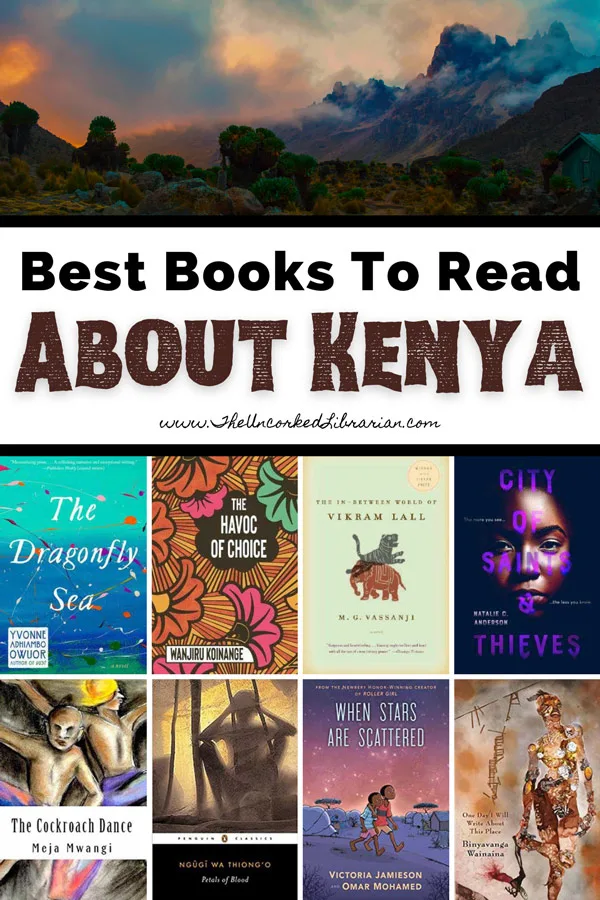 Grab the best books on Kenya here:
Thank you to TUL contributor, Dagney McKinney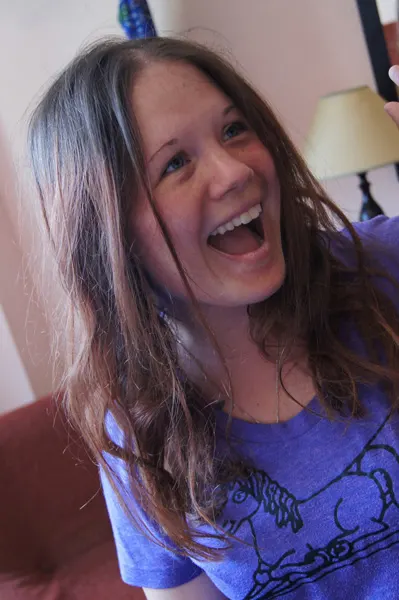 Dagney (pronouns: any) is a neurodivergent writer who loves all things macabre and weird. She likes outrageously spicy food, long walks through graveyards, and historical tangents. You'll most likely find her wandering around somewhere quiet or underground, buying salt, or whispering to camels.
What are your favorite books set in Kenya? How about top beloved Keyan writers and authors?
What books on Kenya do you enjoy? Who are your favorite Kenyan writers?
Which of these Kenyan books helped teach you more about Kenyan culture and history? Are there any that we should add to our TBR list? Let us know in the comments.
More Africa-Based Reading Lists:
Books That Take Place In Nigeria
South African Novels To Take You There
Ghanaian Books & Novelists
Books On Egypt
Books Set Across Africa
This Kenya reading list is part of the Uncorked Reading Challenge 2023.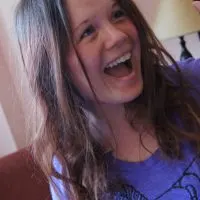 Dagney (pronouns: any) is a neurodivergent writer and book nerd who is drawn to all things weird and macabre. She also loves anything to do with fast cars, unhinged anti-heroes, and salt. When she isn't working or reading, you're likely to find her eating Indian food, playing board games, or hiding out somewhere dark and quiet, stuck down an internet rabbit hole. The easiest way to win her over is through cats and camels.