This post may contain affiliate links for products and services I recommend. If you make a purchase through these links, at no additional cost to you, I will earn a small commission. Read the full disclosure here.
Are you looking for books set in North Carolina to inspire your southern travels? Find mysteries, historical fiction, literature, and young adult books about North Carolina with this diverse book list.
---
I couldn't imagine a better way to prep for a trip to Asheville than reading books set in North Carolina. Asheville is a literary blogger's dream.
Did you know that many of the scenes from The Hunger Games movies took place across Asheville waterfalls and in one of North Carolina's abandoned villages?
Plus, Asheville is home to a champagne bar and bookstore, Thomas Wolfe's childhood home, and all of the used and new bookstores Belle could desire. Do you see where I am going with this?
In honor of announcing that this boozy and bookish blogger is MOVING to Asheville, NC, be sure to check out this eclectic reading list of North Carolina novels from bookstagrammers, book and travel bloggers, librarians, and authors.
In addition to these classic, mystery, and young adult North Carolina novels, please let me know what you would add. This tipsy blogger wants to engross herself in all things NC. Keep checking back too, and be sure to head over to Uncorked Asheville, our North Carolina travel website.
Books Set In North Carolina
North Carolina Fiction Novels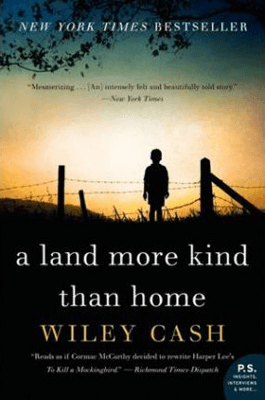 In Wiley Cash's debut novel, A Land More Kind Than Home, the opening pages introduce minister Carson Chambliss. Chambliss is a man who has more in common with the snakes he regularly handles in his church services than he does with any of his parishioners. Preaching in a small town nestled deep in North Carolina, Chambliss uses his authority and sway over the community to bend and shift the goings on to his advantage.
Jess and Christopher "Stump" Hall, two local boys, set off on a cataclysmic snowballing of events after spying on who they think is their mother and father. With Chambliss now aware of what they have witnessed, the reader sees the haunting religious underworld that the town's inhabitants allowed to grow and fester.
Early on, the story percolates with a looming dread, culminating in a denouement worthy of a Shakespearean tragedy. Cash writes with unflinching honesty, creating something both beautiful and tragic.
Submission by Disney lover, bookstagrammer, and Funko collector extraordinaire, Jennia. Jennia is a regular contributor for TUL book lists.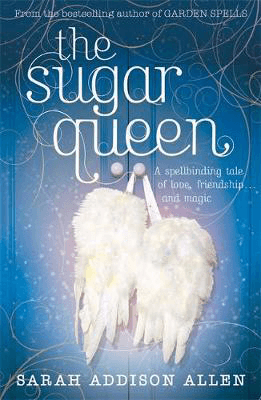 The Sugar Queen by Sarah Addison Allen is called "magical realism" by some reviewers — but I like to call it a southern, contemporary romance with bright-pink sprinkles on top.
Our protagonist is a lonely and semi-bored Josey. She lives at her mother's house in North Carolina, spending her time eating as many sweets and reading as much as she can devour. This North Carolina novel is a light, cute story of Josey's self-discovery.
What resonates the most is, frankly, the delicious the writing. Allen's manner of describing feelings and situations with flavors has a way of engaging you on another level of senses — "embarrassment felt a lot like eating chili peppers…it burned in the back of your throat" and the cold air consisted of "white chocolate chunks and had a cool, brittle vanilla frosting."
While Allen's Garden Spells (another book set in North Carolina) is a fan-favorite, I think this novel could be the sugar on top of your to-be-read pile.
Submission by New Wave indie author, Jennifer Ann Shore.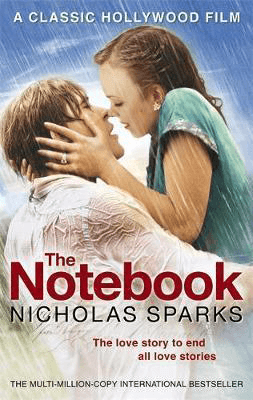 Which Nicholas Sparks book should you pick? It is no secret that Sparks lives in North Carolina and therefore sets all of his books there.
The Notebook, Sparks' classic, is the perfect introduction to this junk-foody, sap of a novelist. Sparks will usually leave you in tears, and his stories all have the same type of romance, death, and destruction-to-your heart vibe. I say this lovingly.
Returning from WWII, Noah Calhoun cannot stop thinking about his pre-war love, Allie Nelson. Allie is now engaged to Noah's antithesis, a socialite lawyer. Will love prevail? Can Noah win Allie back? The ending is a killer; have the Kleenex ready.
A few other Nicholas Sparks' novels worth your time include: Safe Haven, The Choice, A Bend In The Road, and A Walk To Remember.
**A fair warning that after compiling this book list, Nicholas Sparks demonstrated intolerant comments and actions aimed at the LGBT+ community. His novels also lack people of color.
Submission by your lit host, Christine, The Uncorked Librarian.
Mystery Books Set In North Carolina & North Carolina Cozy Mysteries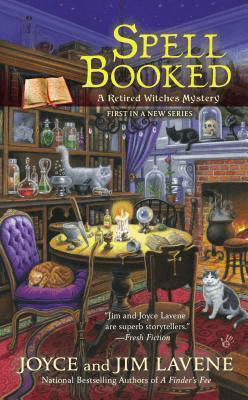 Witches and Werewolves and Retirement, Oh My! Spell Booked is the first in a supernatural cozy mystery series about three witches nearing retirement in Wilmington, North Carolina.
Olivia, Elsie, and Molly find that both their memories and spell powers are declining. They decide that it would be best to move to Boca Raton, Florida where, apparently, witches go to retire. Who knew?
But before they can hit the beach, they need to find three replacement witches. Their plan is barely in action before Olivia is murdered and their spell book is stolen. Now they have to find new recruits AND solve a murder.
What to do? Go to the library, of course!
They recruit a new librarian and with the help of various characters, finally figure it all out.
P.S. One of the restaurants mentioned in the book, Flaming Amy's Burrito Barn, is still in existence. If I ever visit Wilmington, I will definitely stop in.
Gigi is a retired children's librarian with the cutest Loch Ness Monster (a Scottie named Nessie) on the Florida block.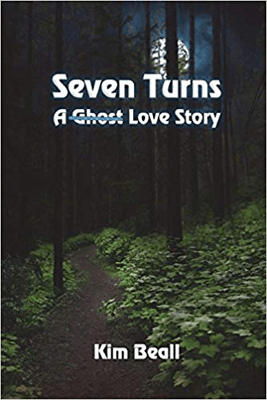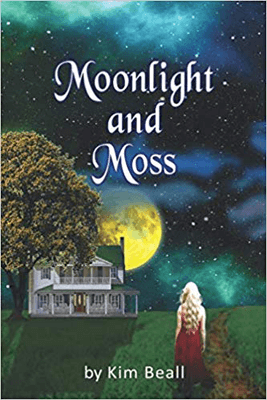 Woodley, USA is a quirky, small Southern town you will not find on any map. Author Callaghan McCarthy stumbled into it in the middle of the night in search of inspiration for a sequel to her once-famous ghost story. She got more inspiration than she bargained for. Now, the ghosts and other spirits of Woodley are some of her best friends.
Seven Turns is the story of Cally's arrival at the haunted Vale House B&B in Woodley, and of how she meets Ben, a mysterious man who is not, technically, quite 100% human, himself.
Moonlight and Moss follows Cally's struggle to accept her role as the liaison between the human world and that of the faerie kingdom on the other side of the meadow gate.
Author Kim Beall wandered into NC just over 30 years ago and settled down at last in a small town that may or may not closely resemble Woodley, USA. She has personally never met a ghost (or so she insists.)
Do you love Southern novels? Don't miss our Books Set In The South reading list.
Historical Fiction Books Set In North Carolina & North Carolina Women's Fiction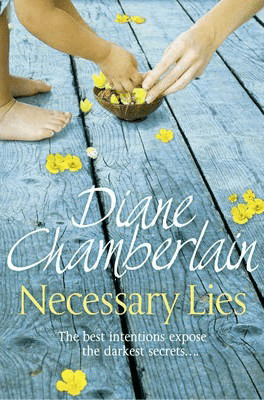 Necessary Lies is a North Carolina story about family, love, and secrets.
North Carolina, 1960: 15-year-old Ivy lives on Mr. Gardiner's tobacco farm with her sister, baby nephew, and grandmother. She dreams of running away with her boyfriend Henry Alan, Mr. Gardiner's son. Although they are intimate, she is smart enough not to get pregnant, unlike her sister.
22-year-old Jane is newly married to her physician husband. She begins a job as a social worker (much to her husband's disagreement). Jane is passionate about helping people, but her manager tells her she can't get emotionally involved in her client's lives. When told to fill in a petition to get Ivy sterilized against her wishes, she fights for Ivy's basic human rights. Jane finds herself wrapped up the case, and ends up putting not just her job, but Ivy's future on the line.
A story about one state's determination to improve society through eugenic sterilization (unfortunately the non-fictional theme in this book).
Hayley is a well-traveled book blogger for Backpacking Bookworm. She is also a seasoned contributor to TUL for both books and travel.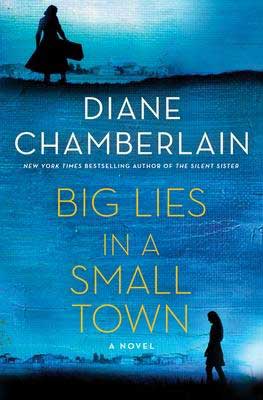 Diane Chamberlain is the best-selling author of 26 novels, and her newest – Big Lies In A Small Town – might be her best yet. This North Carolina novel is set in the small town of Edenton, where two parallel stories unfold, eight decades apart.

In 1939, burgeoning artist Anna Dale wins a government-sponsored competition to paint a mural for the town's post office, beating out a beloved local portrait painter. She tries to ingratiate herself to the disgruntled community, and completes the mural… but it is never installed. She disappears shortly thereafter, under mysterious circumstances.

In 2018, Morgan Christopher has made a series of bad decisions that have landed her in prison. Her salvation comes in the form of a famous artist's daughter and a fancy lawyer, who offer to get Morgan released just one year into her three-year sentence – on the condition that she restores Anna Dale's mural so that it might finally be displayed in a public gallery.

As she begins her new life, Morgan becomes obsessed with the mystery of Anna Dale's disappearance – and you will too. The battered old mural has many secrets and surprises just waiting to be uncovered. But this is more than just a historical mystery or domestic drama: it's also a carefully constructed examination of race, gender roles, and social politics in North Carolina.
Submission from Sheree of Keeping Up With The Penguins.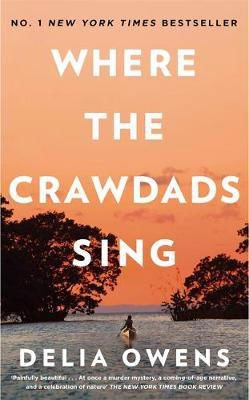 If you are looking for books set in North Carolina, look no further than the top of the New York Times bestselling list.
For years, Kya Clark has survived alone in the marshes of the North Carolina coast. Dubbed "The Marsh Girl" by the locals, she was abandoned by her family and has been raised almost by nature itself.
Now, as she comes of age, she begins to yearn for something more than her lonely existence – maybe even a connection with one of the local boys. But when one of the local men ends up dead, Kya is the lead suspect. Can Kya ever find acceptance with the local town, or will she always be forced to live in the fringes of society?
An exquisitely written tale that quickly became one of 2018's bestselling books, Where the Crawdads Sing is one of last year's must-reads. If you are looking for the perfect book club pick, you can't go wrong with this one. Read More→
Submission from Rachael of Booklist Queen; a stellar hub for monthly as well as yearly book challenges, book lists, and an online book club.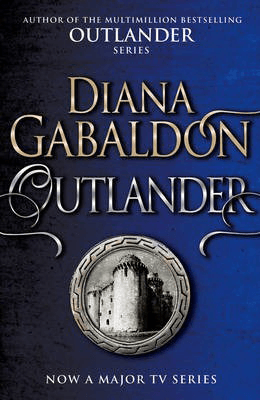 If you're not obsessed with the Outlander series, you know someone who is.
Claire, a British nurse, time travels to 18th century Scotland where she falls in love with a handsome warrior, Jamie. Set against the backdrop of the gorgeous Scottish Highlands, Outlander begins as a series full of history, fantasy, romance, and adventure. How could this series not have a bit of a cult following?
The first three books follow Jamie and Claire through Scotland and other parts of Europe, while the fourth, fifth, and sixth novels focus on their life in the American colonies.
Claire and Jamie build their home in the North Carolina foothills. Amidst the onset of the American Revolution, Jamie forms a militia to stop the citizens who took up arms against corrupt colonial officials. Historians consider the rebellion as a catalyst for the American Revolution. Jamie is torn between his loyalty to the British crown and his hopes for a free world while trying to live peacefully in North Carolina.
Claire and Jamie's home is located on Fraser's Ridge in the North Carolina mountains. Gabaldon herself has said that Fraser's Ridge would be near Boone, NC and Blowing Rock. The scenery closely resembles the Scottish Highlands. It's impossible to visit the area and not imagine Jamie and Claire's cabin tucked in the woods.
In fact, many Scottish settlers made a home in North Caroline during the mid-1700s. Like Jamie and Claire, they arrive at Wilmington and settled closer to the Appalachian mountains. Today, you can visit the mountains surrounding what would be Fraser's Ridge in protected National Parks. Read More→
Submission by yogi, librarian, and badass, wine-sipping mom and traveler, Tori of Tori-Leigh.
Young Adult Books Set In North Carolina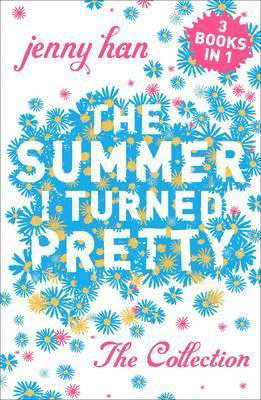 There is something so magical about the summertime especially when you are young and carefree. The season feels like a new beginning: The warmth of the sun, the lure of the beach, and the potential of new love. Jenny Han's The Summer I Turned Pretty Series captures the magical essence of a North Carolina summer perfectly. This series includes, The Summer I Turned Pretty, It's Not Summer Without You, and We'll Always Have Summer.
Belly and her family along with the Fishers have spent every summer of her life at a beach house in Cousins Beach (a fictional town said to resemble the Outer Banks in North Carolina along with Cape Cod and the Hamptons). But, this summer for Belly feels different. It is the summer where she feels pretty for the first time ever.
I've always taken Belly's declaration that she feels "pretty" as more of a declaration of confidence and not of a declaration of physical appearance. She has grown into her own person and is no longer a little girl. With this newfound confidence, Belly's world opens, and life begins.
The Summer Series is a fantastic North Carolina read. It captures the pure innocence of a first crush, a first love, the heartbreak of losing a dear friend, and the shattering realization that there is more to the world than what our adolescent selves have always believed.
Submission by Jennifer, a passionate book blogger for Jennifer Mitchell, Bibliolater.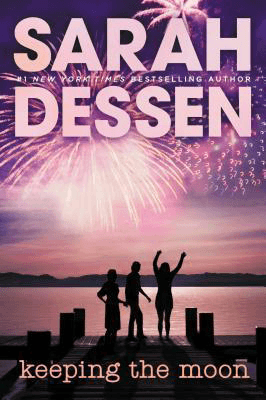 Colie Sparks didn't want to spend her summer in the small town of Colby, North Carolina. When her famous mother ships off to Europe, she has no choice but to hang out for the next few months with her Aunt Mira.
While Colie's there, she decides to get a job at the nearby diner. She meets Morgan and Isabel, who befriend her and take her under their wing. And then there's Norman. He wants Colie to pose for one of his paintings, which really throws her because back home, she's called a loser and made fun of. But things are different in Colby. New friends help her realize her inner beauty; she's not really the misfit she thinks she is.
Written in her usual realistic style, Sarah Dessen has yet again crafted a relatable coming-of-age story that both teens and adults will find engaging.
Kelly is a hipster librarian from Indy as well as a travel and book blogger for Lost Between The Pages.
NC Literature
After touring Thomas Wolfe's childhood home in Asheville, I had to read the most famous book set in North Carolina…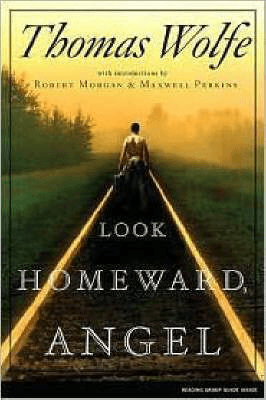 Published in 1929, most unique about Look Homeward, Angel is that the book is sneaky classic fiction. Deceiving because although Look Homeward, Angel is technically fiction, Wolfe infamously writes about all of the people he met in Asheville, North Carolina.
Wolfe barely changed their names. Most of the town's regulars could easily pick out themselves in rather unflattering depictions. Originally, poorly received, once the townspeople (and more so Wolfe) became famous, Asheville took pride in their young author.
Look Homeward, Angel is a coming of age story about a passionate young boy struck with restlessness and wanderlust. Wolfe is also famous for later noting that "you can never go home again."
Don't miss our sister blog's Books Set In Asheville, NC reading list.
North Carolina Nonfiction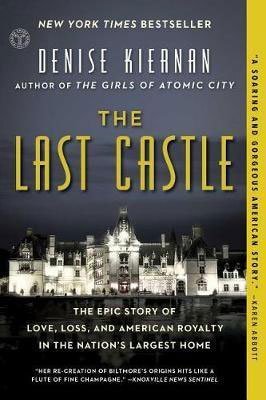 Travel back in time to the building of the Biltmore.
Kiernan is an amazing historian known for uncovering obscured histories and sometimes hidden truths. Learn about the love, debt, and community behind the Biltmore, Asheville's iconic legacy.
Deemed the largest home in America, the Biltmore is more than just its grandiose walls. Watch Edith take part in politics, and see the Vanderbilts' legacy on forestry. Read More→
Which of these North Carolina novels have you read? Which will you pick up? What do you love about NC in general?
I'd love to know everything about NC. Please send along any recommendations, book-wise or travel-related. You might also enjoy our sister blog, Uncorked Asheville, featuring a list of local Asheville authors and writers.
Book Lists You May Also Love:
The Ultimate 50 States Reading List
Tennessee Novels
Books Set In The South
Books Set In Florida