This post may contain affiliate links for products and services I recommend. If you make a purchase through these links, at no additional cost to you, I will earn a small commission. Read the full disclosure here.
Are you looking for powerful books that make you think differently about the world? Check out some of the best life-changing books that will make you laugh, cry, and think more deeply.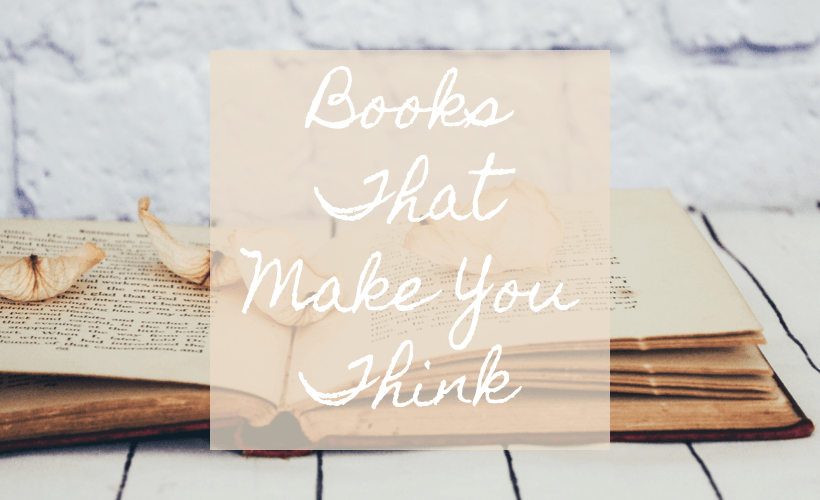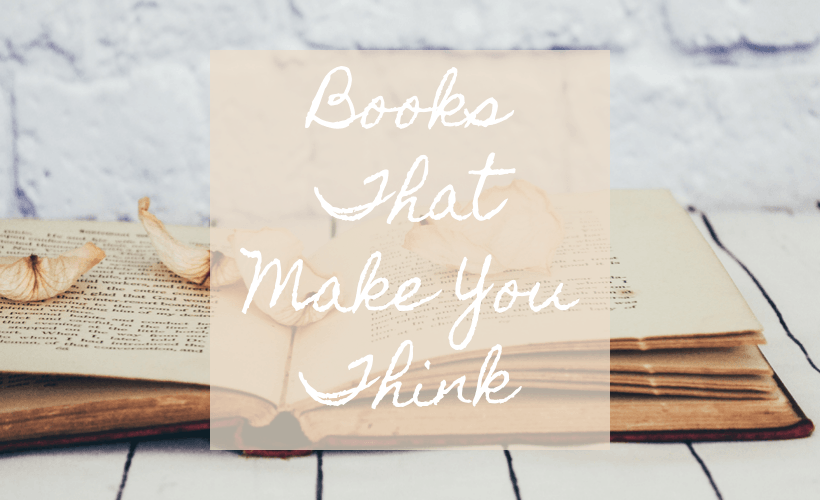 If you are soul searching for unique and uncorked global book recommendations that make you think and will change your life, you are in the right place.
Discover books that open your eyes and expand your mind, make you think about love anew, and that force you to reconsider the meaning of life.
Many of these titles have inspired my actions or altered the way in which I see the world. Some have even changed the way I travel or forced me to do something as simple as cleaning out my closets or cooking a new dish.
I've included both life-changing fiction novels and nonfiction books that will blow you away.
Find travel writers like Bill Bryson and Anthony Bourdain among beloved classic authors like Toni Morrison. Contemporary bestselling author Marie Kondo makes an appearance, and discover YA fantasy and children's picturebooks mixed in, too. I continuously add new titles.
Powerful Books That Make You Think Differently:
Nickel and Dimed by Barbara Ehrenreich
A Cook's Tour by Anthony Bourdain
A Walk In The Woods by Bill Bryson
Quiet by Susan Cain
Beloved by Toni Morrison
The Hate You Give by Angie Thomas
The Life-Changing Magic of Tidying Up by Marie Kondo
Eat, Pray, Love by Elizabeth Gilbert
The Book Thief by Marcus Zusak
Stargirl by Jerry Spinelli
A Spark Of Light by Jodi Picoult
The Glass Castle by Jeanette Walls
Woman At 1000 Degrees by Hallgrimur Helgason
The Handmaid's Tale by Margaret Atwood
Paper Towns by John Green
The Warrior Maiden by Melanie Dickerson
The Little Prince by Antoine de Saint-Exupéry
The Last Lecture by Randy Pausch
Middlesex by Jeffrey Eugenides
And so many more below…keep reading!
Great Nonfiction Books That Make You Think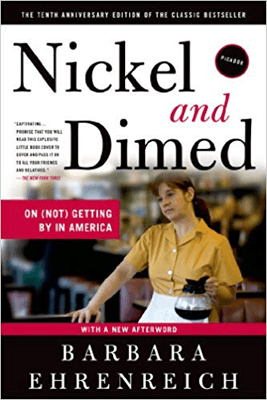 Before entering Smith College for undergrad, students in my year read Nickel and Dimed for assigned summer reading.
In 1998, Ehrenreich explored what it means to live (and not live) off of low-income wages under the poverty level. Offering realistic and hardcore insight into the impossibility of surviving in lower working-class America–even when you hold three jobs–Ehrenreich exploits a system that still plagues America today.
Nickel and Dimed is an eye-opening book that will change the way you think about the income gap and assumptions we make about the poor.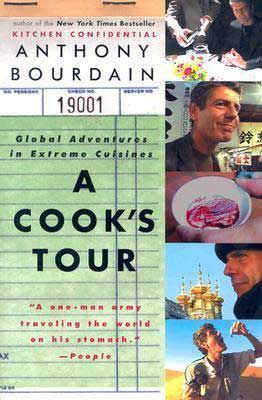 When I woke up to the news of Bourdain's death, I could barely breathe all day. Feeling like I was underwater, my travel idol had left this world, prematurely. Bourdain is one of my favorites, and his TV shows and books force us to think outside of the box.
Bourdain whispered his wanderings in my ear over and over again as I traveled the world. He saw people for who they were, never idealized a culture, and almost always realized his privileged errors.
As a book to make you think about food and the world, A Cook's Tour talks about common ground. Food brings people together. Food is the conversation starter, a shared language, trailblazing a discourse about history and politics.
A Cook's Tour lays out Bourdain's life as a chef and his initial travels. Bourdain wasn't always an infamous TV traveler and his humble beginnings are guides for us all. A Cook's Tour is a powerful book about human connection.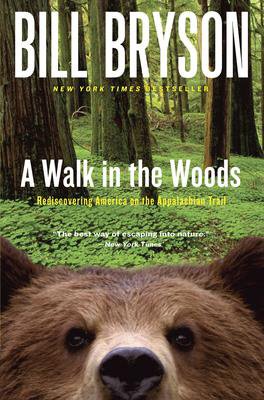 If I ever become a published author, possibly writing travel memoirs, my voice might match Bill Bryson's wit and sarcasm. A Walk In The Woods is a nonfiction book that will make you laugh and should land on everyone's bookshelf.
One of my favorite nonfiction memoir and scientific writers, Bryson takes on an unlikely challenge: hiking parts of the Appalachian Trail.
Not exactly a role model for physical fitness or being outdoorsy, Bryson and his boozy friend, Katz, traipse into the woods. In an adventure of a lifetime, they learn about their friendship, survival, and a different way of life. Perseverance is everything.
A Walk In The Woods is one of those books that challenges the way we think in regards to perceived impossible challenges. Bryson smashes stereotypes. Read More→
Do you love travel memoirs as much as I celebrate finding a new brewery? You will find both Bourdain and Bryson on TUL's favorite and famous inspirational travel writers book list.
Books That Make You Smarter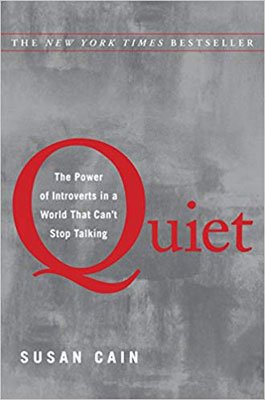 Looking for nonfiction books that make you smarter? Quiet is one of the books that changed the way I think about myself as an introvert pretending to be an extrovert.
Back in the day, I used to consider myself an introvert even though I pushed hard to appear as an loud and jovial extrovert. And why is this?
Cain examines the impressions and stereotypes that we assign with intro- and extroverts in a world where the flamboyancy trumps quiet. Discover the contributions of introverts and seek reassurance that it is OK to be who you are, even if that means you prefer to work silently in the background.
I loved Quiet as an audiobook and this is one of my favorite books that makes you think about stereotyping and collective values. Read More→
---
---
Powerful Books That Will Make You Think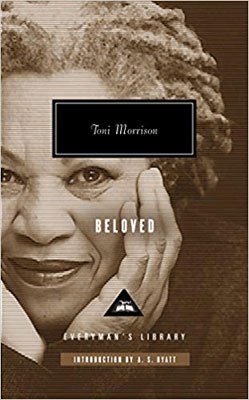 A Pulitzer Prize Winner, Beloved is one of many classic books to make you think and look at the world through new, and definitely tear-stained, eyes.
You really shouldn't miss Beloved throughout your formal or informal education. I studied the title in both high school and undergraduate classes. Beloved is one of those powerful and deep books that stays with you forever.
Born into and eventually escaping slavery in Kentucky, Sethe finds freedom in Ohio. Is she really free, though? Sethe can never fully escape her memories or past, including the death of a child. Read More →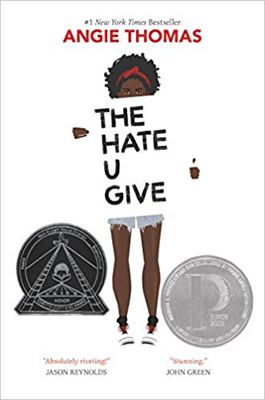 Another extremely powerful book that is highly relevant and demands change is The Hate U Give. The Hate U Give exemplifies the Black Lives Matter movement and gives strength and voice to a story that deserves a place in literature.
As a young black woman, Starr is trapped between two worlds: her preppy white school and her home in Garden Heights, a poorer neighborhood. When her unarmed and innocent cousin is shot and killed by a white police officer, Starr has to make the decision of her life. Does she fight? Or does she stay silent?
Racism, stereotypes, activism, and identity are just a few themes dissected in THUG. THUG is one of many newer YA books that makes you think more deeply about current racism and racial tensions in the U.S. THUG is also a book that will make you cry and rise.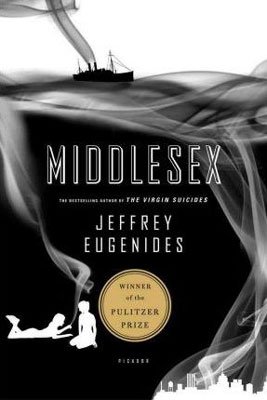 If you are looking for a classic book that will make you think, Middlesex lands on almost every list–as it should.
Winner of the Pulitzer Prize, uncover a world of family secrets, gender fluidity, and how we battle social constructs. There are also themes of migration from a tiny Greek village and assimilation to Detroit.
Oprah featured Middlesex on her Book Club, and this stunning title has been deemed "The Great American Novel."
---
---
Books That Will Change Your Life And Habits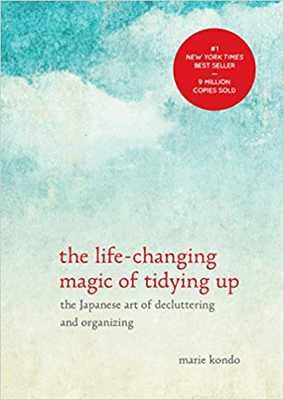 Whether you read or watch Marie Kondo, her tidying advice will most definitely change your life–as long as you are open to it.
Honestly, I will never understand the Twitter backlash Kondo received in the bookish community. Kondo is a pro that loves tidying and believes the act of organization greatly enhances your life. Kondo's book teaches us to think about how we find joy and reduce clutter, literally and figuratively.
We collect many items over the years. Some bring us joy. Others litter our homes and should be appreciated, thanked, and discarded.
Marie recommends tidying as a way to connect in your relationships and surround yourself with meaningful memories. Through cleaning, we learn who we are (and how much crap we collect).
I know that I reexamined how much 'stuff' I have and what I waste on a daily basis. Kondo's Japanse ascetic and culture are new and eye-opening to this American. Read More→
Kondo's ideology will have you profoundly examining your bookshelf, closet, and even relationships. See how Kondo's advice applies to decorating your home, literary-style.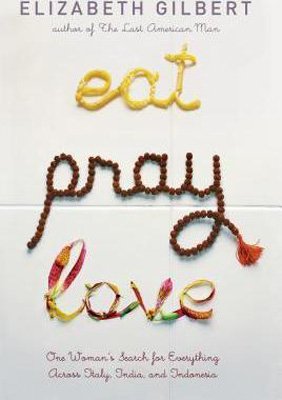 Who hasn't dreamed of change and finding oneself in pasta, rice paddies, and meditation rooms? Eat, Pray, Love is one of those meaningful books that so many people can relate to.
Elizabeth Gilbert finds herself at the crossroads of divorce, unhappiness, and a messy life that she so badly wants to reclaim.
Instead of proverbially driving her situation off of a cliff, Gilbert decides to travel around the world to Italy, India, and Indonesia, embracing, love, culture, and friendship. She learns the power of compassion and how nature and silence can spark peace within.
Gilbert has enhanced my travels and her books make me woke to the world. When I moved to Indonesia, her life lessons and honesty coursed through my veins. I followed her path and even visit Wayan in Bali to have my fortune and health read.
Eat, Pray, Love is one of many great nonfiction books that make you think about the true meaning of life. Read More→
Books That Make You Think Outside The Box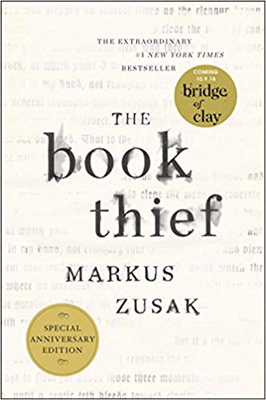 A classic book that will make you think outside of the box, The Book Thief brings home the power of words. You'll find yourself questioning traditional definitions of friendship, prejudice, and family.
A WWII novel for teens and adults, friendship and heartache engulf this story.
Liesel is an adopted child who befriends the Jewish man hiding in her basement. Together, we learn how music, art, and words can shape and define our worlds and relationships. Warning: The Book Thief will probably make you cry, too. Read More→
Check out more books like The Book Thief in TUL's top World War II Book List.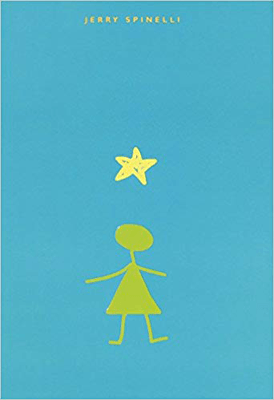 Although Stargirl is a middle-grade read, you cannot help but love the protagonist. Stargirl is one of those younger books guaranteed to make you think outside of the box, including with your own dang name.
Stargirl is transitioning from homeschool to high school. Unlike the other kids in school, Stargirl walks to her own tune. Although she tries to fit in and even has an admirer, Stargirl knows that she has to be true to herself.
A bit eccentric and mature for her age, I just adore Stargirl's attitude on life. She is truly a role model for the nonconformist.
Stargirl, as a book, teaches readers how to think differently about societal norms and acceptance. Stargirl is one of the deepest books for middle schoolers that is still fun.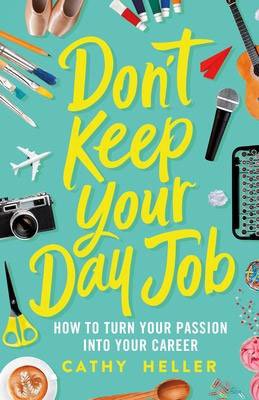 I debated adding Don't Keep Your Day Job to this inspiring book list. Although not my all-time favorite motivational book (I really don't have one, yet), Heller forces entrepreneurs and creatives to think outside of the box in regard to their careers.
As someone who left her 9-5 (definitely not cushy and stressful AF librarian job) to pursue a happier life, Heller's book published at the perfect time. Personally, I wanted to turn my passion projects into my career. And yes, you will have endless naysayers, but also yes, YOU CAN DO IT.
Heller believes that the way to overcome depression or unhappiness is to find meaning in our lives. By fulfilling our purpose and using our creative talents, we can be both successful and content. Don't Keep Your Day Job is filled with inspirational business owners' stories and how they achieved their dreams.
Each chapter ends with journal prompts, and I encourage you to check out Heller's Don't Keep Your Day Job podcast.
If you like Heller ideas, you may also want to check out And Then We Grew Up.
---
---
Books With Different Perspectives To Make You More Open-Minded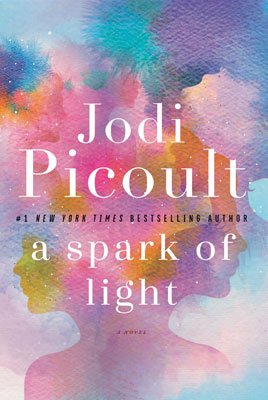 TW for abortion and gun violence.
Are you looking for books that change the way you think by alternating perspectives and showcasing modern issues? Picoult is always in tune with our needs.
In A Spark of Light, Picoult examines the controversy surrounding abortion.
With characters ranging from anti-abortion to pro-choice and on the fence, teenage Wren finds herself trapped in a hostage situation. Wren is merely seeking birth control yet now her life is part of a deadly situation. Even worse, her father is one of the lead mediators.
Picoult forces readers to think differently about the black and white way we see abortions, pointing to the gray areas. A Spark of Light is also a powerful book that shares diverse and conflicting perspectives.
Interested to read more? Check out TUL's full book review of A Spark of Light.
Looking For Another Picoult? Try: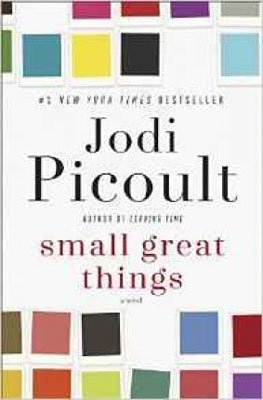 Set in my home of Connecticut, Ruth Jefferson is a black nurse facing white supremacist patients. When their baby goes into sudden cardiac arrest, Ruth–who was taken off of their case the previous day–must make a decision whether or not to intervene.
Ruth's hesitation lands her in a heartbreaking trial where even her defender doesn't fully understand how much race and the color of her skin affects Ruth's life.
Grow and change with the characters until the suspenseful and somewhat shocking ending. Small Great Things will expand your mind about race and tolerance in the US.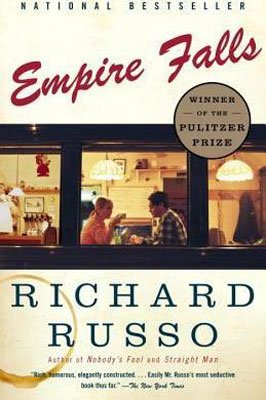 TW: school shooting
I rarely declare a book one of my all-time favorites, but I truly love Richard Russo's Empire Falls.
Winner of the Pulitzer Prize, readers enter the working-class, blue-collar town of Empire Falls, Maine. This decaying town reminds me exactly of Riverdale…before underage Veronica somehow opened up a speakeasy and Archie took part in a fight club. You know what I mean.
Miles runs the local burger joint (Pops, anyone?!), is getting a divorce, and wants nothing more than a normal life for his daughter. Sink deeper into issues over wealth, love, disappointment, and survival in America.
If You Like Plots That Open Your Mind To Different Socio-Economic Barriers Try: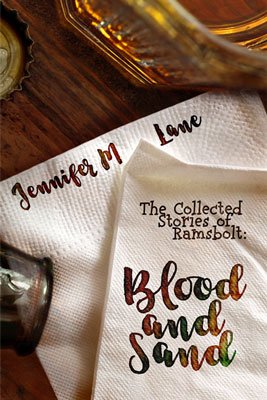 If you liked Empire Falls or Nickel And Dimed, check out indie title, Blood and Sand. As thought-provoking, new-adult fiction, watch as once rich Logan Cole loses it all.
With her father's name ruined, Logan flees to Ramsbolt, Maine with hopes to start all over again. Welcomed in by the kindness of strangers, Logan slowly falls in love with her new bartending life. These cocktails, themselves, are life-changing and each hold meaning and personality.
Logan is a reverse rags-to-riches story. Read TUL's Book Review→
Life-Changing Books That Make You Cry And Appreciate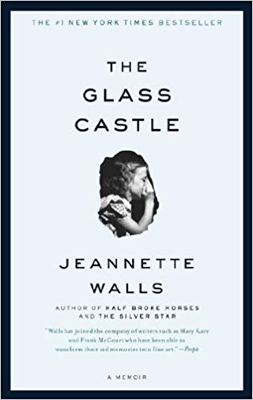 Now also a movie, in The Glass Castle, readers follow along as Walls learns what it is like growing up with parents' heads stuck in the clouds.
With a dreamer father, Walls spends her childhood living in a precarious situation of having nothing but still possessing the undying love of her irresponsible family. The siblings ban together to care for each other.
Walls perseveres and succeeds as an adult while her parents choose to live homelessly. In a story of resilience, The Glass Castle is a thought-provoking book with insight into living a fantasy life that never comes to fruition versus finding the balance of a healthy, happy, and productive existence.
The Glass Castle is one of those books sure to make you cry, as well.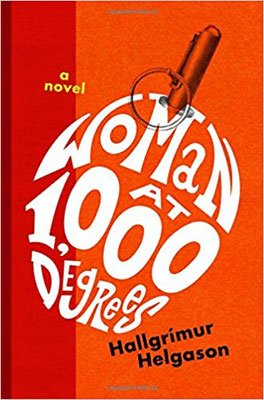 TW for rape, incest, abuse, and brutality.
As we headed to Iceland, I delved into Icelandic literature, both new and old. Woman At 1,000 Degrees is one of those books that will make you think differently about the world, humanity, and its brutal histories.
Based on the first Prime Minister's granddaughter, Helgason recreates a true story about Iceland during WWII. Unique to this war story, the protagonist's father heads into battle to fight for Hitler.
Readers learn more about growing up as a displaced child of war, and how we either overcome or succumb to a devastating past. You'll both love and dislike Herra.
Be careful; Woman at 1000 Degrees is another book to make you cry. Read The Full Book Review→
Books For Wary And Skeptical Deep Thinkers

That Think Outside The Box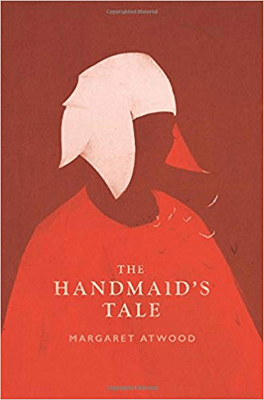 TW: Rape
With the Hulu series out, I had to pick up The Handmaid's Tale, especially with the striking garb making news during US protests.
The Handmaid's Tale will truly make you think about women's rights and is a powerful book for deep thinkers skeptical about the government. Could this be our future?
Offred tells the story of how modern society transforms from what we know today into a strict social order. The Handmaids are used to procreate in a disturbing and wordless act of sex with others' husbands. Kept like prisoners, readers enter a bizarre world of intolerance mixed with religion.
Perverse yet somehow witty, The Handmaid's Tale is a satire in an overly regulated and hypocritical society.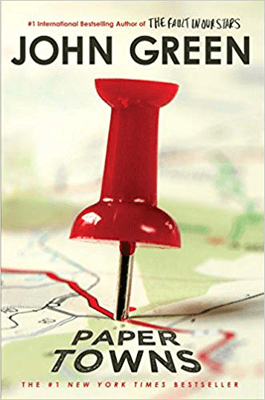 Although people either love John Green or don't, all of his books make you think differently about the world. Green writes the perfect YA books for those wanting more in life.
For me, Paper Towns touches upon those overdeveloped gated communities that we see so much in our former Florida home. Conformity. Sure, Margo might be a self-indulgent twat at times, but that is part of the reason why Quentin loves her.
Margo disappears in the midst of their high school career, causing Q to follow a scavenger hunt where he learns about life, friendship, and coming of age. Paper Towns is a book that is sure to make you think about our lives' purpose. Read More→
You May Also Enjoy: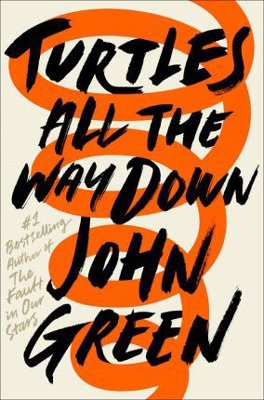 Another bestselling YA novel from John Green, Turtles All The Way Down follows Aza as she works to uncover the disappearance of a billionaire on the run. Aza struggles through her own inward battles, and Turtles will leave readers cheering along for her in a world that sometimes feels like it's spiraling out of control.
Fantasy And Science Fiction Books That Make You Think Differently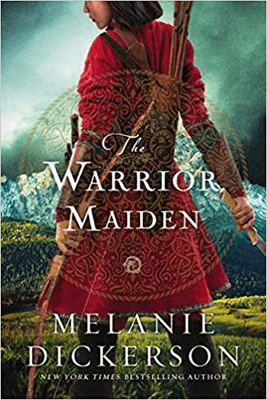 Did you know that there are also fantastic and faith-based YA fantasy books that will make you think differently about the world?
The Warrior Maiden is one of many global books that will force you to reexamine the treatment of women in the world. This Mulan retelling is about taking charge of your family and fate as a woman in Lithuania.
Mulan replaces her dead father's spot in the war to save her mother's home. Dressing up as a man, Mulan leads an army against the Teutonic Knights while finding love and her place in a male-dominated society.
Dickerson, a Christian writer, questions the role of faith in our lives. Does religion dictate tolerance or condemnation? Feminist yet fairytale, this YA story obliterates stereotypes. Read More→
Do you love fairy tale retellings? Check out these popular stories based on Mulan.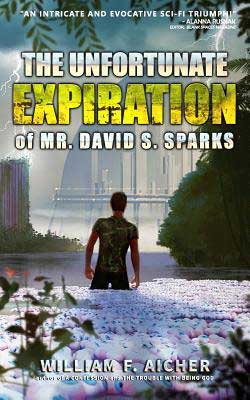 Do you ever feel like the world is fighting back after all that we have done to it? Are we creating our own Doomsday? The Unfortunate Expiration Of Mr. David S. Sparks is the perfect fantasy book to make you question reality.
David is struggling to determine which of his perceived worlds is real. One day he wakes up with his fairly normal family while the next, he is involved in a field of eyes, political movements, and modified plant engineering gone wrong. While trying to stay alive, David must determine whose side he is on, and who he can trust.
In a world that is filled with wires and people connected to storage clouds, you don't want to miss this philosophical sci-fi thriller.
Sound like a book you want to read? Get the full review of The Unfortunate Expiration of Mr. David S. Sparks→
If you love science fiction, don't miss TUL's Books About Time Travel Reading List.
Books That Will Make You Think About The Meaning Of Life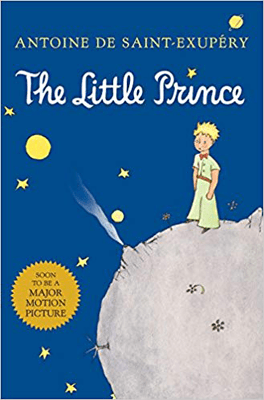 There is a small TW for implied suicide, although scholars have debated this.
The Little Prince is one of my favorite stories of all time to revisit–perfect for any age. Also a childhood classic, this book will make you think differently about the fast-paced world and what is truly important.
An illustrated book about love and life, our Little Prince tries to figure out our motivations for work and how we interact with others. Why do we count the stars?
As the Little Prince learns to tame the fox, we discover what it is like to build trust and cultivate connections and friendship. The Little Prince is also a book that might make you cry.
Once diagnosed with terminal cancer, Randy Pausch decides to give his last lecture about the merits of life.
Seize every day and every moment because it is true that life goes by quickly. Help others, move on, and dream big are just a few messages in this book that makes you think about life and death.
The Last Lecture is truly one of the best meaningful books about life and how to live it completely.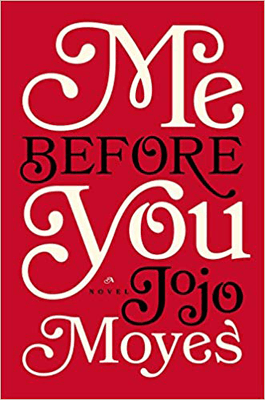 *Small Spoiler Alert Here*
If you were wheelchair-bound and couldn't move any of your extremities, would you still want to live?
Me Before You is one of many heartbreaking books that make you think about terminating a suffering life and the definitions of living a quality life. Me Before You does not end happily ever after.
A somewhat controversial novel in the disabled world, Me Before You introduces boring 'ole Louisa Clark to Will. Will used to be the glam boy living a life of luxury with a hot girlfriend and money from his successful career. Now confined to his wheelchair and dependent on everyone for help, he no longer wishes to live.
Louisa must determine what true love means to her while discovering how to live your life to the fullest. Me Before You will bring your to tears, wishing for a different outcome.
What Books Have Changed Your Life Or Expanded Your Mind?
I'd love to know what books have forced you to think outside of the box or changed your life's perspective. What titles have changed your mind, caused you to question the world around you, and encouraged you to make small life changes? The discussion is also happening here for January 2020.
These are two of my newest thought-provoking reads: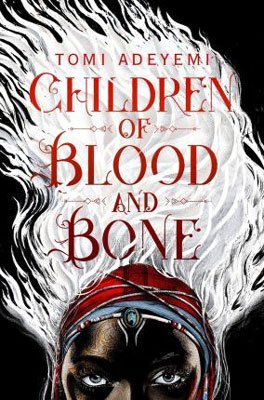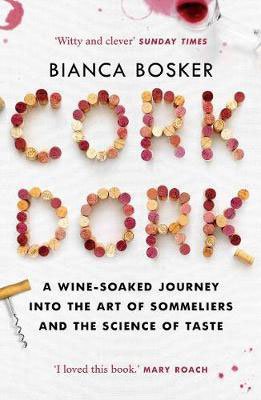 Children of Blood and Bone is a YA fantasy with strong female characters and exemplifies diversity in literature. Cork Dork takes readers through the sommelier underground and is a book that makes you think outside of the box [of wine].
If you enjoy thought-provoking books like these, you may jump up and down for the Uncorked 2020 Reading Challenge. You may join the challenge anytime here.
Where Should You Head Next? You Might Enjoy These Book Lists:
The Best LGBT YA Books
Books About Finding Love In Unique Places
Audiobooks For All Types Of Road Trips
Books That Inspire Writers
Books For Dad
Pin These Life-Altering and Soul-Enhancing Books For Later: