Travel to Asia with the best books set in Japan to take you there, including translated literature, classics, short stories, and more.
We love traveling to a destination via a good book, especially if you cannot visit in person (or that often).
Whether you are searching for magical realism or historical fiction set in Japan, find something new to read for both adults and teens.
Enjoy translated novels that closely examine modern Japan, conformity, culture, and heritage. Encounter wise cats and peruse the shelves of eccentric bookstores.
Meet your next favorite Japanese novelist, and see plenty of ghosts. Travel back in time to find closure with loved ones.
And of course, explore the best novels set in Japan to read before traveling there. Some of these are short, fast reads, novellas, and short story collections while others are a bit lengthier.
We also have additional reading lists filled with Japanese fantasy novels and books from Japan along with Japanese movie lists. Let's get started!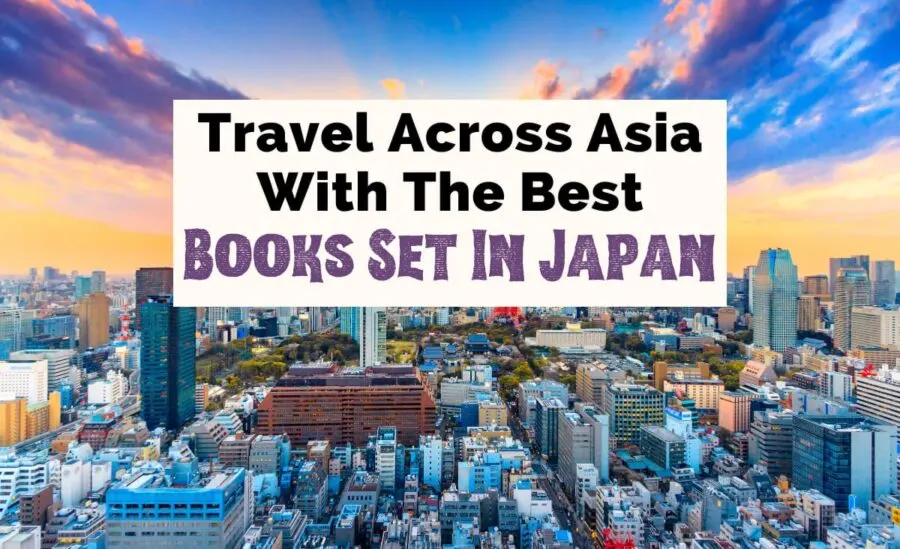 Grab your favorite books and movies here:
20 Great Books Set In Japan
The Wind-Up Bird Chronicle by Haruki Murakami
Translated by Jay Rubin: Haruki Murakami is one of Japan's most highly regarded novelists, renowned for his mastery of magical realism and penetrating insight into Japanese society.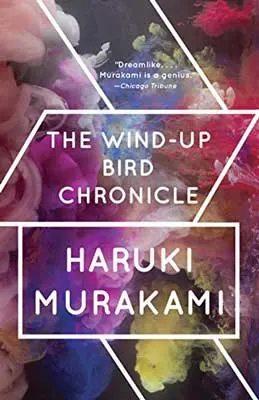 The Wind-Up Bird Chronicle is an epic masterpiece, woven around the ostensibly mundane events of a man, Toru Okada, searching for his wife's missing cats.
It's one of the more unique books set in Tokyo, combining a detective story, a marriage portrait, and an excavation of the buried traumas of World War II.
Note that the only official English translation is the one completed by Jay Rubin, which famously departs in several ways from Murakami's original Japanese text.
Discover even more iconic 1990s books to read.
Read The Wind-Up Bird Chronicle: Amazon | Goodreads
The Housekeeper And The Professor by Yoko Ogawa
Translated by Stephen Snyder: The Housekeeper And The Professor is one of the most enchanting books set in Japan – and when you hear the premise, you'll understand why.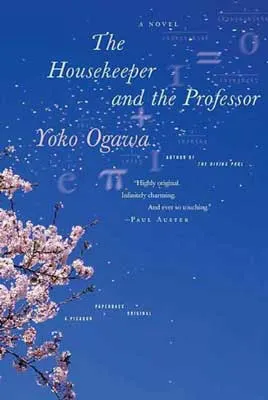 The housekeeper is a single mother, whose son waits at home for her until late every night.
When her client, the Professor, learns this, he flies into a rage. He insists that her son comes to his house after school and stays there until she finishes.
He develops a close relationship with the son, whom he calls "Roots." The twist? The Professor has a unique condition, the result of a traumatic brain injury, that causes his memory to 'reset' every 80 minutes.
This beautiful work of Japanese literature was translated into English by Stephen Snyder, and the translation was published in 2009.
Read The Housekeeper And The Professor: Amazon | Goodreads
The Nakano Thrift Shop by Hiromi Kawakami
If you enjoyed one of our favorite books from Japan, Strange Weather In Tokyo, you must check out Hiromi Kawakami's The Nakano Thrift Shop, which is also translated into English by Allison Markin Powell.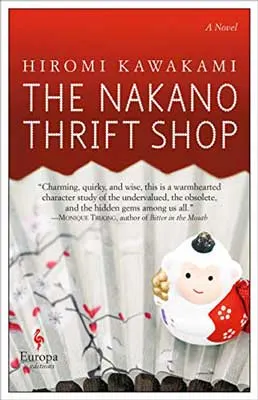 Part-quirky character study, part-love story, this short novel is one of the best off-beat romance books set in Japan.
Mr. Nakano is an enigmatic and entertaining shopkeeper. The items he sells might seem ordinary at first, as do the people who work for him.
However, when you look closer, you'll find they have hidden depths and mysterious secrets. Your heart will rise and fall with the victories and heartbreaks in this unassuming shop.
Read The Nakano Thrift Shop: Amazon | Goodreads
I Am A Cat by Natsume Soseki
Translated by Aiko Ito and Graeme Wilson: Have you ever wondered what your cat really thinks of you? You can find out in I Am A Cat, one of the most popular classic novels set in Japan.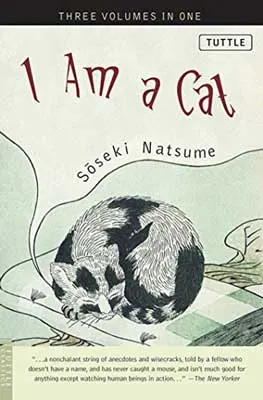 I Am A Cat is suitable for all ages – it's often taught to Japanese schoolchildren – but it might take a bit of life experience to understand all the nuances of its rich satire.
It's narrated by a pompous kitty with a lot of opinions about the middle-class Japanese men and women who populate his small world.
Set in the Meiji period (1868–1912), this historical novel offers a unique glimpse into Japanese society at the turn of the 20th century.
There are several English translations available, but the most widely read is that conducted by Aiko Ito and Graeme Wilson.
If you love feline stories, read even more of the best books featuring cats for adults.
Read I Am A Cat: Amazon | Goodreads
Shogun by James Clavell
Surely your father, or the father of someone you know, has a copy of Shogun on their shelves. It was one of the best-selling historical novels of the 1970s and one of the best-selling books based in Japan of all time.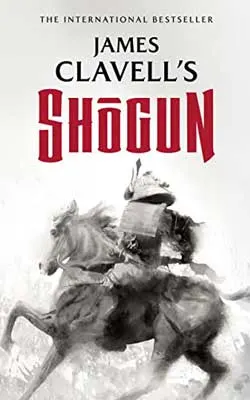 James Clavell was inspired by the real-life events of William Adams (known in Japan as Miura Anjin), the first Englishman to reach Japan in 1600 and one of the first Western samurai.
That should give you a good idea of what the book is about – a shipwrecked English pilot who witnesses the rise of Toranaga to the shogunate in feudal Japan.
Read Shogun: Amazon | Goodreads
Where The Wild Ladies Are by Aoko Matsuda
Translated by Polly Barton: Where The Wild Ladies Are is a collection of short stories that re-tells classic Japanese folk tales with the feminist sensibilities of contemporary fiction. It's perfect if you enjoy novels with ghosts.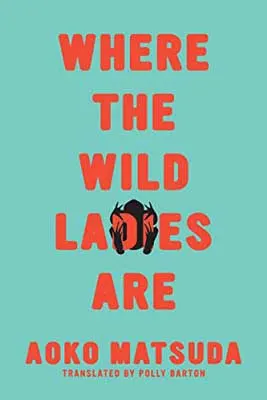 Aoko Matsuda evokes the ghosts of the past to tell allegorical stories about the changing roles of women in Japan today.
The spirits aren't particularly malevolent, but they do revel in their newfound freedom from the constraints of Japanese society.
Polly Barton translated the collection into English in 2020. It went on to win multiple awards across the world.
It's certainly one of the most fascinating feminist books set in Japan in recent years, and Japanese fantasy lovers may most enjoy Where The Wild Ladies Are.
Read Where The Wild Ladies Are: Amazon | Goodreads
A Pale View Of Hills by Kazuo Ishiguro
Nobel Prize-winner Kazuo Ishiguro is one of the best-known Japanese authors in the English-speaking world; yet, some of his books still manage to fly under the radar.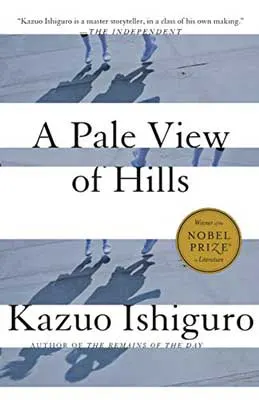 A Pale View Of Hills is one of them, a searing interrogation of the legacy of conflict in post-war Japan.
Although the protagonist lives in England in the novel's "present," it still feels like one of the books that take place in Japan, as her past and present become muddled. She relives the history of her homeland.
If you've already read this one, you should check out An Artist Of The Floating World, another wildly underrated and great book by Ishiguro that has similar themes and motifs.
Read A Pale View Of Hills: Amazon | Goodreads
Neuromancer by William Gibson
For cyberpunk readers, Neuromancer is one of the definitive science fiction novels set in Japan. It's one of the earliest examples of the genre, published in the 1980s.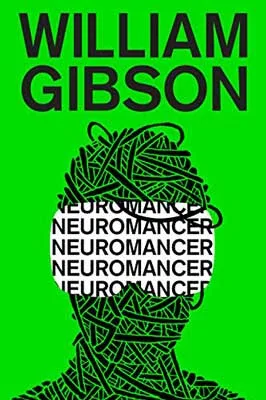 American-Canadian writer William Gibson won several awards, including the coveted Hugo Award for it – not bad for a debut novel!
He creates a fictional dystopian underworld based in the Japanese city of Chiba, where computer hackers and street samurai carry out conspiracy plots and plans for vengeance.
If you want to get an idea of the plot and the vibe, think back to the movie The Matrix, which drew heavily on the plot and lore of Gibson's novel.
Read Neuromancer: Amazon | Goodreads
Kamusari Tales Told at Night by Shion Miura
Translated by Juliet Winters Carpenter: Kamusari Tales Told At Night is one of the most uplifting YA books set in Japan, a coming-of-age story with romance and wonder at its heart.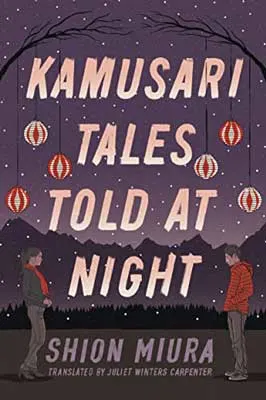 Yuki Hirano's parents gave him a name that means "courage," and he wants desperately to live up to it.
By day, he's studying forestry in the small town of Kamusari. In his leisure hours, he records tales from local folklore, tales of passion and magic and (you guessed it) courage.
He settles into his new community and falls in love with Nao, the only other young single person in Kamusari. Could she be the great adventure he's been looking for?
Kamusari Tales Told at Night is the second in the Forest book series with The Easy Life in Kamusari being the first.
Read Kamusari Tales Told at Night: Amazon | Goodreads
Sweet Bean Paste by Durian Sukegawa
Translated by Alison Watts: Sweet bean paste is one of the iconic Japanese foods – up there with sushi and miso soup.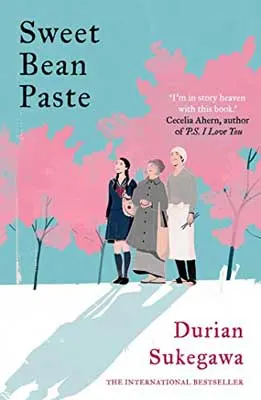 Sentaro spends his days filling pancakes with the paste to sell in a confectionery shop, his dreams of being a writer having withered away long ago.
He feels like a failure until he meets an elderly woman with disfigured hands who can teach him how to make the best paste anyone has ever tasted.
Sweet Bean Paste is the story of an unlikely friendship formed over food and a dark secret that could destroy it.
Alison Watts translated this delicious food fiction into English in 2013; it went on to become one of the bestselling novels set in Japan that year.
Discover even more books with unlikely friendships.
Read Sweet Bean Paste: Amazon | Goodreads
The Cat And The City by Nick Bradley
If you love unique perspectives in fiction and want an unusual tour of contemporary Japan in your next read, pick up The Cat And The City.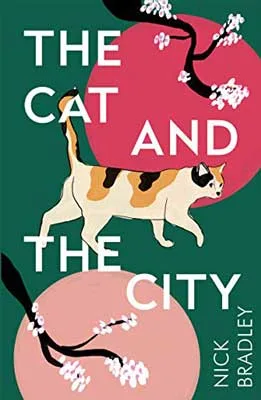 The Cat And The City is one of the most fascinating books set in Tokyo, following a curious feline who explores the alleys and margins of one of the world's largest megacities.
It crosses narrative boundaries and bends genres in surprising and inventive ways.
The calico stray connects strangers who might otherwise never cross paths: the hikikomori and the homeless, the jilted lovers and the convenience store workers, the full range of human experiences all playing out in this incredible city.
Read The Cat And The City: Amazon | Goodreads
Ink by Amanda Sun
If you want a series of YA books set in Japan that covers it all – romance, paranormal, fantasy, coming-of-age stories, tragedy, and history – you should check out Paper Gods, beginning with Ink.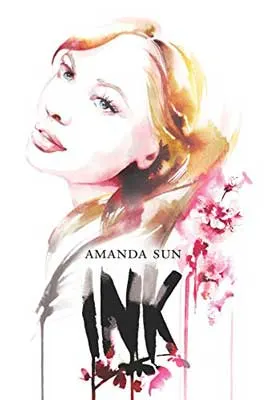 Katie Greene is forced by tragic circumstances to emigrate to Japan and finds herself living with her aunt in Shizuoka.
She feels like she'll never fit in, struggling to learn the language and adopt the customs of her new home.
She's even more unsettled when the gorgeous kendo star at her school, Tomohiro, shows her his notebook full of drawings – drawings that move.
Amanda Sun brings impressive realism to this paranormal urban fantasy that connects Japanese history and mythology with the teenage experience and a young love affair.
Socrates in Love by Kyoichi Katayama
Translated by Akemi Wegmuller: If you're looking for books that take place in Japan in the vein of The Fault In Our Stars or A Walk To Remember, Socrates In Love is the perfect pick for your next read.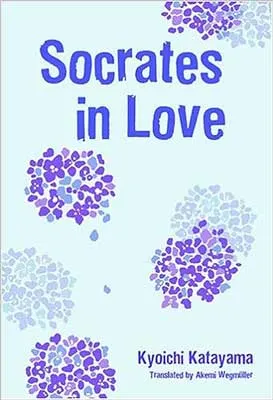 Set in a small town in the south of Japan, the story follows school friends who begin to date. Unfortunately, their budding romance is dealt a blow by a leukemia diagnosis.
The narrator, Saku, is determined to take Aki on her dream trip to Australia to see Uluru, but tragedy will intervene again before The End.
Yes, it's your typical tear-jerker, but it's also one of the best Japanese books to pick up if you just want a good cry.
Plus, it's got a great publication journey, going from a quiet small print run to a word-of-mouth bestseller (selling over 3 million copies by May 2004, surpassing the sales record set by Haruki Murakami's Norwegian Wood).
Read Socrates in Love: Amazon | Goodreads
Tokyo Ueno Station by Yu Miri
Translated by Morgan Giles: Tokyo Ueno Station is one of the most beautiful, poetic, and searing books set in Tokyo.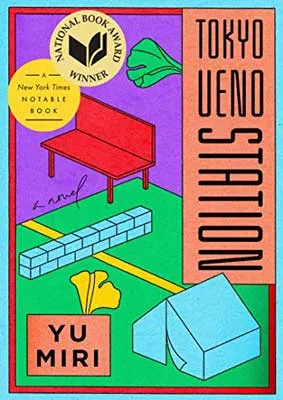 Yu Miri uses the story of Kazu, the ghost of a man who haunts the park near Ueno Station, to dissect the national traumas experienced in Japan over the course of a century.
Kazu's fate was shaped by unseen hands of power, imperial and bureaucratic decisions that forced him into a marginalized existence.
The cruel tragedies of his life are almost unbearable to read at times, and yet so beautifully written, you won't be able to turn away.
Morgan Giles's English translation won widespread critical acclaim, including the 2020 National Book Award for Translated Literature.
Read Tokyo Ueno Station: Amazon | Goodreads
Join The Uncorked Reading Challenge Today
---
Travel around the world with the Uncorked Reading Challenge. Get the best book and movie recs straight to your inbox. Sign Up Now.
A Note On Memoirs Of A Geisha by Arthur Golden (which lands on many lists)
One of the bestselling well-known books based in Japan is, unfortunately, not one of the many brilliant books written by Japanese authors. Memoirs Of A Geisha has been controversial in the decades since its publication, for its alleged inaccuracies, imposition of stereotypes about Japanese culture, and the naming of a former geisha interviewed by Arthur Golden for research (which led to a major lawsuit). However, it drew worldwide attention to the lives and hardships faced by geishas.
More recommendations from Christine
Before the coffee gets cold by Toshikazu Kawaguchi
Translated by Geoffrey Trousselot | One of the best time travel books set in Tokyo, Before the coffee gets cold is packed with meaning; don't let its simplicity or repetition fool you. Pay attention to all of the minute details.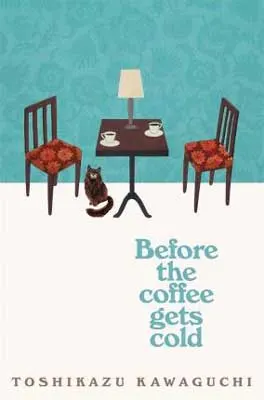 This 140-year-old cafe is a haven for time travelers hoping to see a loved one for the first or last time. However, as with any time travel, we know there are rules.
If patrons don't finish their coffee before it grows cold, they will replace the ghost that occupies the time-traveling chair. And, the results of their visit will also not affect the present outcome.
Why would anyone, then, choose the risks of traveling back in time? Does anything change at all?
There are now three books in this series (although this is by far our favorite). Have the tissues ready. Just know that our Uncorked Readers had varied opinions about Before the coffee gets cold.
Read Before the coffee gets cold: Amazon | Goodreads
Convenience Store Woman by Sayaka Murata
Translated by Ginny Tapley Takemori: One of the best books set in Japan, Convenience Store Woman offers moving commentary on human nature with its satirical look at modern society and our worker bee role in it.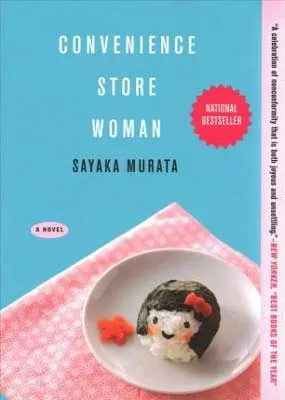 Meet convenience store worker, Keiko Furukura, a young woman living in Tokyo who is your typical people pleaser.
Keiko tries hard to fit into a prescribed and "normal" way of life. To her friends and family, this means getting a "real" full-time job versus the current retail job she loves.
She is also supposed to marry and have babies. Yet, the more Keiko tries to conform, the worse she feels.
Convenience Store Woman is a short but humorous and thought-provoking examination of Japanese culture and society that is universally applicable.
Read Convenience Store Woman: Amazon | Goodreads | Book Information
Days at the Morisaki Bookshop by Satoshi Yagisawa
Translated by Eric Ozawa: With a team of avid readers and librarians, we love books about reading and the books themselves. Days at the Morisaki Bookshop is a 2023 new translated release full of sincerity and rawness.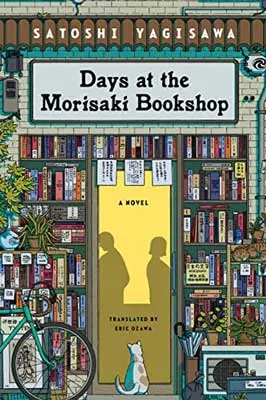 When our main character, Takako's boyfriend tells her that he's engaged to someone else, her world falls apart. She spirals into a deep depression, heading to her uncle's bookshop in Tokyo, Japan.
Jinbocho is known for its winding streets filled with bookshops. It's here where Takako begins to find herself through newfound friends and a gained appreciation for reading.
As she learns more about her inner strength and reconnects with her family, we see through Takako's growth the power of forgiveness and redemption.
Days at the Morisaki Bookshop is one of the best novels set in Japan on this list that you can read in a few short sittings.
Read Days at the Morisaki Bookshop: Amazon | Goodreads
Tokyo Ever After by Emiko Jean
If you enjoy stories like The Princess Diaries that are a tad reminiscent of Crazy Rich Asians, pick up one of our favorite YA books set in Japan, Tokyo Ever After.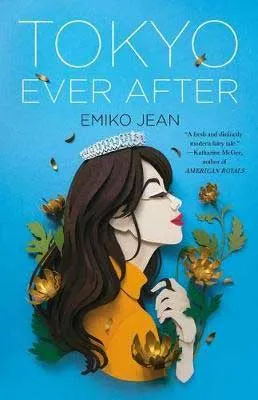 Izumi Tanaka is a Japanese-American teenage girl living in California.
She doesn't fit in at her high school in the United States, and when she travels to Japan to spend time with her estranged father, the Crown Prince of Japan, she realizes that she is a foreigner there, as well.
It also doesn't help that Izumi is now in the public eye and must act a certain way. Expectations are high. Can Izumi help change tradition and win over the hearts of an entire country?
A story about family and heritage, fall for the romance as well as our empowering MC who shines off of the pages – with or without a glitzy tiara.
Read Tokyo Ever After: Amazon | Goodreads
Flame In The Mist by Renée Ahdieh
For top fantasy books set in Japan, Flame In The Mist will appeal to adult and teen readers who enjoy the story of Mulan. This YA duology promises adventure and romance. We ate it right up.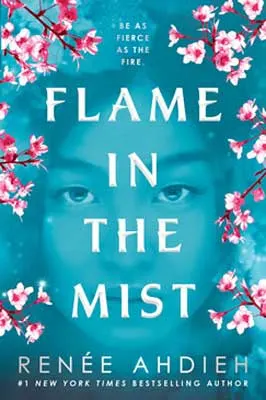 Mariko is the daughter of a samurai in Feudal Japan, which means that she has little agency and will be forced to marry.
Taking on the identity of a male, she is determined to find and defeat the Black Clan, especially after they tried to kill her.
Of course, love enters the picture, and inevitably, Mariko will be found out. What happens when her true identity is revealed?
Read Flame In The Mist: Amazon | Goodreads | Read More
All The Lovers In The Night by Mieko Kawakami
Translated by Sam Bett and David Boyd: Mieko Kawakami is a bestselling Japanese novelist most well-known for Breasts and Eggs. All The Lovers In The Night is a refreshingly brilliant examination of the lives women lead, the choices they make, and their relationships with each other.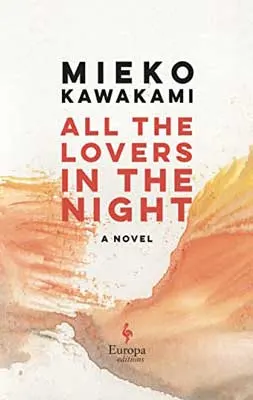 Ironically, we tend to pick up books while traveling, especially those from their respective countries. However, we couldn't resist snagging All The Lovers In The Night in a Scottish bookshop.
Freelance copy editor, Fuyuko Irie, is detached from the world and miserable. She is profoundly lonely. Upon catching her reflection, she decides that it is time to do something about this.
She attempts to build relationships with her boss as well as an older man named Mitsutsuka; readers watch as she tries to find her place in society.
For books set in Tokyo, All The Lovers In The Night is an examination of women trying to survive and find themselves in non-conforming societal roles.
Read All The Lovers In The Night: Amazon | Goodreads
More Of The Best Books Based In Japan:
If you are looking for more books that take place in Japan to read before you go, try these:
Be sure to let us know your favorites in the comments too!
If you love Japanese books, try these Japanese movie lists:
Grab your favorite books and movies here:
Save These Books Based In Japan For Later: