Are you looking for books set in Tennessee? Find nonfiction, historical fiction, travel books, and fictional novels about Tennessee.
Since we moved to North Carolina, our weekend trips involve following the whiskey and beer trails in TN.
Plus, Tennessee is home to Austin Peay, which trains many creative writers in Clarksville.
It's not surprising, then, that there are so many 'smoky' books set in Tennessee.
The Uncorked Librarian asked her favorite bookstagrammers, bloggers, and readers for the best novels set in Tennessee.
Find the best Tennessee novels in historical fiction, thrillers, and romances.
If you are looking for nonfiction books about Tennesse, scroll to the bottom for even more books.
So, what are the best books set in Tennesse according to our readers? Let's get started!
Next, travel across America with these books.
Find your next great Tennessee novel here:
1. Book of the Month: Get the month's hottest new and upcoming titles from Book of the Month. You might snag an early release or debut author. Along with selecting a book a month, find terrific add-ons, both trendy and lesser-known titles.
2. Audible Plus: From Amazon, listen to Amazon Originals, podcasts, and audiobooks. They add new titles every week.
3. Amazon Prime: Don't miss Amazon First Reads – early access to Kindle books. Get fast delivery as well as movies, music, Originals, shows, and more.
4. Or, start your trial of Amazon Video for movies and tv series on demand.

10 Best Books Set In Tennessee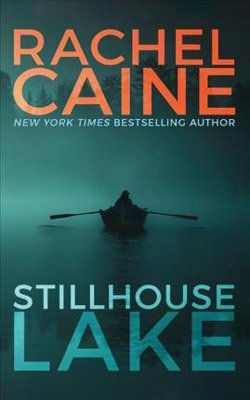 Gwen is desperate for a fresh start for herself and her two children after discovering that her husband is a serial killer.
Gwen hopes that moving to secluded Stillhouse Lake, Tennessee will promise them the anonymity they need, away from the Internet stalkers and trolls whose threats may go beyond idle words.
After years of running, Gwen and the kids settle into their idyllic lakeside life.
Unfortunately, the town discovers a woman's body; shockingly, her death resembles the murders committed by Gwen's husband.
As Gwen races to exonerate her name and protect her children, she questions everyone she knows.
Stillhouse Lake is a Tennessee thriller that hums with simmering tension and leaves the reader aching for the next book in the series
Tennessee murder mystery submission by Funko-amazing bookstagrammer and regular TUL contributor, Jennia.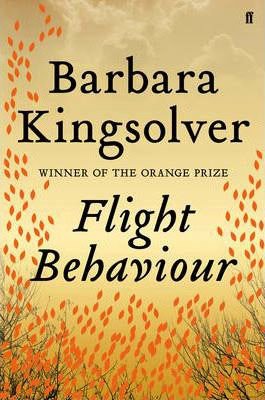 In her book Flight Behavior, Barbara Kingsolver discusses the most pressing issue of our time: climate change.
This 2012 novel is set in rural Tennessee. Our heroine, Dellarobia Turnbow heads into the woods to start an affair with a telephone repairman. Instead, she finds the valley behind her house filled with monarch butterflies.
What makes this story so captivating is that while Kingsolver's stance on climate change is clear, she helps us see the world from multiple perspectives, including Dellarobia's impoverished Appalachian family.
Among my book club of middle-class Montanans, we agreed that the story itself is a good one (and it's not only about climate change).
Like any thought-provoking book, Flight Behavior helps us to glimpse another world, even if it's one in the same country in which we live.
Maybe if more of us could have seen this perspective in 2012, we wouldn't be in the political predicament we find ourselves in today.
Rural Tennessee novel submission from Mel of Mel's Garden. Read more about how you can grow a climate-friendly garden in honor of Flight Behavior.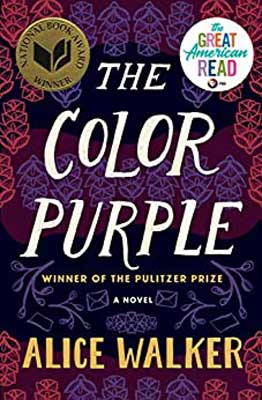 CW: violence, rape, incest
The Color Purple is an epistolary novel and winner of the National Book Award and Pulitzer Prize.
Set in Georgia and then Tennessee, The Color Purple highlights the socioeconomic hardships of southern African American women in the 1930s.
Walker's novel is one of the most targeted for censorship. This Tennessee novel makes consistent appearances on banned book lists.
The content is explicit and violent. Celie, the main character writes letters to God and chronicles her abuse. She is raped by her father and has bore two children by him that she believes he killed or sold.
Celie then enters an abusive marriage with Mister and stops hearing from her sister, who she also believes to be dead.
But, The Color Purple is also about survival. When her husband's lover moves into their home, Celie is forced to seek more. She begins to notice the strong female voices in her life.
Will Celie find voice and independence? Will she decide that she, too, is deserving of love? Uncover more about the 2023 movie adaptation. Read more→
TN historical fiction book submission from Tori of Tori-Leigh. If you love The Color Purple, check out Tori's gothic fiction book list.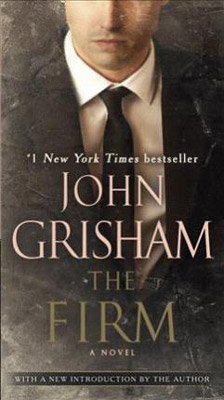 The Firm is a legal thriller that takes place in Memphis.
A prestigious law firm woos a young attorney. When the FBI approaches him later with an offer to help reveal their nefarious dealings, he must decide whether to stay loyal or risk his life and expose the dark side of the firm.
This is a classic page-turner set in a high stakes world. Grisham brings you into the legal environment with just the right amount of detail and explanation to make the story engaging but not overwhelming.
TN legal thriller submission from Rachael of Never Enough Novels.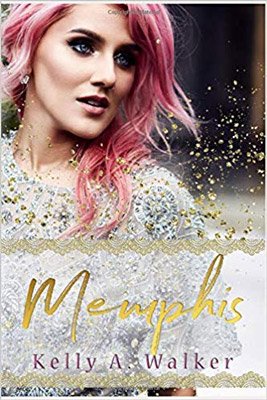 Memphis is a contemporary stand-alone Reverse Harem book set in Memphis.
Meet Memphis, a young woman looking for an answer: who is her father?
Memphis sets out on a road trip to meet Arthur. Surrounded by half-truths, lies, heartbreak, and betrayal, she finds something she wasn't searching for. Love.
Memphis book submission from the indie author, Kelly A Walker.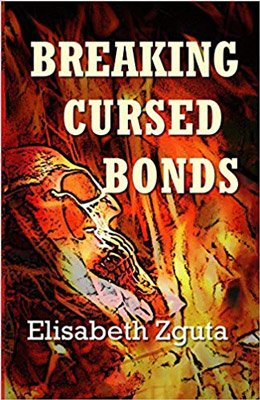 The de Gourgues family is an eccentric family from Memphis. Three siblings struggle to find their place in a world filled with supernatural forces and evil foes.
In book one, Emilie discovers the strength of her paranormal power while tracking down the source of a curse that has shadowed her family for generations.
Emilie meets and falls in love with Jeremy Laughton. Their quests are the same path, and together they journey from Memphis to New Orleans—from Florida to France—to break the deadly curse before it's too late.
Emilie and Jeremy go to extremes to save her family's future, but is it too late?
Memphis novel submission from the author, Elisabeth Zguta.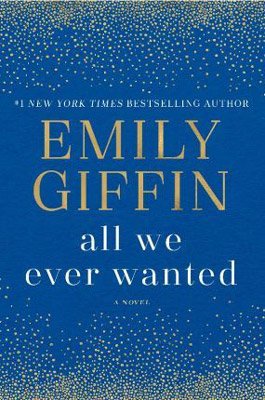 Emily Giffin is largely known for her bestselling chick-lit focusing on romantic relationships.
All We Ever Wanted is still about relationships but moves beyond romance into more hotly contested territory. The story covers timely, sensitive issues like social justice, gender equality, bullying, and elitism.
A book set in Nashville, you witness a part of the South that's no stranger to long-established and antiquated ideals favoring certain classes, races, and social customs over others.
Giffin admirably confronts these topics while staying true to her signature, easy style, resulting in a thoroughly entertaining and engrossing story.
She also keeps things lighthearted by introducing the reader to some Nashville food and hot spots, which helped inspire this bookish recipe for Nashville Hot Chicken Sandwiches.
TN book submission from CJ of A Well-Read Tart. Check out her full book review here.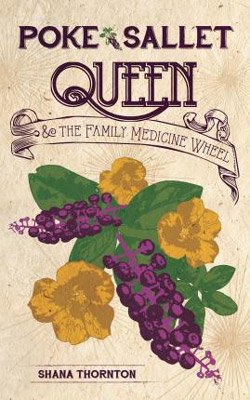 If you are looking for unique indie books set in Tennessee, don't miss Poke Sallet Queen & The Family Medicine Wheel.
A contemporary coming of age story set in Nashville and surrounding neighborhoods, Robin Ballard is learning more about her family history for her college writing seminar. Of course, Robin is in for much more than she bargained for.
Follow along as Robin uncovers more about her homeless and, at times, estranged father as well as dysfunctional family members through stories, recipes, superstitions, and lost journal pages dating back to the 1920s. There is booze, dream catchers, tears, and joy.
Lyrical and nostalgic, Poke Sallet Queen & The Family Medicine Wheel is guaranteed to transport you to rural TN while making you realize that some part of Robin lives within us all.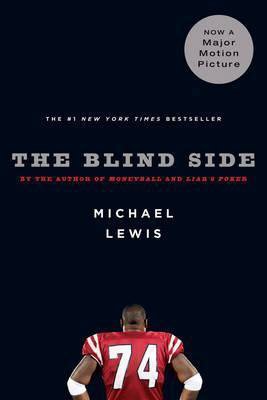 The Blind Side tells the story of Michael Oher and grew in popularity with the 2009 film for which Sandra Bullock won an Academy Award.
Growing up on the wrong side of the tracks in Memphis, Tennessee, the Tuohy family adopts Michael Oher and encourages him to play football.
Through hard work, Oher eventually rises as one of the top college football players and a Super Bowl champion.
However, the book The Blind Side is not just about Michael Oher, but also about the evolution of football.
Michael Lewis narrates the history of the game to show why Oher's position of left tackle became so important.
One of the best nonfiction books set in Tennessee, you'll love The Blind Side.
Submission from Rachael of Booklist Queen. If you enjoy nontraditional family stories like this, check out Rachael's unique books for parents.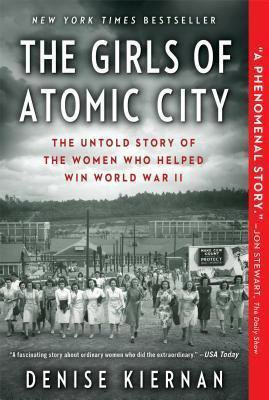 Denise Kiernan is one of my favorite historians.
The Girls of Atomic City: The Untold Story of the Women Who Helped Win World War II is a nonfiction novel set in Oakridge, Tennessee.
Taking place during WWII, readers meet the women who helped build the atomic bomb and later dealt with the aftermath.
Much of this history remained a secret at the time, and we learn about the government's mysterious and obscure ongoings in a city that no one knew about.
If you like Denise Kiernan, her account of the construction of the Biltmore, The Last Castle, lies with this North Carolina book list.
Are we missing any of your favorite books set in Tennessee? Which ones have you read? Please let us know in the comments.
You May Also Love:
Best Books Set In Each Of The 50 States
Books Set In North Carolina
Southern Books & Authors
Meme-Busting Books Set In & About Florida