Scream across the globe with the best LGBT horror books for adults and teens to read this season.
If you are looking for terrifying queer horror books, we have just the reading list for you. But don't worry, some of these books will fall on the lighter side of spooky.
Below find gay horror books that not only frighten but also delve deeply into issues of gentrification, police brutality, and the HIV/AIDS crisis.
Others will transport you into frozen tundra or small-town Texas. Plus, we cannot resist a few steamy romances.
And, find the best lesbian horror books, including gothic tales, stories about family, and spooky mermaid novels. Dive under the sea, if you dare.
Meet your next favorite transgender and binary horror authors, too.
Lastly, find horror LGBT books across genres – science fiction, fantasy, gothic literature, graphic novel, and more – both YA and adult. Let's get started!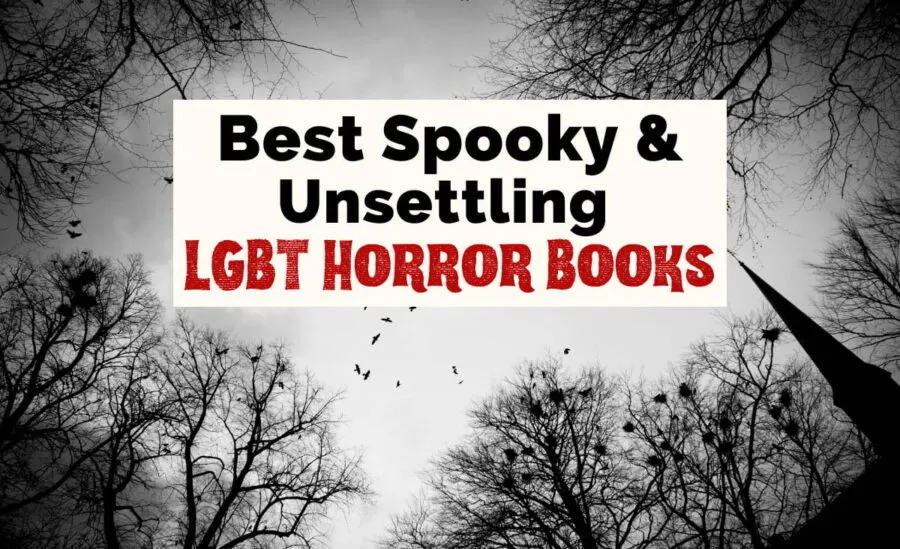 Grab the best queer horror books here:
14 Best LGBT Horror Books
By Dagney McKinney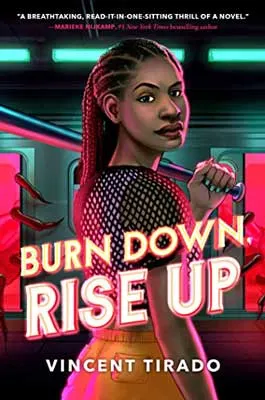 Burn Down, Rise Up by Vincent Tirado
Raquel is devastated to learn that her mami, a nurse at the local hospital, has been placed in a coma after contracting a mysterious illness from an aggressive patient.
But she soon figures out that her mami was infected by none other than Cisco, who is the cousin of her crush, Charlize. And now Cisco is missing.
Cisco is just the latest in a long line of missing kids, most of whom the cops never bother looking for – except for the group of White kids who went missing a year ago and still haven't returned.
To save both Cisco and her mami, Raquel and Charlize must team up, and they dive into the startling history of the Bronx.
They must also play the Echo Game, a popular internet game and urban legend that seems to have unnerving consequences for the players, many of whom never return.
Written by a non-binary Afro-Latine author, this sapphic fantasy brings the Bronx to life and is one of the creepiest queer horror books for adults and teens alike.
Explore even more novels based in NYC.
Read Burn Down, Rise Up: Amazon | Goodreads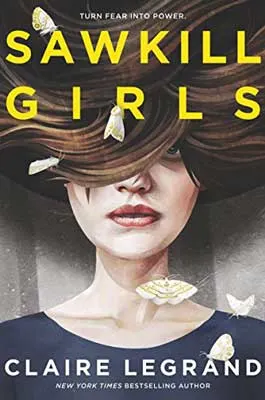 Sawkill Girls by Claire Legrand
A girl with incredible strength. A girl who can vanish. A girl who burns. There are always three.
After the death of her father, Marion's mom moves the family – herself, Marion, and Marion's sister Charlotte – to the remote island of Sawkill Rock off of the coast of Massachusetts.
Here she has secured a job working for the Mortimer family. The Mortimers are powerful, beautiful, and treated a bit like Sawkill royalty.
Marion quickly falls under the spell of the daughter, Val Mortimer. And Val seems to feel the same for Marion. Except Val might be evil…
Unfortunately, Marion's newest friend on the island, Zoey – also a transplant to the island, having moved there with her police chief father – hates Val.
Weird things happen on Sawkill; they always have. Girls go missing and are never found – like Zoey's best friend, Thora.
Zoey knows Sawkill is off, and she doesn't blame Val, exactly, but Zoey does focus all her rage and frustration on her.
And Zoey has a lot to be angry and frustrated over. Not only did Thora disappear, but Zoey recently broke up with Grayson, worried her asexuality would drive him away if she didn't.
Don't worry, they're still besties, though, and Grayson is the BFF we all need and deserve.
These are the Sawkill girls, bound together by generations of betrayal, urban legends, disturbing secrets, and a touch of fate. Sawkill Rock has a story to tell, and with their help, it will do just that.
If you're looking for atmospheric, good-for-her LGBT horror books, Sawkill Girls is an excellent choice – and makes for a terrific fantasy audiobook listen too.
The writing can be a bit flowery at times, but that adds to the claustrophobic, isolated feel of the book. Plus, we just love island-set books.

Read Sawkill Girls: Amazon | Goodreads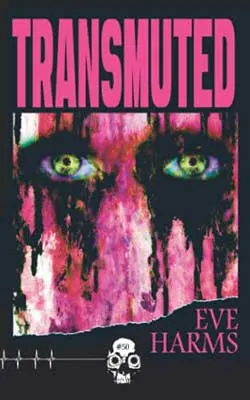 Transmuted by Eve Harms
Isa has struggled with gender dysmorphia for years, and now she's finally raised the funds to get the face she's always wanted.
That is until her dying father begs for the money to use on experimental treatments and Isa doesn't have the heart to say no.
Desperate to save face with the fans who donated money, Isa instead inquires about a questionable ad that promises everything she's ever wanted – for free!
After she meets Dr. Skurm, Isa almost doesn't follow through with the procedure but finally relents against her better judgment.
However, whatever bizarre thing Dr. Skurm does is a success and it's working miracles!
But now Isa's body seems to keep changing, and she's not sure she likes all the changes.
Full of unsettling body horror and queer rage, Transmuted is one of the most grisly LGBT horror books.
And at only 70-odd pages, it's perfect for those looking to sink their teeth into some chilling horror novellas.

Read Transmuted: Amazon | Goodreads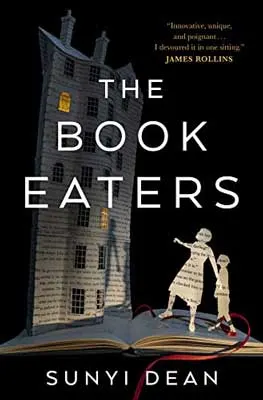 The Book Eaters by Sunyi Dean
Devon comes from an ancient line of creatures called book eaters. Though they look human, as their name suggests, they survive and learn by consuming books.
Women are rare amongst book eaters, and as such, are kept in line by feeding them a never-ending loop of fairy tales – at least while they're young enough to have children.
But Devon has always been interested in the other books in her family's library, occasionally squirreling away books about adventures and same-sex attractions.
As the book opens, we already know that something hasn't gone entirely to plan for Devon because she and her son, Cai, are on the run.
Unlike Devon, her son craves something more than books to survive. Cai is a mind eater and his rests between feedings are getting shorter and shorter.
Desperate to save her son, Devon will do whatever it takes to find the cure for mind eaters that allows them to also subsist off of books.
The Book Eaters is one of the best folk horror books about motherhood, identity, and what makes a monster.
It's also easily one of our favorite queer horror books of all time.
Find even more books about books to read.

Read The Book Eaters: Amazon | Goodreads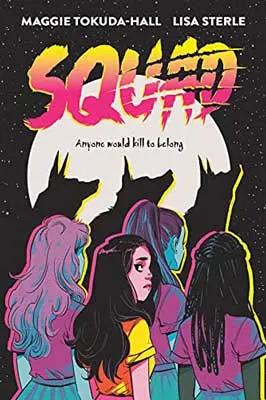 Squad by Maggie Tokuda-Hall
Illustrated by Lisa Sterle
If you prefer something spooky, but not truly terrifying, then Squad is one of the best queer graphic horror novels for you.
Becca is the new girl at her elite San Francisco high school, and she's terrified about fitting in and making new friends.
To her amazement, though, Becca quickly becomes friends with Marley, Arianna, and Mandy, the most popular girls at school.
Becca feels like she's known these girls forever – especially Marley. But the girls are harboring a pretty big secret: they're werewolves.
And every full moon, they hunt and devour boys who prey on girls who can't fend for themselves.
Now Becca has a choice: become one of them and have to kill once a month, or lose the best friends she's ever had.
For fans of teen classics like Heathers and Jawbreakers, this is one of the more tame horror LGBT books – especially if you love werewolf books – but still a lot of fun!
Read even more great LGBT books for teens.

Read Squad: Amazon | Goodreads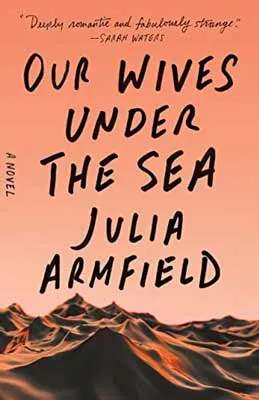 Our Wives Under the Sea by Julia Armfield
After Leah's submarine disappears for 6 months at sea, Miri didn't think she'd ever see her again.
So when she comes back – the sole survivor of a maritime tragedy she refuses to talk about – Miri is so happy to have her wife back.
But, Leah is different. While Miri tries to be patient and let her settle back in, Leah pulls away and begins acting strangely.
Leah longs to return to the sea, and her health begins to deteriorate. She spends all day in the bathtub and requests odd foods.
As Leah becomes more distant, Miri feels as though she is losing her wife all over again. She turns to internet support groups.
We slowly start to learn more about Leah's time on the ship, each piece part of a larger, more terrifying puzzle.
Our Wives Under the Sea is a beautifully crafted gothic tale about the sea and grief and is one of the most haunting lesbian horror books.

Read Our Wives Under the Sea: Amazon | Goodreads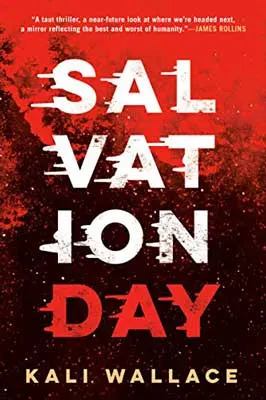 Salvation Day by Kali Wallace
The House of Wisdom is a massive, government-owned space exploration vessel.
It has been sitting dormant for ten years, ever since a deadly virus caused the deaths of everyone on board. Capturing it for her people is Zahra's prime objective.
With the help of Jaswinder Bhattacharya – the sole survivor of the House of Wisdom and the last person with the DNA to access it – Zahra will be able to gain entry.
All she has to do is kidnap and persuade them to do it.
Hopefully, this mission won't awaken anything lying dormant on the ship, especially something that might mean the end of all humanity.
Fans of claustrophobic, white-knuckle sci-fi LGBT horror books will have a lot to enjoy here, as author Kali Wallace keeps the pacing fast and the tension high.

Read Salvation Day: Amazon | Goodreads
The Low, Low Woods by Carmen Maria Machado
Illustrated by DaNi
It's no secret that there's something a little off about Shudder-to-Think, Pennsylvania.
For generations, the women of the town have mysteriously experienced large, unexplainable gaps in their memory.
When it happens to El and her best friend Vee while watching a movie, they are concerned, but not entirely surprised.
However, unlike all the women before them, El and Vee decide to fight back and uncover the truth about these memory lapses.
And to do this, they must venture into the titular woods that surround Shudder-to-Think which are believed to be full of monsters.
The Low, Low Woods is one of the most unsettling graphic LGBT horror books we have ever read and is a must for anyone who loves visual horror.

Read The Low, Low Woods: Amazon | Goodreads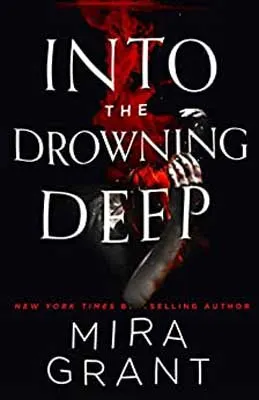 Into the Drowning Deep by Mira Grant
For terrifying books set on boats and underwater, look no further than mermaid novel, Into the Drowning Deep.
Tory Stewart has been searching for answers for seven years about what happened to her sister and the entire crew onboard the Atargatis.
When the ship disappeared while filming a "mockumentary" about mermaids footage was leaked of a vicious attack – by mermaids.
But everyone knows it was just a hoax, right?
Tory doesn't care what the risk is; she needs to know what happened to her sister. She jumps at the chance to join the expedition being sent to do just that.
Tory's just going for answers, though, and she wants nothing to do with beautiful autistic reporter Olivia Sanderson, the woman fulfilling her sister's role this time around.
Into the Drowning Deep is one of the best lesbian horror books there is and a must for anyone who loves sci-fi horror and creature features.
It's also a great read if you are looking for a different type of sisterhood book.
Read Into the Drowning Deep: Amazon | Goodreads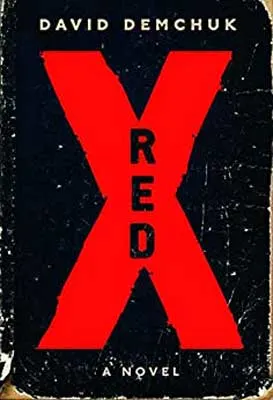 Red X by David Demchuk
People are disappearing from the gay community of Toronto.
As more and more men are seemingly stalked and "taken," the dwindling numbers of those who remain are left feeling afraid, vulnerable, and abandoned.
But there is more at play here than just the regular horrors of gentrification, societal indifference, police brutality, and the HIV/AIDS crisis; something else is also responsible.
Trying to make sense of this is author David Demchuk himself, as he pieces together the stories of the missing while adding his own personal memories and experiences.
What Demchuk determines is that the disappearances seem to be linked to a demonic presence … and a mysterious red journal.
Told with alternating chapters of fiction mixed with diary entries of non-fiction, Red X is one of the most metafictional gay horror books on this list.
Enjoy even more Canadian books and writers.

Read Red X: Amazon | Goodreads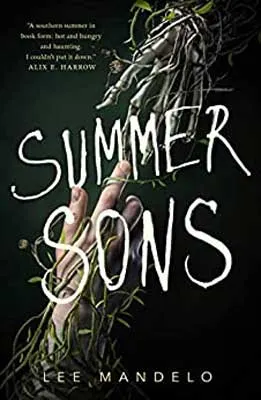 Summer Sons by Lee Mandelo
When this was pitched to us as Fast and Furious meets a queer Southern gothic tale, we knew we would love this.
Ever since his family adopted Eddie when they were kids, Andrew and Eddie have been inseparable.
That is until Eddie alters their carefully laid plans to study at Vanderbilt for a semester without Andrew.
Although hurt, Andrew agrees knowing that they'll be reunited shortly, and permanently. Then Eddie kills himself and upends Andrew's entire life.
Andrew doesn't know how to exist without Eddie, with whom he has always shared everything – including an ability to see spectral figures.
Despite all evidence to the contrary, Andrew doesn't believe Eddie killed himself, and he thinks the haunting creatures he keeps seeing might be proof of that.
He also thinks the "bad influence" crowd of self-destructive street racers Eddie fell in with – one of whom was his roommate – might know more about his death than they're letting on.
So he moves into the house he has inherited and carries on with Eddie's academic research to search for answers.
But the more he uncovers, the further he feels from Eddie, and the life he thought they had wanted together.
Full of queer rage, eerie spectral entities, and haunting depictions of grief, this is one of the most atmospheric LGBT horror books.
Summer Sons also addresses some systemic issues within academia, and is perfect for those who love sinister dark academia books and books set in Tennessee.
Discover even more Southern books.

Read Summer Sons: Amazon | Goodreads
Join The Uncorked Reading Challenge Today
---
Travel around the world with the Uncorked Reading Challenge. Get the best book and movie recs straight to your inbox. Sign Up Now.
The Bright Lands by John Fram
When you're forced to leave your home state because the neighborhood has a problem with your sexuality, going back is usually the last thing on your mind.
But that's what Joel Whitley has to do; having made a new life for himself in New York, he must return to the town of Bentley, Texas to find out what happened to his brother, Dylan.
As the star quarterback in a town obsessed with football, Dylan's disappearance has caused quite a stir in the collective consciousness of Bentley.
One person who feels it more than the others is Starsha Clark, a Sheriff's Deputy, who harbors the painful memories of her own missing brother.
With everyone seemingly knowing more than they're saying, Joel must also deal with the increasing darkness that's invading his dreams – a darkness that reaches beyond just his imagination.
Author John Fram paints a bleak picture of a local conservative town slowly being smothered with nightmares in one of the best gay horror books of recent years.

Read The Bright Lands: Amazon | Goodreads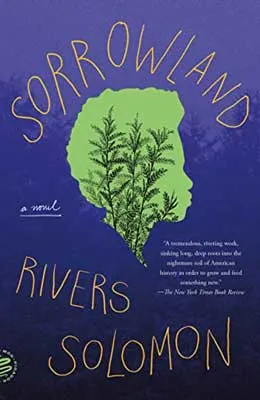 Sorrowland by Rivers Solomon
Suffering in a life of strict religious rules, young Vern breaks out of the Blessed Gardens of Cain compound and dashes for the safety of the woods.
She has never known life outside of Cainland, and matters are not helped by the fact that she is seven months pregnant.
Things get even direr when she gives birth to twins, especially as the other members of Cainland are ruthlessly hunting for her.
However, Vern seems to be able to defend herself and her children with strength and vigor – much more than a normal human should be capable of.
With potentially threatening strangers, queer relationships, and unexplainable biological changes in her future, life in the real world is almost as dangerous as the one she fled.
Sorrowland is a genre-blending, eye-opening thrill ride that is perfect for anyone looking for queer horror books with high levels of constant tension.
Read Sorrowland: Amazon | Goodreads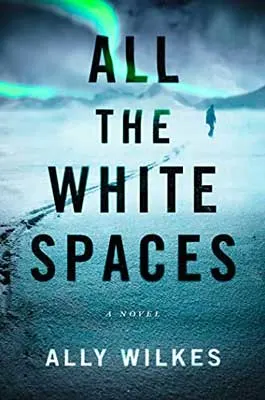 All the White Spaces by Ally Wilkes
During the tumult of the First World War, young Jonathan Morgan makes a decision that will change the course of his life.
Having stowed away on a ship bound for the Antarctic, he can now finally live as the man he always knew himself to be.
As an extra bonus, this Arctic vessel is captained by none other than James "Australis" Randall, famed explorer and Jonathan's personal hero.
But this voyage into the unknown proves to be exactly that, as the crew finds themselves somewhere off the map and in parts unknown.
Forced onto the freezing white land, the crew fails to realize that something has drawn them into its territory.
One by one, the crew dwindles in size. And they are all so very far from help or rescue.
Nonbinary author Ally Wilkes has crafted one of the best gay horror books for fans of the isolated thriller.

Read All the White Spaces: Amazon | Goodreads
Save The Best Queer Horror Books For Later: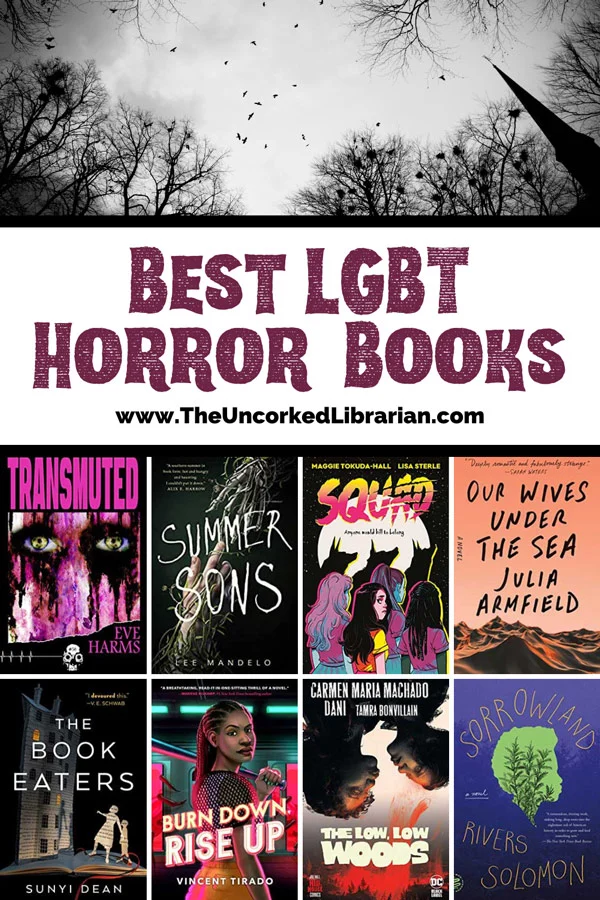 Grab the best LGBT horror books here:
Thank you to TUL contributor, Dagney McKinney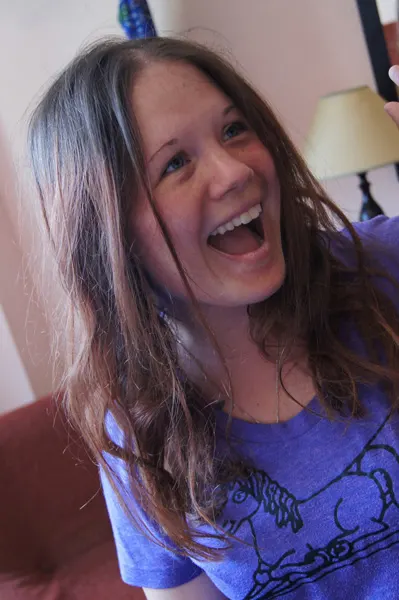 Dagney (pronouns: any) is a neurodivergent writer who loves all things macabre and weird. She likes outrageously spicy food, long walks through graveyards, and historical tangents. You'll most likely find her wandering around somewhere quiet or underground, buying salt, or whispering to camels.
What are your favorite horror LGBT books?
What queer horror books do you love? We are always updating our lists and adding to our TBR pile. Let us know in the comments!
You Might Also Scream For:
Books With Ghosts
Wicked Witches
All Things Vamp
Haunted House Books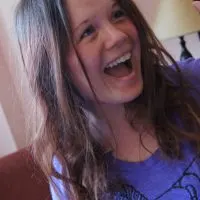 Dagney (pronouns: any) is a neurodivergent writer and book nerd who is drawn to all things weird and macabre. She also loves anything to do with fast cars, unhinged anti-heroes, and salt. When she isn't working or reading, you're likely to find her eating Indian food, playing board games, or hiding out somewhere dark and quiet, stuck down an internet rabbit hole. The easiest way to win her over is through cats and camels.