Transform with the full moon, and travel around the world with the best werewolf books to read for adults and teens.
Are you looking for top werewolf novels to read this season? Both fun and terrifying?
From horror stories to more poignant tales of love and self-discovery, we've perused our shelves to showcase some of the best werewolf book series, fantasy books, LGBT fiction, and graphic novels.
Also, find poems, translated literature, and books showcasing a variety of supernatural creatures, including our other favorite topics like vampires, ghosts, and witches.
Below, uncover some of the best books about werewolves for adults along with a few teen selections.
Please just keep in mind that many werewolf books are rather intense and come with a plethora of content warnings.
Don't forget to let us know your favorite werewolf book in the comments. Let's get started!
Read more books for wolf and dog lovers.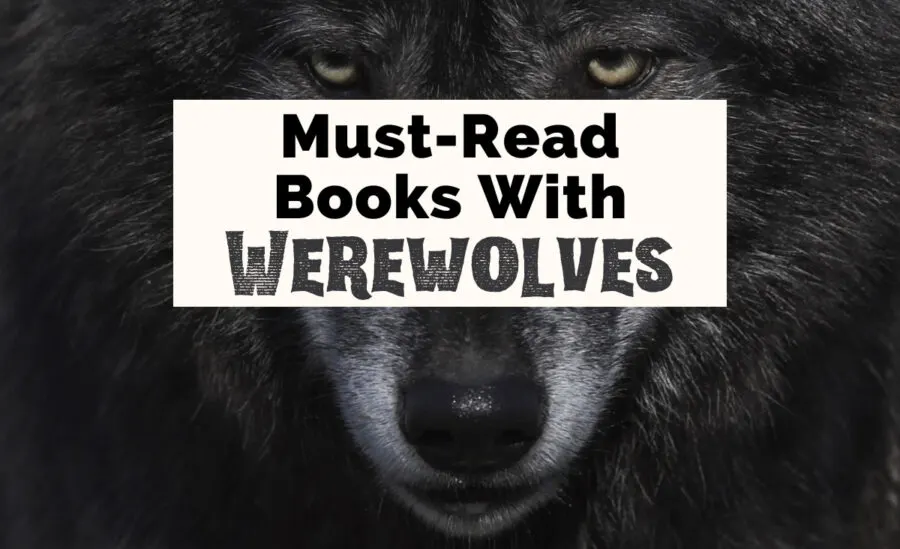 Grab your favorite werewolf novels for later:
23 Best Werewolf Books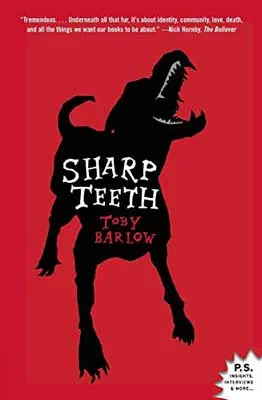 1. Sharp Teeth by Toby Barlow
Werewolf novels in verse aren't exactly common… but if Sharp Teeth is an indicator of the possibilities, they should be!
In this collection of free verse-style poems, packs of werewolves fight power battles in the city of Los Angeles (yes, the City of Angels has a very dark side).
Anthony, a dog-catcher, and Peabody, a police officer, are pulled into this underworld battle and become pawns in a game that is bigger than they could have imagined.
This story is visceral, compelling, and highly readable – even for readers of werewolf books who aren't poetry fans!
Travel to the West Coast with even more books set in California.

Read Sharp Teeth: Amazon | Goodreads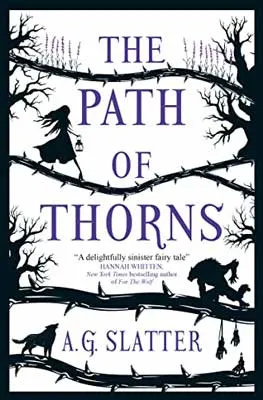 2. The Path Of Thorns by A.G. Slatter
If you're looking for brand-new werewolf books to spice up your reading life, check out The Path Of Thorns, which is perfect for witch book lovers too.
The latest novel from award-winning author A.G. Slatter is "a lush and twisted dark fairy tale suffused with witchcraft, dark secrets, and bitter revenge."
The Path Of Thorns leans into the tropes of the gothic, with a novice governess coming to care for the children of the mysterious Moorwood family.
But in a surprising twist, this governess – skilled in botany and potion-making – is hiding dark secrets and malevolent intentions of her own.
Will her affection for her new charges interfere with her plan to seek vengeance?

Read The Path Of Thorns: Amazon | Goodreads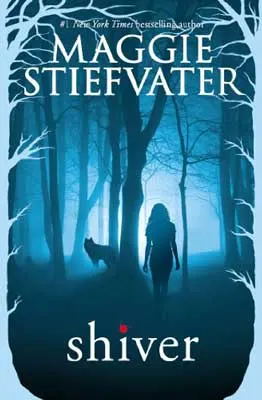 3. Shiver by Maggie Stiefvater
Most of us would run away from glimmering eyes in the woods behind our house – but Grace is captivated.
For years, she watches the wolves who live in the frozen forest, keeping her eye out for one in particular, the one with yellow eyes.
Shiver is the first in a bestselling YA werewolf book series by award-winning author Maggie Stiefvater.
Forget what you know about transitions dominated by lunar cycles; in Stiefvater's world, Sam gets to spend the summer months in human form…
But when the winter months come, he will have to return to his wolfish life. Can his bond with Grace survive it?
Discover even more of the best books about monsters for adults and teens.

Read Shiver: Amazon | Goodreads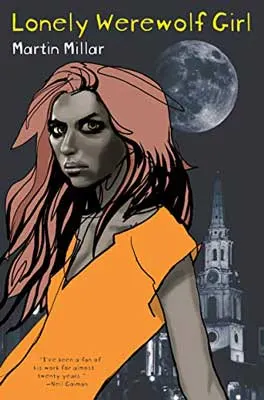 4. Lonely Werewolf Girl by Martin Millar
You probably wouldn't be surprised to hear that Lonely Werewolf Girl is a story about… well, a lonely werewolf girl.
But there is so much more going on in this story, the first of three werewolf novels by Martin Millar about Kalix MacRinnalch and her Scottish clan.
When it begins, Kalix is roaming the streets of London, pursued by hunters and abandoned by her sister, the Werewolf Enchantress.
Back home, in Scotland, Kalix left factions of the clan in a feud that could turn deadly, each scheming to take power after the former clan head died without naming a successor.
Kalix's vote could change everything – so why has she run?

Read Lonely Werewolf Girl: Amazon | Goodreads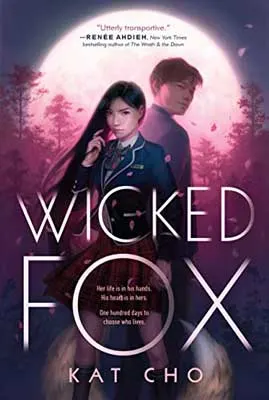 5. Wicked Fox by Kat Cho
This rich and addictive fantasy novel is set in modern-day Seoul, where Gu Miyoung can hide in plain sight. She is a gumiho, a nine-tailed fox, who must devour the energy of men in order to survive.
In Wicked Fox, she's forced to expose her secret in order to save the life of Jihoon, a human boy attacked by a goblin.
She believes he'll keep her secret, and romance blossoms between them. However, soon they face a greater threat than they ever could have anticipated.
This is one of the most intoxicating books about werewolves you'll find in the Young Adult section.
Explore more books about, from, and set in Korea.

Read Wicked Fox: Amazon | Goodreads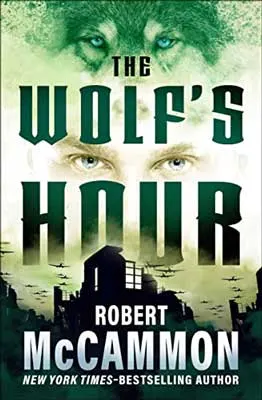 6. The Wolf's Hour by Robert R. McCammon
This World War II horror novel is also – wait for it – one of the best werewolf books of the '80s! Who knew?
The Wolf's Hour could have been your standard military spy novel, with a British secret agent sneaking behind enemy lines, except that the agent is also a werewolf.
Agent Gallatin has been called back for "one last mission," to retrieve vital information from an informant in Occupied France.
His secret proves to be his superpower, as he uses his transformation to take on the Gestapo. Fans of pulp fiction and high-octane thrillers will get a real kick out of this twist on the genre.

Read The Wolf's Hour: Amazon | Goodreads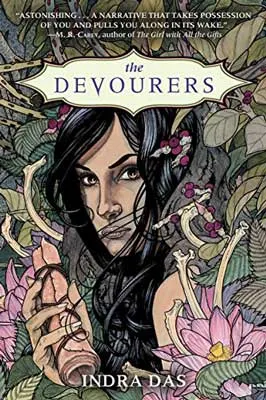 7. The Devourers by Indra Das
Fans of Sayaka Murata and other "brutal, intoxicating, and gorgeously visceral" fiction writers will love The Devourers, the 2015 debut novel by Indian writer and artist Indra Das (also known as Indrapramit Das).
College professor Alok Mukherjee is skeptical when a stranger first tells him about the shape-shifters that devour human souls in order to survive. However, his doubt gives way to curiosity.
He finds himself drawn into the story, and ultimately responsible for transcribing a collection of texts originally written on human skin.
This is one of the most brutal but beautiful werewolf books of the past decade.
Travel to Asia with even more books set in India.

Read The Devourers: Amazon | Goodreads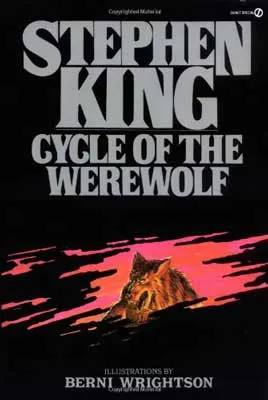 8. Cycle Of The Werewolf by Stephen King
Come on: you had to know that the King Of Horror had written some of the best werewolf books!
Though a werewolf transformation occurs briefly in his big-time bestseller IT, die-hard fans of werewolf novels need to read Cycle Of The Werewolf to get their fix.
Each chapter is technically a short story in and of itself, though they are related and told chronologically.
The stories revolve around a werewolf who terrorizes the otherwise-normal fictional town of Tarker's Mills each month.
This is also a good horror novel to pick up if you're short on time; at 127 pages, it is officially Stephen King's shortest novel to date.
Fans of Stephen King will also enjoy these seriously spooky stories.

Read Cycle Of The Werewolf: Amazon | Goodreads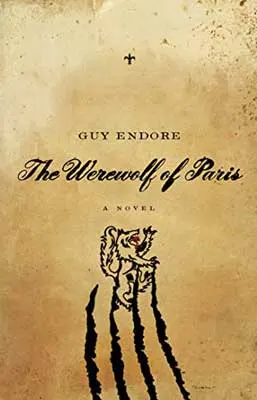 9. The Werewolf of Paris by Guy Endore
Paris is for lovers… and for werewolves!
The Werewolf Of Paris is one of the classic books about werewolves, a freaky Gothic tale first published back in 1933.
The narrator, an American scholar, frames his story by explaining that he "found" it in a trash heap – a manuscript defending the eponymous shape-shifter.
Sergeant Bertrand Caillet was a descendant of the cursed Pitamont clan.
During the Franco-Prussian war, he found love with a young woman who shared his twin obsessions with sex and death and helped him manage his transitions by allowing him to tear her own flesh.
All seems fine until Caillet's lust for blood takes him too far.
If you enjoy books across France, we have just the Paris reading list for you.

Read The Werewolf of Paris: Amazon | Goodreads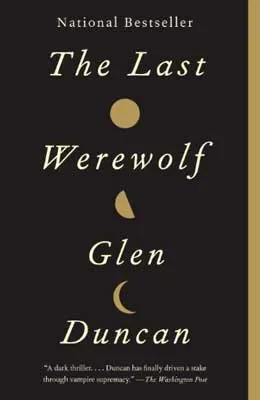 10. The Last Werewolf by Glen Duncan
Glen Duncan's werewolf book series begins with The Last Werewolf, a paranormal fantasy and horror novel that warrants a strong trigger warning!
Jacob Marlowe is the last of his kind (as the title suggests), wandering the world alone and driven mad by his monstrous appetites.
He plans to end his life after one last lunar cycle, the end of a lineage that has lasted millennia. But one strange turn of events will change everything, and Jacob might just find a reason to live on.
This might be one of the most intense werewolf books with a beautiful (human) heart.

Read The Last Werewolf: Amazon | Goodreads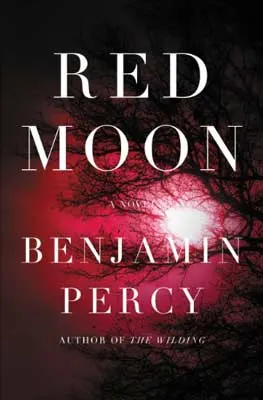 11. Red Moon by Benjamin Percy
Red Moon is a fresh take on the typical tropes of werewolf novels, forcing us to imagine lycans in an all-too-real world.
It's not that big a leap to imagine lycans as a persecuted minority, political pawns in a battle that wages around them.
This story revolves around three very different characters.
Claire Forrester is a teenage girl, who witnessed government agents murder her parents. Patrick Gamble was a regular plane passenger until he was the only one to survive the flight.
And President Williams has sworn to his constituents that he will contain the threat of the lycans, though that threat might be closer to home than he'll admit.
If you enjoy traveling to the American West, try these books set in the American South.

Read Red Moon: Amazon | Goodreads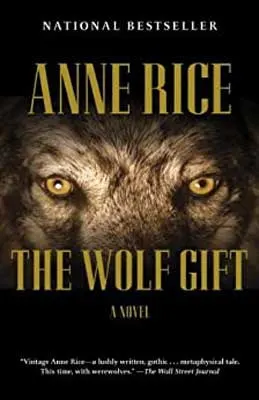 12. The Wolf Gift by Anne Rice
Fans of werewolf fiction are surely already familiar with Anne Rice – but anyone who isn't should start with The Wolf Gift, the first novel in The Wolf Gift Chronicles werewolf book series.
The story begins in Northern California, with key scenes taking place in the beautiful Redwood Forest, and revolves around privileged journalist Reuben Golding.
His life is turned upside down when he is attacked by a werewolf and begins to experience transformations. He's forced to flee, on the run from his media colleagues, the authorities, the scientists – and himself.
Anne Rice is one of the most widely beloved contemporary Gothic authors, and this book will show you why.

Read The Wolf Gift: Amazon | Goodreads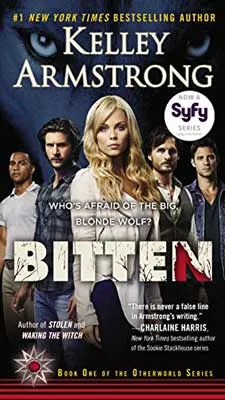 13. Bitten by Kelley Armstrong
As if being a woman isn't hard enough!
In Bitten, the debut novel of Canadian writer Kelley Armstrong, main character Elena Michaels is the only known female werewolf in the world.
She's done her best to assimilate into the human world, working for a newspaper and living with her architect boyfriend, but she struggles to contain her wolfish side.
Elena's drawn back into the world of her Pack when a rogue werewolf murders a woman, and they call on her to help track down the Mutt.
She quickly discovers that there's more to this one-off atrocity than meets the eye, and a wider political game afoot in the werewolf underworld.

Read Bitten: Amazon | Goodreads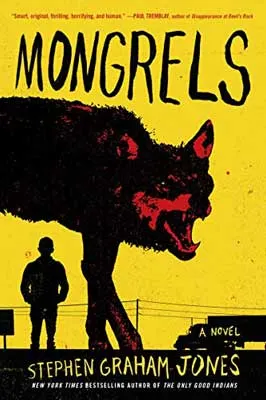 14. Mongrels by Stephen Graham Jones
The tropes of werewolf books merge with the hallmarks of coming-of-age stories in Mongrels, the brilliant 2016 novel by Stephen Graham Jones.
The unnamed narrator, a 17-year-old boy, was born an outsider. He and his family are Mongrels, mixedbloods who have the appearance of werewolves but little else.
He longs to transform, to join the ranks of werewolves and count himself among them – or to shed his wolfishness and merge into the human world.
Everyone can relate, in some measure, to the desire to fit in, and this story encapsulates that yearning in a beautiful shapeshifting metaphor.
If you enjoy Stephen Graham Jones' Mongrels, try his horror novella, Night of the Mannequins.
Uncover even more great books by Indigenous authors.

Read Mongrels: Amazon | Goodreads
Join The Uncorked Reading Challenge Today
---
Travel around the world with the Uncorked Reading Challenge. Get the best book and movie recs straight to your inbox. Sign Up Now.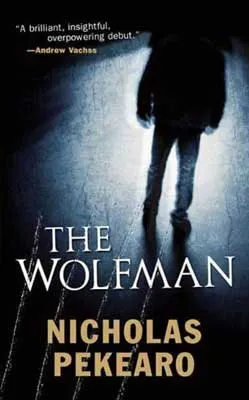 15. The Wolfman by Nicholas Pekearo
Did you love Dexter? Do anti-hero vengeance stories get you going? Then The Wolfman is one of the best werewolf books for you!
Marlowe Higgins is a veteran haunted by more than his memories of Vietnam. He's also a werewolf, drawn to murder every full moon.
He tries to manage his affliction by manipulating his circumstances and calendar to ensure he only kills people who deserve to die.
In the small town of Evelyn, a serial killer is brutally murdering young girls, and Marlowe might be the only one who can stop him. Or, of course, it could all go horribly wrong…

Read The Wolfman: Amazon | Goodreads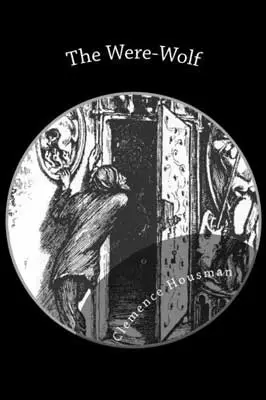 16. The Were-Wolf by Clemence Housman
One of the very first werewolf novels in English was The Were-Wolf by Clarence Housman.
This erotic werewolf fantasy was far ahead of its time, being written by a woman and featuring a woman werewolf as the lead.
Despite being recognized by canonical horror connoisseurs as a brilliant book (HP Lovecraft himself once praised its "high degree of gruesome tension" and "the atmosphere of authentic folklore"), it went under the radar until quite recently.
The work of wonderful volunteers at Project Gutenberg saw the text digitized for the first time, leading to a resurgence in its popularity.
For maximum spook effect, read The Were-Wolf alongside other 19th-century horror classics like Dracula and Frankenstein.
Read The Were-Wolf: Amazon | Goodreads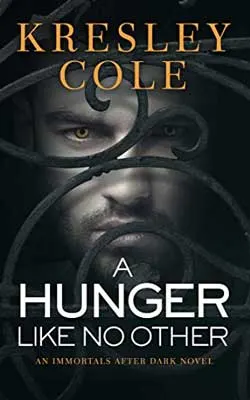 17. A Hunger Like No Other by Kresley Cole
The Immortals After Dark werewolf book series begins with A Hunger Like No Other, a sizzling romance between the most unlikely of soulmates.
A vampire and a werewolf are destined to be together, despite centuries of disquiet and bad blood between their families.
This is a masterpiece of erotic paranormal fiction, replete with wicked seductions, dark desires, long-hidden secrets and ancient evils.
Plus, at its heart, there's a beautiful metaphor about balance and the opposing forces that will drive us together.
Know that you can start with The Warlord Wants Forever, which is more of a short story. Please also review the strong trigger warnings that come with this series.
Find even more books for vampire lovers.

Read A Hunger Like No Other: Amazon | Goodreads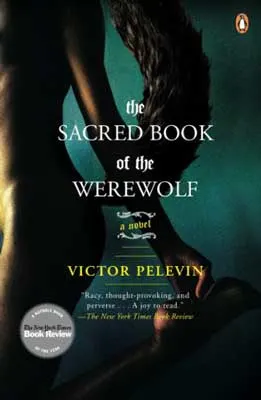 18. The Sacred Book of the Werewolf by Victor Pelevin
Translated by Andrew Bromfield
Books about werewolves aren't all dark romances and pulp thrillers.
The Sacred Book of The Werewolf is a provocative and hilarious satire by Russian author Victor Pelevin, translated into English by Andrew Bromfield.
The story revolves around a fox girl, A Huli.
To the casual observer, she is a young sex worker, but the narrative reveals that she is actually a 2000-year old were-fox who seduces men in order to steal their life force.
Her life takes a dramatic turn when she falls in love with Alexander, a high-ranking Russian official who –unbeknownst to A Huli – is a werewolf, too.

Read The Sacred Book of the Werewolf: Amazon | Goodreads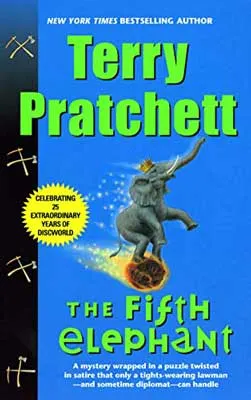 19. The Fifth Elephant by Terry Pratchett
Terry Pratchett was the (very prolific) master of comic fantasy, so naturally there are werewolf books buried in his ouveur.
Imagine a cabal of power-hungry werewolves taking advantage of a destabilized dwarf society in the hopes of taking over. Sounds fun, right?
The Fifth Elephant incorporates elements of fantasy, science-fiction, and – of course – comedy to make for a rollicking good read.
It's the 24th book in Pratchett's Discworld series, but it can definitely be enjoyed as a stand-alone. Even if you're not familiar with Pratchett's work, this is a great book to start with.

Read The Fifth Elephant: Amazon | Goodreads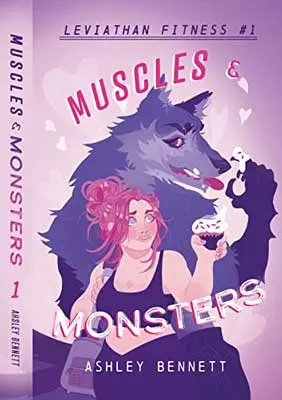 20. Muscles & Monsters by Ashley Bennett
Even shapeshifters need to keep in shape!
Muscles & Monsters takes place at Leviathan Fitness, an underground gym where monsters of all kinds can bulk up and sweat it out.
Tegan is a cake decorator who finds herself charmed by Atlas's attempt to save a damsel in distress – and his wolfish looks are almost irresistible.
But Tegan doesn't want to be anyone's damsel. She takes up his offer to join his gym in order to become strong enough to save herself.
With a strong message of empowerment and overcoming differences, this is a delightful, fun take on the contemporary paranormal romance unlike any of the best werewolf books you've read before.
Read Muscles & Monsters: Amazon | Goodreads
More werewolf novels from Christine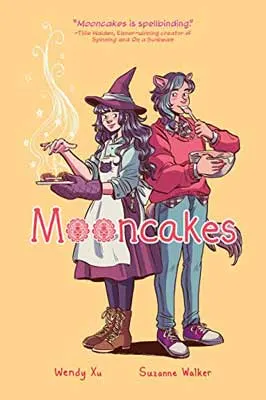 21. Mooncakes by Suzanne Walker and Wendy Xu
If you enjoy LGBT graphic novels with werewolves and witches, Mooncakes is a magical romance filled with adventure.
Plus, YA LGBT fantasy novels don't get any more lovable than this.
Set in New England, Nova – a queer, deaf witch – works in the family bookstore with a hidden witchcraft book room. After hours, she investigates supernatural occurrences.
During one such investigation, Nova discovers a demon horse in the woods along with Tam, her once childhood friend – and a non-binary werewolf.
Witches are after Tam's magic, and Nova and her grandmothers must stop them. Will Tam and Nova's former spark also rekindle?
Fall in love with the enchanted forest creatures in one of the best werewolf novels for teens with themes of family, love, and self-discovery.
If you enjoy Mooncakes, read even more uplifting LGBTQ+ books for teens and tweens, and don't miss our teen graphic novel reading list.

Read Mooncakes: Amazon | Goodreads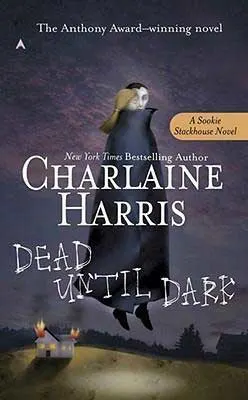 22. Dead Until Dark by Charlaine Harris
One of the best vampire, witch, and werewolf book series is Charlaine Harris' Sookie Stackhouse.
Technically Sam is a shapeshifter who transforms into a dog, but we are counting him, especially since he is one of our favorite pups in fiction.
Sookie is a waitress in Bon Temps, Louisana, and her entire life changes when Bill Compton walks through the doors and becomes her mysteriously sexy neighbor.
Bill is a vampire, and with him comes an entire world of vampires and trouble, including vampire hunters. Their blood is intoxicating.
Throughout the series, Harris builds an underground world filled with magic, the supernatural, love, and lust. There's murder and tyranny, too, and we can't help but wonder who Sookie will end up with.
Did we mention that Sookie can read minds?

Read Dead Until Dark: Amazon | Goodreads Read More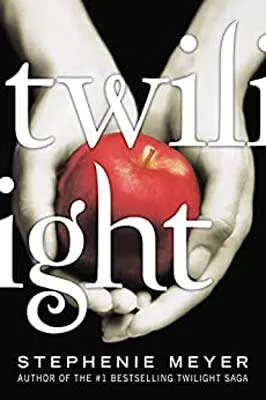 23. Twilight by Stephenie Meyer
Of course, we cannot leave off one of the most iconic YA vampire and teen werewolf books (and series), Twilight – which people either love or love to hate.
We swear the book sleeve became popular once again with this one.
Head back to high school and beyond in Forks, Washington. Bella Swan finds herself caught in a love triangle over a vampire and a werewolf. Are you Team Edward or Team Jacob?
Who will Bella choose, and what will be the consequences? More importantly, who will survive?

Read Twilight: Amazon | Goodreads | Read More
Save These Werewolf Novels For Later: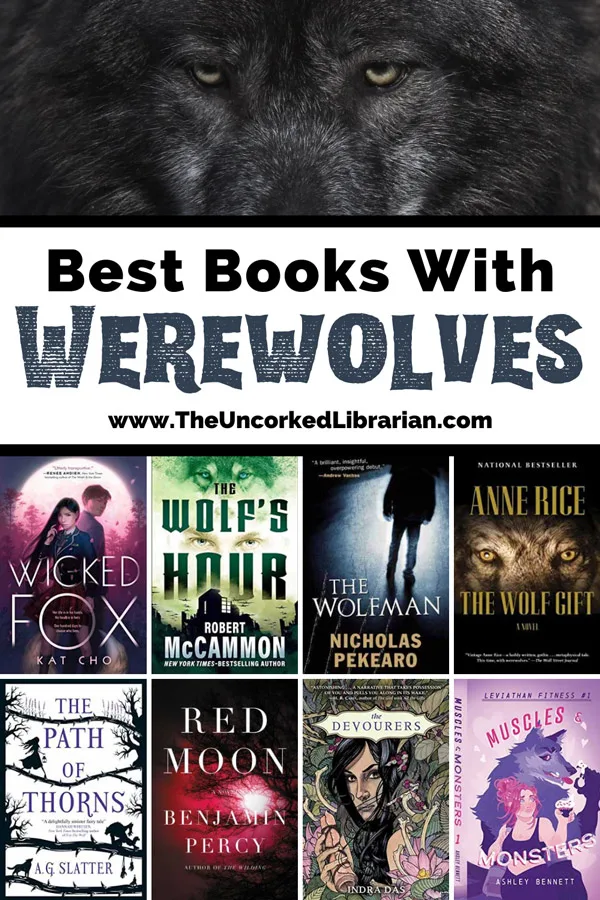 Grab the best books about werewolves here:
What is your favorite werewolf book series? Graphic novel? YA book?
Another werewolf book you might enjoy, Squad is a queer romance and one the best horror graphic novels for teens and adults. Watch as Becca decides if friendship is worth becoming a monster over…
What werewolf books do you love and recommend? Do you prefer scary werewolves or more of the gentle shapeshifter kind? Let us know in the comments.
More Fantastical & Supernatural Books: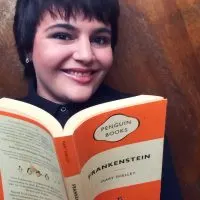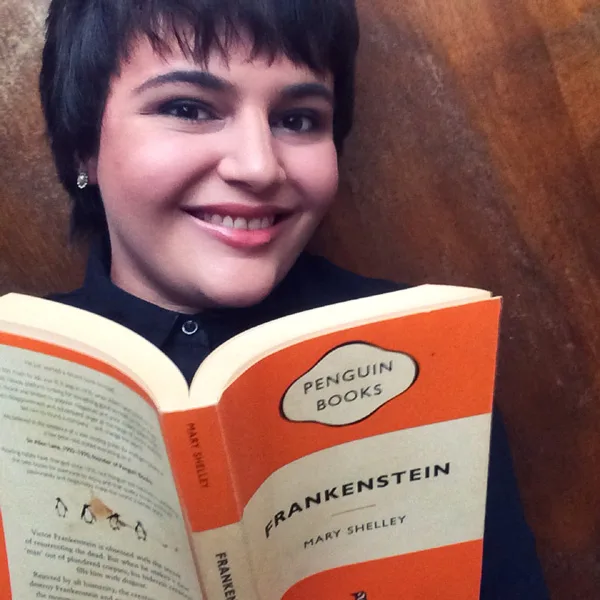 Sheree (pronouns: she/her) is a writer and book reviewer living on the land of the Gadigal people of the Eora nation (known as Sydney, Australia). She has been reviewing books on her blog, Keeping Up With The Penguins, since 2017. She reads books of all kinds and shares her thoughts on them all across the internet.