36 Outstanding Books About France
Find fantastic books about France to teach you more, and uncover beautiful books set in France to inspire your travels.
If you are familiar with The Uncorked Librarian, you know that we tend to lean toward World War 2 France books.
However — we promise — this reading list will have both WW2 and non-WWII novels set in France too.
Plus, one of our stellar Uncorked Readers, Katheryn, offered up her expertise in French literature, romances, mysteries, and historical fiction novels about France.
Below, find fiction and nonfiction books about France that will transport you there and teach you more.
Devour French cuisine, spy beautiful art, find love during times of war, and unearth pieces of history.
So, if you are craving an educational and relaxing vacation via your armchair, travel to France with these books. Let's get started!
*Books marked with an asterisk are contributions from our Uncorked Reader, Katheryn.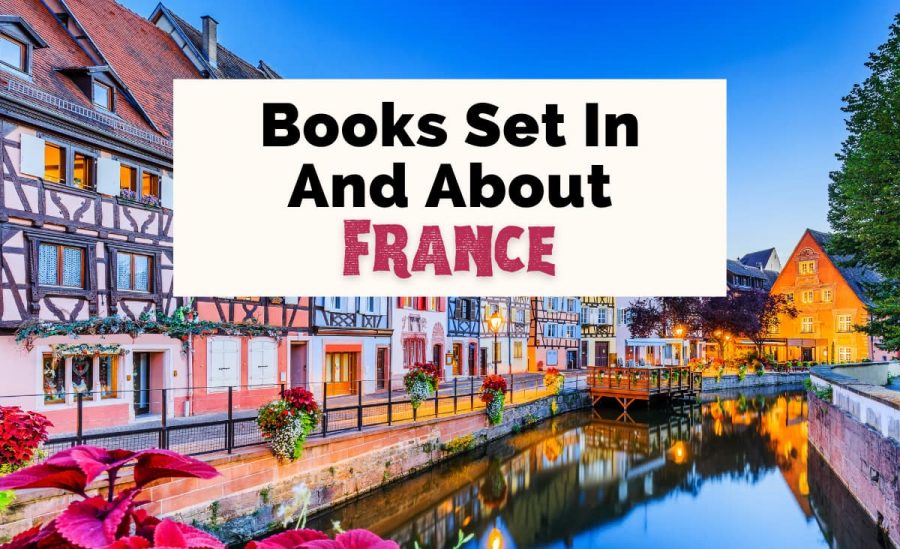 Grab your favorite novels about France here:
Nonfiction Books About France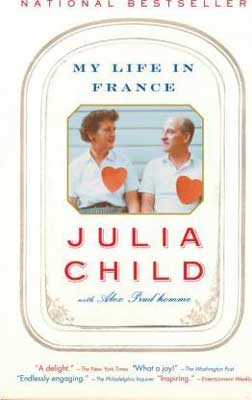 When Julia Child arrived in France in 1948, she didn't speak French or know anything about the country.
Taking classes at Le Cordon Bleu, she begins to learn about French cuisine, cooking, and culture.
Creating Mastering the Art of French Cooking, a cookbook that was not initially well-received, Julia changed the way we approach cooking and is known as a masterful and endearing chef.
Read more books about Paris.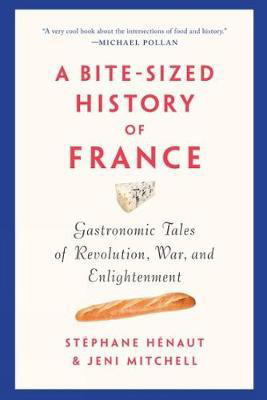 If you love France's culinary traditions and appreciate historical context, A Bite-Sized History of France is a great France-based read.
The authors explain the evolution of France's culinary heritage by sharing the historical background of how the culinary traditions evolved.
For example, how are the vast number and variety of French cheeses related to French monasteries? Why are the British such big fans of Bordeaux wines?
This is not a typical French history book. A Bite-Sized History of France elevates the readers' appreciation for both France's culinary heritage and its history.*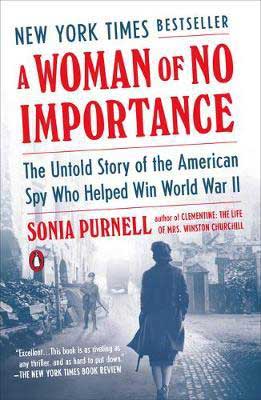 Virginia Hall, a Baltimore socialite, becomes the first Allied woman sent behind enemy lines. With a prosthetic leg and bounty on her back, she joins the French Resistance.
Helping establish spy networks and obtaining weapons, watch as Virginia sets out on a deadly hike to escape being caught while still fighting for the cause.
Purnell captures the story behind courageous and heroic Virginia Hall.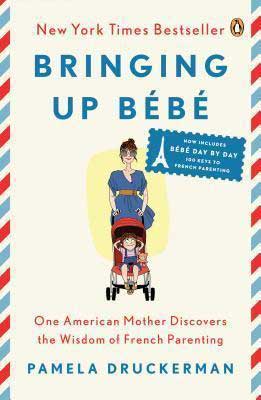 Bringing Up Bebe shares the observations and conclusions that an American mother makes regarding French parenting after living in Paris for an extended period of time.
The book isn't overly judgmental or prescriptive. Rather, this nonfiction book about French parenting offers insightful and thought-provoking insights into philosophies and practices.
Even if you're not currently a parent of young children, you may find this read interesting and useful in learning about how French society tackles the tough job of being a parent.*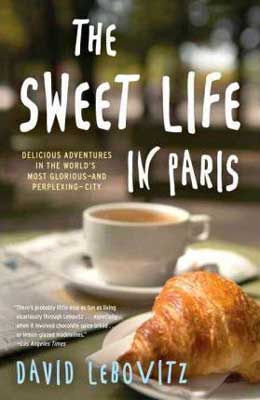 David, a well-known American chef, moves to Paris and shares his stories about his experiences becoming a Parisian citizen.
The Sweet Life In Paris, which includes recipes, is more than a foodie book.
This nonfiction, France-based title describes David's many experiences related to Parisian culture and lifestyle. David's stories are fresh, entertaining, and thoroughly enjoyable.*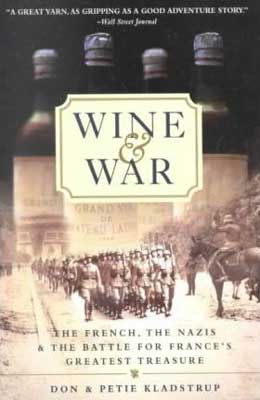 One of the WW2 nonfiction books about France that TUL readers might enjoy, Wine and War showcases the courageous vintners who protected France's wine and crops from the Germans.
As unique fighters in the French Resistance, the winemakers helped preserve a part of France's culture and identity.
The authors share a largely unknown story and pay tribute to the people who helped save France's spirit.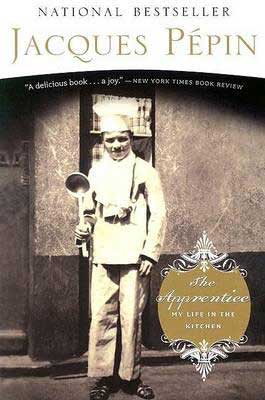 Although published a number of years ago, Jacques's autobiography is still relevant and fascinating.
The Apprentice covers his childhood and early years 'earning his stripes' in French kitchens and restaurants.
Jacques's recollections are detailed and brutally honest, reflecting his work and commitment to proving himself a worthy chef.*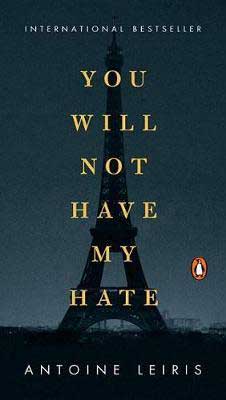 One of the more current nonfiction books about France, Antoine's wife was killed during the Paris terrorist bombing at the Bataclan Theater.
In this work, Antoine shares the philosophy with which he chooses to continue his life and raise his young son.
The resulting French book is short but emotional and thoughtful, speaking to the conscious decision not to return hate with hate. Instead, Antoine chooses a path of principle and hope.*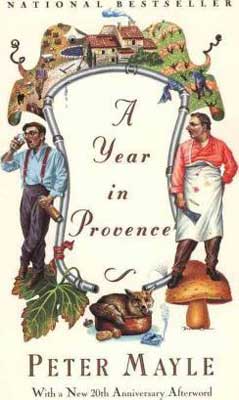 Bestsellers and now-classic works about Provence, Peter Mayle's memoirs share his family's relocation to Provence.
As a journalist and exceptionally gifted spinner of words, Mayle perfectly captures the never straightforward process of purchasing, refurbishing, and living in an older house near a small Provence village.
Mayle provides humorous and rich observations of the locals and their escapades related to the house and life in Provence.
Mayle's France-based book series includes A Year in Provence, Tours Provence, Encore Provence, French Lesson: Adventures with Knife, Ford, and Corkscrew, and My Twenty-Five Years in Provence: Reflections on Then and Now.
Although I enjoyed reading all of them, A Year in Provence, the first in the series, is my favorite. He also wrote several fiction books.
However, Mayle's nonfiction Provence-based books eclipse his fiction in appeal and memorability.*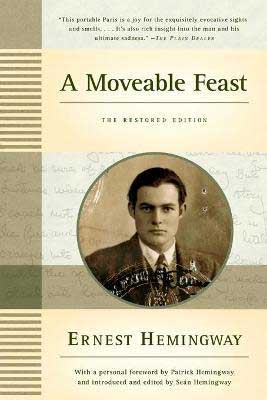 A Moveable Feast is Hemingway's description of his life in Paris during the 1920s.
Published after his death, the title provides splendid insight into his life among expatriates during the jazz era of Paris.
Although this period of Hemingway's life provided regular interactions with artists, writers, and other well-known Paris residents, such as Gertrude Stein, it was also a time in which he struggled with his career, poverty, and relationships.*
WW2 Historical Fiction Books About France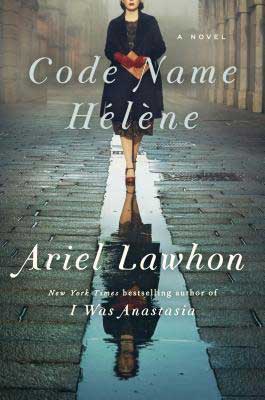 One of the best biographical and historical fiction books set in France released in 2020, meet Nancy Wake. Wake transformed from a civilian into a war hero and spy.
As an Australian living in Paris, Nancy parachutes out of planes with her bright red lipstick and converts a truck into an ambulance, becoming a leader in the French Resistance.
Wake does all of this with a 5-million Franc bounty on her back. Encounter a riveting romance, and learn how to outdrink the men in your life. Read more→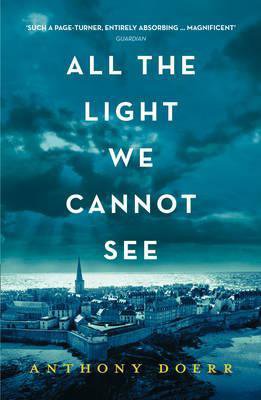 Winner of the Pulitzer Prize, a National Book Finalist, and one of the most beloved books about WW2, everyone raves about France-based novel, All The Light We Cannot See.
Blind from the age of six, Marie-Laure lives with her father who builds a replica of the city to help her get around. Both are forced to flee to an uncle's home when the Nazis invade Paris.
Back in a German town, Werner is an orphan, joining Hitler's Youth. On an assignment to undermine the Resistance, Werner meets Marie-Laure.
If you enjoy sad books that are powerful, definitely pick up All The Light We Cannot See.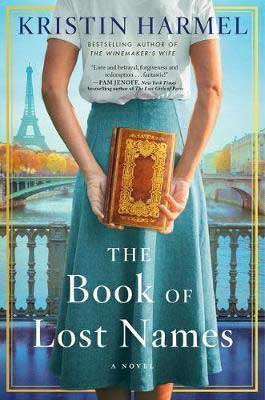 Based loosely on the true story of document forgers who helped children escape the Nazis by crossing the Swiss border with new identity papers, find a France-set historical fiction romance filled with danger, love, and family.
Eva Traube Abrams, a retired librarian, reads about the recent discovery of a mysteriously coded book. Eva thought the Nazis had destroyed her secret book filled with meaning.
Recalling her past in France, Abrams works her way to a surprise new future.
Read more books that will take you to Switzerland.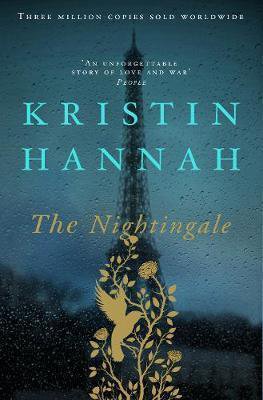 Another one of the most popular WWII books set in France, Vianne's husband heads to war. The Nazis invade France, taking over her home. She must protect herself and her daughter.
What do you do when you are faced with impossible choices?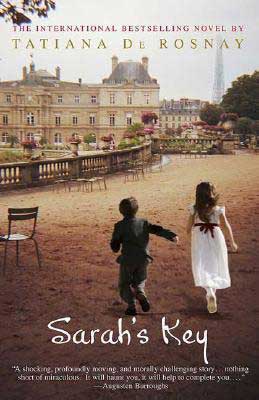 In 1942 in Paris during the Vel' d'Hiv' Roundup, the French police arrest 10-year-old Sarah. In an effort to save her brother, she quickly locks him in a cabinet.
Unfortunately, Sarah is deported instead of being able to return to her brother.
Flash forward to Paris in 2002 when reporter Julia Jarmond investigates this brutal period of time for a 60th-anniversary article.
As Julia runs into Sarah's stories, she begins uncovering secrets about Sarah's tragedy.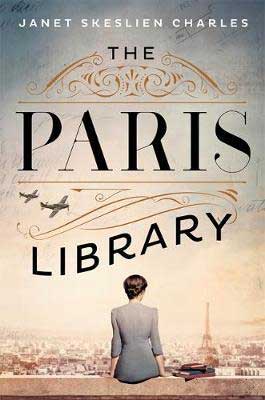 If you love books about France, libraries, and librarians, The Paris Library by Janet Skeslien Charles is for you.
Set against the backdrop of WW2 in Paris, watch as the librarians at The American Library in Paris join the French Resistance in their own bookish way.
Discover even more books about the preservation of books. Read more→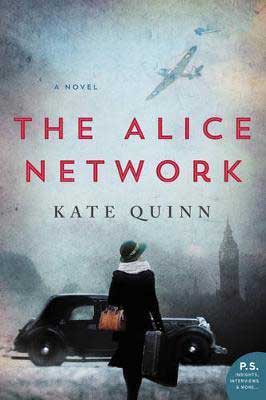 A book set in France during WWI and WW2, meet female spy, Eve Gardiner. The Alice Network recruits Eve during World War I in 1915 to spy against the Germans.
Thirty years later at the end of WW2, Charlie St. Clair hopes to find her missing cousin from Nazi-occupied France. The women collide in London, searching for answers.
For indie books set in France, don't skip Pinot Noir.
Based on a true story, uncover a captivating suspense and detective novel about a French-German winemaker who poisons a case of Pinot Noir meant for the Nazis.
Detective Mads Molnar helps a group of Jewish refugees flee to safety, endangering his own life. In order to survive, he is forced to help the Nazis solve a mystery.
When a top Nazi commander tries to show off to his fellow countrymen, he has no idea his gifted wine bottles contain poison.
Can Molnar secretly recover the bottles while saving his own skin? Find romance and themes of life and death in this fast-paced thriller and book about wine. Read more→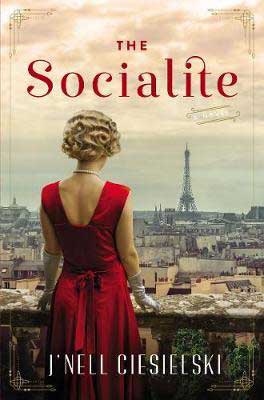 One of the lesser-known romance books about France and WW2, grab The Socialite. Two English socialites, Elie and Kat, land in Nazi-occupied Paris.
Scottish bartender, Barrett Anderson, is tasked with keeping them safe. Barrett has a lot on his plate and is part of the French Resistance.
Meanwhile, Kat is trying to save her runaway sister, Ellie. Ellie has naively fallen for and has become a new mistress to a ruthless Nazi soldier.
As Kat and Barrett start working together while falling in love, their lives are in grave danger. What will happen when Kat learns about Barrett's arrangement with her father? Read more→
Non-WW2 Historical Fiction Novels About France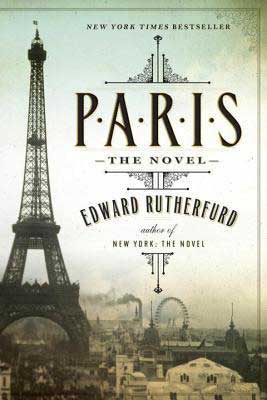 Rutherfurd, never an author of brevity, has perfectly captured Paris's fascinating and turbulent history in Paris.
At over 800 pages, this is one of the longest fictional books about France and is not a weekend or beach read.
However, the numerous characters and stories that Rutherfurd weaves together into an epic tale of the evolution of Paris reward the dedicated reader with a profoundly engaging and satisfying read.
I listened to the audiobook, and it never failed to keep my rapt attention. I craved more of the stories about Paris and Parisians over the decades.*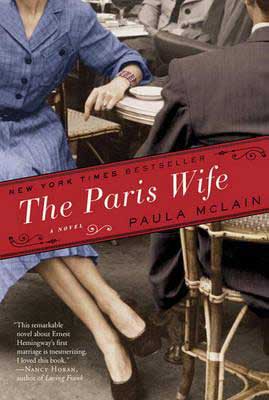 In The Paris Wife, McLain focuses her attention on Hadley Richardson, Ernest Hemingway's first wife. Much of the novel is set in Paris during the 1920s and portrays both the highs and the lows of their life.
Hadley works to maintain her place in Hemingway's life and ever-enlarging social circle of artist/writer/celebrity acquaintances and friends.
McLain deftly weaves the narrative of their marriage and its ultimate demise. If you enjoy historical French biographical fiction, this title is for you.*
Best Contemporary Fiction Books Set In France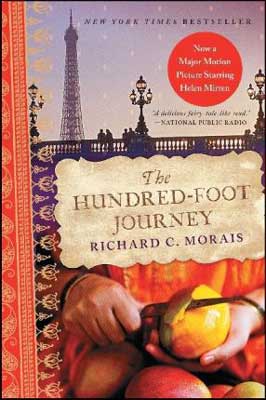 The Hundred-Foot Journey follows the childhood and early adult life of Hassan Haji as his family moves from India to France.
They open an Indian restaurant across the street from a renowned and formal French restaurant (thus the title). Hassan is eventually given a position at the French restaurant and begins his culinary education and evolution as a chef.
Morais's novel showcases the differences in French and Indian cultures as well as creating memorable characters. And, if you love the book, be sure to watch the movie. It is one of our favorite foodie romance films set in France.*
Read even more books about restaurants and food.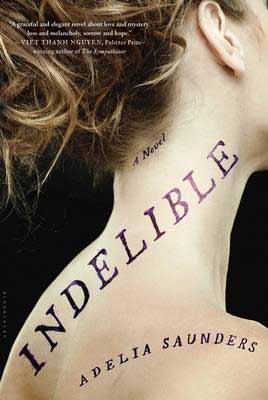 A poignant book set in Paris about Post-Soviet Lithuania and self-discovery, don't miss lesser-known Indelible by Adelia Saunders.
Magdalena witnesses tattoos on people's skin that speak to their pasts, presents, and futures. Growing up in Lithuania and living in Paris, Magdalena meets Neil and Richard, two lost and angsty souls.
The story alternates perspectives. Richard tries to learn more about his estranged and famous mother. Neil navigates his testy relationship with his father.
Magdalena must bring the ashes of her Lithuanian friend to rest. Uncover how they all find peace.
Indelible is also a lesser-known book about the Baltics. Grab our full review of Indelible here→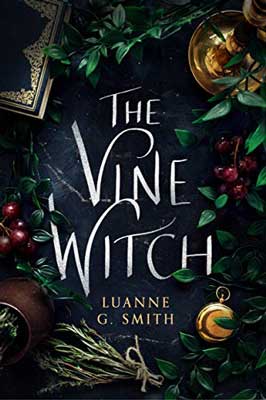 If you enjoy books with witches, romance stories, and fantastical books about winemaking, Smith's The Vine Witch is for you.
Chanceaux Valley is famous for its enchanting wine, which is created by each vineyard's talented vine witch. The witches rely on nature and their spells — along with foul curses on their competition.
Unfortunately for the renowned Château Renard, their vine witch Elena Boureanu is MIA and their wine has notes of sour cat pee.
When Elena returns – spending years in a pond as a cursed toad – she wants her vineyard back and revenge upon her enchantress.
However, vigneron Jean-Paul Martel now owns Château Renard, and Elena must work around his more scientific ways.
With a bloodletter on the loose, the illegal use of black magic, and her ex wishing to buy the vineyard, Elena must find the murderer before it's too late.
Lies and betrayal run deep in one of the best fantasy novels set in France.
Take The Uncorked Reading Challenge!
Travel around the world with our Uncorked Reading Challenge. Never be late to the party with unique new book releases. Get the latest movie and book lists straight to your inbox.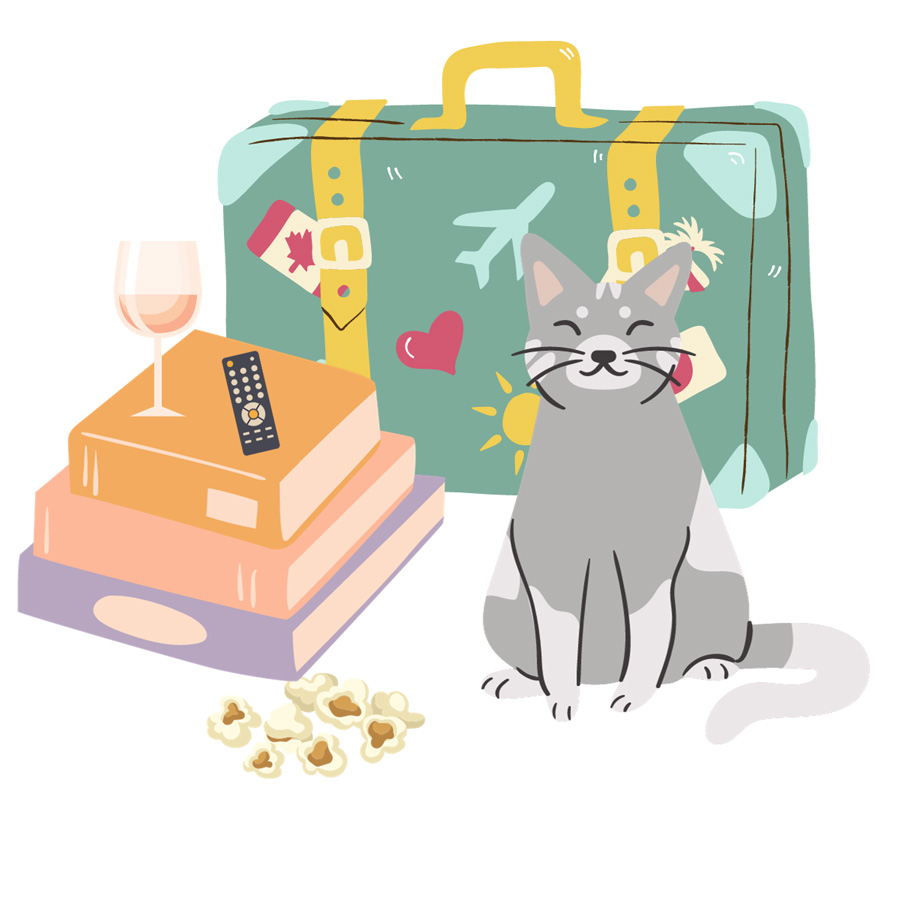 Murder Mysteries, Thrillers, And Suspense France Books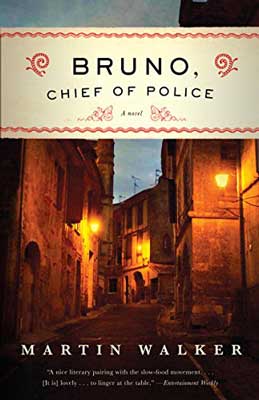 With 13+ France-based mysteries, Martin Walker's Bruno series centers around Benoit Courreges, or just Bruno to locals.
Bruno is a policeman in the village of St. Denis in the Perigord region of southwest France. The mysteries are often tied to the actual history of this area of France.
I enjoy these mysteries set in France, but I must admit that much of what draws me back to the Bruno books is the manner in which Walker portrays the culinary traditions and culture of the Perigord region.
I want to be sitting around the table when Bruno cooks for his friends.*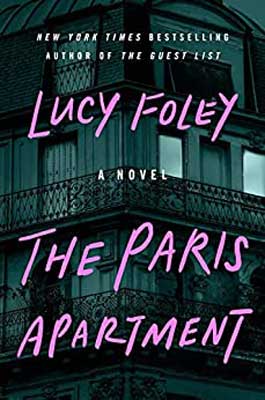 One of our most anticipated 2022 book releases, head to Paris in Lucy's Foley's The Paris Apartment. You may remember Foley from her Ireland-based novel, The Guest List.
Jess is escaping her current London life after a sketchy incident at work.
She heads to her step-brother's Paris apartment, but something feels off; he is MIA and this apartment seems a bit too lavish for his journalism-based income.
What story was he working on, and was he screwing all of the tenants? Why are there so many secret passageways?
Soon, Jess realizes that every resident has something to hide, and they all seem banded together against her. Even worse, is her brother dead, if so — who killed him, and what exactly is going on here?
The Paris Apartment is one of the darker books set in France on this reading list. The slower start to the plot only makes the surprise ending pack that much more of a punch.
Romance Novels Set In France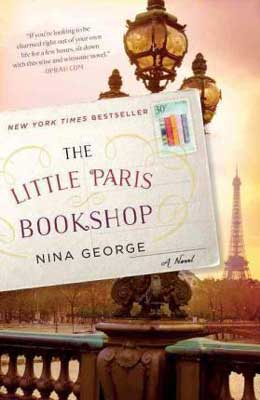 The Little Paris Bookshop follows the life and actions of Monsieur Perdu, a literary apothecary.
Perdu utilizes books as healing remedies for his customers, though he continues to struggle with the loss of his personal love.*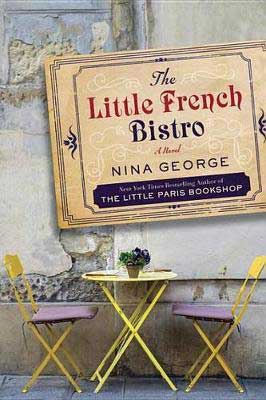 The Little French Bistro is the tale of Marianne, who leaves an unhappy marriage to start a new life on the Brittany coast.
George's storylines make it easy to cheer for the main characters and are enjoyable, if somewhat predictable, reads.*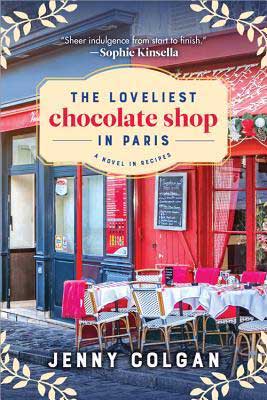 The Loveliest Chocolate Shop In Paris features Anna Trent, a young woman who leaves England to work in a top-tier chocolate shop in Paris.
Complicating Anna's new life is the fact her ex-boyfriend Thierry is her boss at the chocolate shop. There are plenty of spats and fireworks before the Paris-set novel comes to its 'sweet' ending.*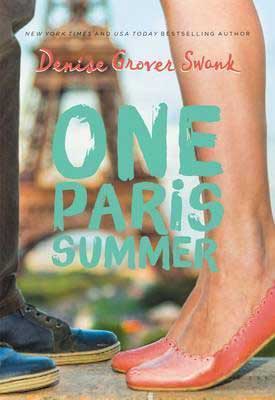 Watch Sophie explore the streets of Paris in one of our favorite YA books about France, One Paris Summer.
Sophie and her brother, Eric, head to Paris to spend time with their father, his soon-to-be new bride, and one evil and pissed off stepsister.
Unable to speak French, Sophie attempts to navigate culture shock, music, love, and family drama while falling in love. Strike a pose at the Rodin Museum and head into the catacombs of this contemporary romance.
For quick and feel-good books set in France, One Paris Summer is a fantastic vacation read. Read our full One Paris Summer review→
Contemporary Classics, Classic Books About France, & French Literature
"It was the best of times, it was the worst of times…" One of the classic books set in Paris and London, we read A Tale Of Two Cities freshmen year of high school. Uncover themes of resurrection and revolution set during the French Revolution and Reign of Terror.
Set in a traditional and unchanging French village, Vianne Rocher tempts the townspeople with her chocolate delicacies during Lent. With pagan vibes, is Vianne a witch? Will the town ever accept her? Even better, Chocolat was adapted into one of our favorite movies set in beautiful France.
A story about old age ideals and progression as well as murder and possession, a train engineer falls in love with a married woman that has committed murder with her husband.
Set in 1482 in Paris, the disfigured Quasimodo is the bell ringer for Notre Dame Cathedral. He falls for Esmeralda and craves human contact, but his love is unrequited. Quasimodo is determined but fails to protect Esmeralda from the terrible men who have fallen for and betrayed her.
Jean Valjean is released from a French prison, struggling to find work and end his life of crime. Promising to protect Cosette, the daughter of one of his workers, Valjean faces relentless accusations and investigations from the police while trying to help the poor. Find themes of love, forgiveness, and compassion.
Set across Europe, including Italy and France, The Count Of Monte Cristo follows a man who is accused of a crime that he did not commit. Edmond Dantes desires the treasure hidden on the Isle of Monte Cristo to avenge the men responsible for his imprisonment.
Save These Books About France For Later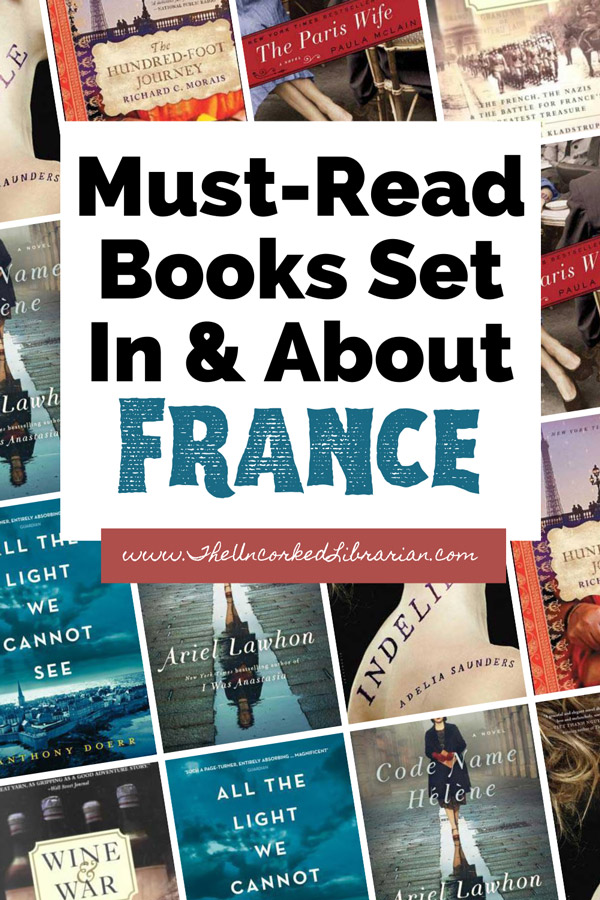 Grab your favorite France books here:
What are your favorite novels about France?
Have you read any of these books set in France? Which ones do you enjoy?
Who are your favorite French authors? What are your favorite French classics?
Lastly, what France books would you like to see added to this list? Let us know in the comments.
Travel Across Europe With These Book Lists:
Books Set In Greece To Read Before You Go
Icelandic Books To Love
Italy-Based Books
Travel To Spain With These Books
Best Books About Norway
Sweden Books
If You Love Books About WW2:
Top WWII Books
Beloved WWII Historical Fiction
WW2 Books For Teens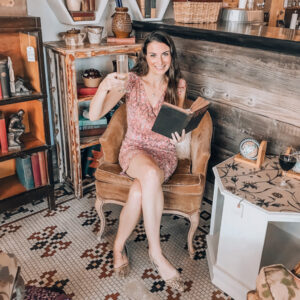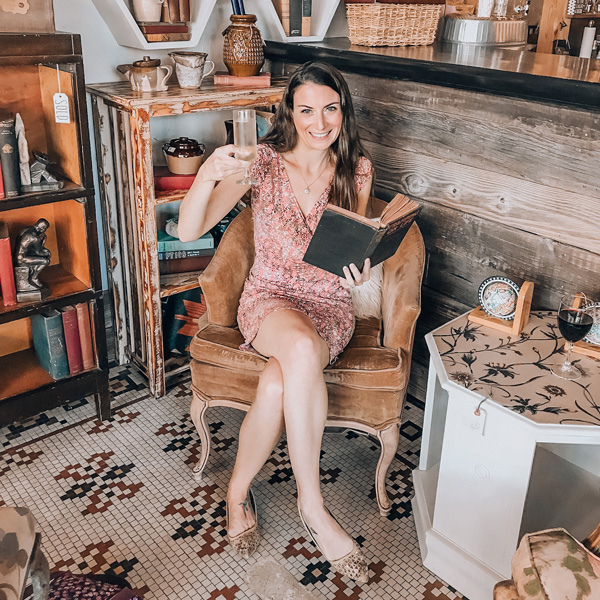 Christine (she/her) is the owner, lead editor, and tipsy book sommelier of The Uncorked Librarian LLC, an online literary publication showcasing books and movies to inspire travel and home to the famed Uncorked Reading Challenge.
With a BA in English & History from Smith College, an MLIS from USF-Tampa, and a U.S. Fulbright Fellowship in Christine's back pocket, there isn't a bookstore, library, or winery that can hide from her. Christine loves brewery yoga, adopting all of the kitties, and a glass of oaked Chardonnay. Charcuterie is her favorite food group.