Travel to Europe with the best books about Sweden and famous Swedish authors.
We all know about famous Swedish books like The Girl with the Dragon Tattoo. However, if you are traveling to Sweden via plane or your armchair, what are other worthy Swedish novels?
Below, find science fiction, WWII historical fiction, vampire novels, and thriller books about Sweden to transport you there.
And along with Stieg Larsson, meet even more Swedish authors including Fredrik Backman, Jonas Jonasson, Cecilia Ekbäck, and John Ajvide Lindqvist.
In fact, we read Anxious People by Fredrik Backman for in-person book club. We all expected a slow burn.
Yet, not only did we have the most invigorating conversation over a Swedish book that takes place in an apartment over the course of a day, but the characters touched our hearts for weeks to come.
So, what are the best books set in Sweden to read before you go? Which Swedish books will make you laugh, cry, and teach you more? Let's get started.
Read more books set in Europe.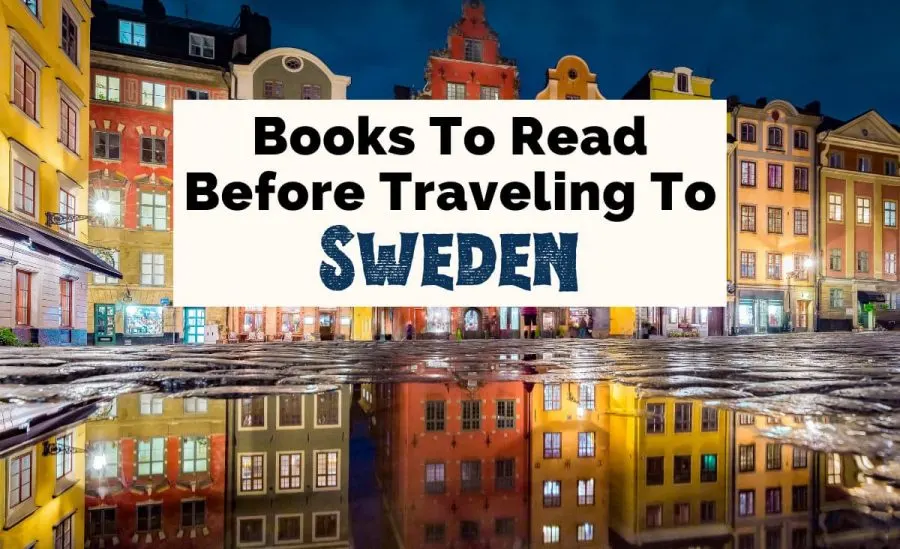 Grab your favorite Swedish novels here:
13 Best Books About Sweden
By Dagney McKinney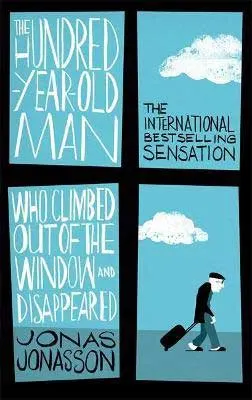 1. The Hundred-Year-Old Man Who Climbed Out of the Window and Disappeared by Jonas Jonasson
Allan Karlsson commits an act of rebellion. Moments before he is to celebrate his 100th birthday, he absconds from his retirement home by climbing out of the window.
With his newfound freedom, Allan decides to go on a journey, letting destiny guide his movements.
Unfortunately, destiny craves chaos. Before long, Allan finds himself wanted not just by the police and an irate retirement home manager, but also by a criminal gang.
On the plus side, this is far from the first time that unbelievable circumstances follow Allan.
Jumping from the present day to various points in Allan's long and considerably eventful life, Jonas Jonasson's delightful and semi-historical novel has wit and charm aplenty.
While most books about Sweden take a darker tone, The Hundred-Year-Old-Man maintains an overall positive and pragmatic worldview, much like the protoagnist. Buy A Copy | Goodreads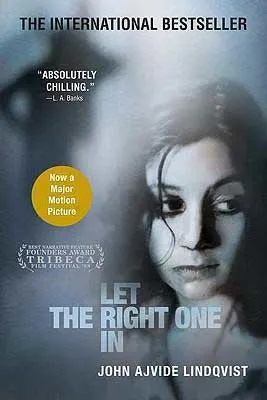 2. Let the Right One In by John Ajvide Lindqvist
In a suburb of Stockholm in the early 1980s, twelve-year-old Oskar lives with his mother in an apartment building.
He's a lonely boy who is being regularly bullied. Fortunately, he befriends Eli, a girl who has just moved into an apartment next door.
However, Eli is an odd girl. She appears to be living with an equally mysterious man.
On top of this, the neighborhood is soon thrown into turmoil, when the body of a teenage boy is found, drained of all his blood.
Hopefully, it has nothing to do with the area's new inhabitants. Although, Eli does only seem to come out at night …
Swedish authors don't often write vampire books, but John Ajvide Lindqvist has created a refreshingly original take on the genre. Buy A Copy | Goodreads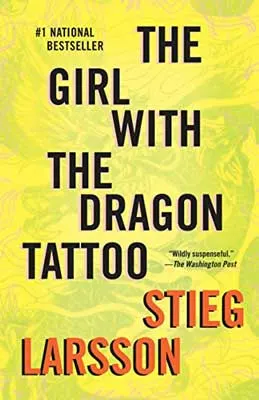 3. The Girl with the Dragon Tattoo by Stieg Larsson
As one of the most famous books about Sweden ever written, it's hard to imagine this Swedish novel requires much introduction.
But just in case you missed out on the hype that propelled it – and its sequels – onto all of the bestseller lists over 10 years ago, here's a quick synopsis:
Freelance hacker Lisbeth Salander and disgraced journalist Mikael Blomkvist get wrapped up in a decades-old mystery after being hired by the uber-rich Henrik Vanger.
For over 30 years, Vanger receives an anonymous dried flower on his birthday. He believes the flowers have something to do with his niece Harriet Vanger who disappeared without a trace decades prior.
He hopes that Salander and Blomkvist can find out what actually happened to Harriet.
If you haven't yet picked up this Swedish sensation, it's definitely not too late! Just be aware that there is a fair amount of graphic violence and sexual assault throughout the book. Buy A Copy | Goodreads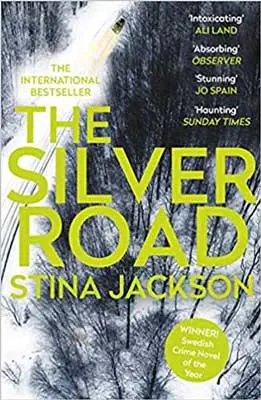 4. The Silver Road by Stina Jackson
Three years ago, Lelle's 17-year-old daughter, Lina, vanished from a bus stop. Both Lelle and his wife blame him.
After all, he's the one who dropped her off there. But how could he have known?
Haunted by his daughter's disappearance, whenever Lelle isn't teaching, he obsessively searches for Lina in their isolated corner of Northern Sweden. He also drinks a lot.
As the new school year starts, he meets 17-year-old Meja, a troubled young girl who looks up to him. But when another girl, another 17-year-old who looks remarkably like Lina goes missing, Lelle and Meja's lives will become entwined in a shocking and indelible way.
If you're looking for lesser-known crime books set in Sweden, The Silver Road is a great option.
Set against the remote Swedish countryside, this painful and atmospheric book about a father searching for his lost daughter is a great winter read. Buy A Copy | Goodreads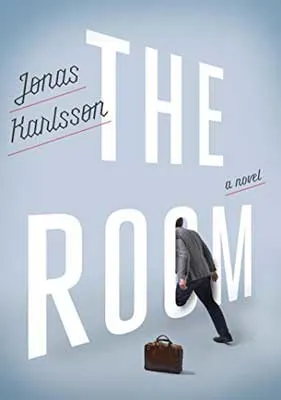 5. The Room by Jonas Karlsson
One man's brave struggle against the system? Or, the tragedy of a sociopath having a breakdown?
There's a lot to dive into in this most wonderfully offbeat of Swedish books. Jonas Karlsson mixes together a narrative that would fit well with both the nightmare worlds of Kafka or the suffocating bureaucracy of Orwell.
Insufferable know-it-all Bjorn works in an office for The Administration. He is unpopular and something of an outcast in the workplace. The feeling is somewhat mutual.
One day, he finds a secret room in his office and begins to spend time there. But his coworkers can't see the room.
They even refuse to acknowledge the room's existence. All they see when Bjorn is in the room is Bjorn standing by the wall, staring into space.
Is the room really there? Should anyone tell Bjorn? Buy A Copy | Goodreads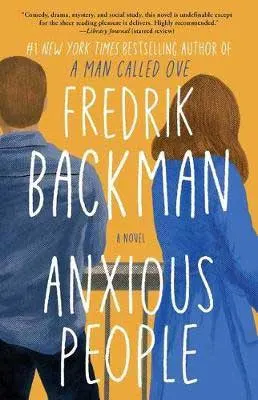 6. Anxious People by Fredrik Backman
Translated into English by Neil Smith
On New Year's Eve, a real estate firm holds an open-house viewing of an upmarket apartment.
On the surface, the prospective buyers appear to be regular people, but deep down, many of them are harboring a deeply troubled dispositions.
One couple is about to have their first baby, but they can't agree on anything. Another man who no one knows anything about has locked himself in the bathroom.
And there's an eighty-seven-year-old grandmother who has lived long enough to be unbothered by anything – even, for example, having to deal with a polite yet incompetent bank robber.
Not to mention this bank robber has just broken into the apartment and taken everyone hostage.
Swedish novels like Anxious People serve as an interesting exploration of the human condition.
All these characters together should really just act as a ticking time bomb of anxiety; yet, this story is one of hope, positivity, and friendship. Buy A Copy | Goodreads
P.S. If you love Backman's Anxious People, try A Man Called Ove – one of the best books about friendship. It was also made into a movie in 2023.
Join The Uncorked Reading Challenge Today
---
Travel around the world with the Uncorked Reading Challenge. Get the best book and movie recs straight to your inbox. Sign Up Now.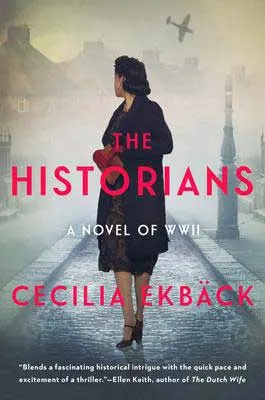 7. The Historians by Cecilia Ekbäck
Due to Sweden's neutrality throughout WWII, there aren't many – if any – Swedish books set during this time.
Luckily, Cecilia Ekbäck sought to change that with The Historians, showing us that even for neutral Sweden this was one of their darkest eras.
The novel follows two main protagonists: Laura Dahlgren and Jens Regnell. Both Laura and Jens' lives collide when Laura's old best friend from school, Britta, is found murdered.
Jens, who is the secretary to the minister of foreign affairs in Stockholm, was waiting on a vita report from Britta. Laura, however, is wondering if Britta's murder has anything to do with why her old friend recently tried reaching out to her.
As Laura and Jens join forces to uncover the truth behind Britta's death, a conspiracy engulfs them, putting everything they know about their country into question.
This is one of the best Swedish novels for anyone who loves hard-hitting historical fiction books with amazing women.
Even for the most well-versed reader of WWII books, The Historians offers a fresh perspective on the war that few outside of the region will know anything about. Buy A Copy | Goodreads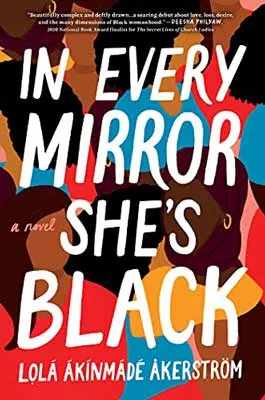 8. In Every Mirror She's Black by Lola Akinmade Åkerström
Told through the eyes of three very different women, Kemi, Brittany-Rae, and Muna, In Every Mirror She's Black is a poignant look at racism and what it means to be a Black woman in Sweden.
The book also examines important issues like classism, tokenism, privilege, and immigration, among others.
Although these three amazing women don't initially seem to have much of anything in common, we soon find they are connected by a common thread: Jonny, a powerful white man in Sweden.
As their lives intersect with Jonny's, each woman's life is altered.
If you are interested in beautifully written books about Sweden that explore complex issues, In Every Mirror She's Black is a must.
This is one of those Swedish books that will stay with you long after you've finished. Buy A Copy | Goodreads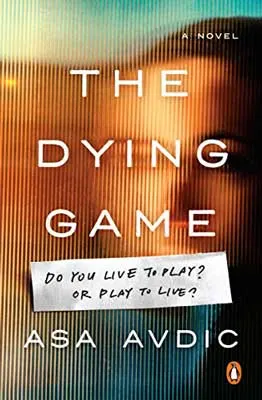 9. The Dying Game by Åsa Avdic
In 2037, in an alternate timeline in which the USSR never fell, the Protectorate of Sweden lies under the totalitarian rule of the Union of Friendship.
Also within their control is the island of Isola, where seven people have been selected to participate in a 48-hour government exercise.
One of the seven people – Anna Francis – has a separate mission. She must fake her own death and then secretly observe the remaining six candidates for the duration of the exercise.
What will they do when they are led to believe that there is a murderer in their midst?
The Dying Game is one of the best Swedish novels to emulate the Agatha Christie locked-room mysteries. Tension, paranoia, and an escalating series of troubling events really help to keep the reader on edge.
Will the subjects crack under pressure? And what will Anna do if they do? Buy A Copy | Goodreads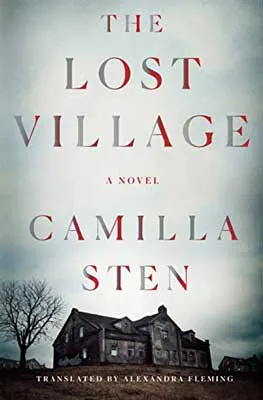 10. The Lost Village by Camilla Sten
In 1959, Alice Lindstedt's grandmother's family disappeared mysteriously from a now-abandoned mining town.
With plenty of unanswered questions, Alice has grown up obsessed with this "lost village. She is determined to find some answers.
Now a documentary filmmaker, Alice assembles a crew made up of friends to head to the remote town and make a film about what happened there. But once they arrive, strange events begin to occur.
Are they truly alone? Is someone or something watching them?
No one feels truly safe, and when people start to go missing, Alice will have to hold her nerve in order to find out the truth of what happened all those years ago.
Paranoia and horror are the main ingredients in the atmosphere of these kinds of Swedish books, and the country is known for doing them well.
Fans of psychological thrills and satisfying mysteries will have much to enjoy here. Buy A Copy | Goodreads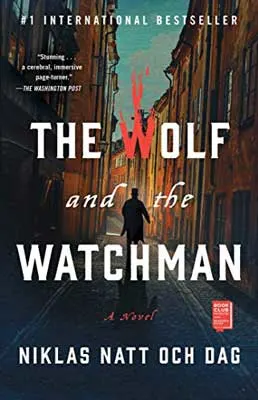 11. The Wolf and the Watchman by Niklas Natt och Dag
Murder mysteries and historical fiction are two of my favorite genres, so when I learned that The Wolf and the Watchman combined both in one, I was thrilled. And it did not disappoint.
After a night of heavy drinking, former soldier and ex-watchmen Mickel Cardell stumbles out of a bar and discovers a body lying in the lake.
The body has no arms, no legs, and no discernible facial features, thus no way of knowing who they were.
When lawyer turned consulting detective, Cecil Winge, is called to the scene, he knows this case will be his last. Cecil is determined to solve it before dying of consumption.
In addition to Cecil and Mickel, we are also introduced to two other main characters: Kristofer Blix, a former apprentice surgeon now massively in debt, and Anna-Stina, a young woman accused of prostitution.
Set in 1793 Stockholm, this is one of the most unique crime books about Sweden that offers a glimpse into the country's history as the realities of 18th century Sweden are laid bare. Buy A Copy | Goodreads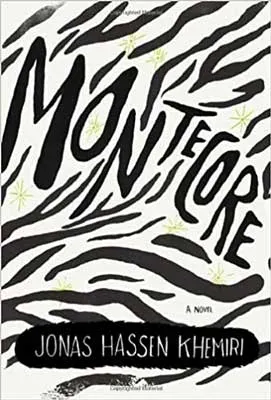 12. Montecore: The Silence of the Tiger by Jonas Hassen Khemiri | Translated by Rachel Willson-Broyles
Jonas Hassen Khemiri has just finished his first novel when he gets an email from Kadir, a childhood friend of Jonas' father, Abbas.
In the email, Kadir paints Abbas in a vastly different light to how Jonas perceives him.
In order to try and piece together the truth of the man he thought he knew, Jonas begins to write a story that will hopefully set the record straight.
The story covers a vast array of themes, including racism, heartbreak, the trials of emigration, and of coming-of-age.
This is one of the best books about Sweden for anyone who loves metafiction. The Jonas in the novel is also the Jonas writing the book, blurring the lines between fiction and reality.
However, wherever you fall in that debate, it does not detract from the skill, wit, and intelligence used to create this Swedish book. Buy A Copy | Goodreads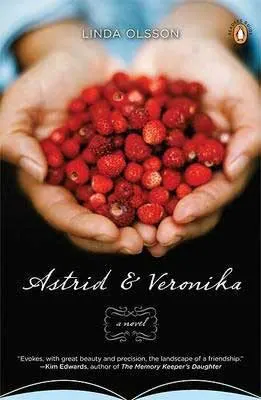 13. Astrid and Veronika by Linda Olsson
Veronika is a globetrotting writer from New Zealand, but after a devastating loss, she rents a house in Sweden to write a book. She just wants to be left alone to mourn and write in quiet.
Astrid, her elderly neighbor, is angry and reclusive. She has earned a reputation as the village witch, which is fine by her because it keeps everyone at a distance.
Astrid has secrets from her past that she'd rather not share with anyone. These secrets also make it difficult to let anyone else in.
Despite their disinterest in the rest of the world, the two women unexpectedly begin to strike up a friendship. Over the course of the book the two share meals and walks around the area. They slowly start to let the other one in.
This is a short, but powerful novel about the healing friendship between two women living in a small Swedish village.
This isn't one of the most fast-paced Swedish books, but if you enjoy meandering and meditative books, Astrid and Veronika is the book for you. Buy A Copy | Goodreads
Save Your Favorite Swedish Authors & Novels For Later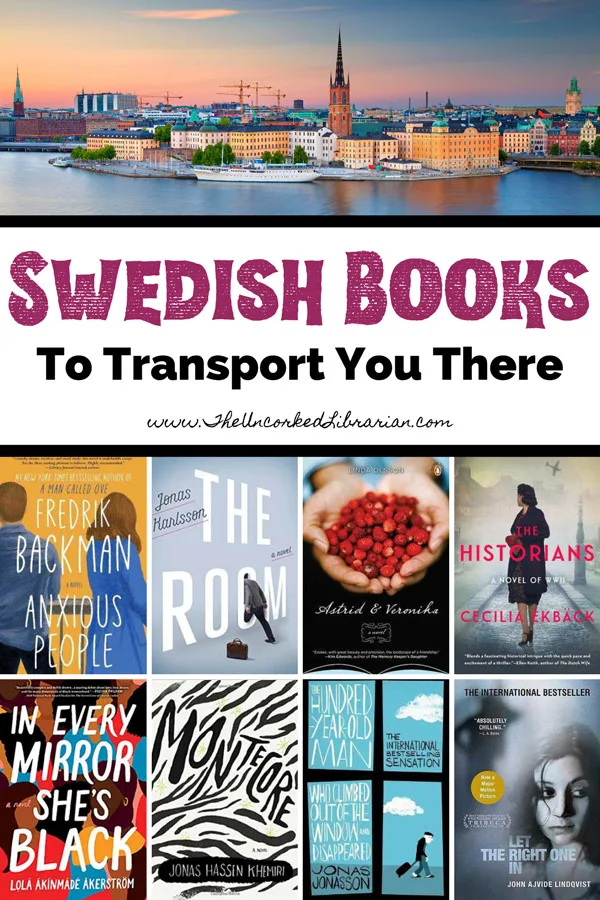 Grab your favorite Swedish books here:
Thank you to TUL contributor, Dagney McKinney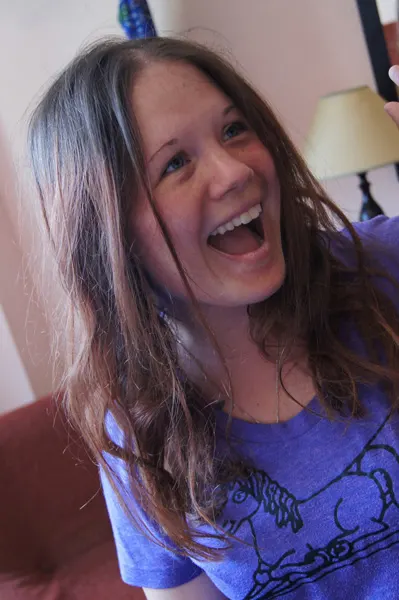 Dagney (pronouns: any) is a neurodivergent writer who loves all things macabre and weird. She likes outrageously spicy food, long walks through graveyards, and historical tangents. You'll most likely find her wandering around somewhere quiet or underground, buying salt, or whispering to camels.
What are your favorite Swedish books?
Which books set in Sweden have you read? Who are your favorite Swedish authors? Have you traveled to Sweden? Let us know in the comments.
Travel To These European Countries Via A Good Book
Iceland
Switzerland
Italy
The Baltics
Spain
France
Norway
Greece
Ireland
Read Around The Entire World Here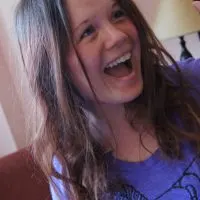 Dagney (pronouns: any) is a neurodivergent writer and book nerd who is drawn to all things weird and macabre. She also loves anything to do with fast cars, unhinged anti-heroes, and salt. When she isn't working or reading, you're likely to find her eating Indian food, playing board games, or hiding out somewhere dark and quiet, stuck down an internet rabbit hole. The easiest way to win her over is through cats and camels.