What are the best Greek books to read before you go? Discover riveting and scenic books about Greece to take you there.
Greece is a popular destination amongst honeymooners, and we are guilty as charged.
We spent our honeymoon touring historical sites in Athens. OMG, the Acropolis at night. Then, we Greek island-hopped across Santorini and Mykonos.
Afterward, we flew to Istanbul to end our whirlwind but beautiful trip. We were exhausted but stuffed with delicious food and sights.
If you are headed to Greece, what Greek books should you read before you go? Or, if you are interested in armchair travels, what are the best books about Greece to take you there?
Below, find atmospheric books set in Greece to teach you more and spark that wanderlust.
Explore novels about Greek mythology – let loose with Dionysus – and famous Greek figures. Find books about Greece with themes of friendship, dysfunctional families, and love – both heavy and light.
We hope that you meet your next favorite Greek novel with these short stories, historical fiction novels, translated Greek literature, mysteries, and much more. Let's get started!
Watch the best films set in Greece too!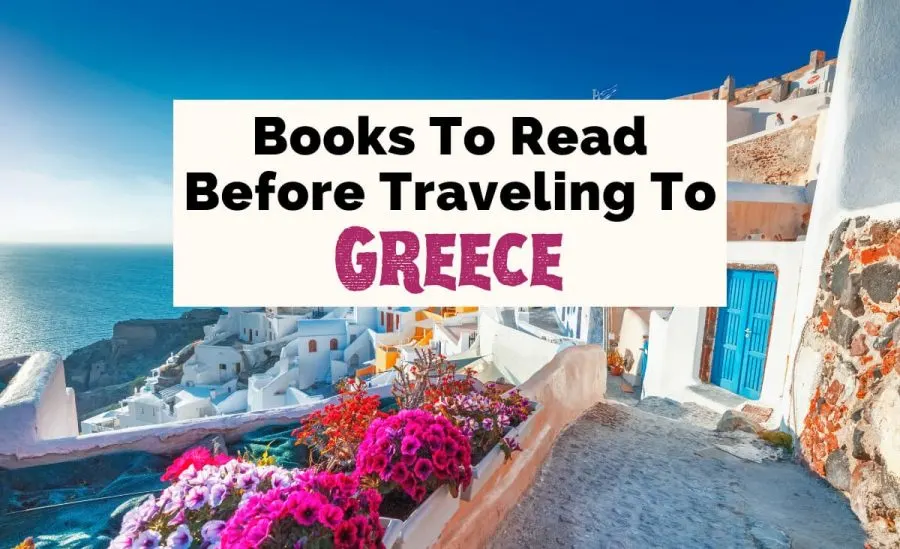 Grab your favorite Greek books here:
19 Fantastic Books About Greece
By Dagney McKinney
1. Why I Killed My Best Friend by Amanda Michalopoulou | Translated by Karen Emmerich
When young Maria arrives in Athens in the late 1970s, she hates it. The food, the people, the language, her new school. None of it compares to the happy life she was living in Africa before she was forced to leave.
Anna is in much the same situation. Having enjoyed a refined upbringing in Paris, she is none too impressed at finding herself suddenly in Greece's capital.
It comes as no surprise that these two girls, with their different backgrounds, soon bond over their mutual "otherness" that sets them apart from their new Greek peers.
However, when your friendship group is just one person, you have no one else to compare yourself with. Soon, these new friends become "frenemies" as they both fight to outdo each other in all aspects of life.
This is one of the best Greek books that examines the fine line between the constructive and destructive aspects of such a close friendship.

Buy a copy of Why I Killed My Best Friend | Add to Goodreads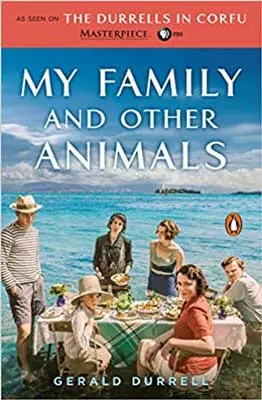 2. My Family & Other Animals by Gerald Durrell
Published in the 1950s, there are not that many autobiographical books about Greece, but My Family and Other Animals is one of the best.
In three parts, each set in a different living situation, British naturalist Gerald Durrell gives the reader an autobiographical account of the childhood years he spent with his family on the Greek island of Corfu in the 1930s.
With each section, Durrell describes his early zoological efforts – as encouraged and mentored by Dr. Theodore Stephanides – as well as the activities and foibles of his family members.
As hinted at in the title, Durrell has full knowledge of the fact that humans are part of the natural world.
He wastes no time documenting their strange behaviors as he would with any of the numerous snakes, geckos, butterflies, or scorpions that populate the island.
This is the first in a series of three books written by Durrell, though it stands on its own as an excellent singular read.

Buy a copy of My Family & Other Animals | Add to Goodreads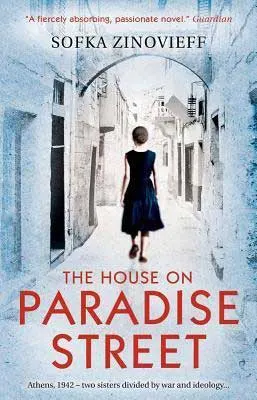 3. The House On Paradise Street by Sofka Zinovieff
When her only son Nikitas dies suddenly in a car accident, Antigone Perifanis returns to Greece for the funeral after 60 years in exile.
Nikitas' English widow, Maud, tracks her down. The reunion of Antigone and her remaining family stirs up old feuds and arguments, not least because she left Nikitas when he was only 3 years old.
Soon, we are taken on a ride through an epic story of war, love, loss, difficult decisions, and contemporary strife.
Zinovieff contrasts past events of the Nazi occupation of Greece and Antigone's involvement in the Greek Civil War with the contemporary troubles of the nation.
Zinovieff's fair and frank view of historical events means that there is little sugarcoating in this most passionate of Greek books.

Buy a copy of The House On Paradise Street | Add to Goodreads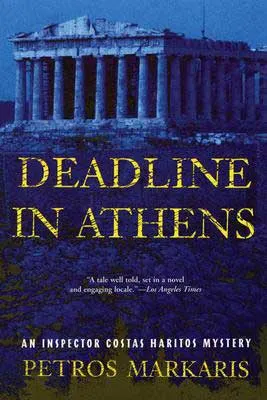 4. Deadline in Athens by Petros Markaris
Just before she was about to go on-air with some breaking news, renowned TV journalist Janna Karayoryi is murdered in the studio.
This is more than troubling for Inspector Costas Haritos.
He had until recently been investigating the seemingly open-and-shut case of a dead Albanian husband and wife – a case that Karayoryi had insisted was closed too early.
When Karayoryi's successor is also murdered, Inspector Haritos begins to wonder whether Karayoryi was about to reveal information about the Albanian couple.
Who would want her – and seemingly anyone else connected to them – silenced?
This is the first in a series of books set in Greece featuring Inspector Costas Haritos. Fans of crime thrillers will have much to enjoy here.
Petros Markaris delves into the seedier side of the world of Greek media, and the threads begin to connect together.

Buy a copy of Deadline in Athens | Add to Goodreads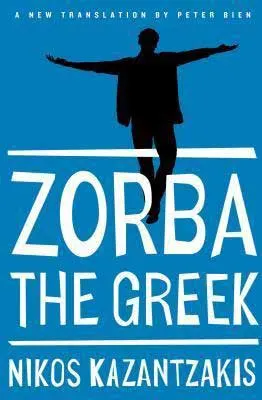 5. Zorba the Greek by Nikos Kazantzakis | Translated by Carl Wildman
If you've heard of any Greek books, it's probably Zorba the Greek. It is the basis for the film of the same name, which is also one of the most popular movies about Greece.
In the book, our unnamed narrator is on his way to the island of Crete to open a disused lignite mine. When he meets Alexis Zorba, he is completely taken in by the man and hires him as foreman.
As the two men travel to Crete, Zorba philosophizes about life. He recounts events from his own life and espouses the importance of living each day to the fullest.
These talks are the bulk of the book, allowing the reader to learn snippets of Greek culture and history through Zorba's stories and the men's exchanges.

Buy a copy of Zorba the Greek | Add to Goodreads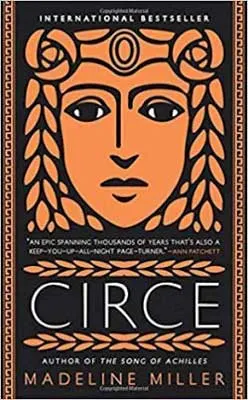 6. Circe by Madeline Miller
Madeline Miller has written two of the most popular and beloved books about Greece.
It's almost impossible to choose between her two international bestsellers (the other being The Song of Achilles), but what can I say, I'm a sucker for feminist tales and books about witches and witchcraft.
Based on the Greek goddess of the same name, we first meet the titular Circe when, upon birth, she is deemed unworthy of the gods.
She is neither strong and powerful like her father, the titan Helios, nor beautiful like her mother, the naiad Perse. Though she is not banished, she is lonely.
When she falls in love with a mortal man, Circe discovers she possesses the power of witchcraft. Afraid of how powerful she is, Zeus banishes Circe to the mythical Greek island of Aiaia.
Alone and isolated, she perfects her craft.

Buy a copy of Circe by Madeline Miller | Add to Goodreads
Join The Uncorked Reading Challenge Today
---
Travel around the world with the Uncorked Reading Challenge. Get the best book and movie recs straight to your inbox. Sign Up Now.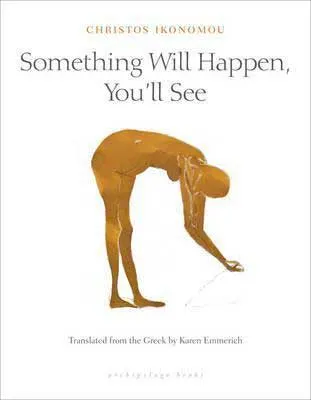 7. Something Will Happen, You'll See by Christos Ikonomou | Translated by Karen Emmerich
Everyone is trying to survive financial ruin in this gritty yet very empathetic short story collection.
Set during the early years of Greece's financial crisis, in a working-class area southwest of Athens, people are seemingly in one of two camps.
Either they are doing evil deeds to try and stay afloat, or they are suffering from the actions of such people.
In one story, a woman's long-term boyfriend robs her of all their savings – including the meager contents of her piggy bank – and leaves in the night.
In another, a man stages a protest for his friend after he dies at work. He ends up being the only person to turn up.
Everywhere you look, children are going hungry, and people are losing their jobs.
But throughout this collection, there is still a unifying sense of solidarity and faith in the idea that it could all turn out OK in the end.

Buy a copy of Something Will Happen, You'll See | Add to Goodreads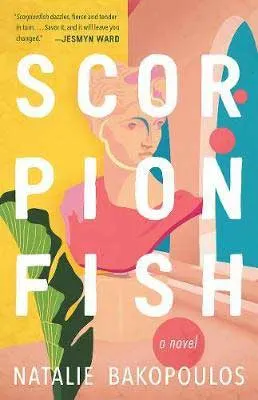 8. Scorpionfish by Natalie Bakopoulos
Scorpionfish opens with Mira returning to her childhood home in Athens after the sudden death of both her parents.
On the way up to their flat, she meets their neighbor, The Captain, a man more familiar with the water than land – but is now retired.
Soon, the two are swapping stories and kindling a romance across their shared balcony. Although Scorpionfish was published in 2020, it does not take place in OUR 2020.
Nevertheless, it's the perfect Greek book to read right now, especially with the way Mira and The Captain share a relationship almost exclusively across a balcony. This feels oddly comforting and familiar.
Rest assured, you can read it anytime, though!
If you are looking for plot-driven books set in Greece, you might be disappointed in Scorpionfish. But if you enjoy books and characters that ruminate on life, love, and grief, pick this one up.

Buy a copy of Scorpionfish | Add to Goodreads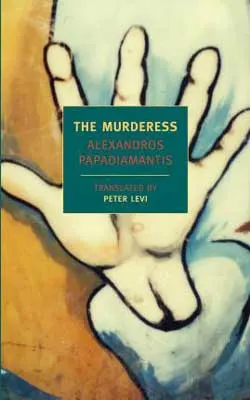 9. The Murderess by Alexandros Papadiamantis | Translated by Peter Levi
Written at the end of the 19th century (and published in 1903), The Murderess is a haunting book about the role and rights of women in Greek culture at the time.
The book opens with Hadoula, an elderly woman living on the Aegean island of Skiathos. She has been tasked with looking after her sick grandmother while her daughter (the mother) sleeps.
But as she rocks her crying granddaughter, Hadoula reflects on what it means to be a woman in Greece. Dowries have recently become the norm, and they are already struggling financially.
Hadoula wonders if maybe her granddaughter isn't better off dead…
This short novella packs quite the punch. Despite its length, this is one of the more unforgettable and unsettling books about Greece.

Buy a copy of The Murderess | Add to Goodreads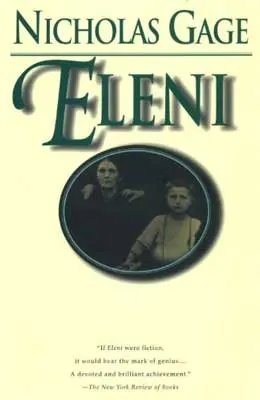 10. Eleni by Nicholas Gage
Nicholas was born in Lia, a northwestern Greek village near the Albanian border. After WWII, Greece was in turmoil.
Conflict with the Soviet Bloc left the country further fragmented, leading to the horrors of the Greek Civil War.
When Nicholas was just nine, his mother – Eleni Gatzoyiannis – arranged for the safe evacuation of him and his four siblings. Eleni did not go with them, and he never saw her again.
In 1980, Nicholas Gage left his job at the New York Times to go back to Greece and uncover exactly what happened to his mother during the Greek Civil War.
Eleni is one of the most heartbreaking Greek books, but a must if you are interested in learning more about the Greek Civil War.
For those looking for more nonfiction books about Greece during this period, Gage's daughter, Eleni Gage, has her own memoir. North of Ithaka talks about uncovering her family's history.

Buy a copy of Eleni by Nicholas Gage | Add to Goodreads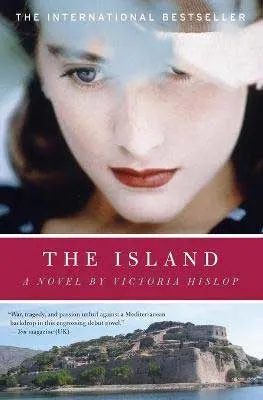 11. The Island by Victoria Hislop
Alexis Fielding's mother never talks about her past. Though she has asked, all Alexis knows is that her mother is from the Greek island of Crete.
When Alexis decides to visit Crete, her mother gives her a letter addressed to an old friend. This letter promises that the answers Alexis seeks lie with her.
Letter in hand, Alexis travels to the Cretan village of Plaka ready, she thinks, to finally learn about her mother.
She is shocked to discover that Plaka is swimming distance from the now deserted island of Spinalonga, which was home to Greece's leper colony for most of the 1900s.
It is in Plaka that Alexis meets Fotini, from whom she learns about her family's tragic history. She finally begins to piece together her mother's past.
The Island is one of the best books about Greece for historical fiction lovers and will transport you to a fascinating place and time.
It's also perfect for those looking for a little escapism.

Buy a copy of The Island | Add to Goodreads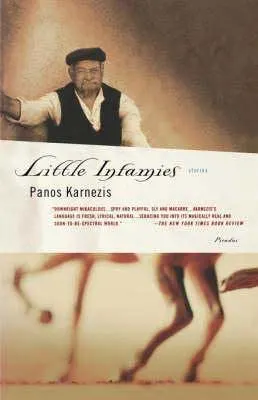 12. Little Infamies by Panos Karnezis
These intertwined short stories all take place in an unnamed Greek village during the 1950s.
The scars of WWII, the Soviet occupation, and the Greek Civil War are still fresh for the residents. They play an integral role in their interactions with each other throughout these stories.
Each story is imbued with dark humor and explores different facets of the town through its distinct characters.
We follow the mayor, the priest, the bird seller, the seamstress, and many more as their lives intersect in this small town.
Sometimes Greek books tackling their own complex history or unique social issues can seem daunting.
Little Infamies is a great starting place as you can get to know the politics of a small Greek village in bite-sized stories.

Buy a copy of Little Infamies | Add to Goodreads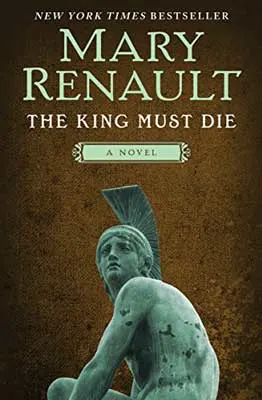 13. The King Must Die by Mary Renault
No one writes historical fiction books about Greece like Mary Renault. She brings ancient Greece to life in a way few other writers do.
In The King Must Die, we follow Theseus, the mythical killer of the Cretan child-eating Minotaur, and founder-hero of Athens.
The book is split into four parts: Trozien, Eleusis, Athens, Crete, and Naxos, each of which explores an integral time in Theseus' life.
Utilizing archaeological and anthropological evidence available at the time, Renault constructs a believable life for the mythical being in ancient Greece.
And if you love this one, you get to dive further into Theseus' life in the sequel

The Bull from the Sea. Buy a copy of The King Must Die | Add to Goodreads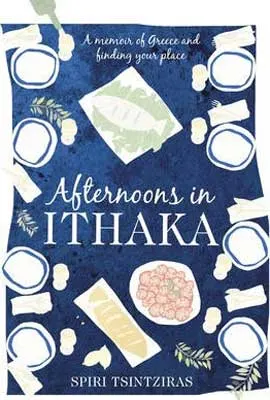 14. Afternoons in Ithaka by Spiri Tsintziras
We can all agree Greek food is delicious, right? Here is a mouthwatering memoir that celebrates Greek cuisine – and through food, Greek culture.
Although Spiri Tsintziras grew up in Australia after her parents emigrated there, her upbringing was as still as Greek as possible. Her parents spoke Greek to her, all of the food was Greek, and her parents spoke of Greece often.
Part-memoir, part-recipe book, Afternoons in Ithaka explores the ways that food has forever bound her to her parent's homeland.
Sandwiched between stories and reflections, you'll find family recipes that will have you rummaging for ingredients to satisfy sudden cravings.
Plus, they're the perfect meals to pair with any future readings of books about Greece to help you travel without leaving your house.

Buy a copy of Afternoons in Ithaka | Add to Goodreads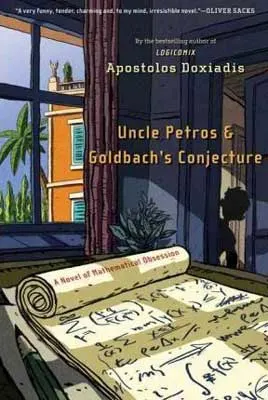 15. Uncle Petros and Goldbach's Conjecture by Apostolos Doxiadis
Petros Papachristos was a child mathematical prodigy. Now, he is an old man, considered a failure and an embarrassment by his family.
Petros has spent his life trying to prove the mathematical idea of Goldbach's Conjecture: that every number greater than two is the sum of two primes. Everything else fell by the wayside, and he lives as a recluse.
Into this comes Petros' nephew, who narrates the tale of his efforts to try and understand his uncle, and the man's obsession.
As a broken and defeated man, Petros makes his nephew swear that he will not pursue a career in mathematics. Will he abide by that promise?
As you might expect, this book contains more math than most books set in Greece. Fortunately, everything is laid out in a simple enough way for almost everyone to be able to follow along.

Buy a copy of Uncle Petros and Goldbach's Conjecture | Add to Goodreads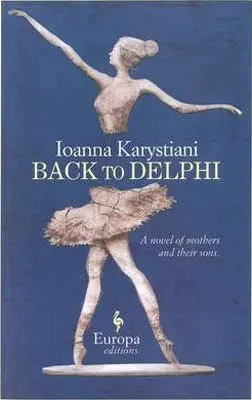 16. Back to Delphi by Ioanna Karystiani | Translated by Konstantine Matsoukas
While Linus is serving a life sentence for rape and murder, he is granted a five-day furlough.
To capitalize on the potential of this "vacation", his mother Viv has decided to take him to Delphi to potentially repair the relationship between them.
Unbeknownst to Linus, it was Viv who led the police to him 10 years earlier, after which he was imprisoned.
As the two of them spend time together, it becomes clear that Viv has been leading a life not that much more pleasant than Linus' since his arrest.
As his mother, she has had to try and avoid the anger of members of the public who would demonize her as the creator of such an evil man.
This is not the happiest book, with plenty of grim and grotesque moments. However, the novel's exploration of the relationship between mother and son is something many can identify with.

Buy a copy of Back to Delphi | Add to Goodreads
More books about Greece from Christine, TUL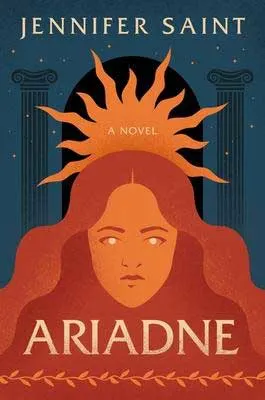 17. Ariadne by Jennifer Saint
In one of our new favorite Greek island novels, Ariadne, get tipsy with Dionysus on Naxos. If you love books about Greek mythology, this recommendation is for you.
Ariadne, the Princess of Crete and daughter of ruthless Minos, helps the handsome green-eyed Athenian, Theseus, defeat her Minotaur brother. The Minotaur is the shame of the family and a constant reminder of her mother's infidelity.
Ariadne flees for her own life after saving Theseus. Expecting to wed her hunk, Theseus not too surprisingly dumps Ariadne on Naxos, leaving her for dead. Trust us, it gets worse…
Dionysus rescues and marries Ariadne – and think wine, wine, wine. A narcissist, though, Dionysus cannot resist the adoration of being an Olympian god. He keeps a cult of women with interesting rituals.
As you read and mourn for Ariadne, be sure to look to the evening sky. Ariadne breathes life into the legend, giving a powerful and typically hidden woman her voice.
Find a Greek novel about sisterhood, too.

Buy a copy of Ariadne by Jennifer Saint | Add to Goodreads
If you are looking for even more books set on Naxos, there are brief scenes and flashbacks in Alex Michaelides' The Maidens, one of the best books with dark academia.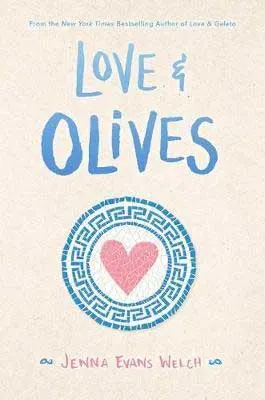 18. Love & Olives by Jenna Evans Welch
For YA books set in Greece, head to gorgeous Santorini in Jenna Evans Welch's Love & Olives.
Welch is one of the best destination authors for teens, transporting readers to countries including Greece, Ireland, and Italy.
Love & Olives is both an intuitive and heartwarming novel about love, family, and forgiveness. This Greek book recommendation is especially perfect for history lovers (think Atlantis!) and if you enjoy books about bookstores.
Although labeled as 'Book 3' in a series, all three novels are standalones with different characters and stories.
In Love & Olives, we meet Liv Varanakis. Liz is heading to Greece to help her estranged father work on a National Geographic documentary. Her dad is obsessed with Atlantis.
Predictably, Liv falls in love with Greece and an incredibly sweet boy. However, she's unsure if she can forgive her father for abandoning her. What Liv doesn't know is that her dad is living with some pretty heavy secrets.
If you seek out stories about families, unique overnight accommodations, and themes surrounding mental health, you'll champion multiple characters in this novel.
We dare you not to be jealous of the gorgeous bookstore Liv stays in, too.

Buy a copy of Love & Olives | Add to Goodreads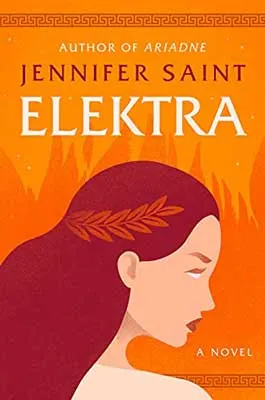 19. Elektra by Jennifer Saint
While we try not to put the same author on our lists too many times, we cannot resist adding Jennifer Saint's 2022 new book, Elektra.
Books about Greece and Greek mythology don't get any more captivating than this. Plus, women's stories at the forefront of history are far too tempting.
Enter the lives of Cassandra, Helen, and Clytemnestra from Greek mythology – set a little before and up to Homer's Odyssey. Watch as their actions lead up to the inevitable Trojan War.
A tale about curses, prophecies, Greek Gods, hatred, and revenge, no one can escape the curse on the House of Atreus, which plagues the men in their lives.
Jennifer Saint is becoming infamous for her Greek mythology retellings that add spice and fire to stories that sometimes bored us in our youth.
Elektra was also one of the best novels to read in 2022.
Buy A Copy of Elektra | Add To Goodreads
Save Your Favorite Books Set In Greece For Later: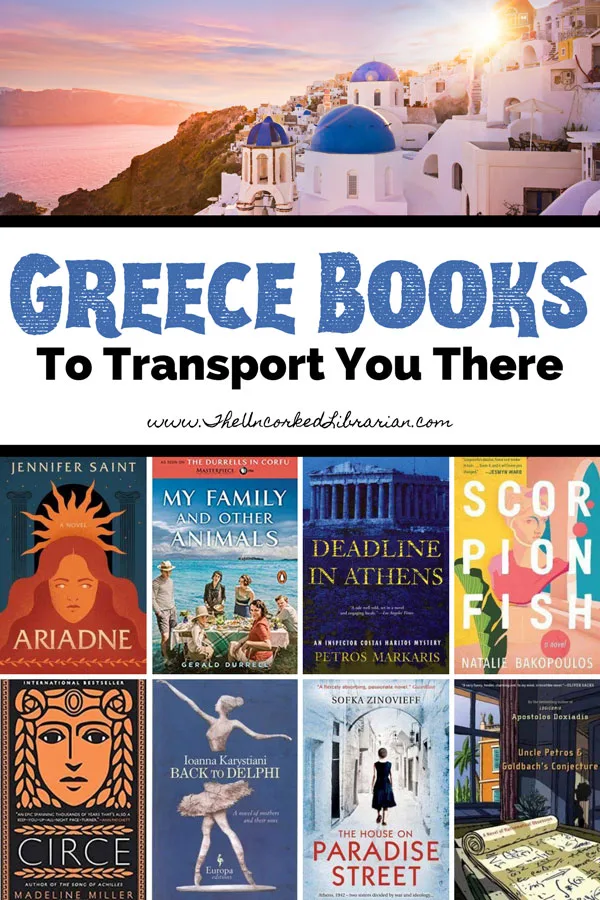 Grab some of the best books about Greece here:
Thank you to TUL contributor, Dagney McKinney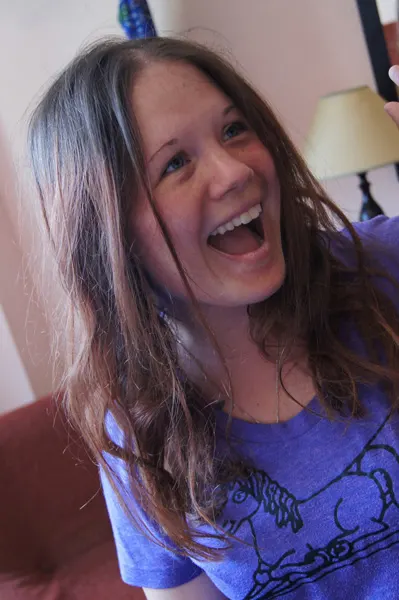 Dagney (pronouns: any) is a neurodivergent writer who loves all things macabre and weird. She likes outrageously spicy food, long walks through graveyards, and historical tangents. You'll most likely find her wandering around somewhere quiet or underground, buying salt, or whispering to camels.
What are your favorite Greek books?
Have you read any of these novels about Greece? What is your favorite Greek book? Let us know in the comments!
Travel Throughout Europe Here:
Books About Rome
Beautiful Icelandic Books
Travel To Switzerland With These Books
Books To Read Before Visiting The Baltics
Bests Books About Spain
Favorite French Novels & Books
Books About Norway To Read Before You Go
Books Set In Sweden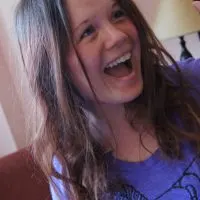 Dagney (pronouns: any) is a neurodivergent writer and book nerd who is drawn to all things weird and macabre. She also loves anything to do with fast cars, unhinged anti-heroes, and salt. When she isn't working or reading, you're likely to find her eating Indian food, playing board games, or hiding out somewhere dark and quiet, stuck down an internet rabbit hole. The easiest way to win her over is through cats and camels.