Meet the most famous dogs in fiction – for adults, kids, and teens – sure to make you laugh, cry, and love a little harder.
Although animal stories are sometimes hard for us to read – chants: please, don't die; please, don't die – we have to admit that there are some pretty loyal and terrific dogs in literature.
Everyone seems to know sweet and comical fictional dogs like Clifford the Big Red Dog, Snowy, Odie, and Snoopy.
Then, there are more somber and heartbreaking famous dog characters like White Fang, Enzo, and Marley. Have those tissues ready.
So, if you are looking for the best dogs in fiction, where should you start?
From cartoon pooches to werewolves and bio-engineered killers, uncover the most famous fictional dogs in top books and series.
We'd love to know your favorites in the comments. Let's get started.
Explore even more great books about dogs.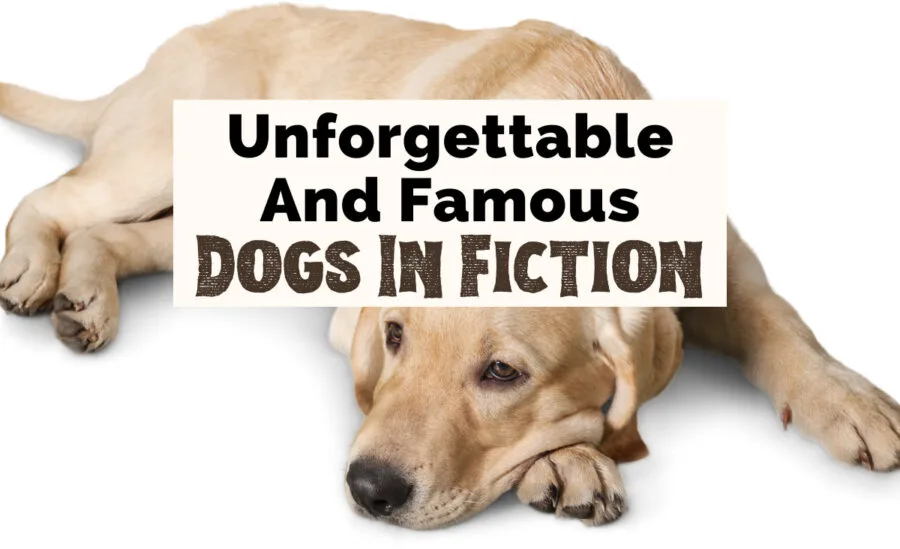 Grab these fictional dog books for later:
15 Famous Dogs In Fiction
By Dagney McKinney with additions from Christine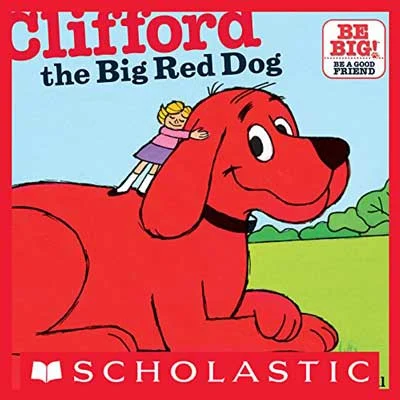 1. Clifford from Clifford the Big Red Dog by Norman Bridwell
With 80 books published in his name, Clifford is inarguably one of the most famous fictional dogs in the world.
The adventures of this loveable, larger-than-life dog and his owner Emily Elizabeth have captured the hearts and imaginations of children all over the United States and beyond (and some adults too).
Picked out by Emily as a Christmas present, the small and sickly Clifford is the runt of the litter. But with her love and care, he grows to an enormous size (25 feet from paws to head).
Together, they encounter all the trials and encounters that daily life has to offer, from bath and bedtime to visiting the circus, dealing with grouchy neighbors, and having fun on Thanksgiving.
As you can imagine, the target age for these stories is quite young, but there's no denying their success; there's an important lesson to be learned at the end of each day.
The Clifford the Big Red Dog series is perfect for anyone looking to introduce their kids to dogs in fiction in a gentle, fantastical way.

Read Clifford the Big Red Dog: Amazon | Goodreads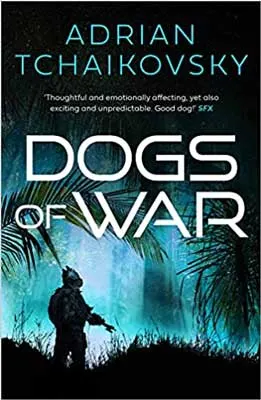 2. Rex from Dogs of War by Adrian Tchaikovsky
Rex is a Good Dog. He's very loyal to Master, and along with Dragon, Honey, and Bees, he's part of a team.
Rex's team works down in south-eastern Mexico, and he's very good at his job, which involves killing a lot of people.
Rex is a bio-engineered, over-seven-foot-tall, bullet-proof animal/human hybrid; a Bioform, created to fight in a war without many principles.
But that doesn't bother Rex – he just wants to be a Good Dog.
Unfortunately, things are about to get complicated for Rex, not least when Master is arrested for "war crimes" and Rex no longer has a job.
What will he do? What is he, exactly? Should he still be killing people?
This is (in my opinion) on the goofier end of sci-fi, but author Adrian Tchaikovsky provides the skill and creativity to make what is essentially a canine Terminator voyage of self-discovery into a highly entertaining read.
Rex is definitely one of the wackier dogs in literature on this list.

Read Dogs of War: Amazon | Goodreads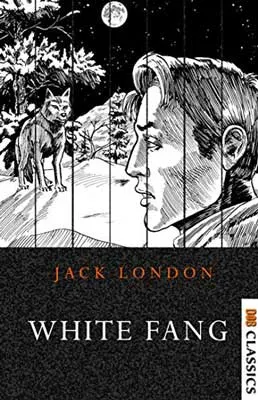 3. White Fang from White Fang by Jack London
Undeniably one of the classics when it comes to famous dogs in fiction, White Fang takes a mostly canine-centric perspective for this story about the complex relationship between man and beast.
Born as a dog/wolf hybrid in the Yukon territory, White Fang finds himself a part of two worlds: civilization and the wild. Shunned by both, he learns that he must make his own happiness.
But the seemingly constant persecution from both sides turns him into a harsh and fearful creature. Can he find peace in this brutal northern landscape?
Anyone who has suffered from bullying or being treated as "other" will have much to relate to in this world-famous American novel from author Jack London.
In fact, the book is something of an allegory for London's personal experiences in progressing from a young troublemaker into a more civilized and mature grown-up.
This is a potent story of one wolf-dog's personal growth while trying to find his way in the world.
Find even more books with colors in the title.

Read White Fang: Amazon | Goodreads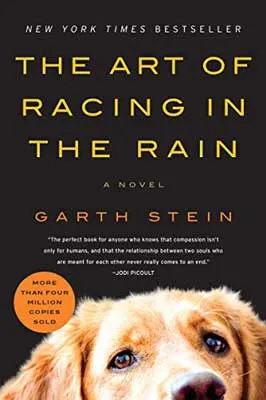 4. Enzo from The Art of Racing in the Rain by Garth Stein
One of the more famous fictional dogs in contemporary literature, Enzo is the narrator of The Art of Racing in the Rain.
Throughout, he lovingly tells the story of his human, Denny Swift, a part-time race car driver and car salesman.
Named after Enzo Ferrari, this loveable canine dedicates his life to being the best dog he can – both to support Denny and in hopes of being reincarnated as a man in his next life.
Yes, he is a dog that believes in reincarnation. He watched a Mongolian documentary once about dogs being reincarnated as humans when their time as dogs was finished.
So Enzo devotedly supports Denny through all of his ups and downs, never leaving his side.
Enzo's tale is both heartwarming and heartbreaking as he navigates the world, human emotions, and race car driving.
If you're looking for dogs in fiction that will pull at your heartstrings, Enzo is sure to win you over and teach you a thing or two about life and racing in the meantime.

Read The Art of Racing in the Rain: Amazon | Goodreads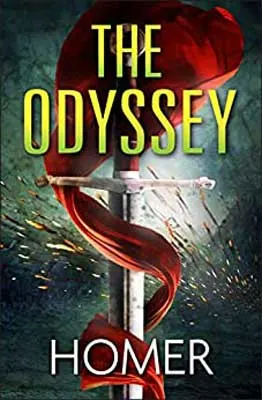 5. Argos from The Odyssey by Homer
Probably one of the most tragic famous dog characters in literature is Argos, the faithful companion to Odysseus.
Argos did not accompany Odysseus on his journey and instead stayed behind to protect the home.
Because of this, he features very little in the story itself, but his presence leaves quite an impression on the reader/listener nonetheless.
To tell the full story of Argos would be to give away some of the ending of The Odyssey. And while it is hundreds of years old at this point, there are still plenty who have it firmly in their TBR pile.
Suffice it to say that Argos makes an indelible impression upon Odysseus' return.
Read more books set in Greece.

Read The Odyssey: Amazon | Goodreads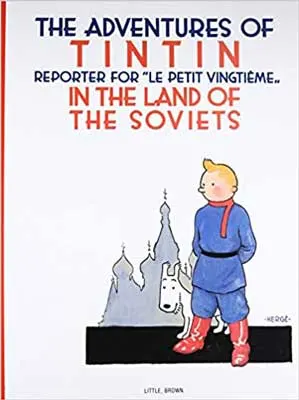 6. Snowy from the Tintin books by Herg
A fan favorite with plenty of readers of a certain age (myself included), Snowy follows his owner – the internationally renowned journalist Tintin – all over the globe.
Together, with the assistance of a few friends, they foil countless devious plots and discover things such as asteroids, drunk sea captains, cursed islands, and treasure.
Tintin's escapades are straight out of the early 20th-century oeuvre of cunning young go-getters using their determination and strong moral compass in order to save the day.
Though he may have a taste for alcohol if he accidentally gets hold of some, Snowy plays the part of role model pretty well, always making the right choice when it comes to crunch time.
Unfortunately, many of author Hergé's non-White minor characters are culturally insensitive – as you might expect from someone born at the beginning of the 20th century and who never left his native Belgium.
But, Snowy is one of the world's most famous dogs in fiction and as such deserves a shout-out.
Tintin in the Land of The Soviets is the first book in the series.

Read Tintin: Amazon | Goodreads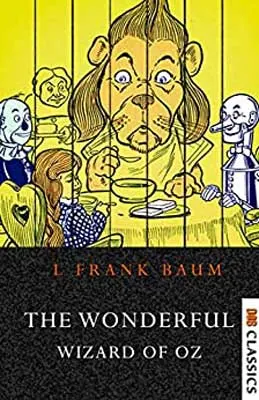 7. Toto from The Wonderful Wizard of Oz by Frank Baum
Toto might hold the record for the most famously threatened dog in media, albeit on the silver screen.
When the Wicked Witch of the West screams that she'll get Dorothy "and her little dog too" the infamy of Toto was born.
Originally a minor character with nothing to say except a lot of barking (despite the fact that animals can talk in the wonderful world of Oz that Dorothy gets whisked off to), Toto was eventually developed into a larger role in later Oz books, complete with plenty of things to say.
In fact, he became quite chatty for a while, especially in The Lost Princess of Oz. In movie adaptations, however, he sadly remains unable to speak anything other than Dog.
This little black terrier is one of the more actively helpful famous dogs in literature, often acting in many cases as Dorothy's savior.
If Dorothy is in trouble, Toto will help, either by leading her away from danger or by playing a key part in confronting the eponymous Wizard of Oz.

Read The Wonderful Wizard of Oz: Amazon | Goodreads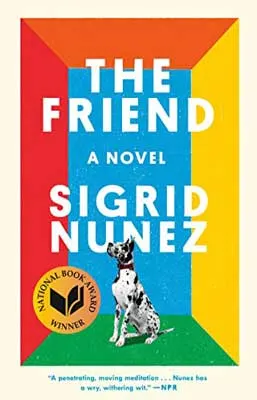 8. Apollo from The Friend by Sigrid Nunez
Sometimes in life, the real friend that we all need is not a person, but a dog. In author Sigrid Nunez's novel The Friend, that dog is Apollo, the Great Dane.
Originally in the charge of the unnamed narrator's best friend and mentor, Apollo comes to live with the narrator when he has no one to look after him following his owner's suicide.
Their relationship is initially a little tense; the narrator is not allowed to keep any pets in their apartment.
The narrator lives in apprehension of the landlord learning about Apollo and thus being evicted.
But over time, the narrator and Apollo begin to develop a strong bond, to the point where, when they are faced with eviction, the narrator does not immediately give Apollo up; they are now unlikely friends.
Apollo is what everyone might look for in a support dog.
The relief and calm that he is able to provide for his new owner is heartwarming to read, even if we spend a lot of time worrying about what might happen to him.

Read The Friend: Amazon | Goodreads
Join The Uncorked Reading Challenge Today
---
Travel around the world with the Uncorked Reading Challenge. Get the best book and movie recs straight to your inbox. Sign Up Now.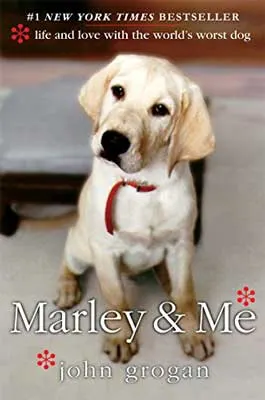 9. Marley from Marley & Me: Life and Love with the World's Worst Dog by John Grogan
The story of Marley is the archetypal story of families with dogs all across the United States – plus, it's a great friendship book.
Author John Grogan and his wife Jenny have just moved into a new house, and they decide to get a cute little puppy, which they name Marley.
Unfortunately for them, Marley the puppy grows into Marley the high-velocity destruction machine, crashing and careening into everything in his path as he excitedly bulldozes through life.
But as the Grogan family blossoms, so too do their feelings towards Marley; he may be quite a handful, but he's just being himself.
He doesn't mean to get in the way or eat so much – he's a big Labrador Retriever; that's what they do.
Ultimately, he's there for the Grogans and they're there for him – and that's what matters.
Fans of dogs in fiction who are not yet aware of this book should prepare themselves for a potential rollercoaster of emotions – this is also one heartbreaking story.
For many, Marley & Me is one of the most moving books about famous dog characters ever written. Explore even more books about non-romantic love.

Read Marley & Me: Amazon | Goodreads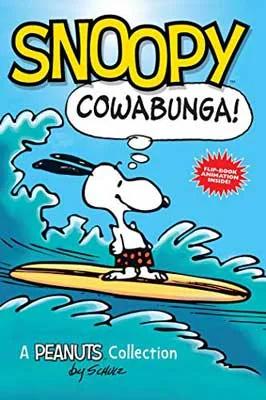 10. Snoopy from the Peanuts comics by Charles M. Schulz
Articulate, imaginative, sarcastic, lazy, and loyal, Snoopy is one of the more complex famous dogs in literature on this list.
Arguably even more well-known than his owner Charlie Brown (whom even Snoopy only refers to as the "Round-Headed Kid"), his name and likeness are recognizable all over the world, usually seen lying down on top of his doghouse.
It sounds crazy, but you could probably do a reasonable psychological study on Snoopy.
With 50 years of Peanuts comic strips to enjoy, Snoopy's consistent personality traits reveal a dog of depth and anxiety.
Escaping the mundane by retreating into a fantasy world in which he is still regularly defeated says something very relatable about this otherwise unassuming fellow.
Or you can just enjoy his hijinks – it's a comic strip, after all.
Snoopy: Cowabunga! is one of the more modern collections.

Read Snoopy: Amazon
More famous dogs in fiction from Christine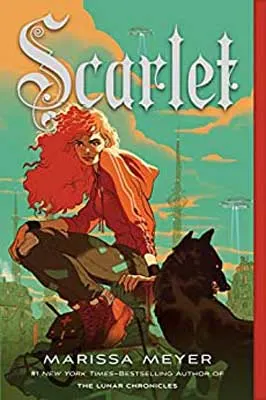 11. Wolf from Scarlet by Marissa Meyer
Famous fictional dogs can also mean wolves, right?
Although we try not to include the second book in a series too often, we couldn't leave out Wolf in Meyer's The Lunar Chronicles.
We suggest reading them in order – these YA books are fantastical and engaging.
Scarlet – a Little Red Riding Hood retelling – is the second in the series; the first, Cinder, is Cinderella with a cyborg front and center.
As a carryover character, Scarlet is trying to find her missing grandmother as Cinder escapes prison.
Scarlet must place her faith in Wolf, a street fighter. Together – with Cinder – they head off on adventures to save Earth.

Read Scarlet: Amazon | Goodreads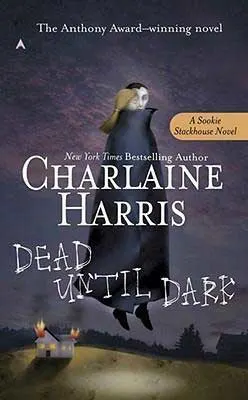 12. Sam from the Sookie Stackhouse Series by Charlaine Harris
If you wish to sink your teeth into vampire books with strong world-building, the Sookie Stackhouse series will completely engross you.
Set in the South, meet Sookie – a mind-reading waitress in Bon Temps, Louisiana. Her boss, Sam, is a shapeshifter who turns into – you guessed it – a dog.
When Bill Compton moves in next door, Bon Temps gains a new and angsty vampire empire. The human world collides with witches, faeries, and sexy but thirsty and entrepreneurial vampires.
With a string of murders, who is to blame? And, can humans date vampires?
Dogs in fiction don't get any sweeter than Sam. Also, don't let the steamy and sometimes bizarre HBO show scare you away.
Dead Until Dark is the first in the series. We've read all 13 books in the original series.
Uncover more fantastical books with shapeshifters and werewolves.

Read Dead Until Dark: Amazon | Goodreads | Read More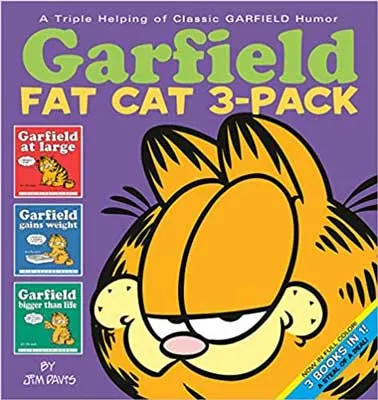 13. Odie from Garfield by Jim Davis
Growing up – every Saturday morning – we sat mesmerized by Garfield and Friends on TV.
What's not to love about a chonky, anthropomorphic orange kitty who loves to eat and sleep? Plus, lasagna is his favorite food.
Garfield was a tad self-centered and was always trying to ship off his best friend, Nermal the Cat, to somewhere far away.
His owner, Jon Arbuckle, was an "average" single guy, and Odie the Dog became Garfield's best friend – whom he despised and considered a nuisance.
Although the comic strips focus on our favorite temperamental kitty, Odie is a persistent, slobbering, sweet, and voiceless antagonist.
Garfield loves to boot him off the table; yet, Odie never shows ill-will toward his adopted brother.
A story beginning in the late 70s, we are sure that there are cringe-worthy and inappropriate moments to read with a critical eye.
However, for dogs in fiction, no one has a kinder or more gentle and forgiving spirit than Odie.
Odie reminds us of the joy in simplicity. It's no wonder that even saucy Garfield secretly loves him.
Read Garfield | Amazon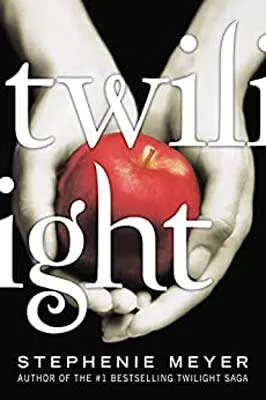 14. Jacob from the Twilight series by Stephenie Meyer
If you are in the school of "werewolves are dogs," then we cannot leave out Twilight's Jacob. We didn't say that you'd adore all of these famous dogs in fiction…
Yet, while people love to hate on Meyer's Twilight series, there's a good chance they've read all of the books – and an even better chance that they are Team Jacob.
Isabella Swan moves to dark and dreary Washington, the perfect environment for a vampire family to settle down. She cannot resist broody Edward Cullen, who happens to be a vamp.
In the secret world of vampires, we watch Edward and Bella navigate this new relationship against the equally challenging backdrop of high school.
Devour even more YA vampire books. Twilight is the first book in the series.

Read Twilight: Amazon | Goodreads | Read More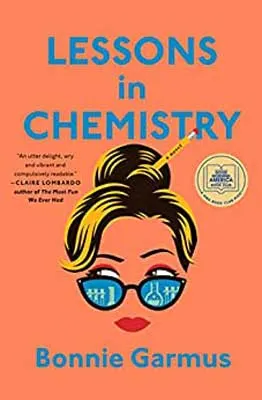 15. Six-Thirty from Lessons in Chemistry by Bonnie Garmus
One of our new favorite famous dog characters, Six-Thirty might just be the smartest dog on this reading list.
And how can he not be with a human like the brilliant Elizabeth Zott?
Being a strong career woman in the 1960s is pretty rough, and Elizabeth faces endless misogyny and even sexual assault in both science – her chemistry profession – and sports – with her newfound love of rowing.
In a novel first disguised as foodie fiction, we meet Elizabeth as a host for a popular cooking show.
She is a single mom with a rather mangy and rescued mutt, Six-Thirty, who seems to be listening and watching everyone.
How did Elizabeth get here, and can a cooking show really change the world? You bet!
Plus, Six-Thirty will capture your heart as he guards "the creature" and improves his human vocabulary.
Lessons in Chemistry was one of the most talked about 2022 book releases as well as the year's top book.
Even better, it's one of 2023's top books to movies for adaptations.
Enjoy more books about the '60s that were actually published then.
Read Lessons In Chemistry: Amazon | Goodreads
A Few More Memorable Dogs In Literature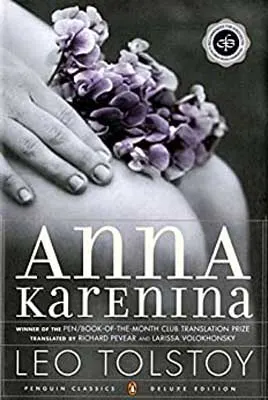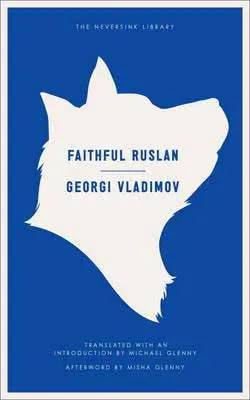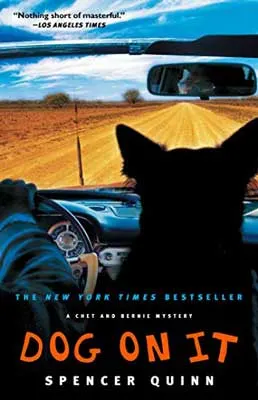 Save Your Favorite Fictional Dogs For Later: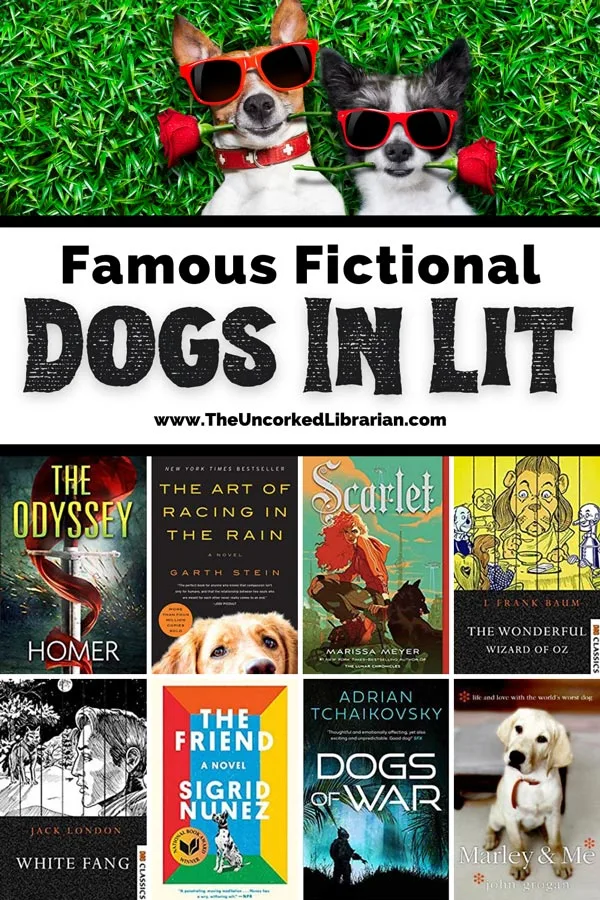 Grab books with your favorite famous dog characters here:
Thank you to TUL contributor, Dagney McKinney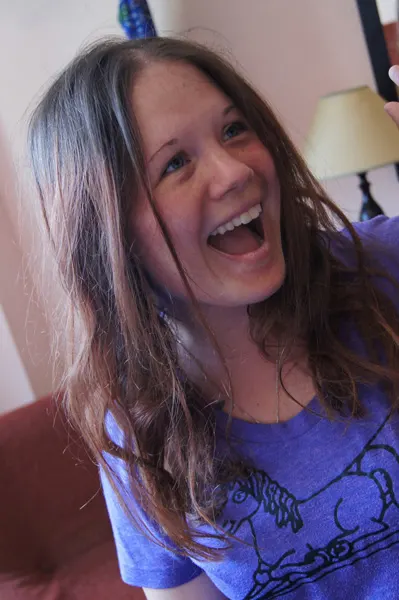 Dagney (pronouns: any) is a neurodivergent writer who loves all things macabre and weird. She likes outrageously spicy food, long walks through graveyards, and historical tangents. You'll most likely find her wandering around somewhere quiet or underground, buying salt, or whispering to camels.
Which famous dog characters do you love?
Who are your favorite dogs in literature? Let us know in the comments!
You May Also Enjoy: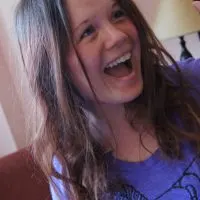 Dagney (pronouns: any) is a neurodivergent writer and book nerd who is drawn to all things weird and macabre. She also loves anything to do with fast cars, unhinged anti-heroes, and salt. When she isn't working or reading, you're likely to find her eating Indian food, playing board games, or hiding out somewhere dark and quiet, stuck down an internet rabbit hole. The easiest way to win her over is through cats and camels.