Travel around the world with the best road trip books. These fiction and nonfiction books about road trips are sure to inspire your next adventure.
If you love jumping into the car, hopping on a road bike, and revving your motorcycle's engine to see the world, this reading list is for you.
Drive or ride across the United States, Brazil, Iran, and Scotland on journeys of self-discovery. Meet unique and life-changing people.
Maybe you'll find a new lease on life and answer some pressing questions. Or, maybe you'll be left with even more reflections that are bigger than us.
Plus, uncover the best books about road trips with themes of finding love, reuniting families, and examining capitalism and corruption.
Many of these road trip novels will make you laugh aloud. Others will invoke nostalgia — Are we there yet?! — or make you hungry for the most mouthwatering croissant in town.
So, what are the best books about road trips to inspire and spark your own traveling adventure?
While 'best' is subjective, these are the top classic, LGBTQ+, fiction, memoirs, travelogues, and nonfiction road trip books that we and our contributing writers recommend.
We promise: these road trip books are sure to motivate and leave you craving the wide-open road, jaw-dropping mountain ranges, and laughs with best friends.
We'd love to know your favorite road trip book in the comments. Let's get started!
Hitting the road soon? Don't miss the best books to listen to while driving.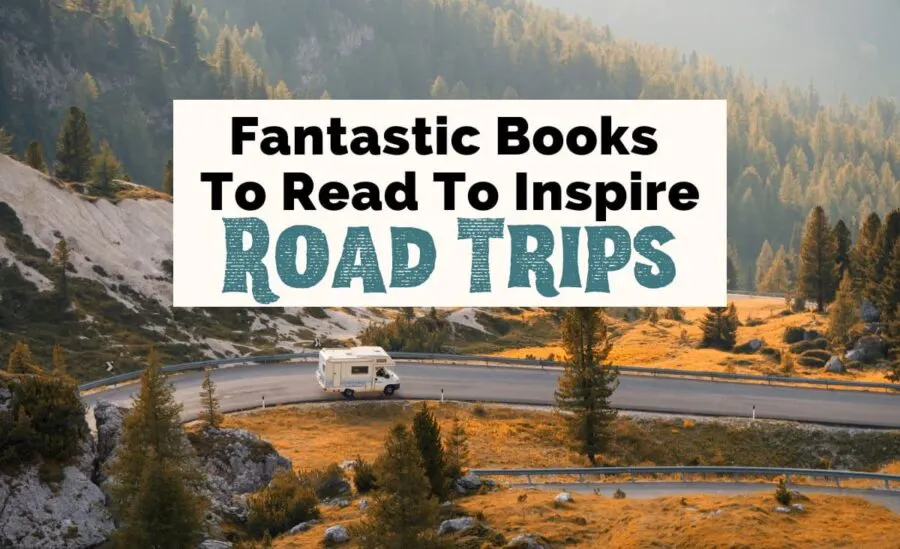 Grab the best road trip novels and memoirs here:
22 Best Road Trip Books
By Tori Curran with additions from Christine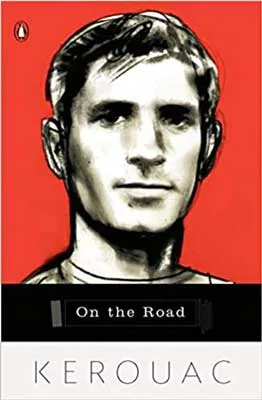 On the Road by Jack Kerouac
What has since become an American classic and pillar of beatnik culture, On the Road was one of the first adventure books about road trips and searching for meaning on the open road.
In fact, it's one of the most iconic books to come from the 1950s.
Inspired by Kerouac's own cross-country road trips with Neal Cassidy, this classic chronicles the adventures of Sal Paradise and Dean Moriarty, along with their free-spiritedness and naïveté.
Follow their quest for revelation from Manhattan, to Denver, Texas, Mexico, and beyond.
Set against the backdrop of drugs, jazz, and poetry, On the Road represents the American dream, home, and the quest for true freedom and experience.
On the Road is a great road trip novel for those wishing to read across America.

Read On the Road: Amazon | Goodreads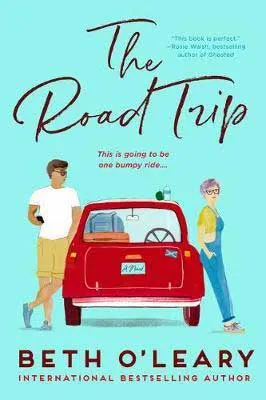 The Road Trip by Beth O'Leary
Dylan and Addie fell in love four years ago in Provence, where Dylan was staying with his friend Cherry and Addie was working as a caretaker. Though their relationship ended two years ago, they haven't spoken.
On the day before Cherry's wedding, Dylan and Addie's paths literally crash. Dylan wrecks his car by slamming right into the back of Addie's.
Along with Dylan's best friend, Addie's sister, and a random guy they met on Facebook who needed a ride to the wedding, they set off to Scotland in a mini cooper for the wedding.
O'Leary seamlessly marries the awkwardness of the ex-lovers forced to spend time together trope with deeper themes of depression, heartbreak, and forgiveness.
Alternating between Dylan and Addie's perspectives, and the past and present, each will be forced to come to terms with the choices that ended their relationship, and if it is truly what they wanted.
A summer 2021 book release, if you are looking for newer road trip novels, O'Leary's The Road Trip will deliver.

Read The Road Trip: Amazon | Goodreads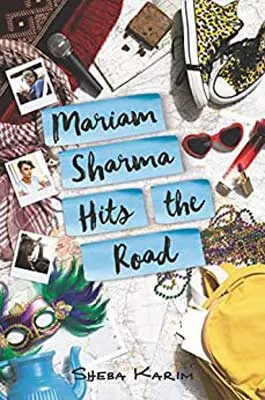 Mariam Sharma Hits the Road by Sheba Karim
Follow three Pakistani-American teenagers, each with their own burdens, across the country on a healing and transformative road trip.
Mariam, who recently ghosted her boyfriend, and Umar, struggling with being queer and religious, concoct a plan to rescue Ghaz. She is being punished by her parents for appearing in a billboard underwear ad.
What better escape plan than a road trip down to New Orleans?
With other friendship-centered road trip books being full of humor and antics, Karim doesn't shy away from handling issues like anti-Muslim rhetoric, confederate propaganda, racist and anti-gay commentary, and parental shame that many experience across the US.
In fact, the author reminds us all that, quite often, the family you create is just as important as the one you were given.

Read Mariam Sharma Hits the Road: Amazon | Goodreads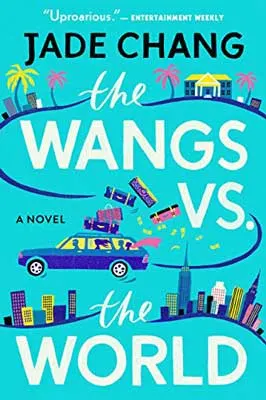 The Wangs vs. the World by Jade Chang
The Wangs vs. the World is a humorous and heartwarming riches to rags trope and one of the road trip novels perfect for fans of Crazy Rich Asians.
Successful immigrant businessman Charles Wang loses his entire cosmetics empire amidst a financial crisis.
Forced to pull two of his children from boarding school and college he can't afford, they set off from Bel-Air in their only car not repossessed.
Along with their materialistic stepmother, the family heads for upstate New York where the eldest daughter lives on a farm retreat.
Chang ponders on what it means to belong in capitalist America, especially as an immigrant, and begs the question: is money really what makes us successful?
Travel from California to New York with these reading lists.

Read The Wangs vs. the World: Amazon | Goodreads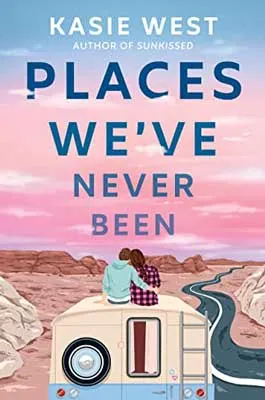 Places We've Never Been by Kasie West
Get ready for an upcoming contemporary YA road trip novel from popular teen author, Kasie West, set to publish at the end of May 2022.
It's been years since Norah has seen her childhood best friend Skyler. Their childhood friendship has since been reduced to liking one another's social media posts.
Eager to reconnect with Skyler, Norah is excited about the RV trip the families have planned together. But when she sees Skyler, it seems like he'd rather be anywhere else.
What's left of the friendship heads south.
A summer on the open road, however, marks the potential for new beginnings. Can their friendship blossom into something more, or should they close the chapter on one another forever?

Read Places We've Never Been: Amazon | Goodreads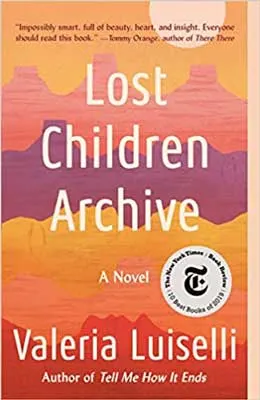 Lost Children Archive by Valeria Luiselli
Departing from the other humorous and quirky road trip novels, Lost Children Archive is a visceral story of a family road trip that collides with the immigration crisis at the southwest border.
A mother, father, and their two children set out from New York, where they were working on a documentary project, to Apacheria, Arizona, where the Apaches once called home.
A palpable rift between the parents grows clear, while the family road trips to music, plays games, and hears news of migrant children being detained at the border over the radio.
Both crises eventually intersect in a story of justice, equality, and humanity.

Read Lost Children Archive: Amazon | Goodreads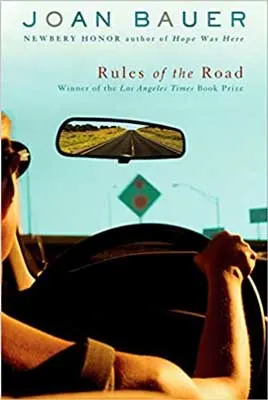 Rules of the Road by Joan Bauer
Popular YA author Joan Bauer takes readers on an open road adventure, as we discover the rules of the road, and of life.
Jenna Boller is an awkward 16-year-old employee at Gladstone Shoe Store.
To Jenna's surprise, she is enlisted by company president, Madeline Gladstone, to drive her across the country to stop Elden Gladstone from seizing his mother's company.
While we expect Madeline to impart her life lessons on Jenna and on the reader, Jenna's character, who openly begins to share about life with her alcoholic father, delivers her share of wisdom, as well.
Rules of the Road is one of the older award-winning and award-nominated road trip books on this reading list.

Read Rules of the Road: Amazon | Goodreads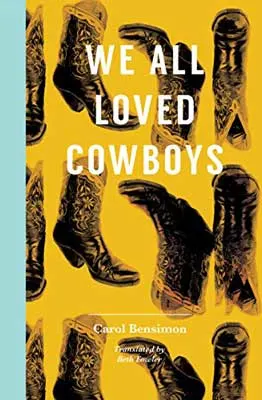 We All Loved Cowboys by Carol Bensimon
For more best road trip books set abroad, head to Brazil in a heartfelt, coming-of-age queer love story.
Cora and Julia reunite after a falling out for a road trip through Brazil, but as the trip progresses, the rifts in their friendship become palpable again.
In what is hailed as one of the finest explorations of love, Bensimon beautifully illustrates identity, love, and how they are sometimes one and the same.
At the end of the road trip, the women must decide what their future together holds, or if it involves one another at all.

Read We All Loved Cowboys: Amazon | Goodreads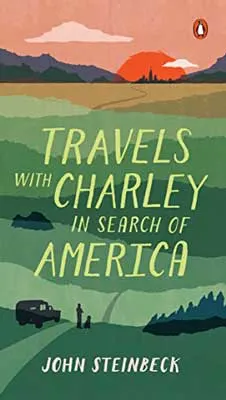 Travels with Charley by John Steinbeck
A 1960s travelogue and one of the classic modern books about road trips, Travels with Charley shares Steinbeck's own road trip across America with his dog, Charley.
Compelled to see the country he writes about one more time, Steinbeck sets out from Long Island and embarks on a 10,000-mile road trip across the Northeast, Northwest, and finally down to California and across Texas.
Steinbeck shares not only the beauty of our country and the peace along our highways but also about the American way – both good and bad.
From racial hostility to loneliness and the kindness of strangers, he discovers that while so much has changed in America over the years, much still has not.

Read Travels with Charley: Amazon | Goodreads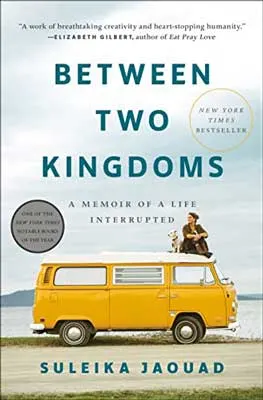 Between Two Kingdoms by Suleika Jaouad
A New York Times Bestseller and one of the most poignant road trip books, Between Two Kingdoms highlights what it means to not just survive but to live.
After graduating college, Suleika Jaouad is living in Paris, on the brink of becoming a war correspondent.
A few weeks before her twenty-second birthday, though, she learns she has leukemia and only a one in three chance of surviving the diagnosis.
For four years, she undergoes chemo, transplants, and clinical trials, chronicling her fight from her hospital bed in a popular New York Times column, Life, Interrupted.
Walking out of the hospital, a survivor, Jaouad discovers she has no idea how to live and be part of the world again. How can she make up for lost time?
Along with her terrier mutt, Jaouad heads out on a 100-day transformative cross-country road trip to meet the strangers and fellow cancer patients who had written her in the hospital.
While she can never reclaim her old life, she learns quite a bit about what lies between the kingdoms of sick and well.

Read Between Two Kingdoms: Amazon | Goodreads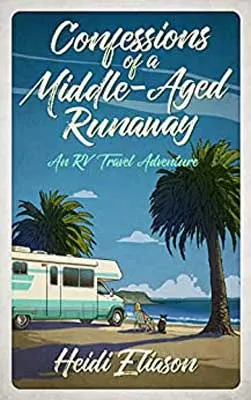 Confessions of a Middle-Aged Runaway by Heidi Eliason
At the age of 45, Heidi Eliason makes a complete 180, determined to do what so many of us only dream of – get off the hamster wheel, quit her 9-5 job, and live life on her own terms.
Feeling depressed, lost, and suffocated by a life without joy, she sells her home, buys an RV, and sets out on a quest for self-discovery.
Not without a few bumps in the road, Eliason learns how to maintain her new motorhome, meets a new community of people, and encounters magnificent wildlife and nature.
In freeing herself from the chains, she discovers true freedom. Honest and self-aware, Eliason's memoir is one of the best, but lesser-known, road trip books for anyone considering an alternative lifestyle.

Read Confessions of a Middle-Aged Runaway: Amazon | Goodreads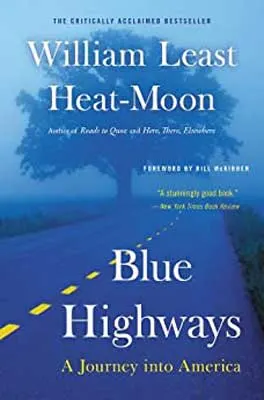 Blue Highways by William Least Heat-Moon
The true American experience lies in each of us, even those who get lost on the map.
With so many travel memoirs focusing on National Parks, cross country highways, and epic adventures to see a nation before it's too late, Blue Highways takes a different approach.
William Least Heat-Moon, with a need to put his past behind him and a desire to discover the lost towns that fill the gaps on a map, heads down the nation's backroads.
From Remote, Oregon, to New Freedom, Pennsylvania, and more, he discovers incredible people and their experiences along the way, giving new meaning to forgotten, blue-collar America.

Read Blue Highways: Amazon | Goodreads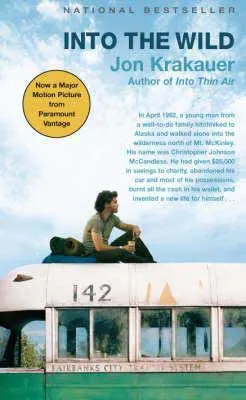 Into the Wild by John Krakauer
In September 1992, Christopher McCandless's lifeless body was found in an abandoned bus along the Stampede Trail in Alaska.
A few months prior, he had sold his belongings, shed his legal name, and hitchhiked his way into the Alaskan wilderness as "Alexander Supertramp."
A few years later, Krakauer recounts McCandless's steps, recalling his own experiences in the wilderness and those of others lost in the wild.
Sharing parts of McCandless's own journal, Krakauer presents the heartbreaking true story of someone who simply wanted to discover enlightenment and self-solitude in nature.
While some controversy surrounds not only the book, and whether it's entirely true, but the cause of death, Into the Wild still serves as one of the best road trip books of all time.
We can all appreciate McCandless's desire to lead a life of appreciation, rather than materialism.
If you enjoy hiking books, Into The Wild is also for you – and you may wish to watch the movie.
Explore even more essential books from the 90s.

Read Into the Wild: Amazon | Goodreads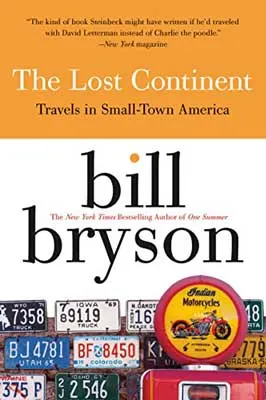 The Lost Continent by Bill Bryson
Popular and humorous author of A Walk in the Woods, Bryson first took his adventures to the road.
Wishing to reclaim his youth, Bill Bryson leaves his hometown and sets out on an adventure across 38 states. While some places he adores, some he simply tolerates.
He discovers a nation cloaked in greed, riddled with pollution, and lost in its television sets.
With the humor and wit we've grown to love and expect from Bryson, discover a cynical portrayal of small-town America. Bryson is nothing if not honest.

Read The Lost Continent: Amazon | Goodreads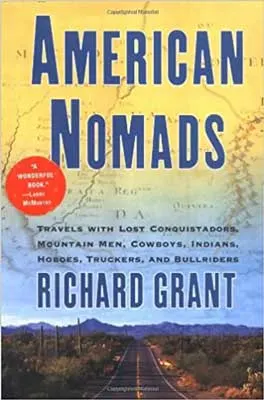 American Nomads by Richard Grant
One of the most fascinating books about road trips in America, American Nomads infuses the fifteen years author Richard Grant spent traveling across the US with a history of the nomadic life in America.
Grant, intrigued by what lies beyond the horizon, spent more than a decade traversing the United States, never spending more than three weeks in one place.
He meets truckers, nomads, retirees living in their RVs, cowboys, and others, infusing his travelogue with their comedic and very real stories of life on the open road.
In contrast to the typical American dream, he chronicles the history of the "wanderer" from frontiersmen to the tradesmen of newly discovered America.
Beautifully narrated, Grant reminds us all that there is freedom in exploration.

Read American Nomads: Amazon | Goodreads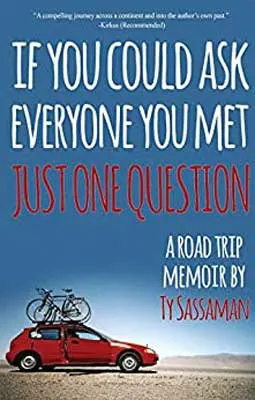 If You Could Ask Everyone You Met Just One Question by Ty Sassaman
If you could ask everyone you met just one question, what question would you ask?
Ty Sassaman sets out across America asking that very question to strangers he meets along the way, hoping for a revelation about his own life.
From east coast to west coast, readers follow Sassaman's cross country road trip and the wisdom he picks up from Americans along the way.
While his memoir is very much personal, it is clear that Sassaman is invested in the experiences, fears, and joys of everyone he meets.
The answers, from celebrities to strangers, will leave us all a bit more enlightened.
If You Could Ask Everyone… is one of these rare books about road trips that raises more questions than answers.

Read If You Could Ask Everyone You Met Just One Question: Amazon | Goodreads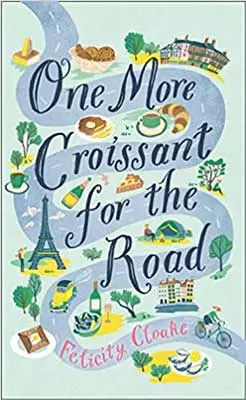 One More Croissant for the Road by Felicity Cloake
If you're looking for more unique and alternative road trip books, One More Croissant for the Road will take you across France, via bicycle, in search of the country's best culinary delicacies.
Cloake cycles 3,500 kilometers across France, trying various classic dishes – from bourguignon to quiche Lorraine – and, of course, looking for the best croissant.
As a self-proclaimed foodie and professional food writer, her quirky and alternative cross-country trip will make you feel nothing if not hungry!
Anyone looking for a good laugh and that feel-good je ne sais quoi of a trip of a lifetime will adore Cloake's journey across France. Explore even more books set in France.

Read One More Croissant for the Road: Amazon | Goodreads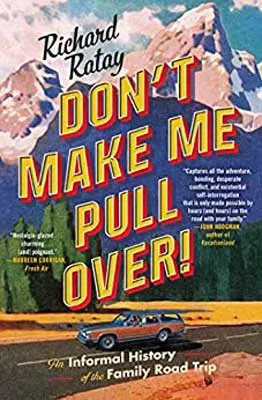 Don't Make Me Pull Over by Richard Ratay
Have you even taken a family road trip if you didn't hear yourself utter the dreaded words, "Don't make me pull over? "This family travel writer has certainly heard the words fly out a couple of times.
Don't Make Me Pull Over walks readers through the history of the dreaded but lovable family road trip.
From seatbelt-less cars to roadside attractions and paper maps, Ratay and readers relive the nostalgia of the family road trip.
Amidst cheap air travel and distracting technological gadgets, Ratay reminds us that convenience isn't always what makes the best family memories – and a family road trip might just be what you need to reconnect.
For parents, this might be one of the most relatable books about road trips on this reading list.

Read Don't Make Me Pull Over: Amazon | Goodreads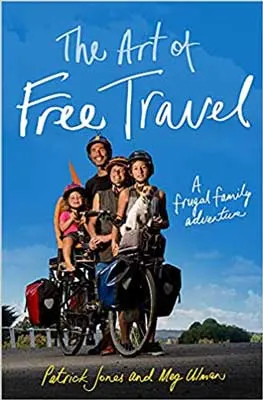 The Art of Free Travel by Patrick Jones and Meg Ulman
If you're looking for more road trip books set outside of North America, travel across Australia on a 6,000-kilometer cycling journey with the authors, two kids, and their Jack Russel Terrier.
Craving adventure, the happy Victoria-based family decides to embark on an epic road trip across their country's east coast.
In keeping with their already established lifestyle, their main goal is simple: road trip sustainably.
Cycling, foraging, and bartering their way through Australia, Jones and Ulman poetically document how their desire to live a life consuming less, influences their travels.
Anyone intrigued by road trips and nomadic life for sustainability purposes will enjoy their unique angle. Explore more books set in and about Australia.

Read The Art of Free Travel: Amazon | Goodreads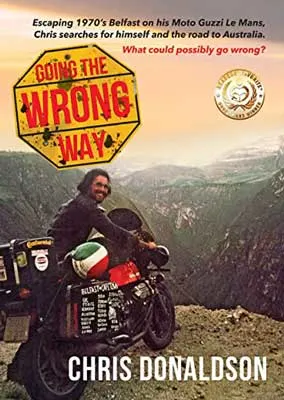 Going the Wrong Way by Chris Donaldson
Going the Wrong Way is the autobiographical story of a young man who flees Belfast in the 1970s on his motorcycle.
Hoping to make it to Australia, he documents the places, unique cultures, and landscapes he experiences along the way.
Donaldson, however, doesn't escape trouble entirely. He finds himself in very dangerous parts of the Middle East and Africa, gets extremely sick, and often finds himself mentally exhausted.
Still, he presses on, often due to the kindness of strangers, many of whom are living in poverty themselves.
Donaldson's epic, and almost impossible, road trip will leave anyone accustomed to traveling with some sort of convenience, direction, and safety in awe.
For road trip books for young and new adults, Going the Wrong Way is engaging and humorous.

Read Going the Wrong Way: Amazon | Goodreads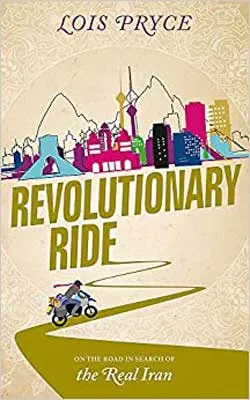 Revolutionary Ride by Lois Pryce
While many of the best books about road trips boast of self-discovery, Revolutionary Ride beautifully shares a different discovery: one of country and culture.
In 2011, at the height of the British-Iranian conflict, travel writer Lois Pryce discovers a note left outside the Iranian embassy in London. … I wish that you will visit Iran so you will see for yourself about my country.
Against the judgment of others, Pryce embarks on a 3,000-mile journey from Tabriz to Shiraz, meeting the people of Iran, from housewives to drug addicts.
Revolutionary Ride is an eye-opening journey into the heart of a country and misunderstood group of people who, despite extreme Islamic rule, live a life full of appreciation.

Read Revolutionary Ride: Amazon | Goodreads
More road trip novels from Christine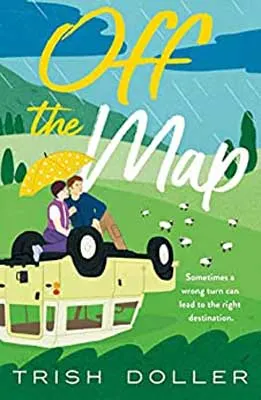 Off the Map by Trish Doller
TWs for aging and parental death (not a spoiler)
One of the newer 2023 road trip books that made us cry, if you are looking for romance, Off the Map will not disappoint.
Plus, who can resist a jaunt around the Irish countryside with a hunky date? Just know that this can be read as a standalone in a series.
Carla Black is heading to her best friend's wedding, meeting up with the best man to take her there. However, Eamon is not what she is expecting, and they immediately hit it off.
We watch as Carla falls for Eamon along their road trip detours – including a tipsy bull, off-roading, and even surfing – but has to unlearn a few of the arbitrary rules engrained in her mind from childhood.
Not to mention that her dad is suffering from dementia, and Eamon's family has always put immense pressure on his success – and their definition of it.
Find a story of overcoming loss, standing up for yourself, and lots of steamy lovemaking along the way.
Trish Doller is becoming an "always read" author for us with her themes of travel, living an authentic and honest life, and relationships – romantic and family.
You'll champion Carla's direct and fiery spirit along with her lessons learned along the way.
Discover even more books featuring Ireland.
Read Off the Map: Amazon | Goodreads
Save These Road Trip Novels & Memoirs For Later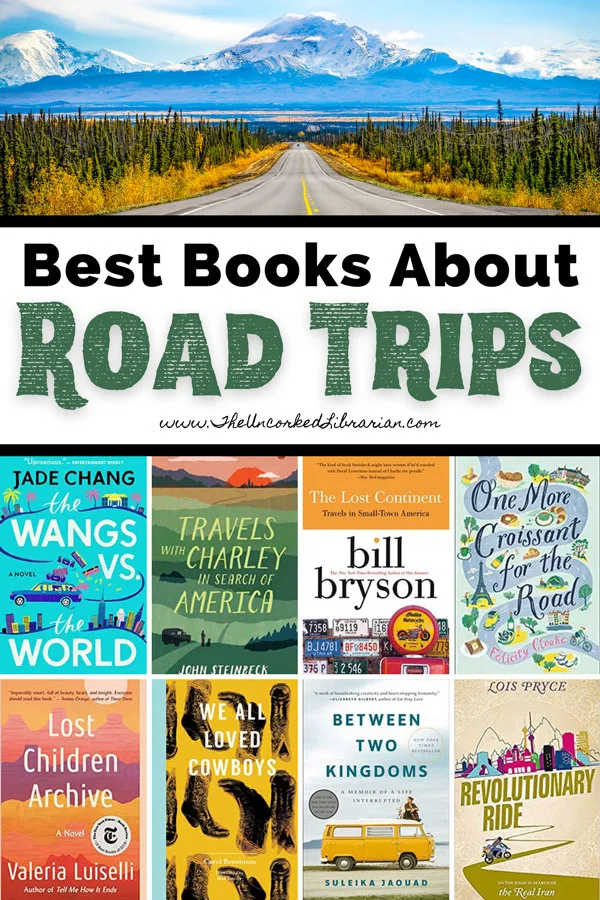 Grab your favorite road trip books here:
Thank you to TUL contributor, Tori Curran from Explore With Tori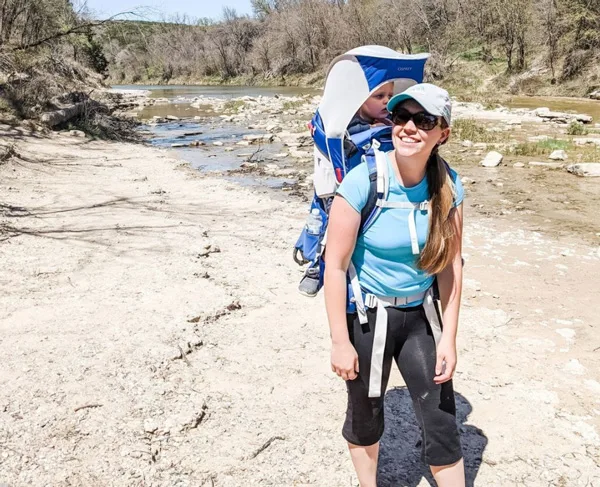 Tori (pronouns: she/her) is a children's librarian and mom to two boys living in New York. She's an avid traveler, nature enthusiast, and writer, encouraging families to get outside and start exploring the world. When she's not hiking or traveling, you can find her lost in a historical fiction book, watching Bravo reruns, or obsessively decluttering her home.
What are the best books about road trips in America and around the globe that you love?
What is your favorite road trip novel and memoir? Let us know in the comments.
You May Also Love:
Books Across America
Hiking Books
Famous Travel Writers
Books Featuring Train Travel
Books Around Wine Country
Hotel-Themed Books
Best Movies Featuring Road Trips
These books about road trips are a part of our 2022 Uncorked Reading Challenge.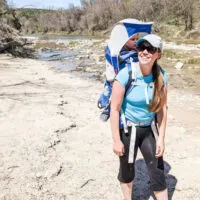 Tori (pronouns: she/her) is a mom to two boys, living in New York but adventuring everywhere, usually with a toddler on her back. She's an avid traveler, nature junkie, and writer, encouraging families to get outside and start exploring the world. When she's not hiking or traveling, you can find her lost in a book, watching Bravo reruns, or obsessively decluttering her home. Tori owns the family and adventure blog, Explore with Tori.