If you love to travel by train, we have just the reading list for you! Don't miss these books set on trains to inspire (or detract) your next vacation by rail.
Nothing beats sitting on a train from Florence to Lucca, watching as the Italian countryside blurs by. The anticipation of the destination — bike riding on the city's walls — is half of the adventure.
Personally, I love travel writing on long train rides. There is something especially soothing and meditative about a train's gentle sway.
In literature, trains represent a way for people to escape or daydream. They possess both positive and negative connotations.
Trains carry people to work, new lives, and exotic destinations. Strangers and friends converge.
Trains also offer up the unknown. Sometimes they are an ominous setting filled with death and heartbreak. They might be a last-minute attempt to escape or resolve a situation. Trains are hope.
Back for one of our Uncorked Reading Challenge themes, we explored some of the best books set on trains.
Don't miss these train thrillers, train-set mysteries, and contemporary and historical fiction train novels sure to make you want to hop on or off a train.
For some of these books, trains or their tracks will sit in the backdrop. For others, one train ride might change their entire life.
Read more Books Set Around The World.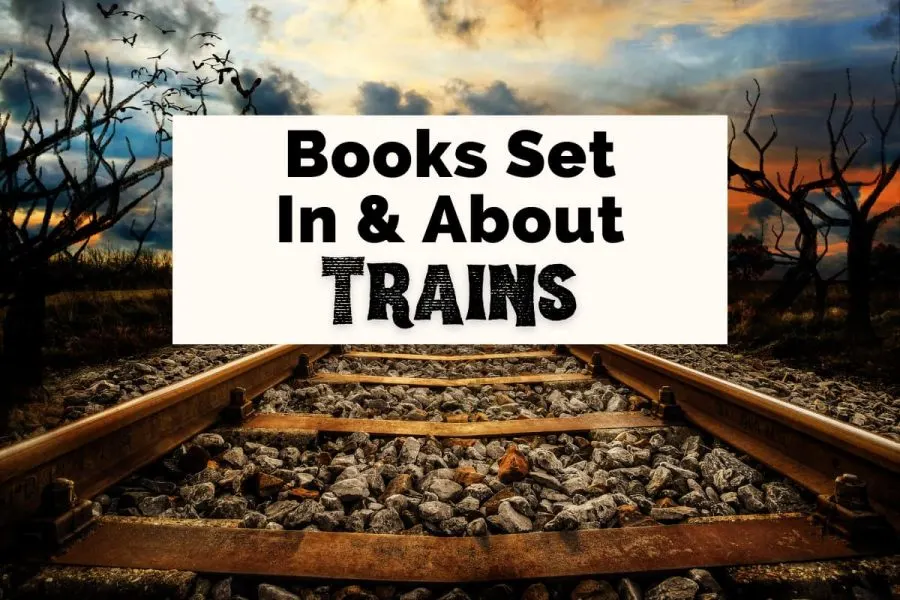 P.S. A few ways to snag these train books:
Historical Fiction Books Set On Trains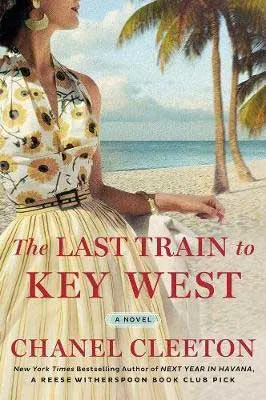 For one of my favorite books about trains, The Last Train To Key West is slightly a stretch but also a must-read historical fiction novel featuring inspiring women. You do not have to read the first two in the 'series.'
Cheer for pregnant Helen who is trapped in an abusive marriage. Watch Mirta question if she can fall in love with her new mafia-tied husband.
Keep an eye out for Elizabeth who is looking for her veteran war brother to escape being married to a criminal.
Their lives collide during Florida's deadliest hurricane in the mid-1930s.
Uncover multiple romances and a gripping narrative to devour in one or two sittings against the brief backdrop of Flagler's railroad to Key West.
The Last Train To Key West is also one of our favorite novels set in Florida. Amazon | Goodreads | Read More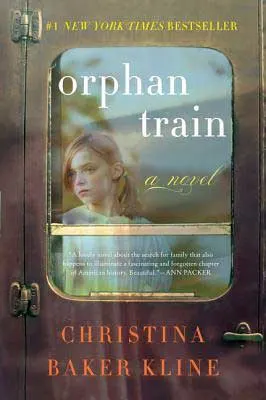 Based on the 1854-1929 'orphan trains' that carried abandoned children from the East Coast to the rural Midwest, readers meet Vivian Daly, an Irish immigrant.
Vivian recalls her childhood when a young woman helps clean out her attic.
Molly is a Penobscot Indian and foster child completing community service for Vivian. With their budding friendship, the two learn more about survival and second chances.
It's been a while since I've read Orphan Train, but it was a solid 3.5-star historical fiction read, for me. Amazon | Goodreads | Read More
Join The Uncorked Reading Challenge Today
---
Travel around the world with the Uncorked Reading Challenge. Get the best book and movie recs straight to your inbox. Sign Up Now.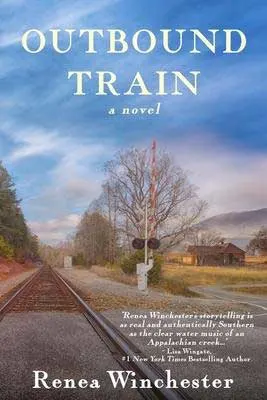 For indie books set on trains, don't miss Renea Winchester's Outbound Train. Set in Bryson City, North Carolina, head to the 1960s where a violent night on the train tracks forever shapes Barbara Parker's life.
Barbara's daughter, Carole Anne, is caught up in the same vicious cycle of poverty, disgusting men, and corrupt leaders that make biased decisions based on socioeconomic stereotypes.
Carole Anne wants and deserves so much more.
Like The Conners, learn more about hope, second chances, and growing up in rural Appalachia. A slower and more reflective read, Outbound Train is contemporary historical and literary fiction. Amazon | Goodreads | Read More
Along With Outbound Train, head to North Carolina With These Books.
Mysteries & Thrillers Set On Trains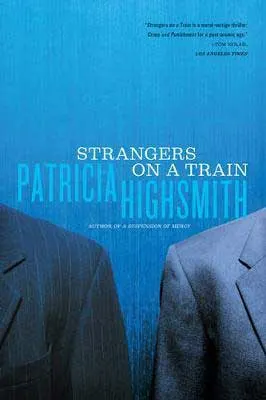 One of the older and more famous spooky books set on trains – published in the '50s – don't miss Strangers On A Train by Patricia Highsmith.
This 1950s train thriller gained popularity when Alfred Hitchcock turned the book into a movie. And yes, the movie is different and, for me, better. *Gasp.*
Guy Haines is sitting on a train hoping to divorce his cheating, pregnant wife when he meets Charles Bruno. A renowned architect, Haines wants to marry his new love. Bruno is, well, a psychopath.
When rambling Bruno suggests that they swap murders — he'll kill Haines's wife Miriam if Haines kills his father — Haines brushes him off. Until Miriam is found strangled to death at a fair…
The characterization in Strangers On A Train is everything. Although a bit dry and excessive at times, you can't help but get drawn into this wild plot. Amazon | Goodreads | Read More→
Save This Train-Set Reading List For Later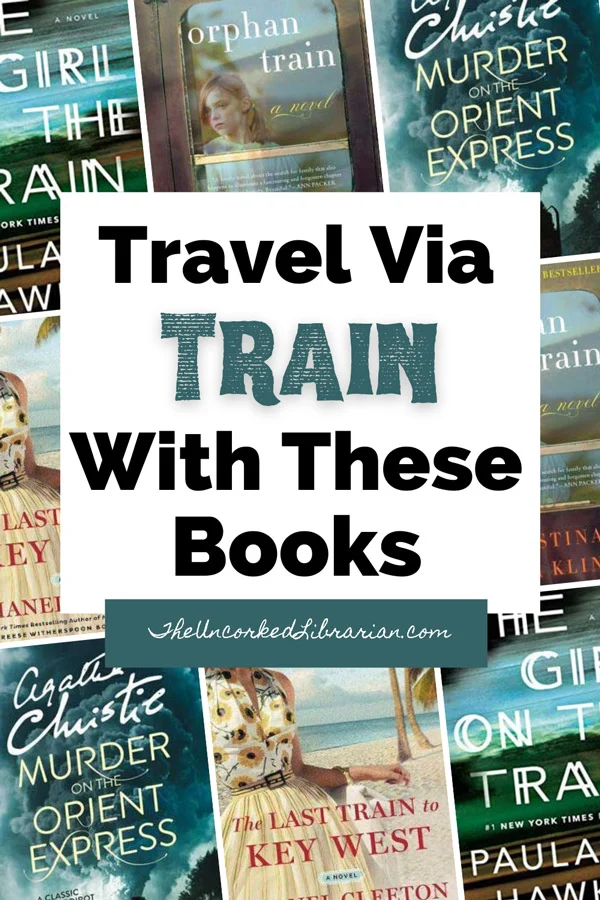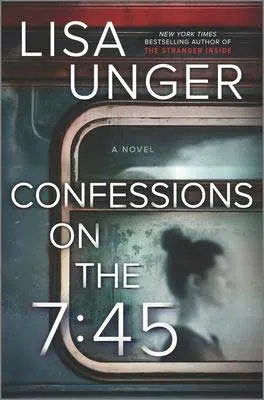 Imagine meeting a stranger on a train who could forever change your life. You think that sharing a nip is an innocent gesture until someone ends up missing…or dead. Clearly, Selena never read Highsmith.
If you are looking for a surface-level train thriller and fast-paced mystery, Unger's Confessions On The 7:45 will have you questioning who is running this money-making scheme and why.
Reading much like Pretty Little Wife by Darby Kane and inspired by Highsmith's Strangers On A Train, Selena catches her husband screwing the nanny and confesses to a random commuter.
With the nanny now missing, who is responsible?
Something more sinister is at play, and in the end, you'll doubt your own ethics. Personally, I loved the conclusion even though the story started a bit blasé. Find even more New York City books on this reading list. Amazon | Goodreads | Read More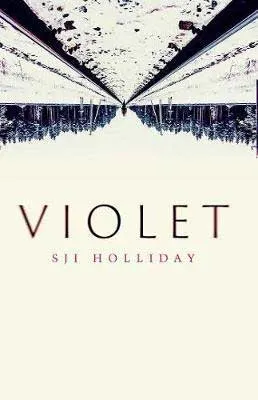 Recommended by an Uncorked Reader, Violet is a train thriller and mystery set on the Trans-Siberian Express. On my TBR list, not only does Violet sound like a great destination armchair adventure, but you just know never to talk to strangers…
Carrie decides to take her around-the-world train trip even though her best friend can no longer come with her. When she meets Violet at the Beijing Hotel, Carrie takes an impulsive leap of faith and decides to offer her the extra ticket.
The friendship becomes quickly tainted with manipulation. Someone has something to hide. Reviewers depict the story as bizarre and intense. I'm all in. Amazon | Goodreads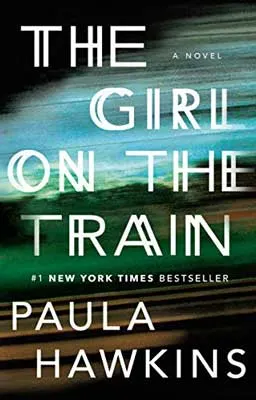 For psychological train thrillers, you cannot go wrong with Hawkins' The Girl On The Train, especially if you champion Gone Girl.
Although I don't always buy into the hype of these suspense novels, I'd put Hawkins a few notches above Unger.
Rachel watches 'Jess and Jason' from her daily commuter train. In her imagination, she gives them the perfect lives that she craves.
When she witnesses something that disturbs her happy narrative, Rachel decides to get involved.
A recovering alcoholic, Rachel suddenly wakes up covered in blood and is now part of a police investigation. Her 'Jess' is missing. The Girl On The Train is also a movie. Amazon | Goodreads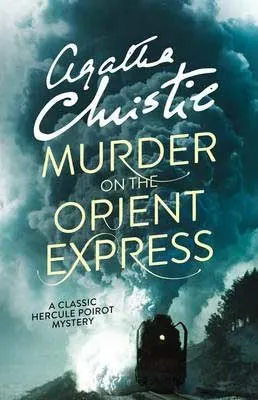 A classic and one of my favorite Christie's, Murder On The Orient Express isn't one of the scariest books set on trains but the title will leave you questioning everyone and their intentions.
Samual Ratchett is found stabbed to death in his cabin on The Orient Express. The killer is still on the train, and no one is safe. Of course, they are all trapped.
Can Detective Hercule Poirot solve the mystery before it's too late? The newer movie is equally enjoyable. Amazon | Goodreads
If you love chilling books, we have just the Beach Books Reading List for you…
Romance Train-Set Books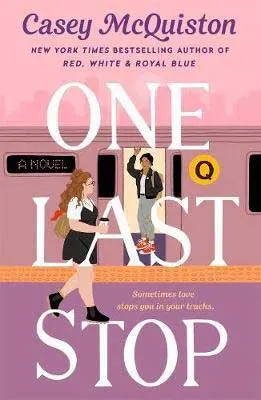 One Last Stop by Casey McQuiston
One Last Stop is one of our all-time favorite friendship books and romances.
Twenty-three-year-old August has jumped from school to school and all over the United States. She's trying to find herself along with romantic love.
However, August is witty and much cooler than she thinks. Her newfound New York City community and roommates are just as quirky and amazing.
One day, on the way to class, everything changes when August meets a beautiful and mysterious woman on the train.
Something is off, though, because Jane looks a little old school and is always on the same train as August.
As August soon uncovers, Jane's from the 1970s and displaced in time. Can August help release Jane from the train's energy? And if she does, is she losing the love of her life forever?
For books set on trains, this is a feel-good, older coming-of-age story. One Last Stop is also one of the most heartwarming time travel romances.
You might recognize bestselling author Casey McQuiston from Red, White, & Royal Blue — one of the best LGBTQ+ books perfect for new adults. Amazon | Goodreads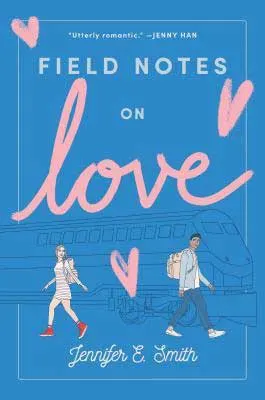 For sweet LGBTQ+ YA books set on trains, meet Mae and Hugo. Mae is an aspiring NY filmmaker that didn't get into the college she wants. As her now ex-boyfriend notes, she doesn't show enough of herself in her films.
Then there's Hugo from England. Recently dumped, Hugo is in need of another M. Campbell to take his ex-girlfriend's train ticket.
Can the two teens remain casual friends on this cross-country train trip? The audiobook version had me in stitches with some of the cute conversations with their families.
This is also a great story if you love themes of self-discovery typically found in road trip novels. Amazon | Goodreads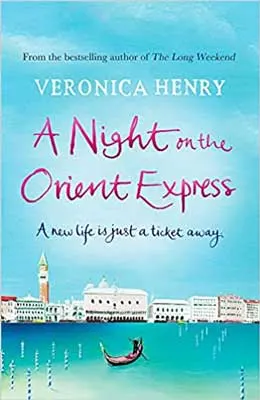 Another train-based book recommended to me by our readers, hop on the train from London to Venice. Find multiple character's stories filled with tragedy, love, and family that all converge on the train
In the backdrop and behind one of the characters, readers also follow a 50-year-old love story. If you enjoy people-watching, I'm told this one is for you. Amazon | Goodreads
Head to Italy With These Dreamy Books.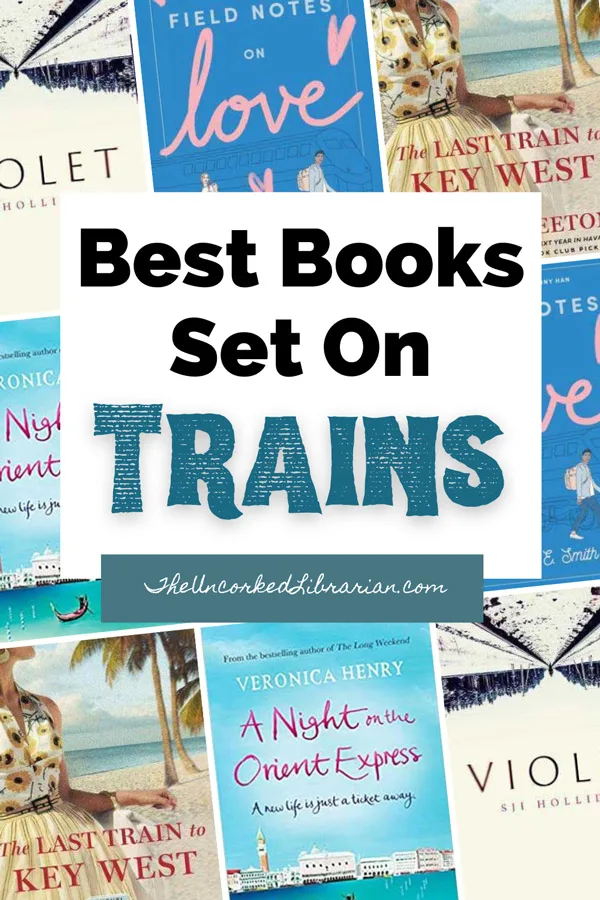 Books Set On Trains That Our Community Is Reading
For one of our Uncorked Reading Challenge themes, these are some of the books set on trains (and books with trains) that our Uncorked Readers read and enjoyed. To see more, join the TUL Facebook Group.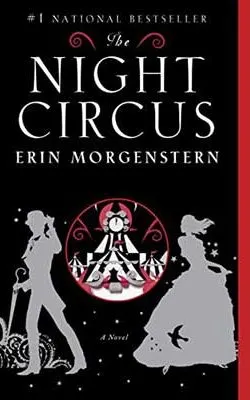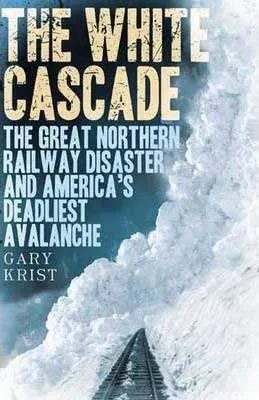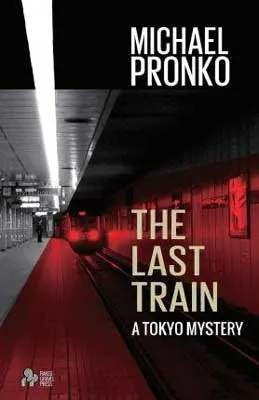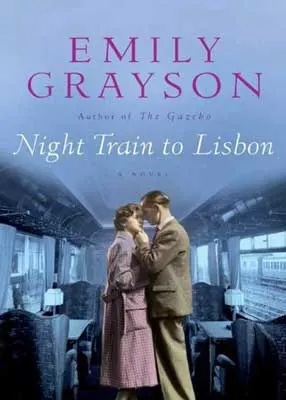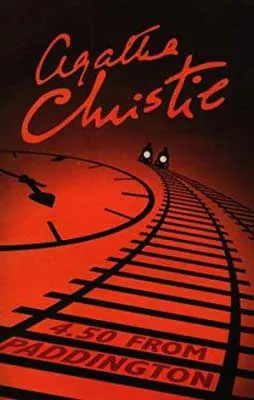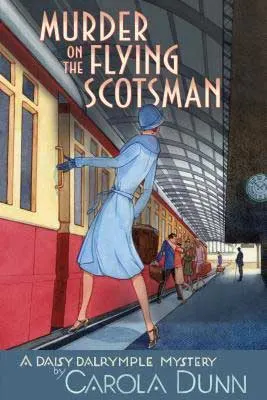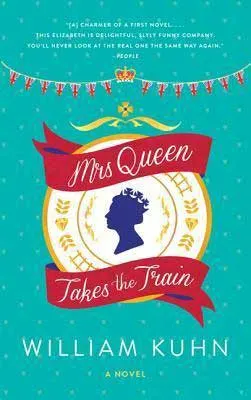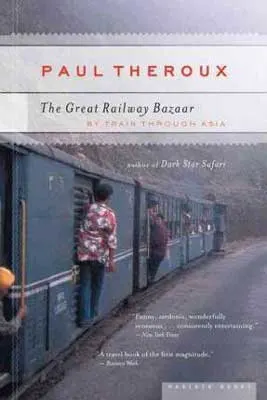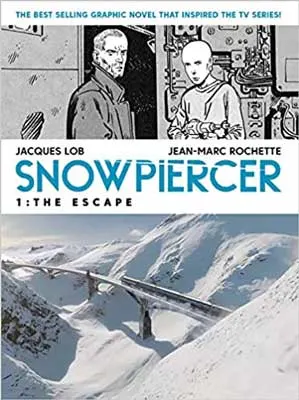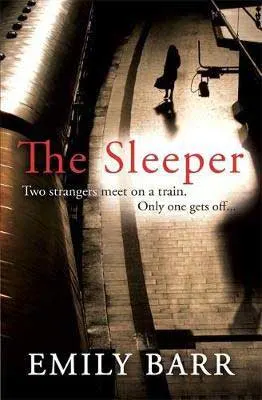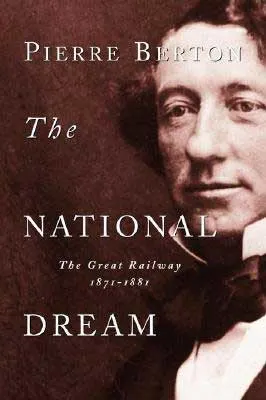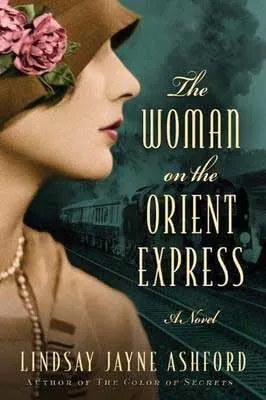 Which books set on trains have you read?
What's your favorite book set on a train? What are the common themes that you've noticed across these books? Why do you think many of the novels set on trains are historical fiction or thrillers? Let us know in the comments!
Where Should You Head Next?
Books For People Who Dream Of Traveling Through Time
Audiobooks Perfect For Driving (And Trains!)
Famous Travel Writers & Their Books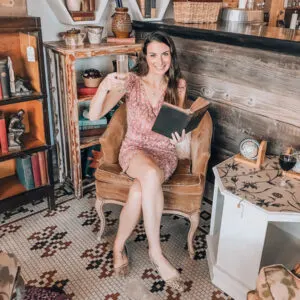 Christine (she/her) is the owner, lead editor, and tipsy book sommelier of The Uncorked Librarian LLC, an online literary publication showcasing books and movies to inspire travel and home to the famed Uncorked Reading Challenge.
With a BA in English & History from Smith College, an MLIS from USF-Tampa, and a U.S. Fulbright Fellowship in Christine's back pocket, there isn't a bookstore, library, or winery that can hide from her. Christine loves brewery yoga, adopting all of the kitties, and a glass of oaked Chardonnay. Charcuterie is her favorite food group.