Travel across islands with the best Hawaii books to read before you go, including books set in, about, and from Hawaii.
If you are hoping to escape to a tropical island oasis, explore some of the best books set in Hawaii to transport you there via gorgeous imagery, spicy romance, delicious cuisine, and even an armchair plane.
However, many of these books on Hawaii are also more serious and somber, teaching us about conscious tourism, the environment, politics, and times of war.
Discover books about Hawaii during WW2 – historical fiction and nonfiction – as well as stories about Hawaiians and Hawaiian culture and history.
Many of our favorite Hawaiian books were also made into popular movies.
Be sure to let us know your favorite Hawaii book in the comments. Let's get started!
Read across all 50 States.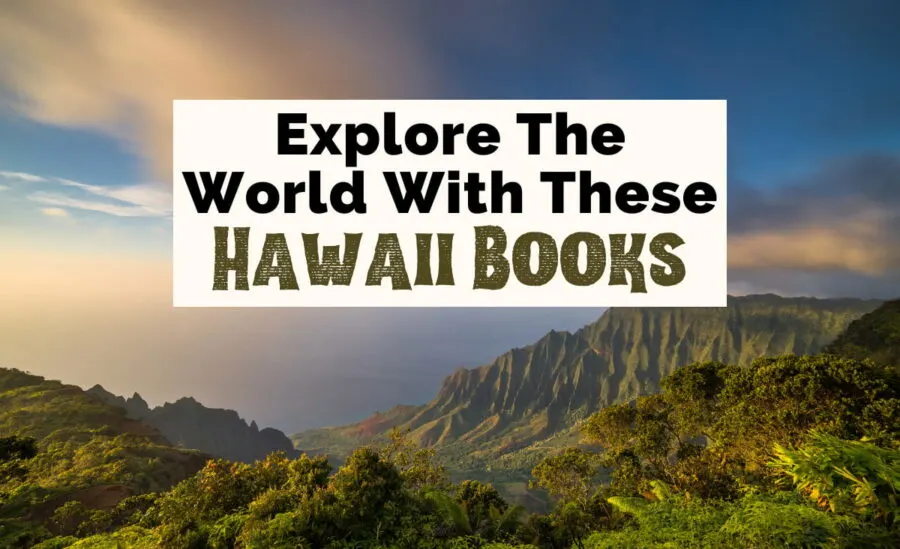 Grab your top books on Hawaii here:
1. Book of the Month: Get the month's hottest new and upcoming titles from Book of the Month. You might snag an early release or debut author. Along with selecting a book a month, find terrific add-ons, both trendy and lesser-known titles.
2. Audible Plus: From Amazon, listen to Amazon Originals, podcasts, and audiobooks. They add new titles every week.
3. Amazon Prime: Don't miss Amazon First Reads – early access to Kindle books. Get fast delivery as well as movies, music, Originals, shows, and more.
4. Or, start your trial of Amazon Video for movies and tv series on demand.

28 Best Hawaii Books
By Sheree Strange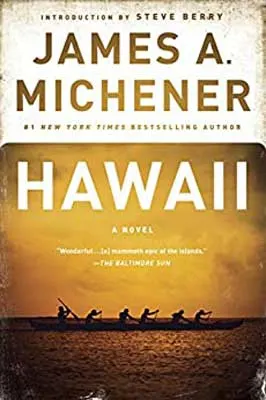 1. Hawaii by James Michener
Every list of Hawaii books includes Hawaii by James Michener – it's not just the title, it's a classic.
The story traces the history of Hawaii through episodic stories about the original Hawaiians, early American missionaries, and later immigrants from Asia.
Each of the six chapters can be read as a stand-alone novella, but read as a whole, they make for a rich and interesting account of various aspects of Hawaiian history.
Michener spent untold hours researching Hawaiian history to write this fictional account and employed noted Hawaiian scholar Clarice B. Taylor as a researcher to ensure the best possible historical accuracy.
The finished Hawaii book was first published in 1959, the same year Hawaii became the 50th U.S. state.

Read Hawaii: Amazon | Goodreads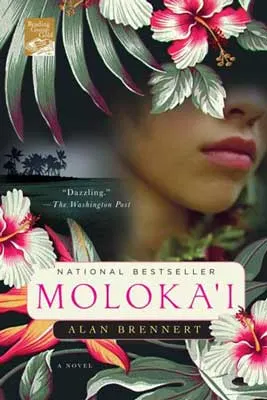 2. Molokaʻi by Alan Brennert
Few readers know about the history of leper colonies on Hawaiian islands, which is what makes Moloka'i one of the most illuminating books about Hawaii.
Set over the course of 80 years (from the 1890s to the 1970s), the story follows Rachel, a spirited child whose dreams of traveling the world like her merchant father are destroyed when a tell-tale reddish mark appears on her skin.
She is sent to Kalaupapa, a quarantined leprosy settlement on the island of Moloka'i, far from her family and the life she knew.
There, she must forge a new life, one full of hope and despair in remote isolation.
Find even more great books set across islands.

Read Molokaʻi: Amazon | Goodreads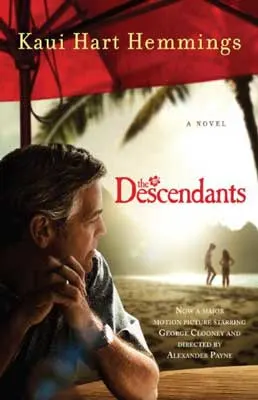 3. The Descendants by Kaui Hart Hemmings
You're probably more familiar with the film adaptation, but before The Descendants was a George Clooney movie, it was one of the most powerful books set in Hawaii in the early 2000s.
Matthew King's life as one of Hawaii's wealthiest landowners falls apart when his thrill-seeking wife is left comatose after a boat-racing accident.
His two daughters – teenage addict Alex and trouble-making ten-year-old Scottie – struggle to come to terms with the prospect of a life without their mother.
Everything goes from bad to worse for Matthew when he learns he will have to help his wife's secret lover say goodbye.
Find even more movies to watch based on popular books.

Read The Descendants: Amazon | Goodreads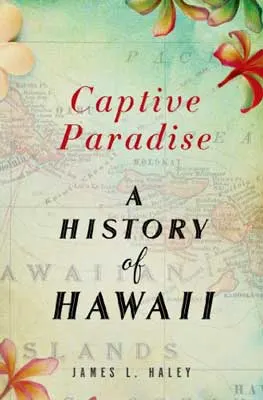 4. Captive Paradise by James L. Haley
Did you know that Hawaii is the only U.S. state that was once a royal kingdom?
Captive Paradise is going to teach you everything you need to know about it.
From the conquering king who united the islands to the president who annexed them, it makes for a compelling and extraordinary account.
Haley relates the bloody history of conflict and contention that have elapsed since Captain Cook's "discovery" of the Pacific islands.
This is one of the books on Hawaii essential to understanding the fraught history of the world's most beautiful and iconic islands.

Read Captive Paradise: Amazon | Goodreads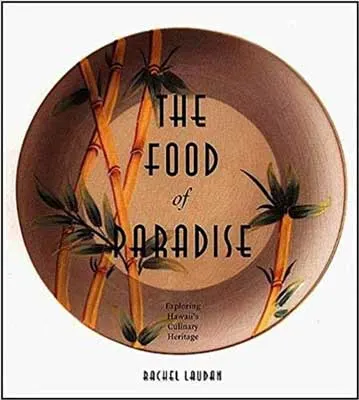 5. The Food of Paradise: Exploring Hawaii's Culinary Heritage by Rachel Laudan
Foodies will delight in this gorgeous book about one of the richest culinary heritages in the Northern Hemisphere.
The Food Of Paradise: Exploring Hawaii's Culinary Heritage is more than a Hawaii history book and more than a cookbook – it combines the best of both and adds an insider's tour of food culture and economy across the islands.
Laudan tours Hawaii's farms, markets, carnivals, stores, and food trucks to give you an authentic taste of this unique cuisine.
This is one of the best books about Hawaii for travelers who like to get off the beaten path (and it includes 150 recipes, if you're looking to re-create the magic of your trip at home).
If you love nonfiction books about food, take a peek at our favorite foodie fiction.

Read The Food of Paradise: Amazon | Goodreads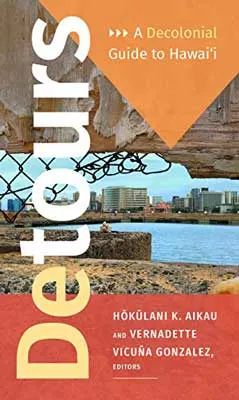 6. Detours: A Decolonial Guide to Hawai'i by Hōkūlani K. Aikau and Vernadette Vicuña Gonzalez
For many travelers, Hawaii is a dream destination. Sun, sand, surf, luaus, and leis: we've all seen the postcards!
But as dozens of contributors discuss in Detours: A Decolonial Guide To Hawai'i, happy snaps of holidays hide the many layers of a complex culture and history.
Aikau and Gonzalez have curated a collection of incredible essays, stories, artworks, maps, and tour itineraries to decolonize the way we think about Hawaii and how we approach the islands and their people as visitors and guests.
This is one of the must-read Hawaii books for anyone who wants to ensure that their tourism doesn't do more harm than good.

Read Detours: Amazon | Goodreads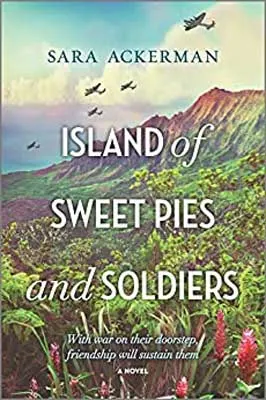 7. Island of Sweet Pies and Soldiers by Sara Ackerman
Hawaii played a unique and central role in the conflict of World War II, so it's not surprising that many fictional books on Hawaii set their stories during this period.
In Island Of Sweet Pies And Soldiers, Sara Ackerman presents a fresh perspective on the Second World War and also illustrates the power of a mother's love and the fierceness of female friendship.
Violet Iverson finds relief in running her pie stand for soldiers, a welcome distraction from her missing husband and her suddenly-mute daughter.
But even that small sliver of peace is disrupted when the women who run the pie stand are caught in a web of war-time intrigue.
Uncover even more WW2 books set across the globe.

Read Island of Sweet Pies and Soldiers: Amazon | Goodreads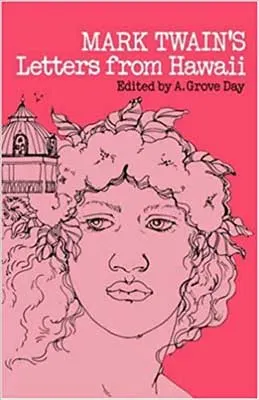 8. Letters From Hawaii by Mark Twain
You probably had to read Tom Sawyer or Huckleberry Finn in high school – but you might have learned more from Mark Twain's Letters From Hawaii.
Over the course of 25 letters, written in 1866 when Twain was working as a special correspondent for the Sacramento Union, he provides a one-of-a-kind snapshot of Oahu, Maui, and Hawaii in the mid-19th century.
These letters weren't collected and published in a single collection until 1947 when Hawaii's role in the Second World War and the looming question of statehood prompted renewed interest in the tropical archipelago and a flurry of books about Hawaii appeared.

Read Letters From Hawaii: Amazon | Goodreads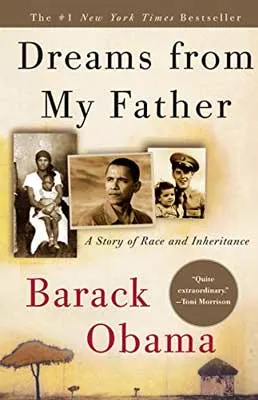 9. Dreams From My Father by Barack Obama
Of the many reasons to read Barack Obama's pre-presidential memoir, Dreams From My Father, one of the lesser-known but no-less-compelling is his account of a Hawaiian childhood.
Obama was born in Honolulu in 1961 after his parents met studying at the University Of Hawaii.
His father left the island just two years after he was born, and Obama grew up imagining the life that his father was living in Kenya, so far removed from his own island home.
Even if you think you "know" everything you need to about America's 44th President, you'll find hidden treasures in one of the most surprising books set in Hawaii.

Read Dreams From My Father: Amazon | Goodreads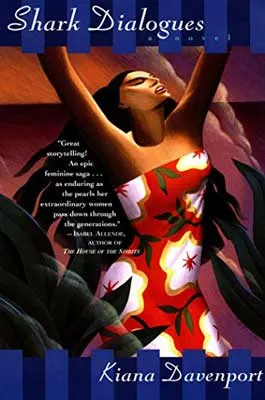 10. Shark Dialogues by Kiana Davenport
Kiana Davenport has been likened to a Hawaiian Toni Morrison – which should give you a good idea of what to expect from Shark Dialogues.
It's a sweeping family saga that starts with a chance meeting between a 19th-century Yankee sailor and the runaway daughter of a Tahitian chief.
The story sweeps over a turbulent century in Hawaiian history, with one family providing a window into the legend and lore of the Pacific islands.
Davenport offers rich, lyrical prose and writes with an intensity that will leave you reeling.
If you love it, you should check out her other books set in Hawaii: Song of the Exile and House of Many Gods.

Read Shark Dialogues: Amazon | Goodreads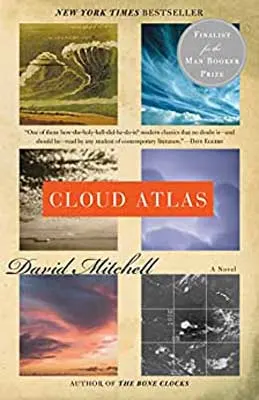 11. Cloud Atlas by David Mitchell
David Mitchell's award-winning experimental novel Cloud Atlas stretches from New Zealand to Belgium to England to South Korea and finally to Maui, a Hawaiian island at the end of the world.
As far as Hawaii books go, this one is probably the most mind-bending – but it's so worth it!
Five separate stories interconnect across continents and eras, as Mitchell transports the reader backward and forward in time, East and West across the Earth.
Cloud Atlas has "transcended its cult classic status to become a worldwide phenomenon," and it's a must-read for fans of Haruki Murakami, Philip K. Dick, and Umberto Eco.

Read Cloud Atlas: Amazon | Goodreads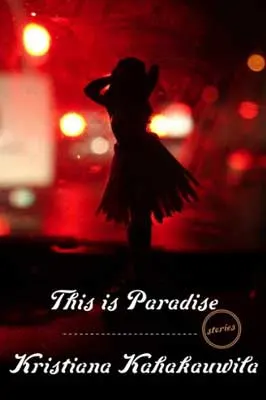 12. This is Paradise by Kristiana Kahakauwila
This collection of short stories is perhaps not the most well-known Hawaii book, but it's definitely one you should read.
In Kristiana Kahakauwila's debut, she "captures the grit and glory of modern Hawai'i with breathtaking force and accuracy."
Traveling across Maui, Oahu, Kaua'i, and the Big Island, she uncovers the truth beneath the contradictory facade: Hawaii as a tourist destination and homeland, as ageless tradition and constant renewal, as fun in the sun and terrifying darkness.
Each of these masterfully written stories peels back layers and up-end everything you think you know about Hawaii and its people.

Read This is Paradise: Amazon | Goodreads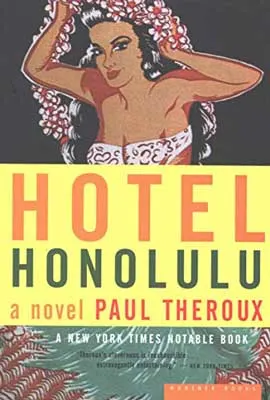 13. Hotel Honolulu by Paul Theroux
Did you ever watch the classic British TV show, Fawlty Towers? If you did, you must read Hotel Honolulu.
Paul Theroux, American travel writer and novelist, writes a befuddled hotelier every bit as hilarious and iconic as John Cleese's Basil Fawlty – but moves the setting from the English countryside to the sandy shores of Hawaii.
Over the course of eighty distinct "episodes," a parade of pilgrims and gormless guests come through the low-rent hotel.
A down-on-his-luck writer has to find it within himself to offer them safe harbor.
This is one of the books on Hawaii to pick up when you need something a little more light-hearted and a lot more ridiculous.
Find even more books about and set at hotels.

Read Hotel Honolulu: Amazon | Goodreads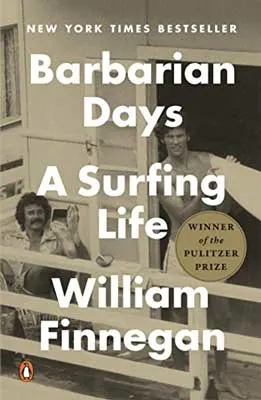 14. Barbarian Days: A Surfing Life by William Finnegan
To many minds, the beaches of Hawaii are synonymous with surfing, so if you're looking for books about Hawaii it seems inevitable that you'll find books about hanging ten.
Barbarian Days is one of the best; it's William Finnegan's memoir about a life spent surfing.
Growing up in the sport's homelands (California and Hawaii), Finnegan has been surfing since he was a child.
Through his pastime (though it might rightfully be called an obsession), he becomes an unlikely anthropologist.
His story offers a window into aspects of Hawaii rarely seen by outsiders: the danger, the racism, the thrill, and the camaraderie.
Part social history, and part self-portrait, this is a Hawaii book you simply must take to the beach next summer.

Read Barbarian Days: Amazon | Goodreads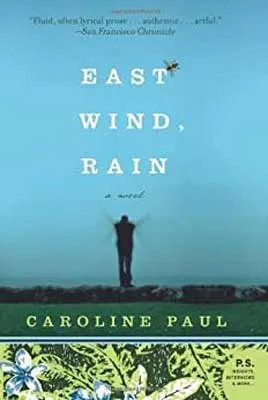 15. East Wind, Rain by Caroline Paul
In December 1941, the lives of everyone on Niihau changed forever.
Until one fateful day, the Hawaiian natives were largely isolated from the world (no electricity, no phones, no cars) in their simple, beautiful paradise.
That was until the world came crashing in – in a most unexpected way.
East Wind, Rain is a powerful and fascinating story, one of the books about Hawaii and the archipelago's unexpected pivotal role in World War II.
The story is actually based on a real-life true event with fictionalized relationships adding a layer of intimacy and depth to the already-compelling narrative.
WWII historical fiction seekers are sure to enjoy this one.

Read East Wind, Rain: Amazon | Goodreads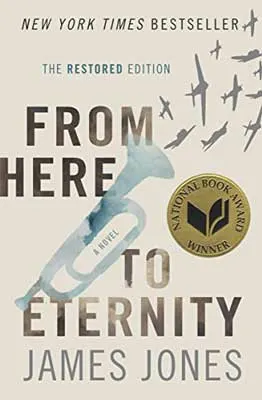 16. From Here to Eternity by James Jones
Here's another one of the classic books set in Hawaii during the Second World War you may have heard about: From Here To Eternity.
It was made into an Academy Award-winning movie (as well as two television adaptations and a stage musical).
And, the Modern Library Board named the source text one of the 100 best books of the 20th century. Not bad for a debut novel!
The story revolves around several U.S. Army infantrymen stationed in Hawaii in the months prior to the attack on Pearl Harbour.
It gets its ring of authenticity from Jones's own experience deployed in the Hawaiian Division's 27th Infantry.

Read From Here to Eternity: Amazon | Goodreads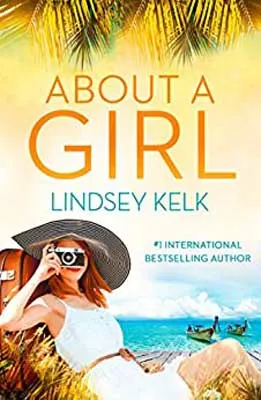 17. About A Girl by Lindsey Kelk
What better setting for a fun summer read?
About A Girl begins with Tess Brookes sitting amongst the ruins of her grand plans for life, searching desperately for a way out.
When she accidentally answers her flatmate's phone, she gets an opportunity: pretend to be Vanessa, and spend a summer acting as a professional photographer in a tropical paradise.
The fact that Tess knows next to nothing about photography shouldn't be a problem, except that the sexy journalist on assignment with her might see through her ruse.
This Hawaii book is a must-read for fans of last year's The Summer Job by Lizzy Dent.

Read About A Girl: Amazon | Goodreads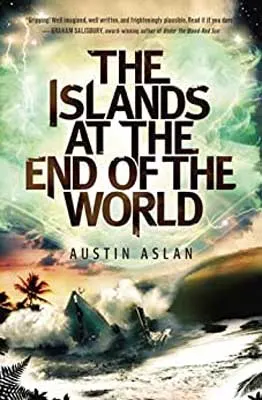 18. The Islands At The End Of The World by Austin Aslan
Austin Aslan has written a fun action-packed series of young adult Hawaii books, beginning with The Islands At The End Of The World.
The premise is scary: a worldwide technology black-out that completely isolates the islands, and a young girl with epilepsy trying to make her way home from Oahu to the Big Island.
If you love dystopian fiction and young adult heroes with pluck, this is definitely a series of books set in Hawaii made for you!
The follow-up novel is The Girl At The Center Of The World, and hopefully, we'll be getting another installment soon!
Find even more riveting survival books.

Read The Islands At The End Of The World: Amazon | Goodreads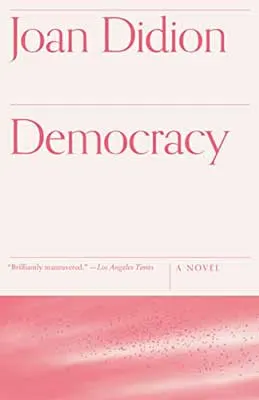 19. Democracy by Joan Didion
Joan Didion is brilliant, no matter what she writes – fiction, nonfiction, essays, memoirs, and more.
Democracy is the only one of her books set in Hawaii, though, so it's got a special place in her oeuvre.
This political historical fiction novel revolves around the wife of a senator (and failed presidential candidate), and the daughter of a murderer (to the distress of her husband's media managers), Inez Victor.
Didion deftly dances with perspective in her narration to craft a bitterly funny novel that skewers the political classes and, sadly, has only become more relevant in the intervening decades.

Read Democracy: Amazon | Goodreads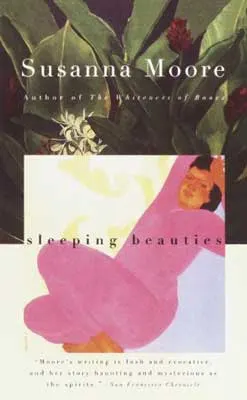 20. Sleeping Beauties by Susanna Moore
Susanna Moore has written a number of books about Hawaii, but if you're going to pick one to start, it should be Sleeping Beauties.
Clio is a thirteen-year-old runaway when she shows up on the Honolulu doorstep of her eccentric aunt Emma.
Her island escape from a difficult childhood proves to be more complex than she'd anticipated, though, as Emma – a collector of the legends, myths, and rites of their native Hawaii – teaches her "what it means to swim out of the currents of time."
Clio tries to escape again, marrying a Hollywood star, but even in California, she can hear the call of her history and heritage.

Read Sleeping Beauties: Amazon | Goodreads
Join The Uncorked Reading Challenge Today
---
Travel around the world with the Uncorked Reading Challenge. Get the best book and movie recs straight to your inbox. Sign Up Now.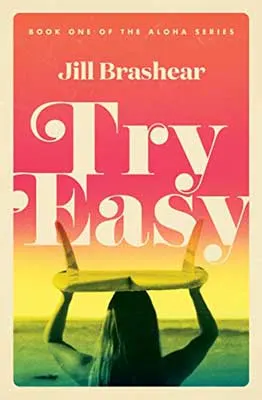 21. Try Easy by Jill Brashear
If you're living in Seattle, with all the fog and rain, a free trip to Hawaii must be a dream come true.
It certainly seems that way for Lou – but this trip is about to change everything.
Keoni is tired of tourists, even if his surf rescues have made him legendary – but Lou is about to change everything for him, too.
Try Easy is the first in a fun series of Hawaii books by Jill Brashear, full of sun and sand and summer flings.
Her well-crafted characters risk it all for love, and the island paradise makes for the perfect backdrop.
Read Try Easy: Amazon | Goodreads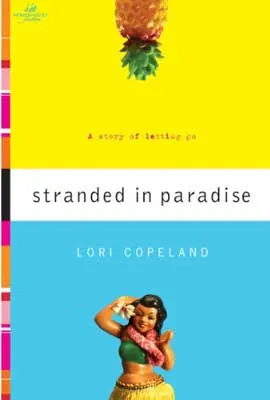 22. Stranded In Paradise by Lori Copeland
Have you ever taken one of those vacations that is a disaster from the get-go?
Tess has a nonrefundable ticket to Hawaii, so she's determined to forge ahead, even when all the signs point to disaster.
First, she sprains her ankle at the airport. Then she loses her luggage, and there's a lightning storm at a luau.
Stranded In Paradise is a hilarious tale about everything going wrong, and ending up right where you're meant to.
Pick up this Hawaii book at the airport when your flight's delayed and you need a little reassurance that everything will turn out okay.

Read Stranded In Paradise: Amazon | Goodreads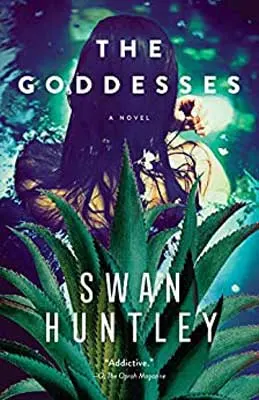 23. The Goddesses by Swan Huntley
A change is as good as a holiday – at least, that's what they say, and Nancy's life really needs to change.
Her husband has been cheating, her kids have been acting out, and she's hoping that everything will change on the Big Island.
The change is a welcome relief, even more so when Nancy meets Ana, a yoga teacher with a warm smile and a welcoming heart.
Soon, Nancy is spending more time with Ana than with the family she came to Hawaii to fix.
The Goddesses is a beautiful and compelling novel, one of the best books on Hawaii for fans of emotionally-charged family dramas.

Read The Goddesses: Amazon | Goodreads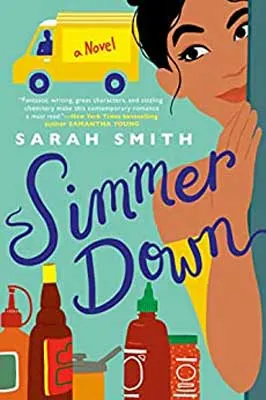 24. Simmer Down by Sarah Smith
For fun rom-com books set in Hawaii with characters in a fascinating career niche, you can't look past Simmer Down.
The food truck scene in Maui is surprisingly competitive, and Nikki DiMarco is up to the challenge.
She loves serving her traditional Filipino dishes to hungry tourists, and not even Callum James – the rude British food truck proprietor competing for her parking space – can bring her down.
It will all come to a head at the Maui Food Festival, where the winner will get to keep the coveted beachside spot.
But is Nikki more interested in winning the business, or winning Callum's heart?
Simmer Down was one of our top books of 2020 too.

Read Simmer Down: Amazon | Goodreads | Read More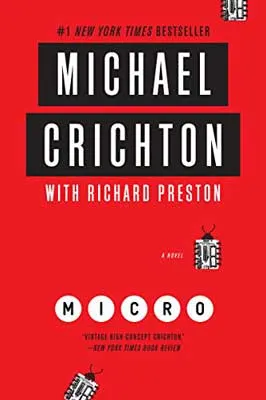 25. Micro by Michael Crichton and Richard Preston
Books on Hawaii aren't all fascinating history or fun in the sun; the idyllic beach paradise is the perfect setting for heart-pounding thrillers, too.
Michael Crichton knew as much, and when the iconic thriller writer passed away, he left behind an unfinished manuscript on his laptop, a techno-thriller set on Oahu that would become Micro.
Crichton's publishers enlisted Richard Preston to finish bringing this high-octane mystery to life.
The story revolves around a medical research facility, an apparent suicide pact, and a group of graduate students who get more than they bargained for.
It's Dan Brown meets body horror meets dark academia – on the beach!

Read Micro: Amazon | Goodreads
More Hawaii Books From Christine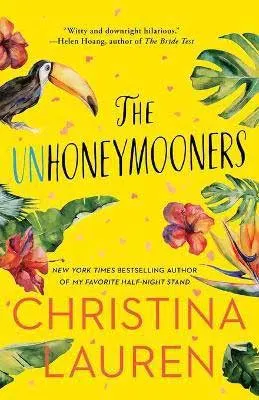 26. The Unhoneymooners by Christina Lauren
For hilarious books set in Hawaii, pick up The Unhoneymooners, especially if you are in need of a feel-good rom-com, messy wedding novel, and $2 Mai Thais.
Olive's twin sister, Ami, and her entire wedding guest list go down hard with food poisoning. Because Ami is all about those freebies, though, she asks Olive to go on her Hawaii honeymoon – which she won.
The groom's brother, Ethan, is the only other wedding guest who didn't eat the tainted seafood. Of course, Ethan and Olive cannot stand one another.
As with your typical enemies-to-lovers trope, Ethan and Olive reluctantly travel to Hawaii together and start to… bond.
However, secrets and Olive's unlucky streak threaten their shot at love.
Read The Unhoneymooners: Amazon | Goodreads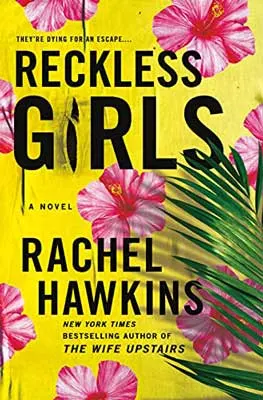 27. Reckless Girls by Rachel Hawkins
The 2022 book releases were hot, and if you enjoy toxic friendship books set in Hawaii, Reckless Girls will leave you on the edge of your seat. Maybe sleep with one eye open…
Looking to start over, Lux travels to Hawaii with Nico, her brand-new boyfriend.
While there, two seemingly harmless women ask Nico to take them to Meroe Island – which has a mysterious and deadly past. The island is most definitely haunted.
Lux and Nico agree, and soon, this party of four new friends becomes a group of six – booze and all. However, would you travel to a remote island with complete strangers and feel safe?
With the arrival of an angsty seventh person, this island oasis quickly transforms into a murderous and creepy inferno.
Will anyone leave this island alive? It's debatable. We named Reckless Girls as one of the best fiction books from 2022.
Travel across the world with more books set on ships and boats.
Read Reckless Girls: Amazon | Goodreads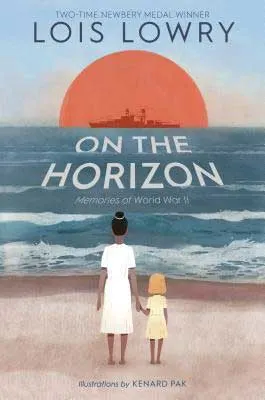 28. On The Horizon by Lois Lowry
Illustrated by Kenard Pak
You most likely know of Lois Lowry from The Giver, but did you also know that she wrote one of the best Hawaii books about WW2 for elementary school-aged students?
Lowry's family is watching childhood videos of her on the beach when they spot the ill-fated Arizona in the background.
Soon after taking that video, Japanese bombers will hit and sink the ship – inspiring Lowry to tell the ship and its crew's story.
Divided into two parts, On The Horizon lyrically and movingly portrays the atomic bomb dropped in Hiroshima, Japan, and the bombing at Pearl Harbor.
Find an intense juxtaposition of poems and illustrations, giving voice, humanity, and individuality to the people affected or killed during these major historical events.
Meant for mature young readers, explore heartbreaking stories such as a boy buried with his bike as the atomic bomb strikes and a captain's ring discovered fused to a mast.
You may also be interested in these shipwreck stories.
Read On The Horizon: Amazon | Goodreads | Read More
Save The Best Books On Hawaii For Later: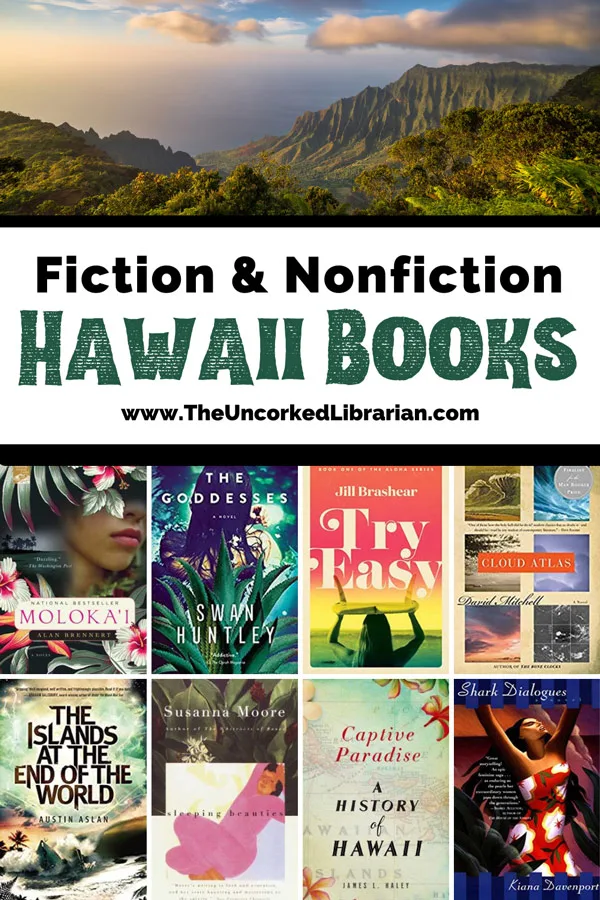 Grab your favorite books about Hawaii here:
1. Book of the Month: Get the month's hottest new and upcoming titles from Book of the Month. You might snag an early release or debut author. Along with selecting a book a month, find terrific add-ons, both trendy and lesser-known titles.
2. Audible Plus: From Amazon, listen to Amazon Originals, podcasts, and audiobooks. They add new titles every week.
3. Amazon Prime: Don't miss Amazon First Reads – early access to Kindle books. Get fast delivery as well as movies, music, Originals, shows, and more.
4. Or, start your trial of Amazon Video for movies and tv series on demand.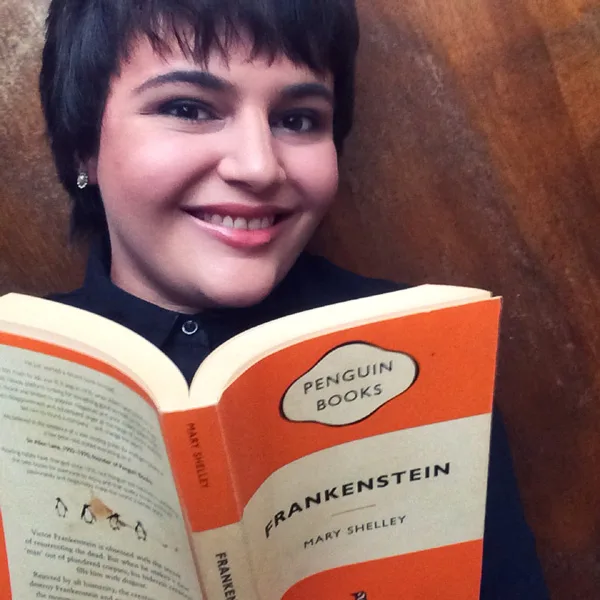 Sheree (pronouns: she/her) is a writer and book reviewer living on the land of the Gadigal people of the Eora nation (known as Sydney, Australia). She has been reviewing books on her blog, Keeping Up With The Penguins, since 2017. She reads books of all kinds and shares her thoughts on them all across the internet.
What is your favorite Hawaii book – set there, about, or from?
Which books set in Hawaii do you love and recommend?
What are the best books about Hawaii that taught you more? Let us know in the comments.
This Hawaii reading list pairs well with the 2023 Uncorked Reading Challenge Winter Bingo Card.