Travel across the world with the best books set in Scotland to teach you more and take you there.
Scotland is one of our favorite European countries. We fell hard while road-tripping gorgeous Loch Ness in search of Nessie and the famed "hairy coos."
Edinburgh's dark skies set the perfect ambiance for cozy pub evenings, and the beauty of Inverness made us never want to leave. Plus, the Edinburgh bookshops are incredible with their eclectic selections.
Whether you are planning a trip to Scotland, just got back, or want to spark some wanderlust for those grounded times, uncover the best novels set in Scotland from UK and Scottish writers – and more.
This includes top books set in Edinburgh, Glasgow, Inverness, and more famous cities across genres, including LGBT+, mystery, romance, horror, and historical fiction.
Of course, Scotland is a coveted destination, and we couldn't possibly name all of the books that take place here. Be sure to let us know your favorites in the comments. Let's get started.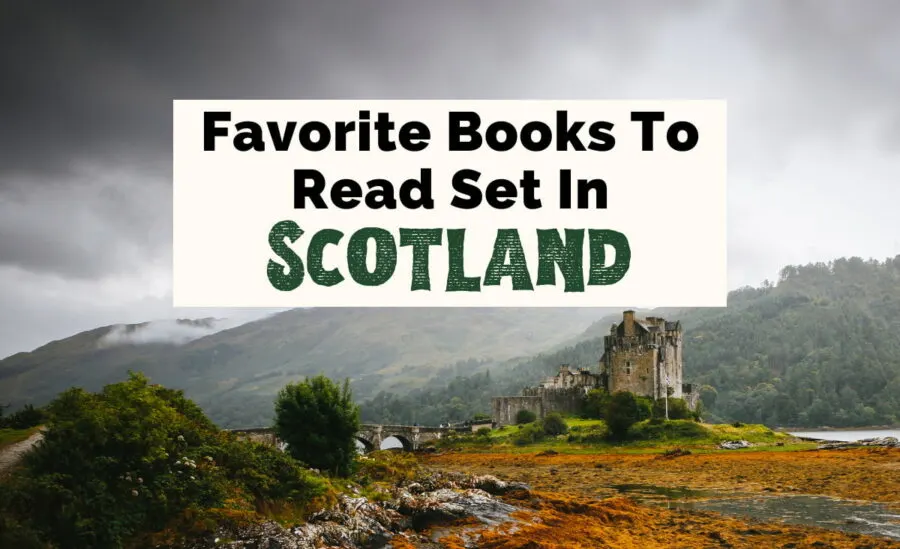 Grab your favorite movies and books based in Scotland here:
20 Best Books Set In Scotland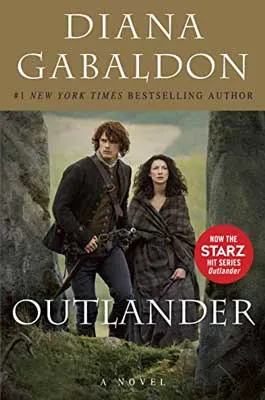 1. Outlander by Diana Gabaldon
Outlander is one of the best-selling romance books set in Scotland ever published.
This extraordinary story, the first book in a series of ten (so far), is deeply intimate and rich in detail. It brings together the best of historical fiction, epic fantasy, and steamy romance.
Claire Randall is a British nurse at the end of WWII, enjoying reconnecting with her husband after the conflict – until she is transported through time back to the 18th-century Scottish Highlands.
There, she is forced to marry the dashing Jamie Fraser. She finds herself torn between both time periods and great loves.
Outlander is well worth reading, even if you've already watched the TV series, and is the perfect selection if you enjoy time travel book series.
Read Outlander: Amazon | Goodreads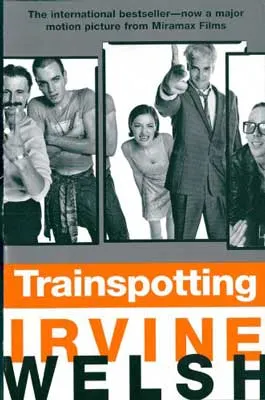 2. Trainspotting by Irvine Welsh
Irvine Welsh probably didn't expect that his debut novel, Trainspotting, would go on to be one of the definitive books set in Edinburgh – but here we are. (And, it's also a great Scotland movie.)
It's styled as a collection of stories about residents of the Scottish capital, each of whom is addicted to heroin or peripherally involved in the city's drug scene.
It has been both critically acclaimed and derided; it was longlisted for the 1993 Booker Prize but reportedly blocked from the shortlist for "offending the sensibilities" of two of the judges.
Its cult classic status was cemented after the release of the 1996 film adaptation, in which Welsh himself had a cameo as a drug dealer.
Discover even more must-read 90s literature.
Read Trainspotting: Amazon | Goodreads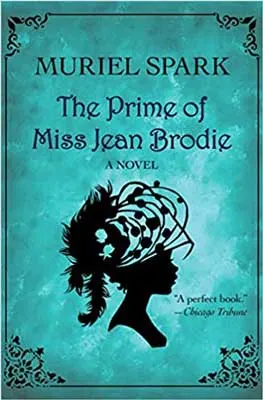 3. The Prime Of Miss Jean Brodie by Muriel Spark
For classic novels set in Scotland, you can't go past The Prime Of Miss Jean Brodie. This is the book that catapulted Scottish author Muriel Spark to international fame.
It's set in 1930s Edinburgh, where six girls at a private school fall into the thrall of a charismatic teacher, the titular Miss Jean Brodie.
The "Brodie set," as they become known, develop close bonds with their teacher and each other. However, as a flash-forward tells the reader, one of them will betray her.
It's a remarkably complex story in a short book, closer to novella length; pick this one if you want something you can burn through on a rainy afternoon.
The Prime Of Miss Jean Brodie is also an incisive tale if you are craving dark academia book recommendations.
Read The Prime Of Miss Jean Brodie: Amazon | Goodreads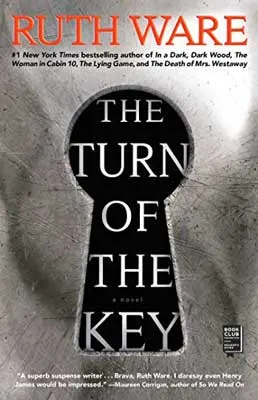 4. The Turn Of The Key by Ruth Ware
We've all asked Siri or Alexa to help us out a time or two – but could these technological advancements ever haunt us? Are there ghosts in the machine?
That's the question that nanny Rowan Caine faces in The Turn Of The Key, one of the spookiest books set in Scotland.
Rowan took the nannying job, with its generous salary, knowing she would be caring for two young girls in a luxurious smart house in the remote Scottish Highlands.
She didn't know that the technology would keep her under constant surveillance, malfunctioning at the strangest times, and eventually see her awaiting trial for a murder she didn't commit.
Fans of psychological thriller haunted house books will find quite the suspense and mystery here.
Read The Turn Of The Key by Ruth Ware: Amazon | Goodreads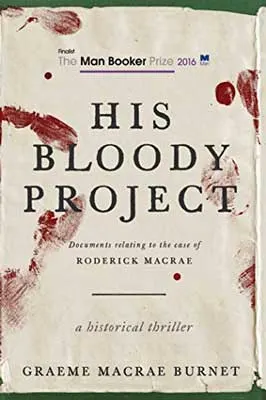 5. His Bloody Project by Graeme Macrae Burnet
It's 1869, and a brutal triple murder has rocked the small Highlands community of Culduie.
A young man, Roderick Macrae, is arrested. His handwritten memoir confirms that he is guilty of the crime… or does it? Is it really possible that a semi-literate peasant wrote those pages?
His Bloody Project is a fascinating literary fiction novel styled as true crime through "found" documents.
Even though it's set far in the past, it's a piercing commentary on the nature of truth and perception as well as the abuse of power and privilege.
His Bloody Project also has the distinction of being one of the best-selling mysteries set in Scotland over the past decade, as well as being shortlisted for the Booker Prize in 2016.
Read His Bloody Project: Amazon | Goodreads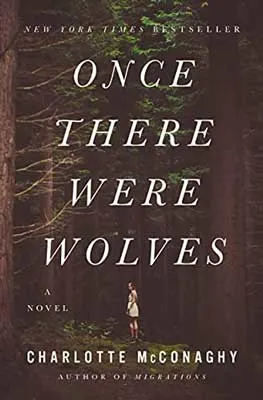 6. Once There Were Wolves by Charlotte McConaghy
The Scottish Highlands are famous for beautiful landscapes and wilderness, but the area is not immune to the effects of climate change.
That's part of the basis for Charlotte McConaghy's Once There Were Wolves.
A biologist brings fourteen grey wolves to the region, in the hopes of rewilding the area (despite serious opposition from the locals).
She also hopes the experiment will heal her traumatized sister, still reeling from the terrible events that drove them from their home.
This is one of the most intense and spellbinding books based in Scotland, a must-read for nature lovers.
Find even more books to read before going to Scotland that promise to teach you more.
Read Once There Were Wolves: Amazon | Goodreads
7. To The Lighthouse by Virginia Woolf
The Isle of Skye is a stunning island in the Inner Hebrides of Scotland.
While it doesn't have the major tourist attractions of Edinburgh and Glasgow, to this day, Virginia Woolf's most die-hard fans travel here to see the setting of her novel To The Lighthouse.
This deeply introspective and philosophical book is a story about nothing and everything, written in Woolf's renowned modernist style.
It contains little dialogue or action with most of the story told through thoughts and observations of the characters.
If you're looking to read all of the classic books that take place in Scotland, you must include this one on your list – and plan a trip to Skye.
Read To The Lighthouse: Amazon | Goodreads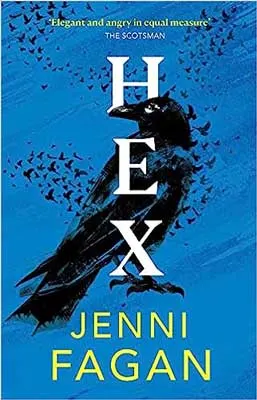 8. Hex by Jenni Fagan
Many of the best fiction books set in Scotland draw on the country's history of witchcraft and lore – and we just devour great books with strong witches.
Take Hex by Jenni Fagan, a historical fiction-fantasy novel based on the true story of Geillis Duncan. She was hanged as a witch in the 16th century, a story that captured Fagan's imagination.
In her fictionalized version of events, a mysterious visitor, Iris, visits Duncan on her last night in jail before her execution.
Iris says that in the future, women are still persecuted – but Duncan may have a chance to escape her fate.
This is a rich and evocative novel about misogyny, fear, and superstition in Scottish history.
If books about witch trials interest you, travel to Salem, Massachusetts with this reading list. From 1692 to 1693 more than 200 people were accused of witchcraft in colonial MA – with an estimated 19 to 25 people being put to death.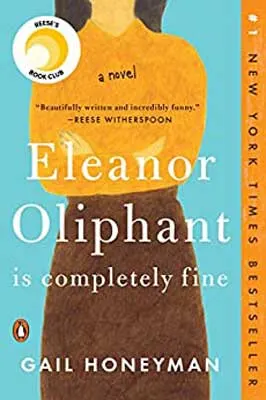 9. Eleanor Oliphant Is Completely Fine by Gail Honeyman
One of the most moving and widely-read books on loneliness in contemporary society is also one of the best books set in Glasgow. Fancy that!
Eleanor Oliphant Is Completely Fine is an international bestseller, far surpassing the dreams of author Gail Honeyman for her debut novel.
The story follows a young woman who lives a regimented life of solitude. Her routine is upended with new friends and experiences that show her she can aim for more in life than being "fine."
Even though the setting is definitively Glaswegian, the story is universal and relatable for anyone who's ever found themselves adrift.
Uncover even more terrific tearjerker books that stay with you long after closing their pages.
Read Eleanor Oliphant Is Completely Fine: Amazon | Goodreads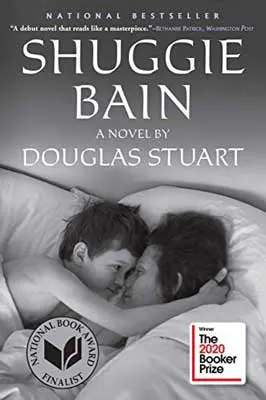 10. Shuggie Bain by Douglas Stuart
It was tough for books to make a splash in 2020, but Shuggie Bain managed it – one of the bestselling and most widely acclaimed novels set in Scotland since before the pandemic began.
It's named for the main character, the youngest child who grew up in post-industrial, working-class Glasgow. The mercurial life of his alcoholic mother threatened his safety and security.
It took Douglas Stuart over a decade to write this formidable story; he faced an uphill battle getting a publisher to accept it.
Clearly, the struggle was worth it, as he went on to win the Booker Prize for his efforts.
Read Shuggie Bain: Amazon | Goodreads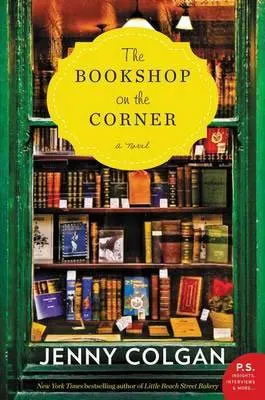 11. The Bookshop On The Corner by Jenny Colgan
Bibliophiles looking for books based in Scotland can't go past The Bookshop On The Corner, the first in Jenny Colgan's Kirrinfief series.
This delightful Scottish novel follows a literary matchmaker, Nina Redmond, who travels from neighborhood to neighborhood in her bookmobile.
This episodic tale sees her not only putting perfect reads into the hands of book lovers but also magical adventures that pull Nina out of her fictional world and into the wonder of the real one.
If The Bookshop On The Corner tickles your fancy, be sure to check out the next book in the series, The Bookshop On The Shore. This is another delightful romp that belongs in your collection of books set in Scotland.
And, with a team full of avid readers and MLIS-degreed writers, you can bet that we have an additional book list showcasing terrific books about books, bookstores, and libraries.
Read The Bookshop On The Corner: Amazon | Goodreads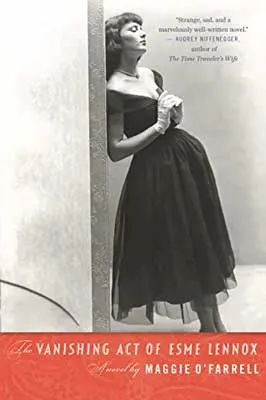 12. Vanishing Act of Esme Lennox by Maggie O'Farrell
Maggie O'Farrell really can write anything she sets her mind to: memoir, alternative history, family drama, romance… and The Vanishing Act Of Esme Lennox, one of the best books set in Edinburgh (mostly).
The story is told across two timelines: the titular Esme's 1930s childhood and the present-day life of her grand-niece Iris.
Iris is shocked to learn of Esme's existence, as she was locked away by her family in a psychiatric hospital, where she still lives.
This is one of the most heart-wrenching novels set in Scotland, and it definitely warrants some big-time trigger warnings, including the death of a child, mental illness, and sexual assault.
Read Vanishing Act of Esme Lennox: Amazon | Goodreads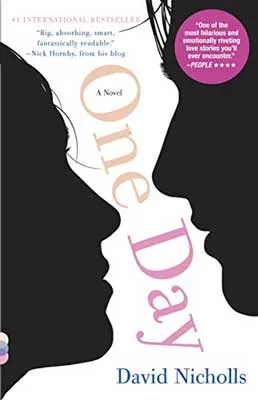 13. One Day by David Nicholls
The conceit of One Day is unique, one that has made it iconic in the canon of books set in Scotland.
The story unfolds in chapters that cover one day in the main characters' lives, July 15th (St. Swithin's Day), each year for twenty years.
You see Dexter and Emma as they meet after graduating from the University of Edinburgh, befriend one another, grow apart, grow up, and reunite – all through little glimpses, day-sized windows into their lives.
Be careful reading any more about it online than that, because it has a shocking tragic twist that has to be read to be believed.
Read One Day: Amazon | Goodreads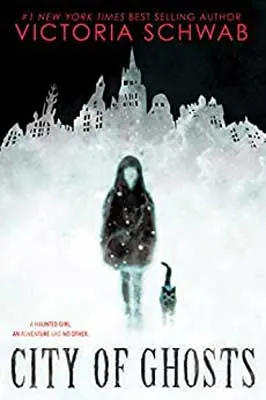 14. City Of Ghosts by Victoria Schwab
Did you know that Edinburgh is haunted? Well, it is in the City Of Ghosts anyway!
Victoria Schwab's young adult novel is one of the spookiest books set in Edinburgh.
The plucky teen heroine, Cassidy, can see ghosts (unlike her parents, who nonetheless make their living as ghost hunters).
When she moves to the Scottish capital with her family, she finally meets another girl who can see ghosts as well – but Lara comes into her life bearing bad news.
Cassidy is going to have to be responsible for ferrying souls to the other side, but not all of them are eager to depart.
Chase ghosts across the globe with this haunting reading list.
Read City Of Ghosts: Amazon | Goodreads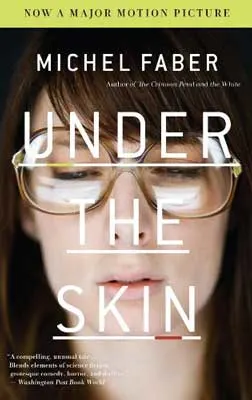 15. Under The Skin by Michel Faber
If you want your books set in Scotland to come with one heck of a twist, look no further!
Under The Skin starts off like a standard realist novel – an eerie one, sure, but one based in Scotland we recognize.
A young woman picks up hitchhikers on lonely highways (always men, always well-built), and asks them about their lives. But what she does with them after… well, you'll never see it coming.
This will be one of the most unsettling and gruesome science-fiction novels you'll ever pick up, and don't be surprised if it leads to a pretty radical shift in your perspective on humanity.
Let's just say, this is one of your not-so-average but best alien sci-fi books to read.
Read Under The Skin: Amazon | Goodreads
Join The Uncorked Reading Challenge Today
---
Travel around the world with the Uncorked Reading Challenge. Get the best book and movie recs straight to your inbox. Sign Up Now.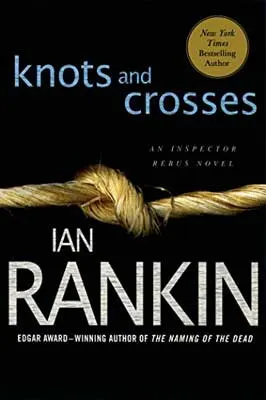 16. Knots and Crosses by Ian Rankin
Ian Rankin has written dozens of crime novels set in Scotland (also called "Tartan Noir"). His Inspector Rebus character is one of the country's most beloved fictional detectives.
He first appears in Knots And Crosses, a mystery that sees the Detective Sergeant set on the case of the abduction and murder of two young girls.
As more girls go missing, Rebus realizes that the case is tangled up in his own past as a special forces officer.
He's going to have to face down his ghosts and enemies, once and for all, to keep the girls of Edinburgh safe.
Read Knots and Crosses: Amazon | Goodreads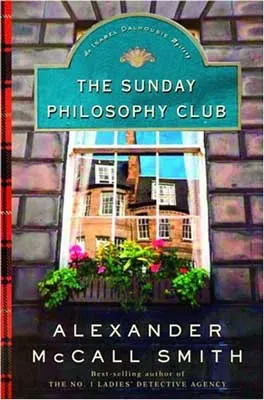 17. The Sunday Philosophy Club by Alexander McCall Smith
Alexander McCall Smith is one of the most prolific contemporary popular fiction writers in the game. He's written hundreds of books set all over the world.
However, there's something special about his books set in Scotland, where he once worked at the University of Edinburgh.
The Sunday Philosophy Club is one of them, the first in a series, about a philosopher who decides to prove the police wrong in their recent ruling of a young man's suicide.
With a cast of eccentric characters, including an attractive bassoonist and a spiritualist housekeeper, this is the perfect cozy mystery to read with a cup of tea.
Read The Sunday Philosophy Club: Amazon | Goodreads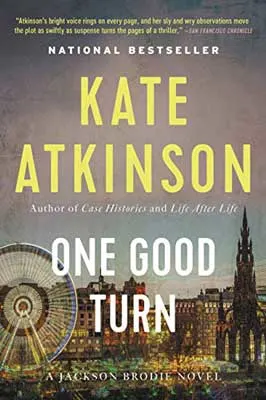 18. One Good Turn by Kate Atkinson
Have you ever stood in a queue and wondered about the people standing with you? What brought you all here, to the same place at the same time, to wait for something special?
If you're prone to this kind of musing, you'll enjoy One Good Turn. The story takes place during the renowned Edinburgh Festival.
It's here where a group of people queuing for a lunchtime show witness a brutal road rage incident – and each of their lives change as a result.
Atkinson has written several books that take place in Scotland, but this is undoubtedly her finest.
Read One Good Turn: Amazon | Goodreads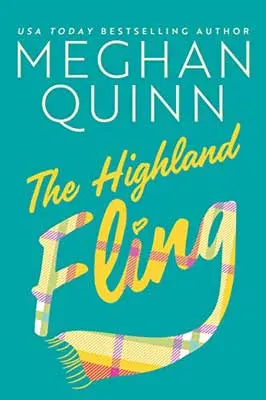 19. The Highland Fling by Meghan Quinn
Have you been looking for steamy romance books set in Scotland?
Meghan Quinn is one of the current queens of spice, and The Highland Fling places one of her steamiest stories, yet, in the Scottish Highlands.
Two American girls – Bonnie and her best friend Dakota – apply for a cafe management job across the pond, figuring that a change of scenery might be just what they need.
When they arrive, they fall in love with the idyllic Highland town of Corsekelly, but there's one thorn in Bonnie's side: rugged local handyman Rowan MacGregor.
This enemies-to-lovers tale goes exactly where you'd hope.
Read The Highland Fling: Amazon | Goodreads
20. Girl Meets Boy by Ali Smith
When you think of Ovid's Metamorphoses, you probably don't picture the lush landscapes of the Highlands – but that's exactly where Scottish author Ali Smith places this adaptation of the classic story.
Girl Meets Boy is a transformative take on contemporary gender politics, set in the Scottish city of Inverness.
The story follows Anthea and Midge, sisters working in the marketing department of a bottled water company.
Everything is up-ended when Anthea falls in love with Robin, a genderqueer environmental activist.
The "girl meets boy" trope is a bit tired, but Smith injects it with new life in one of the best books based in Scotland.
Read Girl Meets Boy: Amazon | Goodreads
If you love traveling across Europe, be sure to peruse three of our favorite book lists set there…
We (Christine and Tom) are avid travelers, and living in America, Europe is a terrific destination for its shorter flights and beautiful scenery. We absolutely loved our time in Scotland, visiting Edinburgh, Inverness, Lock Ness, Stirling, Perth, and Glasgow.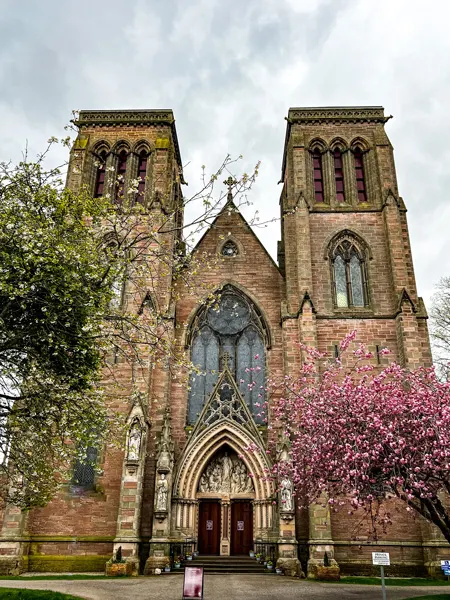 For more reading lists if you love Scotland travel, try these destinations:
Best Novels Based In Iceland – We equally loved our Icelandic adventures, and although we rarely pick a favorite country, Iceland is at the top. From gorgeous horses to black sand beaches, legendary waterfalls, and seals playing amongst glowing glaciers, Iceland might just steal your breath and heart. It's also full of writers and book lovers, especially with their annual Book Flood tradition. Discover some of the best books out of Iceland.


Books Set In Eastern Europe: The Baltics – While many people cruise, we chose to road trip around the Baltic States, including Lithuania, Latvia, and Estonia. We even met up with our contributing writers and friends, Dagney and Jeremy. We most enjoyed Riga, Latvia, Parnu in Estonia, and Vilnius and Kaunas in Lithuania. All promise bibliotourism too – including Riga's massive library, the Castle of Light. Find our top books set in all three countries.


Best Books On Ireland: Life, Culture, & History – If Scotland captures your heart, Ireland will be another contender. We road-tripped from Dublin to Galway, falling hard for the Connemara Loop. Of course, Dublin is a bibliophile's dream, and Trinity College's Long Room is a must. Discover more books about Ireland to read before you go. Show us all of the sheep, whiskey, and beer.
Save Your Favorite Books Set In Scotland For Later: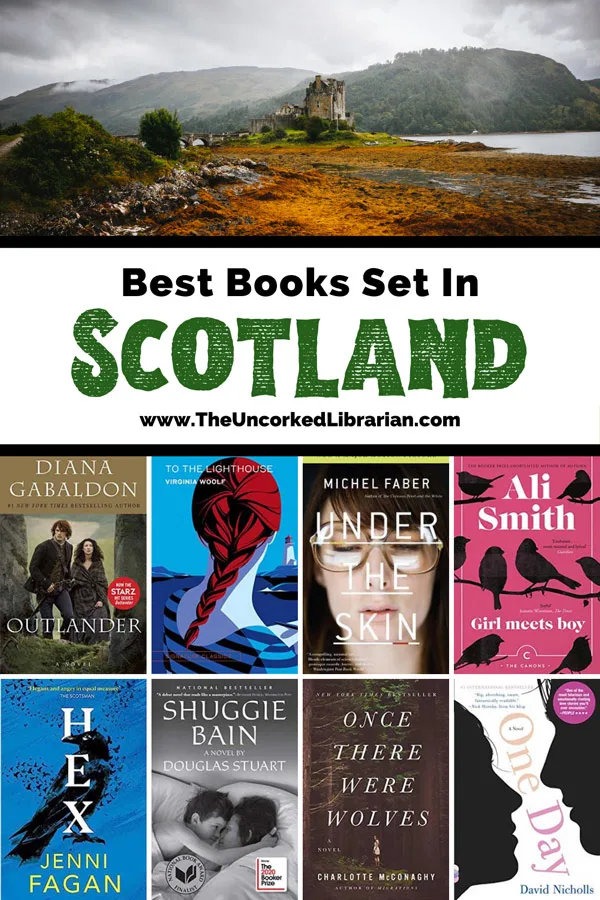 Grab all of your favorite movies and books set in Glasgow, Edinburgh, Inverness, and more: