Travel across Central America with the best Costa Rica books to read, including books about, set in, and from Costa Rica.
Costa Rica is a beautiful country with a diverse ecosystem, delicious food and coffee, active volcanos, and spectacular wildlife.
If you are planning a trip there, we highly recommend reading some of the best books set in Costa Rica to take you there and enhance your trip.
Below, we are sharing just a few books about Costa Rica that promise to teach you more and introduce you to famous Costa Rican authors.
However, some of these authors and books are of their time, and you'll need to read them with caution and a critical eye.
We've also included ex-pat literature and fictional books from non-Costa Rican writers across genres such as sci-fi, short stories, and cozy mysteries.
Lastly, because we are a U.S.-based website, it is also sometimes harder to find and obtain books on Costa Rica, including translated works, which slightly affects the diversity of this reading list.
Don't forget to share your favorite books on Costa Rica travel in the comments. Let's get started!
You might also enjoy these movies on Costa Rica.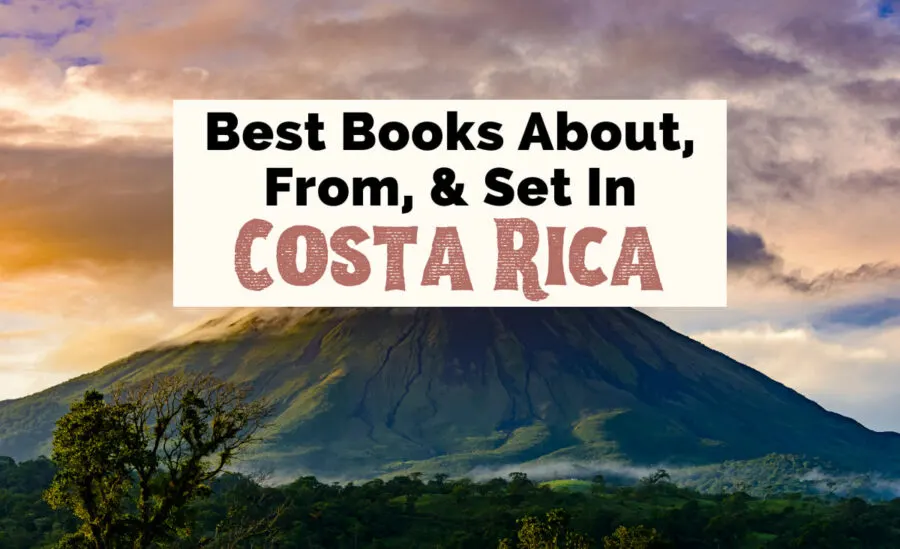 Grab the best books about Costa Rica here:
10 Best Costa Rica Books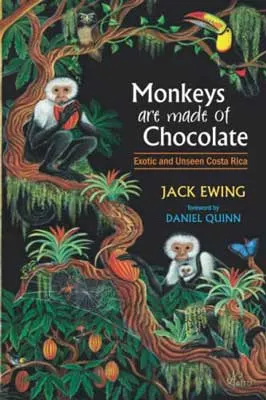 1. Monkeys Are Made of Chocolate: Exotic and Unseen Costa Rica by Jack Ewing
Author and naturalist, Jack Ewing, presents one of the most fascinating Costa Rica books.
After more than thirty years of living in Southwestern Costa Rica, Ewing shares his astute observations of how animals, plants, and people interact with one another in the Costa Rica rainforest.
One of the most diverse ecosystems on Earth, the Costa Rica rainforest is mysterious.
And, being one of the top destinations for eco-tourism, Costa Rica's rainforest is certainly a haven for biodiversity and conservation.
In fact, themes of conservation and environmentalism are present throughout the book, highlighting just how symbiotic the country, its people, and its landscape truly are.
With cultural tidbits sprinkled throughout, it's also one of the best books to read before traveling to Costa Rica.
However, it's not one of those typical books on Costa Rica travel as short essays and humor propel the book forward naturally.
Monkeys Are Made of Chocolate is a truly astounding look at a lush country and is a must-read for anyone looking to uncover the rawness of Costa Rica.
Read Monkeys Are Made of Chocolate: Amazon | Goodreads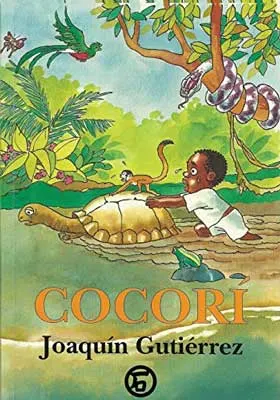 2. Cocorí by Joaquín Gutiérrez
Illustrated by Hugo Díaz Jiménez
Cocorí is one of the most popular and translated Costa Rica books by popular Costa Rican children's author Joaquín Gutiérrez.
Despite being a children's book, Cocorí is a fantastic, quick read for adults looking for a glimpse into Costa Rican culture or by Costa Rican authors.
The novel follows the titular, Afro-Caribbean character on his quest to find out why a rose only lived for a day.
The flower was given to him by a White tourist, and in return, she asks Cocorí for a squirrel monkey.
He sets a trap, but when he goes to fulfill his promise, he finds the girl gone and his flower wilted. Cocorí then turns to his mother, neighbors, and the animals of the jungle for their wisdom.
Despite an endearing ending, Cocorí comes with controversy. An Afro-Caribbean rights organization raised accusations of racism.
Others, however, claim the novel promotes Afro-Caribbean rights and culture.
While it is no longer mandated reading across Costa Rica, Cocorí has sold over 750,000 copies worldwide and has been made into numerous films.

Read Cocorí: Amazon | Goodreads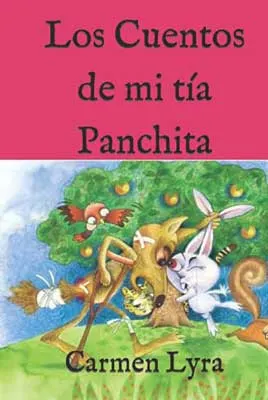 3. Cuentos De Mi Tía Panchita by Carmen Lyra
Carmen Lyra, a Montessori teacher and co-founder of the Communist Party of Costa Rica, was well known for her books about Costa Rica, including Costa Rican customs and culture.
Her most popular work, Cuentos De Mi Tía Panchita, is a collection of children's folktales that is celebrated not only in Costa Rica but by many other Spanish-speaking nations.
There are twenty-three tales. Ten are tales of tío Conejito (Uncle Little Rabbit), which are rooted in oral African and Native American traditions.
These have a typical fairy tale structure in which a hero/heroine wins a happily ever after.
There are numerous traditional fairy tale characters, like the trickster, the wise ancestors, and the wicked witch.
The remainder are Aunt Panchita's tales – Costa Rican retellings of European tales, like Cinderella and Hansel and Gretel with their own cultural spin.
While it is possible to find English translations, reading the tales in their original Spanish retains the idiomatic expression.
Of course, these stories are not without controversy given some of Lyra's beliefs, and many will attest that they are not quite age-appropriate.

Read Cuentos De Mi Tía Panchita: Amazon | Goodreads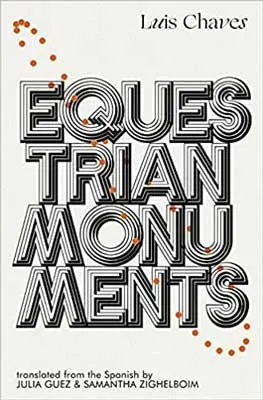 4. Equestrian Monuments by Luis Chavez
Translated by Julia Guez and Samantha Zighelboim
Luis Chavez is considered one of the most important contemporary Costa Rican authors of poetry, fiction, and nonfiction.
His newest, Equestrian Monuments, is his first published and fully English-translated book.
The collection of poems stars former dignified Costa Rican president Leon Cortés who is juxtaposed against a cast of uncanny characters, including a cross-dresser, thief, and gardener.
As is true with Chavez's other works, Equestrian Monuments highlights the seemingly monotonous and unimportant moments of everyday life that almost go unnoticed.
Chavez typically focuses on the simple – rather than the grandiose – anecdotes and provides what critics consider an unassuming insightfulness of everyday invisible moments.
For books on Costa Rica, Chavez's poems promise to be quite unsettling.

Read Equestrian Monuments: Amazon | Goodreads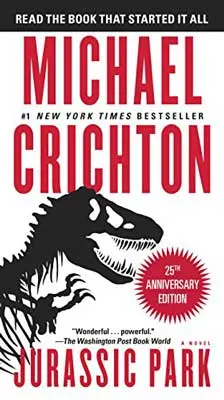 5. Jurassic Park by Michael Crichton
Jurassic Park is obviously one of the most notable books set in Costa Rica, thus we can't leave it off our list.
In this 90s sci-fi thriller, a technique for cloning dinosaur DNA brings humankind's greatest fantasy to life.
Genetically engineered dinosaurs roam Jurassic Park on Isla Nublar, a fictional island off the coast of Costa Rica.
Naturally, things start to go wrong. It seems that the dinosaurs have been breeding, despite their genetic design to remain sterile. They are attacking workers and tour guests.
And, with computer system issues, it's a race against the clock to secure the park.

Read Jurassic Park: Amazon | Goodreads
Join The Uncorked Reading Challenge Today
---
Travel around the world with the Uncorked Reading Challenge. Get the best book and movie recs straight to your inbox. Sign Up Now.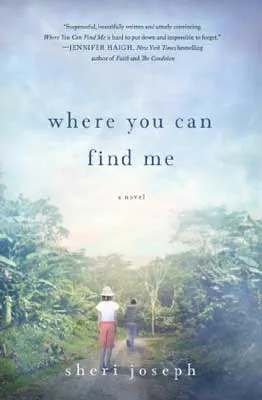 6. Where You Can Find Me by Sheri Joseph
TW: sexual abuse, kidnapping
Just after his eleventh birthday, Caleb vanishes.
But after a three-year search, Caleb is found alive, well, and leading a seemingly normal life with a new name and a man he calls his father.
To avoid the media attention, Caleb's mother, Marlene, flees to Costa Rica with Caleb and his sister despite her estranged husband's protest.
In Costa Rica, she sets up home in a shanty hotel along with her husband's mother and his older brother.
Here, Caleb begins to process what happened to himself amidst a lighthearted relationship with his bohemian uncle. But new dangers threaten to unleash more damage.
For books set in Costa Rica, this one is difficult and different. There is no happy ending for a family navigating trauma and abuse, only a new delicate beginning.

Read Where You Can Find Me: Amazon | Goodreads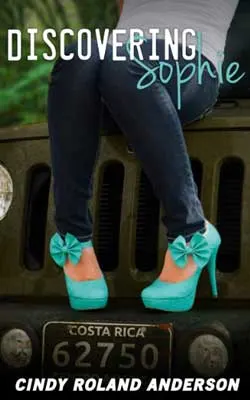 7. Discovering Sophie by Cindy Roland Anderson
Sophie's father has last been seen in the jungles of Costa Rica. Desperate to find him, she hires Jack, a former missionary, to bring her to the jungle as her guide.
Jack and Sophie couldn't be more opposite. Sophie is intelligent, determined, and entirely too optimistic. Jack is stubborn and arrogant.
While he thinks Sophie is beautiful, he finds her outlook annoying.
Jack takes his job seriously, though, and he diligently leads Sophie into the jungle where her father was last seen, doing all he can to protect her.
As the two traipse through the jungle, their witty banter turns charismatic, and Sophie begins to reconsider her seemingly perfect relationship back home.
For Costa Rica books that transport, Discovering Sophie wonderfully marries the dangers of the jungle with love triangles, plot twists, kidnappings, and witty character banter.

Read Discovering Sophie: Amazon | Goodreads
More books set in Costa Rica from Christine: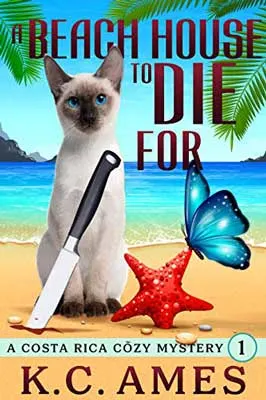 8. A Beach House To Die For by K.C. Ames
Newly divorced, Dana is sick of the West Coast lifestyle – and its price tag, hustle and bustle, and congestion.
When she inherits a house from her uncle in Costa Rica, she decides to embrace this small beach town and fresh start. Her friend Courtney joins her as she settles in.
Unfortunately, Dana's got more to worry about than cultural shock as she soon finds herself the lead murder suspect.
Not to mention that she's adjusting to Costa Rican life with its stray cats, howler monkeys, and gossip. Plus, the local realtor and sleazy hotel mogul want her land.
Who murdered her cousin, and how can she clear her name? Will the murderer come for her next?
For cozy mystery lovers and armchair travelers, this Costa Rica book series promises a bit of small-town fluff mixed with a likable and strong female sleuth and loads of wanderlust.
Just be forewarned that the writing is so-so at times as the author spells everything out versus painting a picture. However, it's still a great escape, and we want more!
Notably, K.C. Ames was born and raised in Costa Rica but currently lives in California. A Beach House To Die For is set in Costa Rica's Guanacaste Province.
Read A Beach House To Die For: Amazon | Goodreads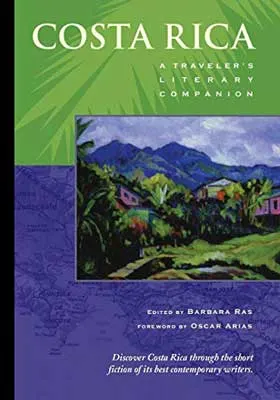 9. Costa Rica: A Traveler's Literary Companion
Edited by Barara Raas
One of the best ways to read a variety of translated Costa Rican authors' works is in Costa Rica: A Traveler's Literary Companion.
This short-story compilation promises 26 short stories from 20 writers translated from Spanish into English.
Contributors include:
Joaquín Gutiérrez, Carlos Luis Fallas, Fernando Durán Ayanegui, Alfredo Aguilar, Quince Duncan, Alfonso Chase, Carmen Naranjo Fabián Dobles, Louis Ducoudray, Max Jiménez, Yolanda Oreamuno, Mario Gonzáles Feo, Carlos Salazar Herrera, Carmen Lyra, Abel Pacheco, Rima de Vallbona, Uriel Quesada, Samuel Rovinski, Julieta Pinto, and José León Sánchez.
Unlike other books on Costa Rica travel, Costa Rica shares the soul and spirit of Costa Rica across time periods, topics, and locations.
Learn more about Costa Rican culture, values, history, and politics. If you are looking for books to read before traveling to Costa Rica, this is a great start.
Read Costa Rica: A Traveler's Literary Companion: Amazon | Goodreads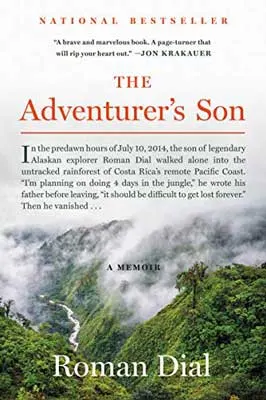 10. The Adventurer's Son by Roman Dial
Roman Dial, a National Geographic Explorer and Alaskan scientist, last hears from his son, Cody, as he is entering Costa Rica's Corcovado National Park.
A remote area, infamous for illegal activity, Cody Roman enters the park in July 2014 and emails his father letting him know when he should expect to next hear from him.
When that timeframe passes, Roman Dial knows that something has gone wrong and heads straight to Costa Rica.
The Adventurer's Son follows Roman Dial's two-year effort to find his son (or his remains), where he interviews locals and looks for clues while feeling largely guilty as a father.
Roman Dial suspects foul play, but is that truly the case in the dangerous Costa Rican jungle, especially as a solo adventurer?
Not just a memoir, The Adventurer's Son is one of those Costa Rica books about self-discovery, love, and loss.
However, similar to McCandless' death in Krakauer's Into the Wild, many criticize the entitlement and avoidability here.
You may also enjoy these hiking books and survival stories.
Read The Adventurer's Son by Roman Dial: Amazon | Goodreads
Save The Best Books On Costa Rica For Later: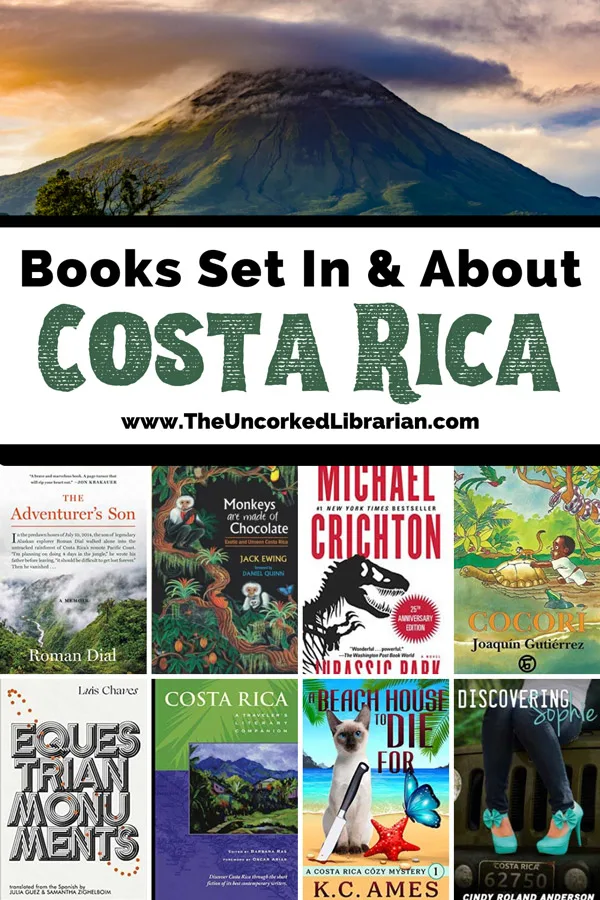 Grab these Costa Rica books here:
What books about Costa Rica have you read?
Costa Rica was one of the first countries that Christine visited after college, and she fell in love with the howler monkeys and sloths.
It was also the first time that she witnessed an active volcano from her hotel window. Of course, Christine also had to do the tourist adventures and zipline and ATV through the jungle.
A few cities and towns Christine visited include San Jose, Tamarindo, and La Fortuna. It was here that the travel bug got Christine, and she fell in love with eating, adventuring, and experiencing the world.
Have you been to Costa Rica? Where did you go, and what did you do?
And, what books set in Costa Rica did you read before going? Are there any books on Costa Rica travel that you recommend for first-time visitors?
Let us know in the comments, and read across North America here.
P.S. This Costa Rica reading list is also perfect for our 2023 Uncorked Reading Bingo Card Challenge.
If you've read across Central America, try these South America reading lists: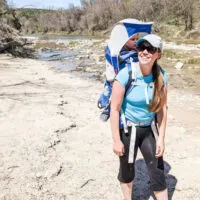 Tori (pronouns: she/her) is a mom to two boys, living in New York but adventuring everywhere, usually with a toddler on her back. She's an avid traveler, nature junkie, and writer, encouraging families to get outside and start exploring the world. When she's not hiking or traveling, you can find her lost in a book, watching Bravo reruns, or obsessively decluttering her home. Tori owns the family and adventure blog, Explore with Tori.