Travel to South America with the best books about Brazil. These Brazilian books are sure to teach you more and take you there.
If you are traveling via plane, which books should you read before going to Brazil? Or, if you are craving a little armchair travel, what are the best Brazil books to read now?
Below, find translated Brazilian literature, detective fiction, and fantasy books about Brazil.
Some will take you across the world on a pilgrimage of self-discovery while others will explore Brazilian life, society, history, and culture.
Many Brazilian novels will share the meaning of family and friends, and a few will address war, the power of guilt, and the meaning of life.
On a lighter note, find books set in Brazil that showcase the landscape. Did you know that we got engaged in breathtaking Paraty while horseback riding through the lush Brazilian forest and mountains?
So, what are the best books on Brazil to make you think more deeply about the world, teach you more about the country's history, and take you there? Let's get started!
If you love these Brazilian books, don't miss these films about Brazil.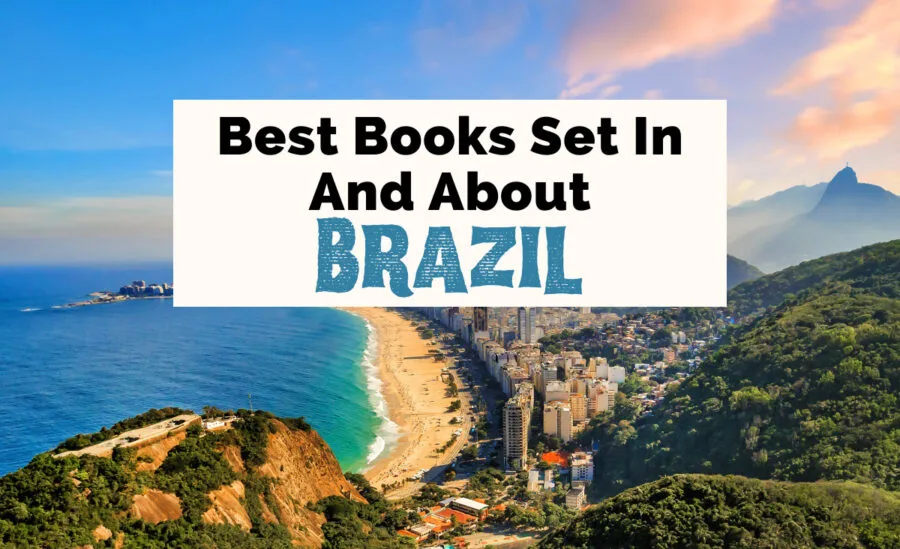 Grab the best books on Brazil here:
13 Best Books About Brazil
By Dagney McKinney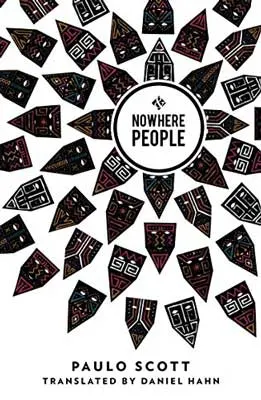 Nowhere People by Paulo Scott, translated by Daniel Hahn
This passionate and raw novel begins with a law student named Paulo. As he drives down the road on his way home, he sees an indigenous girl, out in the pouring rain.
He thinks she's waiting for something, and he pulls over to give her a ride to her family's roadside camp.
That simple event starts the reader on a journey that follows many different people encountering and changing each other in a powerful examination of the social situations of Brazil and of the human need for a home.
Nowhere People is one of the best books about Brazil to tell such a multigenerational epic story.
Politics, class systems, indigenous rights, social unrest, and love are all explored to great dramatic effect, and with lyrical prose.

Read Nowhere People: Amazon | Goodreads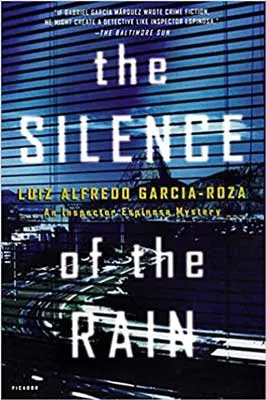 The Silence of the Rain by Luiz Alfredo Garcia-Roza, translated by Benjamin Moser
Corporate executive Ricardo Carvalho is dead. In a parking garage in central Rio de Janeiro, he is found in his car with a bullet in his head.
What at first looks like a suicide soon begins to resemble a robbery gone wrong; the victim's gun and briefcase are missing.
But once Inspector Delegado Espinosa is put on the case, his expert eye reveals things that begin to seem a lot more insidious.
With shifting narratives and some staple noir tropes, there's plenty to enjoy here as Espinosa puts his world-weary mind to work in trying to unravel the increasingly complicated strands of this mystery.
This is the first in a series of detective fiction books about Brazil featuring Inspector Espinosa, so if you enjoy his philosophical mindset, there are at least 11 more books set in Brazil for you to enjoy.

Read The Silence of the Rain: Amazon | Goodreads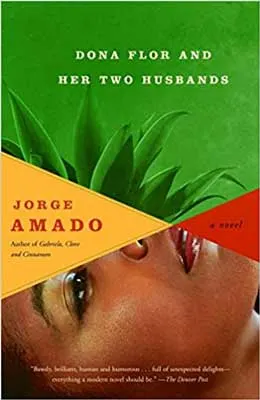 Dona Flor and Her Two Husbands by Jorge Amado, translated by Harriet de Onís (or Gabriella, Clove and Cinnamon)
Dona Flor is not living her best life. Night after night, she lies awake worrying, while her gambling, two-timing husband Vadinho spends all their money drinking, dancing, and partying.
So when Vadinho suddenly keels over and dies from a heart attack during Carnival, she experiences a turning point in her life.
The townsfolk think she is well rid of him. Soon she becomes the betrothed of Teodoro, the local pharmacist – a man who is kind, respectable, and seemingly everything else that Vadinho was not.
However, one thing he does seem to lack is Vadinho's passionate advances. So what will Dona do when, on the night of her first anniversary, Vadinho's ghost reappears to her?
Whether you think of it as fantasy or magical realism, this unusual love story is one of the books about Brazil that will take you on a wild and entertaining ride. Don't miss this story as a Brazilian movie too!

Read Dona Flor and Her Two Husbands: Amazon | Goodreads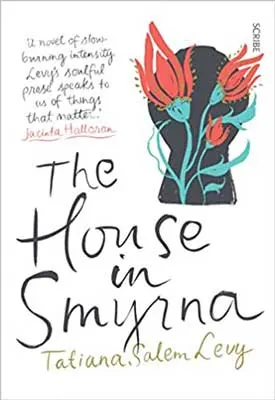 The House in Smyrna by Tatiana Salem Levy, translated by Alison Entrekin
Beginning in the Brazilian capital of Rio de Janeiro, The House in Smyrna is the story of one woman's pilgrimage to Turkey as part of a challenge set by her grandfather.
All she has to do is make her way to the house he grew up in – in the Turkish city of Smyrna – and open the front door with the key he has given her.
As she is suffering from a mysterious illness that is affecting both her body and her mind, this serves as a welcome distraction.
Once she embarks on her journey, she begins to keep note of her progress in writing.
But the notes become longer and longer, with more and more familial details being included, until her notes become a full-blown history of her family.
As both a travelogue and a sweeping historical family saga, this is one of the best books about Brazil for both travel fiction and memoir fiction lovers.

Read The House in Smyrna: Amazon | Goodreads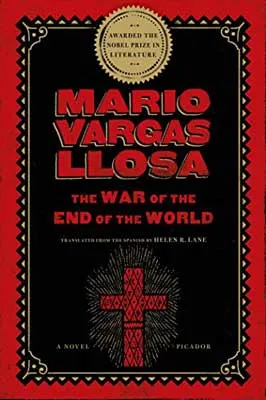 The War of the End of the World by Mario Vargas Llosa, translated by Heather Lane
Economic hardship and decline are ravaging the region of Canudos. Lawlessness, prostitution, and banditry are rife; every kind of outcast is here, and everyone is poor.
Into this situation comes The Counselor – a man who proclaims that the end of the world is near.
Through the power of his preaching, he collects together enough people to occupy a fazenda in Canudos and manages to repel the military attempts to remove them.
As more arms are thrown at Canudos, the occupants become more violent – and better armed – with each victory, until eventually, things come to a devastating climax.
This tragic tale of historical fiction is based on the true events of the War of Canudos conflict that took place towards the end of the 19th century in eastern Brazil.
It is considered to be one of author Mario Vargas Llosa's finest books about Brazil.

Read The War of the End of the World: Amazon | Goodreads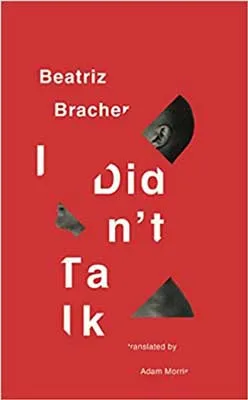 I Didn't Talk by Beatriz Bracher, translated by Adam Morris
In Sao Paolo, Gustavo prepares to retire to the countryside. By doing this, he hopes to finally escape his painful memories of the past.
Unfortunately, he hasn't been able to up until now, even though years have passed. Getting things ready for the move is bringing everything back more strongly than ever.
Back in 1970, Gustavo and his brother Armando were arrested. They were both tortured, yet while Armando was killed, Gustavo was released. And no one can tell for sure whether he turned traitor.
Gustavo swears he didn't talk, but even so, he's been carrying the guilt since that day. If only his memory wasn't so unreliable.
Books on Brazil don't often carry this level of paranoia, and author Beatriz Bracher uses a stream of consciousness technique to great effect, keeping the reader just as caught up in Gustavo's thoughts as he is.

Read I Didn't Talk: Amazon | Goodreads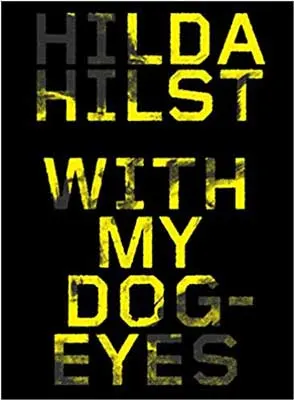 With My Dog Eyes by Hilda Hilst, translated by Adam Morris
Something is wrong with Professor Keres.
He has taken to standing silently for upwards of 15 minutes at a time during his mathematics lectures. His family now seems disgusting to him, and he can't deal with his life anymore.
This is because Amos Keres has glimpsed something that has crushed him – "the clearcut unhoped-for" – and it's driving him mad. This cannot end well.
At less than 100 pages, this offbeat fever dream of a novella is one of the shortest books about Brazil on this list.
Fans of James Joyce and Samuel Beckett will be used to the fluidic and rambling style of prose in use here, reflecting Amos' fragmented mind and his inevitable decline into insanity and death.

Read With My Dog Eyes: Amazon | Goodreads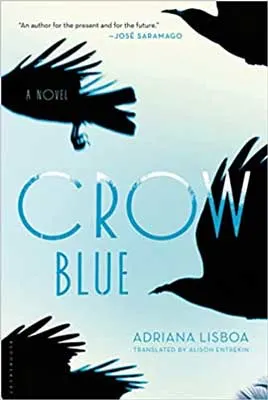 Crow Blue by Adriana Lisboa, translated by Alison Entrekin
When her mother dies, 13-year-old Vanja feels as if she is alone in the world. She is existentially adrift; she has no family, no sense of who she is, and no idea what to do next.
Leaving behind the "crow-blue" shells of Copacabana beach in Rio de Janeiro, she heads to Colorado.
Vanja is taken in by her stepfather Fernando, a former freedom fighter turned security guard who split up with her mother before Vanja was even born.
Together, they venture out on a road trip to find Vanja's biological father – supposedly an American from Albuquerque – in order to help Vanja reconnect with herself and with her family, whoever they may be.
Crow Blue will have plenty to offer to those who enjoy coming-of-age books.
Set in Brazil and the United States, the narrative covers both the present-day and the darker parts of Brazil's political history.

Read Crow Blue: Amazon | Goodreads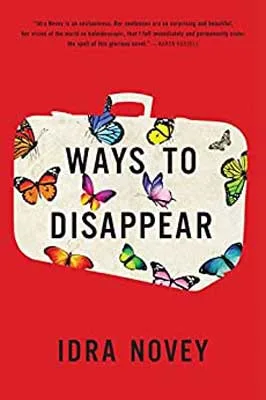 Ways to Disappear by Idra Novey
Celebrated yet mostly forgotten Brazilian author Beatriz Yagoda was last seen climbing into an almond tree, with a suitcase in hand and a cigar between her teeth. Deep in gambling debt, she seems to have disappeared.
Hot on her tail – at least once she heard that Yagoda was missing – is her faithful Pittsburgh-based translator, Emma.
Arriving in the sticky heat of Rio de Janeiro, she is determined to get to the bottom of this mystery.
Hopefully, she'll be able to avoid unpleasant encounters with washed-up editors and limb-removing loan sharks.
This suspenseful thriller is author Idea Novey's debut novel. Fans of fast-paced books about Brazil will enjoy the twists and turns she has put together.

Read Ways to Disappear: Amazon | Goodreads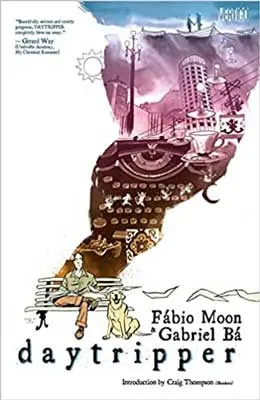 Daytripper written & illustrated by Fábio Moon and Gabriel Bá
This poignant and touching graphic novel is, essentially, the examination of the life of one man – our protagonist, Bras de Olivias Dominguez.
Throughout his life, Bras has known many days of happiness.
From his first kiss and his first love to the discovery of his "writer's voice," and onwards to the birth of his son, Bras has always concerned himself with other people's lives more than his own.
He is especially interested in how they end; constantly dreaming up ways in which their stories finish. So much so that, when his story really begins, would he even notice?
Each chapter of this metaphysical book shows one day in Bras' life and ends with his death.
With each new chapter – and each new day – Bras experiences another rebirth and another chance at either loneliness or love, sorrow or joy, defeat or victory.
Daytripper is one of the most beautifully written and illustrated books set in Brazil you can find.

Read Daytripper: Amazon | Goodreads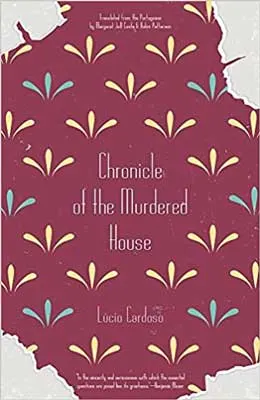 Chronicle of the Murdered House by Lúcio Cardoso, translated by Margaret Jull Costa & Robin Patterson​​
Frequently appearing on lists of the most important books about Brazil of the 20th century, this dark and dramatic saga tells the story of the decline and downfall of the Meneses family.
Set in the southeastern state of Minas Gerais, the reader is taken on a journey that sees the family tear itself apart as various members seek to control the fate of their line by trying – and failing – to control those around them.
Author Lúcio Cardoso shows us events through the writings of multiple characters – letters, diary entries, and statements to name just a few – beginning with the family's distaste for youngest son Valdo's fiery young bride Nina.
What follows is a string of calculated moves that bring about misery, self-destruction, illicit affairs, madness, and death.

Read Chronicle of the Murdered House: Amazon | Goodreads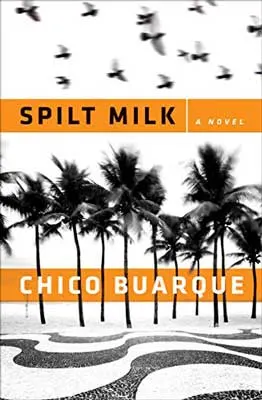 Spilt Milk by Chico Buarque, translated by Alison Entrekin
As he lays dying in a hospital bed, Eulálio d'Assumpção subjects those around him – both nurses and visitors alike – to one last rambling monologue.
Jumping through time, mixing the real with the imagined, he tells the story of his life.
As the details come tumbling out, we learn about his beginnings as the son of a wealthy trader and senator, and how his father introduced him to the debauchery of drugs and sex.
From there, we hear Eulálio's recollections of his powerful love for the chorister Matilde, their marriage, and the subsequent daughter that caused his family such trouble.
Whether Eulálio's deathbed speech contains any truth or not, this vivid portrait of a man living through some of Brazil's most turbulent times showcases both the complexities of the unreliable narrator and the mastery of author Chico Buarque's literary prowess, especially when writing books on Brazil and its history.

Read Spilt Milk: Amazon | Goodreads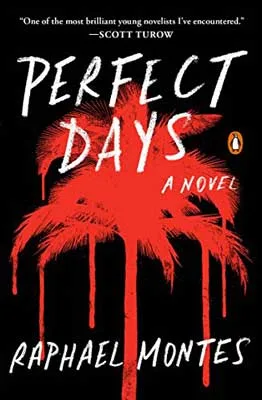 Perfect Days by Raphael Montes, translated by Alison Entrekin
Teo Avelar is a medical student in Rio de Janeiro who feels more comfortable around cadavers than people. He doesn't have many friends, and he doesn't really want to have them.
Then by chance, he meets Clarice, a beautiful, free-spirited wannabe screenwriter who is working on her own screenplay, Perfect Days, about a Brazilian road trip.
Teo becomes instantly infatuated with Clarice. He obsesses over her and begins to stalk her. But when she rejects him, he decides the only way to convince her that he's the one is to take her on their own road trip.
So, naturally, he kidnaps her.
This is a weird book, but if you're looking for a book about Brazil that is a little different, it's worth the trip… no pun intended.
Although this isn't a dark academia book, it definitely has some similar vibes, and fans of the genre will enjoy the creepy medical school bits.

Read Perfect Days: Amazon | Goodreads
Even More Great Books On Brazil
Save Your Favorite Brazilian Books For Later: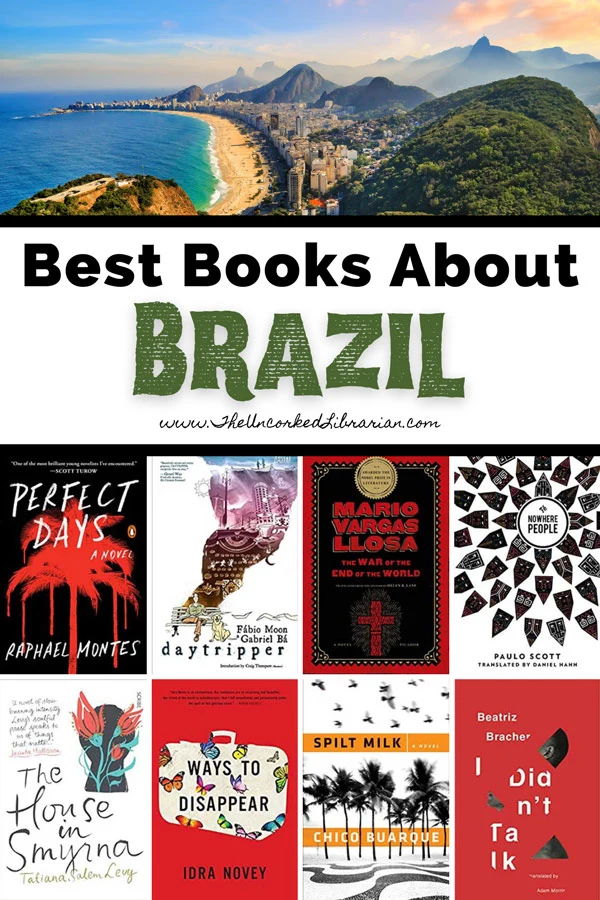 Grab the best books about Brazil here:
Thank you to TUL contributor, Dagney McKinney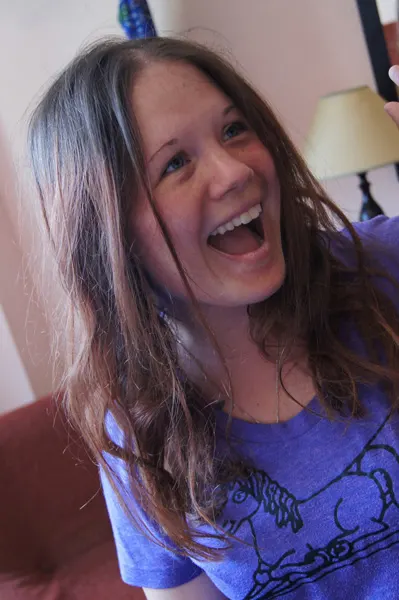 Dagney (pronouns: any) is a neurodivergent writer who loves all things macabre and weird. She likes outrageously spicy food, long walks through graveyards, and historical tangents. You'll most likely find her wandering around somewhere quiet or underground, buying salt, or whispering to camels.
What are your favorite books set in Brazil?
Have you traveled to Brazil? What are your favorite books on Brazil to read? Are you missing any Brazilian books that you love? Let us know in the comments.
Travel with even more great book lists:
Books Around South America
Best Books Set In Ecuador
This reading list pairs well with our 2023 Uncorked Book & Movie Challenge.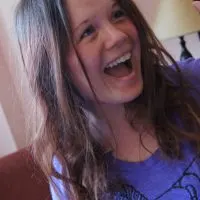 Dagney (pronouns: any) is a neurodivergent writer and book nerd who is drawn to all things weird and macabre. She also loves anything to do with fast cars, unhinged anti-heroes, and salt. When she isn't working or reading, you're likely to find her eating Indian food, playing board games, or hiding out somewhere dark and quiet, stuck down an internet rabbit hole. The easiest way to win her over is through cats and camels.