20 Incredible Movies About Brazil
Travel across South America with the best movies about Brazil. These Brazilian movies are sure to take you there and enhance your next vacation.
If you are looking for fantastic films about Brazil, this list is for you. Find dramas, documentaries, thrillers, and comedy movies about Brazil alongside more sobering stories of organized crime and poverty.
Watch as sisters try to find each other and friends fall in love. Join a Brazilian dance troupe or find yourself in bed with a ghost.
Many of these Brazilian films raise important questions and offer commentary on everyday life. Others are slower-moving reflections — and may not be for everyone.
So, let's travel across South America with the best movies about Brazil that will make you laugh, teach you something new, and bring tears to your eyes.
Of course, 'best' is subjective, and we'd love to know your favorite movies set in Brazil in the comments.
*Please know that since our readership is based largely in the U.S., we try to pick the best Brazilian movies that are accessible and available in America or that you can add to your watchlist. Some are harder to obtain, though.
If you love these movies, head over to our Brazilian books reading list.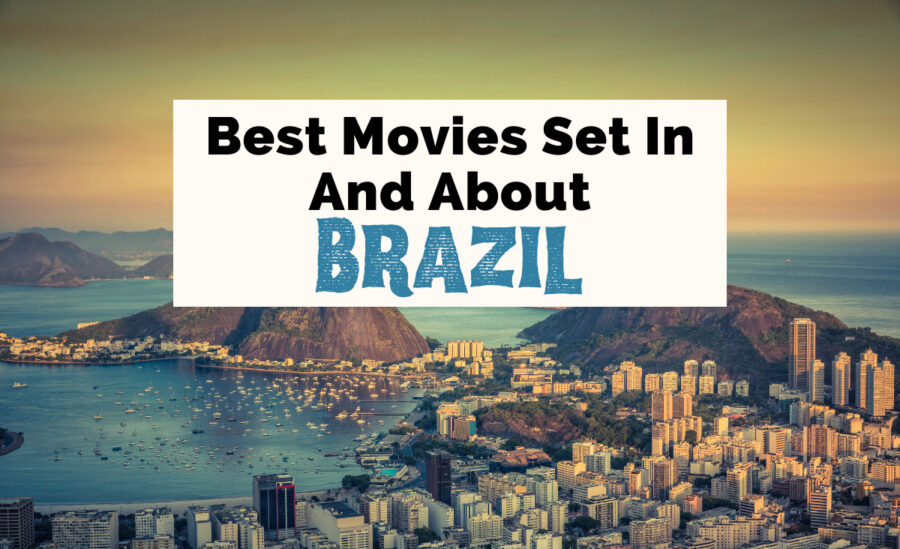 Grab your favorite films about Brazil here:
Express VPN – Using Virtual Private Networks (VPNs) allows you to view movies worldwide – and they help keep your information safe. Our writers couldn't have such diverse film reviews without a VPN.

Amazon Prime Video – Stream thousands of ad-free movies and TV series on demand with Prime Video.

Audible Plus: From Amazon, listen to Amazon Originals, podcasts, and audiobooks. They add new titles every week.
Best Movies About Brazil
By Dagney McKinney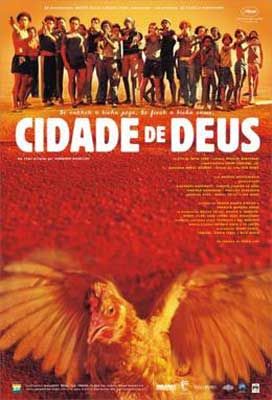 City of God (2002)
You can't really have a list of the best movies about Brazil without including City of God. This is by far the most popular film about Brazil, at least in the English-speaking world. And for good reason.
Set in the Rio de Janeiro favela of Cidade de Deus ("City of God"), the movie follows several residents, particularly Rocket and Li'l Zé. Though both are from the same neighborhood, the two's lives take vastly different directions.
The film takes place between the 1960s and 1980s and jumps back and forth in time, showing not only Rocket and Li'l Zé's lives, but the history of the favela.
City of God is a fantastic film about organized crime, the choices we make, and systemic poverty. It is a difficult film to watch, full of violence, but worth it for those who like hard-hitting films.

Watch City Of God: Amazon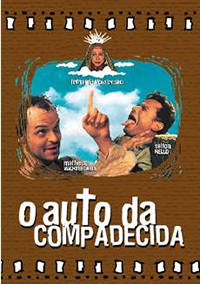 A Dog's Will (2000)
Based on a TV show of the same name and a play by Ariano Suassuna, this screwball comedy is one of the most beloved Brazilian movies.
João Grilo and Chicó are two down on their luck men living in Northeast Brazil in the 1930s. Both men are extremely clever but very cowardly.
The film follows their exploits as they try to survive day to day, get the girl, and outwit some bandits.
A Dog's Will explores themes of class, love, mysticism, and spirituality, and draws inspiration from Brazilian folklore and legendary figures.
Everything about this film is extremely Brazilian, and some of the comedy and references might not land for all foreign viewers.
But it's definitely one of the best comedy movies about Brazil, and a great way to learn more about Brazilian culture and beliefs.

Watch A Dog's Will: IMDb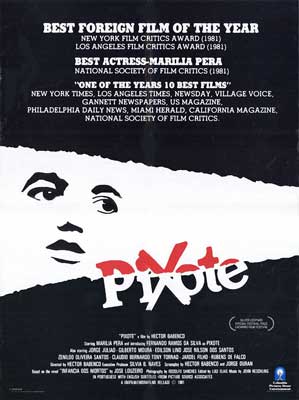 Pixote (1981)
From writer/director Héctor Babenco comes a brutal and tragic tale of life on the streets of São Paolo and Rio de Janeiro.
Pixote – or Pixote: a Lei do Maos Fraco ("Small Boy: The Law of the Weakest"), to use its full original title – gives us a glimpse into the life of a 10-year-old runaway boy, Pixote.
Having been arrested during a roundup of the homeless in São Paolo, Pixote finds himself forced into the hellish environment of a local youth detention center.
Here, amid the torture and degradation inflicted upon him by the guards and the other youths, he manages to escape his newfound "prison" with his friend Chico, a trans woman named Lilica, and her lover Dito.
After they make their way to Rio de Janeiro, Pixote finds himself being drawn further and further into a world of crime, prostitution, and drugs, from which there is seemingly no escape – no matter how old you are.

Watch Pixote: Amazon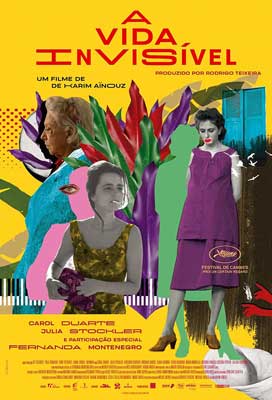 Invisible Life (2019)
Based on a novel by Brazilian writer Martha Batalha, this is the story of two sisters separated by the malicious and overbearing customs of the patriarchy.
Beginning in the 1950s and moving through the decades, we are introduced to Eurídice and Guida, daughters of the conservative Gusmão family.
Both are young, passionate dreamers; Eurídice longs to be a concert pianist, and Guida wishes to find true love.
Though they share a strong bond, they are cruelly separated when Guida runs away with her latest lover to Greece, only to return as a "shamed" woman.
Furious at the possibility of their family name being brought down, her father disowns her and keeps her return to Rio de Janeiro secret from Eurídice. As well as this, he tells Guida that Eurídice has left for Vienna.
With both sisters thinking the other is a world away, yet not knowing that they are in fact living in the same city, will they ever be able to reunite?
Invisible Life is one of the most vibrant and, despite everything, optimistic movies about Brazil you could hope to enjoy.

Watch Invisible Life: Amazon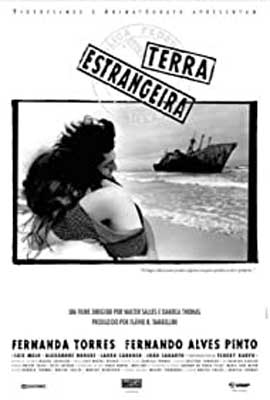 Foreign Land (1995)
When his mother dies, a young Brazilian man leaves his slum in São Paolo and travels to Portugal in order to see the land where his mother grew up.
Once he arrives, he discovers that real life is very different from the fairytale that his mother used to describe to him.
It seems Brazilians are looked down on by the local Portuguese that he encounters, and while he tries to find a life for himself, he meets a Brazilian waitress.
But, while love blooms between them, danger is also not far away.
Those looking for films about Brazil that have a more realistic depiction of the generally much harsher reality of the world will get a lot out of Foreign Land.
There's an intriguing mixture of surrealism, existentialism, and grit in this monochrome exploration of fate and what it means to belong in the world.

Watch Foreign Land: IMDb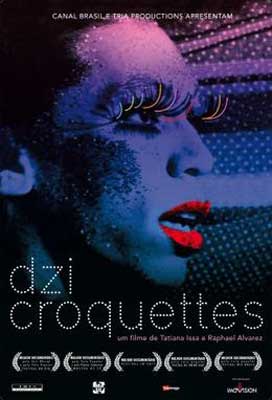 Dzi Croquettes (2009)
Dzi Croquettes is a sensational documentary about a Brazilian dance troupe of the same name, who defied the military dictatorship of the 1970s.
The Dzi Croquettes battled against gender norms, the patriarchy, and military censorship, and wound up changing the LGBTQ+ movement not only in Brazil but worldwide.
Thanks to Liza Minnelli, they were able to tour abroad and garner a following and fame.
Despite anti-gay sentiment and legislation, the Dzi Croquettes changed dance and performance for an entire generation of Brazilians.
This wonderful documentary tells their story through interviews, performances, and even some never-before-seen recovered images.
If you want educational and gripping movies about Brazil, Dzi Croquettes is definitely one of the best movies from Brazil for you. It will change the way you think about performance, art, and even Brazil.
Given the subject matter, it can be a hard watch at times, but it is also heartwarming and full of joy.

Watch Dzi Croquettes: IMDb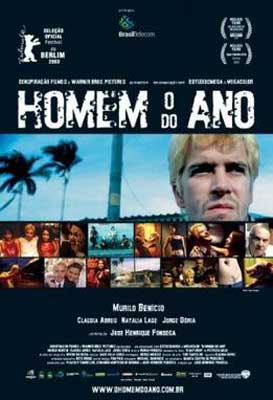 The Man of the Year (2003)
Life is pretty boring for Máiquel. He's just a regular guy – one of many in Baixada Fluminense – and his everyday existence doesn't involve anything particularly thrilling.
But all that changes very abruptly when, after losing a football bet with his friends, he is forced to dye his hair blonde.
This single change then brings about a chain reaction that puts his life on a meteoric trajectory.
Violence, murder, wealth, adulation, notoriety, and extreme danger all come for him in quick succession. And it's only been one day!
With some sharp social commentary, The Man of the Year is one of the best movies from Brazil when it comes to hyperrealism.
With everything dialed up a notch, this is part action flick, part crime thriller, part love story, and even part comedy. But no part manages to unbalance the others, leading to a well-constructed whole.

Watch The Man of the Year: Add To Watchlist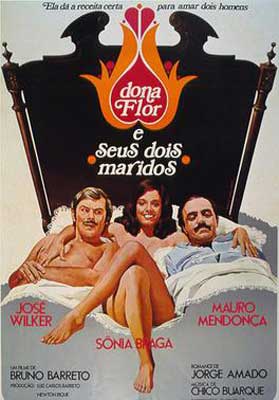 Dona Flor and Her Two Husbands (1976)
Dona Flor's husband is a good-for-nothing, two-timing gambler. She works all day and stays up worrying at night while he heads out on the town with all the money.
So when he drops dead while dancing in a street carnival party, everyone thinks that she's way better off. She marries a respectable drugstore owner and can sleep much easier.
But while her new husband is kind and caring, he is unfortunately much less lively; both in his day-to-day life and – to Dona's dismay – in the bedroom.
Dona begins to miss the passionate embraces of her former lover.
This makes things even more awkward when, on the anniversary of his death, his ghost suddenly appears to her and starts to cause a lot of trouble.
Based on one of the best books about Brazil, this fantastical comedy is extremely popular in its native land.

Watch Dona Flor and Her Two Husbands: IMDb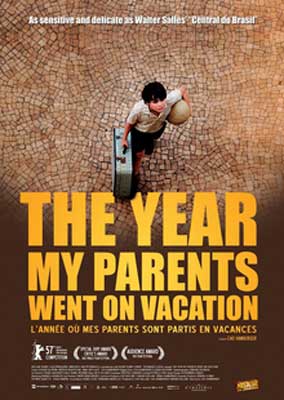 The Year My Parents Went on Vacation (2006)
It is 1970, and Brazil has made it to the World Cup final of football (soccer). 12-year-old Mauro, very much a football enthusiast, is an aspiring goalkeeper and is looking forward to the game.
However, a brutal military dictatorship is working hard to remove any leftists from the country, and Mauro's parents are trying to evade capture due to their political activities.
In order to keep their son safe, they take him to live with his grandfather, while they themselves go on "vacation" until the World Cup match.
But in a cruel twist of fate, Mauro's grandfather dies on the day he is dropped off. Mauro is now essentially alone in a strange city with no one to look after him.
To make matters worse, he also finds himself surrounded by a Jewish community that speaks mostly Yiddish, which Mauro does not understand.
This is one of the best movies about Brazil to showcase storytelling, with a great cast of interesting characters.

Watch The Year My Parents Went on Vacation: Amazon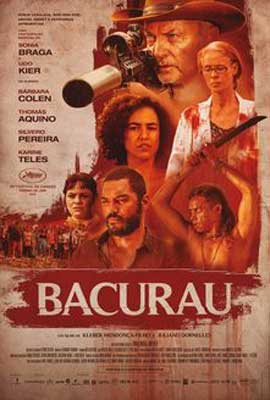 Bacurau (2019)
Teresa returns home to Bacurau to attend the funeral of her grandmother, Carmelita, the matriarch of the rural settlement. Aside from a few people, most are overjoyed at Teresa's return.
However, not long after the funeral, Bacurau begins to experience increasingly strange occurrences.
Additionally, water disputes with the nearby Serra Verde mayor are getting worse, and the residents of Bacurau are growing frustrated with his corruption.
Bacurau is a political commentary on government corruption and colonialism. The weirder the film gets, the more irresistible it becomes.
This Weird Western* is one of the most unique and best films from Brazil and one you can watch again and again and always find new things to love.
*For those unfamiliar with the term, a Weird Western is a piece of media that blends the western genre with one or more other genres, namely fantasy, sci-fi, or horror.

Watch Bacurau: Amazon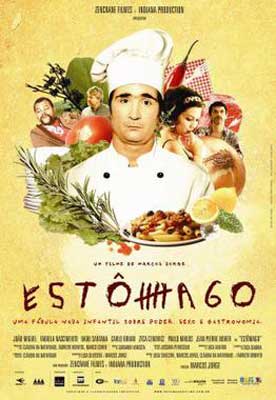 Estômago (2007)
Estômago follows Raimundo Nonato, a young, naive man from Northeast Brazil who has just arrived in São Paulo hungry and penniless.
Desperate for food, he eats at a small restaurant. However, when he's unable to pay the owner, Zulmiro, says he can pay it off by cleaning the kitchen.
In exchange for working in his restaurant, Zulmiro then offers Raimundo free room and board (without pay).
Raimundo readily agrees, and soon both he and the restaurant are line-out-the-door popular thanks to his delicious dishes.
Things were going so well for Raimundo… So how did he wind up in a prison cell?
If you love quirky films about food (and the people who make it), then this is one of the best movies Brazil has to offer you. Estômago is a modern classic in Brazil, and it's easy to see why.

Watch Estômago: IMDb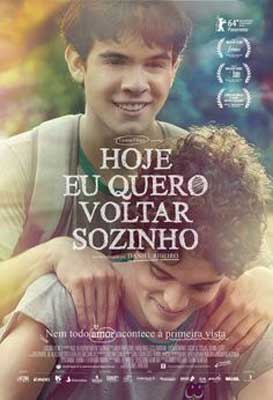 The Way He Looks (2014)
Based on the book I Don't Want to Go Back Alone by Daniel Ribeiro, this queer coming-of-age romantic drama focuses on blind high-schooler Leonardo.
As he struggles to gain some independence from his protective parents, he walks home from school with his friend Giovana each day, despite the fact that she lives in the other direction.
Leonardo talks about the possibility of studying abroad someday – something he thinks that his parents would never agree to but that would give him a new lease on life.
It would also take him away from the teasing and bullying he gets from some of his classmates.
However, his plans are thrown into question upon the arrival of the new kid in class, Gabriel.
After being paired up for a project, the two begin to spend more time together outside of school, and Leonardo begins a new journey of self-discovery.

Watch The Way He Looks: Amazon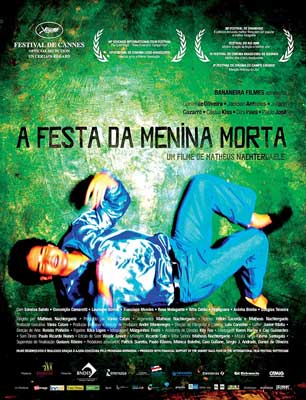 The Dead Girl's Feast (2008)
20 years ago, Santinho, a young boy in a small riverside village in the Amazon, performed what the villagers deemed a miracle by removing the clothes of a missing girl from a snarling dog.
The act was seen as particularly selfless and poignant because Santinho has recently lost his mother to suicide.
The girl was never found, but since then, Santinho has been revered, and the villagers have become his cult-like followers.
Each year the villagers celebrate The Dead Girls Feast, despite protests from the missing girl's brother.
The Dead Girl's Feast gives a peek into one year's celebrations, and the village itself, as everyone awaits the festivities.
Most importantly, they eagerly wait for Santinho to channel the dead girl and divulge her revelations to them, something he does each year.
Matheus Nachtergaele's directorial debut is one of the best movies about Brazil. It raises questions about faith, community, and individualism while being full of sordid drama and intrigue.

Watch The Dead Girl's Feast: IMDb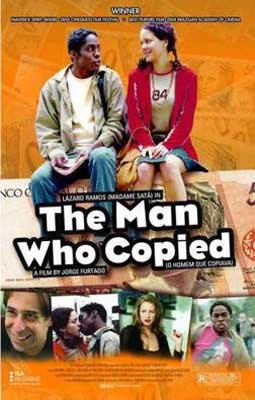 The Man Who Copied (2003)
André is a young man from a poor neighborhood who has big dreams of making it big as an illustrator. But for now, he works as a photocopier and obsessively spies on his neighbor, Silvia.
One morning he follows Silvia to work, accidentally following her into the lingerie shop where she works, which he excuses by saying he needs to buy a gift for his mom.
Silvia helps him pick out a cute robe, but when she tells him the price, André realizes he can't afford it but promises to return later.
Determined to return and buy the robe and, more importantly, see Silvia, André and a new acquaintance start a money-making scheme that soon gets out of control.
The Man Who Copied is a dark comedy about obsession, art and capitalism, and one of the funniest, most heartwarming crime movies about Brazil.

Watch The Man Who Copied: IMDb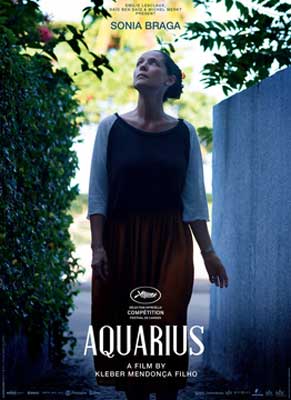 Aquarius (2016)
Clara is the last remaining resident in the Aquarius; an old two-story building originally built in the 1940s. Retired and alone, she lives among the other empty apartments with only her maid Ladjane for occasional company.
All the rest of the apartments have been bought by a development company looking to renovate the Aquarius, and despite their persistent offers, Clara refuses to leave.
After their latest attempt to buy her out fails, the company's American-educated designer Diego decides that enough is enough and begins to use underhand tactics to try and force Clara to leave.
But she has a few tricks up her sleeve, as well.
Writer/director Kleber Mendonça Filho's David-and-Goliath tale caused controversy upon its release, with many in Brazil taking a strong stance either for or against its political meaning.
But regardless of whether you're a supporter or a detractor, this award-winning movie is still one of the best movies set in Brazil, and inarguably of a very high standard.

Watch Aquarius: Amazon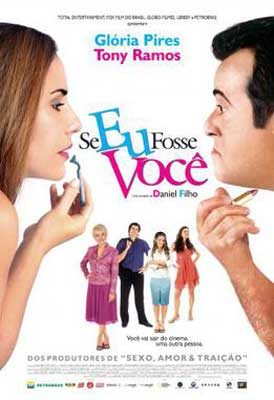 If I Were You (2006)
Cláudio and Helena have been married for many years, but they argue all the time. He's a publicist, she's a choral teacher and homemaker. He thinks she's just a shopper, and she thinks he's insensitive.
Unfortunately, both of them are far too stubborn and fail to see each other's point of view on almost everything.
Things come to a head when, on the night before Cláudio's 50th birthday, when the planets are aligned, the bickering pair both say "If I were you …" at the same time.
The next morning, each partner wakes up in the body of the other!
How will each one cope with their new environment? Will things get awkward at the office, or at school, or when they meet their friends? And will anyone learn a valuable lesson along the way?
The body-swap comedy; it's a tale as old as time. Thankfully, there's a lot of fun to be had in this feel-good movie, and the two leads do a good job of acting like each other.
Critics seem to hate this film, but if you're after fun movies about Brazil with a fantastical twist, this is for you.

Watch If I Were You: IMDb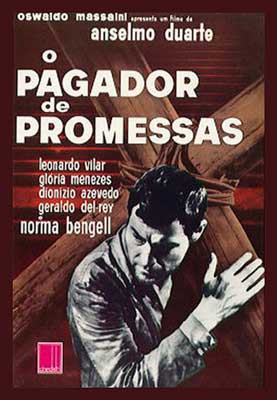 The Given Word (1962)
The Given Word opens with a man, Zé do Burro, carrying a life-size cross across Brazil. By his side is his devoted wife. No matter how difficult the journey gets, Zé perseveres.
Although we don't initially know why he is doing this, it is slowly revealed that Zé made a promise to the spirit, Iansan, in order to save someone he loved.
The spirit kept up her end, and now is Zé keeping his by carrying the cross from his farm to the Saint Bárbara Church in Salvador, Bahia.
Along the way, the well-meaning but naive Zé is met with skepticism, hostility, and veneration. But nothing will stop him from fulfilling his promise.
This religious satire is one of the most popular classic films about Brazil and a poignant commentary on fanaticism.

Watch The Given Word: IMDb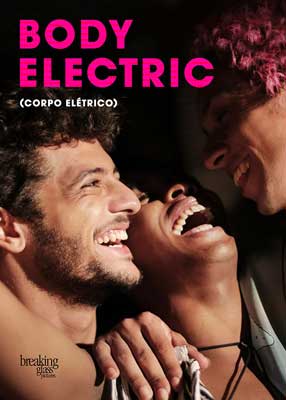 Body Electric (2017)
With the summer approaching, Elias is finding himself daydreaming about the sea more and more.
As a worker in a garment-making factory, he can't afford to become distracted too much, especially with as much responsibility as he has.
Noticing these distractions, Elias' boss suggests he tone down his activities with the other workers.
But the relationships between the coworkers are varied and complex; some are straight, some are gay, and everyone socializes regularly.
Elias' passion does not lie with his work, but more with his experiences with those around him; he throws caution to the wind and attempts to explore.
This is truly a slice-of-life movie. It is very much a mood piece, where the viewer gets to spend time with the characters as they live their lives.
Some would find that boring, but to those who enjoy watching "real" people without the need for a plot, films about Brazil won't get much better than this.

Watch Body Electric: Amazon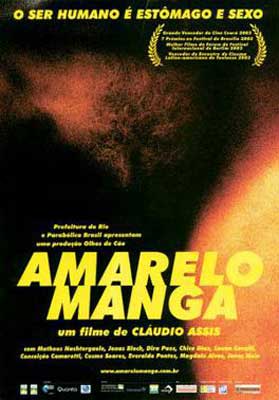 Mango Yellow (2002)
In the bar of a very low-budget hotel in the poor neighborhood of Recife, the lives of several residents and barflies are intertwined in a series of short vignettes.
Lígia works as a barmaid and has to rebuff the regular propositions of the patrons. One of those patrons is Isaac, a necrophiliac who lives at the hotel.
Dunga, who works as a handyman at the hotel, has a crush on Wellington, the butcher who delivers meat to the hotel.
But Wellington is married to Kika and is also cheating on her with a woman named Dayse. And Dayse has had enough of being Wellington's mistress and is going to take matters into her own hands.
Films about Brazil can sometimes be polarizing for non-Brazilians. However much viewers choose to read into the events and actions of the characters in Mango Yellow will vary wildly.
But despite its critics, there are those who consider this to be one of the best Brazilian films of all time.

Watch Mango Yellow: Amazon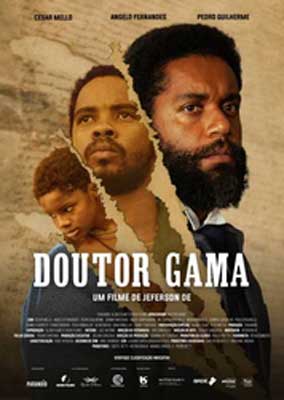 Dr. Gama (2021)
This film tells the extraordinary story of Luís Gama, who was born free in 1830, but at age 10, his dad sold him into slavery in order to pay off his own debts.
Despite being enslaved, Luís managed to teach himself how to read and write and free himself before becoming a lawyer.
Luís was one of the most important figures in Brazilian history, but if you don't know much about him, it's really better to go into the film blind.
Dr. Gama focuses on Luís' achievements and adulthood, rather than the hardships he faced as a boy. Nevertheless, it is an important film and a must for those wanting movies about Brazilian history.

Watch Dr. Gama: IMDb
More Brazilian Movies & Movies Set In Brazil:
Árido Movie (2005)
Cinema, Aspirins, and Vultures (2005)
My Sweet Orange Tree (2012)
Paradise Lost (2018)
Drained (2006)
They Don't Wear Black Tie (1981)
Xingu (2011)
The Killer (2017)
Elite Squad (2007)
Brainstorm (2000)
Madame Satã (2002)
Behind the Sun (2001)
Me You Them (2000)
How Angels Are Born (1996)
Lisbela and the Prisoner (2003)
Perfumed Ball (1997)
Save Your Favorite Films About Brazil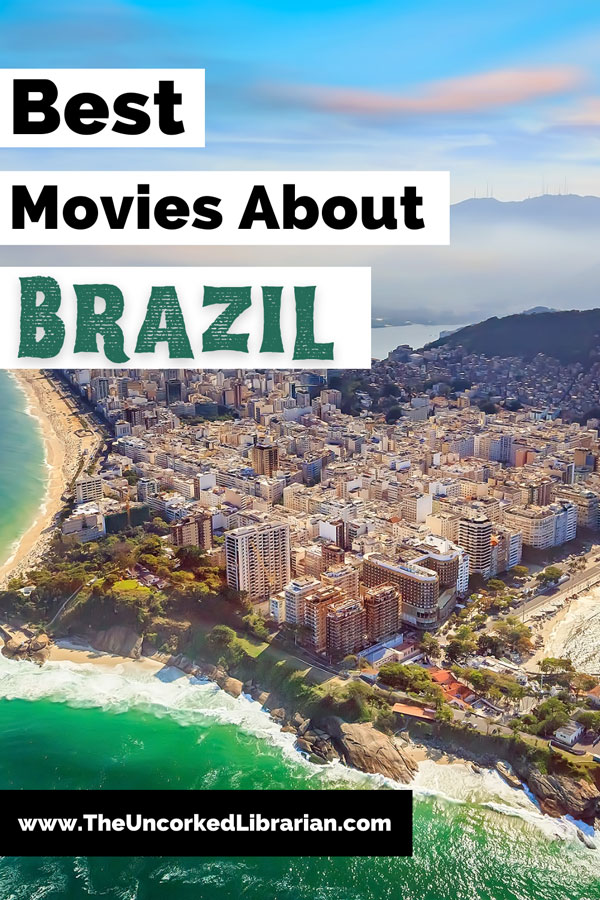 Grab the best movies about Brazil here:
Express VPN – Using Virtual Private Networks (VPNs) allows you to view movies worldwide – and they help keep your information safe. Our writers couldn't have such diverse film reviews without a VPN.

Amazon Prime Video – Stream thousands of ad-free movies and TV series on demand with Prime Video.

Audible Plus: From Amazon, listen to Amazon Originals, podcasts, and audiobooks. They add new titles every week.
Thank you to TUL contributor, Dagney McKinney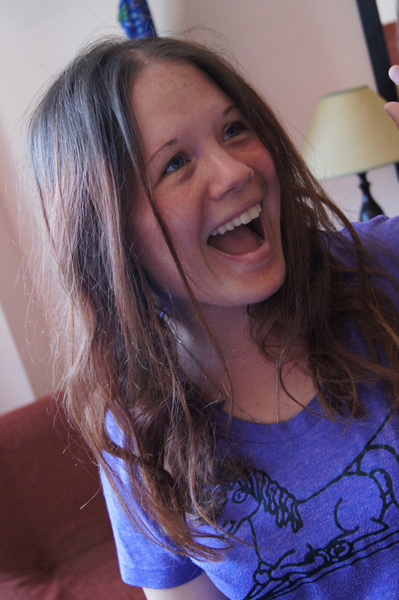 Dagney (pronouns: any) is a neurodivergent writer who loves all things macabre and weird. She likes outrageously spicy food, long walks through graveyards, and historical tangents. You'll most likely find her wandering around somewhere quiet or underground, buying salt, or whispering to camels.
What are your favorite movies set in Brazil?
What are the best movies from Brazil that you love and recommend? Let us know in the comments.
Where to head next:
Best Movies Set In Ecuador
South American Films
Books About Brazil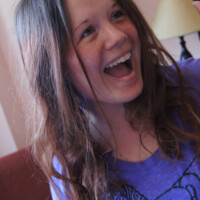 Dagney (pronouns: any) is a neurodivergent writer and book nerd who is drawn to all things weird and macabre. She also loves anything to do with fast cars, unhinged anti-heroes, and salt. When she isn't working or reading, you're likely to find her eating Indian food, playing board games, or hiding out somewhere dark and quiet, stuck down an internet rabbit hole. The easiest way to win her over is through cats and camels.