Travel across South America with the best movies about Ecuador. These Ecuadorian films are sure to transport you there and enhance your trip.
If you are looking for great Ecuadorian movies, this list is for you. Find coming-of-age dramas and thriller movies about Ecuador alongside documentaries and more somber tales.
Take road trips with friends, and watch as families reunite and grow. Many of these Ecuador-based films are a tad darker but also raise important dialogues.
So, let's travel across South America with the best Ecuadorian movies that will put you on the edge of your seat, teach you more, and make your heart swell.
Of course, 'best' is subjective, and we'd love to know your favorite movies filmed in Ecuador in the comments.
*Please know that since our readership is based largely in the U.S., we try to pick the best Ecuadorian films that are accessible and available in America or that you can add to your watchlist. Some are harder to find.
If you enjoy a good Ecuador film, don't miss our favorite books set across Ecuador too.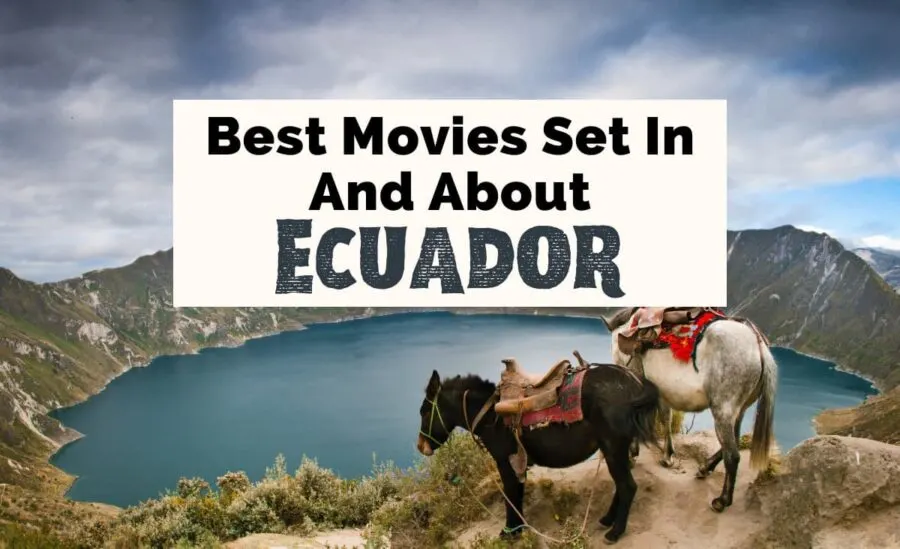 10 Best Movies About Ecuador
By Dagney McKinney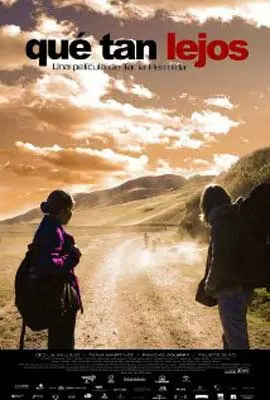 1. Qué tan lejos (2006)
Ecuadorian student Tristeza is determined to stop her summer boyfriend from marrying another woman. To do this, she needs to travel from her hometown of Quito to the city of Cuenca, where the wedding is to take place.
Fortunately, Spanish exchange student Esperanza also needs to get to Cuenca, so they decide to travel together. However, the bus they take gets blocked by protesters.
They decide to finish the journey by hitching rides in other people's cars. As the two women travel with various unique and interesting people, they begin to re-evaluate exactly what each of them wants from life.
This is one of the best road trip movies about Ecuador. Writer/director Tania Hermida shows both the good and the not-so-good sides of Ecuador in equal measure, but the two leads both have plenty of likabilities and their introspection is very relatable.
A poignant coming-of-age drama, Qué tan lejos is definitely a must-see for anyone interested in Ecuadorian movies.

Watch Qué tan lejos: Amazon | Read More On IMDb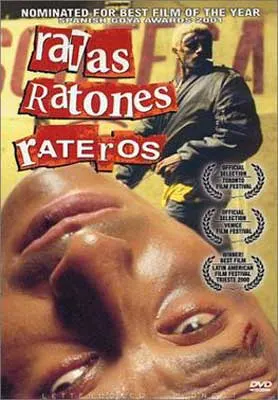 2. Ratas, Ratones, Rateros (1999)
With poverty-stricken Ecuador as a backdrop, Ratas, Ratones, Rateros ("Rats, Mice, Thieves") focuses on the life of young petty thief Salvador.
Stuck in a rut with an oppressive family and very few prospects, Salvador's world is turned upside down upon the arrival of his cousin Ángel.
Ángel is something of a black sheep in the family, having been a convicted criminal in the past and currently on the run due to a bounty on his head.
Needing a place to lay low, he enlists Salvador in some quick cash schemes. Salvador finds himself sinking further and further away from his regular life at military school and into a world of crime.
As he teeters on the edge of two worlds, even Salvador doesn't know which way he will fall.
This is a harrowing but rewarding tale of gangsters and the struggles of those who are trapped by their social circumstances with seemingly no way out.
One of the grittier movies about Ecuador, this film is a noteworthy debut from writer/director Sebastián Cordero.

Watch Ratas, Ratones, Rateros: Amazon | Read More On IMDb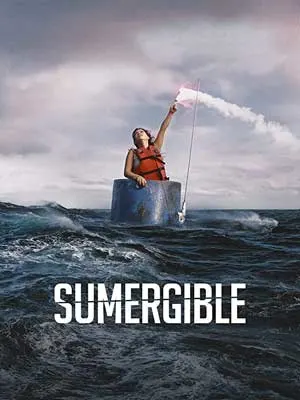 3. Sumergible (2020)
The plot of this intense drama takes place in such a claustrophobic environment it should come with a trigger warning.
While transporting cargo on their three-man submersible ship, Félix, Kleber, and Aquiles run into trouble when their craft suffers a mechanical failure.
In order to avoid sinking completely, they are forced to open their cargo in order to redistribute the weight – breaking a strict rule in doing so.
Unfortunately, opening the box they're transporting only brings up more problems, for inside the box they find a severely battered and beaten young woman, seemingly a part of their cargo.
Now that the already cramped three-person submersible has a fourth occupant, the tension builds as each person grapples with fear, panic, desire, and greed.
Writers Daniela Granja Nuñez and Alfredo León León (also the director) manage to get a lot from what could be considered to be a very minimalist setting.
Those who are uncomfortable with enclosed spaces, however, should be prepared for a tough viewing experience when trying out this Ecuador film.

Watch Sumergible: Amazon | Read More On IMDb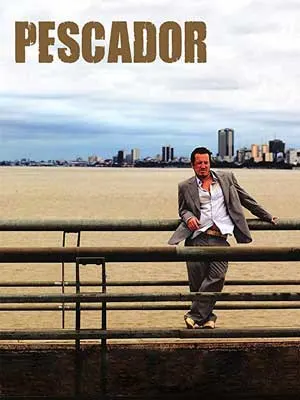 4. Pescador (2011)
In one of the most understated movies about Ecuador, Andrés Crespo gives a mesmerizing performance as Blanquito, a 30-year-old man who still lives with his mother in the fishing village of El Matal on the northern coast of Ecuador.
Without any passion for (or even knowledge of) fishing, Blanquito dreams of leaving his small, boring village behind and seeking out his estranged father.
One morning, Blanquito and some of the other fishermen find that large amounts of packets of cocaine have washed up on the shores of their local beach.
Seeing this as an opportunity, the fishermen choose to sell the packets back to the drug lords who lost them for a small fraction of their value for a quick profit.
But Blanquito decides instead to only sell a couple, and use the money to travel to Guayaquil. There, he can sell the rest of the drugs for much more and hopefully reunite with his father, who is a prominent figure in the city.
Enlisting the help of Lorna, a local Colombian woman who also has plans for the drug money, they set off with each hoping for a happy ending.

Watch Pescador: Amazon | Read More On IMDb
5. My Time Will Come (2006)
Through the lens of director Victor Arregui, the city of Quito is as much a character as the people that live and interact within it in his Ecuador film My Time Will Come.
Following a murder, a series of tragedies cause various characters to end up meeting each other in a morgue, where the main protagonist – the lonely Dr Arturo Fernandez – regularly works.
Due to his cold and distant lifestyle, Dr Fernandez often becomes emotionally invested in his cases, as a way to stay connected to people in a way that he can't be to the bodies that he examines.
This study of a man trying not to lose himself to an internal emptiness is touching and beautiful while being one of the darker Ecuadorian movies on this list.
The soundtrack is also noteworthy and adds extra layers to the narrative.

Watch My Time Will Come: Amazon | Read More On IMDb
6. With My Heart in Yambo (2011)
In 1988, María Fernanda Restrepo was 10 years old when she and her parents left the city of Quito for a few days, leaving her older brothers Carlos and Nene behind.
Upon their return, the two brothers were nowhere to be found. They had seemingly disappeared, and María and her parents would never see them again.
This powerful documentary is the story of the Restrepo family's refusal to give up on finding the truth about what happened to Carlos and Nene.
Written, directed, and narrated by María, this very personal project sees her dive into the underhand political activities and corruption that led to her brothers' disappearances.
Featuring interviews with those who profess innocence yet who may well have had direct involvement, this Ecuadorian documentary is a difficult watch, but definitely worthwhile, essential viewing.

Watch With My Heart in Yambo: Amazon | Read More On IMDb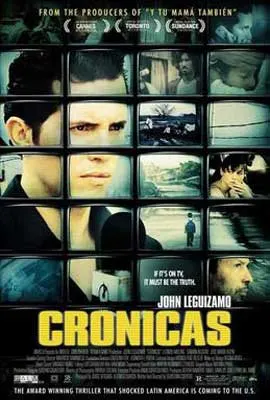 7. Crónicas (2004)
Tabloid journalist Manolo Bonilla travels from Miami to a village in rural Ecuador to investigate the rape and murder of children in the area.
While on the trail of the "Monster of Babahoyo" – the name given to the person responsible for these crimes – Bonilla witnesses a man suffer the wrath of mob justice following a car accident.
When attempting to interview the man, who is a traveling salesman, he confides to Bonilla that he has information regarding the Monster of Babahoyo. He will give this tip in return for Bonilla's help in securing his release.
But when the information turns out to be genuine, Bonilla's desire for personal prestige begins to cloud his moral judgment.
Co-produced by, among others, Guillermo del Toro and Alfonso Cuarón, it is clear that Crónicas covers a very dark subject, as Bonilla grapples with the internal battle of personal ambition versus journalistic integrity.
It comes as no surprise at all that this thriller is both gritty and ominous, and also one of the best movies about Ecuador.

Watch Crónicas: Amazon | Read More On IMDb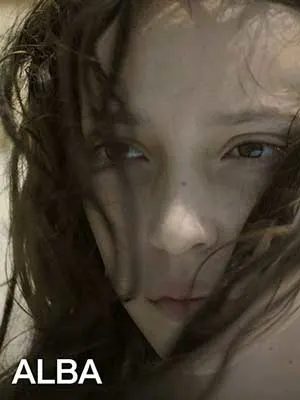 8. Alba (2016)
Alba is the story of a young girl under a lot of pressure trying to make sense of a difficult world.
At 11 years old, Alba already leads a restricted life. Her mother is very sick and requires constant hands-on care from her daughter. Alba even plays outside in silence so that her mother can get some proper rest.
When her mother takes a turn for the worse and has to be taken to hospital, Alba is sent to live with her estranged father, whom she has not seen since she was 3.
A shy and retiring man himself, the two find it difficult to form any connection. As he slowly reaches out to her, she must discover within herself how to reach back, and how to navigate growing up with so much uncertainty.
Ecuadorian films like this are beautiful things to discover. There is very little dialogue here, with many scenes working on the strength of the facial acting alone.
Fortunately, Ana Christina Barragán, who plays Alba, does an excellent job at such a young age.
Watch Alba: Amazon | Read More On IMDb
9. In the Name of the Girl (2011)
It is the summer of 1976, and 9-year-old Manuela, her younger brother Camilo, and their father are spending time with their grandparents, uncles, and cousins.
However, Manuela's father and her grandmother are having a heated dispute – specifically about her name.
Manuela's father is an atheist and a socialist and named her after himself. Manuela's grandmother, on the other hand, is a conservative Catholic and demands that she be named Dolores, the name that all first-borns of the family have been given for generations.
Initially on the side of her father, Manuela finds herself questioning everything she knew to be true once she encounters her grandmother's staunch ideology.
As she attempts to work through everything for herself, she makes another discovery: her "crazy" uncle, who has been living in their family's abandoned library.
While he goes about his self-appointed task of "liberating words," she attempts to make sense of her identity and find herself.
With plenty for children and adults alike to think about, this is one of the movies filmed in Ecuador that truly is for everyone.

Watch In the Name of the Girl: Read More On IMDb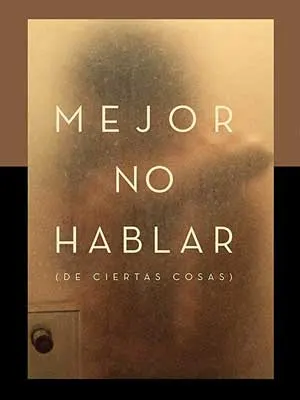 10. The Porcelain Horse (2012)
With an intimate portrait of Ecuadorian family life and dynamics, writer/director Javier Andrade gives us a story about how one negative act can snowball into a lifetime of regret.
Paco Chavez is leading a great life, according to himself. He gets plenty of drugs, and he can even still sleep with his former high school sweetheart, even though she's now married to another man.
But drugs aren't free, and Paco enlists his younger brother Luis to help him steal the porcelain horse that their parents own so that they can pawn it for more drug money.
While they're breaking into their parents' home, their father unexpectedly interrupts the burglary, and the consequences from that point prove to be devastating.

Watch The Porcelain Horse: Amazon | Read More On IMDb
Save Your Favorite Ecuadorian Movies For Later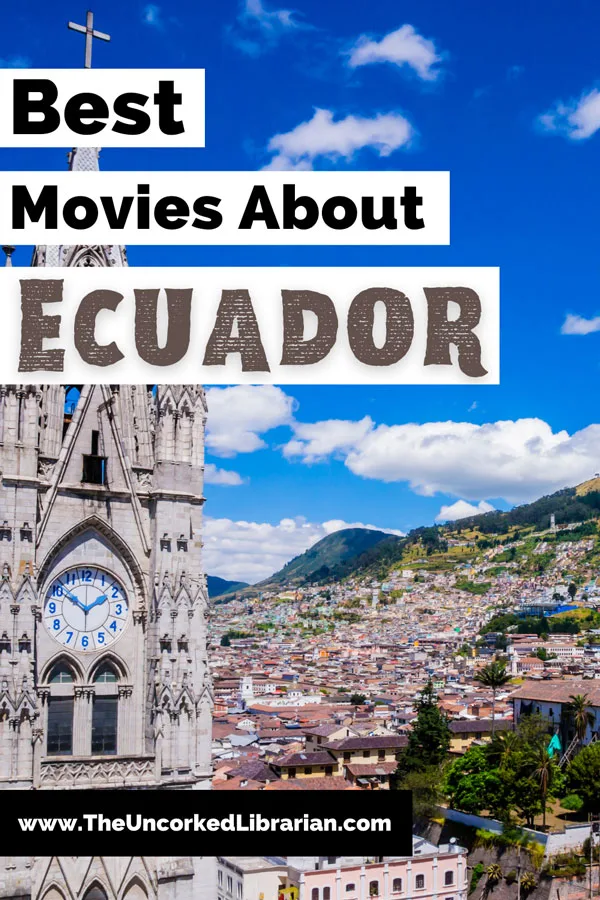 Watch your favorite movies filmed in Ecuador:
Express VPN – Using Virtual Private Networks (VPNs) allows you to view movies worldwide – and they help keep your information safe. Our writers couldn't have such diverse film reviews without a VPN.

Amazon Prime Video – Stream thousands of ad-free movies and TV series on demand with Prime Video.

Audible Plus: From Amazon, listen to Amazon Originals, podcasts, and audiobooks. They add new titles every week.
Thank you to TUL contributor, Dagney McKinney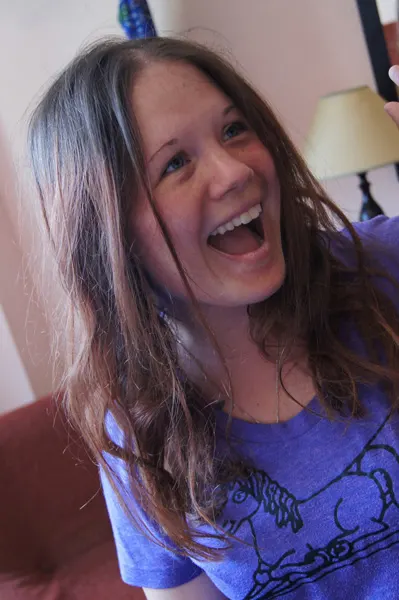 Dagney (pronouns: any) is a neurodivergent writer who loves all things macabre and weird. She likes outrageously spicy food, long walks through graveyards, and historical tangents. You'll most likely find her wandering around somewhere quiet or underground, buying salt, or whispering to camels.
What are your favorite Ecuadorian films?
What are the best movies about Ecuador that you love? Are there any Ecuador movies that you'd love to see on this list? Let us know in the comments.
You may also enjoy:
Ecuadorian Reading List
South American Movies
Best Brazilian Films

This movie list pairs well with the 2022 Uncorked Reading Challenge.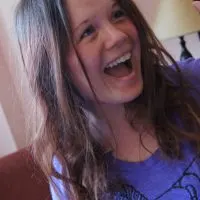 Dagney (pronouns: any) is a neurodivergent writer and book nerd who is drawn to all things weird and macabre. She also loves anything to do with fast cars, unhinged anti-heroes, and salt. When she isn't working or reading, you're likely to find her eating Indian food, playing board games, or hiding out somewhere dark and quiet, stuck down an internet rabbit hole. The easiest way to win her over is through cats and camels.