13 Important Books About Ecuador
Travel to South America with the best books about Ecuador. These Ecuadorian books are sure to teach you more and take you there.
If you are traveling to Ecuador via plane or armchair, which Ecuador books should you read before going?
Below, find translated Ecuadorian literature, short stories, thrillers, and fantasy books about Ecuador to transport you there.
Some will embark on a more ex-pat or tourist experience while others will share a dark history of oppression and exploitation of both the land and its inhabitants.
Many novels will talk about the meaning of home and family and a few will address social injustice, nationalism, and immigration.
On a lighter note, find more recently published books set in Ecuador that showcase the Galápagos Islands and take you on a magical ride through the circus and ancestry.
So, what are the best books on Ecuador to make you think, cry, and teach you more? Which Ecuadorian novels inspire travel there? Let's get started.
This book list is perfect for December 2022's Uncorked Reading Challenge theme. Be sure to check out these Ecuadorian films too.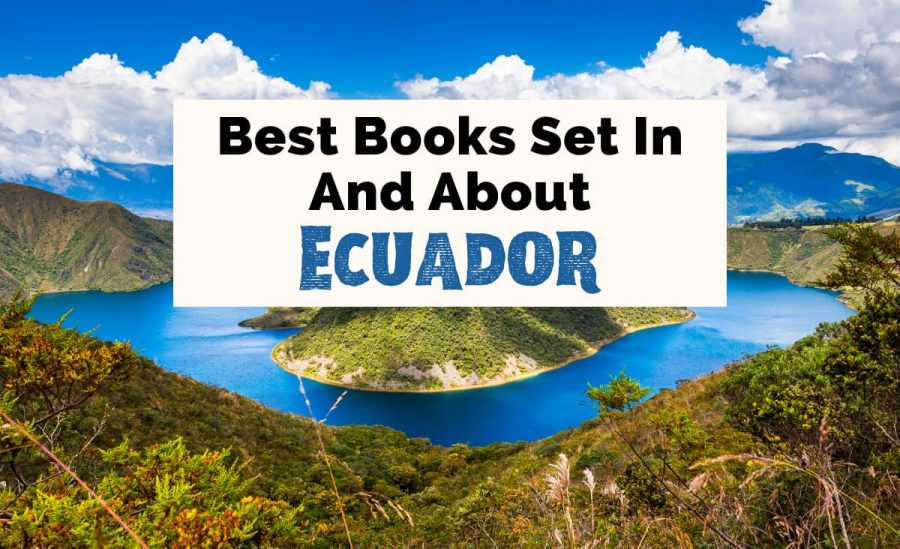 Grab your favorite Ecuador books here:
13 Best Books About Ecuador
By Dagney McKinney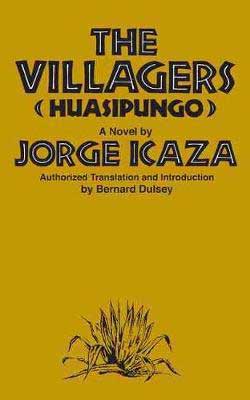 1. The Villagers by Jorge Icaza | Translated by Bernard Dulsey
When it was originally published in 1934, readers greeted Jorge Icaza's first novel with a mixture of shock, horror, and acclaim – and it's easy to see why.
This brutal story of human suffering, oppression, and exploitation follows the consequences of landowner Don Alfonso Pereira's actions. Pereira desires a new road built for easier oil drilling access.
For the construction of the road, Pereira enlists local Indian villagers as workers. He uses brute force, intimidation, and cruelty in order to maintain an appearance of power and authority.
As the villagers suffer from starvation, natural disaster, and, in some cases, sexual assault, the Indian people find themselves en route to extermination under the gaze of both their cruel landowner and an indifferent government.
The Villagers is widely considered one of the most important books about Ecuador as well as one of the most essential novels in modern Latin American literature.

Read The Villagers: Amazon | Goodreads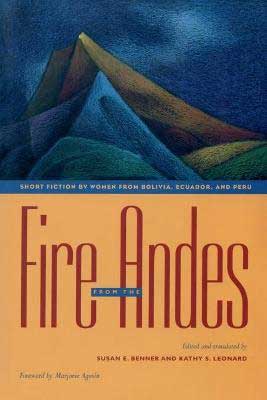 2. Fire from the Andes: Short Fiction by Women from Bolivia, Ecuador, and Peru | Edited and Translated by Susan E. Benner & Kathy S. Leonard
Encounter a collection of literature from 24 authors showcasing the experiences of South American women struggling against various forms of social injustice.
Many of the protagonists are put to the test, having to rely on their wisdom and guile to navigate difficult circumstances.
One story tells of a woman dealing with the news that her husband, the mayor, has been unfaithful.
In an exercise in magical realism titled "Wings for Dominga," the main character attempts to outwit the personification of Death.
In addition to the short stories themselves, Fire from the Andes comes with biographies of the authors.
These biographies provide a fuller understanding of and context for the experiences of the women, indigenous peoples, and other marginalized groups that provided the foundation of these works of fiction.

Read Fire from the Andes: Amazon | Goodreads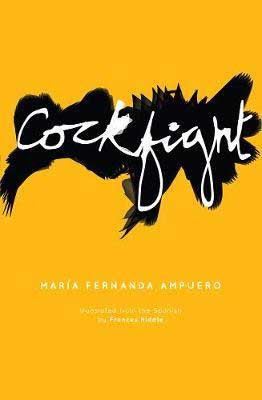 3. Cockfight by María Fernanda Ampuero | Translated by Frances Riddle
At the center of this short story collection, examine the concept of "the home" and how it can build or destroy a person.
With stories covering domestic violence, coming-of-age troubles, human trafficking, and anger masquerading as love, this is one of the Ecuadorian books on this list not to be taken lightly.
Author María Fernanda Ampuero shines a light on the harsh realities of Latin American domestic life.
She examines family relations, the patriarchy, religion, the class system, and plenty of other everyday norms in compelling and unflinching scrutiny. The prose strikes a balance between beauty and brutality.
It is clear to see why, on its release, Ampuero's book was named one of the 10 best fiction books of 2018 by New York Times en Español.

Read Cockfight: Amazon | Goodreads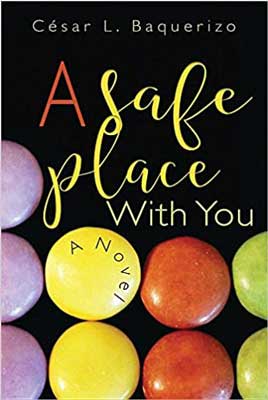 4. A Safe Place With You by César L. Baquerizo
Tomás is a young, recently out-to-his-family gay boy living in Guayaquil, Ecuador in the late '80s. During this time, homosexuality is still a criminal offense in the country and considered a mental illness by the WHO.
Throughout Ecuador, many are being sent to "rehabilitation" centers to be "cured." And this is exactly where Tomás' distraught family sends him following the suicide of a neighborhood kid who is also gay.
At the Grow And Live Normally clinic, Tomás meets and befriends other gay kids for the first time.
Tomás and his new group of friends support each other as they navigate the clinic and the bigotry of the world around them.
The friends discuss life, identity, religion, and love, fighting to be themselves both inside the clinic and outside.
Based on real events, A Safe Place With You is a moving Ecuadorian book about being yourself and being queer.

Read A Safe Place With You: Amazon | Goodreads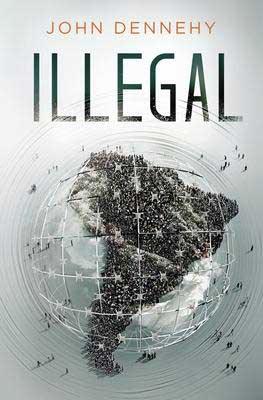 5. Illegal by John Dennehy
Following the 9/11 attacks in NYC, and then the re-election of George W. Bush, John Dennehy moved to Ecuador to escape the growing nationalism within the USA.
Young, naive and idealistic, John plans to teach English and see more of the world.
While in Ecuador he falls in love with Lucia, a young Ecuadorian woman, and gets caught up in a coup d'état.
But when his involvement results in an arrest and deportation from Ecuador, John is desperate to return to the place that feels most like home – and the woman he loves – in any way possible.
One of the best non-fiction books about Ecuador, Illegal deftly explores topics of privilege, illegal immigration, and nationalism.
John clearly loves Ecuador, and his descriptions of Ecuadorians and their country will also have you wanting to visit immediately.

Read Illegal: Amazon | Goodreads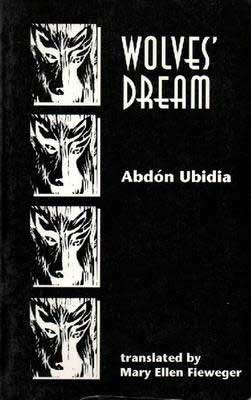 6. Wolves' Dream by Abdón Ubidia | Translated by Mary Ellen Fieweger
What starts out as a seemingly simple idea to rob a bank quickly spirals into an escalating waking nightmare from which there is no escape.
In 1980, at the tail end of the oil boom, five disparate and cautious characters come together to attempt a bank robbery in Ecuador's capital city of Quito.
Follow the Turk, the Cripple, the Maestro, Doc, and Sergio – the main protagonist – who came up with a plan that utilizes each team member's individual skills.
Sergio suffers from insomnia. Through his longing to recapture a sense of importance and dignity that he has lost during his monotonous tenure as a bank clerk, Sergio adopts the persona of the "wolf" of the title.
As well as getting detailed studies of each of the five members of the gang, Abdón Ubidia's vivid depiction of Quito makes the city become akin to a sixth character in the novel.
Wolves' Dream is one of the more evocative books about Ecuador on this list because of this.

Read Wolves' Dream: Amazon | Goodreads
7. Poso Wells by Gabriela Alemán | Translated by Dick Cluster
Ecuador books don't often combine as many genres like this one: Noir thriller, political satire, comedy … sci-fi?
Poso Wells covers an abundance of literary ground and has something for every type of reader, whether you are looking for the dramatic or surreal.
Journalist Gustavo Varas attends a political rally for one of the candidates in line for the presidency.
He is not the only one in attendance shocked when he and most of his entourage are engulfed in flames and are quickly reduced to ashes.
But, he is seemingly the only one who embarks on the trail of the one person on that stage who wasn't incinerated; someone who is now next in line for the presidency, and who has disappeared completely.
Perhaps his disappearance is connected to the similar cases of missing women that have been regularly occurring in the Poso Wells district?
The authorities seem to have been unconcerned with them up to now, so he'll just have to find out for himself.

Read Poso Wells: Amazon | Goodreads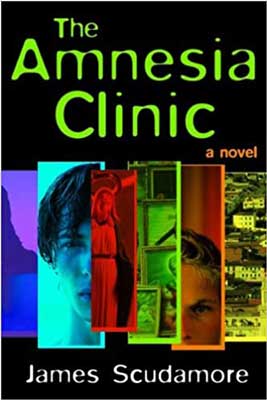 8. The Amnesia Clinic by James Scudamore
Anti (short for Anthony) is living the life of an ex-pat teenager with his ex-pat parents in their dull, ex-pat world. Fortunately for him, he has his classmate and friend Fabián.
Where Anti is English, Fabián is Ecuadorian. While Anti has boring parents, Fabián lives with his lively and eccentric Uncle Suarez.
Uncle Suarez loves to tell stories. Through his passion and skill, the two teenagers become swept up in the world of storytelling.
As they begin to communicate increasingly through stories, the line between reality and fiction grows vague and indistinct.
Eventually, they decide to embark on a quest to find an "Amnesia Clinic." But does this place actually exist, or is it just in their heads?
What follows is an odyssey of imagination as the boys travel across Ecuador in search of their goal, whether it's real or not.
The Amnesia Clinic is one of the more adventurous books set in Ecuador, with outlandish episodes involving, among other things, shrunken heads and decomposing whales along the way.

Read The Amnesia Clinic: Amazon | Goodreads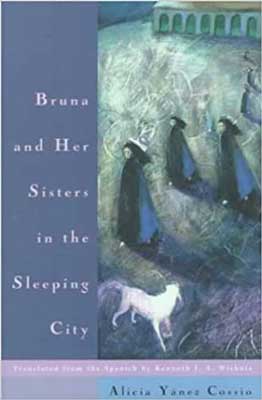 9. Bruna and Her Sisters in the Sleeping City by Alicia Yánez Cossío | Translated by Kenneth J.A. Wishnia
This is one of the best books about Ecuador that deals with cultural identity in a magical realism setting.
The story follows Bruna and the history of her family as they live in the mountains of northern Ecuador. As the generations pass, Bruna's family spend their time editing and adjusting their family tree.
They reshape the tree as they see necessary in an effort to "improve" it by making it less indigenously Ecuadorian and more European.
The theme of the loss of cultural identity of a family over the course of several generations runs strong here.
The setting is an excellent way to express the complex feelings brought on by societal pressure to erase seemingly "undesirable" personal history.
Alicia Yánez Cossio uses metaphor and poetic language to great effect to get her messages across.

Read Bruna and Her Sisters in the Sleeping City: Amazon | Goodreads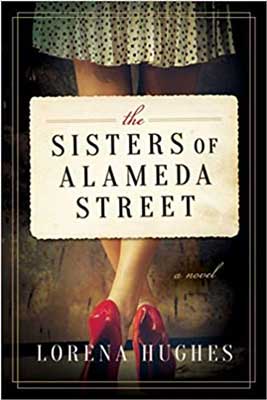 10. The Sisters of Alameda Street by Lorena Hughes
In 1960s Ecuador, Malena Sevilla is taken completely off guard when her father mysteriously commits suicide.
Her life is thrown into even more confusion when she receives a letter from her mother – signed "A" – whom she previously thought to be dead.
Traveling to the town of San Isidro to find her estranged and seemingly alive mother, Malena finds herself on Alameda Street.
Here, she must assume a false identity in order to work out which of four exceedingly different sisters – all of which have names that begin with an A – could be her mother.
With the prospects being a nightclub-owning widow, an introverted artist with a murdered cousin, a sickly woman with a forbidden lover, or a housewife with a mysterious past, Malena is in for quite the ride, whoever her mother turns out to be.
Books on Ecuador don't get much more soap opera-esque than this.

Read The Sisters of Alameda Street: Amazon | Goodreads
A few more books set in Ecuador from Christine of TUL: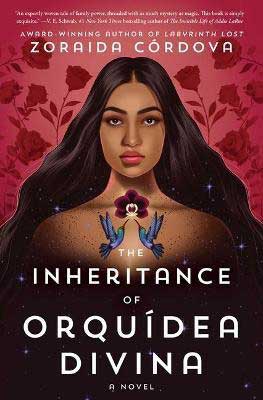 11. The Inheritance of Orquídea Divina by Zoraida Córdova
For fans of Isabel Allende, you might equally enjoy Zoraida Córdova. Unlike Allende, though, Córdova utilizes more modern/relevant diction, and she brilliantly intertwines poetic descriptions with a few appropriately placed curses.
Córdova's The Inheritance of Orquídea Divina is one of the most beautifully written books set in Ecuador. Orquídea's magic (and secrets) will captivate you.
The perfect blend of magical realism and fantasy, Orquídea Divina informs her mostly estranged family members that she is dying.
Inviting them to collect their inheritance, the Montoyas know very little about the eccentric and seemingly cold matriarch. Bizarre things happen to anything within her reach. Think Practical Magic.
For her entire life, Orquídea has remained hidden in a magically created and protected home in Four Rivers, running from someone or something deadly.
Upon her death, that force is free to stalk her family members, picking them off one by one.
Orquídea's descendants head to Ecuador as each of her gifts manifests. Córdova weaves us through the past, present, and future.
The Inheritance of Orquídea Divina will transport you to Ecuador and share powerful Latinx experiences. This witchy book is an homage to ancestry and will leave you absolutely spellbound.

Read The Inheritance of Orquídea Divina: Amazon | Goodreads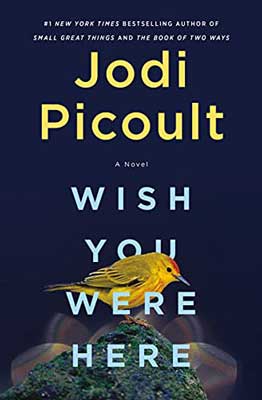 12. Wish You Were Here by Jodi Picoult
If you enjoy books set on islands, travel to the Galápagos. Unfortunately, the world is in the midst of a global pandemic.
We won't give away any spoilers in our summary, but this novel has a shocking twist. Equally, find an NYC-set story.
While Diana's surgical resident boyfriend Finn is battling the initial onset of coronavirus cases back in NYC, he convinces Diana to charge forward with their vacation to Ecuador. How long can this virus last after all?
Diana arrives just as Isabela Island shuts down to protect its residents. Trapped with even the hotels closed, a local grandmother adopts Diana.
Mind you, Diana doesn't speak the language. Nor does she have any extra cash.
Plus, with little to no internet and cell service, Diana can barely communicate with Finn — who is just now realizing the seriousness of this virus. She's also just another tourista and now she's miserable.
Guiltily falling into relaxing island life and getting to know the locals, including a young woman who self-harms, Diana reevaluates her current Type A life plan.
Although she has the job of her dreams in Sotheby's competitive art scene, Diana is no longer sure about the kind of lover, daughter, and career-driven woman she wishes to be.
For books set in Ecuador, Wish You Were Here will enlighten you about the effects of tourism, good and bad.
True to Picoult, she also won't skirt around pandemic 'politics,' its effects on hospitals and staff, and mask-wearing.
You go, girl! At the same time, Picoult addresses themes of mental health, families, and the importance of science.
Lastly, Picoult promises to transport you to the Galápagos Islands. Swim with the sea lions and spy flamingos in pink lagoons.

Read Wish You Were Here: Amazon | Goodreads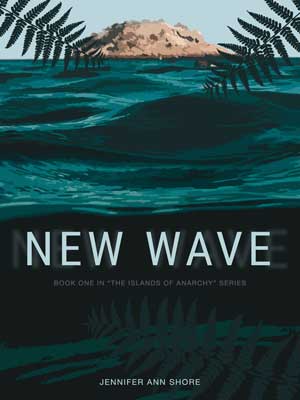 13. New Wave By Jennifer Ann Shore
If you are looking for indie books set in Ecuador, Jennifer Ann Shore has a dystopian and feminist YA book series for you, The Islands Of Anarchy.
New Wave is the first in the series and is set loosely in the Galápagos Islands. Enter a world of poverty and famine while those in power thrive just like the Capitol of The Hunger Games.
Those in control divide Society into sectors laid out across islands. Each island and its people perform specific societal roles.
Trapped in a world that she loves but equally despises, Mol attempts to hawk her deceased mother's necklace to buy food and is caught. Mol becomes a prisoner and key player in a revolution.
In a twist, though, Mol also falls for the man who helped create and control this unjust system. Watch as Mol builds relationships, falters, and learns how to fight like a warrior with her words and weapons.
Find an uplifting story of courage that deeply resonates with all that we need to fix in modern-day society.

Read New Wave: Amazon | Goodreads | Book Review
Save Your Favorite Books Set In Ecuador For Later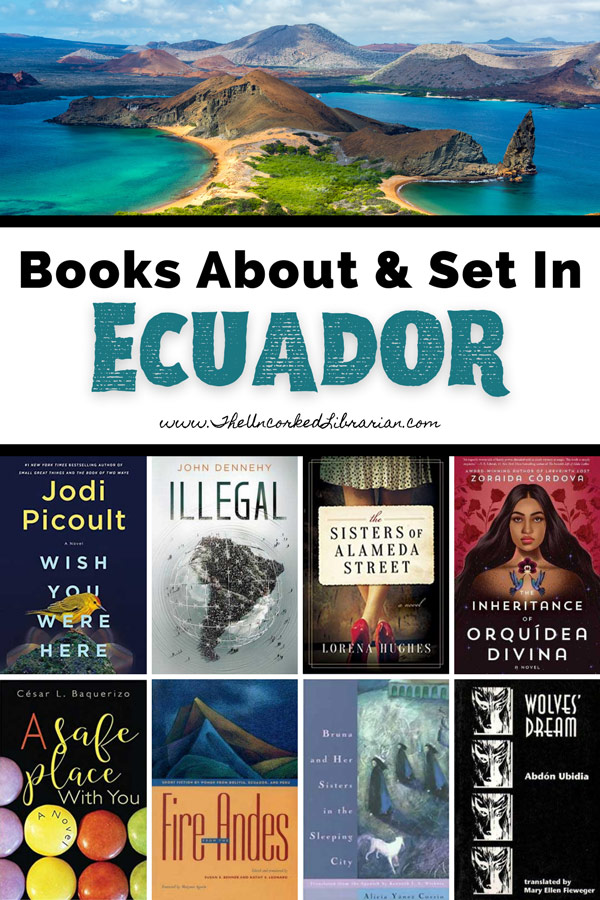 Grab your favorite books on Ecuador here:
Thank you to TUL contributor, Dagney McKinney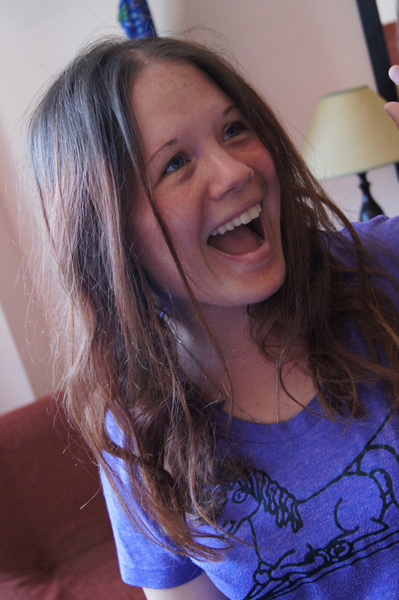 Dagney (pronouns: any) is a neurodivergent writer who loves all things macabre and weird. She likes outrageously spicy food, long walks through graveyards, and historical tangents. You'll most likely find her wandering around somewhere quiet or underground, buying salt, or whispering to camels.
What are your favorite Ecuadorian books?
Which books set in Ecuador have you read? Are there any more you recommend or want to read? Let us know in the comments.
Where To Head Next:
Best Movies Set In Ecuador
Brazilian Books
Books Across South America
Books Around The World
This post is originally part of our 2022 Uncorked Reading Challenge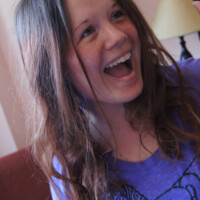 Dagney (pronouns: any) is a neurodivergent writer and book nerd who is drawn to all things weird and macabre. She also loves anything to do with fast cars, unhinged anti-heroes, and salt. When she isn't working or reading, you're likely to find her eating Indian food, playing board games, or hiding out somewhere dark and quiet, stuck down an internet rabbit hole. The easiest way to win her over is through cats and camels.