16 Best Books About Ukraine
Explore the best books about Ukraine to teach you more and introduce you to some of Ukraine's fantastic authors.
Are you looking to learn more about Ukraine?
Below, we are sharing the best books about Ukraine's history, culture, and literature, including books set in, from, and about this European country.
Meet new Ukrainian authors, and explore translated Ukrainian books – although please note that some sequels do not yet have an English translation.
Along with more serious Ukraine books, find fantastical stories, science fiction novels, and historical fiction from our favorite authors.
Plus, explore the Baltics, Finland, and more!
So, keep reading for the best books on Ukraine – and be sure to let us know the ones that have made you laugh, cry, and think more deeply in the comments. Let's get started!
Read more books set in Europe.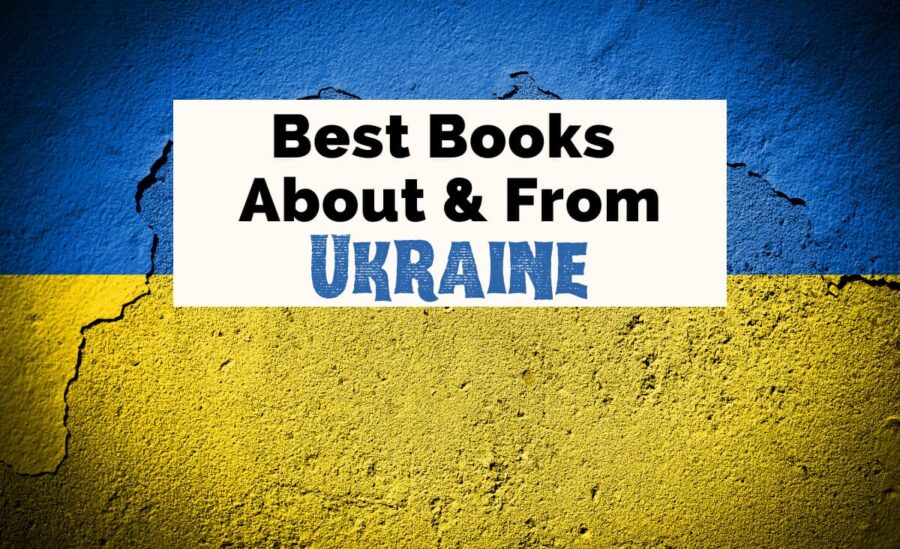 Grab the best Ukraine books here:
16 Strong Books About Ukraine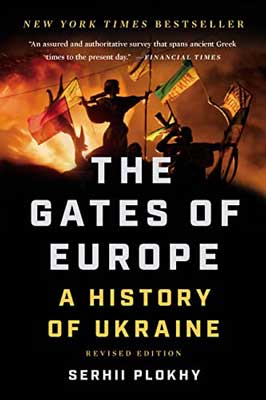 The Gates of Europe by Serhii Plokhy
With its unique geographical position, Ukraine has held a pivotal spot in the landscape of Europe for thousands of years.
Situated at the "gates of Europe," Ukraine has always been both of strategic importance and a valuable place for resources.
Because of this, many outside nations have attempted to control it, leading to numerous battles, conflicts, and wars throughout its history.
By taking this narrative angle, award-winning historian Serhii Plokhy attempts to discuss and understand the current conflict that Ukraine faces today.
From the time of Herodotus through the Romans, Ottomans, and the Soviet Union, Plokhy gives an authoritative account of Ukraine's struggle to remain a sovereign nation against would-be conquerors from all sides.
By understanding Ukraine's past, Plokhy argues, we can understand its present and, perhaps, its future as well.
This is one of the most comprehensive books about Ukraine history to be released in recent times.
While this is often considered his most essential Ukraine book, Serhii Plokhy has written multiple books about Ukraine, including one about Chernobyl and the fall of the Soviet Union.

Read The Gates of Europe: Amazon | Goodreads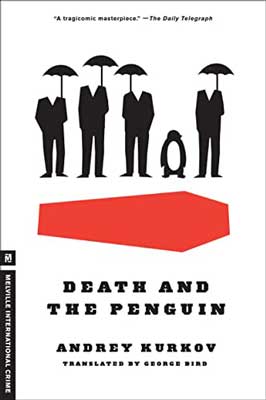 Death and the Penguin by Andrey Kurkov
Translated into English by George Bird
Viktor is an aspiring writer living in post-Soviet Kyiv with his pet penguin, Misha, and struggling to find meaningful work.
One day Viktor is hired to write the obituaries of noteworthy people for a local newspaper.
But the odd thing about these obituaries is that they're for people who haven't yet died. Until one day one of the people he's written about actually dies.
Suddenly Viktor's life becomes increasingly more surreal as we are introduced to an eclectic cast of characters. But Viktor is just along for the ride – and trying to do right by Misha.
Death and the Penguin is definitely one of the most unusual Ukrainian books.
But for anyone who loves satire, winter reads, crime novels, and penguins, it's sure to be a fun time – and potentially a new favorite!
Andrey Kurkov is one of the most famous Ukrainian authors and his works are widely available in English.
If you love Death and the Penguin, you should check out some of his other books, including the sequel, Penguin Lost, and Grey Bees.

Read Death and the Penguin: Amazon | Goodreads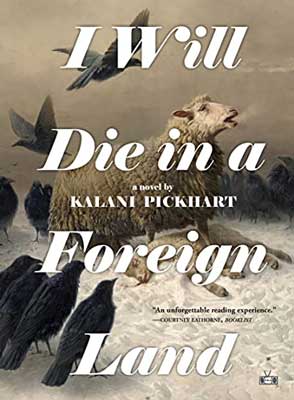 I Will Die in a Foreign Land by Kalani Pickhart
Over the course of a long Ukrainian winter, four people's lives are forever changed.
Set against the backdrop of the 2014 Ukrainian revolution – which led to Russia's annexation of Crimea – I Will Die in a Foreign Land follows our protagonists as their lives begin to intertwine.
A former KGB spy climbs atop a burned-out bus to play the piano in Independence Square.
An engineer from Pripyat lives in Kyiv, working to come to terms with his wife's death.
A spirited young activist uses her passion to harden her resolve against persecution, and a Ukrainian-American doctor struggles in a makeshift medical facility.
With narrative devices that incorporate multiple voices, folkloric tales, news reports, and historical notes, author Kalani Pickhart's novel provides a fresh take on a very recent seismic political event from Ukraine's past.
This is an interesting fictional addition for those looking for books on Ukraine and Crimea's separation.

Read I Will Die in a Foreign Land: Amazon | Goodreads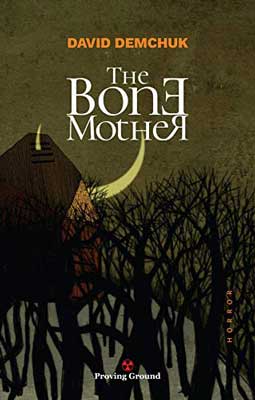 The Bone Mother by David Demchuk
Cleverly mixing history with fantasy and folklore-inspired horror, this unsettling novel focuses on the inhabitants of three neighboring villages on the Ukrainian/Romanian border at the outbreak of World War II.
As famine approaches, forcing people into horrific acts just to stay alive, mythical creatures also find themselves under threat.
Their danger comes not from a lack of food, but in the form of the Night Police – a ruthless organization that will stop at nothing to eradicate them.
While vampires, ghosts, sirens, and witches congregate in order to avoid extermination, they share their stories – each more grisly and terrifying than the last.
Mixing fairytale legends, magical realism, and prominent figures of Slavic mythology, The Bone Mother presents a menagerie of monsters to the reader in all their chilling glory, while adding a compelling narrative that ties the proceedings together.
Find even more great books for witch lovers and vampire seekers.

Read The Bone Mother: Amazon | Goodreads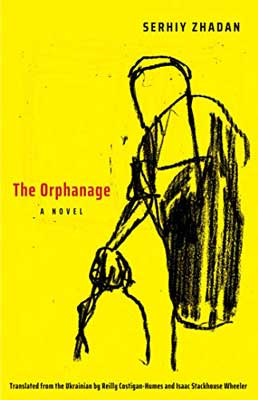 The Orphanage by Serhiy Zhadan
Translated into English by Reilly Costigan-Humes and Isaac Stackhouse Wheeler
Set amidst the beginning of the Russia-Ukraine conflict of the mid-2010s, author Serhiy Zhadan's novel has become even more relevant in recent times.
When an incursion of soldiers invades and attacks a neighboring city, 35-year-old Ukrainian teacher Pasha must venture behind enemy lines to rescue his nephew Sasha from the orphanage where he lives.
From having to cross shifting borders to making unusual and uneasy alliances with strangers, Pasha's journey becomes increasingly brutal and fraught with danger.
Is Sasha ok? Will he manage to find him? And if he achieves this feat, just how will he get him home?
Described by some as A Farewell To Arms meets The Road, Ukraine books rarely get as seemingly apocalyptic whilst still being based on true events like this one.
Heartbreaking, overwhelming, and harrowing, The Orphanage is tough yet essential reading for anyone interested in books about Ukraine.
Serhiy Zhadan is one of the most loved contemporary Ukrainian writers and is a must if you are interested in better understanding modern-day Ukraine through literature.

Read The Orphanage: Amazon | Goodreads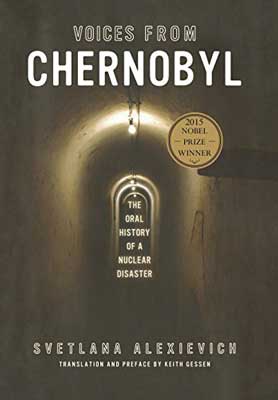 Voices from Chernobyl: The Oral History of a Nuclear Disaster by Svetlana Alexievich
Translated by Keith Gessen
In 1986, the No. 4 reactor in the Chernobyl Nuclear Power Plant failed, resulting in a mass radiation leak that killed 30 people within 3 months and altered the lives of every Ukrainian.
As the name suggests, Voices from Chernobyl is a collection of true stories as told by survivors of the Chernobyl disaster.
The book was one of the main inspirations behind the heart-wrenching TV show, Chernobyl, and several of the plot lines in the show are taken directly from these stories.
If you are interested in non-fiction Ukraine books that focus on Chernobyl, this one is a must.
Svetlana Alexievich is a popular Belarusian author who has written several excellent oral history books about Soviet-era history.

Read Voices from Chernobyl: Amazon | Goodreads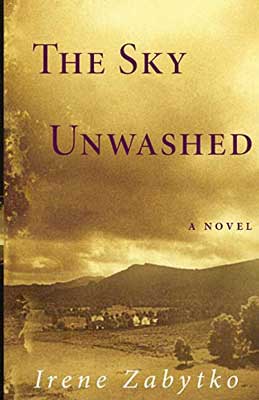 The Sky Unwashed by Irene Zabytko
If you are interested in Ukraine books about Chernobyl but prefer reading fiction, The Sky Unwashed is my top recommendation.
The book is set in the aftermath of the Chernobyl disaster and follows Marusia Petrenko and her family who live near the power plant. Marusia's son also works at Chernobyl.
Following the failure of Reactor No. 4, everyone in the vicinity is eventually evacuated and told they can never return.
But Marusia – and many others – refuse to stay away. Less than a year later, Marusia returns home against government orders.
She is soon joined by several other women from the village. This is the only home they've ever known, and they feel too old to start over, regardless of the dangers.
Together these stubborn elderly women do their best to rebuild their lives and the irrevocably damaged community.
The Sky Unwashed is a tragic story about loss, endurance, and the meaning of home.

Read The Sky Unwashed: Amazon | Goodreads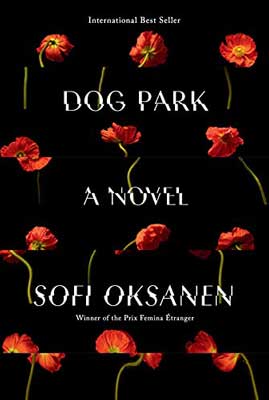 Dog Park by Sofi Oksanen
Helsinki, 2016: a woman sits on a bench in a dog park, seemingly reading a book. In reality, she is watching a nearby family playing together.
The woman, Olenka, is surprised when another woman sits down on her bench – a woman she recognizes.
She doesn't yet know it, but that woman is here to ruin Olenka's life. Which is only fair, since Olenka ruined hers.
As the family continues to play, Olenka waits, dreading what is to come. But for now, at least, they are just two people sitting in a dog park.
Moving between modern-day Finland and the immediate post-Soviet period of Ukraine, this is an unflinching exploration of the harsh realities of what it means to give up your children to the rich.
Dog Park is written with a broken narrative spread across different periods of time, forcing the reader to have to piece things together themselves, which might be off-putting for some.
But if you like your Ukraine books to have something of a puzzle element, this is the next novel for you.
Sofi Oksanen is a Finnish-Estonian author. Her books Purge and When the Doves Disappeared are two of my favorite Baltic books.

Read Dog Park: Amazon | Goodreads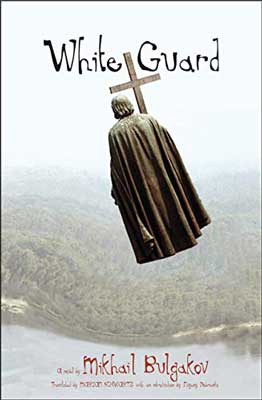 The White Guard by Mikhail Bulgakov
Translated into English by Michael Glenny
At the beginning of the 20th century, Russia underwent a seismic shift in its political and social landscape.
With the Russian Revolution tearing down and reshaping centuries of well-established monarchy, we are shown the lives of the Turbin family.
Author Mikhail Bulgakov pulls no punches as we watch the Turbins struggle against the collapse of everything they know and understand.
Can this once-wealthy Kyiv family come to terms with a new regime?
By using the Turbin family as a focus, The White Guard takes the more original position of examining the effects of the Russian Revolution on the middle-class – as opposed to putting the spotlight on the more popular working-class viewpoint.
Mikhail Bulgakov is often thought of as one of the classic Russian authors but was in fact born in Kyiv.
His two most famous books are The Master and Margarita (which is set partially in Russia and is one of the most surreal books about cats), and his satirical novella Heart of a Dog, a critique on eugenics disguised as a bizarre book about dogs.

Read The White Guard: Amazon | Goodreads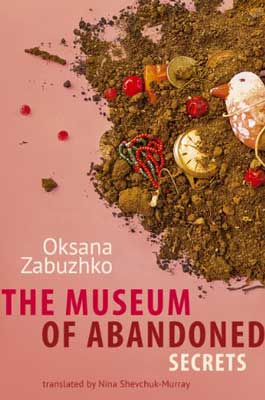 The Museum of Abandoned Secrets by Oksana Zabuzhko
Translated into English by Nina Shevchuk-Murray
During her research into a new story, journalist Daryna Hoshchynska finds a photograph of Olena Dovgan, a freedom fighter killed by Stalin's secret police.
Intrigued, she begins to look into the life of this extraordinary person.
In the process, she discovers details that lead her on a different path – a path of blood, betrayal, idealism, and loyalty.
What marks The Museum of Abandoned Secrets out as one of the more unique books on Ukraine on this list is its cerebral style.
In this multigenerational saga spanning six decades of Ukrainian history, each of the chapters (or "halls" as they are called) covers a different period and is told from new characters' perspectives.
This modernist style might be alienating to some, especially combined with the novel's length. Buckle up, because this is a long one.
At around 800 pages, The Museum of Abandoned Secrets is one of the longest books about Ukraine on this list, but it's worth it if you're interested in Ukrainian history.

Read The Museum of Abandoned Secrets: Amazon | Goodreads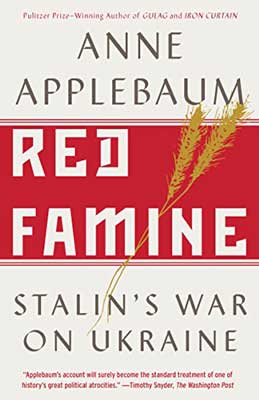 Red Famine by Anne Applebaum
The Holodomor (or Great Famine) lasted from 1932-'33 and was one of the most devastating periods in Ukrainian history. It was also one of the worst genocides in history.
During this time, Ukrainians were systematically denied food by the USSR government, and over 4 million people died of starvation.
In Red Famine, Polish-American journalist Anne Applebaum sets out to better understand just what led to the Holodomor and the long-term effects.
For those interested in books about Ukraine history, Red Famine is essential reading.
It is the most comprehensive book on the genocide, drawing on extensive interviews and research, including declassified testimonies from survivors and archival footage.

Read Red Famine: Amazon | Goodreads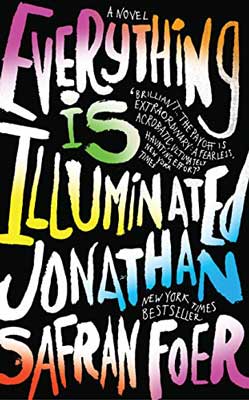 Everything is Illuminated by Jonathan Safran Foer
Jonathan has arrived in Ukraine on a mission: he has a tattered old photograph, and he's going to find the woman who saved his grandfather from the Nazis fifty years ago.
Unfortunately, there's one thing that seems set to hold him back in his endeavor: his companions for the journey.
First of all, there's Alexander Perchov, the Ukrainian translator with his consistent butchering of the English language.
Then there's the old man, who may not be as "blind" as you would be led to believe.
And, with them both is Sammy Davis Jr., Junior, who won't be too much help seeing as he's a dog.
Together, they embark on a quixotic journey in search of their goal.
You can be sure that this journey will change them all forever.
With deliberately dense prose and the main protagonist named after the author (but who isn't the author), Everything is Illuminated is one of the most postmodern books about Ukraine on this list.

Read Everything is Illuminated: Amazon | Goodreads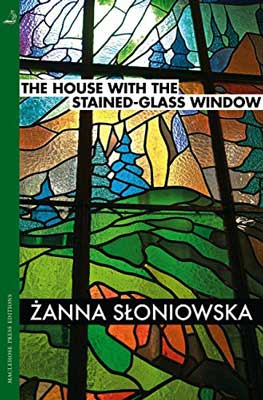 The House with the Stained-Glass Window by Żanna Słoniowska
Translated into English by Antonia Lloyd-Jones
Marianna was a beloved opera singer and activist. She was shot during a protest against Russian occupation and has now become a martyr.
She leaves behind her eleven-year old-daughter, who is our unnamed narrator.
Spanning decades, The House with the Stained-Glass Window tells the story of our narrator, her mother (Marianna), grandmother, and great-grandmother.
Lviv itself also becomes an important character in the book – its own tumultuous history mirroring that of these four strong women who inhabit it.
This is a lyrical Polish book about Ukrainian history as told through the lens of one family of independent women.

Read The House with the Stained-Glass Window: Amazon | Goodreads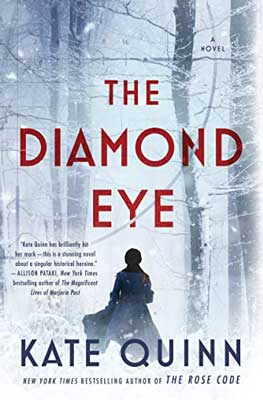 The Diamond Eye by Kate Quinn
Based on a true story, The Diamond Eye is the extraordinary account of the life of Lyudmila Pavlichenko, a bookish history student turned deadly WWII sniper.
Having been conscripted into the military to help fight off the Nazi invasion force, Lyudmila's success with her rifle brings her to legendary status as she reaches her 300th confirmed kill.
She receives the nickname Lady Death.
Sent to the United States on a goodwill tour, Lyudmila finds friendship with two unlikely people – a silent fellow sniper and the First Lady, Eleanor Roosevelt.
But even this is threatened by the reappearance of an old enemy, and she is soon embroiled in another deadly game.
Has Lady Death finally met her match?
Kate Quinn is the author of several popular WWII historical fiction novels, as well as several Ancient Rome books.
As with her WWII novels, The Diamond Eye focuses on kick-ass women in history that are often forgotten in history lessons.
The Diamond Eye was also one of our most-anticipated new books of 2022.

Read The Diamond Eye by Kate Quinn: Amazon | Goodreads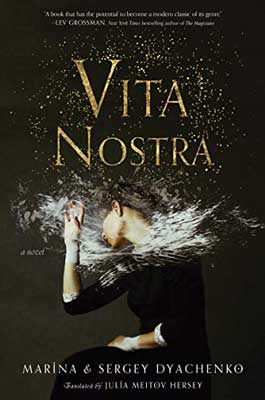 Vita Nostra by Marina Dyachenko and Sergey Dyachenko
Translated into English by Julia Meitov Hersey
While on holiday with her mother, young Sasha finds herself the subject of unwanted attention from a mysterious man.
When she confronts him, she finds that he has an offer for her.
If she completes a series of strange tasks, she is rewarded with strange coins. With these, she is able to buy herself entry into the Institute of Special Technologies.
Here, her education is about to take a dramatic and nightmarish turn … for the better.
While not explicitly set in Ukraine, Vita Nostra was written by a Ukrainian couple (but originally published in Russian) and is perfect for readers of urban fantasy and magical realism.
Ukrainian books like this are the intelligent, unsettling versions of what most other fantastical dark academia novels should be.
Vita Nostra contains a huge amount of creativity as well as interesting takes on the nature of reality, philosophy, and existence.
But don't let that lofty claim put you off – it's still very engaging and entertaining.
One word of caution: while Vita Nostra works as a standalone novel, it is the first part of a series. Sadly, so far, it is the only one that has been translated into English.
So if it leaves you wanting more, you may have to learn another language to continue. We also recommend Vita Nostra as an audiobook, especially if you enjoy fantasy stories.

Read Vita Nostra: Amazon | Goodreads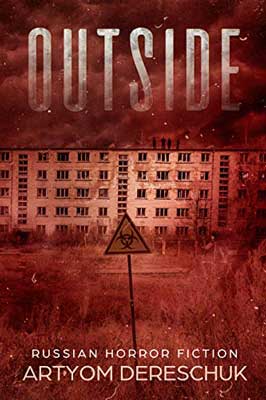 OUTSIDE: A Horror Novel Set in a Small Russian Town by Artyom Dereschuk
Artyom Dereschuk is a Ukrainian author writing in English but living in Russia – where most of his books are set.
However, he writes some of the most unique indie horror books, so I have to include him!
In OUTSIDE, Yuri is a young Russian man living in a Soviet-era apartment block that he inherited. He is one of the few young people in the building and feels like an outsider.
One day Yuri and the rest of the inhabitants wake up to discover that the doors of their building have been welded shut – from the inside. And outside there seem to be giant, hungry creatures.
But who welded the door shut – and why?
This unsettling novel explores social issues in post-Soviet Russia and is perfect for horror fans looking for Ukrainian books.
Artyom Dereschuk's book Matryoshka is also a great pick for anyone who loves books set in hotels or haunted house books (well, haunted hotels).

Read OUTSIDE: Amazon | Goodreads
More Must-Read Books On Ukraine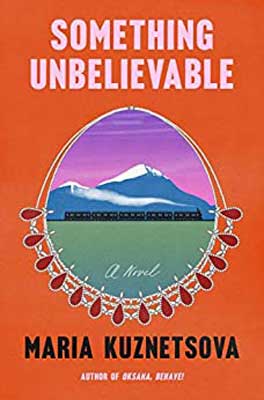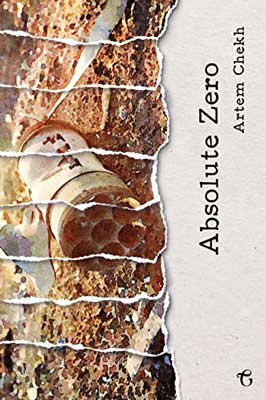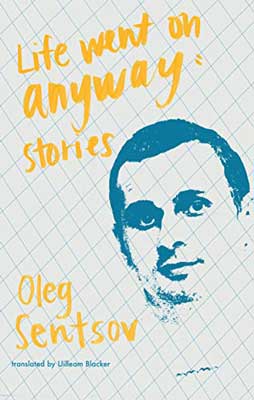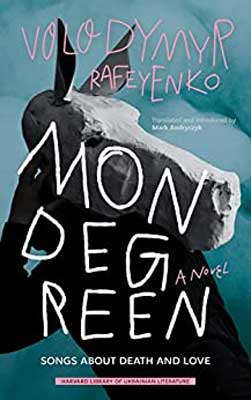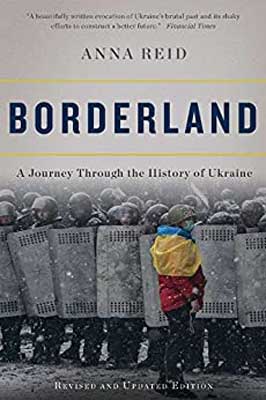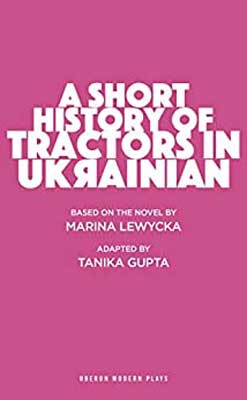 Save Your Favorite Ukrainian Books For Later: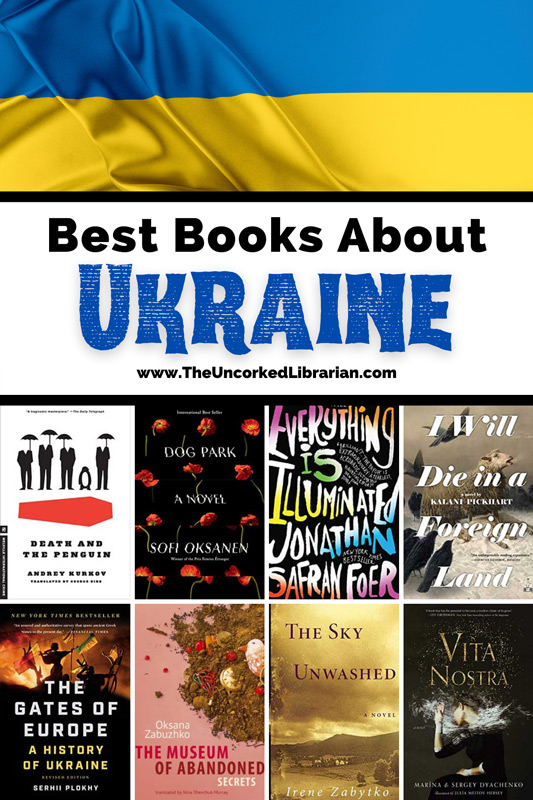 Grab the best books on Ukraine here:
Which books about Ukraine's history do you recommend?
What are your favorite Ukrainian books? How about authors?
Which books about Ukraine have taught you more? Let us know in the comments.
You may also enjoy: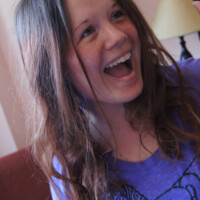 Dagney (pronouns: any) is a neurodivergent writer and book nerd who is drawn to all things weird and macabre. She also loves anything to do with fast cars, unhinged anti-heroes, and salt. When she isn't working or reading, you're likely to find her eating Indian food, playing board games, or hiding out somewhere dark and quiet, stuck down an internet rabbit hole. The easiest way to win her over is through cats and camels.