14 Best Books About Chernobyl For History Seekers
Explore the tragic history of the Chernobyl nuclear disaster through these haunting and insightful fiction and nonfiction books about Chernobyl.
The Chernobyl disaster, occurring on April 26, 1986, was a devastating nuclear accident at the Chernobyl Nuclear Power Plant in Pripyat, Ukraine.
Caused by a reactor explosion and fire, large amounts of radioactive materials contaminated the environment – including where everyday people and animals lived and worked. This release caused widespread health and environmental consequences.
It goes without saying that the Chernobyl disaster was one of the most catastrophic events of the 20th century, and afterward, there was much criticism to be had.
Below, find the best books about Chernobyl. Each offers a comprehensive exploration chronicling the haunting details of the disaster while providing insight into its aftermath.
Witness the impact on the environment along with human stories of resilience, survival, corruption, and heroism.
Find interviews, first-hand accounts, in-depth research, and fictionalized novels that discuss politics and ways to avoid a future disaster.
Note, though, that this is not easy or light reading. Many of these books may be triggering. We've included a few for younger readers too. Let's get started.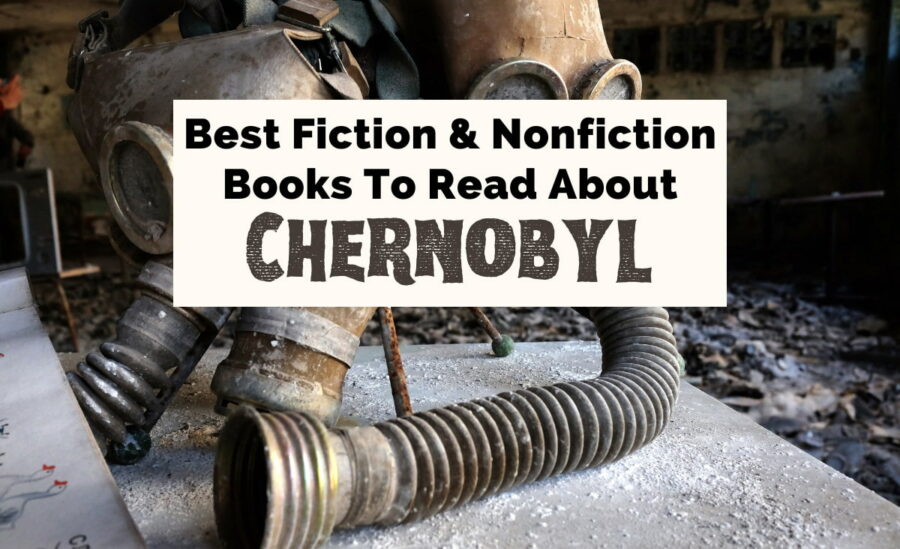 Best Nonfiction Books About Chernobyl
If we had to pick the three top nonfiction books about the Chernobyl disaster to start with, we'd suggest:
Voices from Chernobyl: The Oral History of a Nuclear Disaster by Svetlana Alexievich, which the HBO series is based on; winner of the Nobel Prize in Literature.
Chernobyl: The History of a Nuclear Catastrophe by Serhii Plokhy; from a Chernobyl survivor and the New York Times bestselling author.
Midnight in Chernobyl: The Untold Story of the World's Greatest Nuclear Disaster by Adam Higginbotham; an award-winning and highly recognized "best book," including New York Times Best Book of the Year, Time Best Book of the Year, 2020 Andrew Carnegie Medals for Excellence Winner, and NPR's Best Books of 2019.
Voices from Chernobyl: The Oral History of a Nuclear Disaster by Svetlana Alexievich
​​Journalist, Nobel Prize winner, and author Svetlana Alexievich was living in Minsk – the capital of modern-day Belarus – at the time of the Chernobyl disaster on the morning of April 26th, 1986.
Like many of those who would live and suffer through history's worst nuclear disaster, she had no idea what the scale of the event would be, or how much of a lasting effect it would have.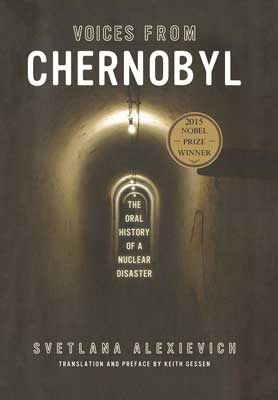 During a period of 10 years following the disaster, Alexievich interviewed over five hundred people who were directly or indirectly involved and/or affected by the aftermath.
The fruits of her powerful investigation have been collected together to form Voices from Chernobyl, possibly the most personal oral history of a nuclear catastrophe ever written.
This literal historical narrative includes direct transcripts of conversations with first responders, politicians, Soviet officials, physicists, firefighters, and friends and family of all of the above.
Voices from Chernobyl is powerful, devastating, and one of the best books about Chernobyl you can find.
There are particularly difficult passages, including sections from Ludmilla Ignatenko, wife of fireman Vasily Ignatenko, who describes her husband's deterioration under the spectral horrors of radiation poisoning.
Many of these horrific firsthand accounts would go on to influence the writers of the 2019 HBO miniseries Chernobyl.
Read Voices from Chernobyl: Amazon | Goodreads
Chernobyl: The History of a Nuclear Catastrophe by Serhii Plokhy
With scrupulous analysis and an eye for detail, author Serhii Plokhy digs into all aspects of the Chernobyl power plant catastrophe – one of the twentieth century's greatest disasters.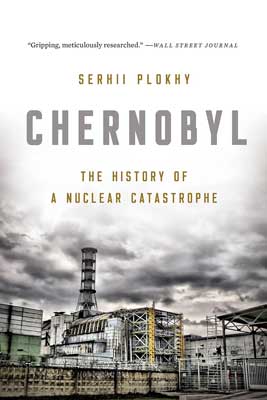 From hours of interviews and investigation, Plokhy delivers the dramatic stories of the soldiers, firefighters, scientists, and civilians who helped.
Many of these people would later suffer and perish from lethal radiation exposure.
With a deep understanding of Soviet culture seen in many of Plokhy's books, his approach to discussing Chernobyl cuts to the core of the underlying issue.
Plokhy's Chernobyl book argues that the disaster that occurred on that fateful night in the early hours of April 26th, 1986 was not a freak accident but was instead a crisis waiting to happen.
His discussion of the aftermath extends from the immediate response to the long cleanup that followed, including the tension of people who knew there had been a cover-up regarding the severity.
Well-paced and researched, this is one of the best books about Chernobyl and its legacy.
Read Chernobyl: Amazon | Goodreads
Midnight in Chernobyl: The Untold Story of the World's Greatest Nuclear Disaster by Adam Higginbotham
If you're looking for books about Chernobyl that read with the style and rhythm of a thriller, Midnight in Chernobyl from author and journalist Adam Higginbotham is for you.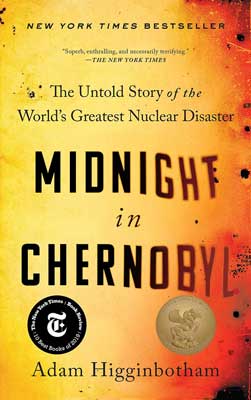 Mr. Higginbotham draws together information gathered from numerous interviews, letters, recently declassified archives, and unpublished memoirs.
The outcome is an almost nail-biting account of history's worst nuclear disaster, considered by some to be the first English-language version of events that is close to the truth.
With so many differing depictions of the Chernobyl nuclear power plant disaster, it can be difficult to understand the real story of the accident, especially when dealing with complex scientific processes.
But, Higginbotham does a great job of keeping things clear and easy to follow.
Midnight in Chernobyl also provides an upfront if bleak overview of what can – and may yet still will, in the face of climate change – happen when humans try to force the natural world into submission.
Read Midnight in Chernobyl: Amazon | Goodreads
Manual for Survival: An Environmental History of the Chernobyl Disaster by Kate Brown
Unlike many of the other books on Chernobyl, author Kate Brown's investigative angle does not go into the causes of the nuclear accident, or how the initial explosion came about.
She instead focuses on the immediate and long-term aftermath, such as the radioactive fallout that devastated huge areas of Ukraine and Belarus, and the various coverup attempts.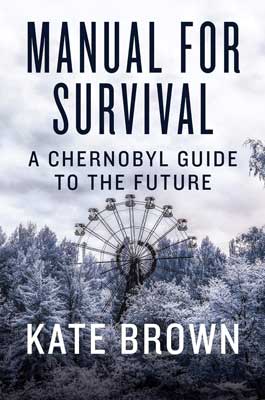 Brown asks the questions: why haven't we learned from the Chernobyl disaster? Why are we continuing with practices in this potentially dangerous technology as if it hadn't happened?
What makes Manual for Survival one of the most gripping books about the Chernobyl disaster is the parallels it draws between the Soviet government and the rest of the world.
With something of a vested interest in the possibility of nuclear power, government officials in places like France, the US, and other Western countries also downplayed its potential perils.
Backed up by a decade of archival research, this is a bleak, finger-pointing book. It may not have seen much of the light of day if it had come out before the fall of the Soviet Union.
Discover even more books that will teach you about Ukraine's history and culture.
Read Manual for Survival: Amazon | Goodreads
The Truth About Chernobyl by Grigori Medvedev
The author of this chilling Chernobyl book, Grigori Medvedev, was deputy chief engineer for reactor number 1 at the Chernobyl nuclear plant while it was under construction.
As such, he has a unique and direct insight into the events that culminated in what became known as the world's worst nuclear disaster.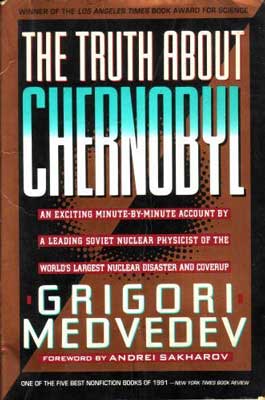 Combining extensive firsthand testimony and his own detailed knowledge of the components of the Chernobyl nuclear reactor cores, Medvedev provides a scientific blow-by-blow account of the incident.
This is one of the most personal books about Chernobyl, as Medvedev writes in first person, bringing the reader into the heart of this historical event.
From the decisions that led to the accident, up to the end of the evacuation, this is an astounding case study of bureaucratic incompetence and malpractice.
Read The Truth About Chernobyl: Amazon | Goodreads
Chernobyl's Wild Kingdom: Life in the Dead Zone by Rebecca L. Johnson
One of the best books about Chernobyl on this list – albeit the shortest – author Rebecca L. Johnson examines the natural phenomena that exist in the irradiated areas surrounding Chernobyl.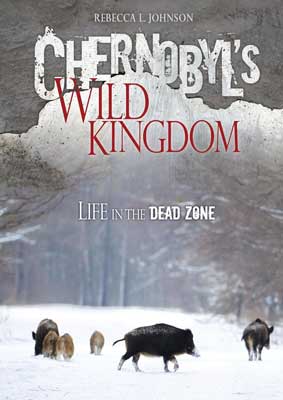 Scientists believed in the immediate aftermath of the Chernobyl catastrophe that there would only be a vast, barren wasteland left behind, in which nothing could live.
However, today there are numerous animals, insects, plants, and trees to be found in the so-called "dead zone." But they do all have one thing in common: they're all radioactive.
Chernobyl's Wild Kingdom is a short read, but readers can learn about the interesting research being conducted into one of the most unique "natural" environments on Earth.
Read Chernobyl's Wild Kingdom: Amazon | Goodreads
Zones of Exclusion: Pripyat and Chernobyl by Robert Polidori
A lot of people interested in the Chernobyl nuclear disaster have never set foot in the area. And with good reason; the Exclusion Zone was established in order to prevent people from being exposed to dangerously high radiation levels.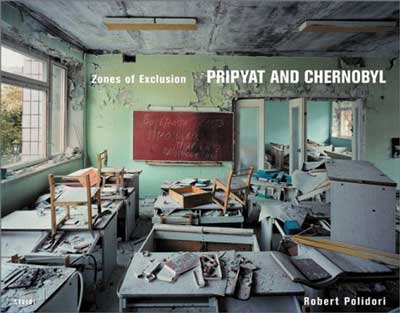 But it is possible to gain entry and survive, and in May 2001, photographer Robert Polidori took his camera to Chernobyl to photograph the site and its surrounding areas.
Collected in this pricy Chernobyl book are highly detailed, large-print pictures of his excursion.
Polidori photographed everything from the abandoned housing blocks, schools, and nurseries to the lines of abandoned military vehicles used in the cleanup effort.
He even takes you inside the nuclear power station, into the control room of reactor number 4, where technicians saw the nuclear energy levels and pushed the doomed emergency shutdown button.
This is one of the best books about Chernobyl for anyone who wants to see what it's like in the Exclusion Zone without having to put yourself in danger.
Read Zones of Exclusion: Amazon | Goodreads
More Nonfiction Books About The Chernobyl Disaster To Read:
Fiction Books About Chernobyl
Find fiction novels for both adults and younger readers that help illuminate the Chernobyl disaster. These books promise to incorporate history and humanity with detailed and heartfelt storytelling.
The Sky Unwashed by Irene Zabytko
Often the best books about Chernobyl focus on those directly involved in the tragedy, or on the environment, and for good reason. But Irene Zabytko's unique Chernobyl novel instead looks at what effect the disaster had on the local communities, and specifically, the elderly.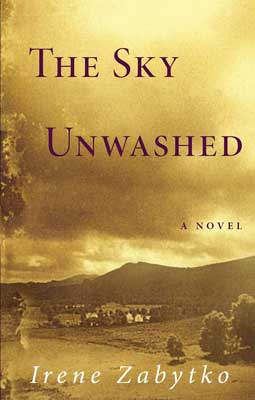 Marusia Petrenko has lived in the rural town of Starylis her entire life. It's all she knows.
Her family, like most of the families of Starylis, have lived here for generations, and it is where she raised her own family.
So, when they hear that the nuclear reactor in nearby Chernobyl has malfunctioned and everyone is being evacuated, Marusia refuses to leave – until she is forced to do so.
But just a year after the world's worst nuclear disaster, with radioactive material still present, and against the government's orders, Marusia and several other older women return to Starylis.
After all, this is their home; they would rather die on this land than never return. So they begin the long struggle of trying to rebuild life in Starylis.
Read The Sky Unwashed: Amazon | Goodreads
Wolves Eat Dogs by Martin Cruz Smith
Wolves Eat Dogs sees the return of the melancholic, analytical detective Arkady Renko, as he heads once again into danger and mystery.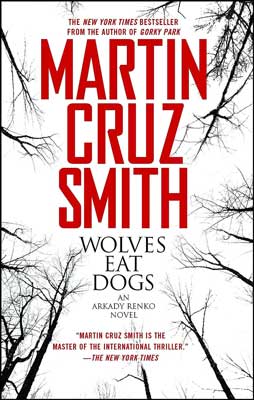 In this episode, Renko is investigating the apparent suicide of a billionaire businessman, whose death he thinks is suspicious.
The deceased in question was a former physicist who made his money following the chaos of the collapse of the Soviet Union.
A few weeks later, the successor of the dead man's company is himself found murdered in a cemetery in Chernobyl, Ukraine.
To solve the case, Renko must travel into the Exclusion Zone – a place of scavengers, distrustful locals, corrupt militia, and wild animals.
If you enjoy gritty, clever detective fiction, this could be one of the best books on the Chernobyl disaster for you.
Read Wolves Eat Dogs: Amazon | Goodreads
The Boy from Reactor 4 by Orest Stelmach
The Boy from Reactor 4 is one of the best books about Chernobyl for readers who want to learn a bit about history (and hockey) with a compelling mystery thrown in.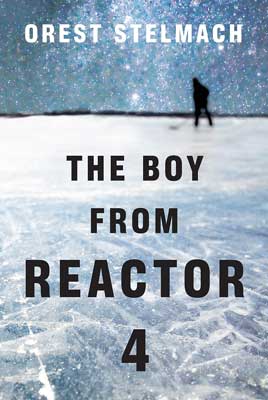 Nadia Tesla's dad died when she was 13. She doesn't know much about his life before that.
When a stranger claims to be an old friend of her dad, she agrees to meet him – only to see him shot in front of her.
Propelled by a cryptic message that the man manages to get out before dying, Nadia heads to her father's native Ukraine.
In Ukraine, she finds herself in Chernobyl where she meets Adam, a hockey player with a secret that could get them both killed.
With its incredibly short chapters and evocative descriptions, you won't be able to put down The Boy from Reactor 4.
Read The Boy from Reactor 4: Amazon | Goodreads
Take The Uncorked Reading Challenge!
Travel around the world with our Uncorked Reading Challenge. Never be late to the party with unique new book releases. Get the latest movie and book lists straight to your inbox.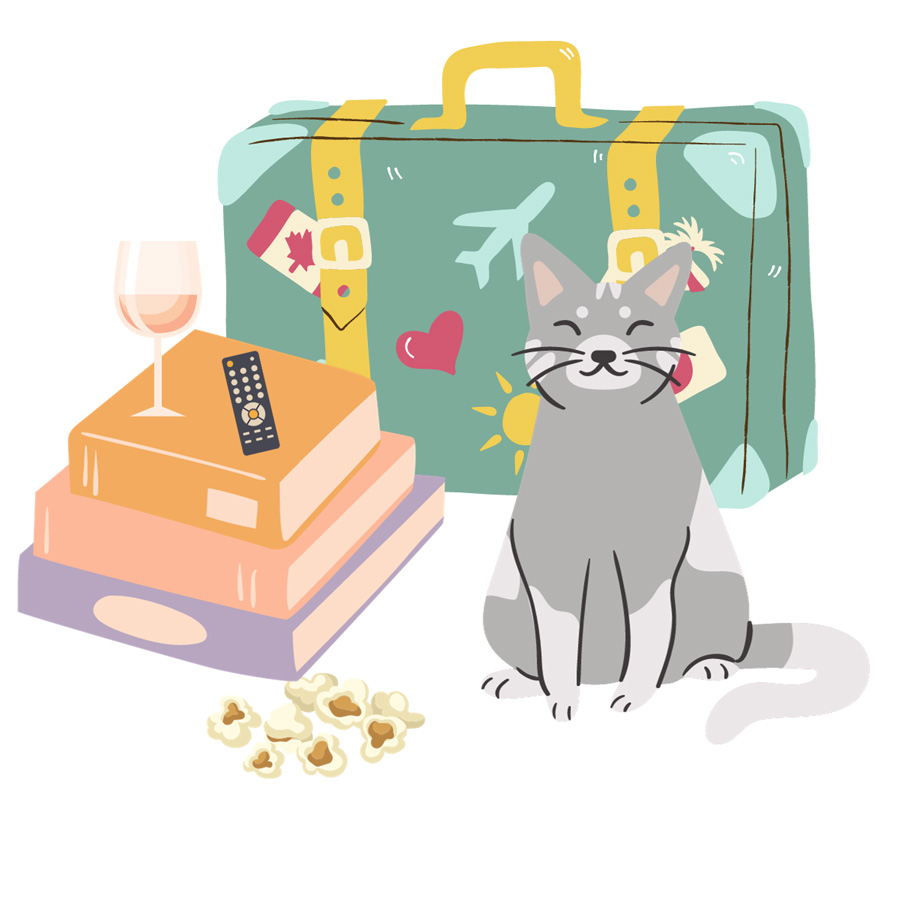 Chernobyl by Frederik Pohl
Written just one year after the 1986 Chernobyl disaster, Chernobyl by author Frederik Pohl marks the first time someone had written a novel about the incident.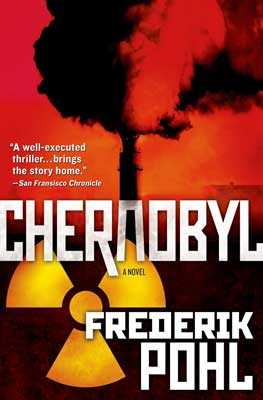 With cooperation from many people inside the USSR, and access to technical information that adds a high level of authenticity, this is one of the most important books about Chernobyl.
While being a story of fictional characters, this contemporary novel contains an enormous amount of detail and technical accuracy which helps to keep the reader grounded.
The narrative never becomes bogged down in unnecessary jargon, however.
Pohl's background as a science fiction writer means he has the skill to tell the story in a fluid, natural way, with plenty of good characterization.
If you want a dramatic story based on real events, that adds an extra level of social context, this is one of the best.
Read Chernobyl: Amazon | Goodreads
Dogs of the Deadlands by Anthony McGowan
Told from the point of view of the animals left behind, this is one of the best fiction books about Chernobyl for a different perspective on the tragedy.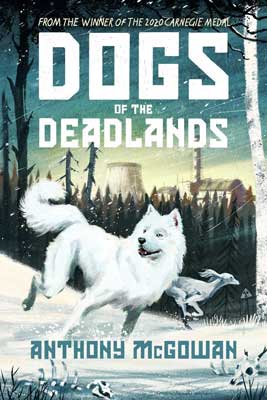 When disaster struck at the Chernobyl nuclear plant, all of the people in the surrounding areas were evacuated.
Unfortunately, they were prevented from bringing along any animals, including beloved pets.
This is exactly how puppies Misha and Bratan find themselves alone in the world, learning to survive and fend for themselves. Stronger, crueler creatures might be lurking in the surrounding woods.
Dogs of the Deadlands is a great book for younger audiences to learn about the Chernobyl tragedy.
However, be mindful that this isn't the easiest read as it is full of some relatively gruesome fights and animal peril.
Discover even more books about dogs across the world.
Read Dogs of the Deadlands: Amazon | Goodreads
Atomic Anna by Rachel Barenbaum
Atomic Anna is a time-traveling historical science fiction novel following three brilliant women across multiple decades.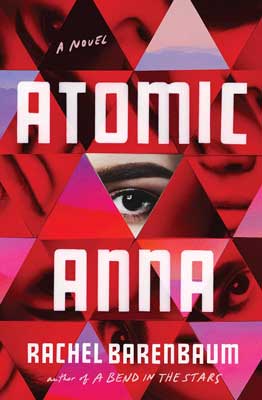 Fans of family drama and time manipulation hijinks will have lots to enjoy in one of the most original books about the Chernobyl disaster ever written.
Early one morning in April 1986, the Chernobyl nuclear reactor explodes.
At the same time, while safely asleep in her bed in another part of the Soviet Union, nuclear physicist Anna Berkova is suddenly and inexplicably transported through time and space.
Traveling between multiple points in time, Anna finds her estranged daughter Molly in the 1960s, her granddaughter Raisa in the 80s, and then Molly again in 1992, although this time she's been shot dead.
Should she try to alter history in order to prevent certain tragedies?
Read Atomic Anna: Amazon | Goodreads
Radiant Girl by Andrea White
One of the best books about Chernobyl for younger audiences, Radiant Girl is a heartbreaking coming-of-age story infused with a hint of Ukrainian folklore.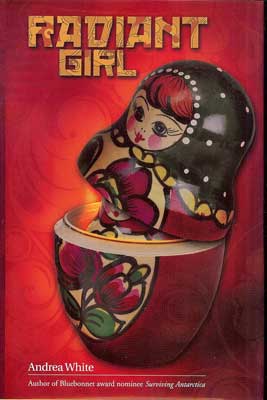 Katya is a happy child living in the Northern Ukrainian village of Yanov, located near the famous Chernobyl nuclear plant where her dad works.
She believes Chernobyl is a magical world and can't hide her curiosity about it from her dad, who assures her it is safe.
But on her 11th birthday, everything changes when a stranger in the woods tells Katya that an explosion will change her world forever.
This young adult historical novel reads more like a myth as it explores the shifting politics of Ukraine, as well as the changes that come with getting older amidst tragedy.
Read Radiant Girl: Amazon | Goodreads
Grab the top books and movies here:
Save This Reading List For Later: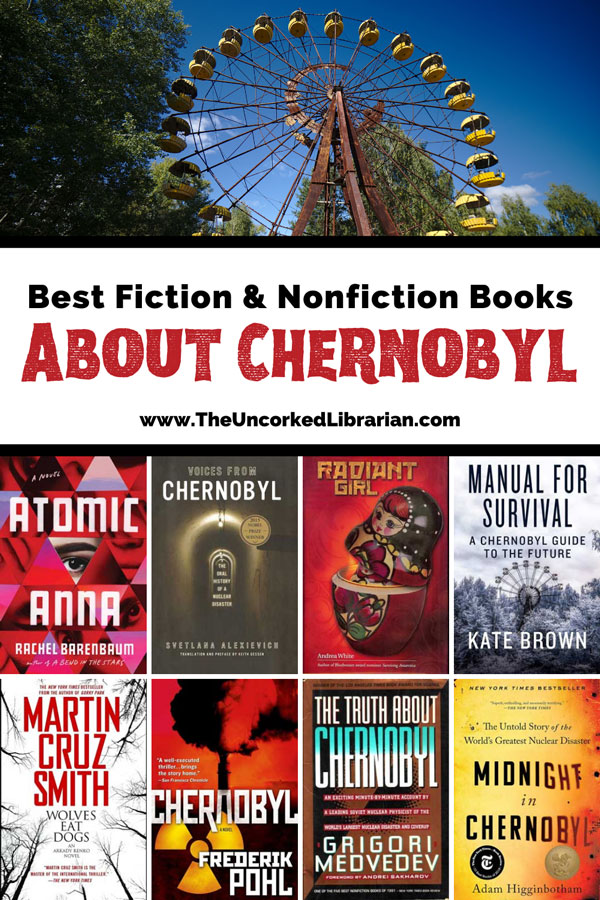 More Resources On The Chernobyl Disaster
Do you have more compelling recommendations for books about the Chernobyl disaster? Let us know in the comments. And, find even more book lists set across Europe.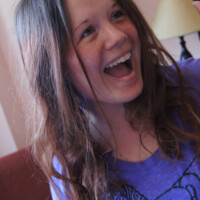 Dagney (pronouns: any) is a neurodivergent writer and book nerd who is drawn to all things weird and macabre. She also loves anything to do with fast cars, unhinged anti-heroes, and salt. When she isn't working or reading, you're likely to find her eating Indian food, playing board games, or hiding out somewhere dark and quiet, stuck down an internet rabbit hole. The easiest way to win her over is through cats and camels.