16 Gripping Books About Poland
Travel across Europe with the best books about Poland to teach you more and take you there.
If you are planning a trip to Europe or are hoping to travel there via armchair, these fiction and nonfiction books on Poland offer a great introduction to the country.
Below, explore anguishing and powerful books about Polish history, including events during World War 2, the rise and fall of communism, and Soviet occupation.
Then, find books about Poland for adults and teens that have more surreal and fantastical elements. There are murder mysteries, thrillers, and classic retellings.
So, what are the best books on Poland to add to your reading list? Don't forget to tell us your favorites in the comments. Let's get started!
If you love these books, you might enjoy these Polish movies.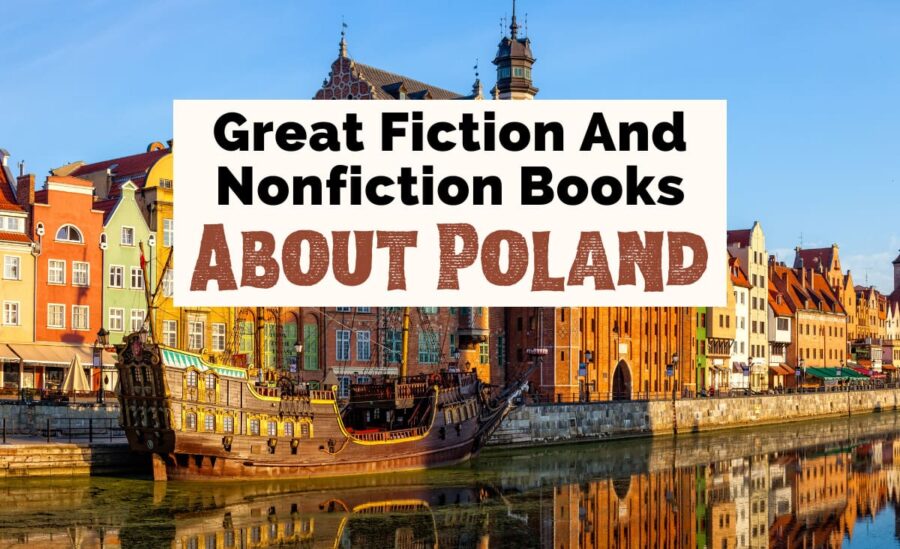 Grab the best books on Poland here:
16 Best Books About Poland
By Dagney McKinney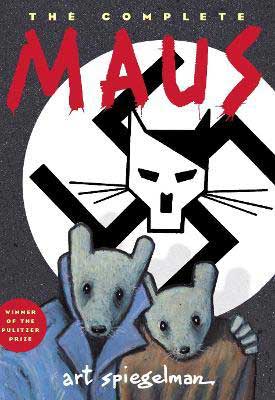 Maus by Art Spiegelman
Originally published as a serial from 1980 to 1991, Maus depicts the recollections of Vladek Spiegelman as told to his son Art (the author and artist).
While interviewing his father, Art learns of Vladek's experiences as a Polish Jew during World War II, including how he managed to survive the Holocaust.
With the Jews depicted as mice and the Germans as cats, the atmosphere and the stakes are immediately evident.
As Vladek recounts moments of utter horror and despair, his son Art finds that he might have more difficulty coming to terms with what he hears than he thought.
As one of the most internationally renowned books about Poland ever written, Maus is an unflinching, powerful, and important teen graphic novel that uses a simple yet evocative animal-based allegory to better convey its message and themes.
Maus is – so far – the only graphic novel to have won a Pulitzer Prize, and is one of the more popular choices for Holocaust books for high school and middle school.

Read Maus: Amazon | Goodreads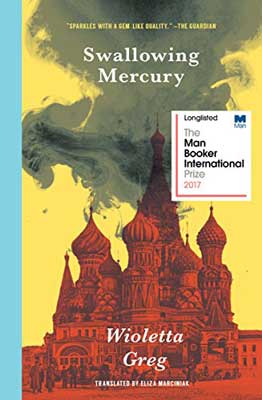 Swallowing Mercury by Wioletta Greg, translated by Eliza Marciniak
Born into a rural life under the occasional influence of late 20th-century communism, Wiola lives a quiet life in a community full of religious and superstitious practices.
As locals cross themselves at junctions and tie red strings around babies' wrists to ward off evil spirits, Wiola observes the townsfolk and attempts to process their strange activities.
But as she approaches adolescence, things that appeared commonplace and normal start to seem unusual.
Suddenly, things she has taken for granted are revealed to be abnormal, and seemingly everyone in the village of Hektary turns out to have a dark secret.
With only her innate resourcefulness to help her cope, will Wiola find her outlook forever changed by the shocking actions of her neighbors?
This lyrical and vivid semi-autobiographical novel provides a snapshot into a less talked about portion of former soviet life.
Where most books about Polish history tend to cover World War II, Swallowing Mercury instead gives the reader a vibrant taste of the calmer side of 20th century Poland.

Read Swallowing Mercury: Amazon | Goodreads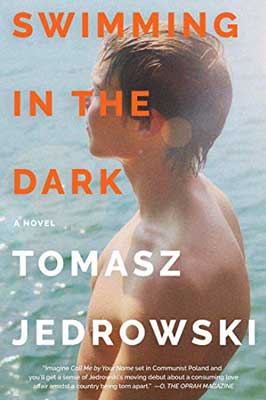 Swimming in the Dark by Tomasz Jedrowski
For a few weeks in the summer of 1980, disillusioned Ludwik Glowacki manages to find happiness in the form of the charismatic and carefree Janusz.
Bonding over literature banned by the state, the two young men spend their time camping in the countryside and falling in love.
However, once they both return to Warsaw, the combined pressures of the religious and political communities ensure that their relationship cannot be public knowledge, and the two begin to drift apart.
Janusz rises through the ranks of the political system and into a powerful position in the ministry, while Ludwik grapples with protesting as food prices rise.
With communism gradually falling apart around them, the two seem destined to be kept from each other.
This is a beautiful queer love story set against the backdrop of 1980s Warsaw and one of the best books on Poland to show the struggles of wanting to be with someone when the world seems set against it.

Read Swimming in the Dark: Amazon | Goodreads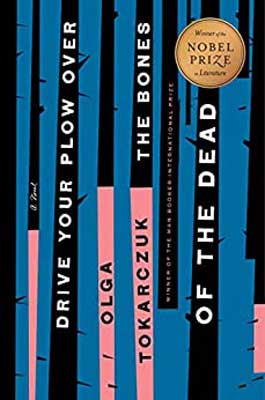 Drive Your Plow Over the Bones of the Dead by Olga Tokarczuk, translated by Antonia Lloyd-Jones
In a remote village near the Czech border, during the depths of a hard Polish winter, Janina Duszejko takes care of the summer homes of wealthy Warsaw residents.
Thought of by many of the locals as an old eccentric and a recluse, it is she who finds the first body; her neighbor, Big Foot.
As more people begin to turn up dead in increasingly strange circumstances, Janina decides to put her translations of William Blake aside and get involved in the investigation.
She just needs to be able to convince people to take her seriously.
Part thriller, part isolated murder mystery, this entertaining novel from author Olga Tokarczuk has plenty of distinctive characters and an evocative setting.
As we follow events from Janina's perspective, we get to know her and her worldview; she becomes a very relatable character.
Drive Your Plow Over the Bones of the Dead is one of the best books about Poland for anyone looking for entertaining crime novels with a dark sense of humor.
Olga Tokarczuk is one of the most prominent Polish authors available in English with a handful of other unique Polish books already translated.
Find more books about winter.

Read Drive Your Plow Over the Bones of the Dead: Amazon | Goodreads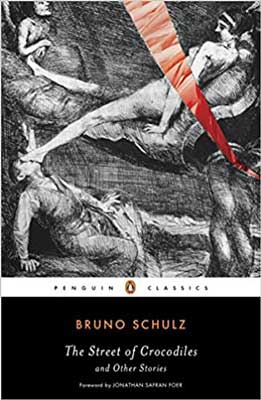 The Street of Crocodiles by Bruno Schulz
Densely packed with metaphors, imagery, and rich language, author Bruno Schulz's short story collection is a hugely creative tour of the imagination.
Using something that could be described as "mythologized reality," Schulz takes us on a journey through – among other things – the Street of Crocodiles, a blend of memories and dreams from his childhood in the city of Drohobych (now in modern-day Ukraine).
Set in a town very much resembling Drohobych, the stories collected here follow a merchant family as seen through the eyes of the young son in the family, Józef.
From Józef's eager and imaginative perspective, we learn principally about his Father, a textile merchant who collects rare bird eggs in order to hatch them in his attic.
The Street of Crocodiles contains many fantastical elements.
Fans of surrealism – and what can sometimes be referred to today as magical realism – will find this to be one of the most creative books about Poland available.
Read more books set in and about Ukraine.

Read The Street of Crocodiles: Amazon | Goodreads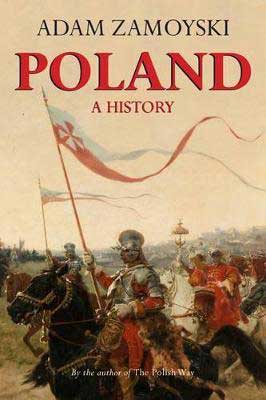 Poland: A History by Adam Zamoyski
Covering a thousand years of history, author Adam Zamoyski's original Polish history book was published 2 years before the end of the Soviet Union.
This edition has since been updated and expanded upon to become one of the best resources for anyone with a burgeoning interest in books about Polish history.
One of the main achievements of Poland: A History is that it puts many events into a meaningful context.
Another is that it covers a lot of ground without becoming too dense with details and incidental asides, making it very accessible for light or casual readers.
Be warned: those with an academic-leaning mind might find the lack of citations to be disturbing or invalidating. But technicalities aside, Zamoyski's book is still well researched and engaging.

Read Poland – A History: Amazon | Goodreads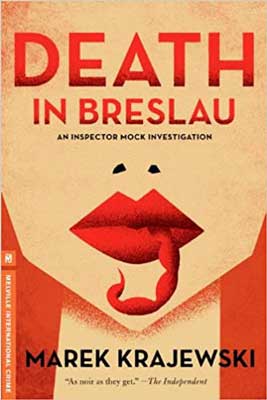 Death in Breslau by Marek Krajewski, translated by Danusia Stok
The year is 1933; with the watchful eyes of the Gestapo seemingly following his every move, Inspector Eberhard Mock has been called in to try and solve a particularly mysterious and gruesome case.
On a train in Breslau, a young woman and her maidservant have been brutally murdered.
One disturbing yet perhaps vital aspect of the incident was the live scorpions swarming in the slashed stomachs of the bodies.
With his assigned assistant – the orphaned Herbert Anwaldt – Mock must head down into the seedy underbelly of Breslau among the corruption and prostitution that the upper classes will either avoid talking about or deny altogether.
This is the first in a small series of novels from author Marek Krajewski, all of which follow a Breslau theme.
The shadow of the Gestapo looming over everything adds excellent tension and makes for a thrilling addition to the world of World War 2 historical fiction.

Read Death in Breslau: Amazon | Goodreads
Take The Uncorked Reading Challenge!
Travel around the world with our Uncorked Reading Challenge. Never be late to the party with unique new book releases. Get the latest movie and book lists straight to your inbox.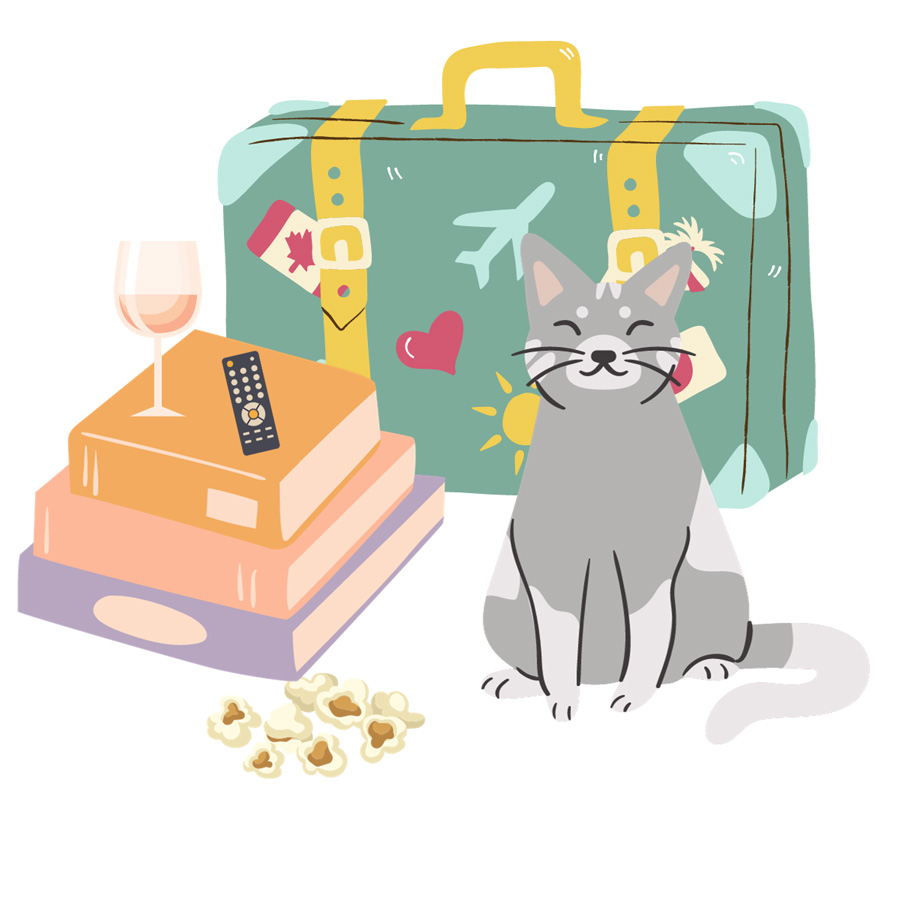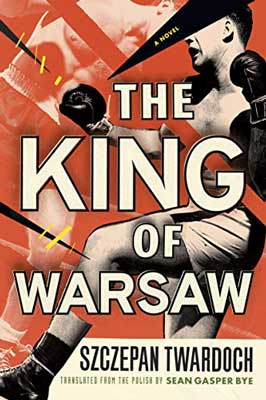 The King of Warsaw by Szczepan Twardoch, translated by Sean Gasper Bye
As the rise of fascism threatens to inevitably tear Warsaw apart, one man refuses to accept the way the wind is blowing and leave the city he believes he was born to rule.
It's 1937, and Jewish boxer Jakub Szapiro is riding high in the eyes of his community. Fearsome both inside and outside of the ring, he makes a living as an enforcer for a powerful crime lord.
And as someone who spends money with abandon, he's currently getting the most out of life.
However, things are not going that well for the Jews living in Warsaw in 1937. The rise of Hitler is the beginning of a storm of epic proportions, and Jakub knows it.
But escaping the clutches of the Nazis would mean leaving the city, and that is something Jakub never imagined he would do.
There aren't many books about Poland that cover this kind of ground, and while I'm not always a fan of hyper-masculine hoodlum characters like Jakub, the reluctance to leave the place we think of as home is relatable for everyone.

Read The King of Warsaw: Amazon | Goodreads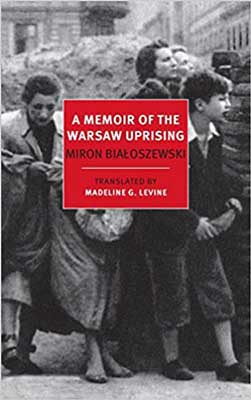 A Memoir of the Warsaw Uprising by Miron Białoszewski, translated by Madeline G. Levine
Beginning on August 1st, 1944, the people of Poland attempted to rise up and overthrow their Nazi overlords.
This doomed movement resulted in the near-complete destruction of Warsaw and the slaughter of 200,000 civilians. The uprising was abandoned just two months after it began.
Author Miron Białoszewski's written recollection of that turbulent bid for freedom differs from other books on Poland in that it is far more personal than most, even for a memoir.
By focusing on the intimate details – the objects he handled, the sounds and smells of the city, the weather on the first day of the uprising – he presents a far more personal and human account of one of Poland's darkest times.
Each detailed description of the everyday things that were present during this time builds up a larger and more colorful picture.
Through this, Białoszewski manages to freeze and give longevity to a place that the Nazis almost wiped off the face of the Earth.
If you're looking to emotionally connect with a period of Polish history through writing, this is a great place to start.

Read A Memoir of the Warsaw Uprising: Amazon | Goodreads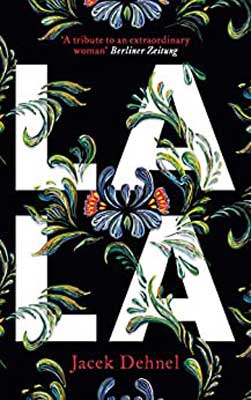 Lala by Jacek Dehnel, translated by Antonia Lloyd-Jones
When she senses the first signs of dementia, the now elderly Lala decides to tell her grandson stories about her life in an attempt to make sure the memories stay alive.
As her grandson is about to find out, Lala has led quite a life.
Beginning in 19th century Kiev and finishing in modern-day Poland, Lala's tales take her and her grandson on a storytelling adventure, filled with acts of love, bravery, and courage against the odds.
Told in a realistically meandering style, the writing can seem quite cerebral, much like a stream-of-consciousness account should be if told engagingly.
Lala herself comes across as lively, spirited, and overall, very endearing, often using humor where the circumstances become particularly unpleasant.

Read Lala: Amazon | Goodreads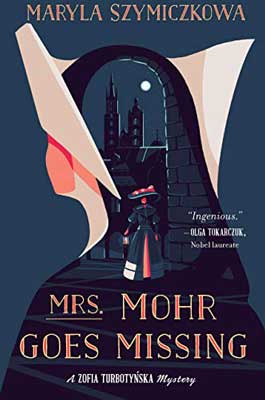 Mrs. Mohr Goes Missing by Maryla Szymiczkowa, translated by Antonia Lloyd-Jones
What starts off as a harmless way to pass the time quickly evolves into a murder mystery in author Maryla Szymiczkowa's Agatha Christie-esque crime investigation novel.
In order to stave off boredom and score some points in the local community, Zofia Turbotynska decides to hold a charity raffle.
Thinking that older aristocratic ladies might be generous enough to help her out, she heads to Helcel House retirement home.
Zofia promptly winds up embroiled in the investigation into the deaths of two of the residents.
Or rather, she would get caught up in it, but the local magistrate refuses to take Zofia's insistence on foul play seriously.
So instead, she begins her own investigation, and before long, Zofia is hot on the trail that will lead to those responsible.
Combining a 19th-century period setting with social commentary and a healthy amount of murders to solve, Mrs. Mohr Goes Missing is one of the best books on Poland for historical crime readers.
If you love fun and resourceful female protagonists in historical fiction books, this should be one of the first books about Poland you pick up.

Read Mrs. Mohr Goes Missing: Amazon | Goodreads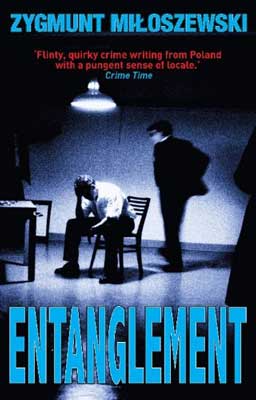 Entanglement by Zygmunt Miloszewski, translated by Antonia Lloyd-Jones
Henry Talek is dead – with a roasting spit sticking out of his eye – following a group therapy session that was being held in a Warsaw monastery.
Arriving to investigate is world-weary public prosecutor Teodor Szacki, a man with marital ennui and a distinct lack of patience for bureaucracy.
But he may just find he's got something to get his teeth into with this case, especially when he realizes he needs to deal with both the enticing charms of young journalist Monika Grzelka and the sudden and unexplained interest from the secret police.
Entanglement is the first in a series featuring prosecutor Teodor Szacki, and it's also one of the best books about Poland for fans of thrillers and noir fiction.

Read Entanglement: Amazon | Goodreads
More of the best books on Poland from Christine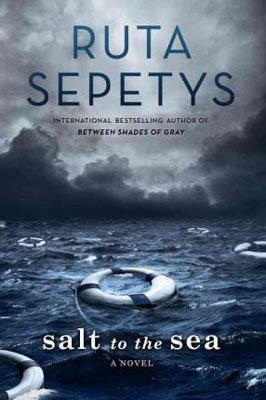 Salt to the Sea by Ruta Sepetys
Meet four teens – Emilia, Joana, Alfred, and Florian – in 1945 during the war.
With the Soviet army advancing, refugees Emilia, Joana, and Florian must find safe passage to Germany. Alfred, on the other hand, is a Nazi and part of Hitler's Youth.
The teens and their newfound companions struggle to arrive alive at and board the Wilhelm Gustloff. The ship promises to take over 10,000 passengers to safety across the Baltic Sea.
Unfortunately, Soviet torpedoes strike the Wilhelm Gustloff, and over 9,000 innocent (and mostly) women and children perish.
Sepetys is infamous for shedding light on tragedies that have previously been left in the dark as well as stories about history and war impacting youth.
YA fictional books about Polish history (and the Baltics) don't get any more enlightening and accessible than this.
Explore even more books about ships and boats.

Read Salt to the Sea: Amazon | Goodreads | Review | Discussion Guide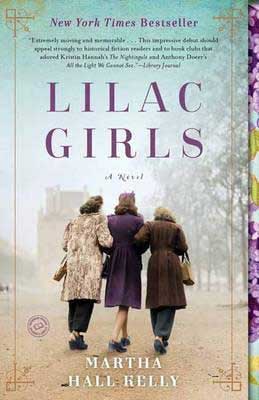 Lilac Girls by Martha Hall Kelly
Caroline Ferriday, a New York socialite, is working for the French consulate when the Nazis invade Poland in 1939. France is inevitably next.
Across the ocean, Kasia is a Polish youth working as a courier for the underground resistance, and Herta is a German doctor, trapped in a male-dominated professional controlled by Nazis.
When Kasia is sent to Ravensbrück, a Nazi concentration camp for women, the three women's lives collide with their stories spanning the globe.
If you enjoy longer fictional WW2 books about Poland, find an unsettling and captivating book about sisterhood during wartime. Discover even more books with colors in the title.
Read Lilac Girls: Amazon | Goodreads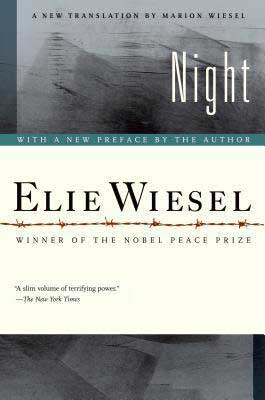 Night by Elie Wiesel, translated by Marion Wiesel
One of the most widely read WW2 books for high schoolers, Night by Elie Wiesel is the autobiographical account of Wiesel's survival in the horrific Nazi concentration camps.
Growing up in what is today Romania, in 1944, the Nazis capture Wiesel and his family; at the time, he is only 15 years old.
The Nazis take them to Auschwitz and then Buchenwald. Less than half of Wiesel's family will survive the Holocaust.
Night is the first book in the Night Trilogy and one of the most heartbreaking and chilling books about Poland and the concentration camps during the war.
In this newer translation from Wiesel's wife, explore themes of survivors' guilt while receiving a stark reminder that we cannot let these atrocities happen again.
Read Night: Amazon | Goodreads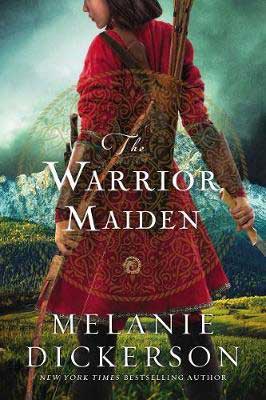 The Warrior Maiden by Melanie Dickerson
For YA books on Poland and fans of classic retellings, The Warrior Maiden promises a feminist and reimagined Mulan story.
With Christian undertones – characteristic of Dickerson's novels – this is the 7th book in a series of standalone "fairy-tale" retellings.
Mulan has lost her father. Now, she must either marry the rather obnoxious butcher or take on the role of forgotten son to save her Lithuanian home.
As Mulan heads off to war, she must not only go undetected as a woman but also save Poland from the Teutonic Knights.
Find themes of gender and class along with love and loyalty. Books set in Poland combining both history and romance don't get any more captivating than this, especially for teens.
Read The Warrior Maiden: Amazon | Goodreads | Review
More Great Books On Poland
Save These Books About Poland For Later: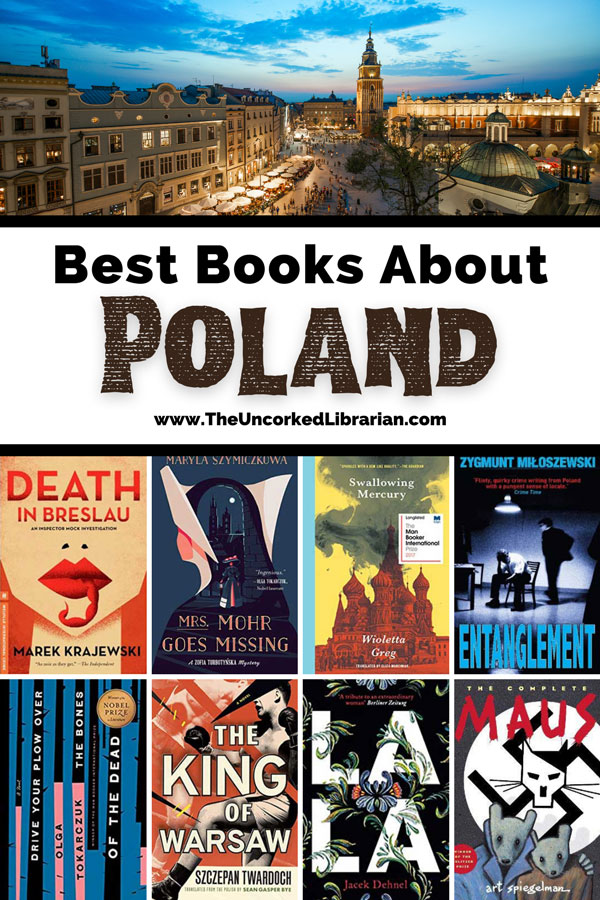 Grab the best books on Poland here:
Thank you to TUL contributor, Dagney McKinney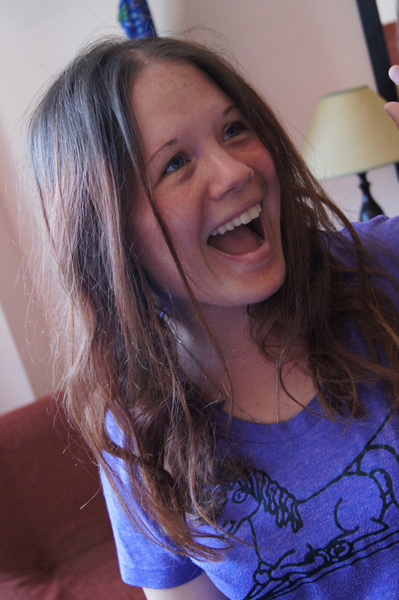 Dagney (pronouns: any) is a neurodivergent writer who loves all things macabre and weird. She likes outrageously spicy food, long walks through graveyards, and historical tangents. You'll most likely find her wandering around somewhere quiet or underground, buying salt, or whispering to camels.
Which books about Polish history, culture, and travel do you recommend?
Which books about Poland have you read and enjoyed? Are there any more books that we should add to our TBR pile? Please let us know in the comments.
Where to head next:
Books Across Europe
Norway Books
Sweden Books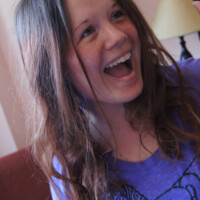 Dagney (pronouns: any) is a neurodivergent writer and book nerd who is drawn to all things weird and macabre. She also loves anything to do with fast cars, unhinged anti-heroes, and salt. When she isn't working or reading, you're likely to find her eating Indian food, playing board games, or hiding out somewhere dark and quiet, stuck down an internet rabbit hole. The easiest way to win her over is through cats and camels.